The first time I dined at Hajime was almost a year ago with Samantha. I have loved that place ever since, but never got around to visiting it for a second time.
Recently, I decided to give M an early birthday treat and immediately thought of Hajime.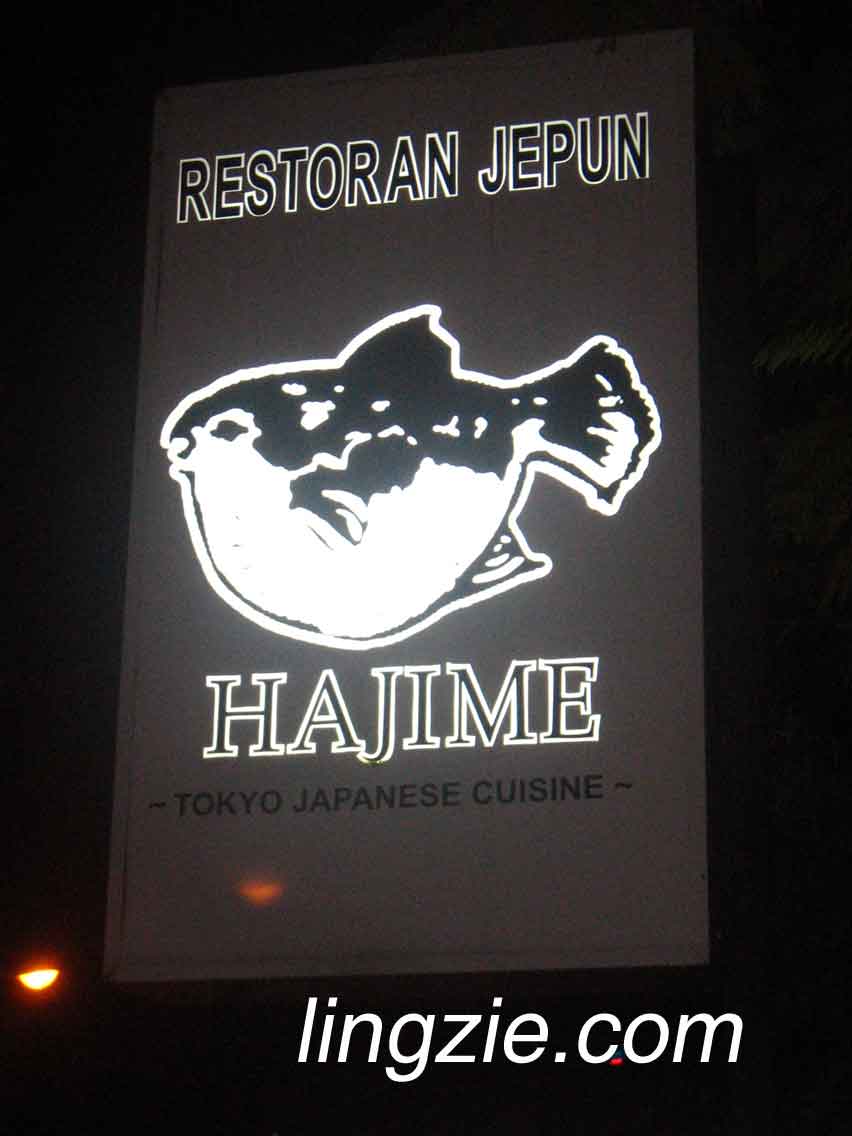 I was excited as we drove into the big bungalow that houses the restaurant. I just love the interior of the place. Warm and inviting. We were shown to our seats at the tatami style dining area. M had left the ordering to me and I had a field day browsing their menu. It had changed quite a bit since I was there last.
First to arrive was the spicy sauce salmon tataki (RM32). The salmon was lightly seared to give it just a hint of smokey flavour. The black pepper sprinkled on top gave it a nice crunchy taste. A real explosion of flavours and textures!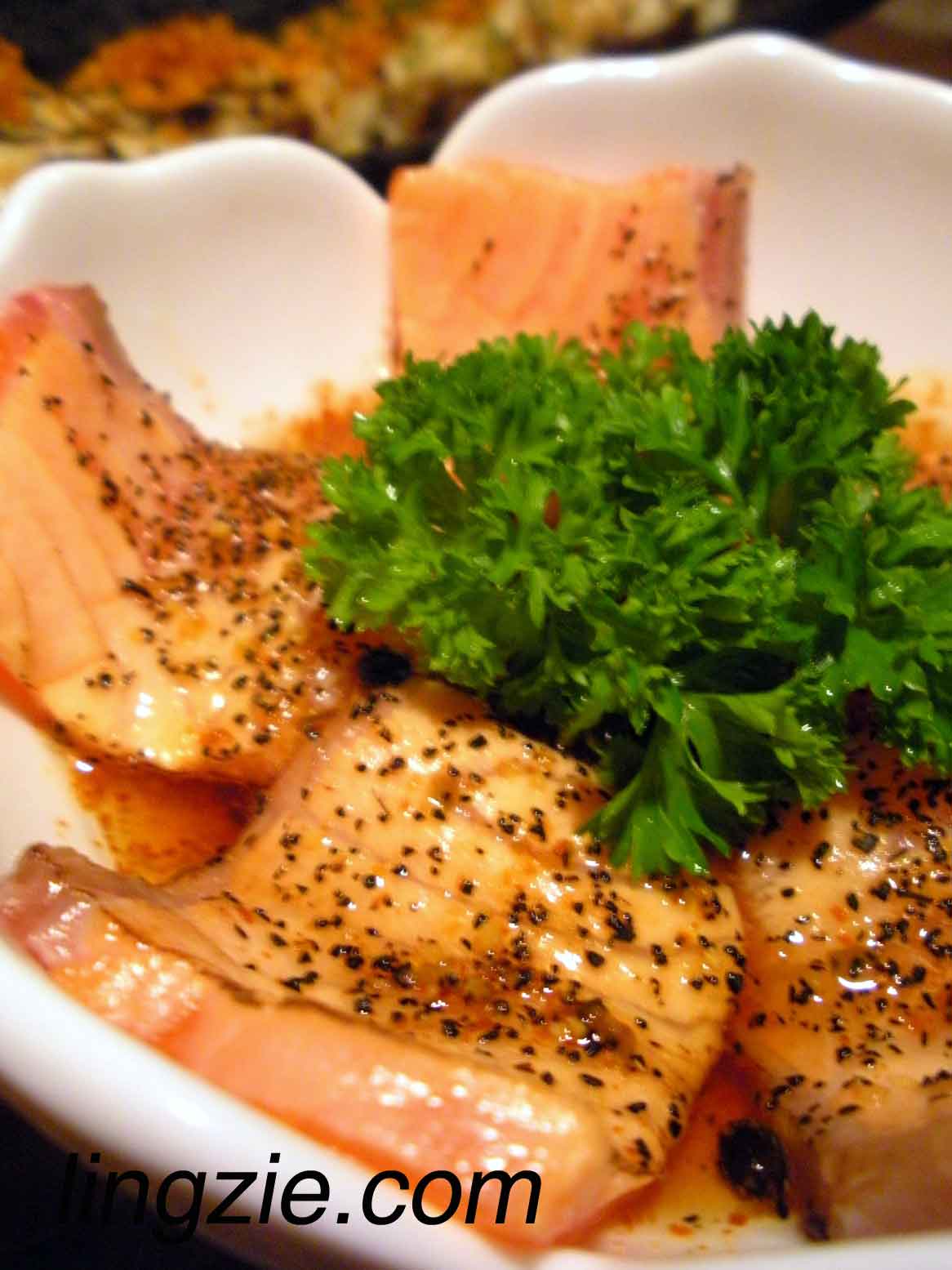 Next we had the grilled scallops with cheese – Hotatei Ninniku (RM16). This was amazing!! My favourite dish of the night! The scallops were grilled just right to maintain the juiciness of the scallops and the cheese topping was just icing on the cake! Perfect!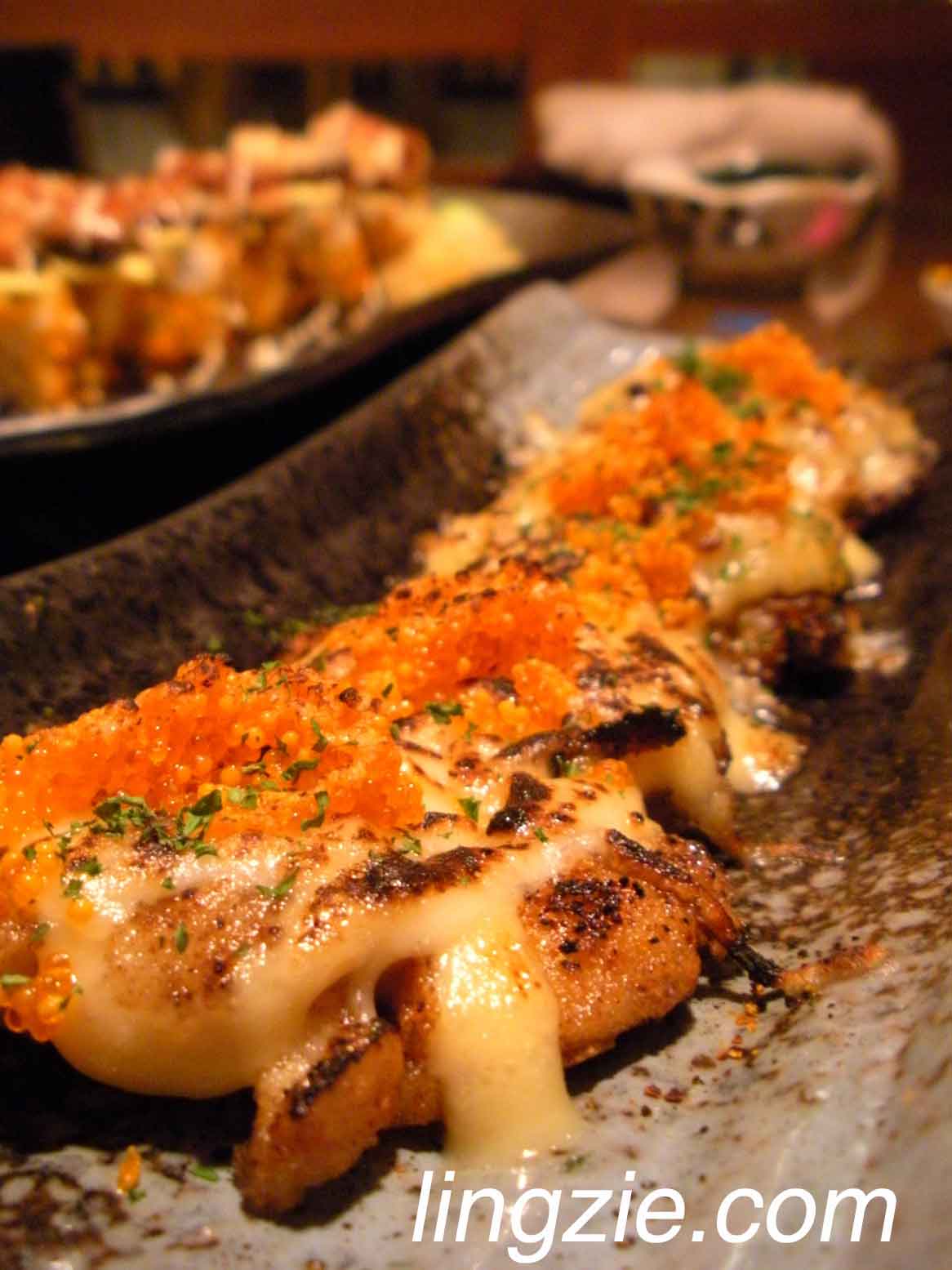 M likes his cold soba, so we had the green tea chasoba (RM18). I loved the presentation! We guessed that they made the noodles fresh upon our order. With a nice bite to it, it got M's stamp of approval.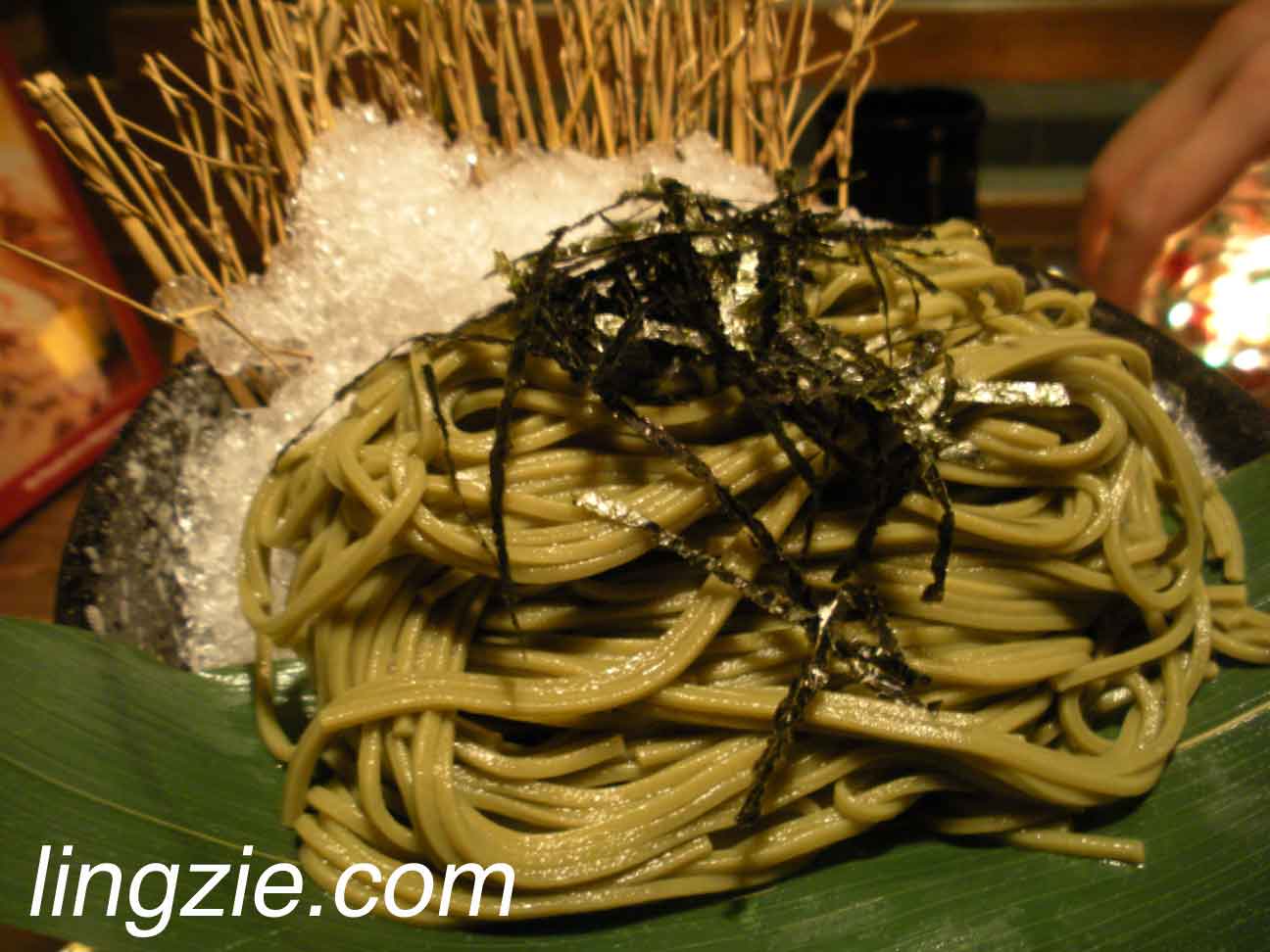 We ordered 2 different varieties of sushi – the California Cheese Unagi Maki (RM26) and the Black Spider Roll (RM20). The California Cheese Unagi Maki looked impressive indeed! The sushi was very well made indeed and tasted really good.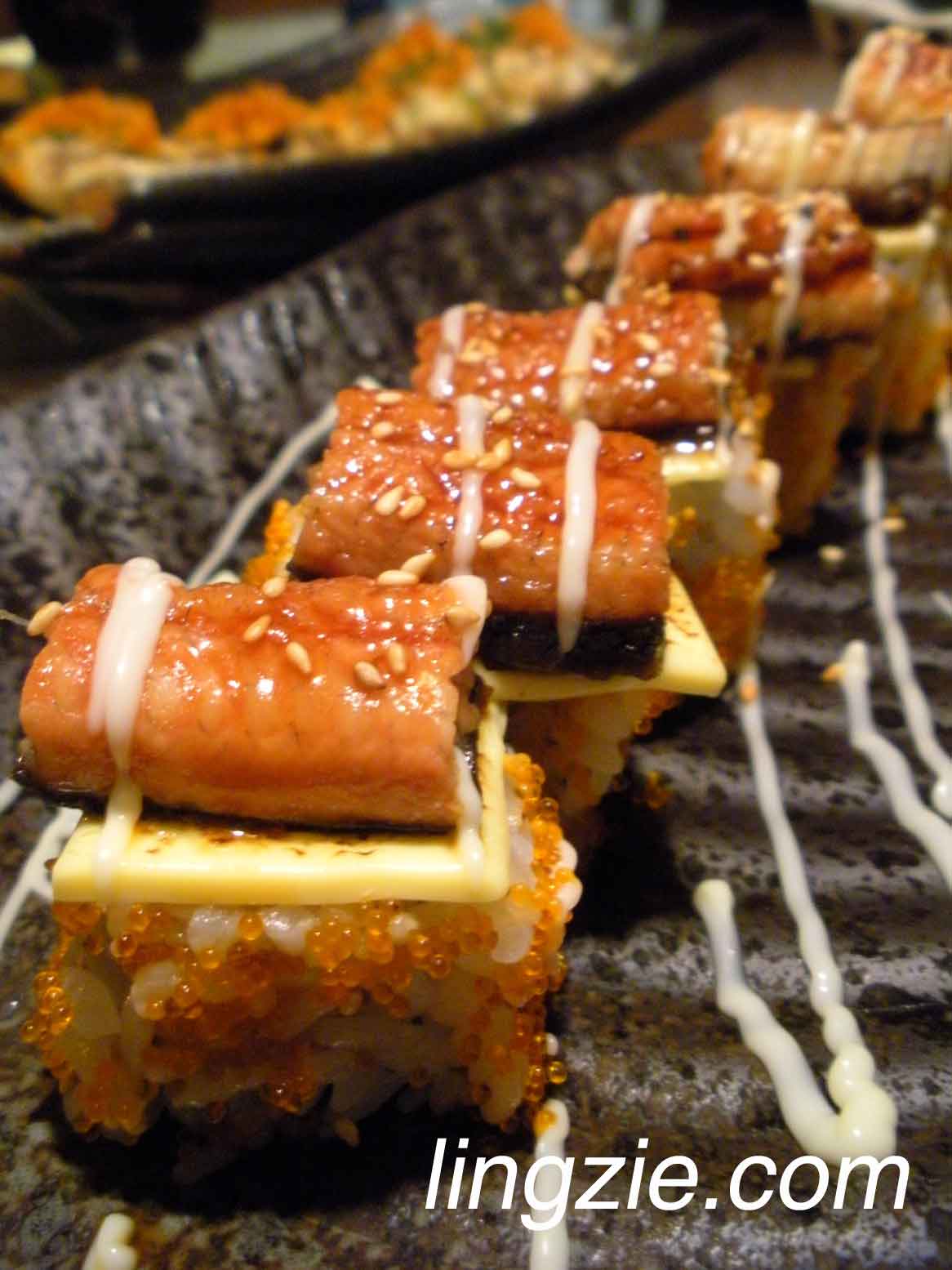 But I did prefer the Black Spider Roll (crispy soft shell crab sushi). Notice the caviar? Hajime definitely gets top marks for presentation! And the best thing about it is that it tastes as good as it looks!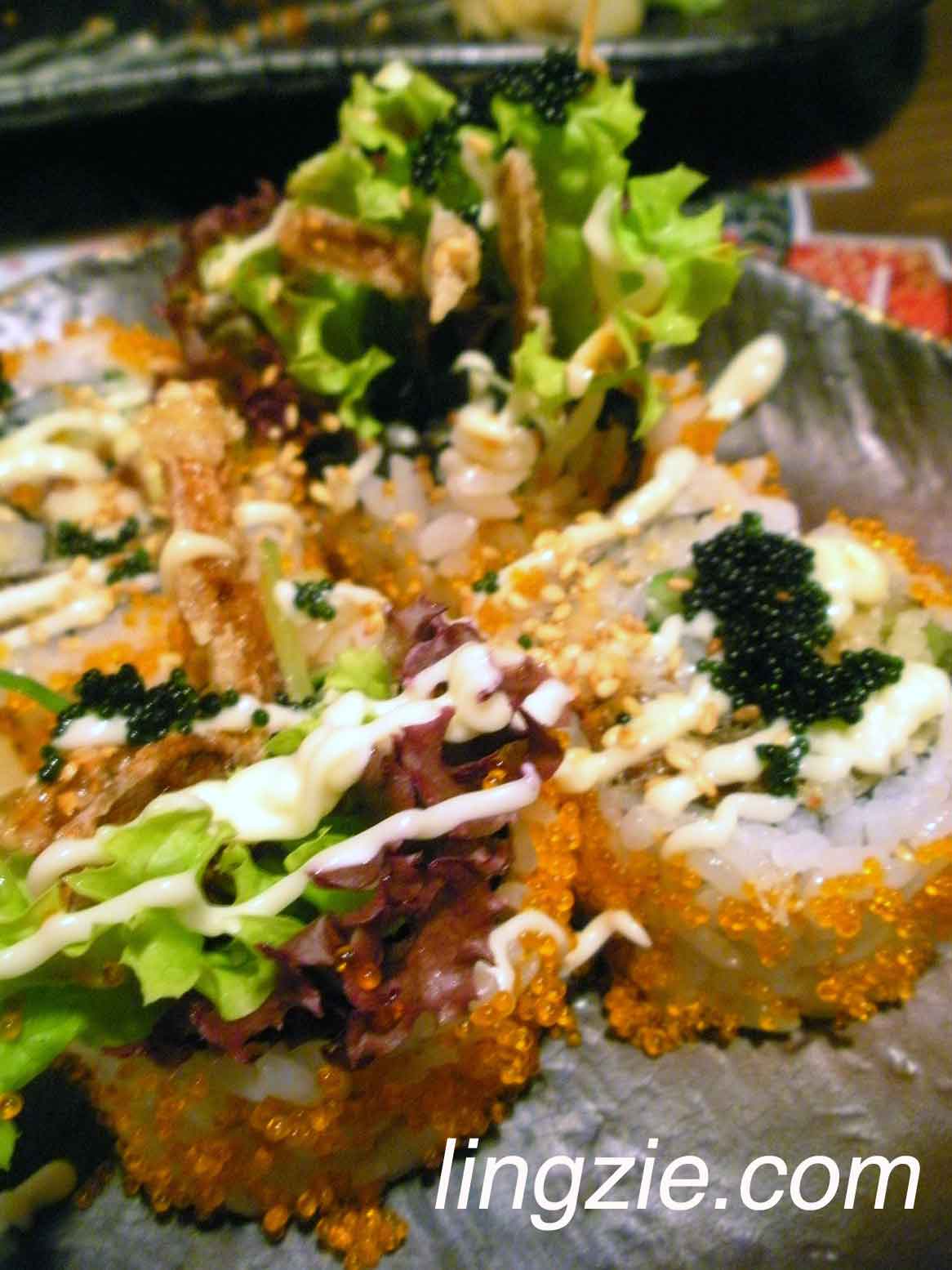 Next up was the Beef with light wasabi sauce (RM24). This was a really interesting mix of flavours. The beef was coated and lightly fried and had hints of wasabi which was just right, not too overpowering.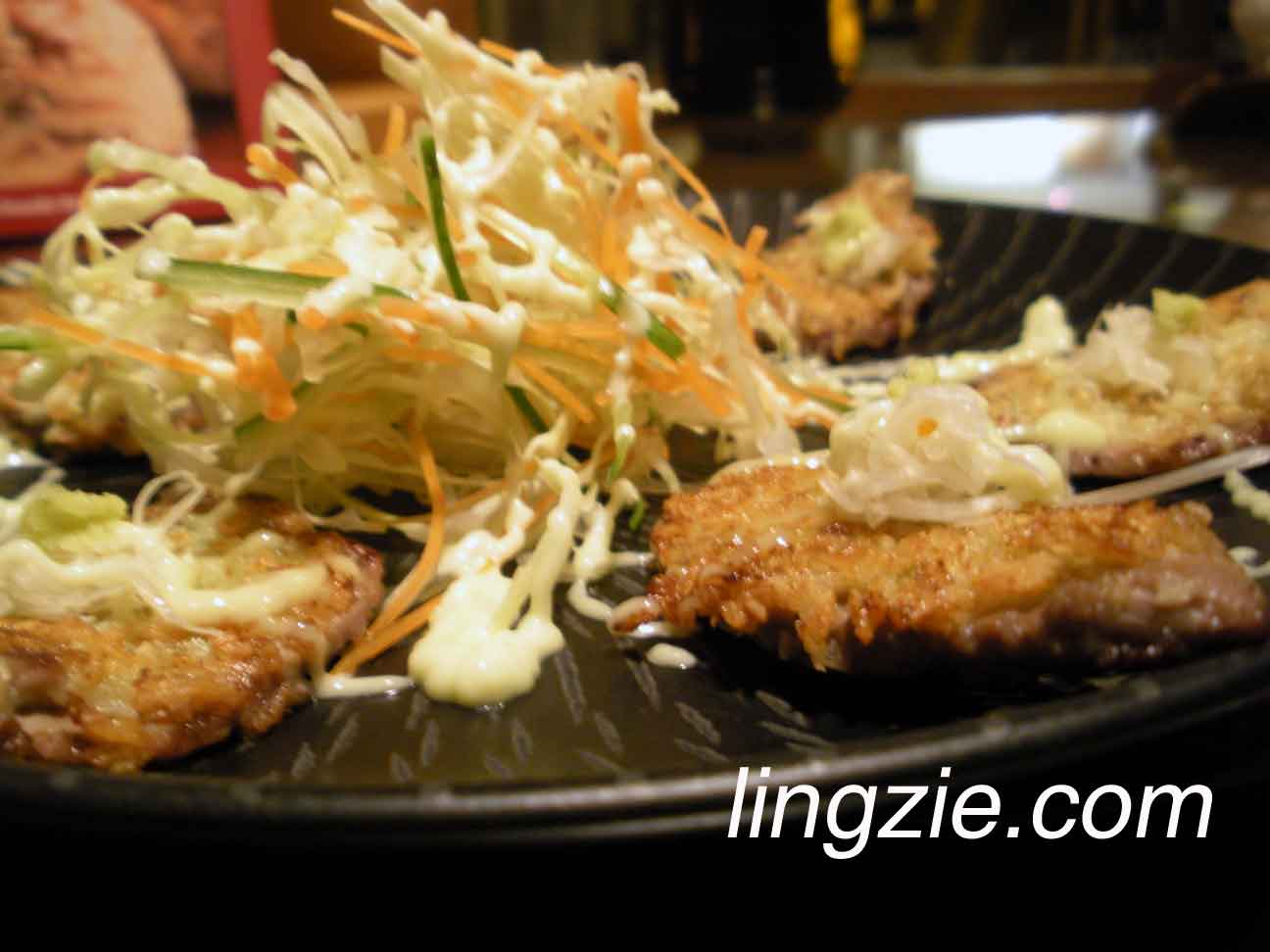 Finally to end the meal, we decided to have the Kurogoma (Black Sesame) Ice cream (RM12) which was much raved about on the blogs. I did have high hopes for this. It was fragrant. Very sesame-y indeed! A bit too overpowering for both M and me though. I had wanted to order the matcha ice cream too! Oh well… next time then 🙂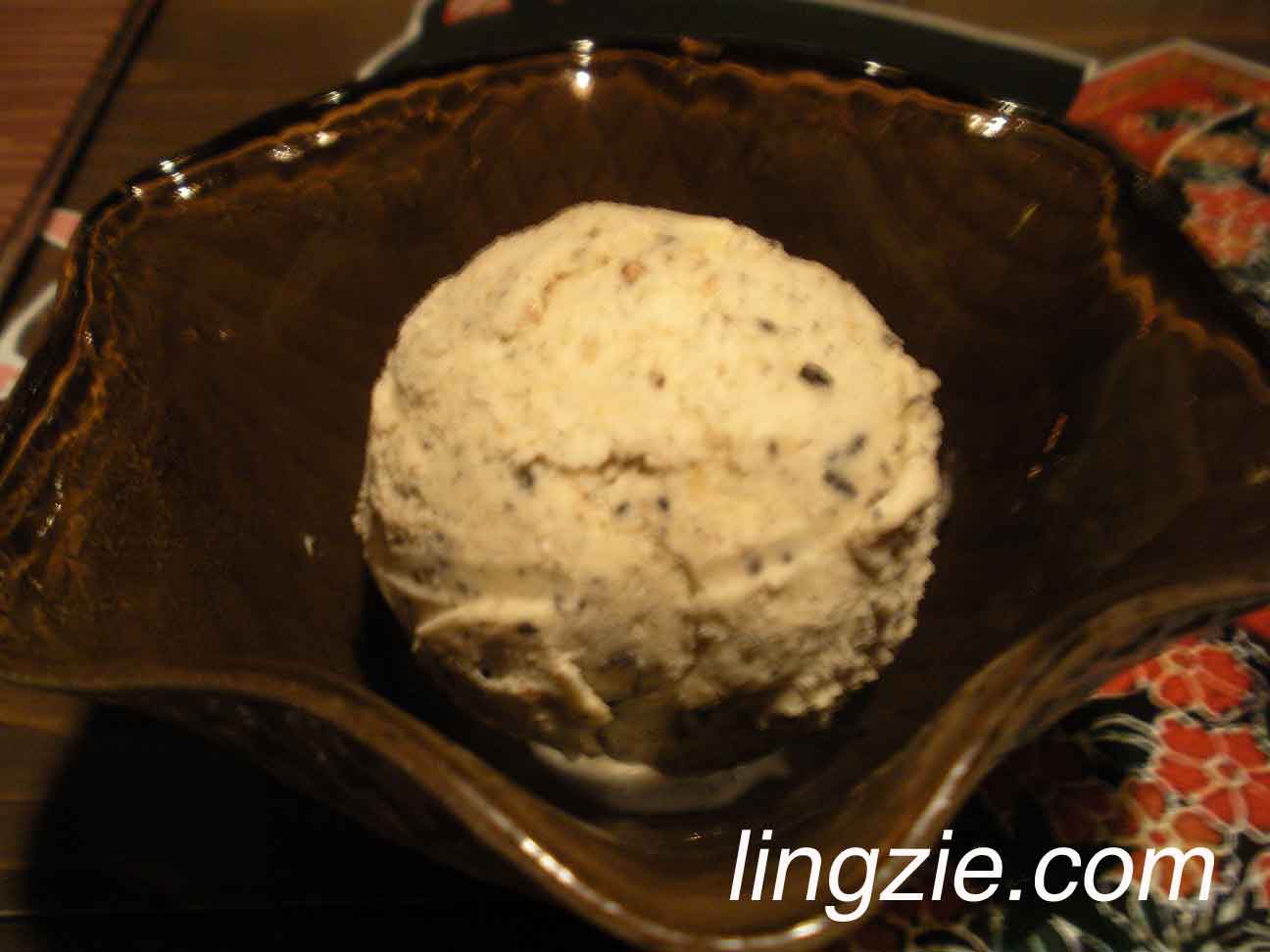 By the end of it, M and I were stuffed with really good, really rich Japanese food!
Hajime may be on the pricey side but definitely worth it as a treat once in a while. It really does have it all – wonderful romantic ambience, divine food and great service!
Hajime is located at 64 Jalan Damai, Off Jalan Ampang, 55000 KL. Its located opposite Raffles School of Design. For reservations, call 03-2143 0073.
Other reviews: