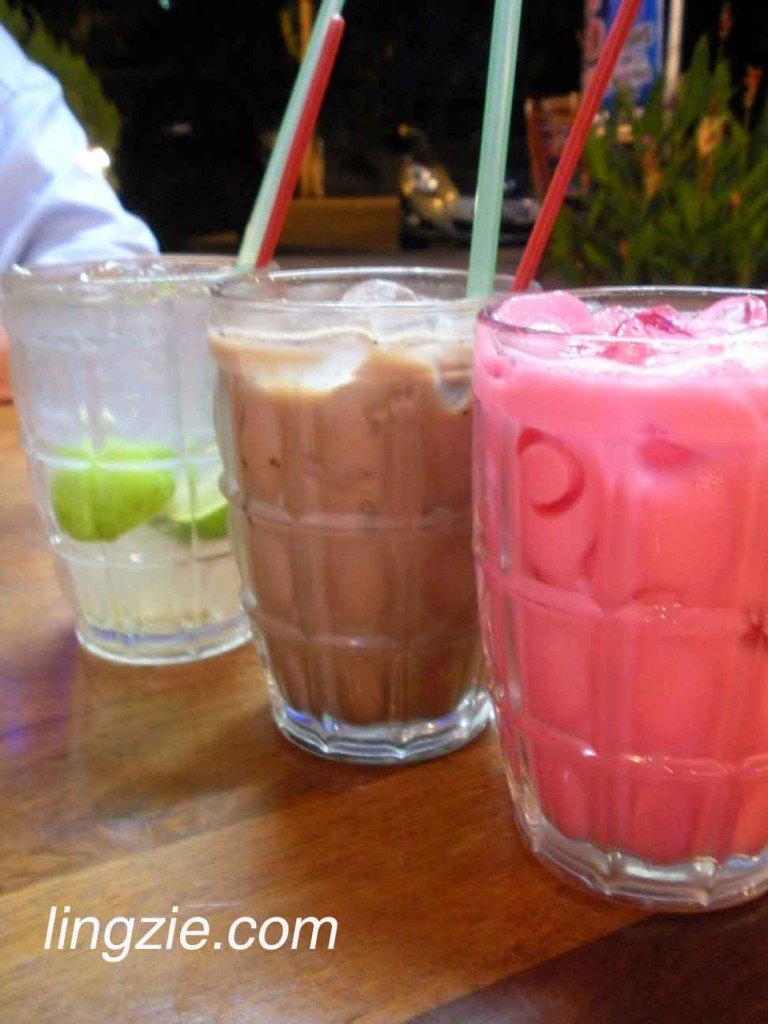 Drinks were pretty good too at reasonable prices (RM1.50 for Ice Milo, and RM1.20 for the bandung and lime juice, if I'm not wrong)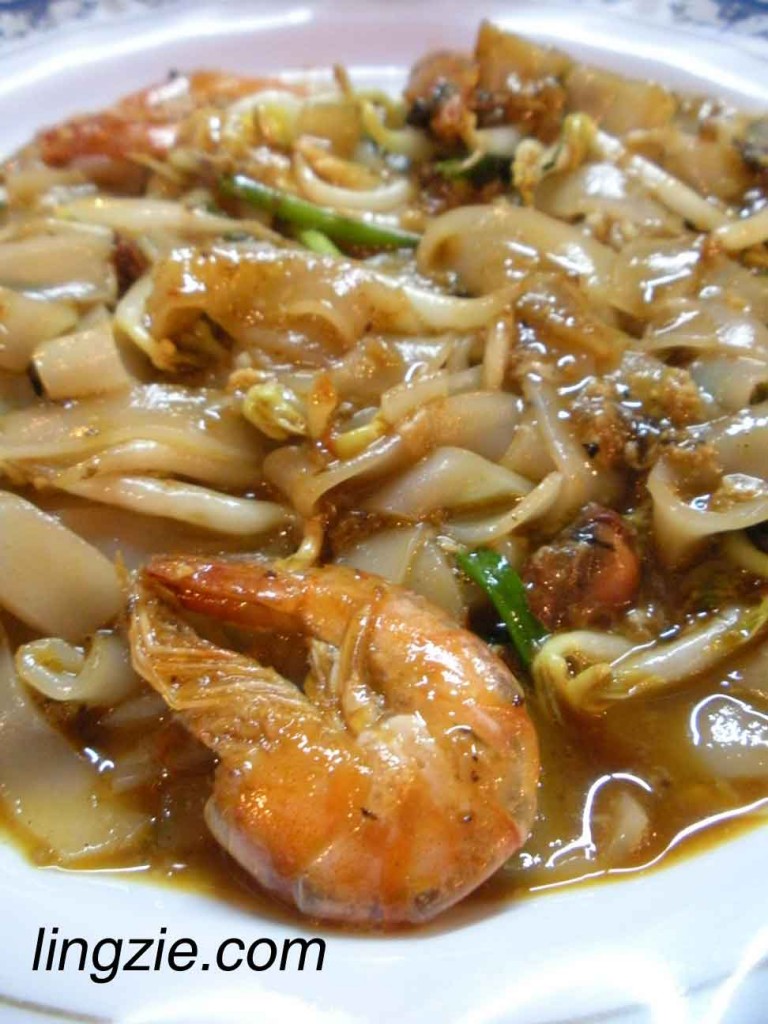 What did catch our eye was Malay Style Char Koay Teow. We didn't order it at first, but while we were eating the satay, wafts of delicious smells beckoned us to the stall. And that's how we ended up ordering  a plate (RM3.50). I must admit though that the only Malay style Char Koay Teow I've eaten is at a mamak stall near my college in KL. And I loved it!
So how did the one here fare? I liked it! 🙂 The koay teow was stir fried in a wet style with just the right amount of seasoning and a bit spicy.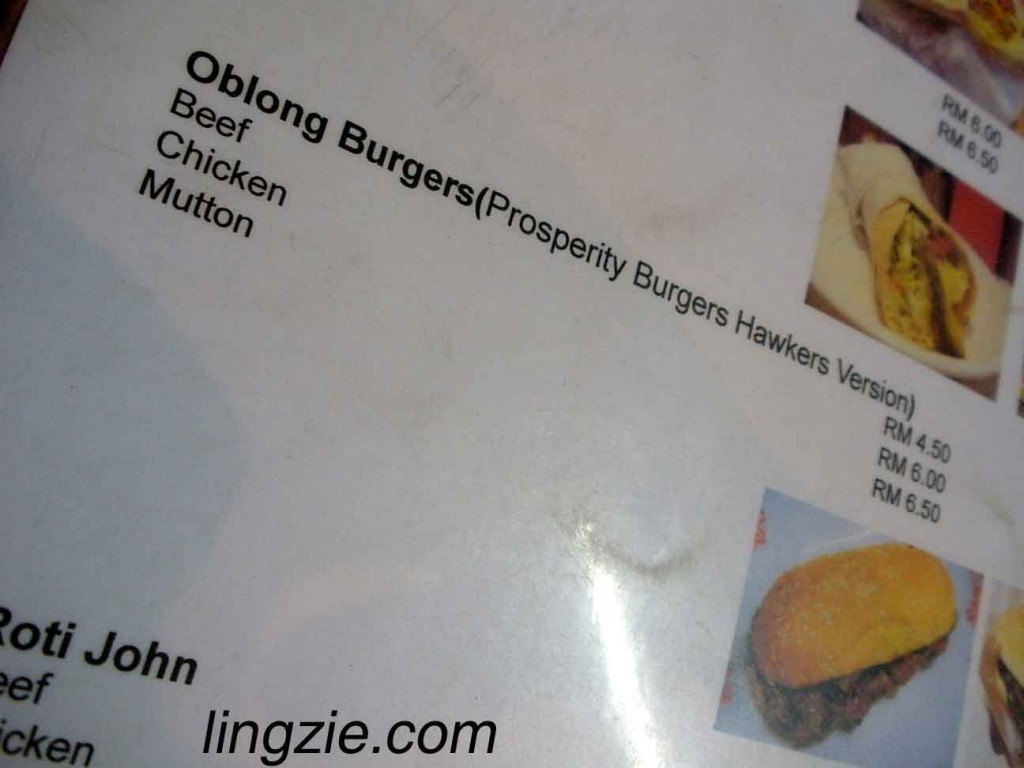 Another item on the menu that caught my eye was the Oblong Burger. Touted as the Hawker's version of the Prosperity Burger. 🙂 We were too stuffed to try this though. But I will definitely come back to try it!
Other food items available include other types of burgers, Roti John, Malay style kangkung jelly fish etc. All in all I thought the place, with its open air concept, was a nice simple place to kick back, have a few drinks and some food. Now, if they added a large projector screen and showed football games, I reckon the place would be packed!!
So where is this new hang out place I discovered? Its none other than…