Instructions:
For the Base: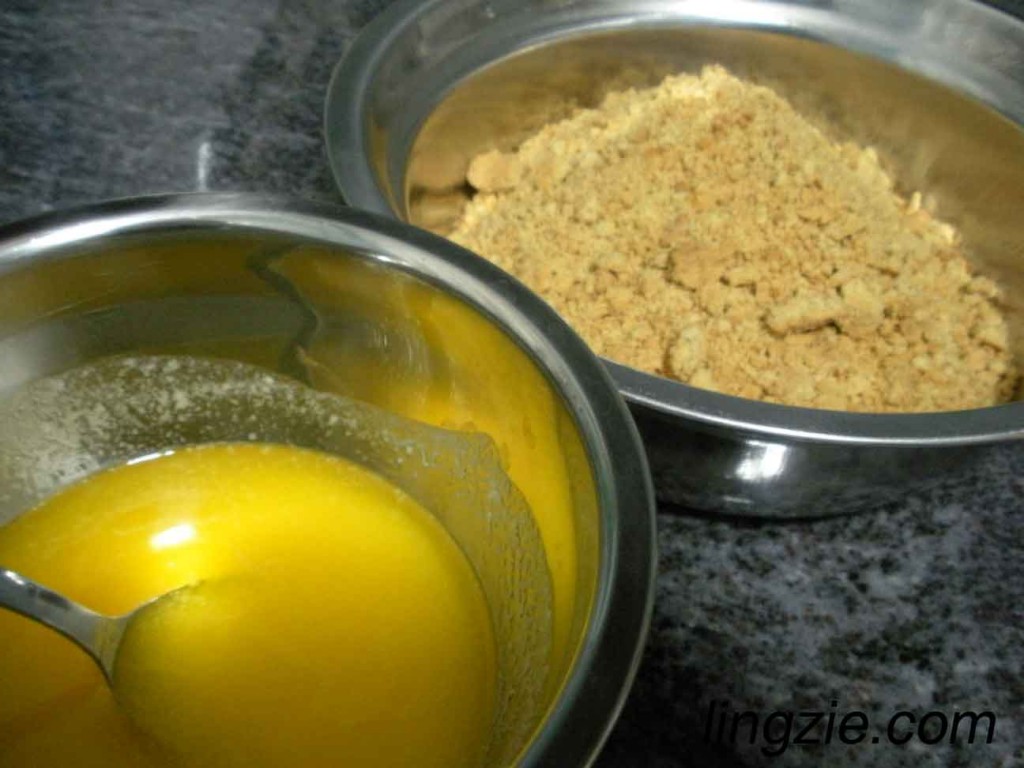 1. Blend the 250g digestive biscuits.
2. Drizzle the melted butter over the biscuits. Mix well together and press into a greased 9″ spring form pan.
3. Chill in the refrigerator while preparing the filling.
Preparing the filling:
1. Heat oven to 150 degrees Celcius.
2. Place all the ingredients for the apple filling into a sauce pan and cook until all the sugar dissolves and mixture thickens. Set aside.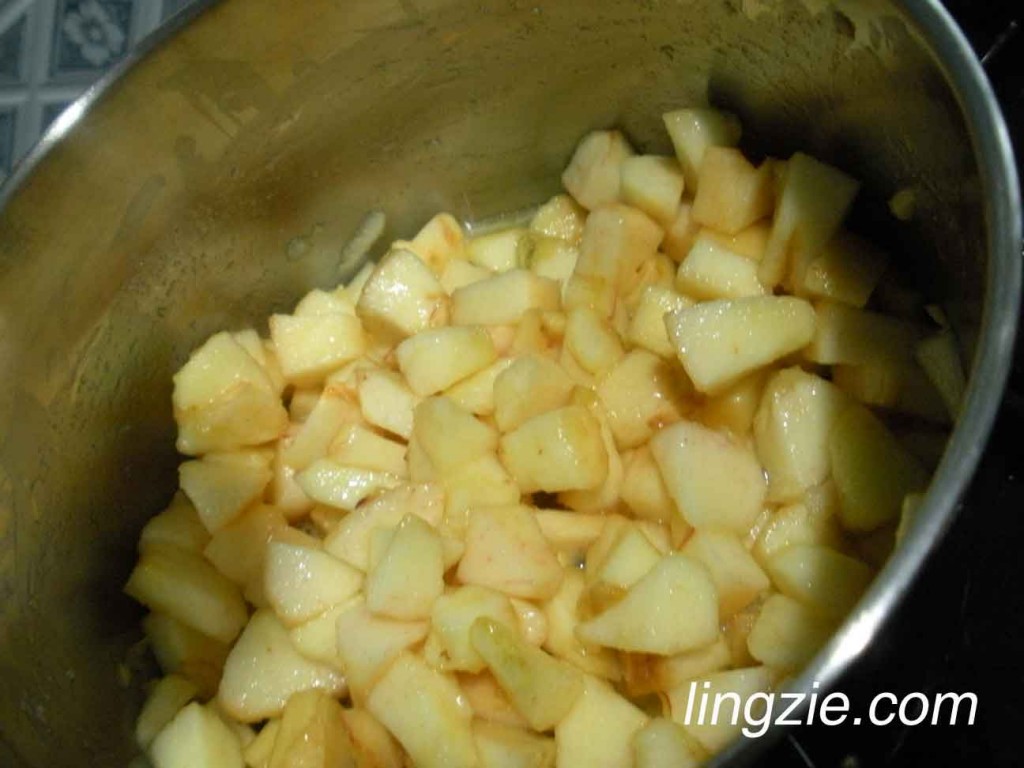 2. Beat the cream cheese until smooth.
3. Add in the sugar and lemon juice and beat until homogenize.
4. Add in corn flour and beat.
5. Pour in the whipping cream and beat until creamy.
6. Add in the eggs, one by one, beating a little each time after each egg. The resulting mixture is rather watery.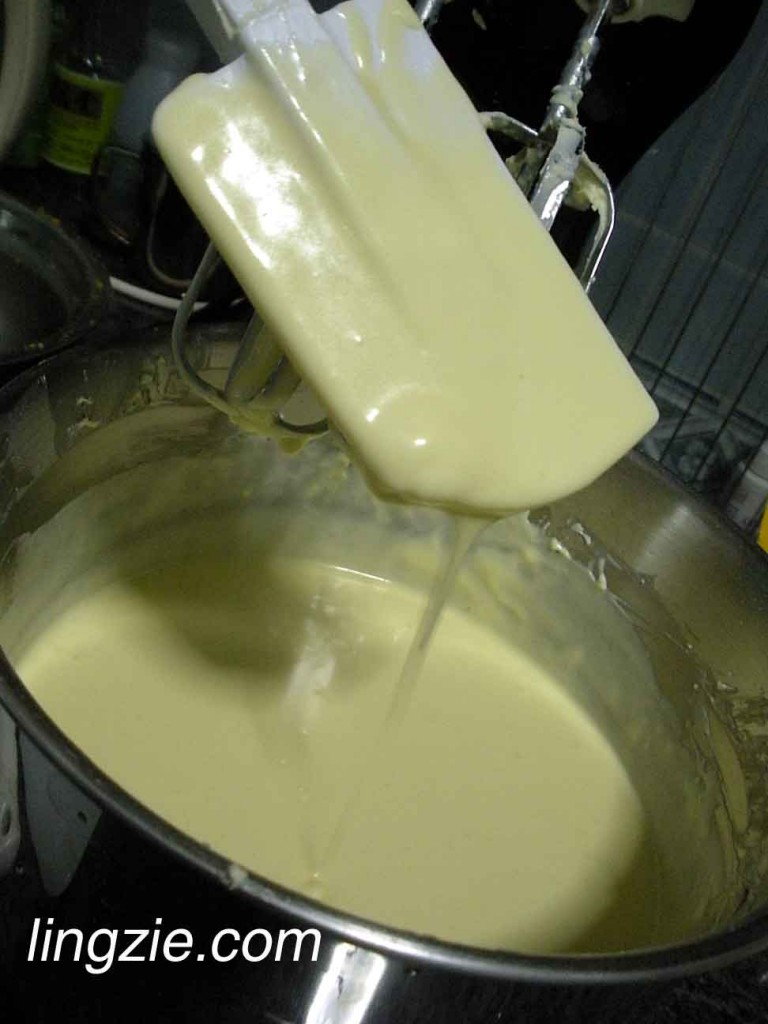 7. Take out the springform pan with the chilled base from the refrigerator. Pour in half of the cheese mixture. Add the apple filling. Pour the remaining cheese mixture on top.