Making the crumbled topping:
1. Place flour and sugar into a mixing bowl.
2. Rub in the cold diced butter until all the flour, sugar and butter are incorporated resulting in a breadcrumb like texture.
3. Sprinkle the crumbled topping on top of the cheesecake filling.
4. Wrap the bottom of the springform pan with aluminium foil to prevent water from going in. (I skipped this step though and thank god no water went into my cheescake!).
5. Place the pan into a water bath and bake in the oven for 1 hr.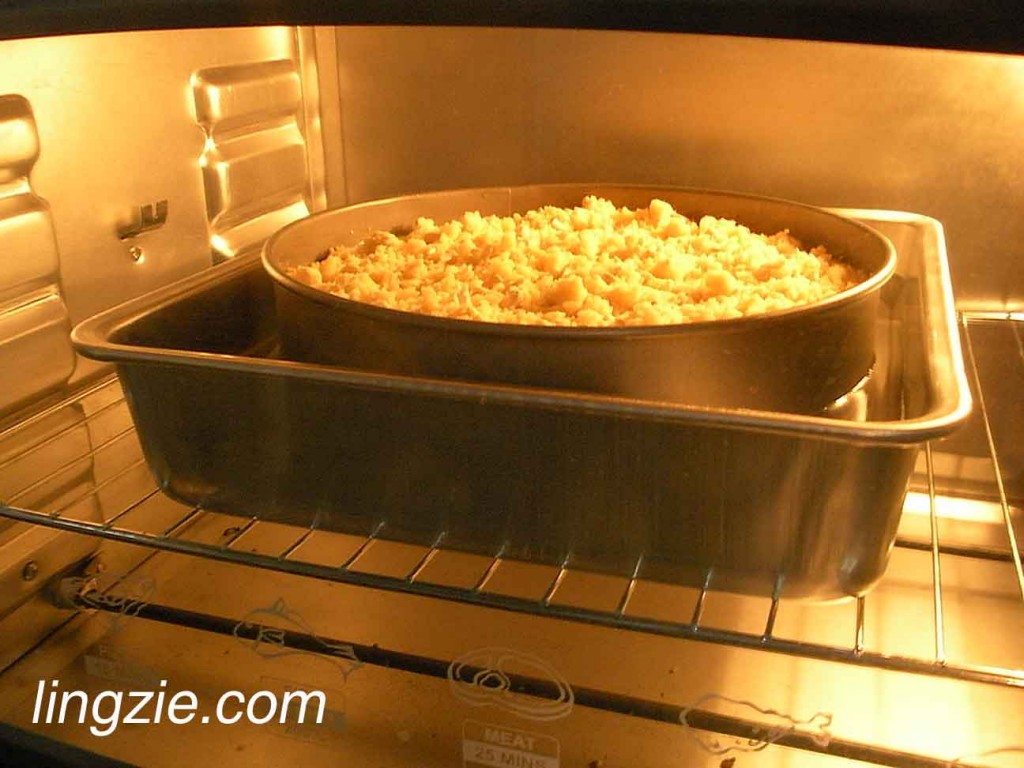 6. Turn off the oven and leave the cake in the oven for another hour.
7. Remove from oven and let cool.
8. Refrigerate until set. (I left it overnight). Serve the cheese cake chilled. Dig in!!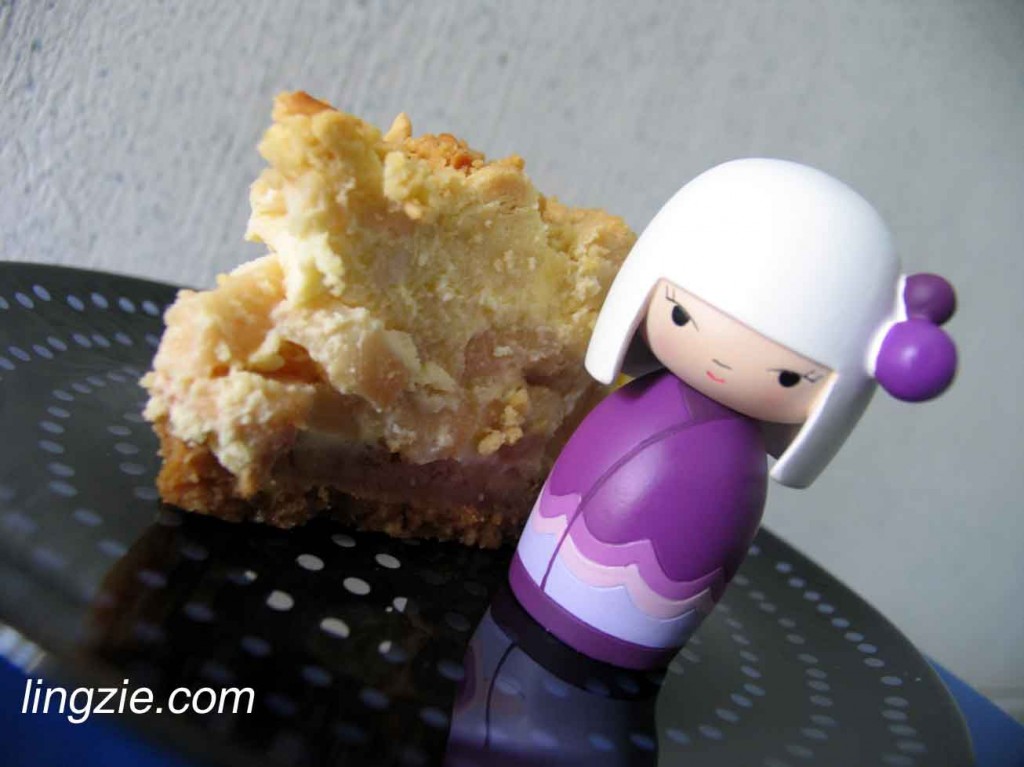 The resulting cheesecake is creamy and rich but balanced well with the juiciness of the apples and the crunchiness of the cashew nuts in the crumbled topping.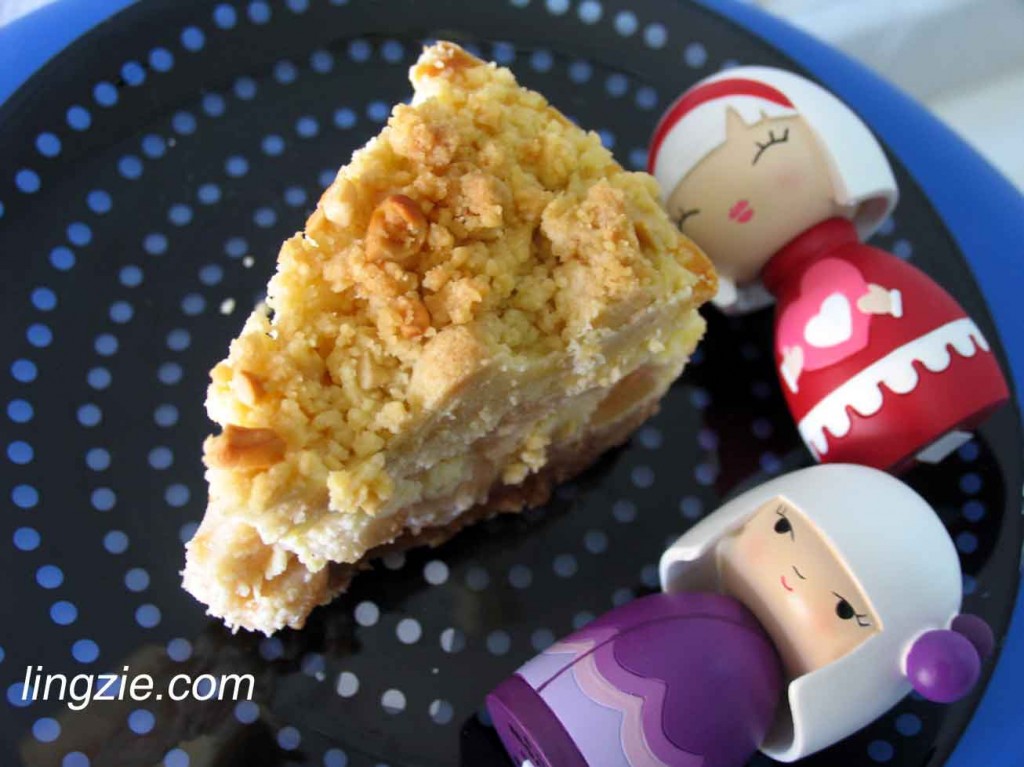 Pure bliss!! I'll definitely be making this cheesecake again soon!