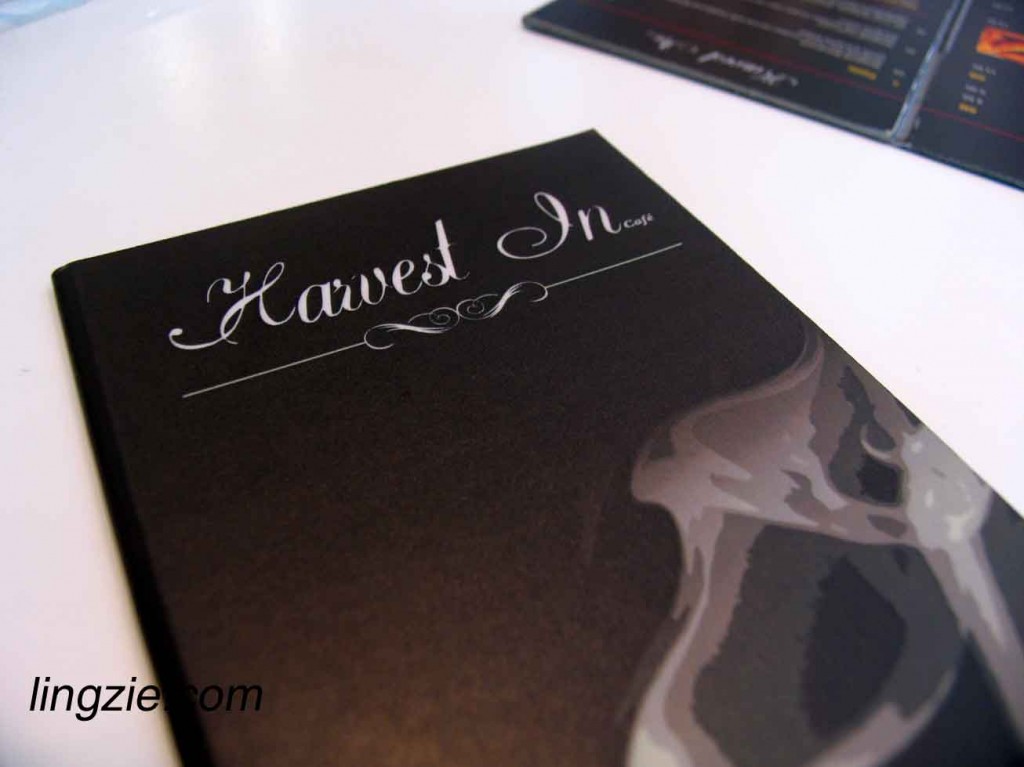 Harvest In Cafe serves lunch (11am-3.30pm) and dinner (6-10pm). Its interesting to note that they have separate menus for lunch and dinner. For the lunch menu, main meals start from RM7.90 onwards. For lunch, they have some Asian/Local dishes as well. We were there for dinner and noted that main meals start from RM9.90 onwards.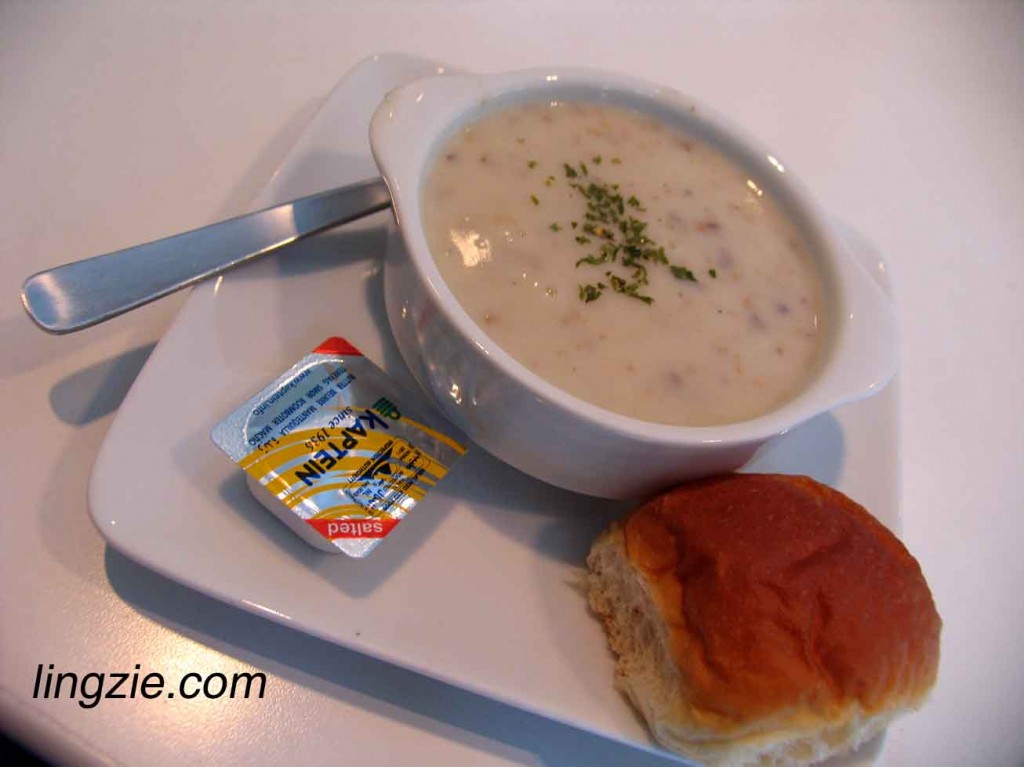 For dinner, you can opt to pay an extra RM4.90 to make it into a set meal. For that RM4.90, you'll get a soup of the day, drink (coffee/tea/ice lemon tea/ice peach tea) and a dessert. Our soup of the day was Mushroom Soup which was pretty standard fare.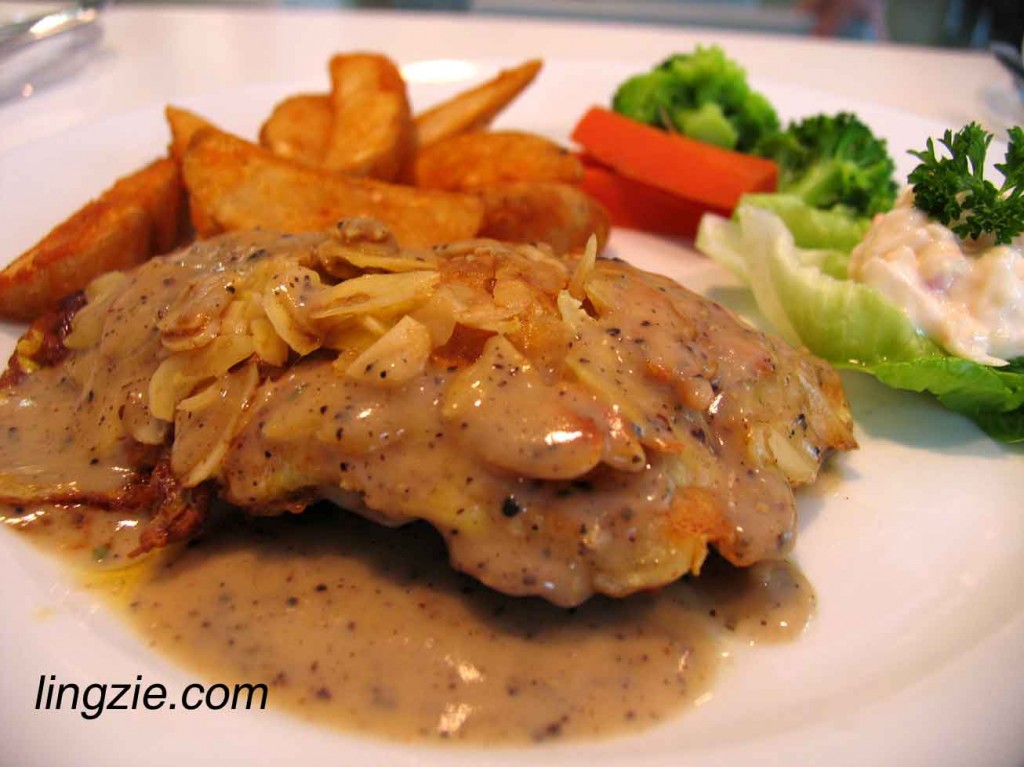 Harvest In Cafe offers various Western style main meals ranging from chicken to fish to beef/lamb and pasta. The Grilled Almond Fish (RM19.80) came highly recommended so we were sold on that. We were told that they use Sole fillets. The portion sizes to me, was just nice. The potato wedges were hot and crisp. Meanwhile, the fish was delicately pan fried and coated with a fragrant brown sauce topped with lots of sliced almonds. Lovely! But a tad bit too salty for me.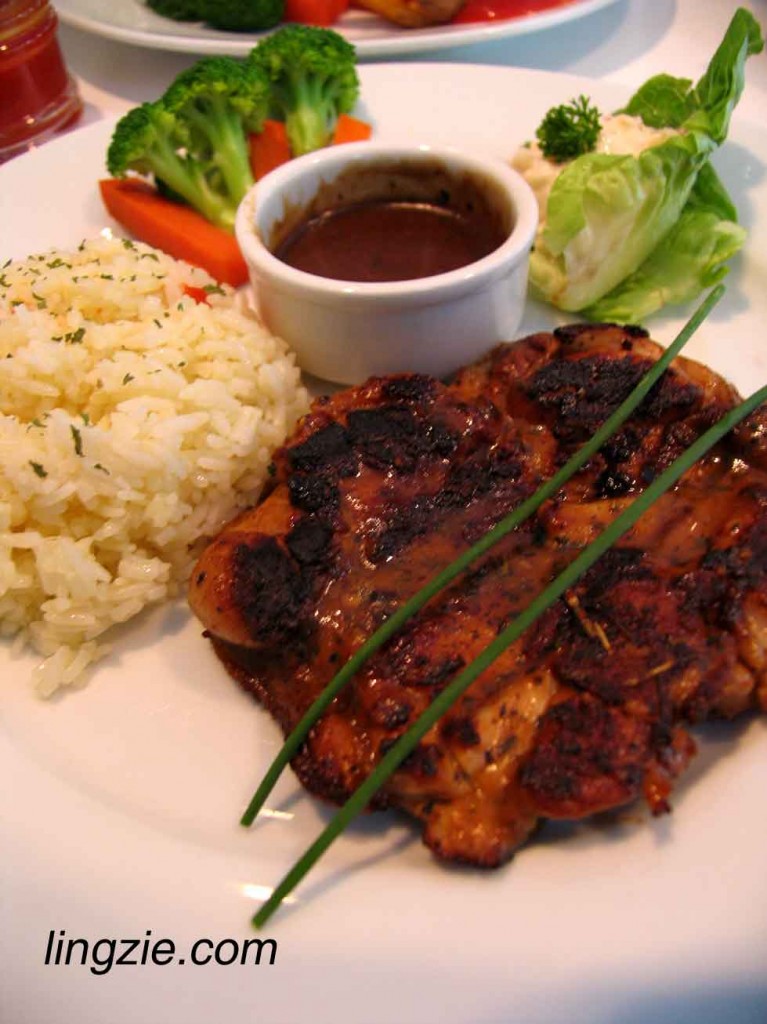 When I saw the Honey Mustard Chicken (RM13.90) on the list, I was immediately attracted to it as its quite an unusual dish (here in Penang at least!). The grilled chicken chop was marinated very well with honey and hints of mustard which was not too overpowering. For those who prefer more mustard-y punch, a mustard based dipping sauce is served together with the dish. Served with an excellent butter rice.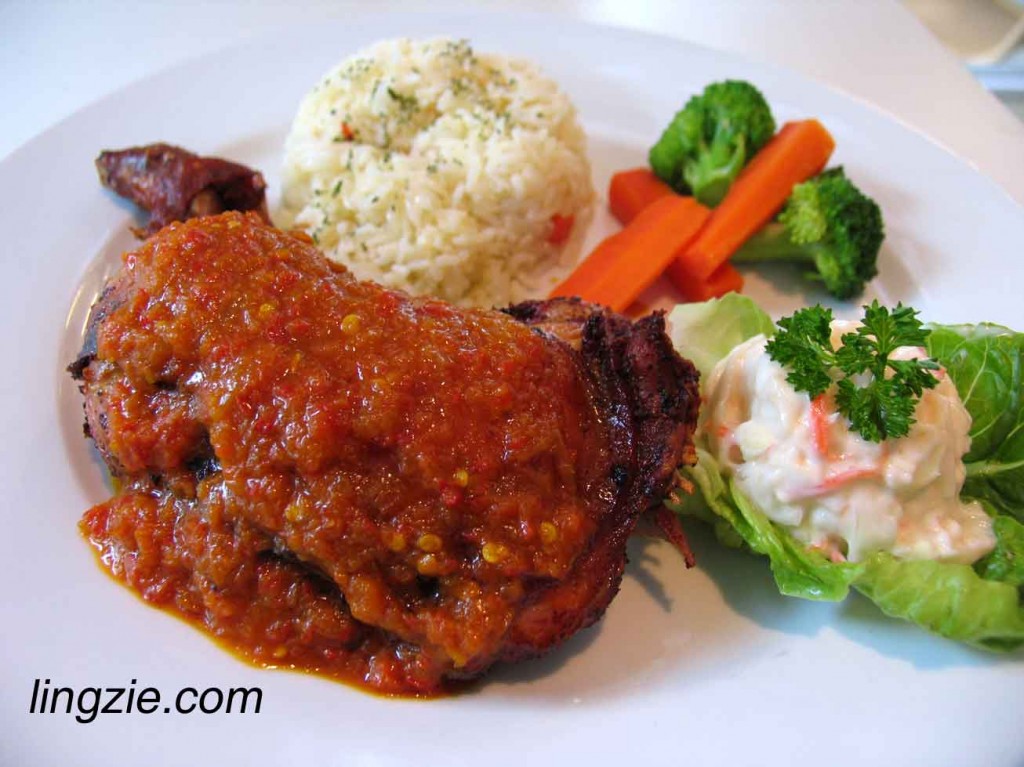 The Hungarian Spicy Chicken (RM14.90) looked promising as well. Taste wise, I found it tasted more like Malay style spicy chicken instead of Hungarian! lol. But it was indeed tasty and my brother wolfed down every mouthful. 🙂
We had originally wanted to try the Asian Spicy Chicken but was afraid that it might be too spicy. Will go back and try this some other time!