I'm back!! Macau was indeed fun! The weather was nice and cold, except for that spat of rain on the day we went sight seeing (hence the mad rush to a nearby store to get umbrellas). We walked and walked and walked and walked!! I swear I would never walk so much in the sweltering Penang heat.
We arrived in Macau, expectations abound at around 1pm. Our hotel – Metropole Hotel, although old, was located in a very prime location. As right opposite the hotel was one of the oldest restaurants in Macau! Since our rooms would only be ready after 2pm, we did the next best thing – EAT! And no better place to go than right opposite to Solmar Restaurant.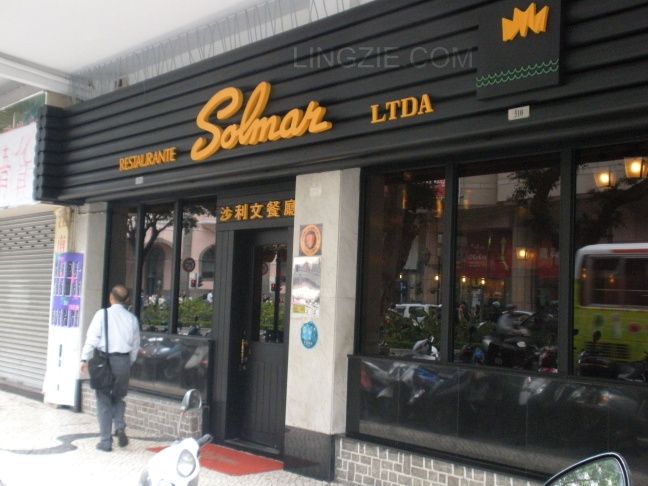 I was estatic to be dining at Macau's finest. Upon entering, we were eagerly shown to our seats. Leather wooden chairs and white tiled walls greeted us.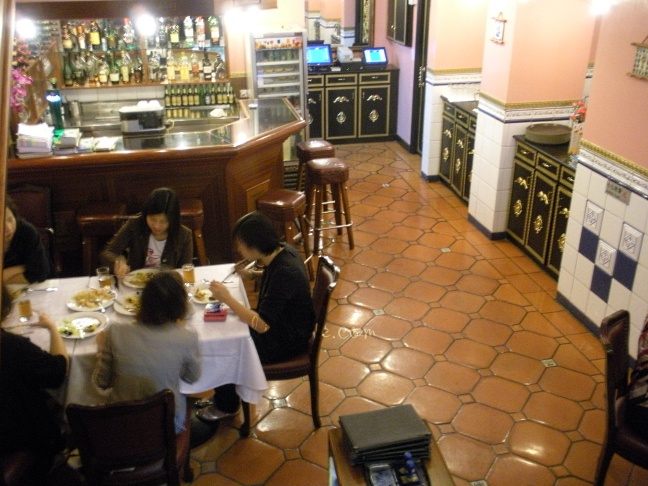 Upon being seated, we were promptly served fluffy buns.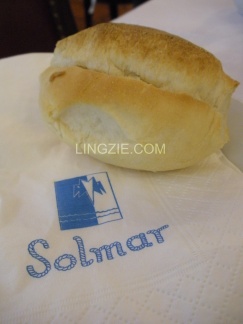 We browsed through the rather extensive menu and decided to kick start the meal with a Green Kale soup (Caldo Verde) (MOP32) as it came recommended.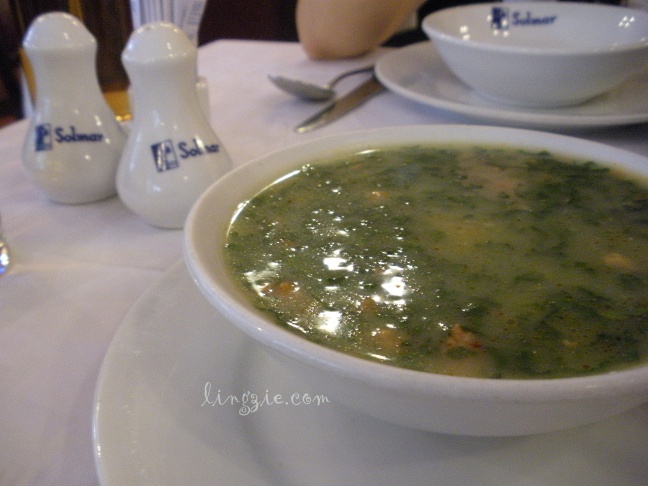 It was an interesting tasting soup – the green kale was shredded into ribbon like strips with a surprising crisp to taste. Inside the soup were chopped up pieces of chorizo sausages which rendered the soup a nice salty punch!
Having done some very brief research before the trip, I found out that African Chicken was a must try. Meanwhile, Kit's friend had highly recommended the Portugese Style Baked Chicken. And that was how we ended up ordering both chicken dishes!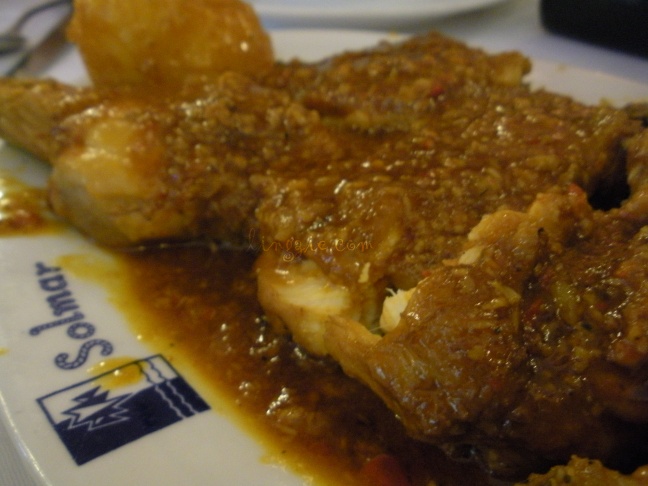 The African Chicken (MOP115 for half a chicken) was midly spicy – marinated with lots of herbs and spices. The chicken meat was tender and flavorful. It reminded me of our local nyonya Curry Kapitan! 🙂