One of the best things I enjoyed in Macau was of course… the food!! lol
As we were walking from our hotel towards Grand Lisboa casino on a windy cold night, we walked past this restaurant. The poster in Mandarin beckoned to us asking 'Do you want to try Macau cuisine? Then come to Macau Restaurant' (or something along those lines…since my Mandarin half past six one :P)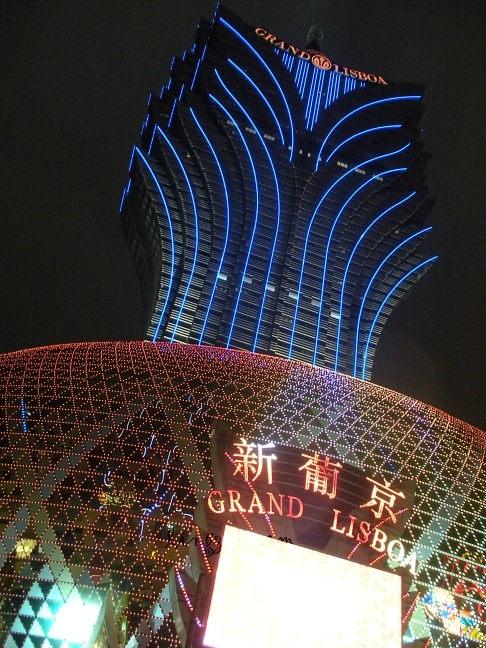 So the next day, we found ourselves walking to Macau Restaurant for lunch.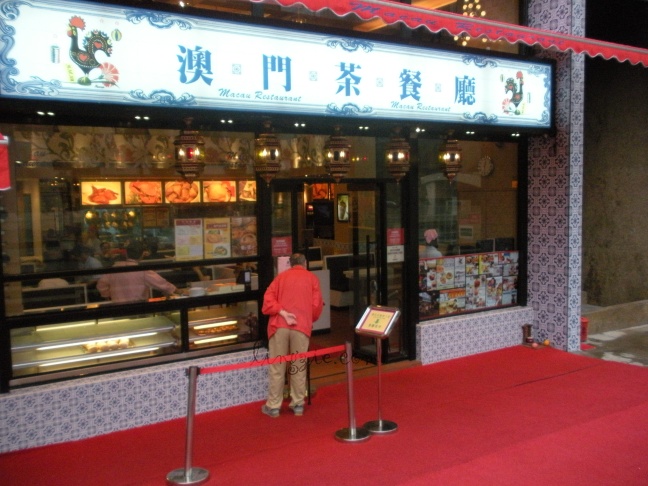 It had the familiar Portugese chicken for its logo which instantly reminded Samantha and I of Nandos! (we're both big fans of Nandos!)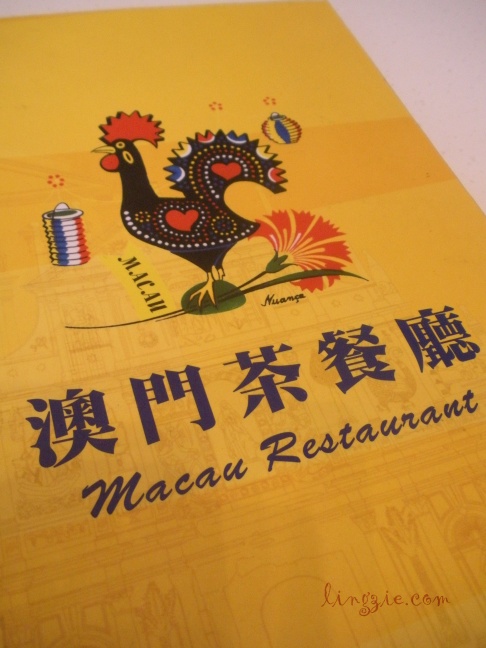 The interior was bright and cheery, and the crowd was starting to build up.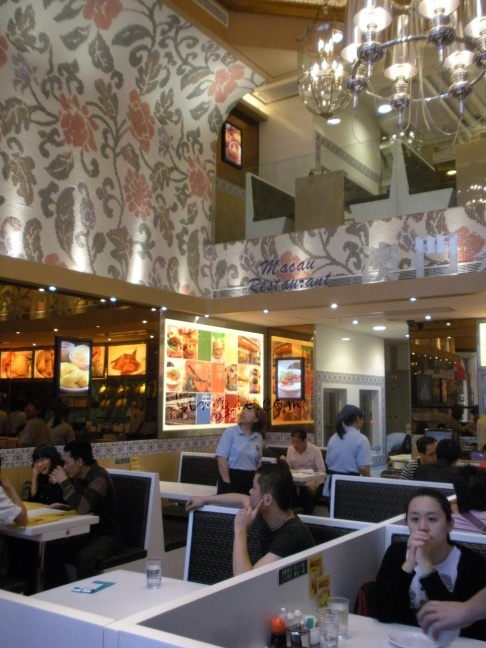 We were quickly shown the menu, not being very sure of what to order, we asked for recommendations.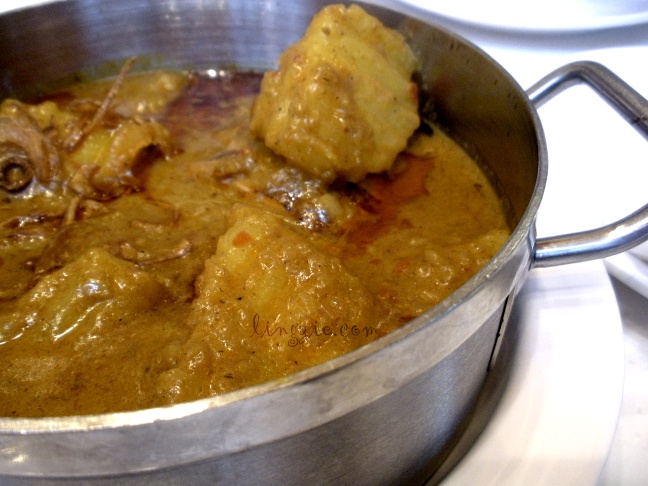 Surprisingly, one of Macau Restaurant's bestsellers is their curry. You can choose from a range of different meats – curry crabs, curry beef brisket, curry fish fillet, curry chicken, even curry oxtail! We chose Curry Pork Chop (MOP55) which comes served with either rice or spaghetti or Macau crispy buns.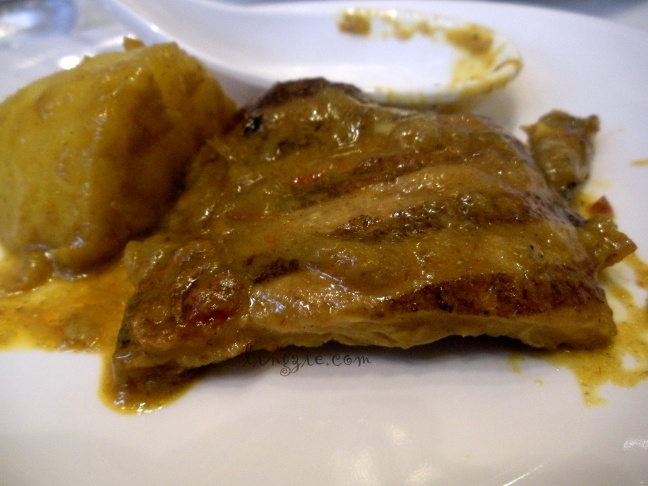 I had expected the Curry to be mild and slightly sweet, somewhat similar to Japanese curry. How wrong I was! For the curry here was indeed very fiery hot! Definitely as good as our local Malaysian curries! And the pork chops were tender and fragrant. Absolutely delicious with a bowl of steamy hot rice!