Regular readers of this blog would know that I have a love affair of sorts with pan mee (no wait, wasn't it chocolates and desserts?! Well… I guess you can add pan mee to the list :P)
A long time ago (way back in 2007) I naively proclaimed that this stall had the best pan mee in Penang. But no longer! For I Mum Mum Pan Mee came along and has de-throned Hou Mei Yuen (in my opinion at least!)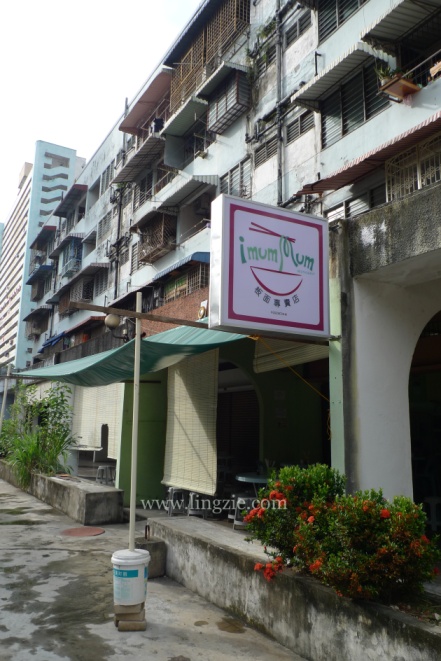 Don't you just love their cute logo with a clever play on the letter "M"? Very nicely done!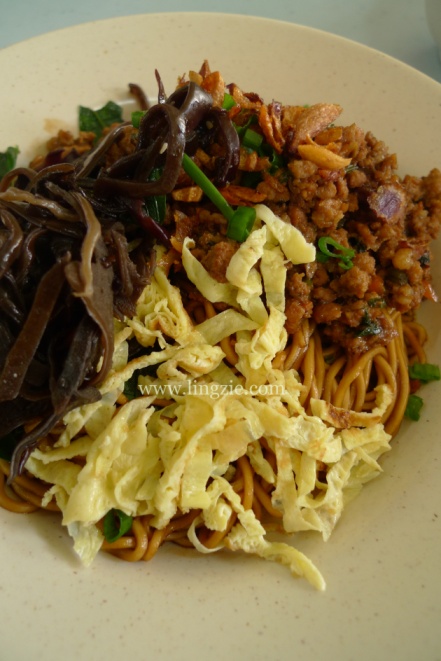 During our visit, we chose to try their more unique pan mee varities instead of the usual soup/dry version. I chose the Mince Pork Pan Mee with Special Sauce (dry version) RM3.50 (small portion)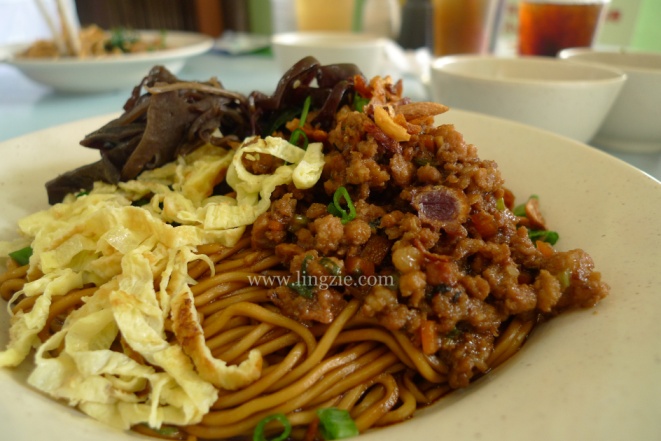 I was a little disappointed that there were no fried ikan bilis in this dish. But the excellent taste more than made up for it. The mince meat is done with a slightly sweet sauce which reminds me of the meat topping found in Taiwanese 'Zar Jiang' Noodles. I chose the thin noodles which were cooked just right. Firm and not too soggy. A good pick if you love your pan mee but need to cut down a lil on your cholesterol (no ikan bilis). But if you simply MUST have your dose of ikan bilis, you can always order a side portion.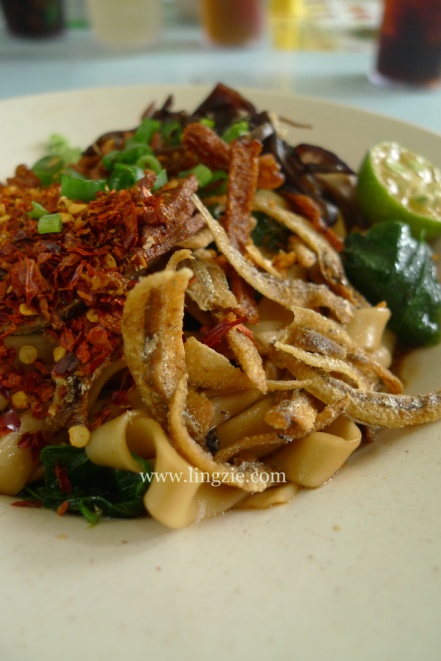 I Mum Mum Pan Mee also takes on the wildly popular chilli pan mee with this Spicy Pan Mee offering (RM3.20 small portion). Instead of chilli paste, this version comes with lots of chilli flakes.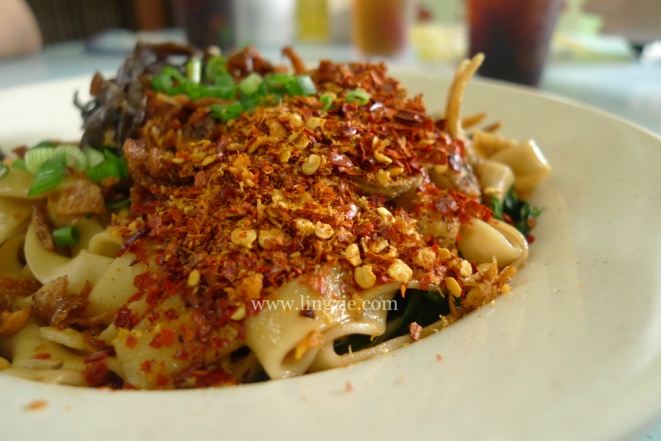 You can ask for extra chilli flakes if it's not spicy enough. For us, we found the portion we were served with, plenty spicy! However, I do still prefer Super Kitchen's version. Credit must be given though to their fresh crispy ikan bilis! Yummy~~~