My dad is a fan of economy fried bee hoon (vermicelli)/mee (noodles). I remember digging into packets of economy "bee hoon mee" (mixture of vermicelli and yellow noodles) that dad would 'ta pao' for my brother and I for breakfast when we were kids (and wanted to sleep late during the weekends :P) My preference would always be without the noodles and just the vermicelli.
This simple and cheap dish (usually in the range of RM1.20-RM1.50) is widely available throughout Penang and is usually available for breakfast – served with pickled green cut chillies and fried sweet beancurd sticks ('Teik Ga Kee' in hokkien)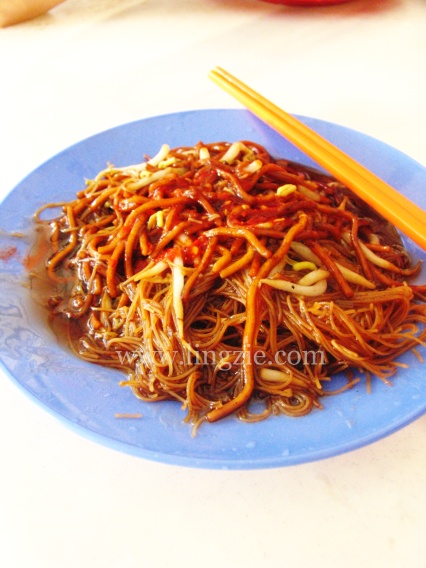 A small stall next to Chung Ling High School has been cooking up one of the most unique versions of economy fried bee hoon that I've chanced upon. They serve it with a splash of 'loh' of starchy sauce akin to "Loh Mee" and top it off with chilli sauce.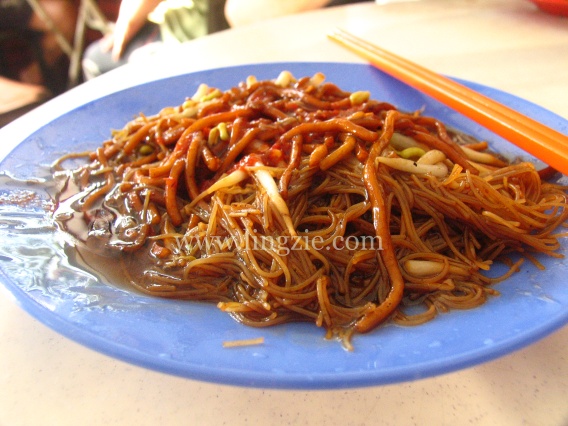 There are two sizes available – Small (RM1.20) and Large (RM1.50) But my family always orders the large portion which is just about enough to fill our stomachs (Ok, gluttons we are… :P) The chilli sauce lends a sweet spicy taste to the noodles which have lots of 'wok hei'.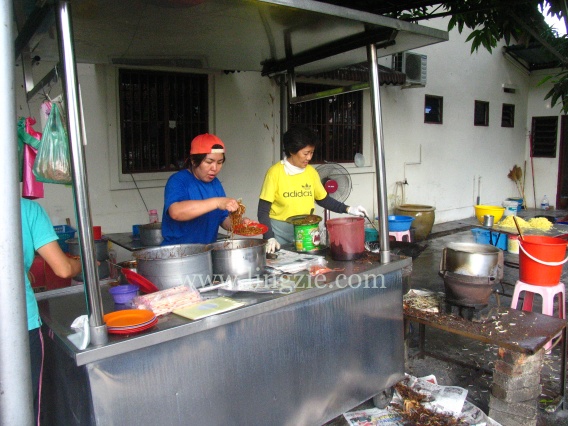 The ladies fry up wok after wok of noodles and vermicelli.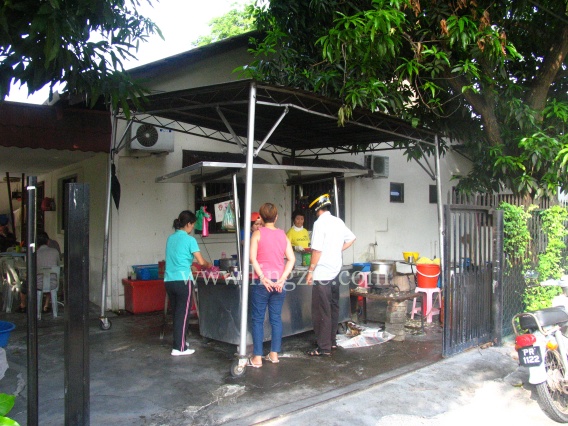 And since the high school is just conveniently right next door, lots of parents and students stop by for a quick take away. I'm sure if you ever studied in Chung Ling high school, you would have definitely tried this unique economy bee hoon at least once! (or at least heard of it in the very least!)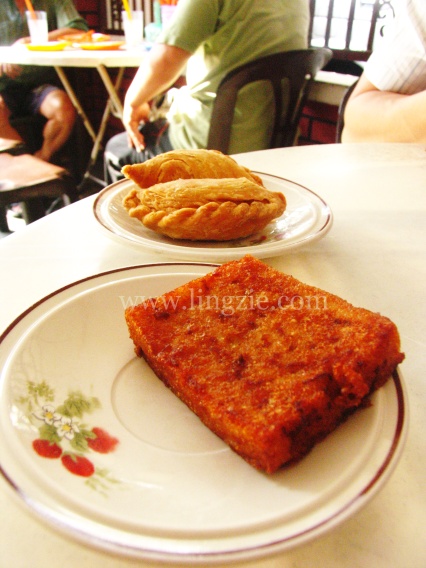 Other than fried noodles and fried bee hoon, there are also some snacks available which differs from day to day. We've had fried turnip cakes and curry puffs before, as well as 'chai kueh' (vegetable cake/dumpling).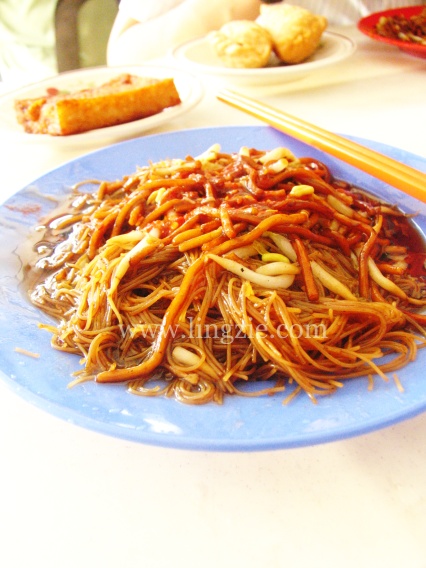 This unique economy fried bee hoon is available from 6.30am til about 10am (or until they've sold out). Mondays to Saturdays only. The stall is located at a corner house right next to Chung Ling High School along Jalan Ayer Itam, Taman David Chen. (If you're coming from town, the stall is before Chung Ling High School)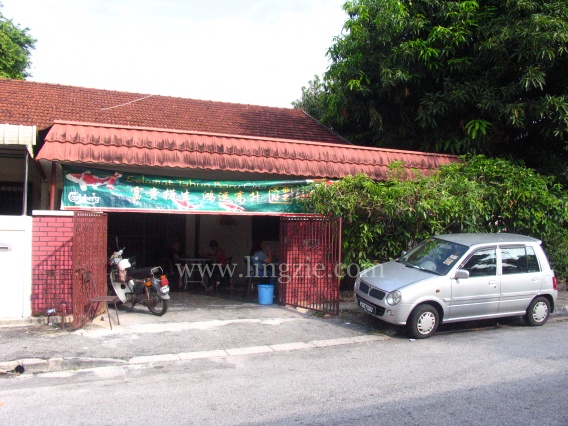 Side entrance to the corner house where the economy fried bee hoon stall is located.