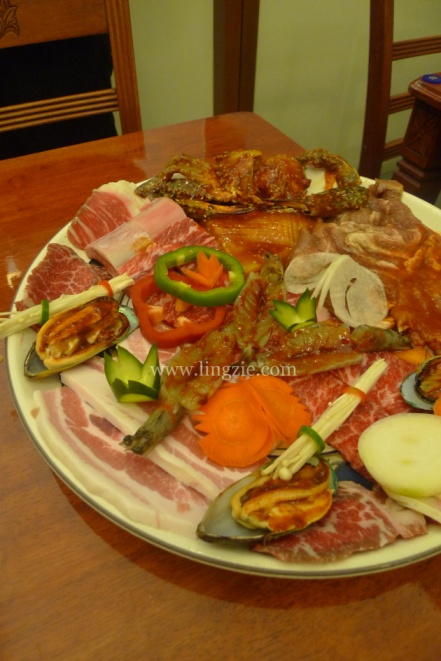 We also got to try some of their BBQ – Modeum BBQ Set 1 which is made up of beef rib meat, pork rib meat (marinated), pork belly, chicken, flower crab, prawns, squids and clams (RM150) This may seem rather hefty, but the whole set is more than enough for a group of 3-4persons. Plus there is a 20% discount on all BBQ items from now til December 31, 2009. 🙂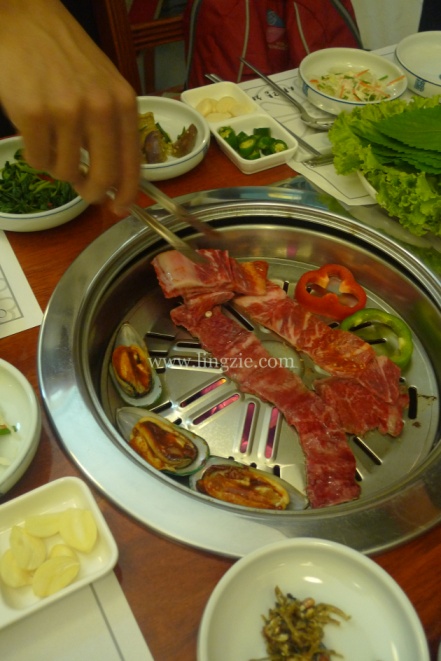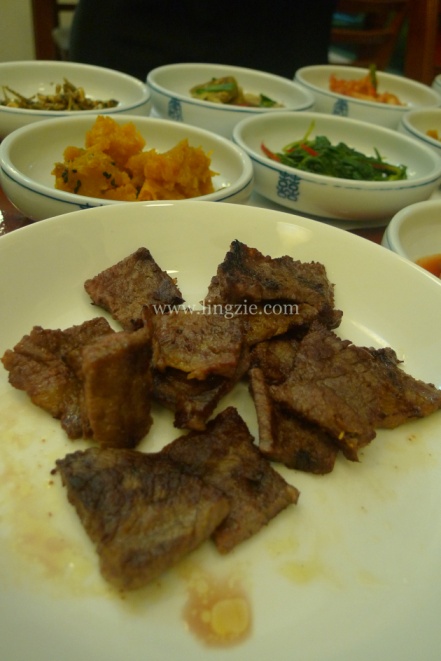 Our BBQ items going onto the grill…. The beef was deliciously tender and flavourful. And I loved the pork ribs too!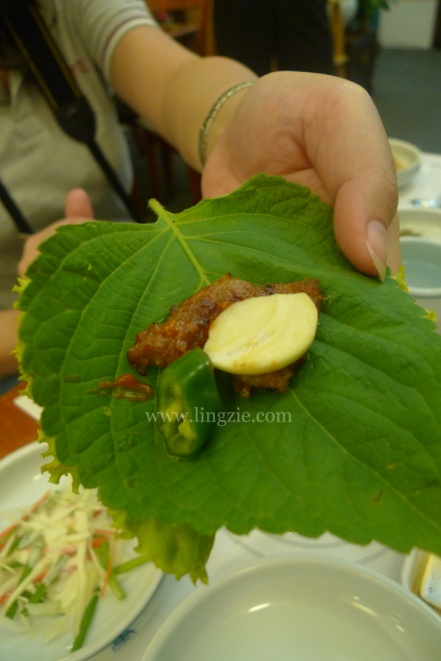 Try the BBQ meats with the sesame leaf. It's got a unique strong taste which may not sit well with some, but I like it and urge you to give it a try! If you like the strong flavor of basil leaf, chances are you might like this sesame leaf too.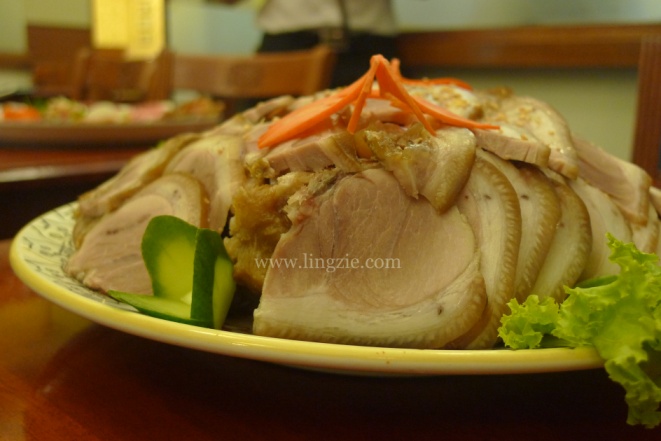 When we first laid eyes on the Jokbal – Glazed pig's feet (RM70) we were worried. For it was such a huge platter of meat, we were wondering if we could finish it!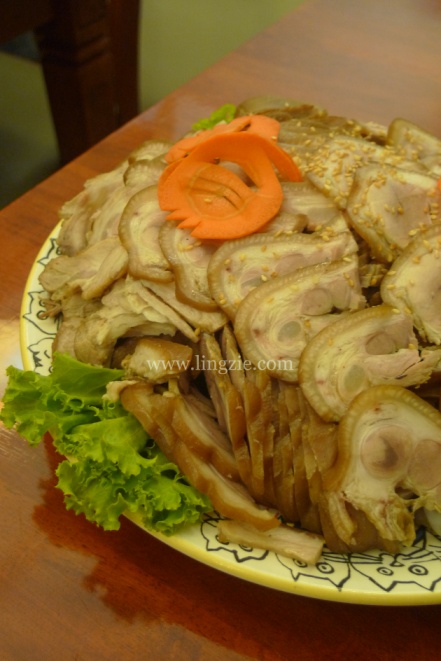 The Glazed Pig's feet is indeed an intimidating dish. But these thinly sliced pieces of meat with soft chewy skin were delectable and makes for a great snack! We were told that Sa Rang Chae's Korean customers would order a plate and savour it slowly over a few beers and good chatter. We had our doubts. But amazingly, as the dinner wound down and we sat catching up with each other, we managed to finish it!