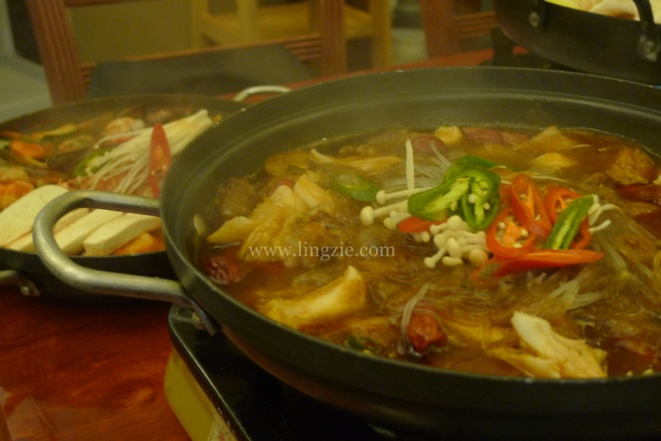 The Maewoon Kalbi – Spicy Pork Rib Stew (RM30) is perhaps one of the most popular dishes of the night. Mdm Lim's own concoction of pork ribs and Korean glass noodles cooked with herbs and "ang cho" (red dates), this dish is actually sweet with a lil pleasant spicy aftertaste. Served piping hot, this would be perfect on a cold rainy night! Smaller portion available at RM20.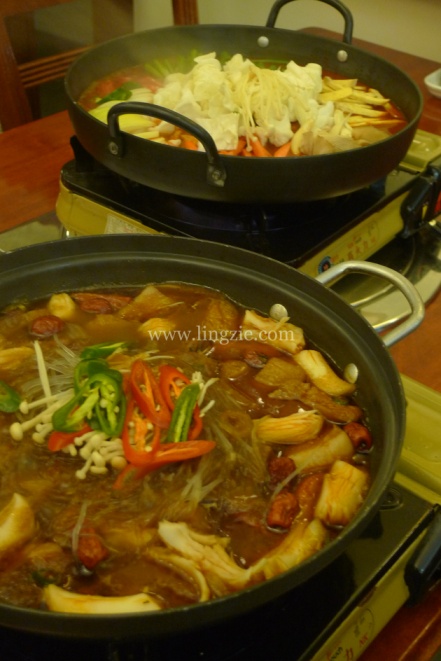 The very yummy Maewoon Kalbi (front) and equally tasty Dakgalbi (Spicy grilled chicken)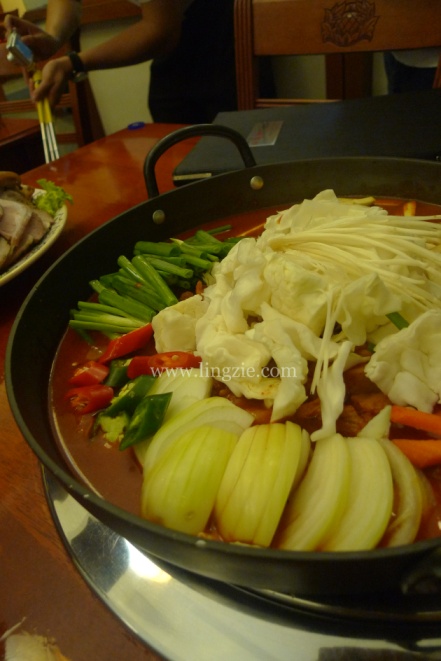 The Dakgalbi (Spicy Grilled Chicken) RM50 came in a pan with a sauce which I mistakenly took for soup. It's actually a platter of vegetables and grilled chicken with a thick sweet spicy sauce, which tastes better after you let it simmer for a while (and the veg gets nice and soft) After taking your first bite of this dish, you might be fooled into thinking that it's sweet. But be warned for the spiciness sneaks in a short while later and BOOM! Tongue on fire alert! lol However, I must say that this Dakgalbi is a very addictive dish (in my opinion at least) I was seen digging into this dish more than three times throughout the dinner. 😛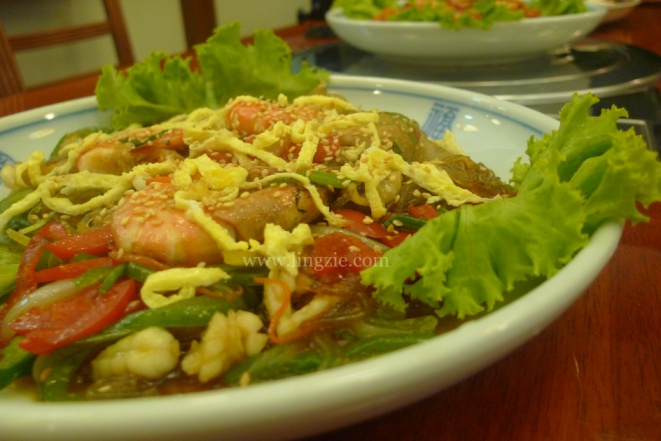 Now, if you've been scared off by the previous dishes where 'spicy, spicy, spicy' was seen everywhere, fret not! For Sa Rang Chae has this lil baby up its sleeves to tempt you non spicy people – the Japchae – stir fry glass noodles with shredded vegetables and meat (RM30).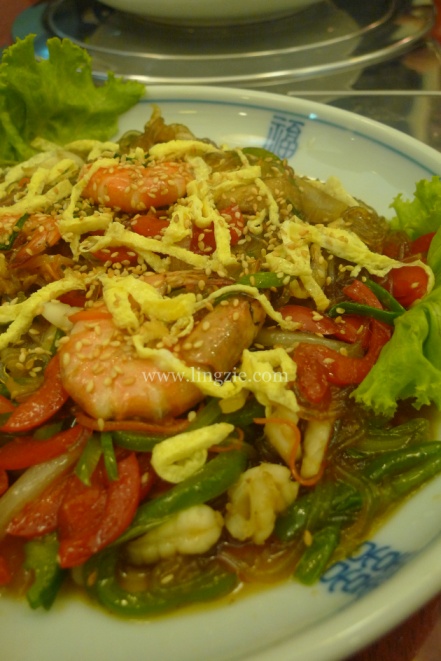 I loved this dish the moment I tasted it. I'm a big big fan of Korean glass noodles as I just love the texture! And this plate of stir fried glass noodles is sweet and yummy!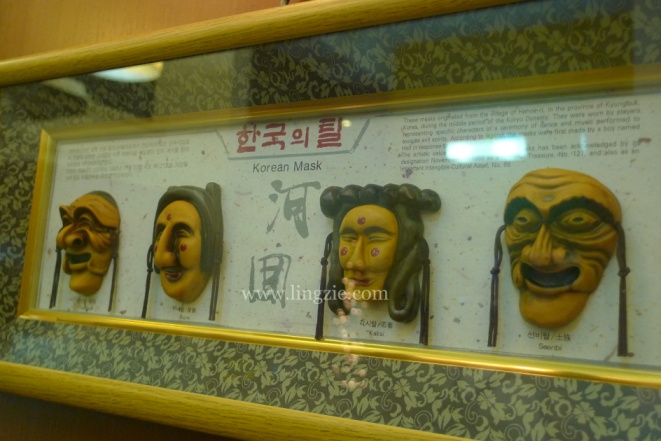 It was definitely a very satisfying and interesting Korean meal! And although the prices may seem a lil steep, do bear in mind that the portions for each dish is huge! Between the 10 of us for this meal, we really had a hard time finishing everything (and you're talking to gluttonous foodies with big appetites here! lol) I've been back with my family since this visit, and the four of us ordered the Japchae (glass noodles) and Dakgalbi (spicy grilled chicken) and a portion of BBQ pork which was more than enough!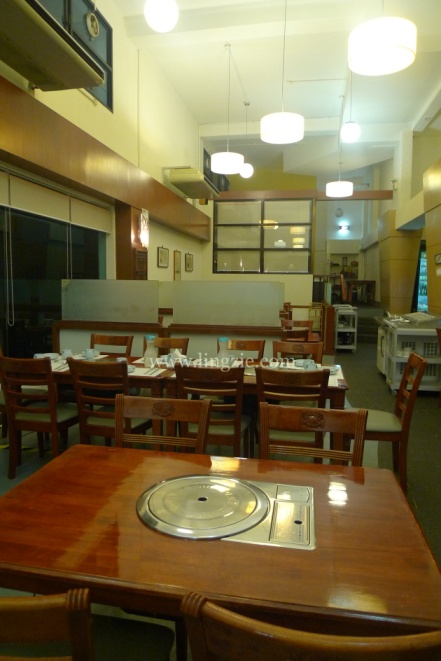 Many thanks to CK for organizing this review and to Mdm Lim Soo Yeon & Mr Kim for being such gracious hosts!
Essential facts:
Sa Rang Chae Korean Restaurant
11-G-1&2 Jalan Gottlieb (New Bob  Centre)
10350 Penang.
Tel: 04-226 3587, 012-468 6700 (Mdm Lim/Mr Kim)
Business Hours: 12.00noon-3.00pm, 6.00pm-10.30pm (Closed Monday Lunch)
GPS: 5.432084, 100.301914 (for google map directions click HERE)

My personal favourites from this meal: Japchae (stir fried glass noodles), Dakgalbi (spicy grilled chicken), Maewoon Kalbi (spicy pork rib stew), the BBQ and Jokbal (glazed pig's feet)