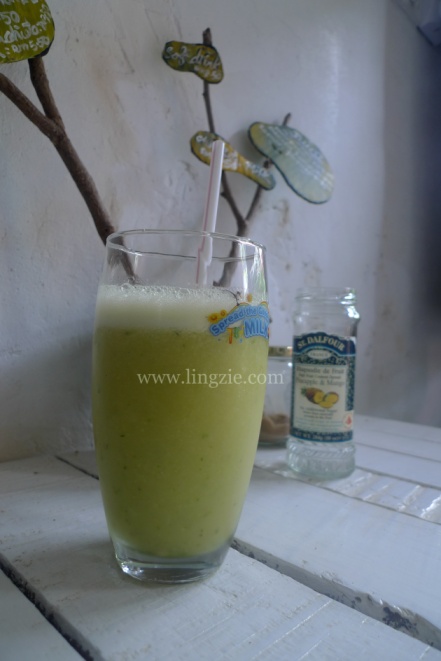 Having just opened for only a month, Amelie Cafe currently serves drinks – various coffees, tea, fresh juices & smoothies with light snacks and desserts. I ordered a Banana Lime Juice (RM4) to kick start my brunch. The petite owner Yen considerately enquired if I would like my Banana Lime Juice to be less sour, as they usually put in about 3 limes. After a short discussion on how sour I would like my drink, off she went to prepare it – fresh. 🙂 The drink was indeed a refreshing one with a nice mix of sweetness from the bananas playing off the sourish limes. But I would advice against leaving the drink for too long as the zest of lime would turn slightly bitter.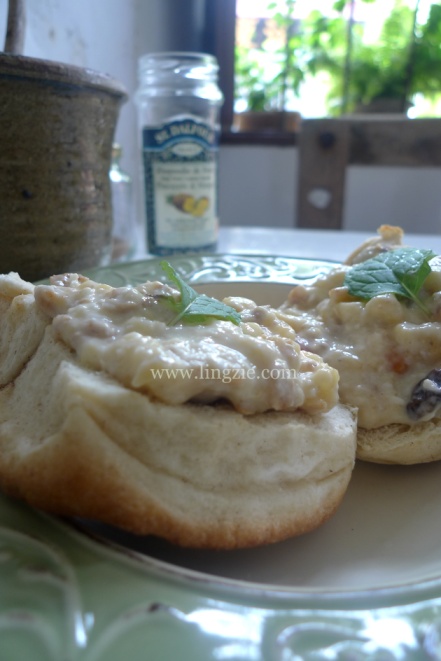 Yen recommended their special of the day which wasn't on the menu – freshly baked cinnamon buns topped with fruit granola (RM4.80). The cinnamon bun came warm and soft while the fruit granola – a mash of bananas, yoghurt, raisins and nuts were an interesting topping on the cinnamon bun. (Oh and I loved how she went to her lil garden in front of her shop and plucked a few mint leaves as garnish!)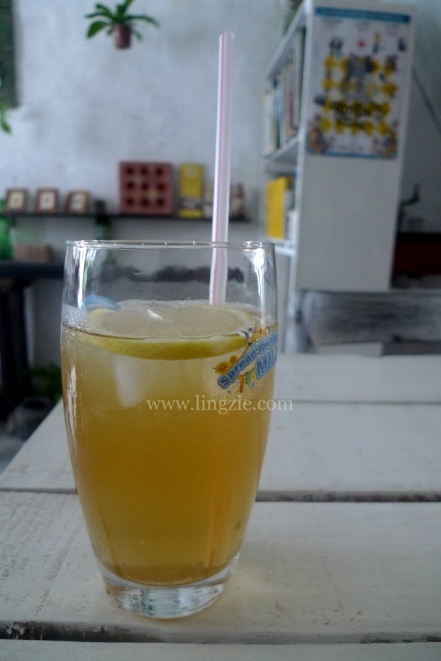 I went back to Amelie Cafe the very next day when I found out that they were serving lunch on Sundays (as a trial run for now to test out recipes and pricing) This time I chose a Cold Honey Lemon Juice (RM3.50).  They are currently sprucing up the first floor and plans are underway for an outdoor garden seating area which faces the Cheah Kongsi. Lunch menus are also currently being planned and they target to finalize them after Chinese New Year.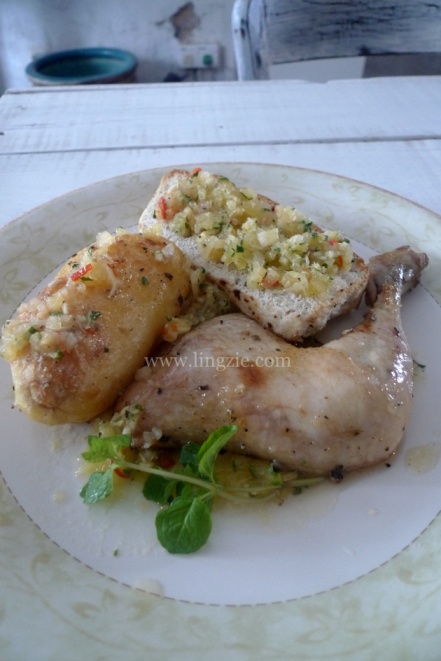 On the Sunday that I visited Amelie Cafe, they had quite a list of lunch items available (albeit limited quantities for each dish). The Laksa Pasta (home made pasta) sounded very intriguing but I finally settled on the Lemon Chicken with Pineapple Salsa served with roasted potatoes and foccacia bread (RM14.90). This dish came bursting with refreshing flavours – tangy and sour. Perfect in this tropical heat! I thoroughly enjoyed the roasted potatoes which were done just right and the pineapple salsa tickled my senses and jolted away any grogginess left in my system on a lazy Sunday.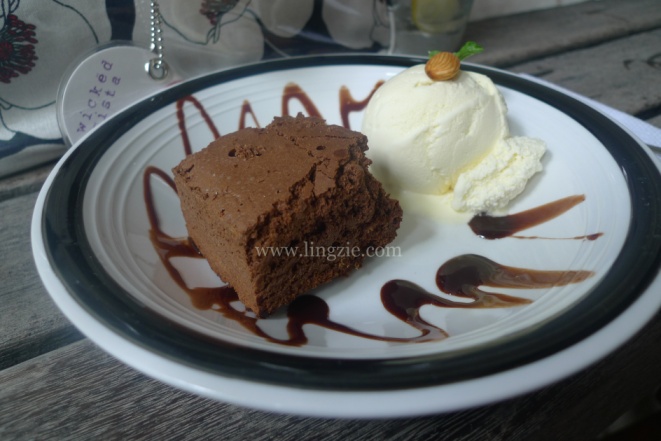 To finish off the meal, I couldn't resist trying some of their cakes, and picked the Brownie with Ice Cream (RM4.80). The brownie was fudgy and moist with a crisy crust.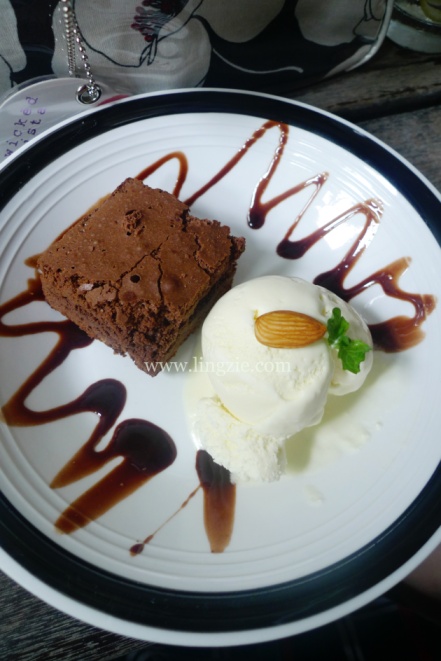 I did find it a lil sweet and would have preferred a deeper darker chocolate flavour but that's just me. Of late, my taste buds lately have been favoring bitter dark choclate instead of the sweeter milk chocolates which have always taken priority. A sign of maturing taste buds, perhaps? 😛