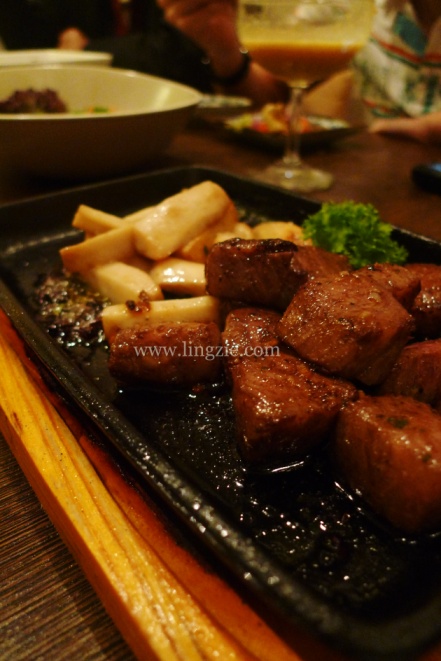 Next came one of the highlights of the meal (and also the most expensive!!) – Teppan style Kobe Beef (RM180 for 100gm). It comes served with a side of mushrooms much to my approval. The Kobe Beef was excellent! Cooked just right so that it was not overdone, the chunks of beef oozed sweet juices and melted in my mouth! It was soooooo good!! Definitely a must try for special ocassions 🙂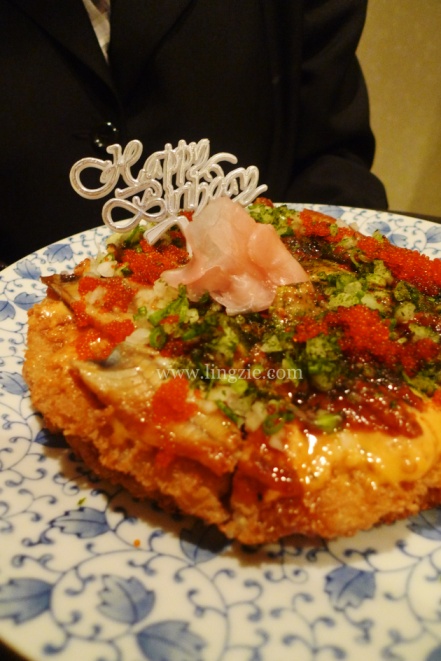 And because it was dad's birthday, we had a special double layer of Edo Ichi's Japanese style Pizza (which is also a signature dish at Azuma's). The pizza we had was topped with unagi and salmon. RM30 for the normal sized portion (single layer). There is an option to have the pizza with just unagi or salmon or a mix of both. Also, do specify if you want the seafood items raw or cooked. Using sushi rice instead of bread dough as the pizza base, this is truly a unique fusion dish!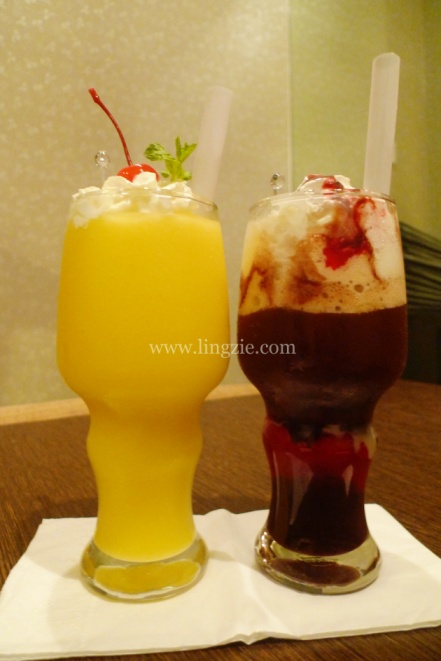 Other than refillable Hot of Cold Green Tea (RM1), Edo Ichi also offers a selection of drinks. We tried the Sanseto Coffee (RM14) which is a blend of coffee, strawberry and chocolate and also the Take Two to Mango (RM14) which is a blend of orange and mango. We couldn't really taste the orange in that drink, but it was otherwise refreshing.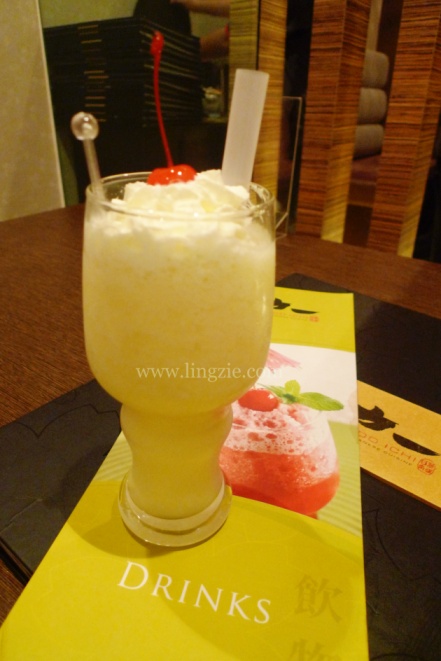 But our favourite drink out of the 3 we tried was the Japanese Slipper (RM14) which is a blend of Japanese Honeydew. Sweet and uplifting.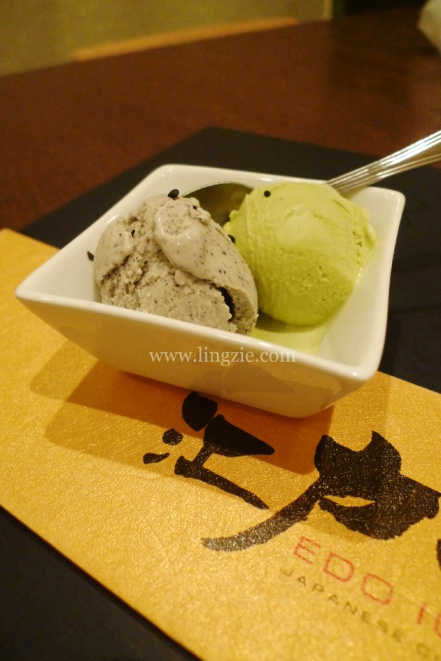 At Edo Ichi, diners are also given complimentary green tea ice cream (as is practised in Azuma). But because the supervisor found out it was dad's birthday, and dad being a regular at both Azuma and Edo Ichi, we also got a complimentary scoop of sesame ice cream along with the green tea ice cream 🙂 Definitely a nice gesture from Edo Ichi!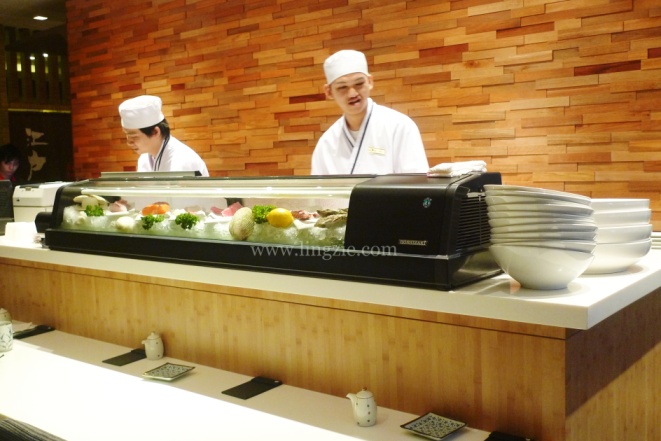 Sushi bar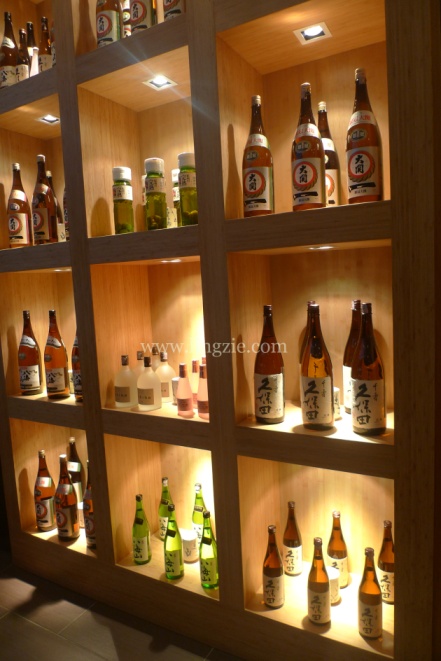 Sake anyone?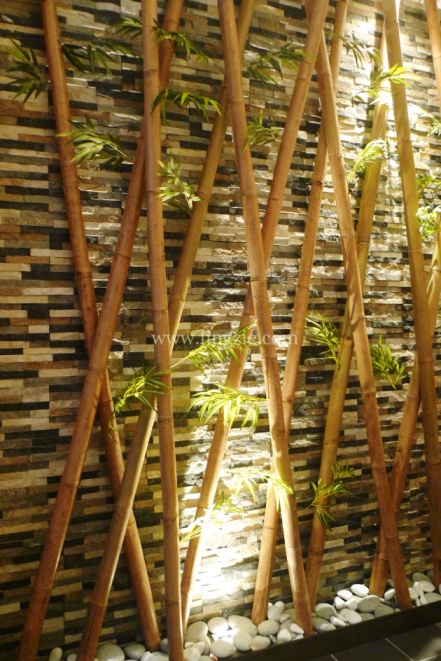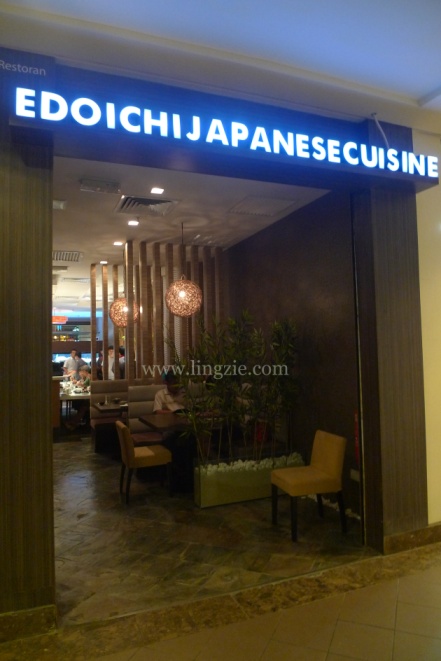 So, to answer my initial question – "Does Penang really need yet another Japanese restaurant?" Well, if it's a place like Edo Ichi, then yes, Penang does indeed. 🙂
Edo Ichi Japanese Cuisine (next to Coffee Bean)
G-05 & G-06 Island Plaza
118 Jalan Tanjung Tokong
10470 Penang
Tel: 04-890 3199
Opening Hours: Mon-Thurs 11.30am-3.00pm, 6.00pm-10.00pm; Fri-Sun & Public Holidays 11.30am-10.00pm
Serves NO Pork