If you're visiting Langkawi and looking for something fun to do, you wouldn't want to miss paying a visit to Upsidow, where you Turn Your World Upside Down! Upsidow is an Upside Down House Art Installation where everything inside is made from recycled, up-cycled and unwanted materials. Plenty of photo opportunities await inside Upsidow, which promises to be a fun activity for friends and family.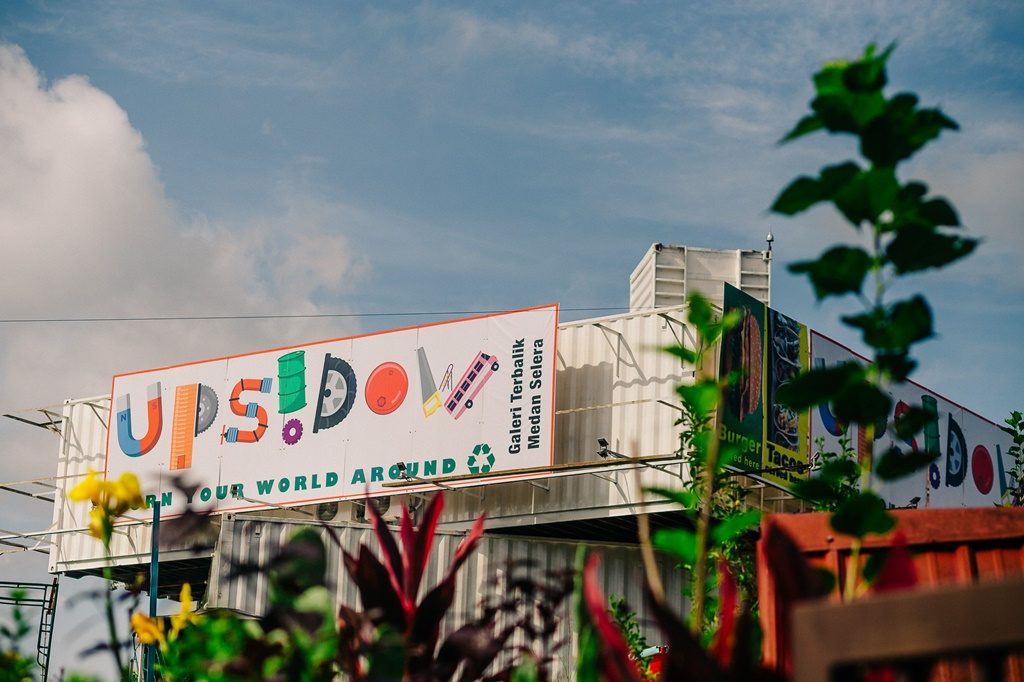 On our recent trip to Langkawi, we had the opportunity to visit Upsidow and spent a few hours in the double storey house. Spanning 3200 square feet, there were plenty of rooms/areas to check out and pose for photos!
The rooms and areas are what you would find at a regular house – living room, bedroom, kitchen, bathroom, study, music room and even a garage with a convertible car! The fun factor is that everything is upside down. The house also has 'Windows' in the form of TV screens. In addition the floors are purposely built in a slightly tilted angle to further augment the upside down factor (which may result in slight dizziness but it went away after a while once we got used the the place)
The owners of Upsidow have built the place using recycled materials such as pallets, oil drums, discarded wood and unwanted pieces of furniture and decorative items. Therefore, it would be apt to call Upsidow an Upcycle Art Installation. 
Now let's check out some of the rooms inside Upsidow~!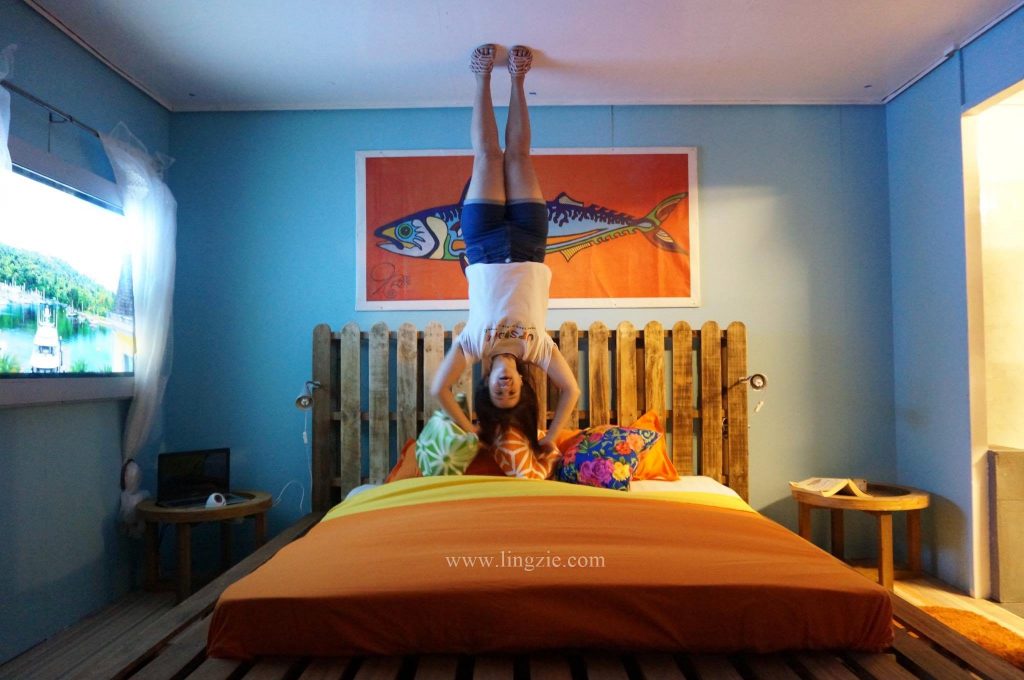 Bedroom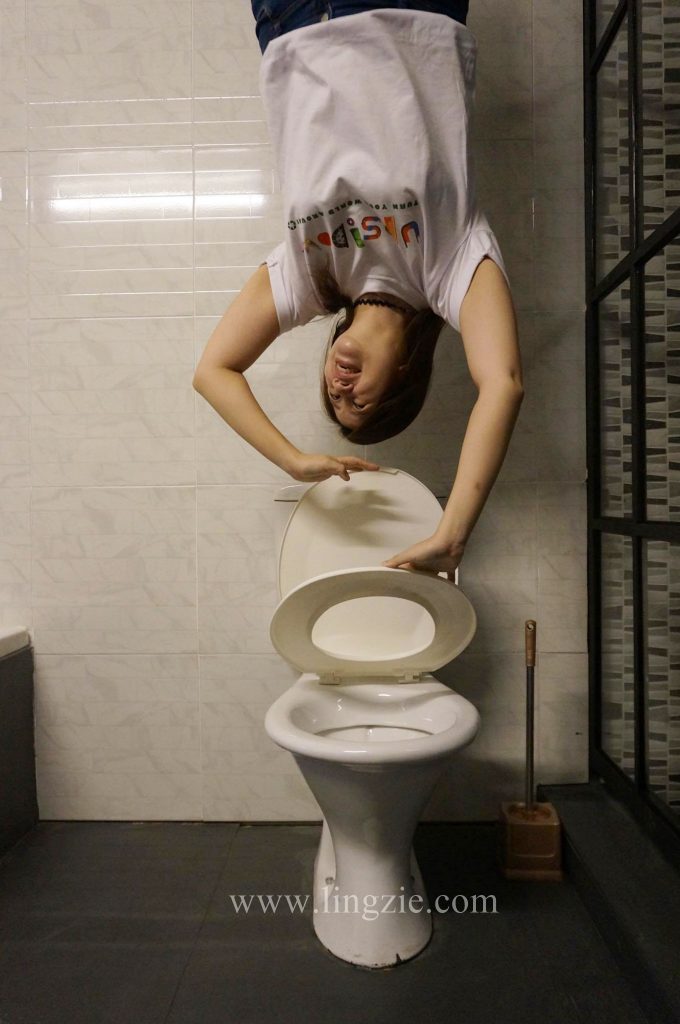 Oh No! I'm falling into the toilet~! lololol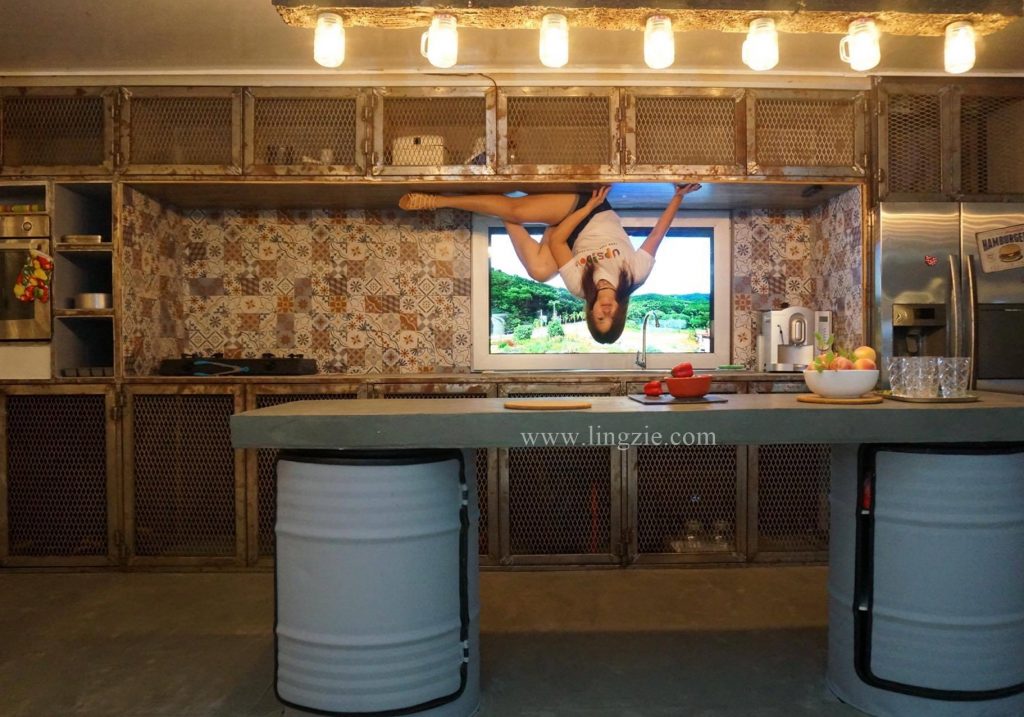 Yep, just chillin' upside down like Spidey… 😛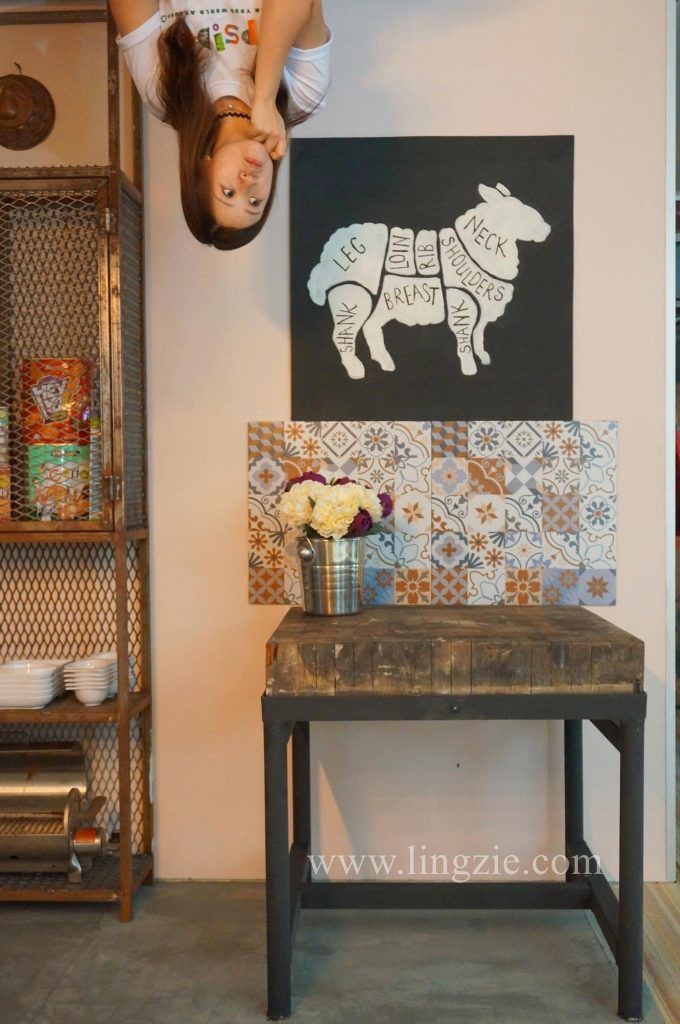 Hmm… what's for dinner… Lamb perhaps?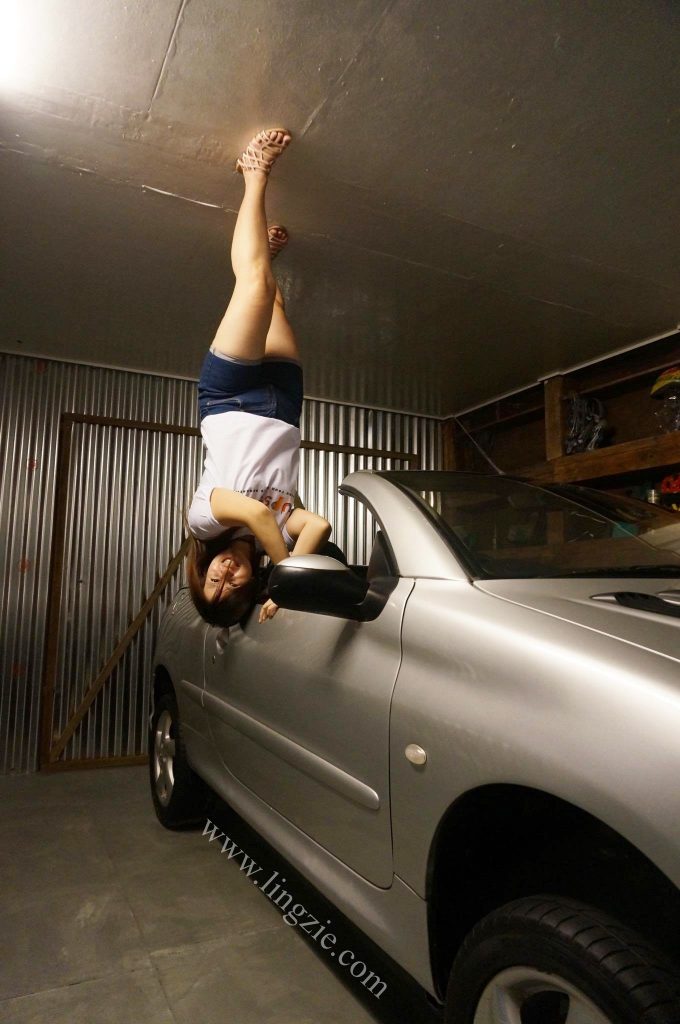 Yes I can totally do acrobatic acts on my car…!
And because coming up with interesting poses can be quite hard (you do need to stretch your imagination a lil  here) there are some photos with 'pose suggestions' placed at each section/area. Some of the 'pose suggestions' below… (photos courtesy of Upsidow)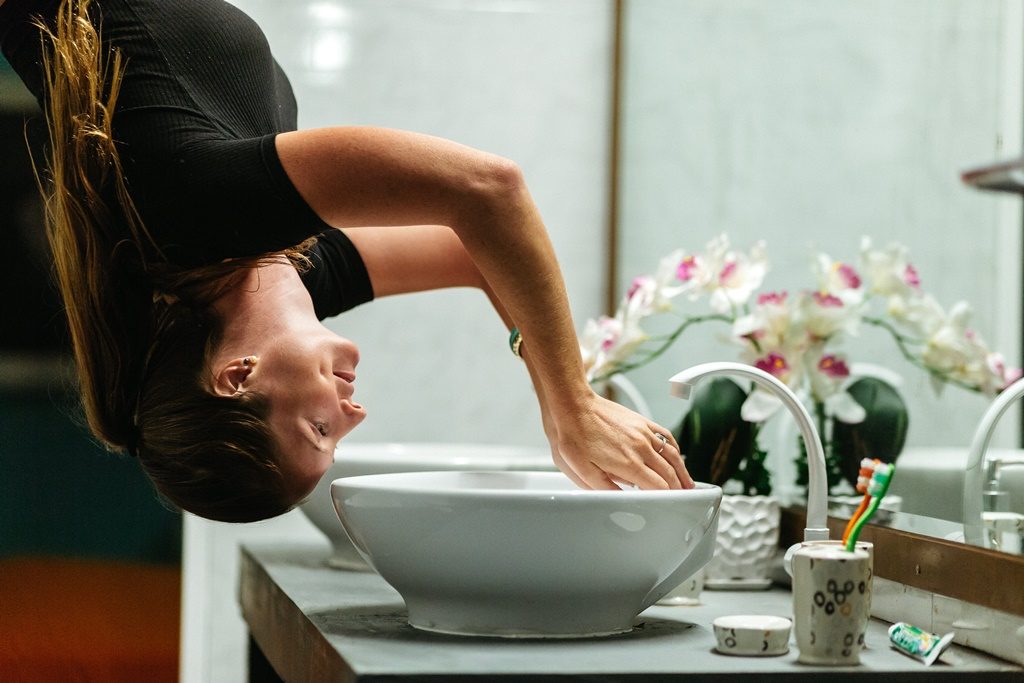 For some reason I really like this one in the bathroom!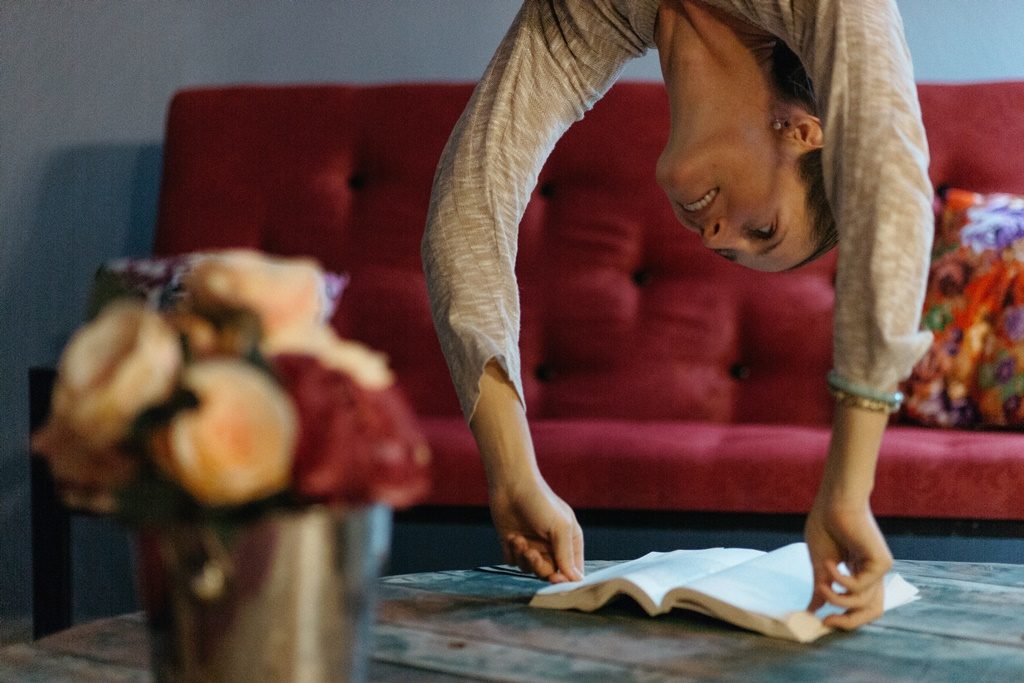 Can you read a book Upside Down? It's entirely possible at Upsidow!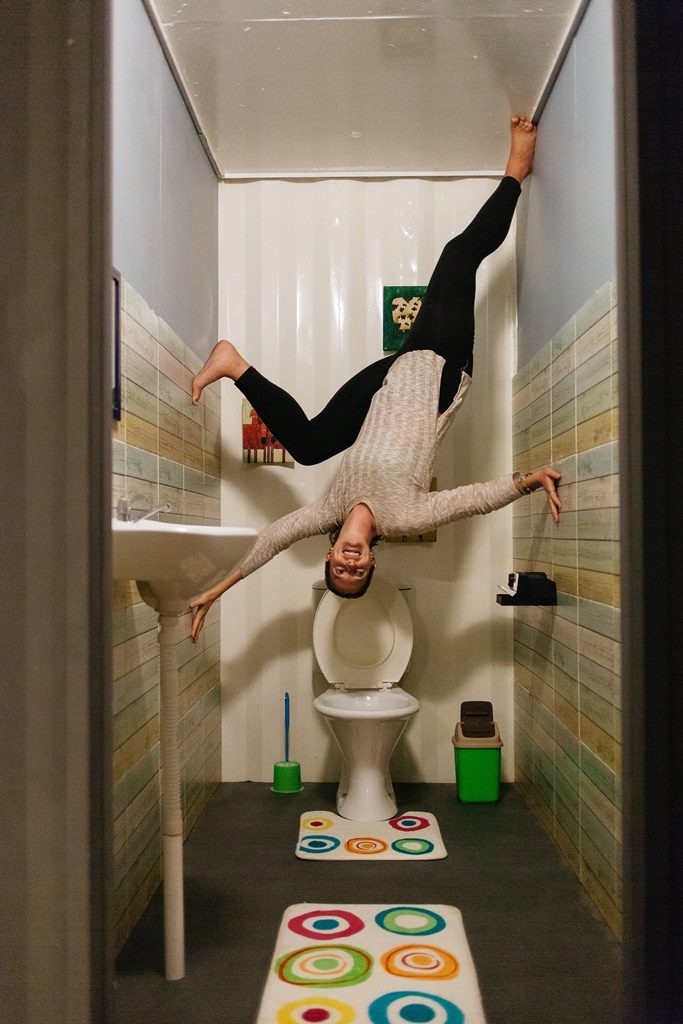 If you're very flexible, do try out this pose for maximum Wows! Streeeeetch! hehe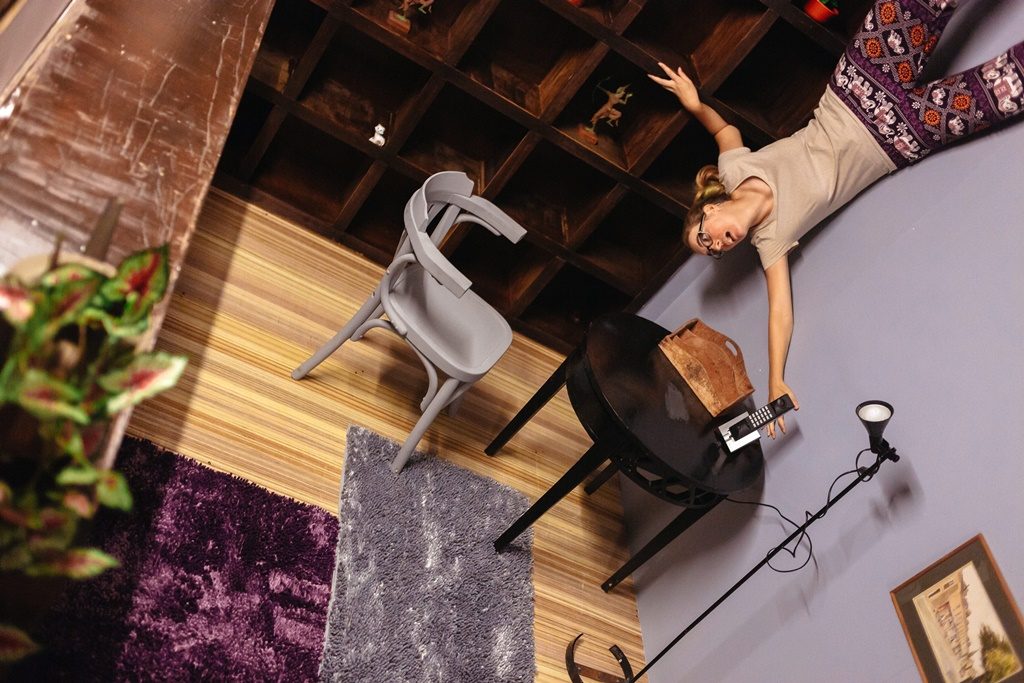 Oh, why is the telephone so hard to reach… 😛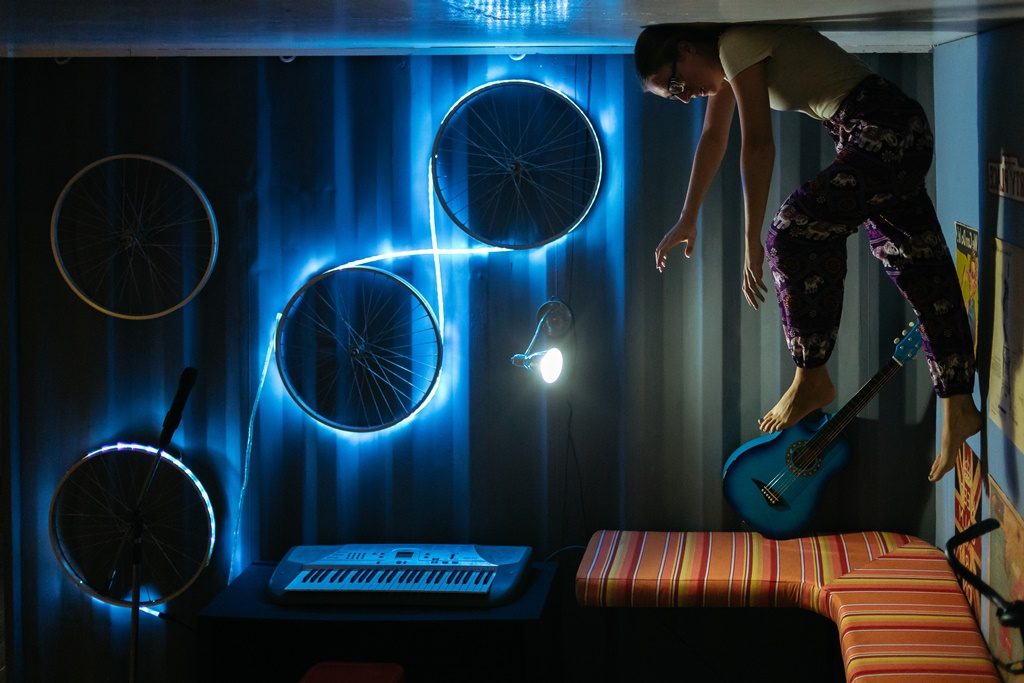 Jammin' in the music room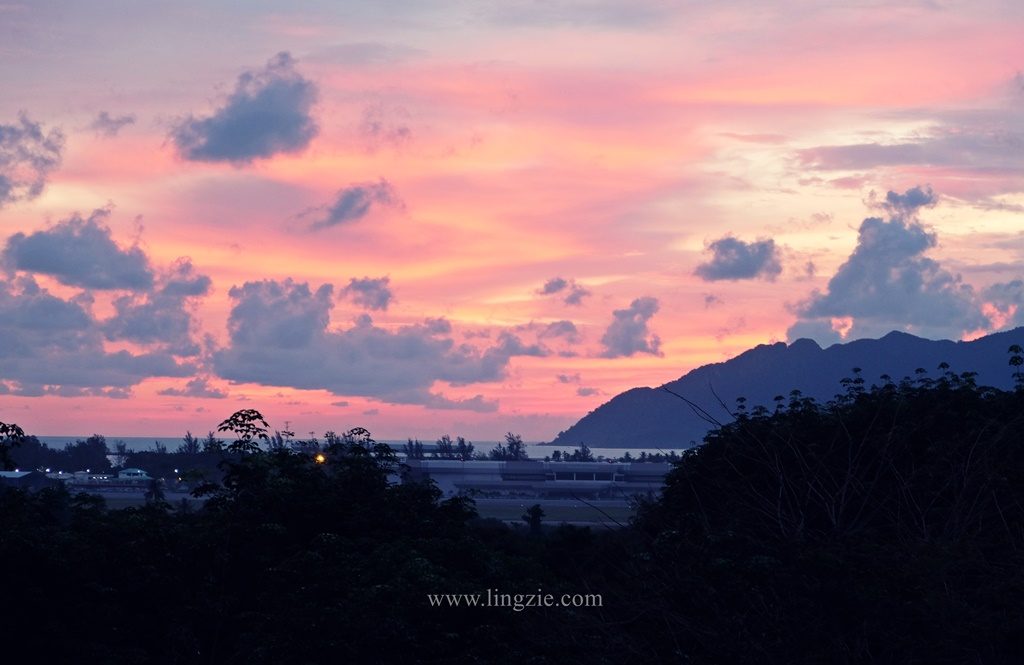 Breath taking sunset view… I was so amazed that the sky was pink!! <3
Upsidow is strategically located at Look Out Point along Jalan Padang Matsirat. From the roof terrace of Upsidow, one can enjoy the amazing sunset view that Langkawi has to offer.
Entrance Tickets to Upsidow:-
Adults: RM25 (ticket only), OR 
RM30 (including a selected meal)
Children: RM20 (ticket only) OR
RM25  (including a child's meal)
Family Package (2 adults + 2 children):
RM80 (tickets only)
RM100 (including 2 selected adult's meals and 2 children's meals)
Within the same vicinity as Upsidow, a quaint food court up-cycled from a shipping container allows diners to enjoy affordable cuisine while basking in warm glow of the sunset.
Quaint & Cozy dining space dotted with colorful tables & chairs refurbished from oil drums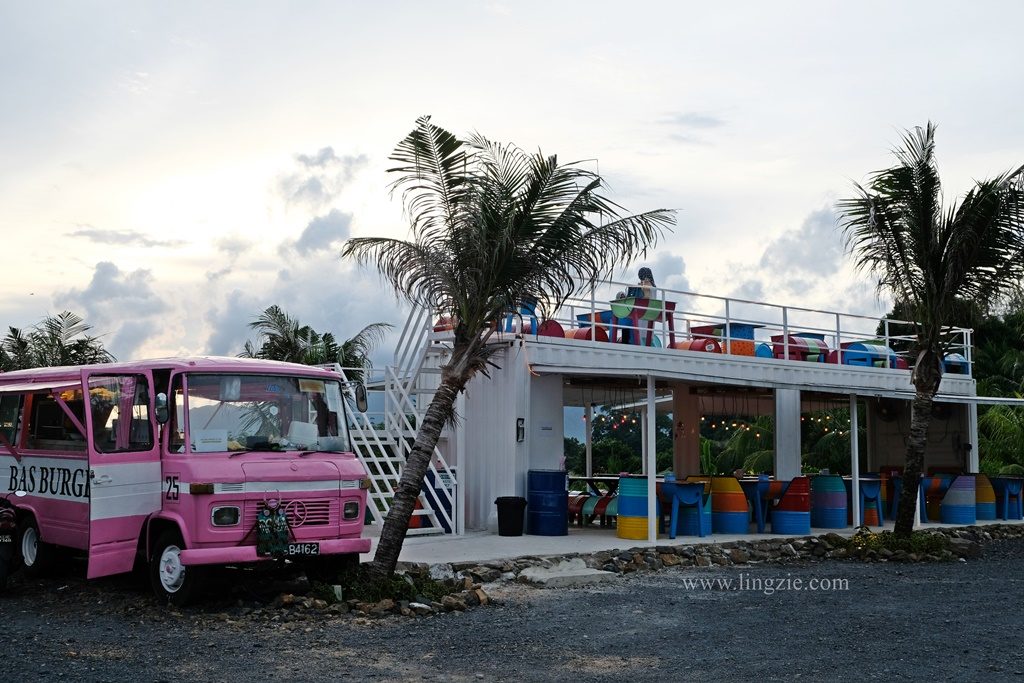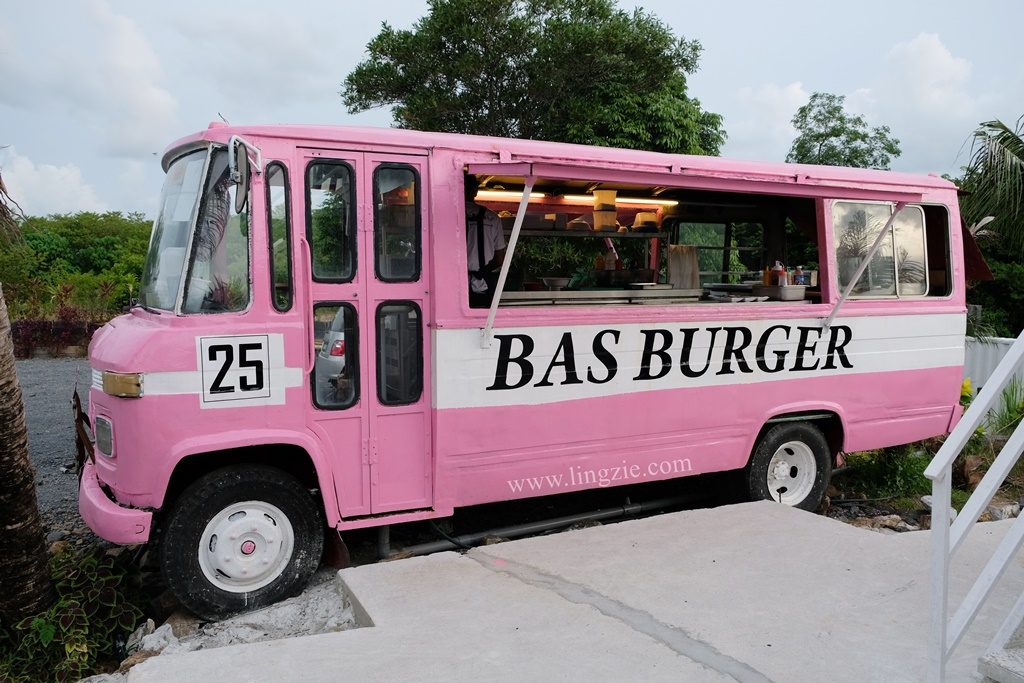 Re-purposed Pink Mini Bus from Kuala Lumpur – turned into Upsidow's beloved 'Bas Burger'
which sells… burgers of course! 🙂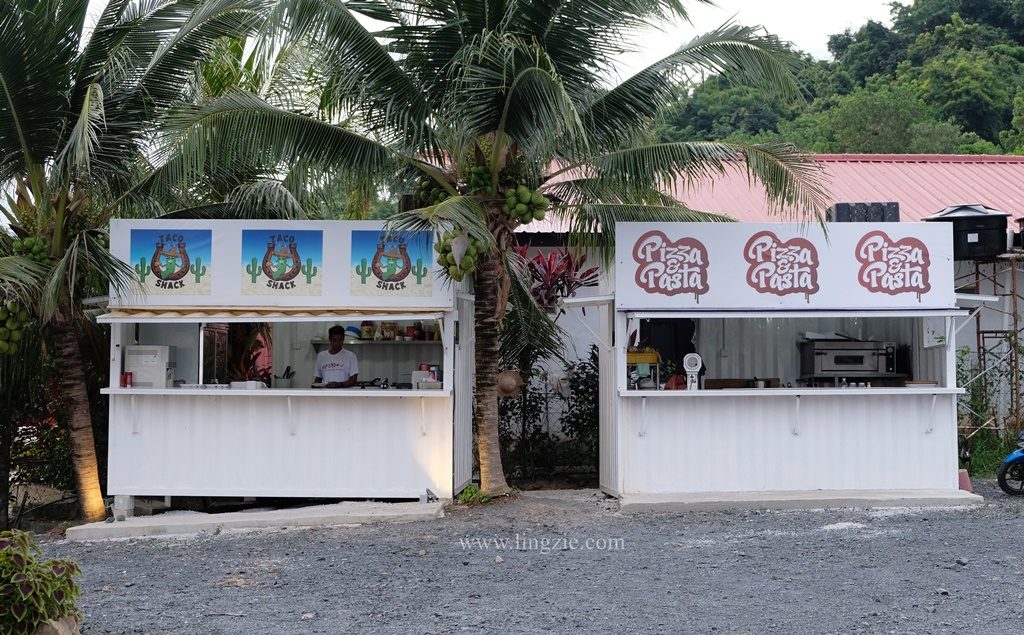 Pizza & Pasta Stall + Taco Stall
The setting at the dining area is casual and relaxed. Orders are to be placed at a the order counter (a bright yellow container which you cant miss). Drinks are available from the drinks vending machine (canned drinks + mineral water). After that sit back on the repurposed oil-drum chairs, enjoy the view/sunset and food will be served very soon!
We tried a variety of foods from all 3 stalls – burgers, pizzas, pastas and tacos.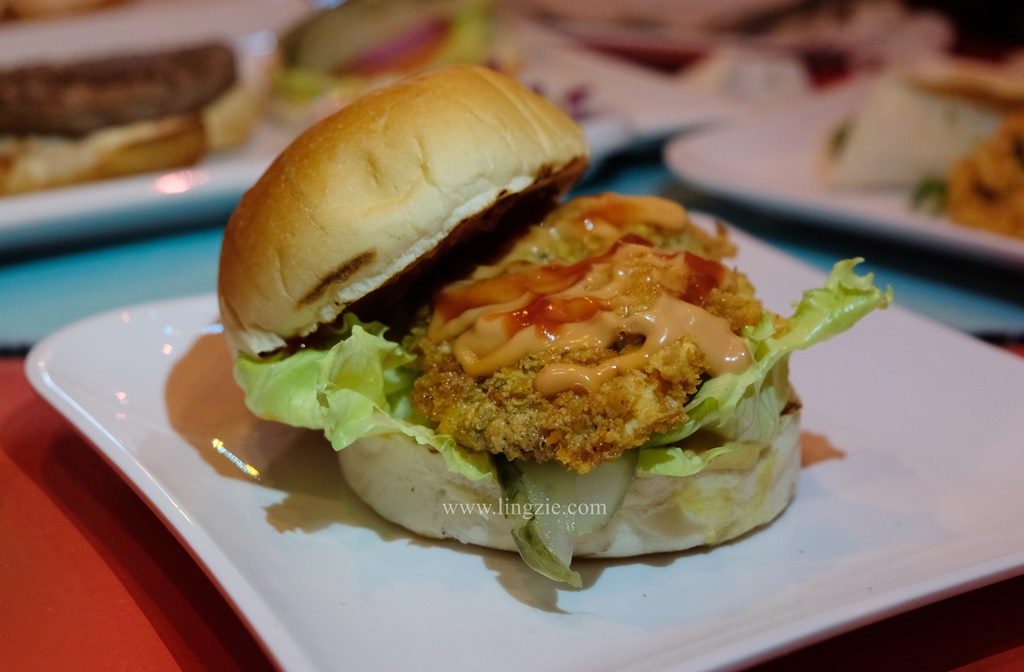 Schnitze Burger (No Fries) RM15
Breaded Fried Chicken Breast in a bun with Cocktail Sauce
A good option for those who don't take beef.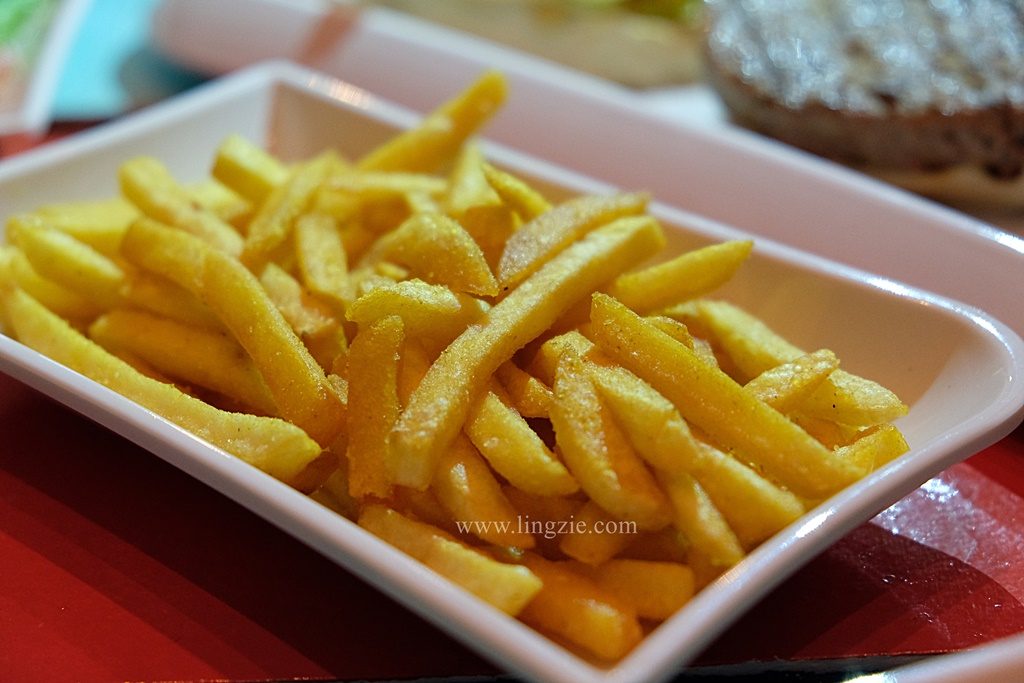 Curry Fries RM4
The Curry fries were my personal favourite! Fear not, the curry fries are not spicy, but instead have a delicate fragrance of spice that makes for unstoppable snacking. I honestly nearly finished the whole plate of fries on my own!
The Paprika fries were good too, but I just preferred the Curry version.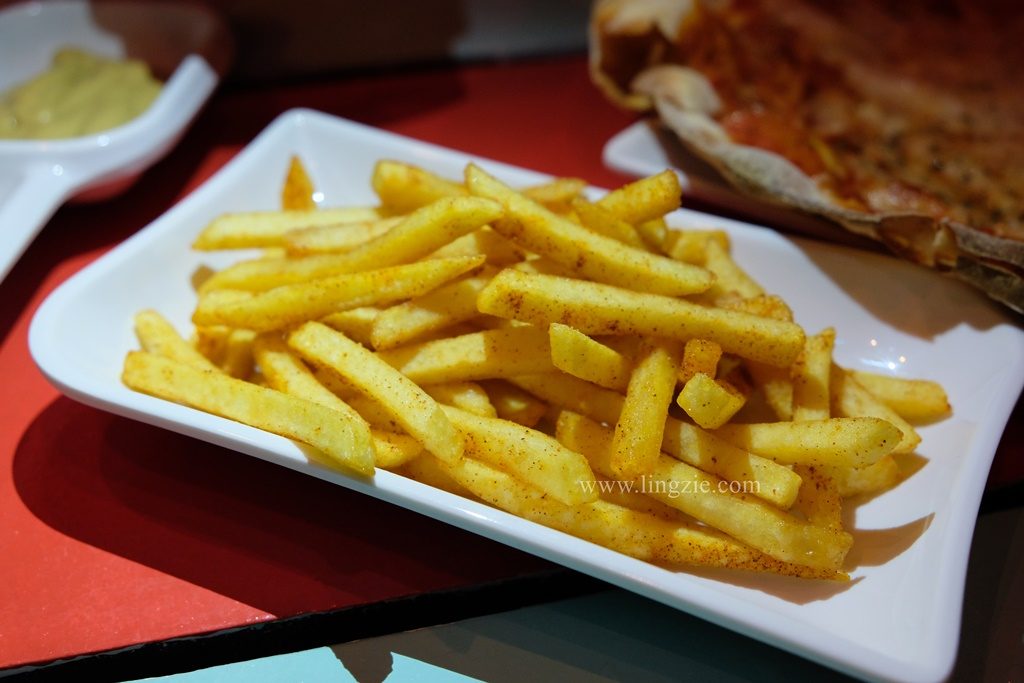 Paprika Fries RM4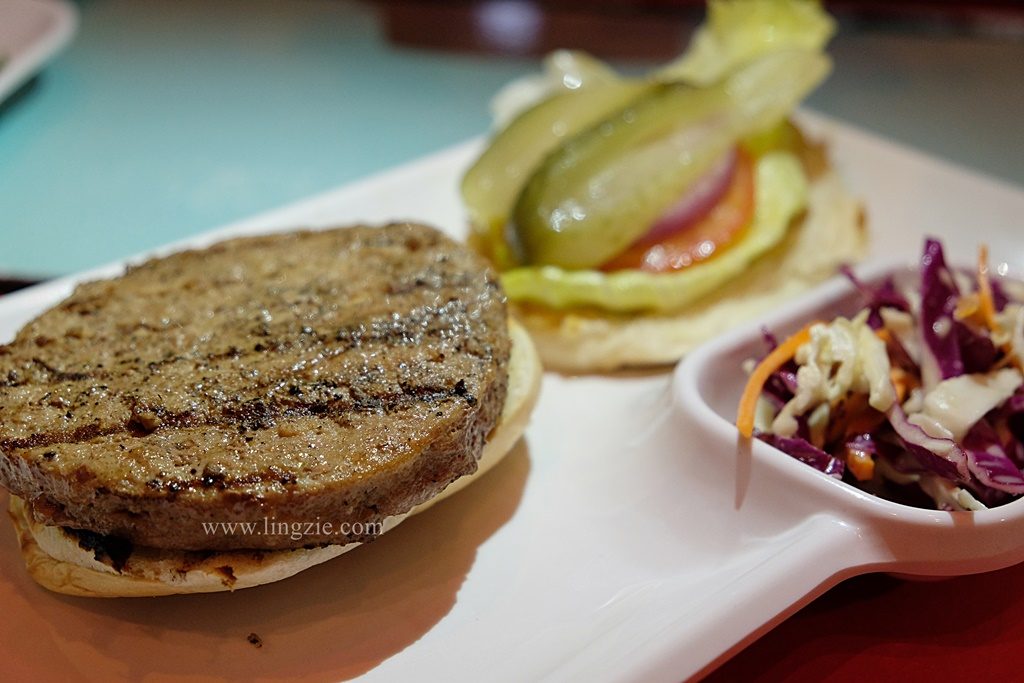 Australian 100% Beef Burger (No Fries) RM15
Beef patty Charbroiled, Tomato, Onion, Lettuce, Coleslaw
I thoroughly enjoyed the Beef Burger as the patty was juicy and hearty.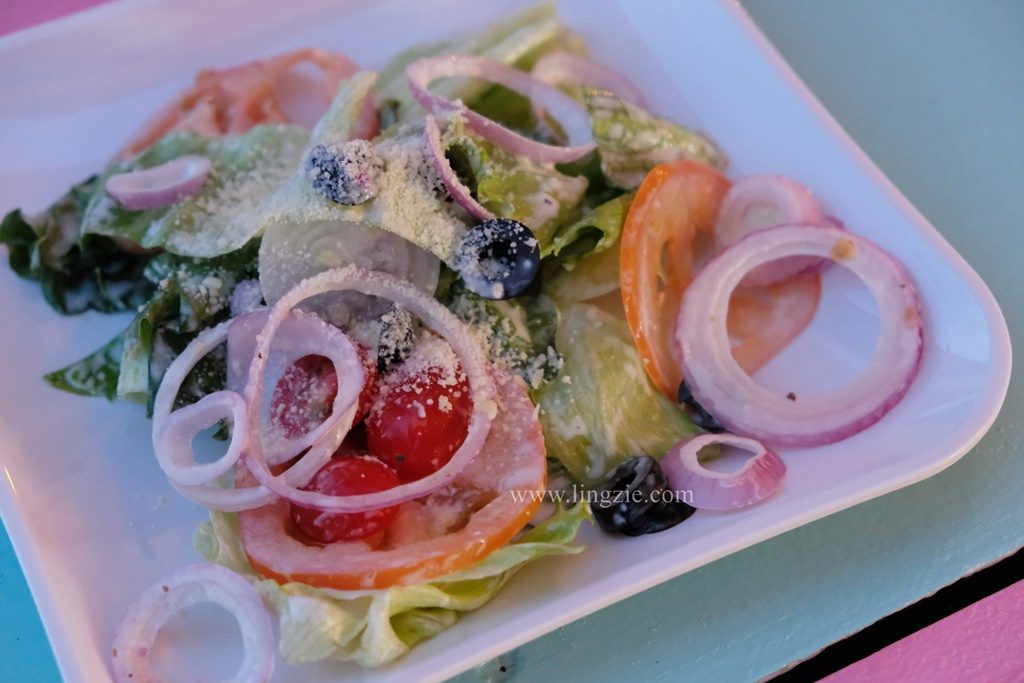 Mixed Salad RM10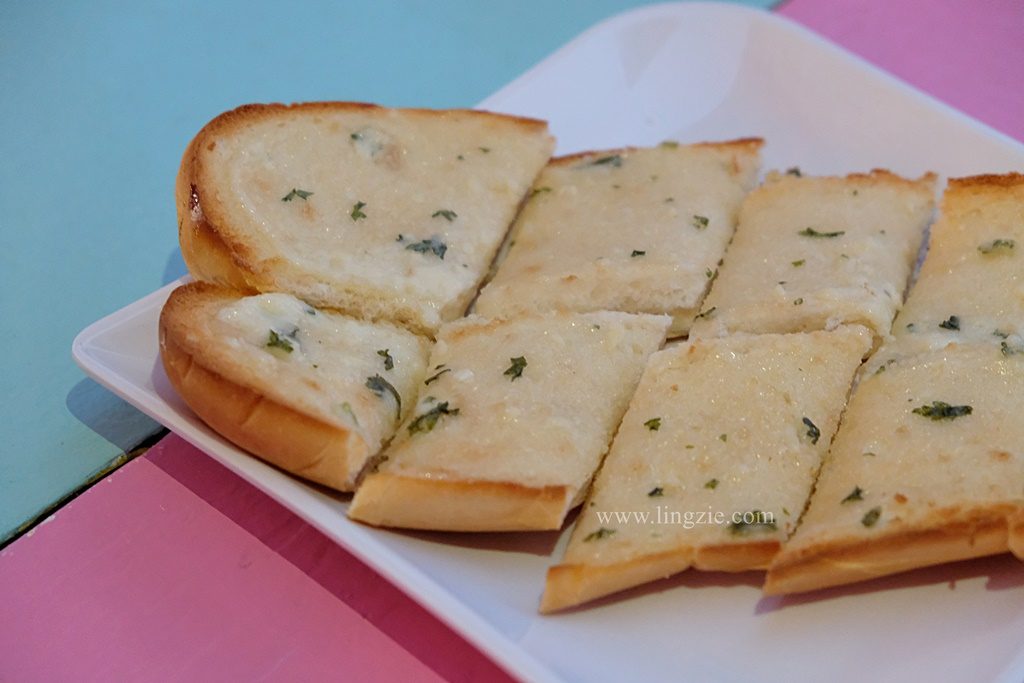 Garlic Bread RM5
Garlic bread was yum~! Not too strong on the garlic flavour, but bread was good and toasted just right.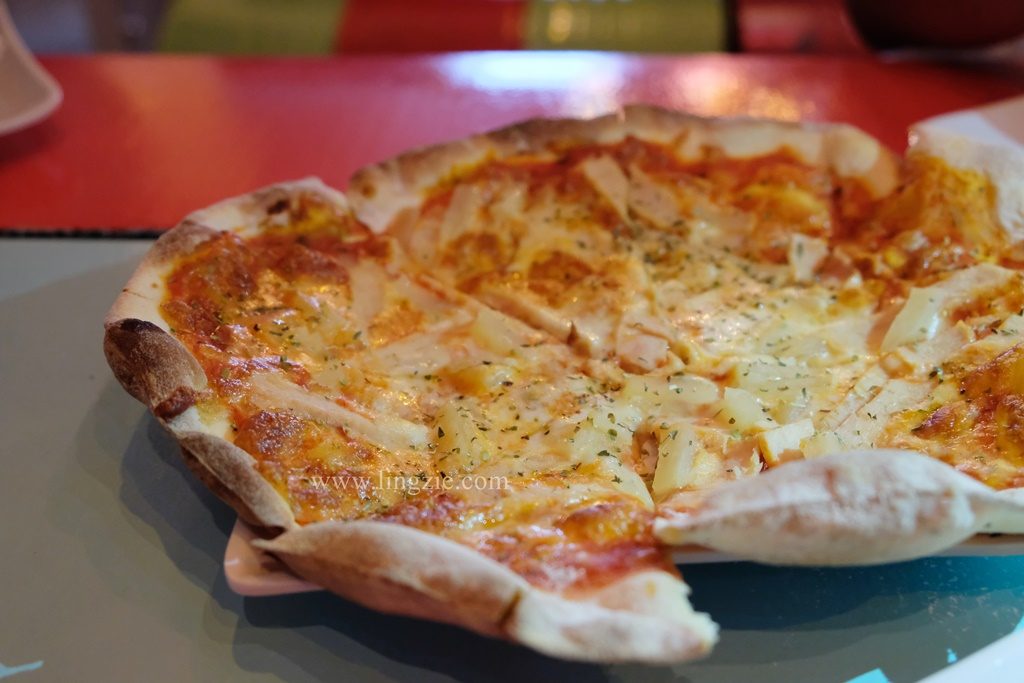 Pizza Hawaii RM19
Next up were the pizzas, I enjoyed both but leaned towards the Margherita pizza. Sometimes, simple done well equals to great! Upsidow's Margherita pizza just hits the spot.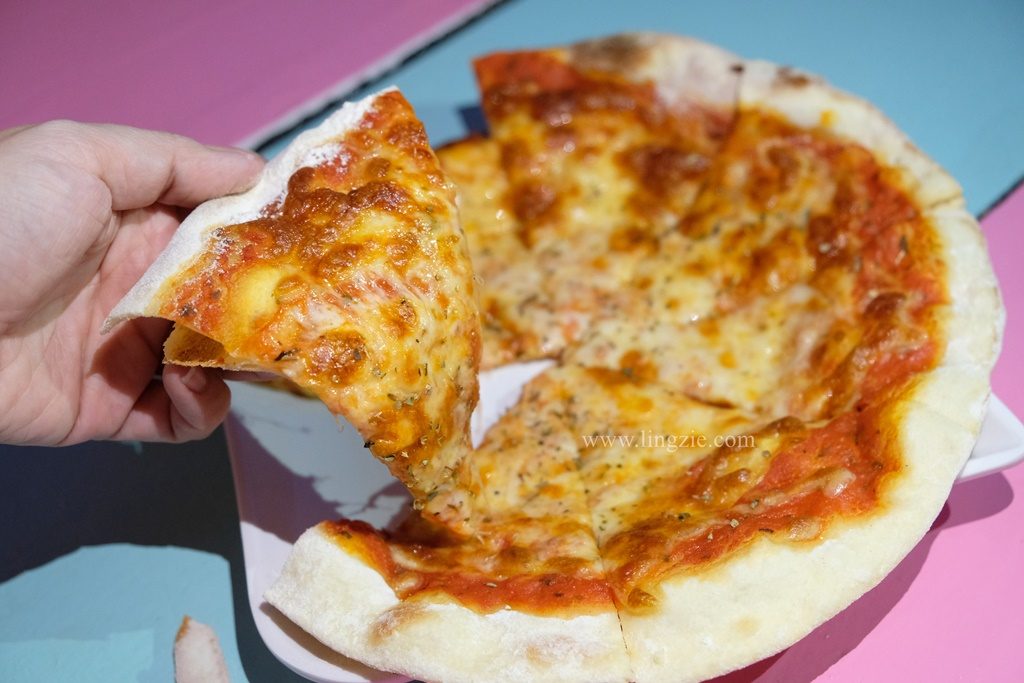 Pizza Margherita RM15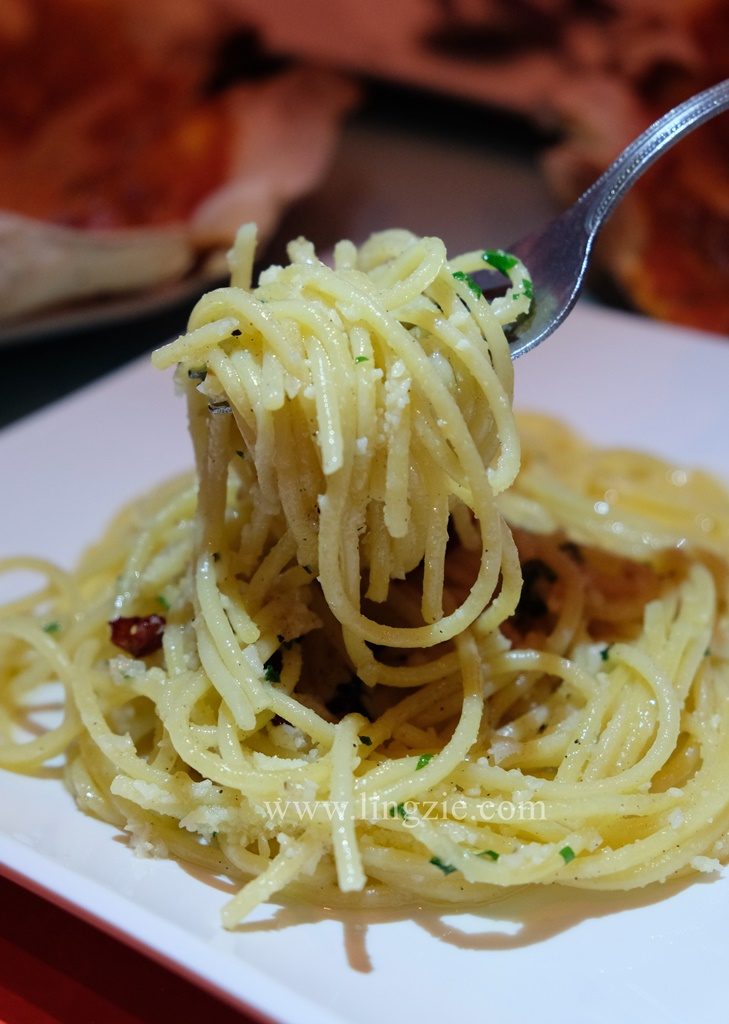 Aglio e Olio RM12
We got to try 3 different types of  pastas – Aglio e Olio, Bolognese and Carbonara Chicken Ham. Out of the 3, the favourite of the night was the Aglio e Olio. The flavours were spot on with a hint of spiciness, combined with al dente pasta. A simple dish again, but done so well!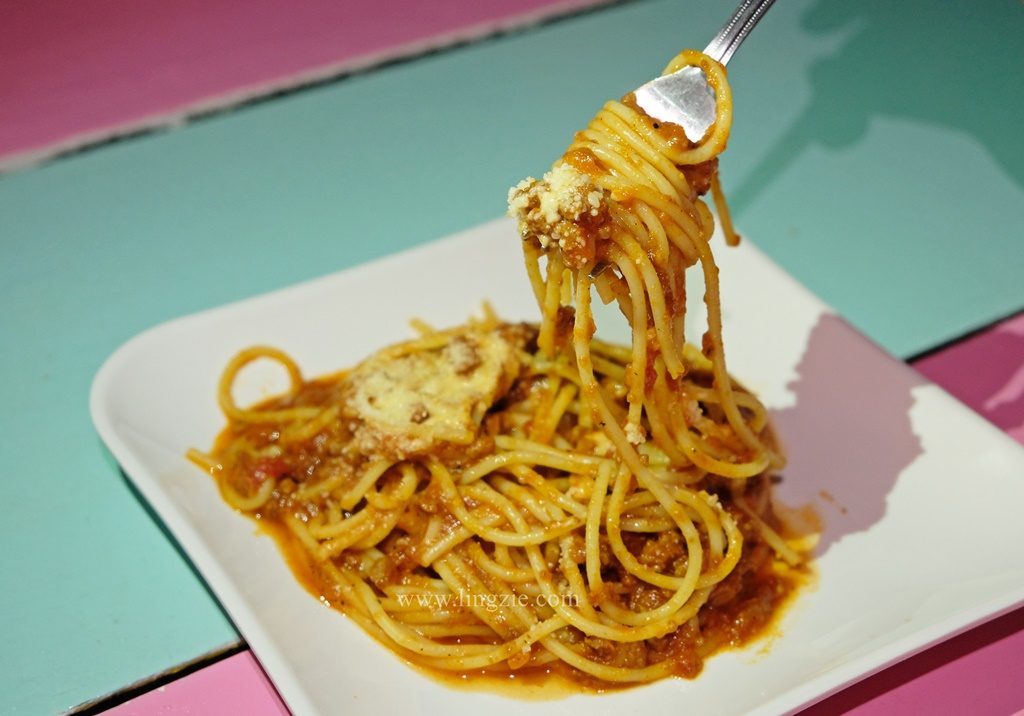 Bolognese Pasta RM15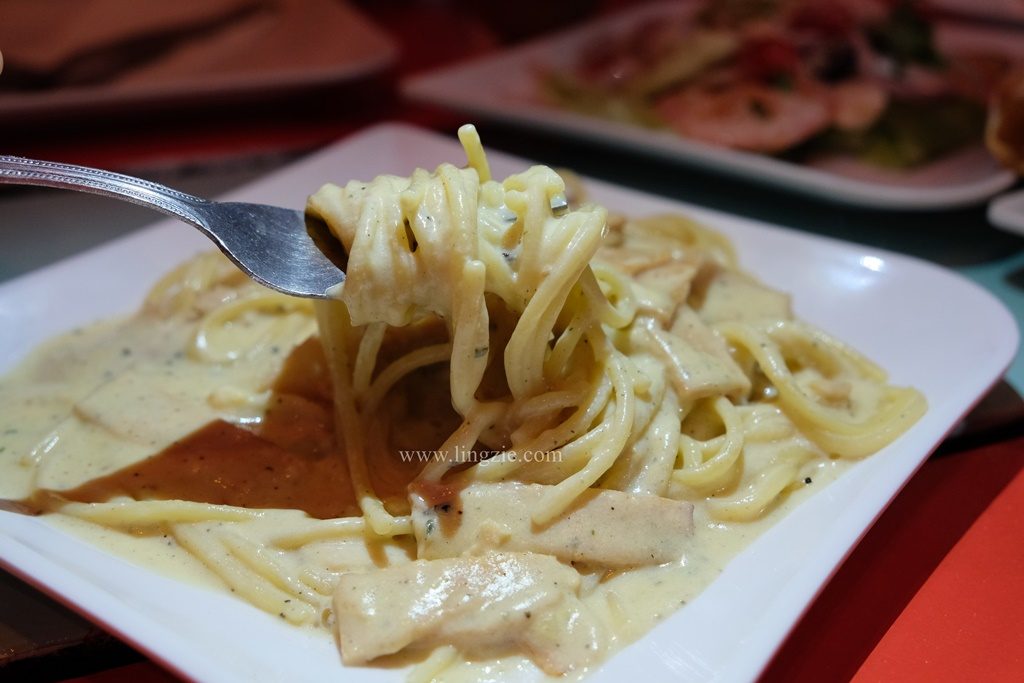 Carbonara Chicken Ham RM15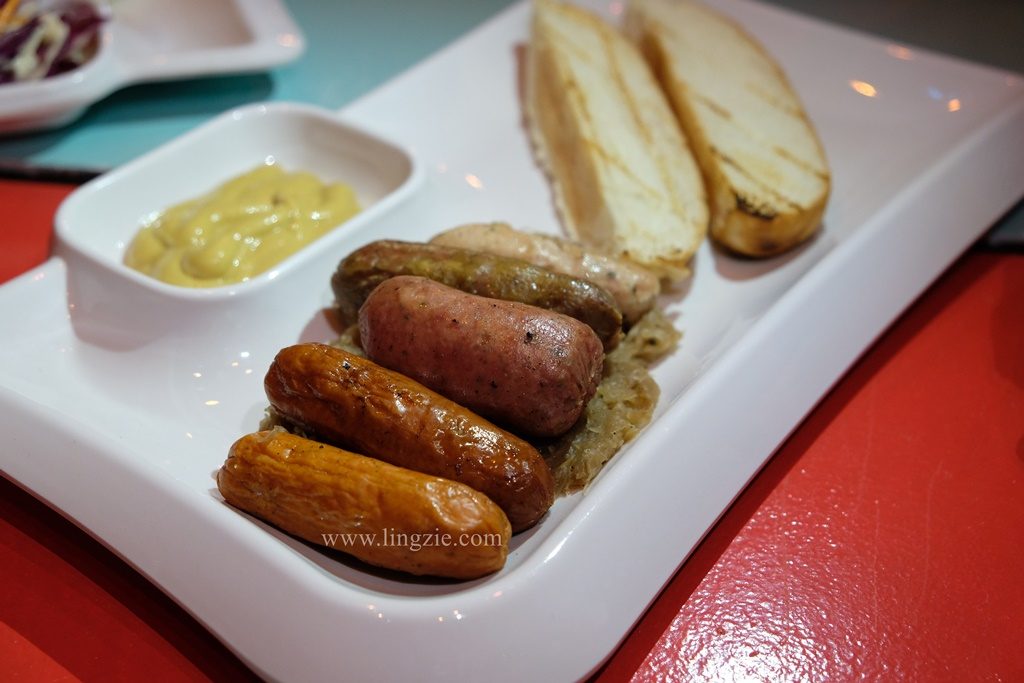 Mixed Sausages & Sauerkraut RM18
Beef, Chicken & Lamb Sausages
We also tried the mixed sausages platter which was pretty good. The platter comes with some slightly chargrilled bread on the side which was really good. And I always appreciate good home made bread! 🙂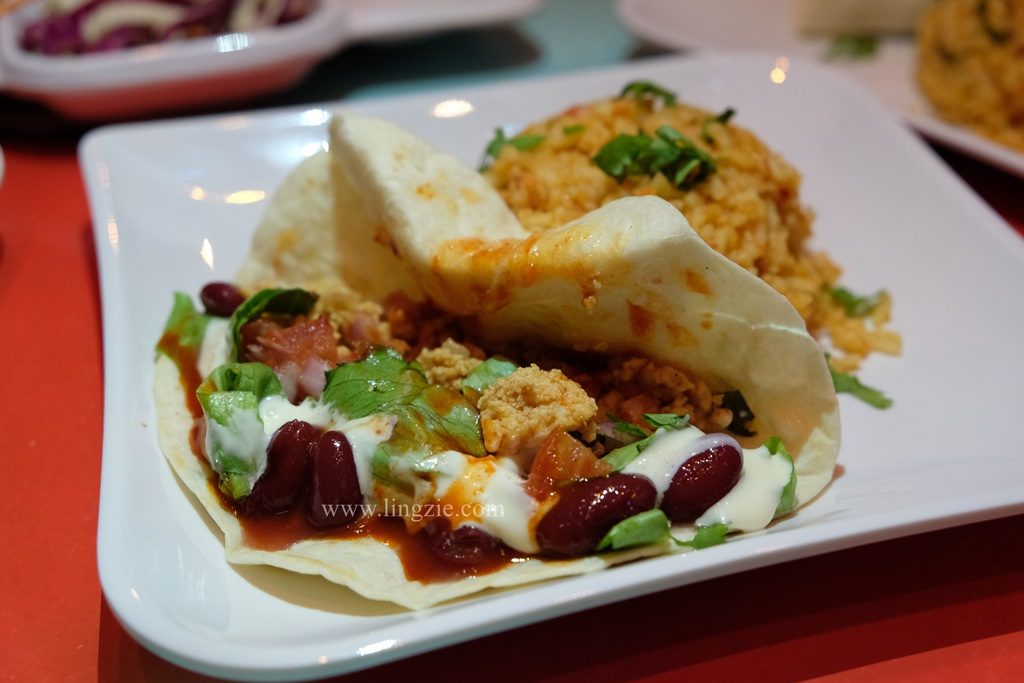 Chicken Taco RM10
(Beef Taco also available RM10)
Next up, we had tacos (Chicken & Beef versions). The taco set comes served with Mexican style rice which has a lovely tomato flavour.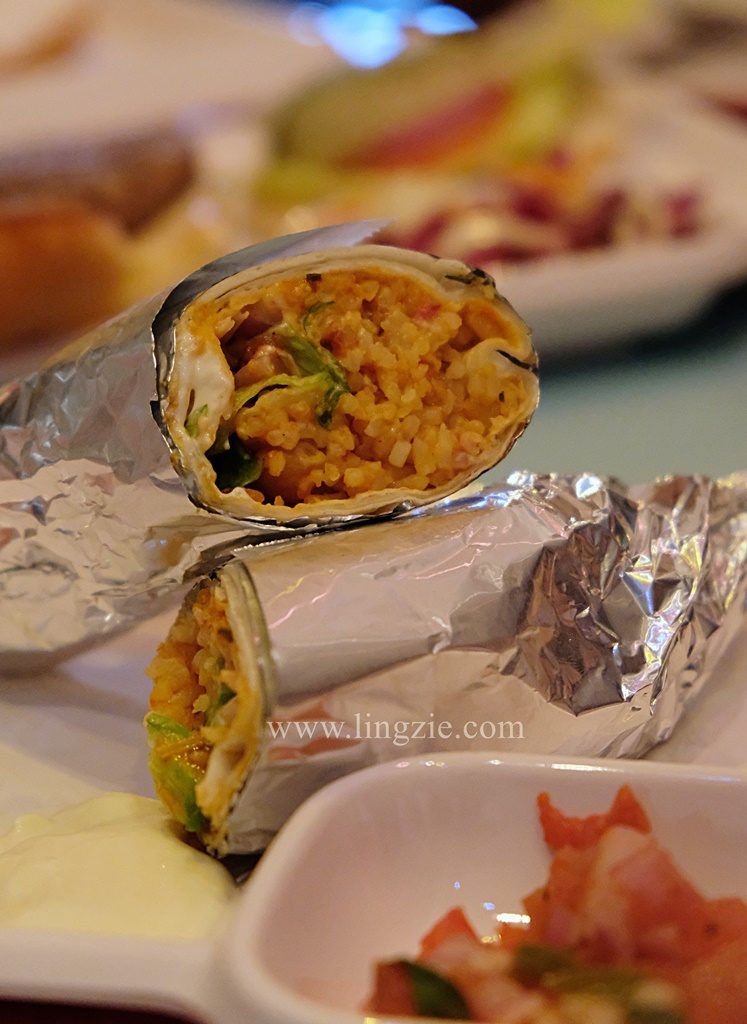 Burrito Chicken RM15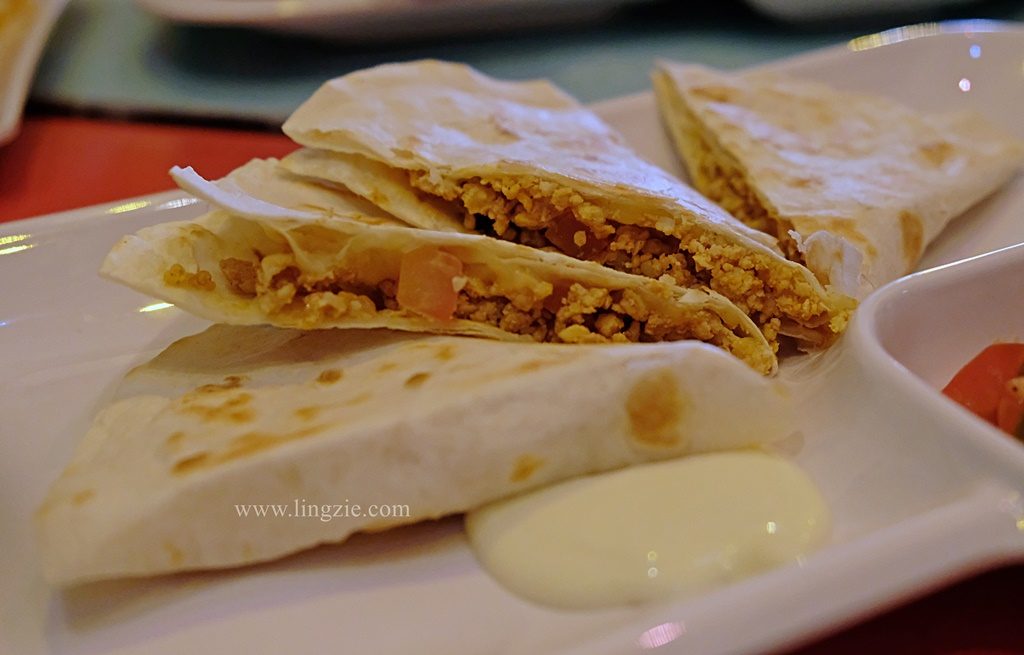 Chicken Quesadilla RM18
Meanwhile the chicken quesadilla makes for a delicious, easy to eat meal. I love the slightly toasted tortilla wraps encasing the ground chicken meat, tomatoes, veggies and cheese.
So if you're in Langkawi and wondering what to do, be sure to check out Upsidow for a good time and good food! (Don't forget the sunset view too!) 🙂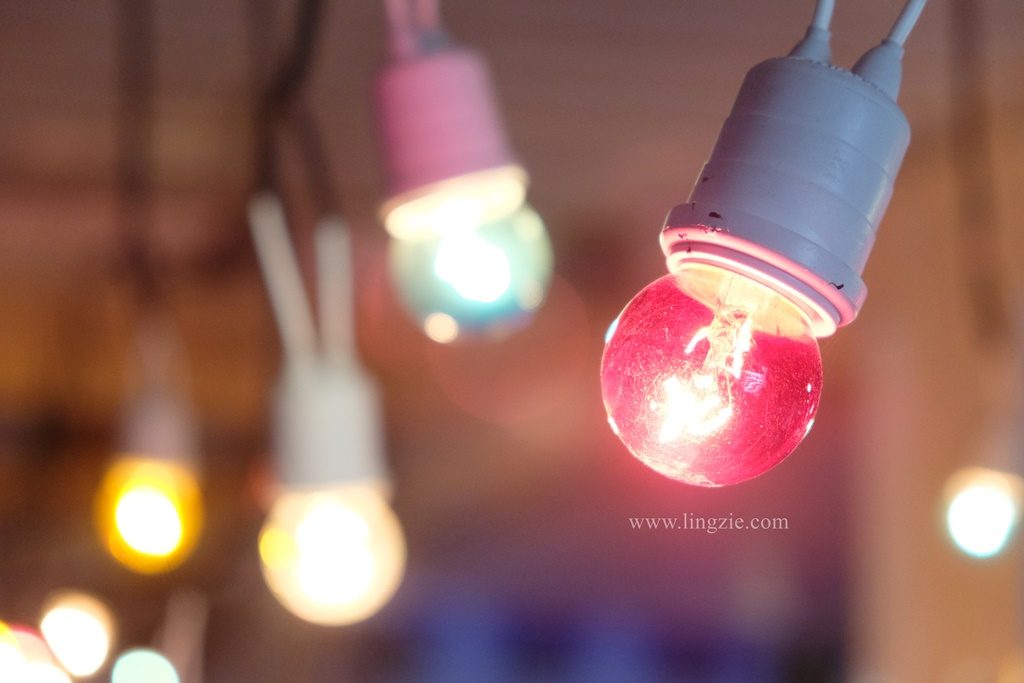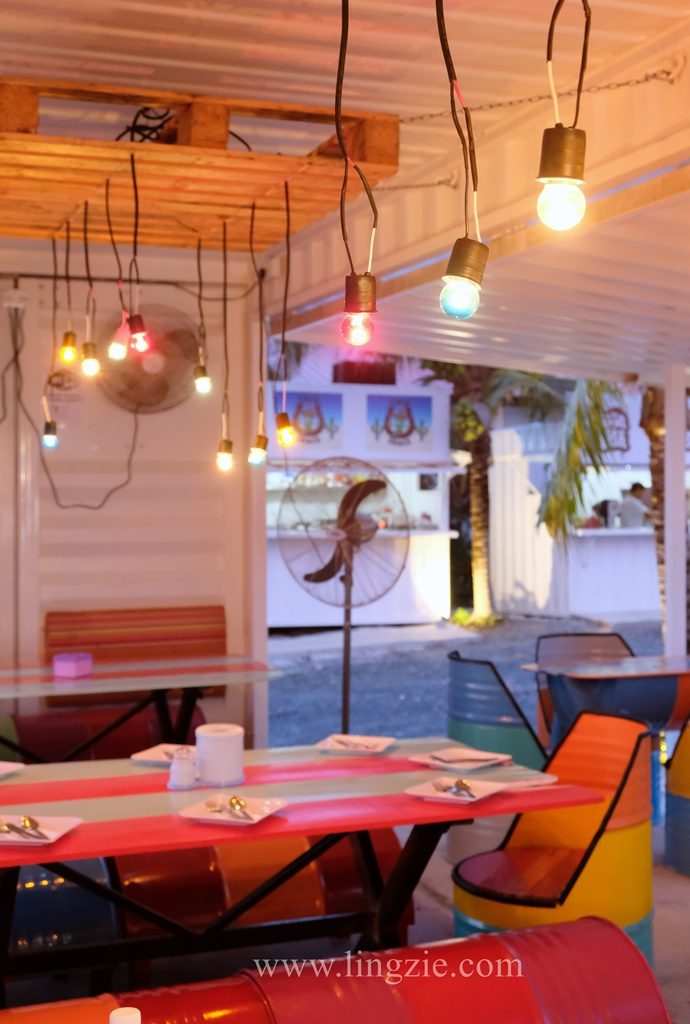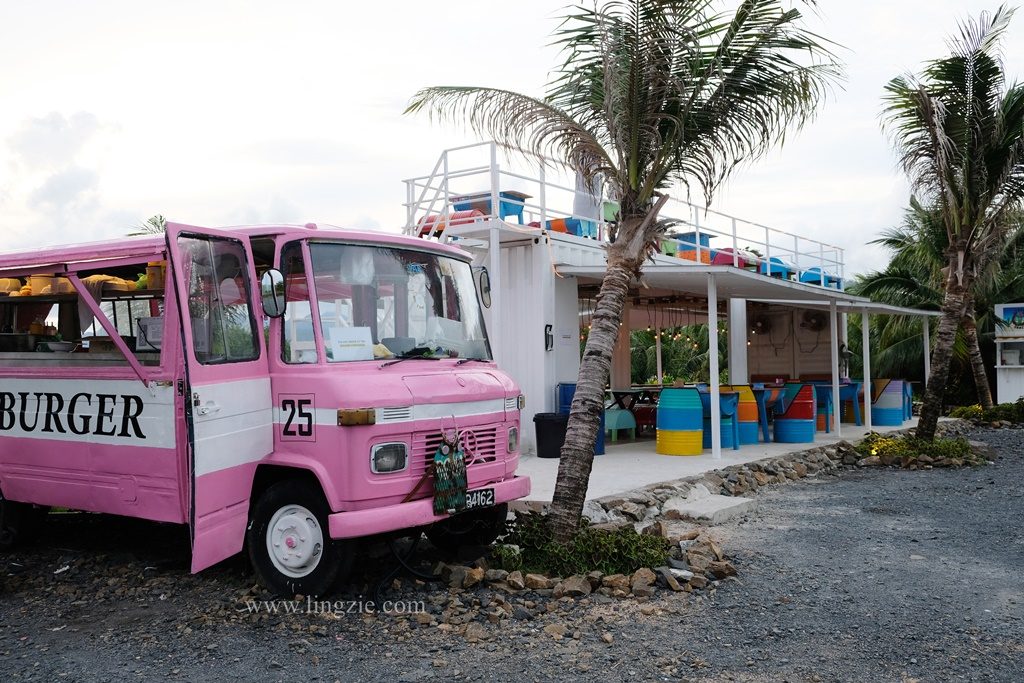 *Many thanks to Upsidow for hosting us
Upsidow 
Jalan Padang Matsirat
07000 Langkawi, Kedah
Operation Hours: 11am-9pm DAILY
TEL: 012-3294094
Website: www.upsidow.com