I'm still dreaming about tiramisu… Therefore…ta dah…..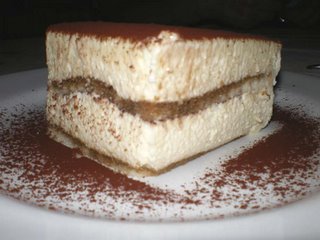 The best-est tiramisu in Penang!! Definitely beats all the other tiramisus I've tried in Penang so far…
This bestest Tiramisu (freshly made every day) can be found at Bella Italia Italian Restaurant, Belissa Row, Pulau Tikus Penang. In fact this is one of the best Italian restaurants in Penang… my family and I just love this place, and we go there whenever we celebrate someone's birthday or when we have guests over etc…its just our 'special treat' place! Will definitely do a more in depth review of the place soon…but for now…let's just drool over Tiramisu………!