Spotted LAKSAnia along Burmah Road when it first opened, but had my doubts. I thought it would be just another one of those Laksa Shack copy cats… So I never thought much of it, until I read a glowing review about it in The Star.
My interests piqued, I insisted we drop by for lunch during one of the weekdays. From the review, I already knew that LAKSAnia has a very small, limited menu. And the review sang praises about their laksa and nasi lemak (something about it being pure gastronomical porn…) Wah, say until like that, means it's a definite must try right?
So, even without scrutinizing the menu, I knew I had to order that supposed gastronomical porn nasi lemak and the laska. My brother ordered an extra Fried Vermicelli.
The place was quite packed, popular with the working crowd. But service was really fast and our food arrived in less than 10minutes! First came the nasi lemak. And I dug in with much anticipation……..
First, I tried the rice (which was supposedly infused with coconut milk)…. and… the rice itself wasn't that great. Not very fragrant in my opinion. I have definitely tasted 'richer' nasi lemak rice. But I found the accompaniments tasty. I absolutely loved the curry sotong (squid) which was very very tasty! Definitely my favourite and I was contemplating ordering an extra portion of sotong! The fried fish was a bit sweet, but I found it pleasant. And thankfully the ikan bilis was crunchy. I absolutely abhor cold, hard ikan bilis! So…overall a pretty good plate of nasi lemak…if only they could make the rice more 'lemak'…then it would be perfect!
Next up was the laksa. I also had great expectations for this, because afterall this is supposed to be the signature dish.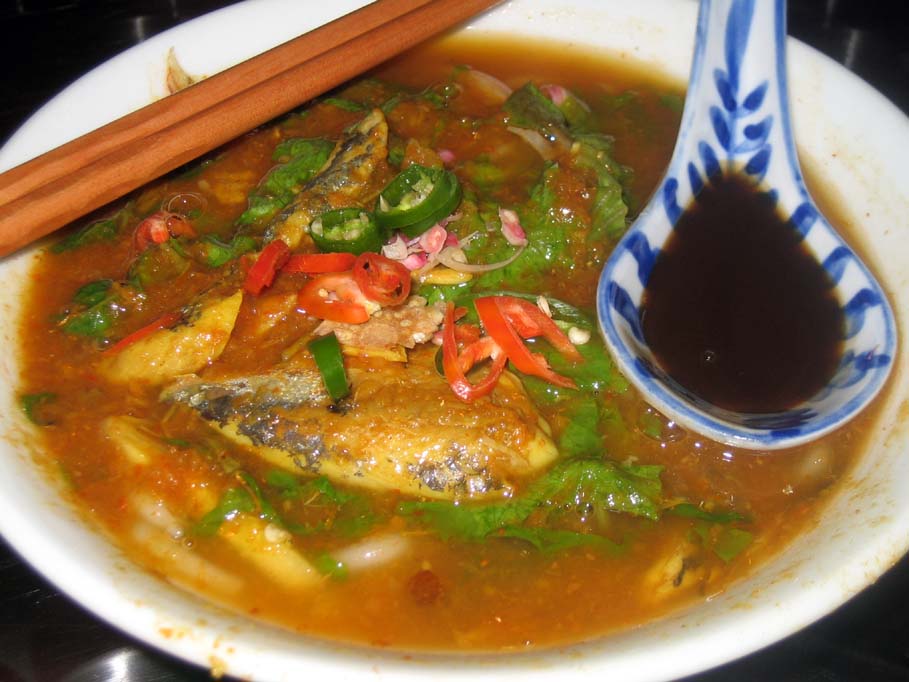 The laksa look promising…see those big big pieces of fish? Upon tasting it, I would say that the laksa here is definitely above average. Not the best I've tried. But still good and I liked that they were generous with the fish.
Moving on to the fried vermicelli…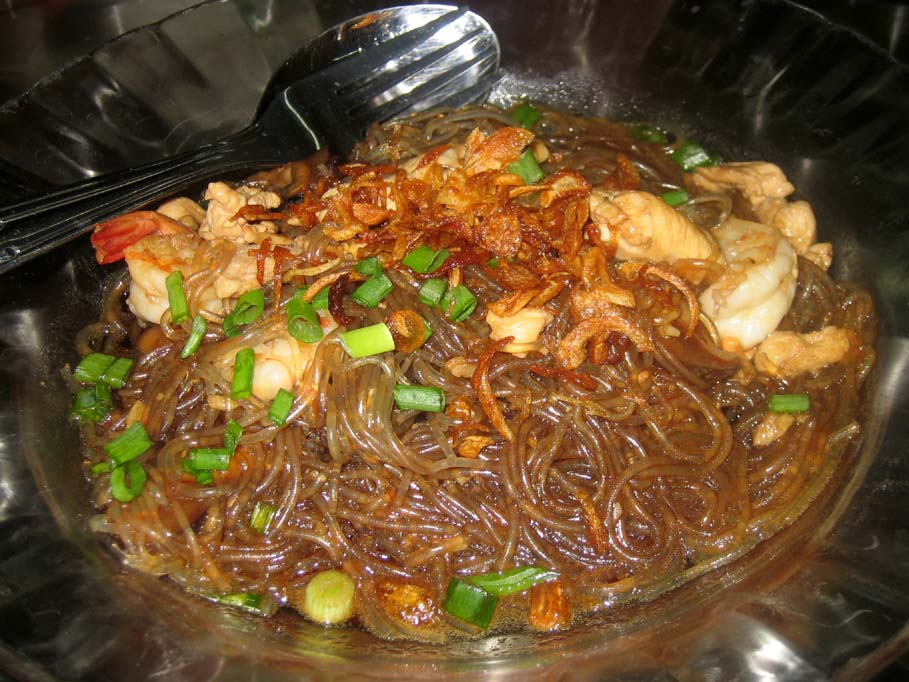 It was fried a little wet but it was definitely very good, in my opinion. Just salty enough and not too oily. Simple and nice! I can see myself coming back here for lunch again sometime soon. They also have a selection of snacks like 'lor bak' (fried meat rolls) and spring rolls.
Laksania is opened from 11am-5pm (unfortunately not opened for dinner) and is located at Burmah Road at the shop houses next to Penang Plaza/Giant. With its bright yellow and orange sign, you shouldn't miss it!