My recent trip to KL turned out to be a 'visiting-friend's-shops/restaurant/cafe' trip. Somehow, a friend or a friend of a friend etc.. are all entrepreneurs now, which is great!
One such friend of a friend had recently started a cafe business at Phileo Damansara 1 called Buck Cafe. And so we dropped by one evening for dinner.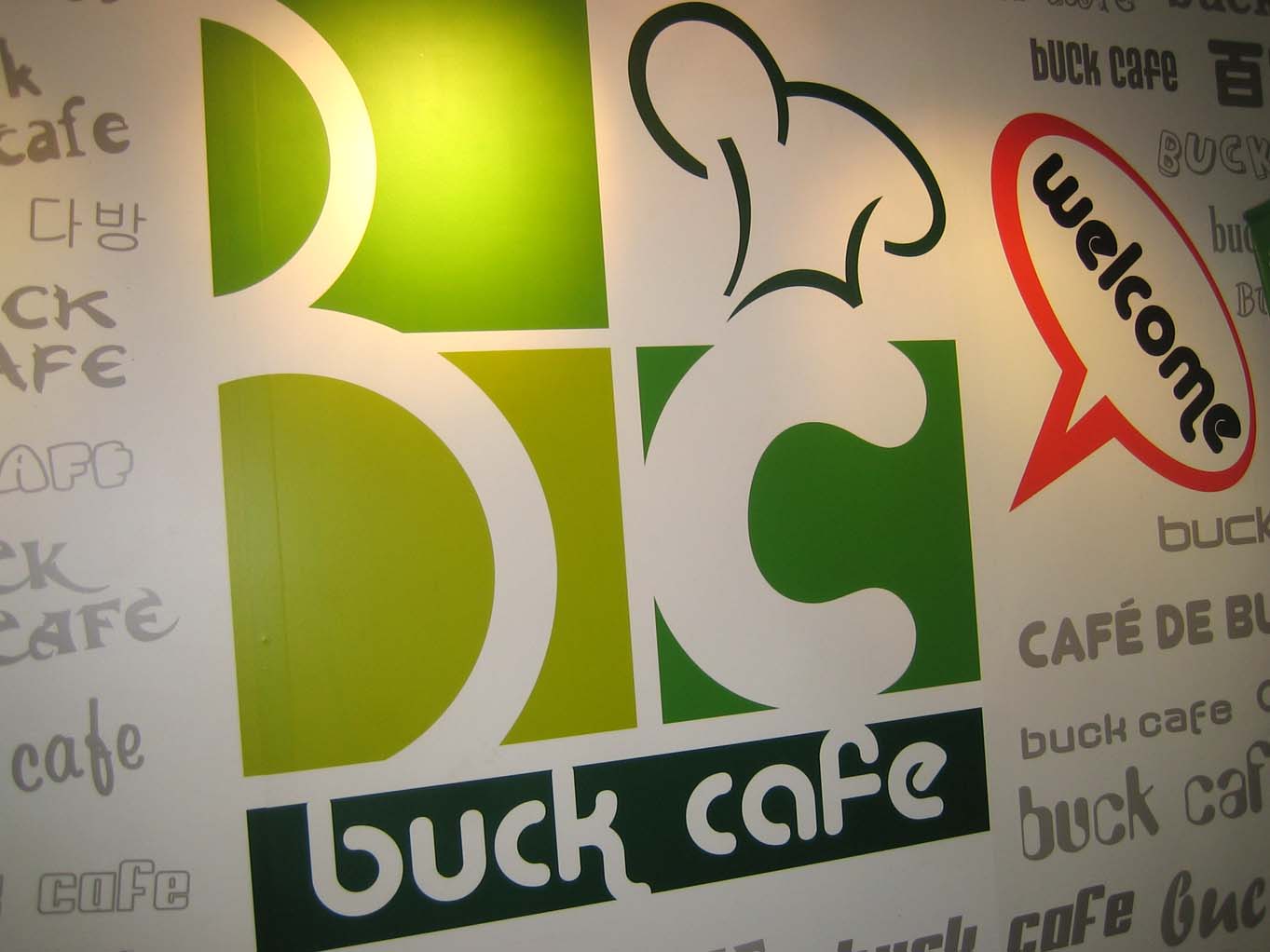 I must say knowing the 'tau ke' is great cos most times you feel instantly at home and you know you'll be served only the best stuff! 🙂 We didn't waste much time looking through the menu (in fact I didn't even see it) as he rattled off his recommendations and we each decided what we wanted.
Buck Cafe serves simple, fast food (mainly because it caters to the busy lunch crowd). Though I hear there are plans to expand the menu to something more elaborate for dinner.
I ordered the Macau Style Chicken Cutlet Rice (RM7.90).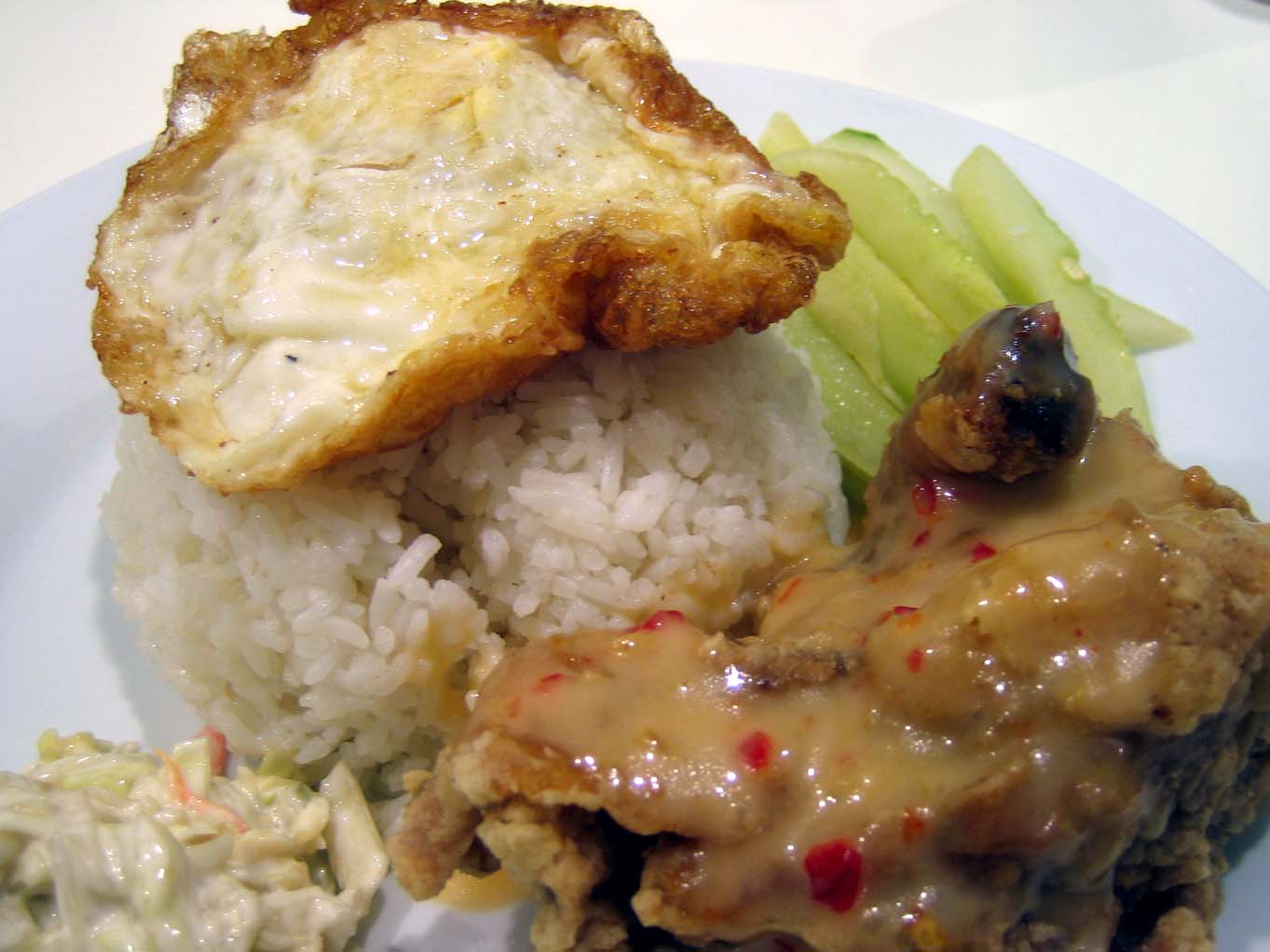 One bite and I loved it. The creamy sauce that came with it was really tasty, my only complaint being that there wasn't enough of it!
My friends also had the Fried Glass Noodle (RM6), Signature Fried Mee (RM6) and Water Prawn Crispy Noodle (RM12.90).
The Fried Glass Noodle was not bad, plus the portion was big!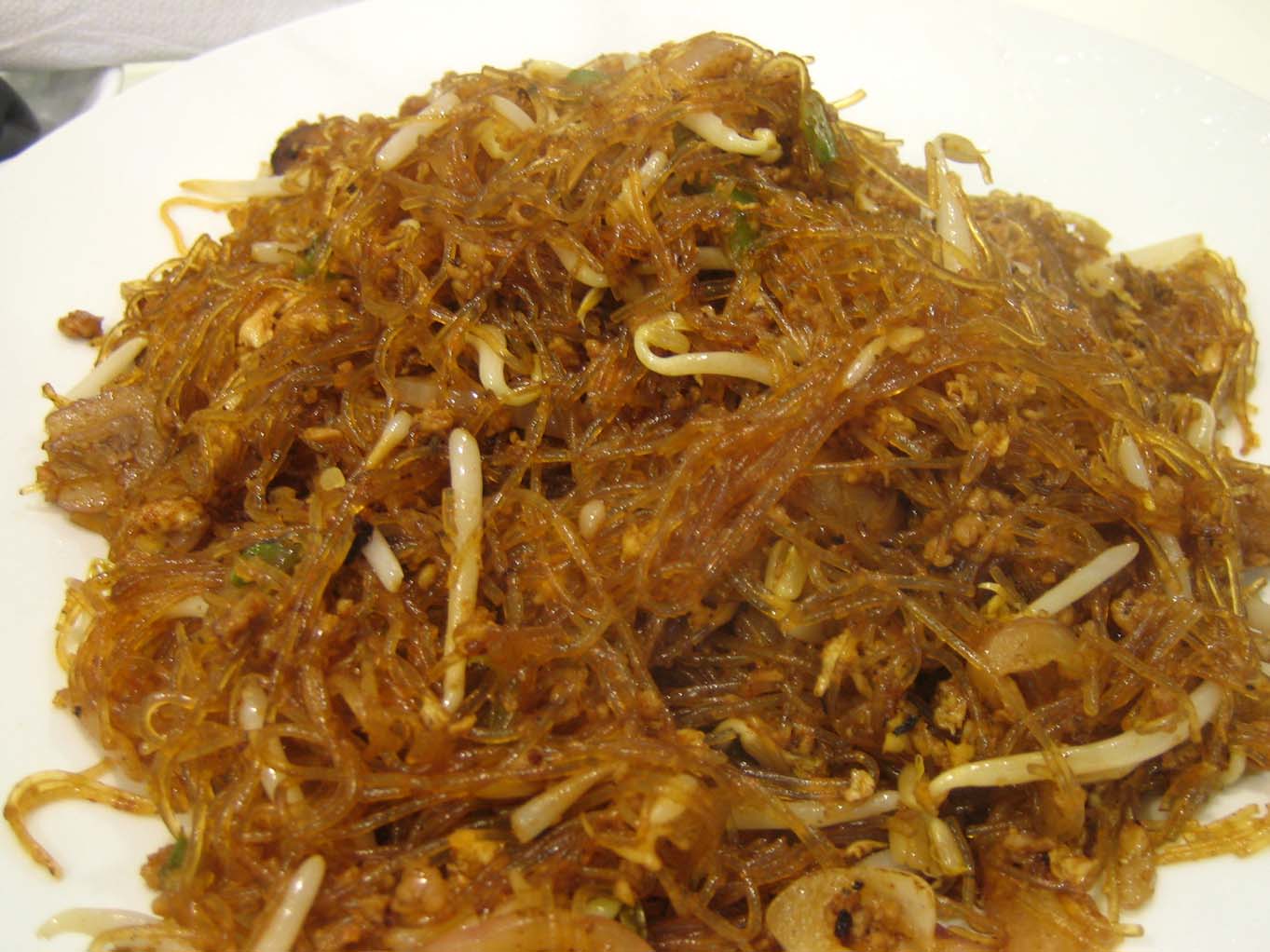 I sampled a bit of the Signature Fried Noodle and found it a tad bit too salty for my liking but it was still delicious. I liked the type of thin noodle served (not the yellow mee type).
Meanwhile, the Water Prawn Crispy Noodle looked very inviting. The friend who tried it gave it a thumb's up.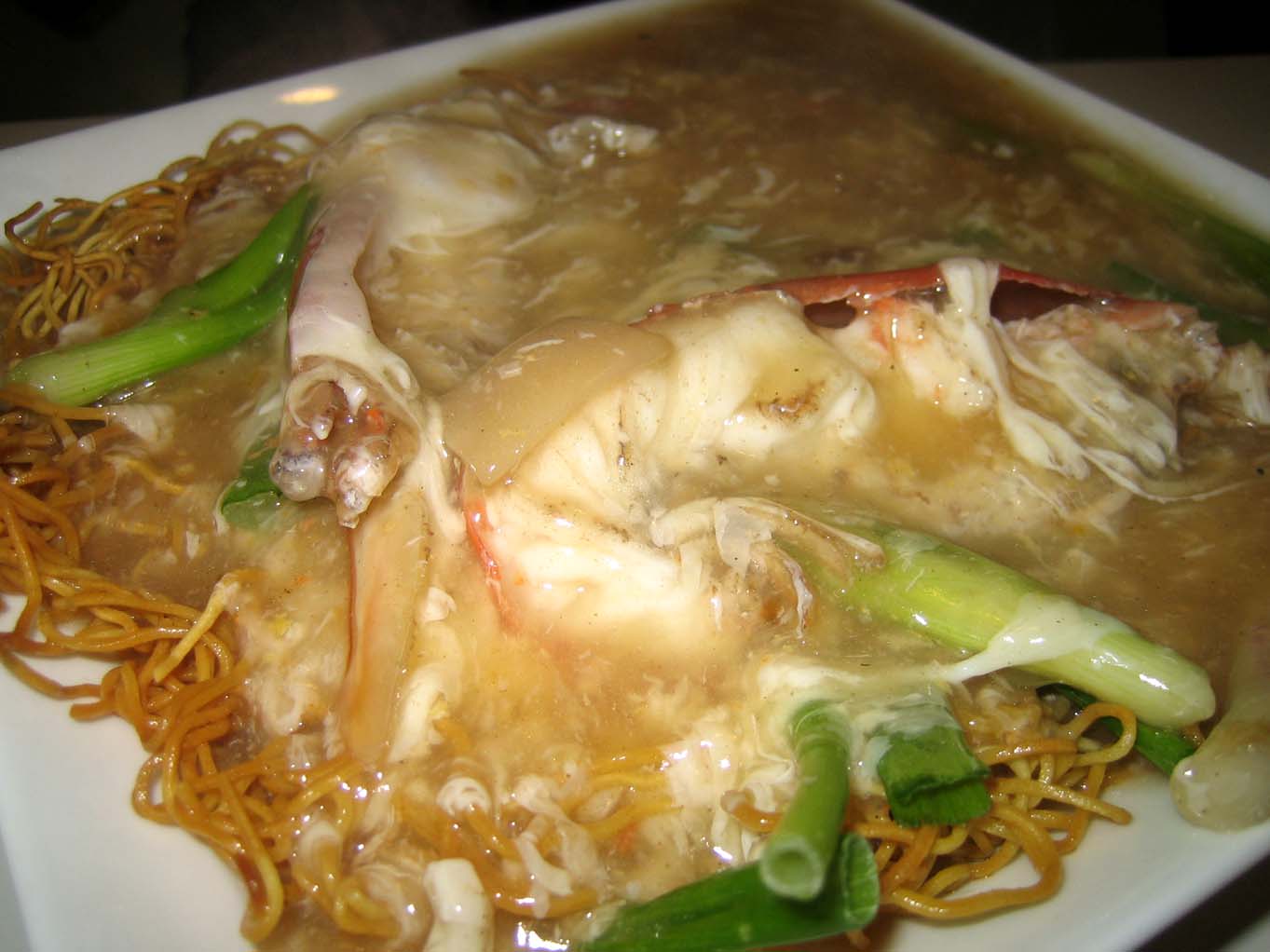 We also ordered the Golden Fried Tofu (Rm7) and Deep Fried Crispy Squid (RM10) (yes, very oily unhealthy stuff…but what the heck)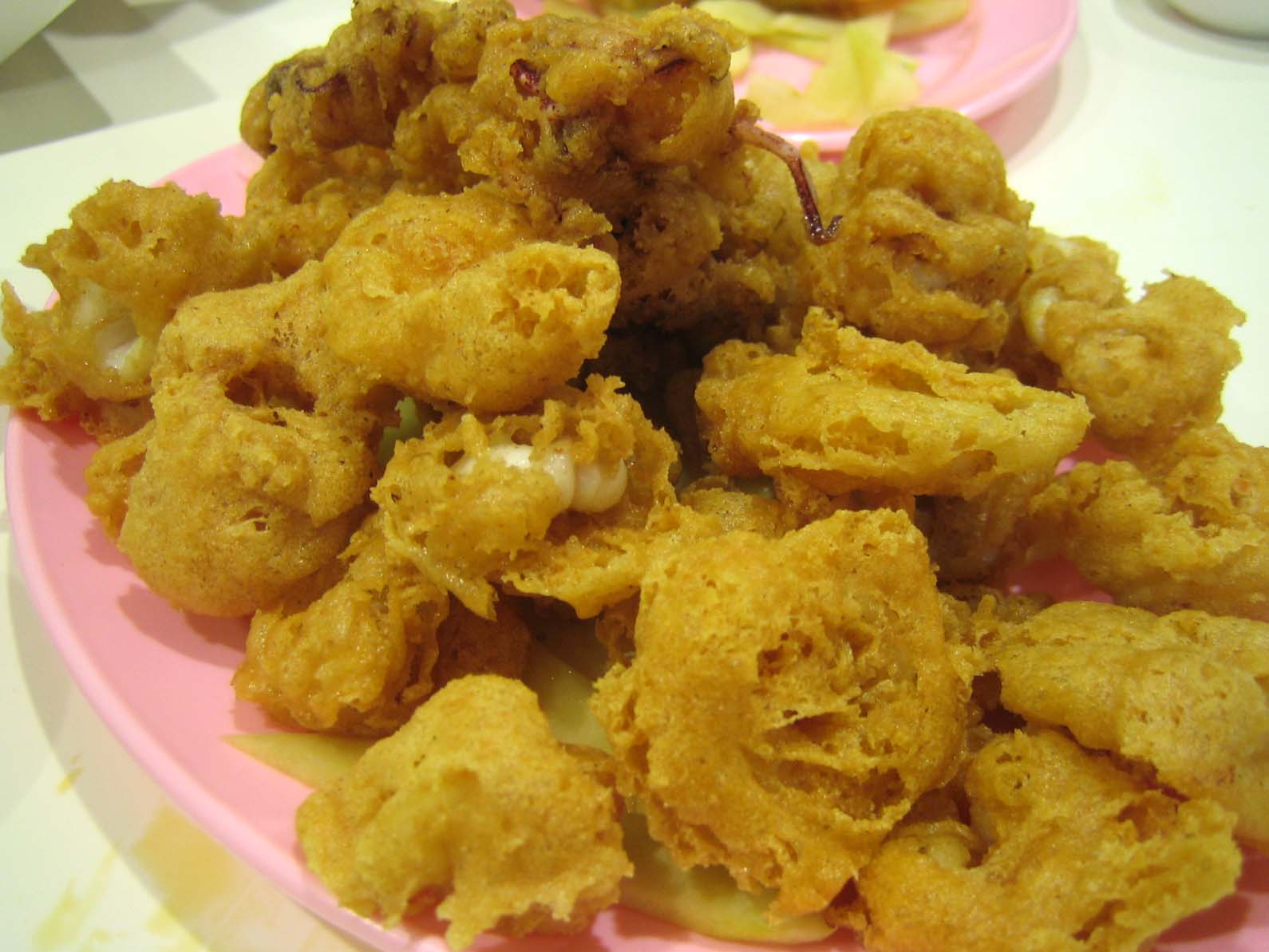 The Deep Fried Crispy Squids are a MUST TRY! I totally loved it (my fav dish out of the whole dinner). Very often the squids cooked in this manner are hard and rubbery and sometimes some places coat them with too much flour. But here… the crispy squids are…can i say melt in your mouth? The squid is soft, and the texture of the flour used is lighter so it just melts in your mouth (now I'm not even going to think about how much oil is used to fry them…!) But seriously, really good crispy squids which comes paired with yummy chilli dipping sauce.
All in all, a good place to eat, with tasty food at very reasonable prices. Buck Cafe is located at Unit 101 Block D, Phileo Damansara 1, No 9 Jalan 16/11, Off Jln Damansara, 46350 Petaling Jaya, Selangor.