Early this year, a friend of mine announced to us that her brother will be opening a bakery and we were all excited and happy for her. I had been wanting to go visit the bakery and finally got a chance recently. Currently, the bakery has grown to offer simple meals including drinks.
The Bread Basket Bakery is located in Kota Kemuning, a place I'm totally not familiar with. Its a new area that's being developed and can be easily accessed via the Kesas highway.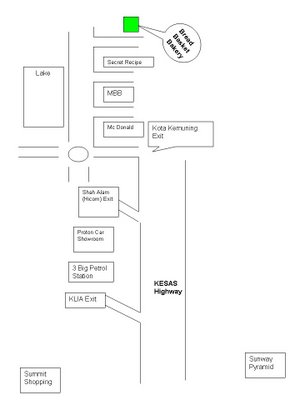 (map stolen in broad daylight from here)
I visited the bakery on a weeknight and the area was nice and quiet. I was definitely very hungry (after enduring the jam from Jln Ampang!) We spied my friend's mum digging into a bowl of steaming Claypot Chicken Rice and decided to order one. I was in the mood for something spicy so I ordered the Tom Yam Seafood Mee Hoon.
When the food arrived…I was surprised to see that the portions were so big!
The Tom Yam Seafood Mee Hoon (RM7) was definitely too much for me, but I loved it all the same. Very spicy and sour with lots of squids and even a big prawn. Meanwhile the Claypot Chicken Rice (RM5) was not too bad. My only complaint being not enough mushrooms!
My friends also ordered the Spaghetti Marinara (RM12.90) and Mee Siam (RM3.50)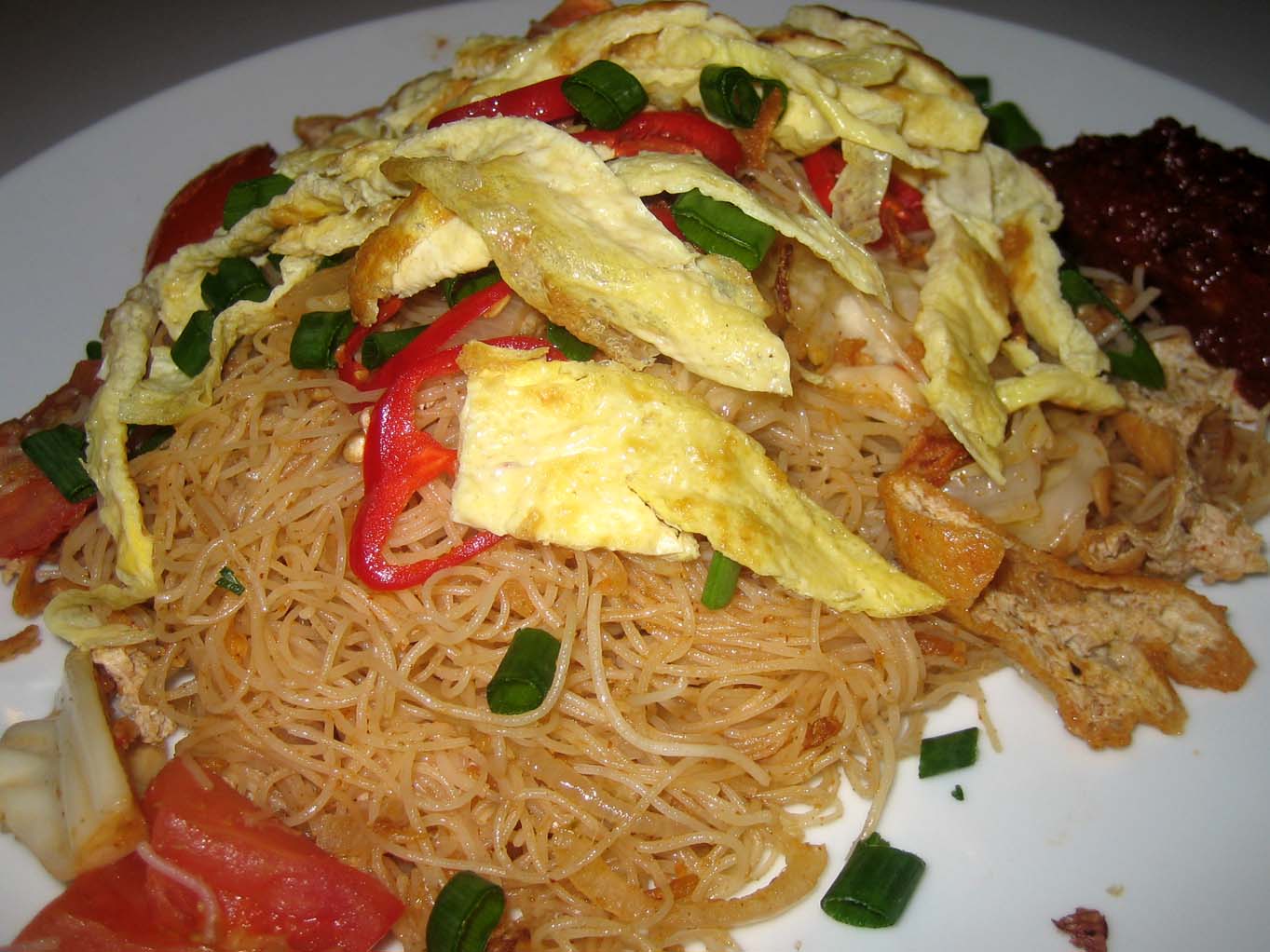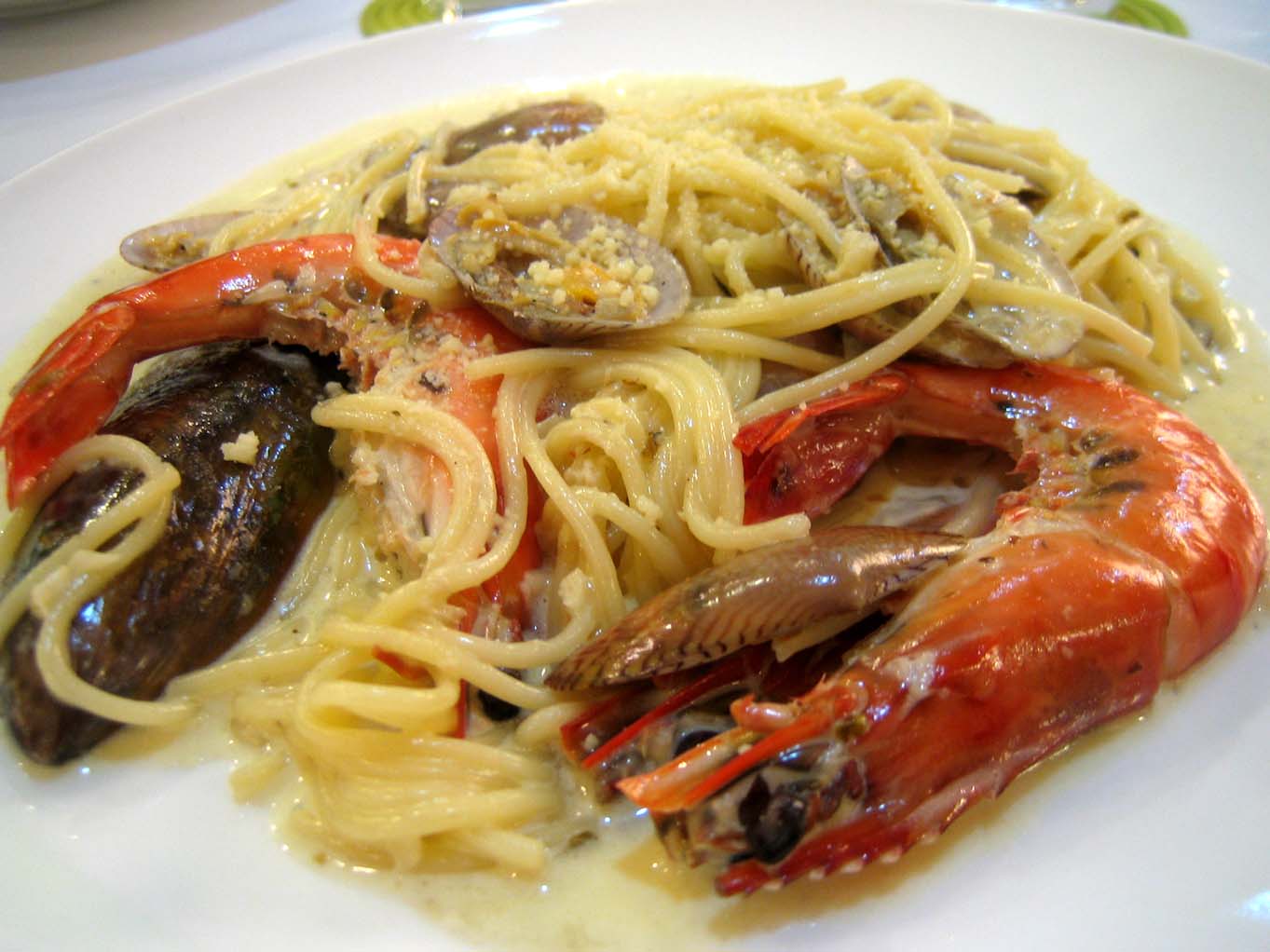 If you love cream based spaghetti, then Bread Basket Bakery's Spaghetti Marinara is a definite MUST TRY! I enjoyed this dish the best. It was creamy, it was tasty with slight hints of garlic… no wonder 2 out of my 4 friends ordered this dish!
Even though by then I was very nearly filled to the brim, I still couldn't resist picking something out from the delectable looking cakes on display…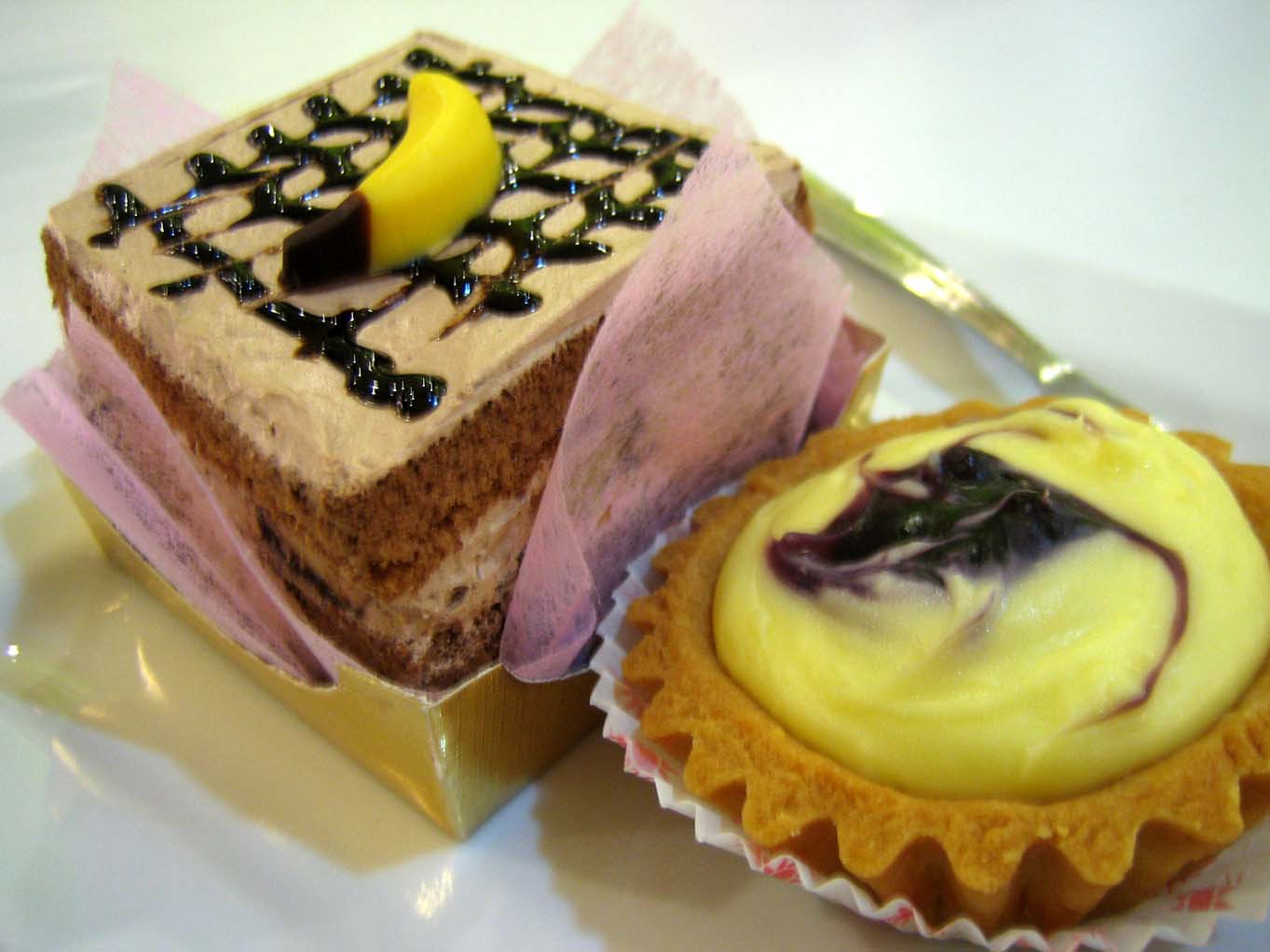 The Banana & Chocolate cake (Rm4.50) was mediocre while the Blueberry Cheese Tart (RM2) was enjoyable. I loved the Custard Donut (RM1.60) the best! The donut had a slightly salty taste to it which somehow reminded me of 'ham chim peng' and this contrasted really well with the sweet custard filling! I loved it so much I wanted to 'ta pau' back before we left, only to be told that it sold out!
By then, I was so full I couldn't move…and yet there was still a whole glass case of beautiful yummy looking cakes enticing me…. For more yummylicious cakes by Bread Basket Bakery…go here and here.(be warned though, that you shouldn't visit these pages when you're hungry cos Samantha takes really lovely photos!!)
I'm definitely looking forward to more delicious offerings from this bakery/cafe.
Updated: Bread Basket Bakery's phone number is 03-5121 3771