It was my mum who brought me to Lily's Vegetarian Kitchen for lunch during one particular weekday. I've never had lunch on weekdays with my mum, mainly because both of us were always busy working. And so, now that she's retired, her schedule is more flexible and we do have the opportunity to meet up for a quick lunch. Somehow, I look forward to these quick lunches now that I'm no longer staying with her.
I must admit that I'm not a big fan of vegetarian food. But I can foresee myself becoming a regular here at Lily's Vegetarian Kitchen!The menu here is extensive, serving all types of fast food – sandwiches, local rice dishes, western food, various types of noodles, kid's meals, snacks and not to mention dessert and drinks. All vegetarian! Honestly, vegetarian food never looked so 'un-vegetarian'! 🙂
My mum has been here a few times so I let her do the recommending….
The Nasi Lemak (RM5) came with vegetarian fish and 'ikan bilis' along with long beans cooked in green curry. It was absolutely delicious and surprisingly, I found the rice very fragrant indeed!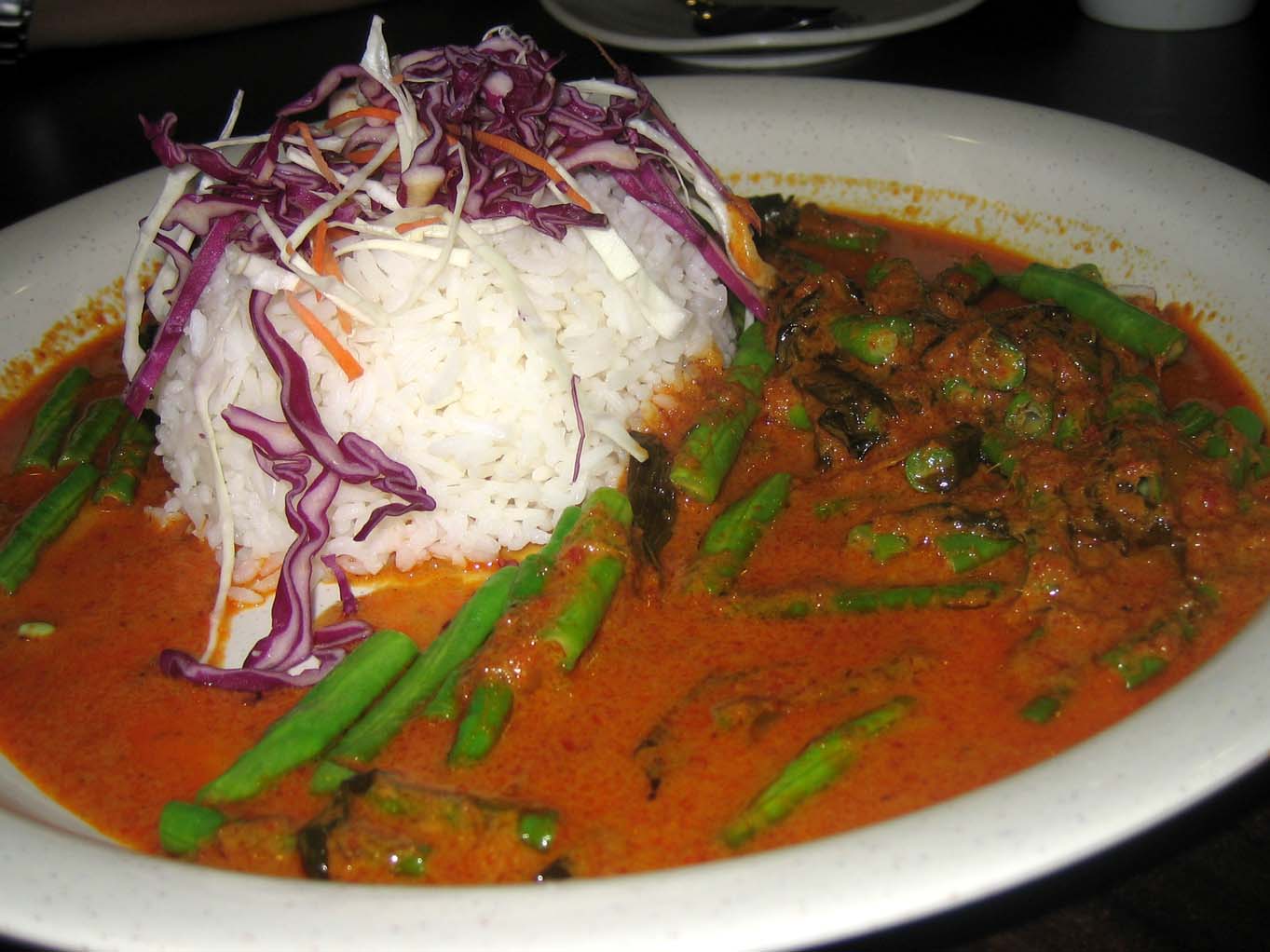 Next up was the Siam Curry Rice (RM5). Although this was spicy and tasty, it wasn't really value for money as it was just basically long beans cooked with curry and served with white rice.
On weekends, they also serve a real mean plate of Nasi Ulam (RM5)! Comes served with vegetarian salted fish.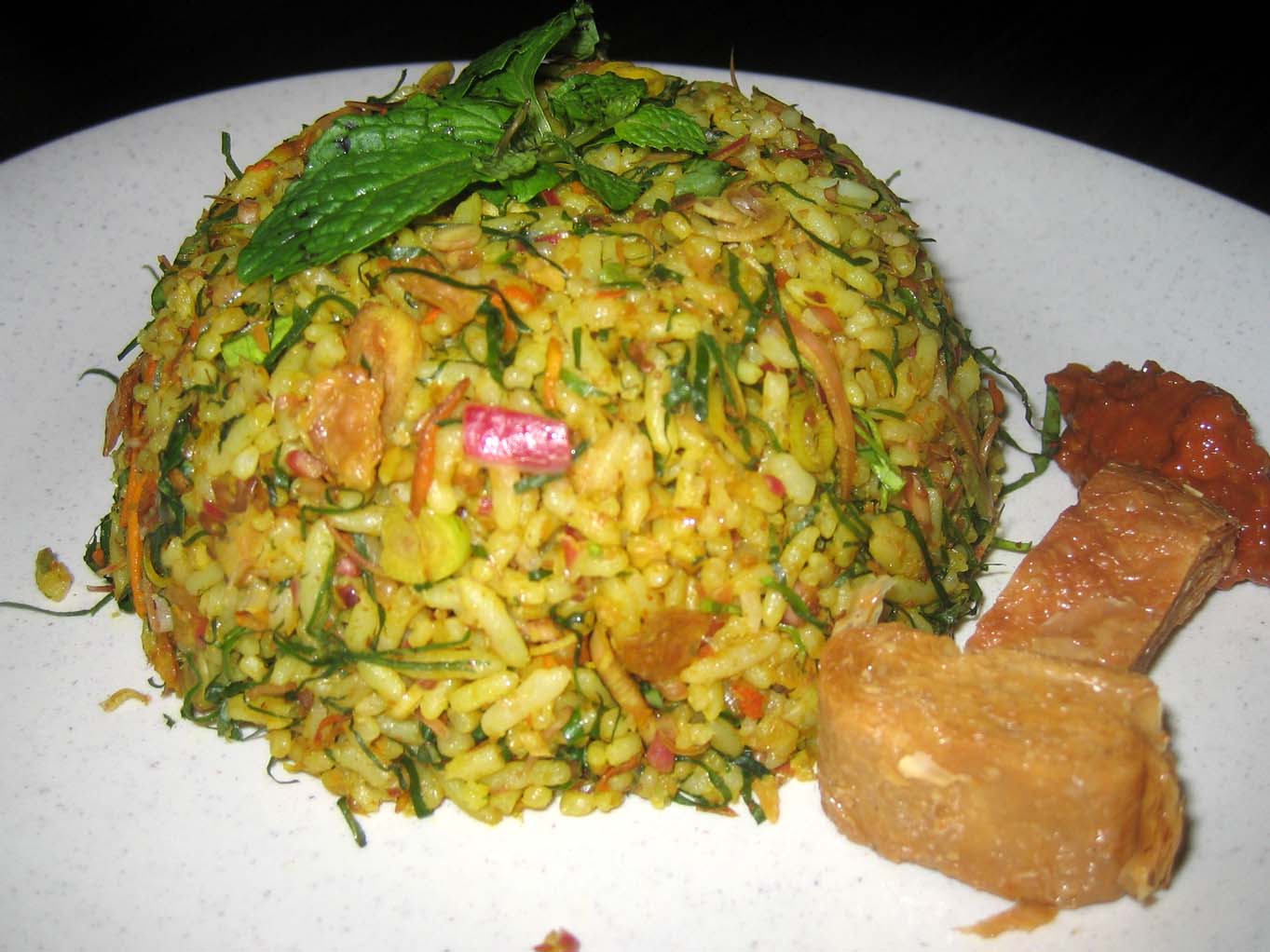 I also liked the Popiah (RM4) served here at Lily's Vegetarian Kitchen. Filled with crunchy veggies and 'tau kua' – very healthy!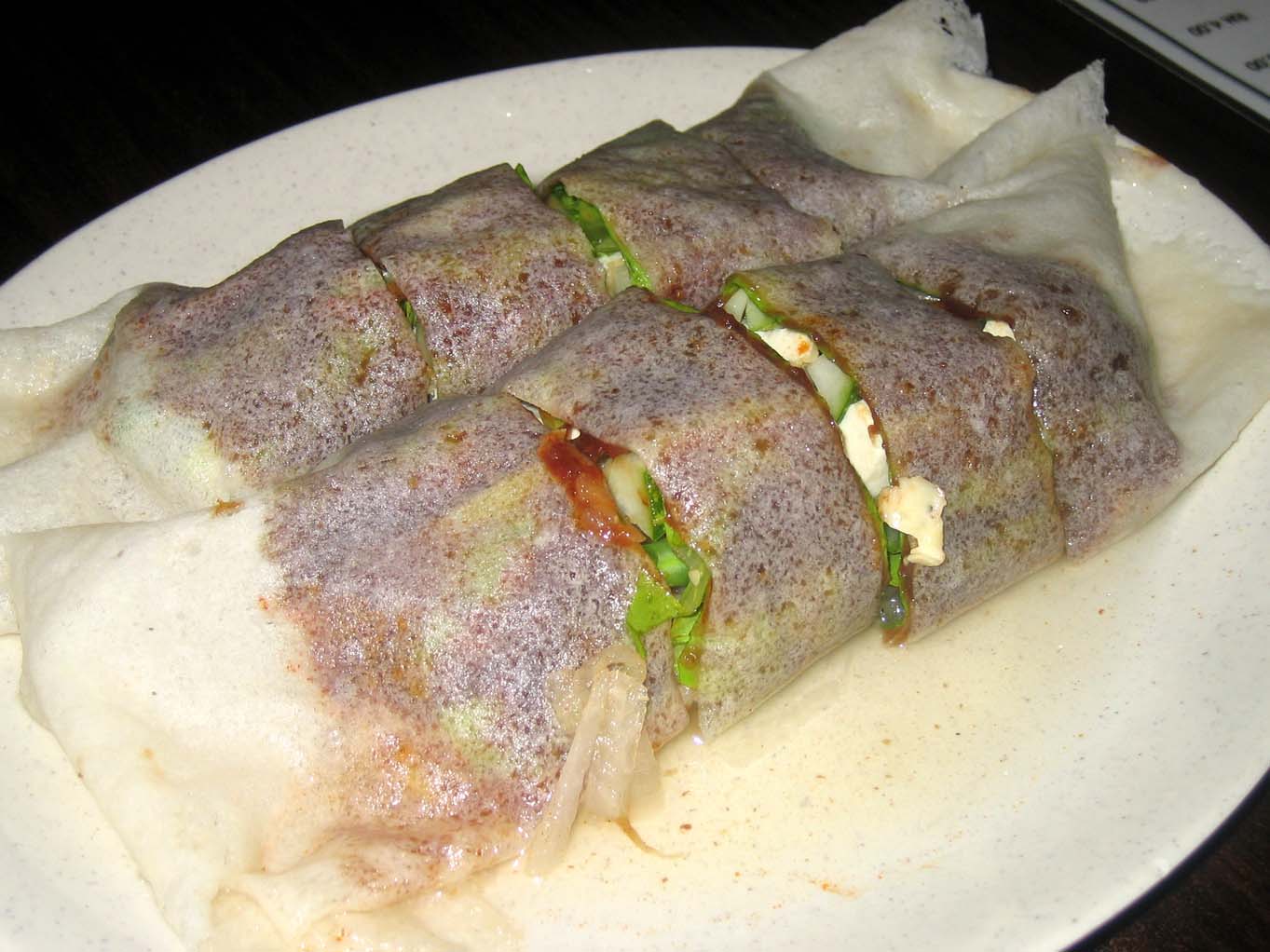 Another snack that I also tried was their vegetarian satay. The sticks of 'fake meat' were well marinated with slightly crispy edges paired very well with the accompanying sauce.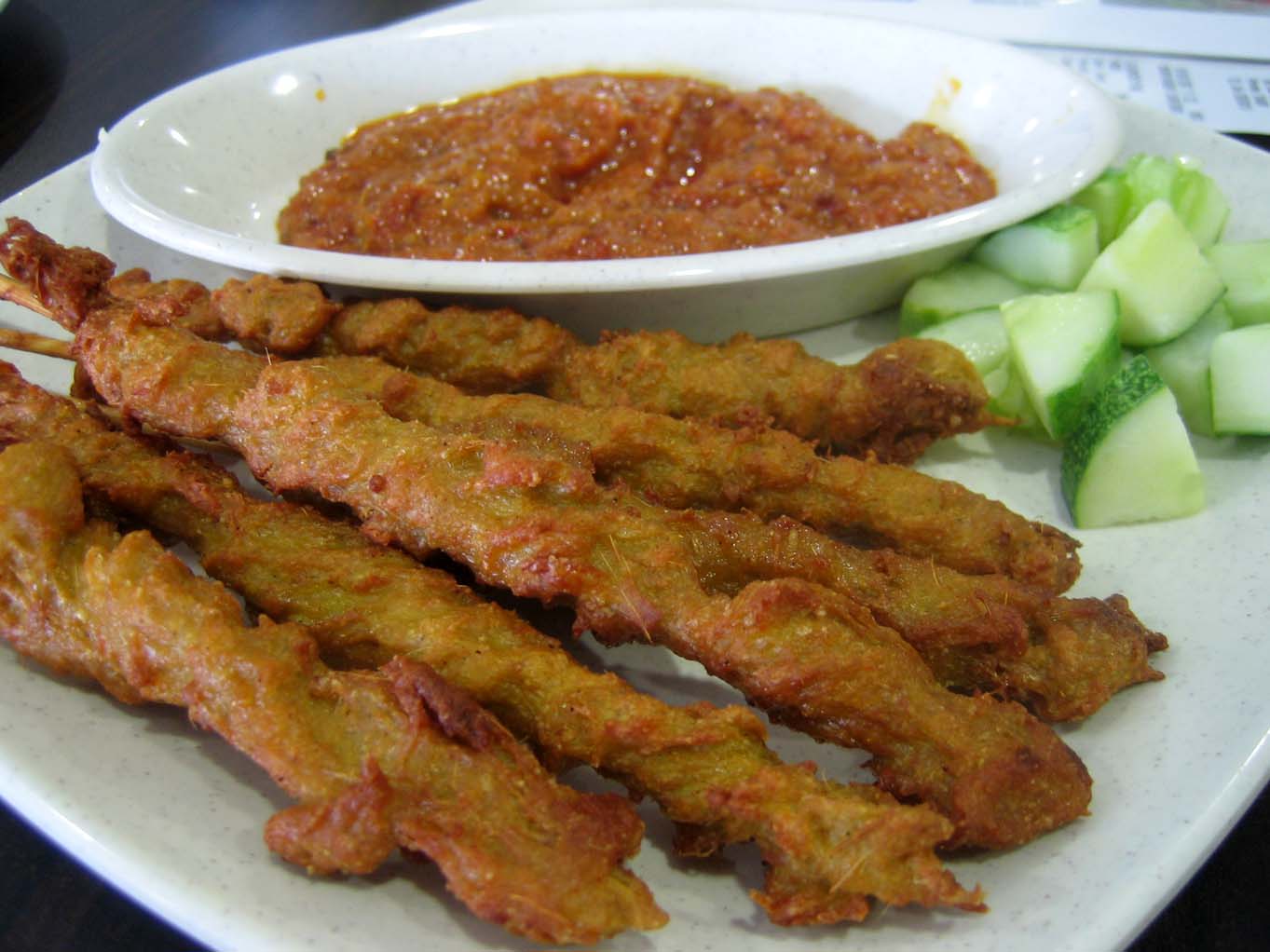 While I was there, I also noticed a lot people ordering their Nasi Kandar.
Lily's Vegetarian Kitchen is located at Noble House along Lorong Madras, Penang (its opposite the Copra Mill Hawker Food Center). Its open from 8am-9pm, closed on Mondays. They also operate a vegetarian restaurant upstairs while this particular outlet focuses more on vegetarian fast food.