First of all, I must apologize for my inactivity last week. My streamyx at home was down for almost a week…and I could feel my fingers itching to edit & upload photos and do a blog entry… Luckily everything's back to normal and I'm back with a vengeance! (which means…more food!!)
So to celebrate, I'm posting an entry on one of my favourite foods….I love love love these chinese pancakes…made with raisins and bananas and topped with sesame seeds, which can be found at Cathay Kopitiam in Pulau Tikus.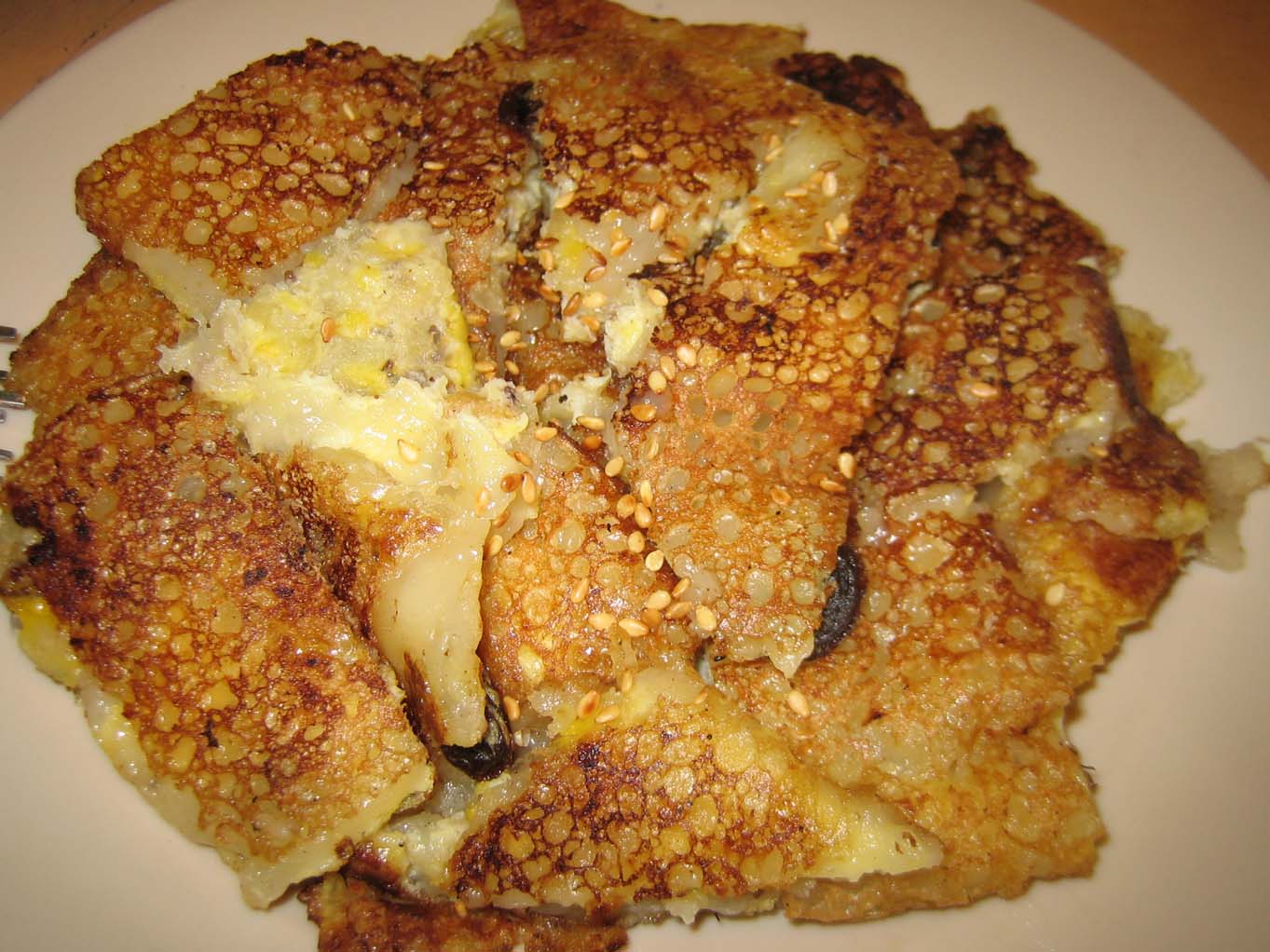 These pancakes are so popular there is usually a very long wait for them. If you're lucky, you'll get your plate of yummy pancakes in about 15-20mins! Sometimes when the orders get too overwhelming the aunty will tell you 'boh liao boh liao' (finish already)!
I think these pancakes are unique to Penang as I've never seen them sold anywhere else. When I was younger, my dad used to buy them for me from the kopitiam off Beach Street but they don't sell them anymore now. Cathay kopitiam is the only place I know of now that sells these pancakes.
Cathay kopitiam is only open for breakfast til about noon from Mon-Sat. They're closed on Sundays…which leaves me very little opportunities to eat here. So its a real treat when I get to eat them! The pancakes come in 3 sizes small (Rm2.50), medium (RM3.00) and large (RM3.50).
Other than the wonderful pancakes, this kopitiam also has very delicious Curry Mee featured in the Rasa-rasa Penang book.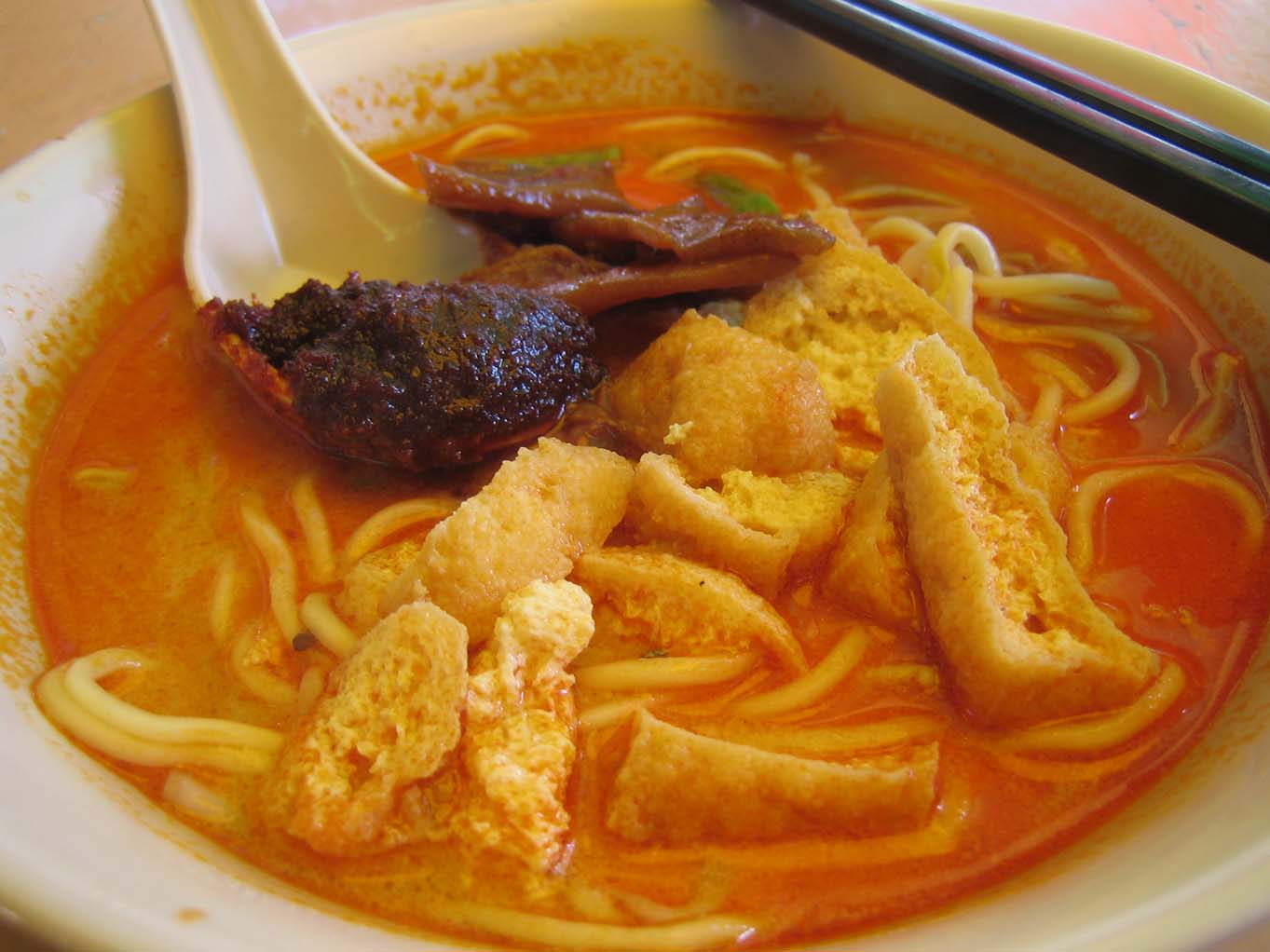 Another hawker food that you seldom see these days, which can be found here, is the 'Koay Ciap' – flour noodles served with duck meat soup. This dish was a favourite of my late grandma, but somehow I never developed a taste for it, mainly because I don't really like duck meat. But those who love this dish say that the Koay Ciap here is excellent!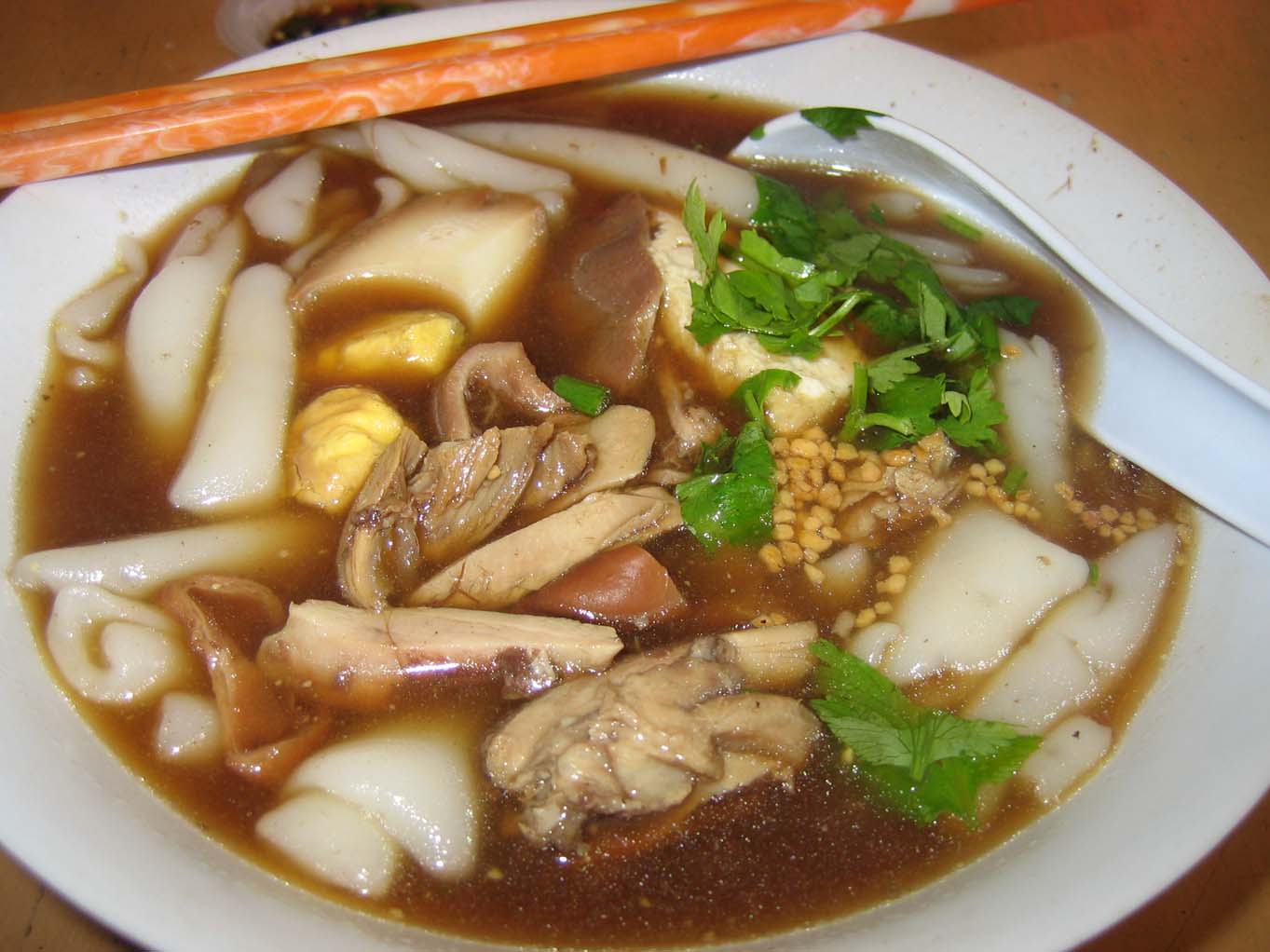 This kopitiam also has delicious Fish Meat Bee Hoon (dried or soup version). I prefer the dried version which is more unique. Plus the fish meat is also fresh.
I also enjoy the apom manis sold just outside the kopitiam.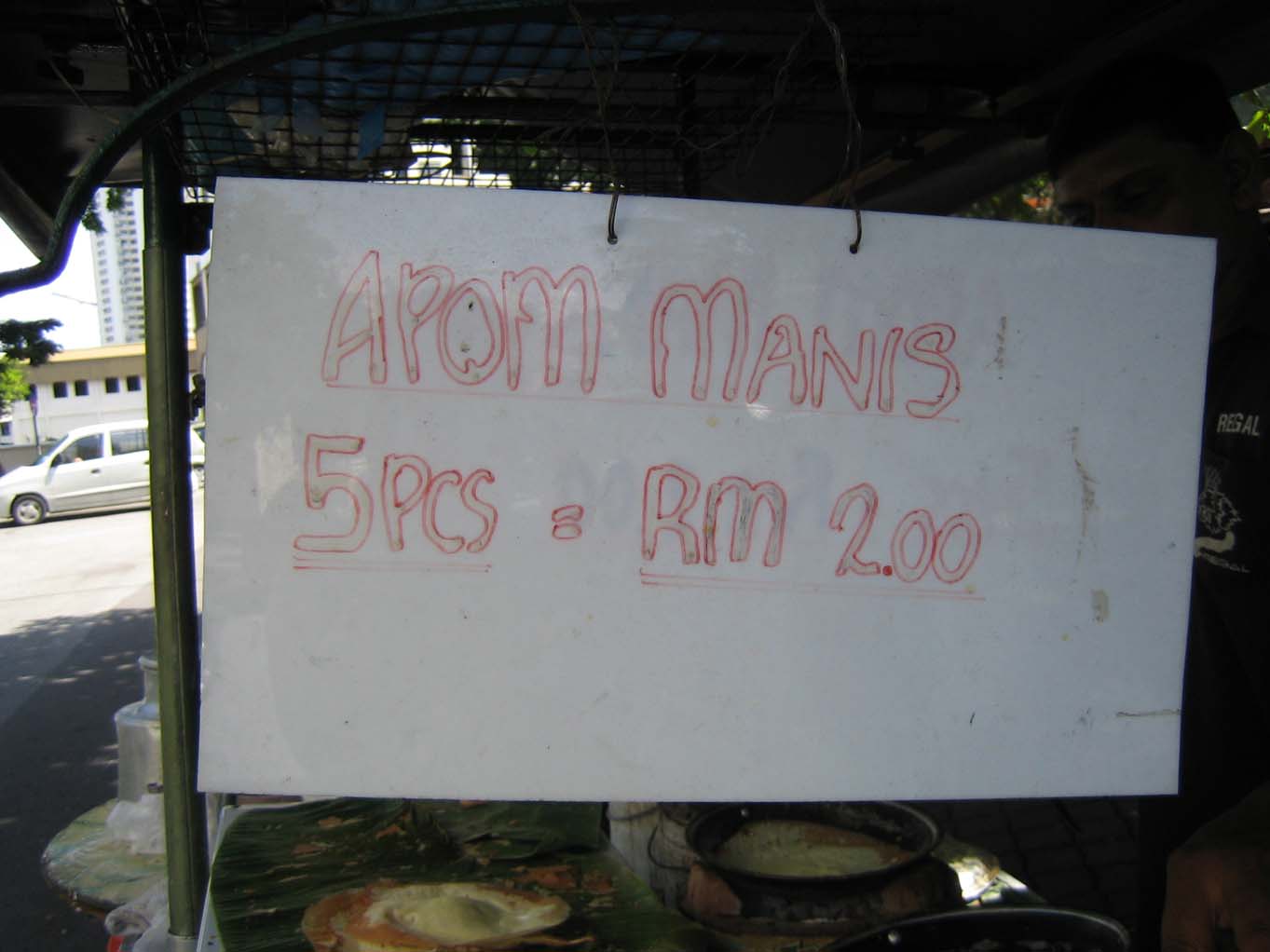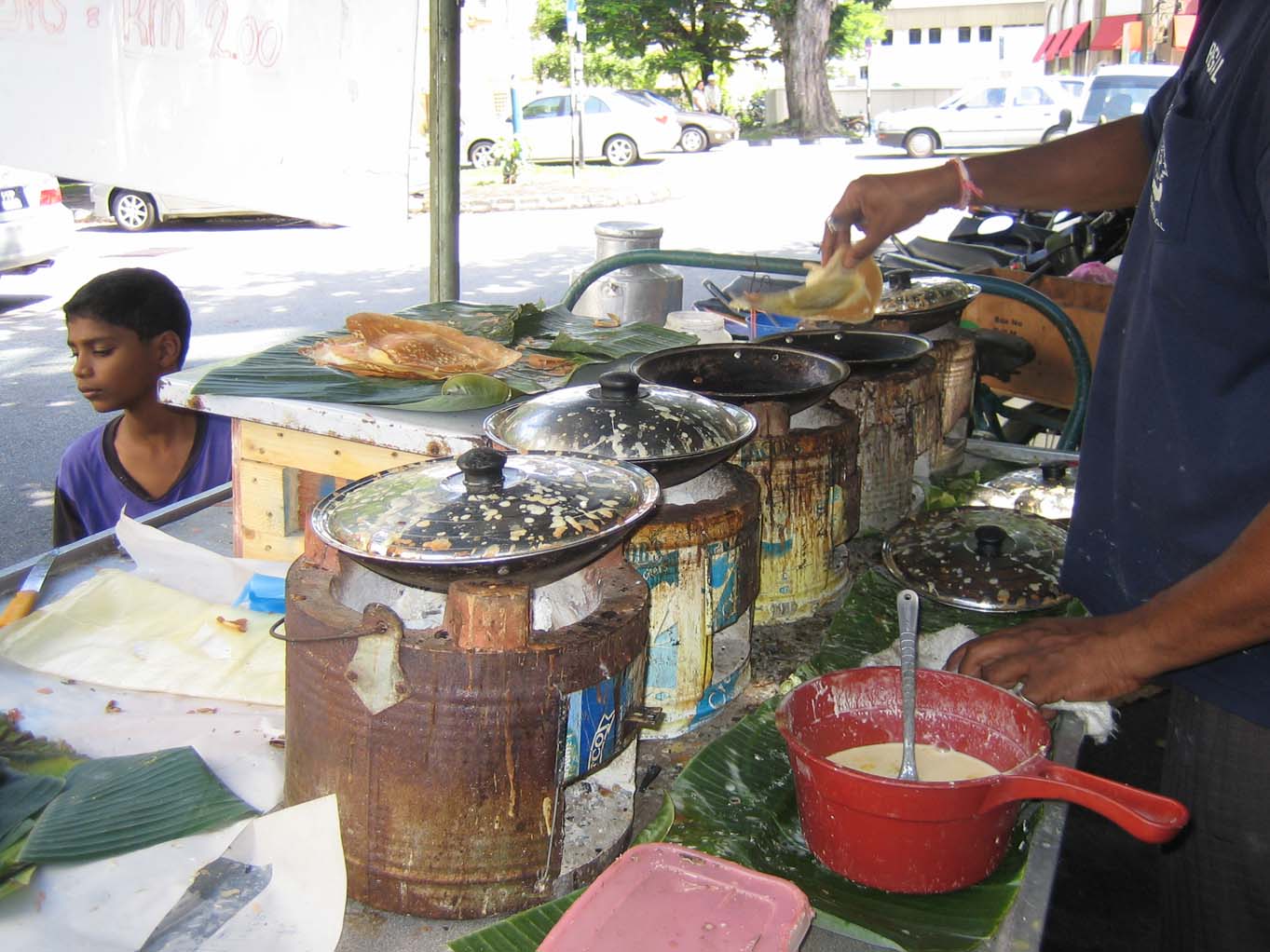 Do drop by this place for breakfast if you're around the Pulau Tikus area. It won't disappoint! Cathay kopitiam is at the corner of Burmah Road and Lorong Kuching, opposite Belissa Row, next to Denise Wine Shop. Take note though that they're closed on Sundays and they open for breakfast til about 12-1pm.