Photos of my carrot cupcakes….finally….
I used the carrot cake premix from Cooking Island. First time I'm using a premix actually and it really saved me a lot of hassle. All I had to do was to add in carrots, walnuts and corn oil as per instructions on the premix.
While the cupcakes were baking, I made the cream cheese topping. Recipe courtesy of Erina of Cooking Island. The cream cheese topping consisted of cream cheese, whipping cream, icing sugar and lemon juice.
Once the topping was done, I gleefully proceeded to decorate my cupcakes with the sugar carrots, flowers and santas (I know it's a bit early for Christmas but the Santas just looked way too cute!)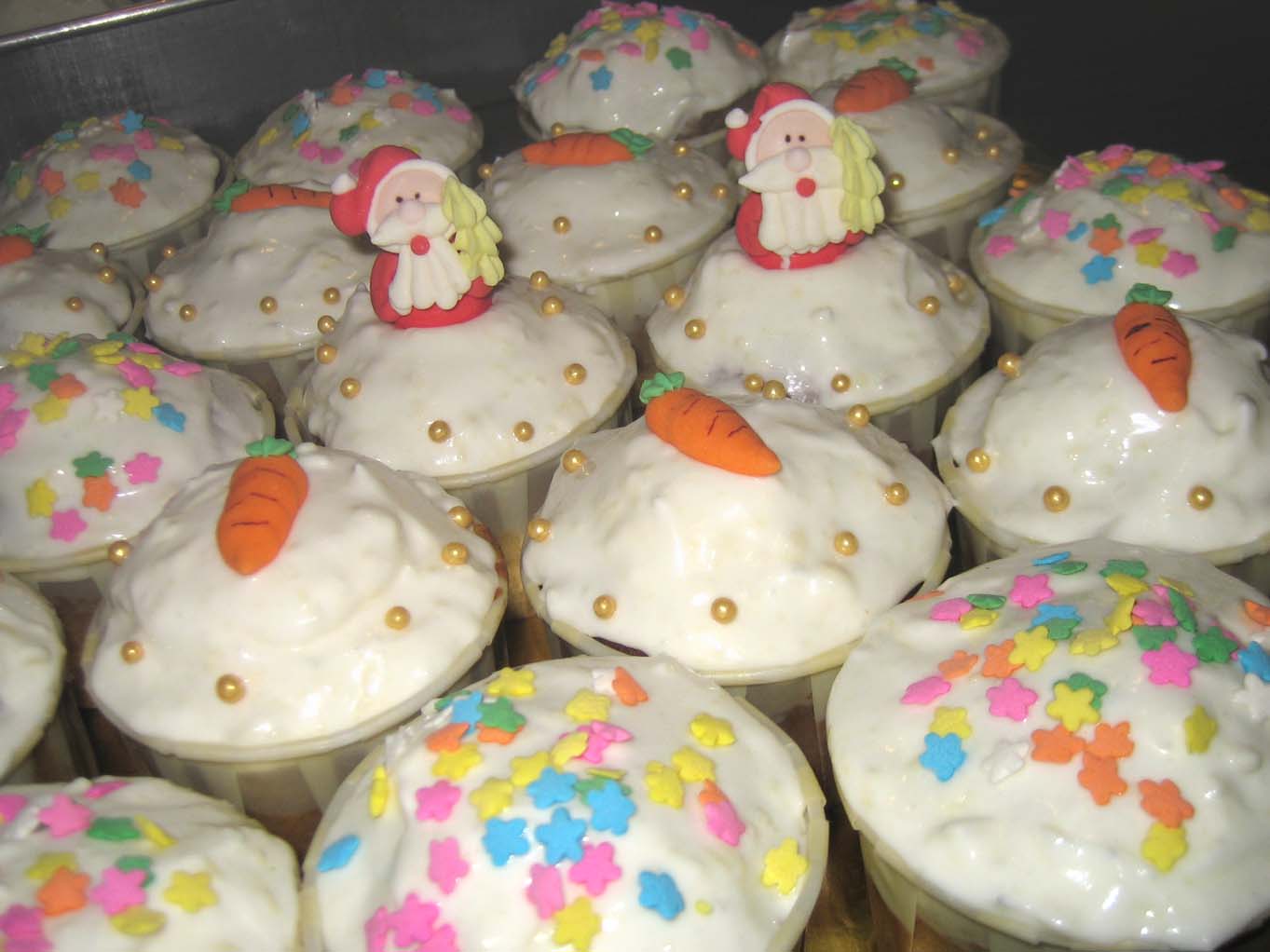 The cream cheese topping in the photos look a bit watery and melted because the photo was taken before I had placed them into the fridge.
All in all, everyone ooh and ahh over those cupcakes… and as for the taste, it got good reviews all round! 🙂 And that is what makes baking the whole afternoon away worth it!