I have been meaning to blog about this place for quite some time. One of my favourite places for a quiet meal when I need to get away from the hustle and bustle of the city. Getting there may still require you to battle some traffic, but once you get inside… it's just peaceful! Even the waitresses speak to you in hushed tones.
Young Heart's speciality is 'jiao zhi' (steamed dumplings), 'guo tie' (pan fried dumplings) and their many different teas. When I first visited the place, they only served dumplings and some 'yong tau foo' items. But now they have grown to include some rice and hand made noodle dishes as well.
But my favourite is still their dumplings. For lunch, they have a set (RM13.90) which includes hot and sour soup, 'guo tie' or 'jiao zhi' and a drink. Rice is optional.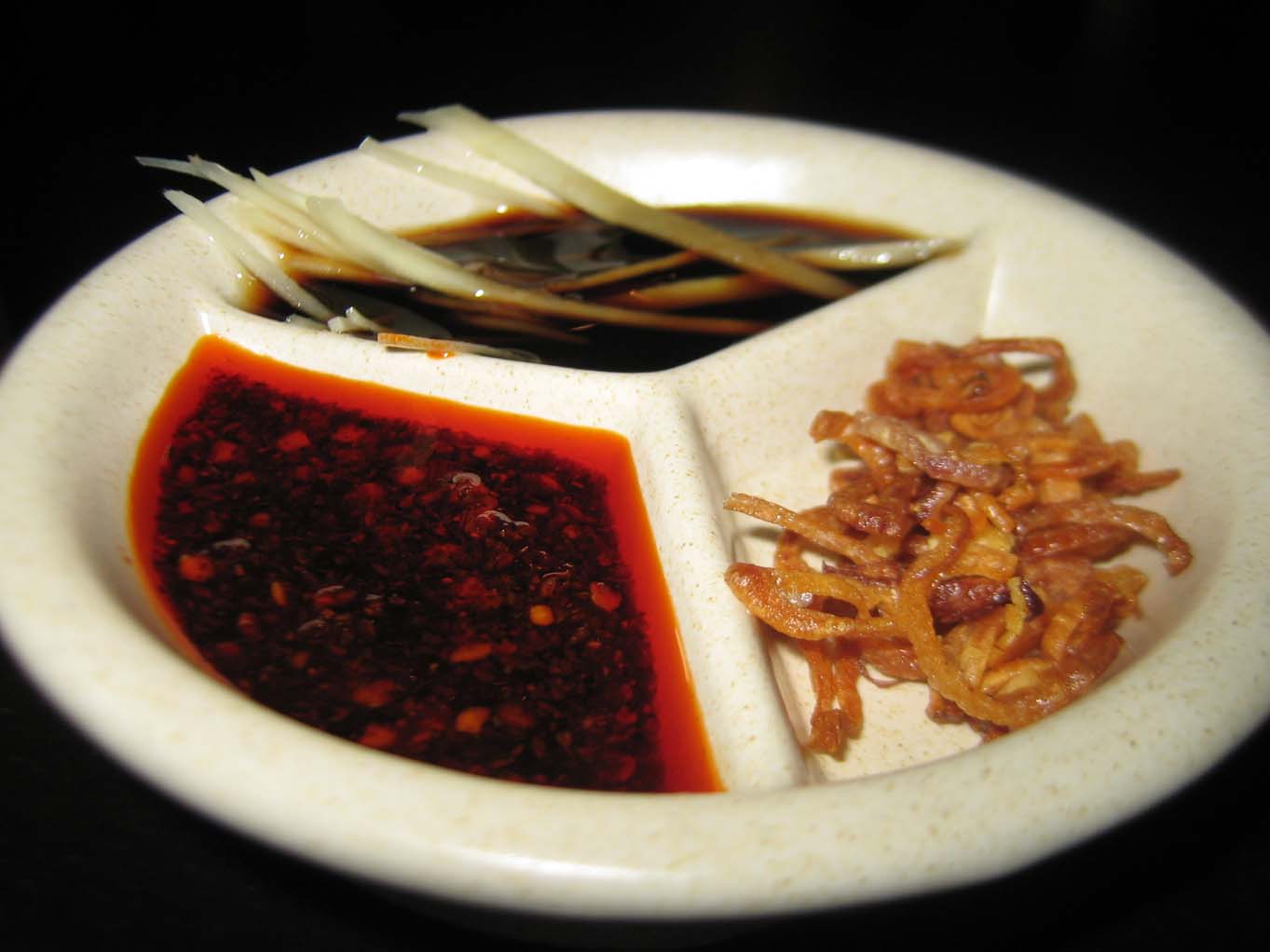 Dippings for the dumplings. I love the ginger dip!

I love the hot and sour soup! It's spicy, sour and has got crunchy strips of black fungus and delicate cubes of tofu.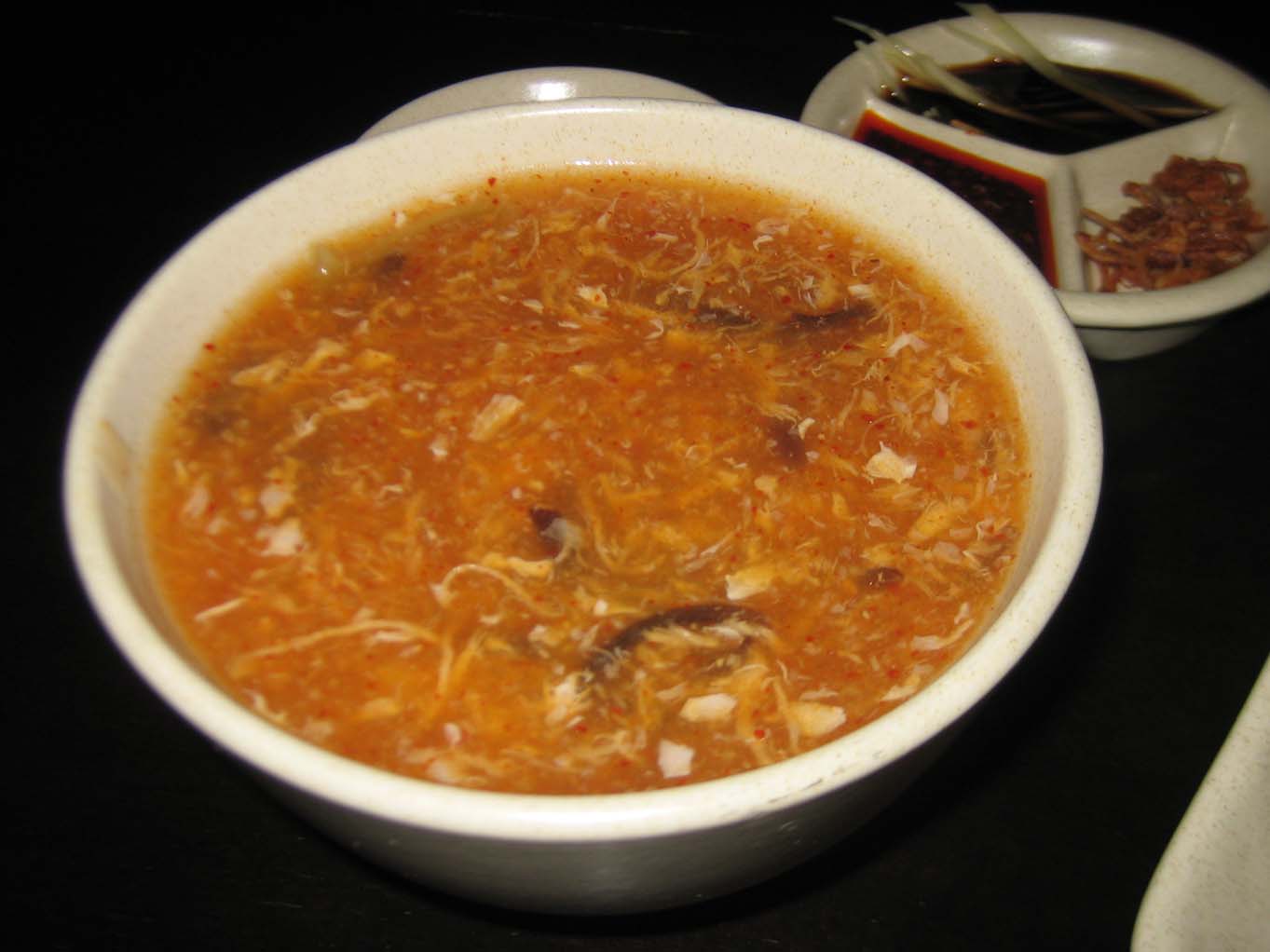 They have quite a few types of dumplings to choose from. The more popular ones being the pork & cabbage dumplings and pork & pumpkin dumplings. They have also added a prawn dumpling and beef & leek dumpling. I usually go for the pork & cabbage 'jiao zhi'.
Their dumplings are a dream! And they pride themselves in serving fresh and healthy fare.
They also have a few side dishes like fried chicken wings and their special fried golden tofu.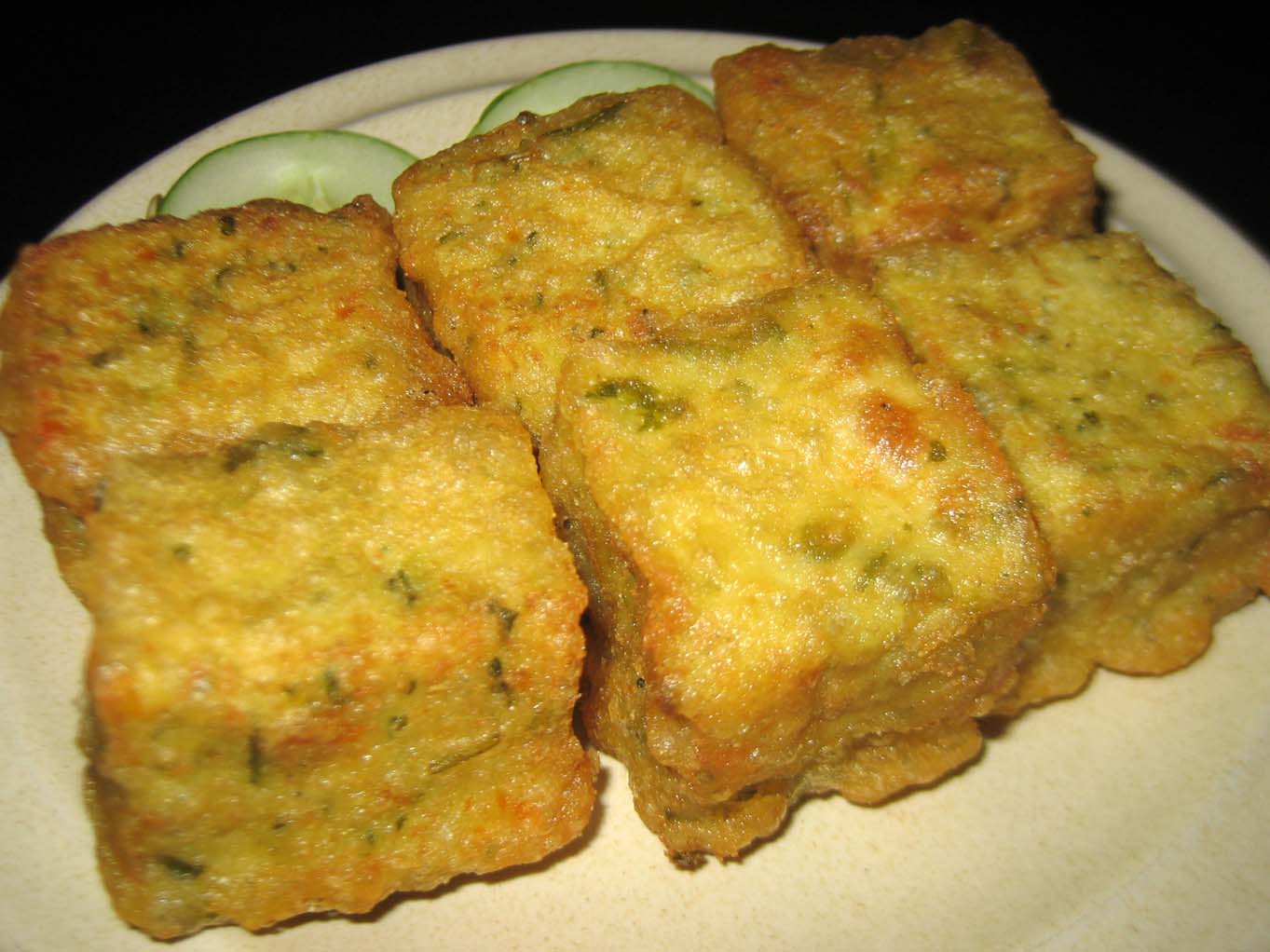 I liked their golden tofu very much. Soft tofu meshed with finely chopped carrots and vegetables and fried til golden. It was fried just nice and not too oily. Served with chilli dipping sauce.
The set comes with a drink – a choice of Chamomile Chrysanthemum Tea or Aloe Vera Drink. I prefer the chamomile chrysanthemum tea.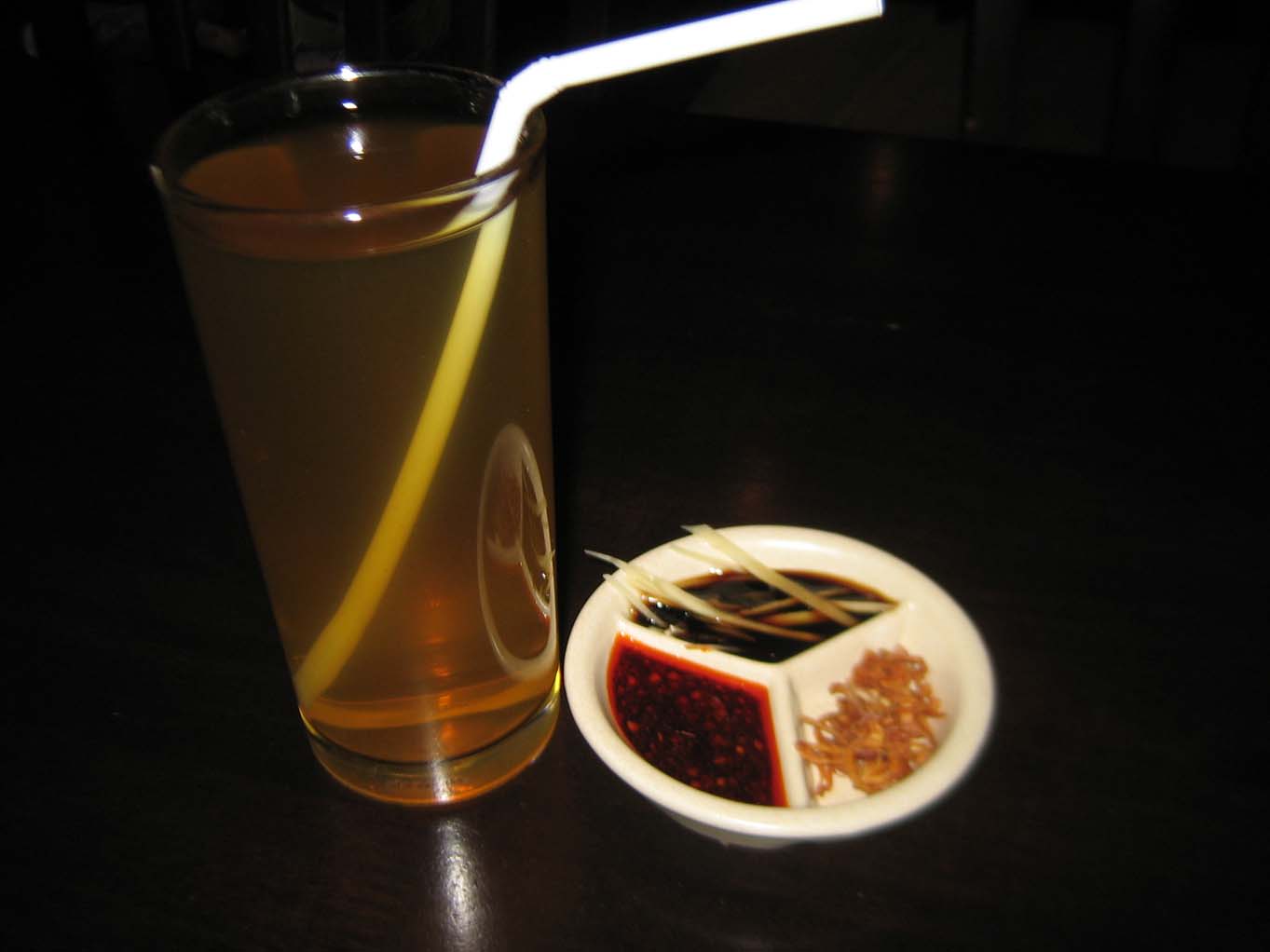 Some may find the place a bit pricey. Without the set, a plate of 'jiao zhi' or 'guo tie' is RM8.40. However, I still love this place (I'm a big dumpling fan…!) They have a cosy area where you can sit on the floor with low tables and cushions. Can be a nice place to chill out, drink a pot of herbal tea and catch up on a good book!
Young Heart Restaurant is located at No.44A Cantonment Road before Bandar Baru Pulau Tikus. They are open for lunch and dinner (11am-3pm, 6pm-10pm). Closed every 1st and 3rd Monday.