Ever since Mizi Bistro opened its doors, I've eaten there about 5 times! One of THE places to go at the moment due to its value for money offerings and of course good tasting food. They also have an extensive menu and 5 times is definitely not enough to sample everything!
Here are what I've tried so far from all my subsequent visits….. I will be focusing mainly on the main course, as the set lunch is still the same as mentioned in my previous post (RM16.90 for a drink, soup, main meal and dessert)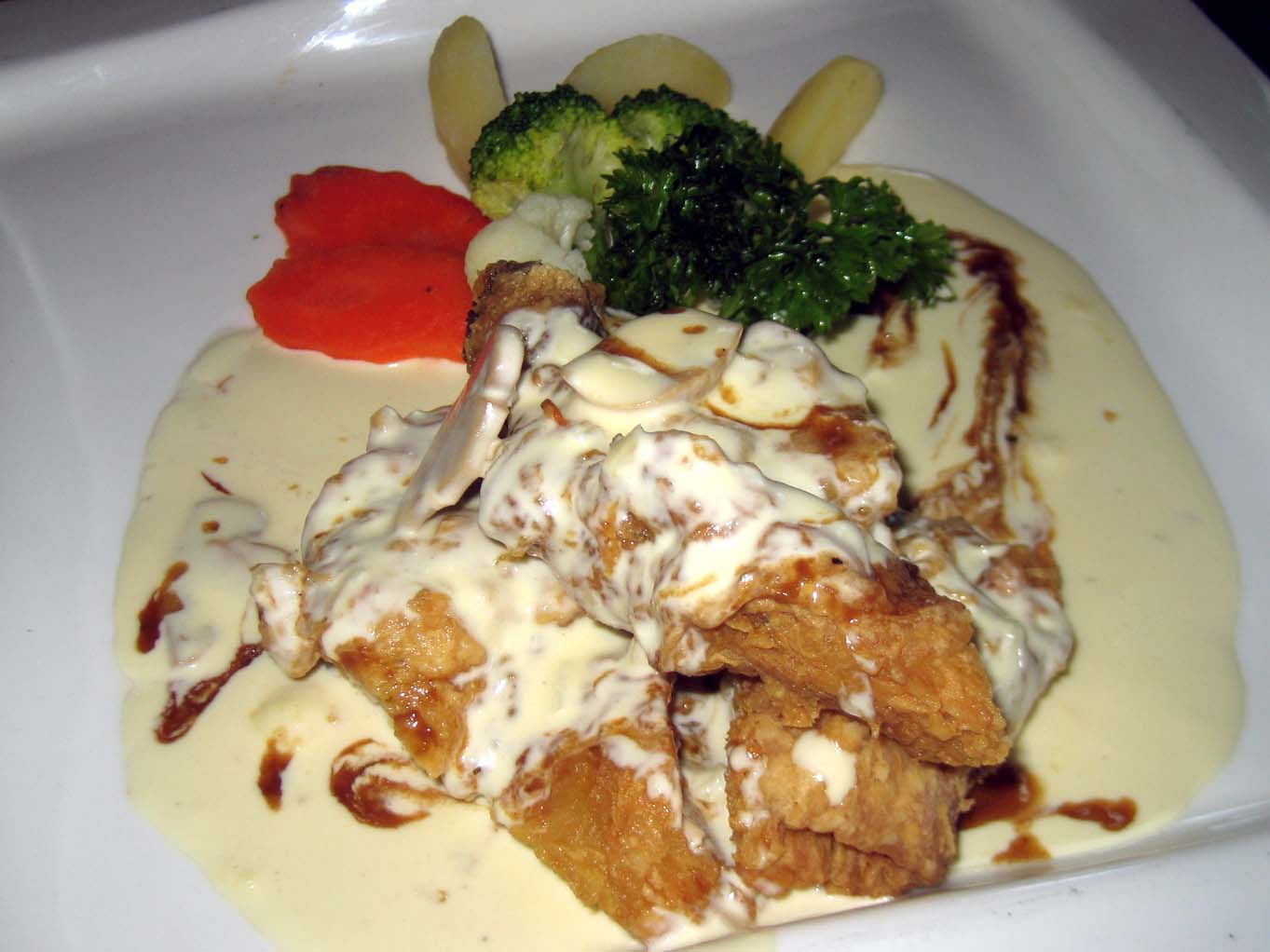 Chicken chop with mushroom sauce. I would have preferred it grilled but this fried version is not bad. And they are very generous with the mushroom cream sauce.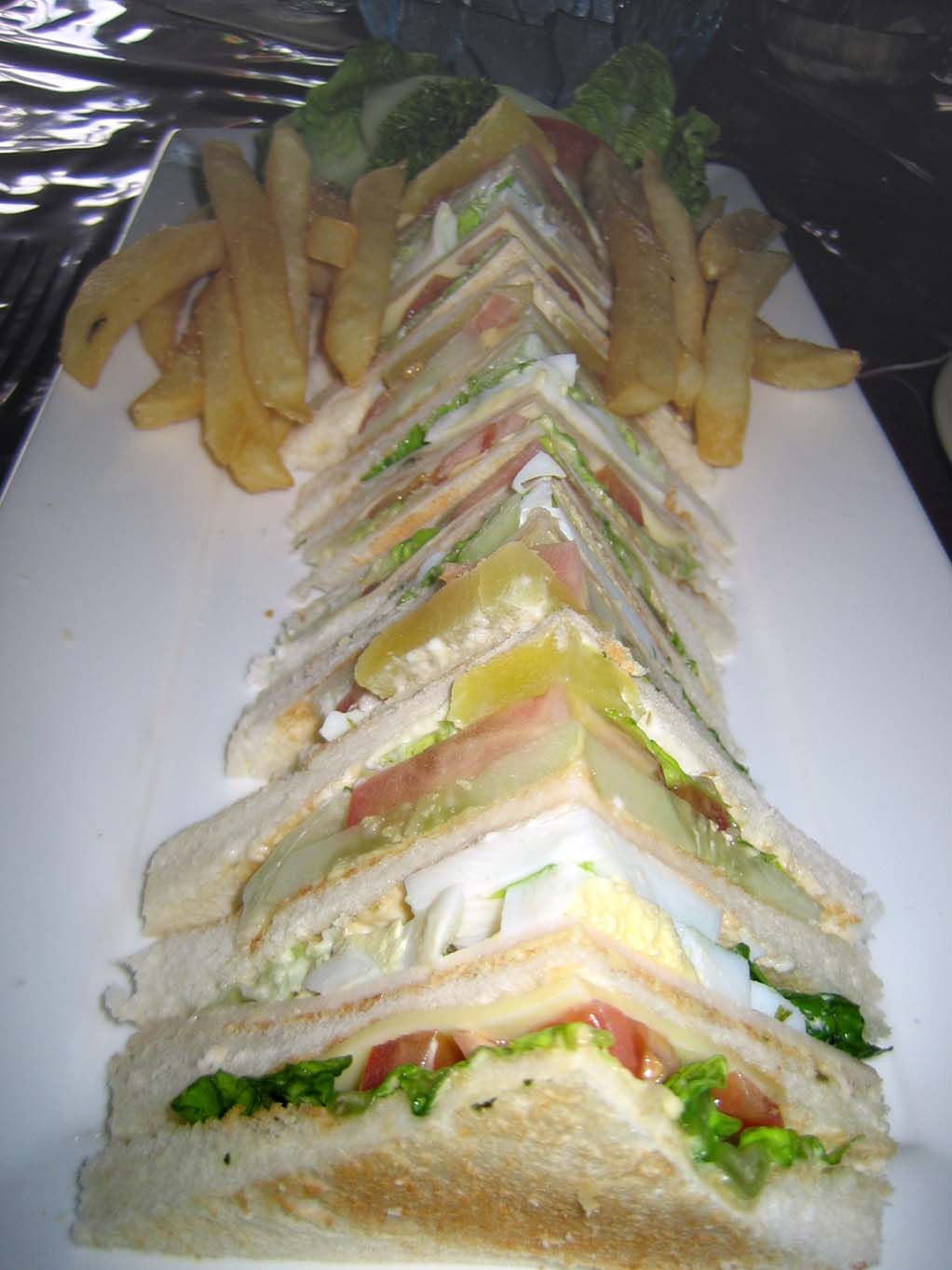 The Mizi Club Sandwich. You can order this as the main meal of the set lunch. Very interesting way of presentation and what I liked best about it is the chunks of pineapple in the sandwich. Definitely gave it a juicy refreshing twist.
Spaghetti aglio olio. As usual their servings were huge. Yummy spaghetti cooked just right infused with olive oil and herbs. Not bad at all.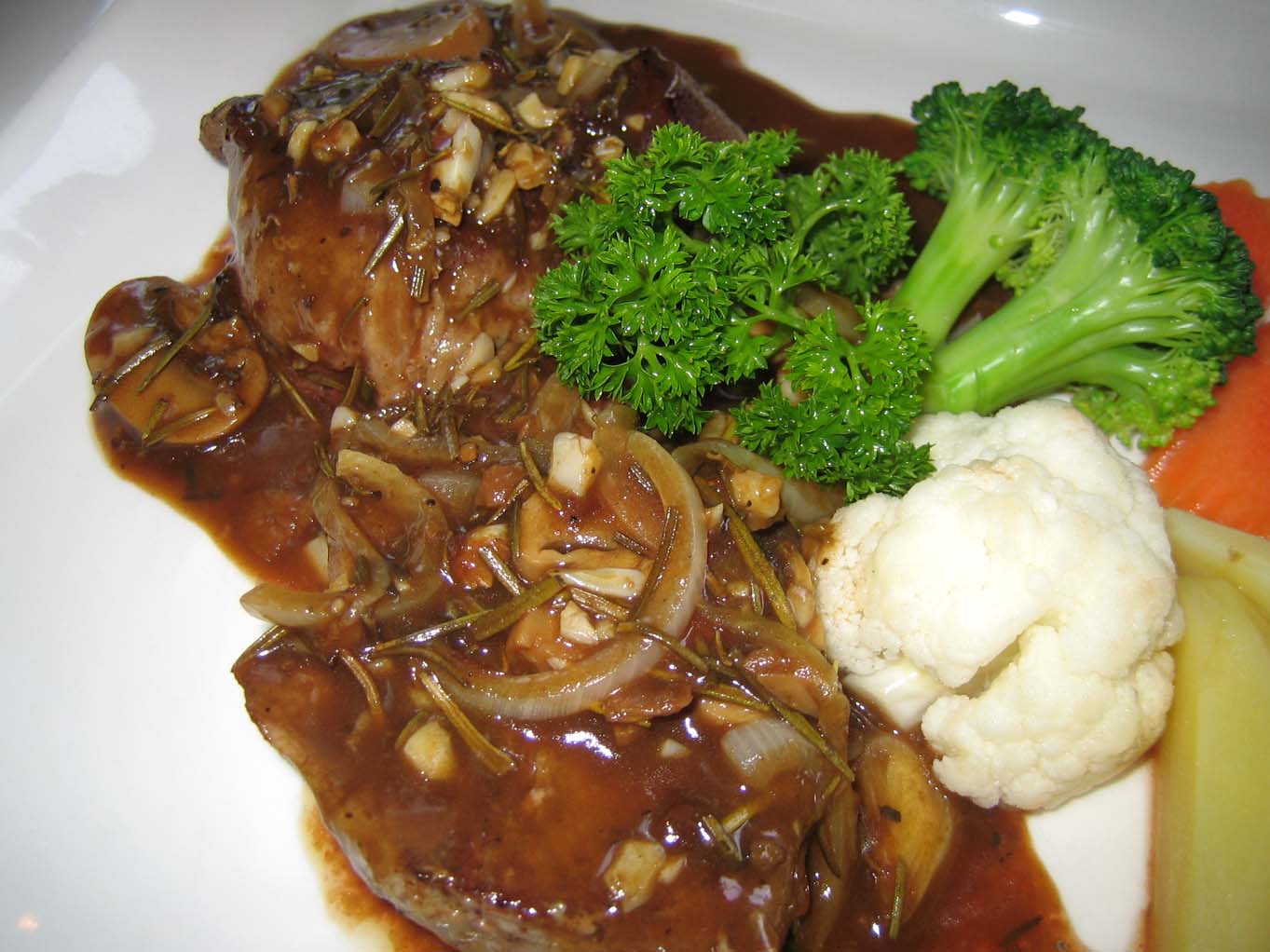 Tenderloin steak. Chunky, juicy and tender! This is not part of the RM16.90 set. But you can order this and for an additional RM6 you can make it a set (with the soup, drinks and dessert). If I'm not mistaken, the steak is about RM28.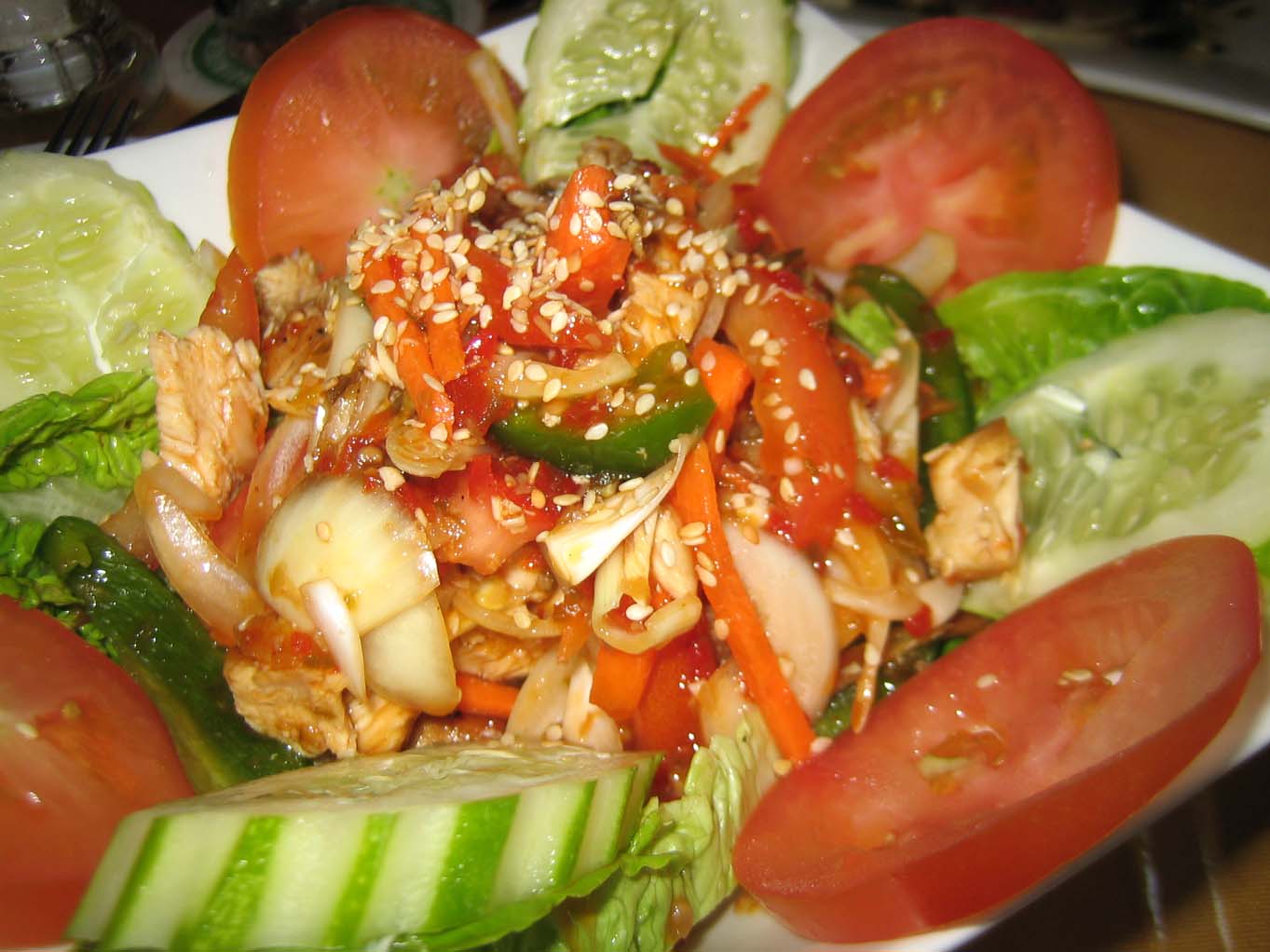 On one of my visits, I was feeling rather full, so I ordered the Mizi Signature Salad (about RM12). When it arrived, I was stunned to see such a big bowl! Lots of yummy roasted chicken strips on a bed of veggies tossed in a delicious tangy sauce! I love this! And that means a lot, coming from a non salad person!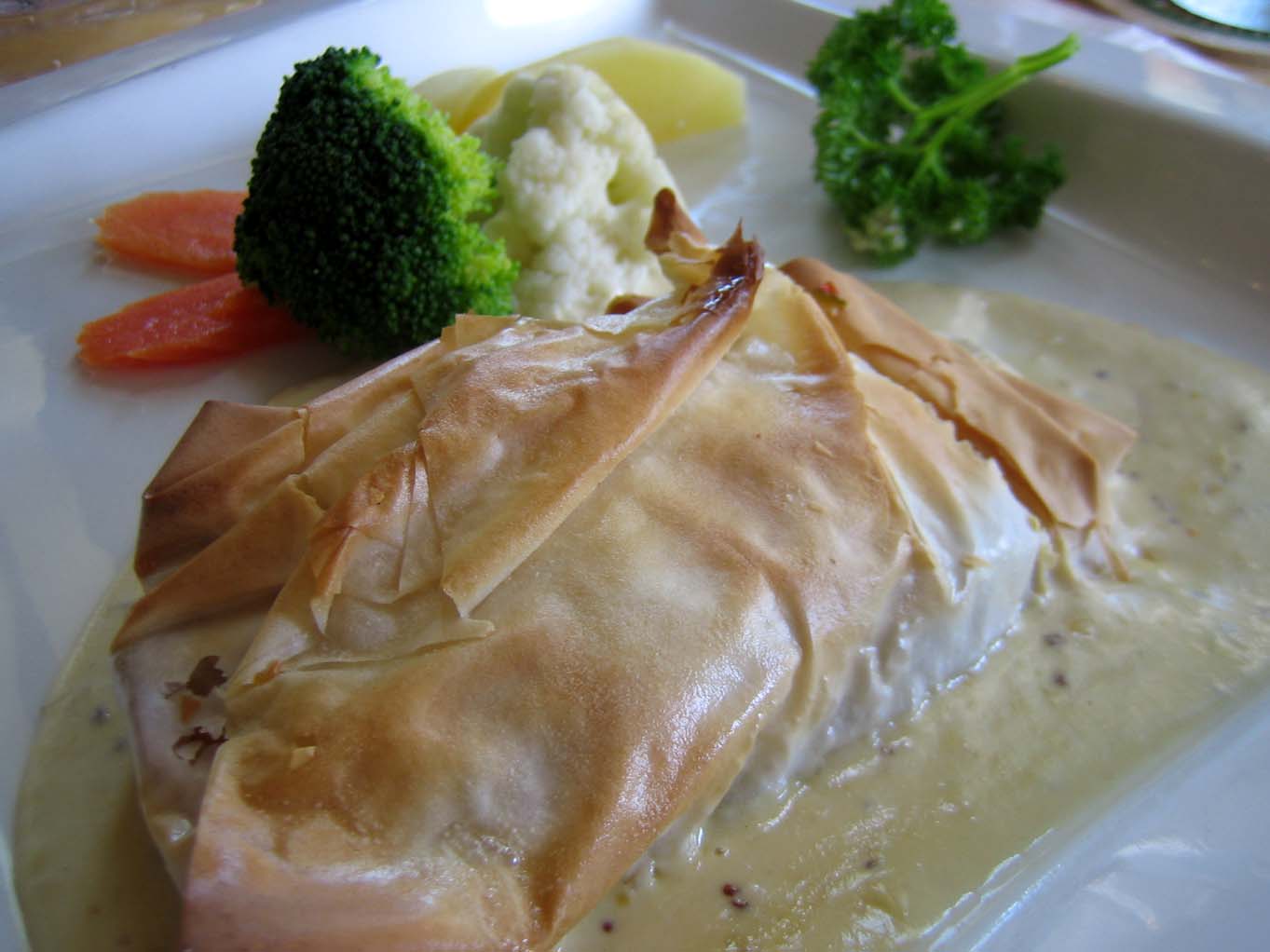 Norwegian Seared Salmon (RM28). Doesn't look like salmon? That's cos the salmon is wrapped in puff pastry! Interesting dish which looks as good as it tastes. And I must mention that this serving is big! Also not part of the RM16.90 set, but you can add RM6 to convert it into a set.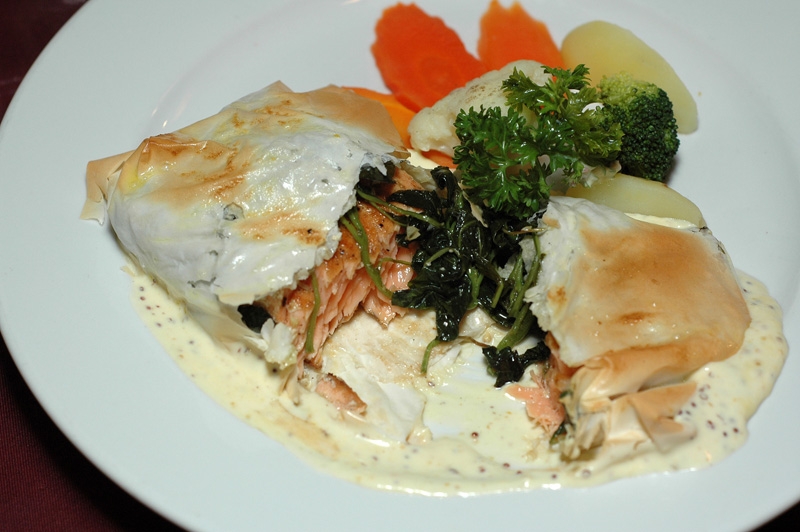 Another look at the salmon once you cut through the pastry. The photos from here on are courtesy of Yap and Kelly who had their D70 handy while my camera died on me again. (desperately need a new one!)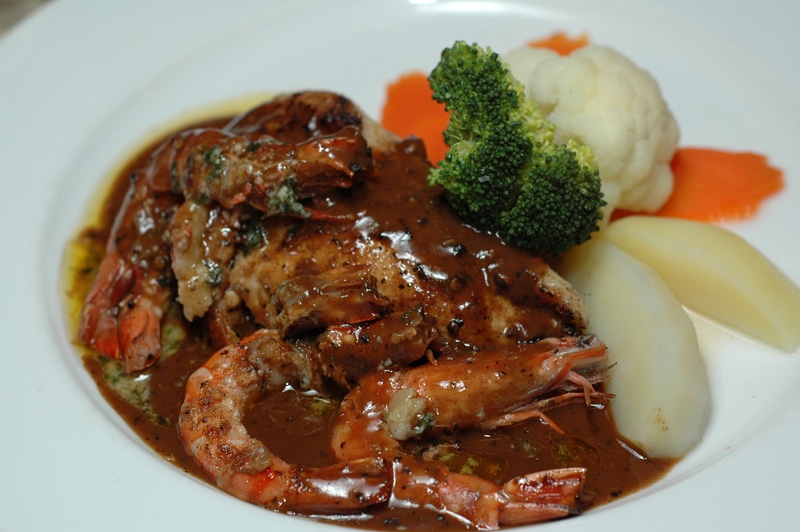 The Surf N Turf (RM23). A gastronomic combination of prawns and chicken. I had a small bite of the chicken and decided that this is the dish I'm having the next time I visit!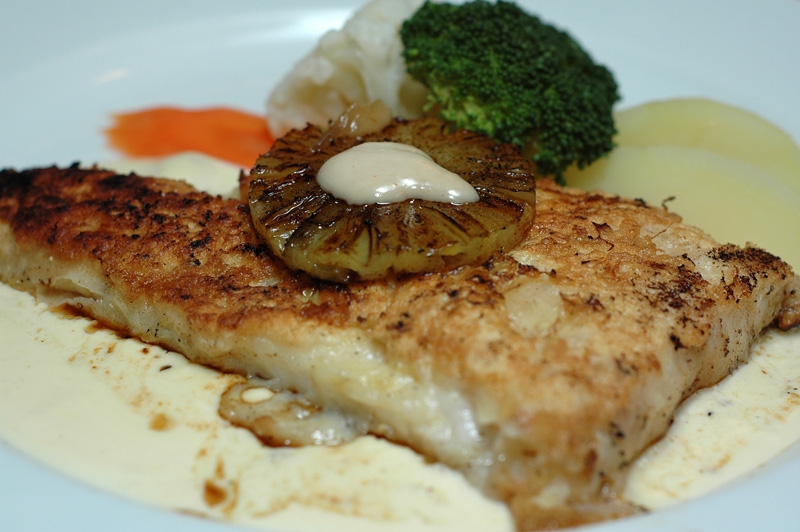 Kelly ordered this fish which is part of the RM16.90 set and she only had praises for it. Though she thought that my salmon was better. 🙂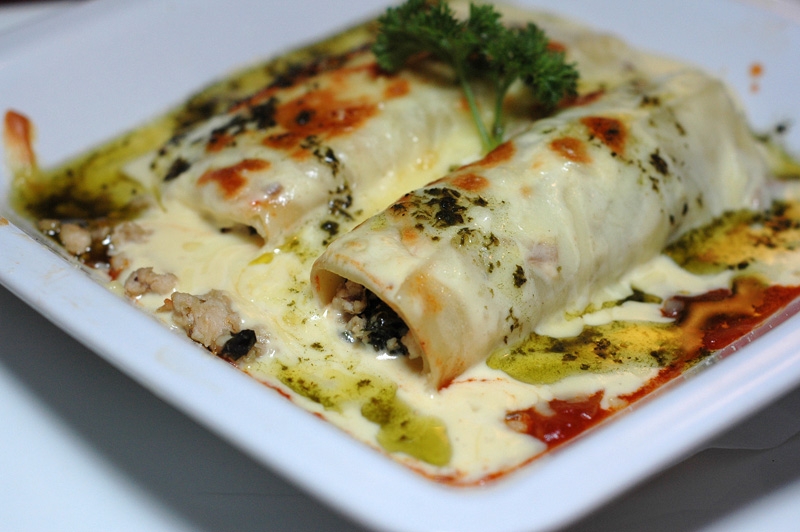 Cannoli pasta – My friend's favourite dish. If I'm not wrong cannoli is an Italian dessert, the word meaning little tube. So I suppose this is the savory version. The pasta is rolled into tubes and is stuffed with chicken and veggies and lots of cheese. I sampled a bite and wow…if you're a cheese lover, then this dish is a must try!
Whew! That's about it! 🙂 Their sets are applicable for lunch and dinner. And the place is usually packed on weekends especially in the evenings. For reservations, you can call 04-2272921.