I've been to The Curve in Mutiara Damansara a few times mainly to catch up with friends over coffee. And so, have not actually eaten at any of the eateries there except for Paddington House of Pancakes. On a recent trip to KL, I met up with a friend who suggested we try this quaint looking place called The Apartment (which used to be Slippery Senoritas).
Upon walking in, I couldn't help but notice the cute decor and yummy looking cupcakes on display. I only realized much later that the whole restaurant is made out to look like an apartment with different 'areas' like the bedroom, the study, the kitchen and the shower.  Very cute!
We were both feeling rather full having had late breakfasts and it was just a lil after 1pm when we met up for lunch. So we both ordered something light.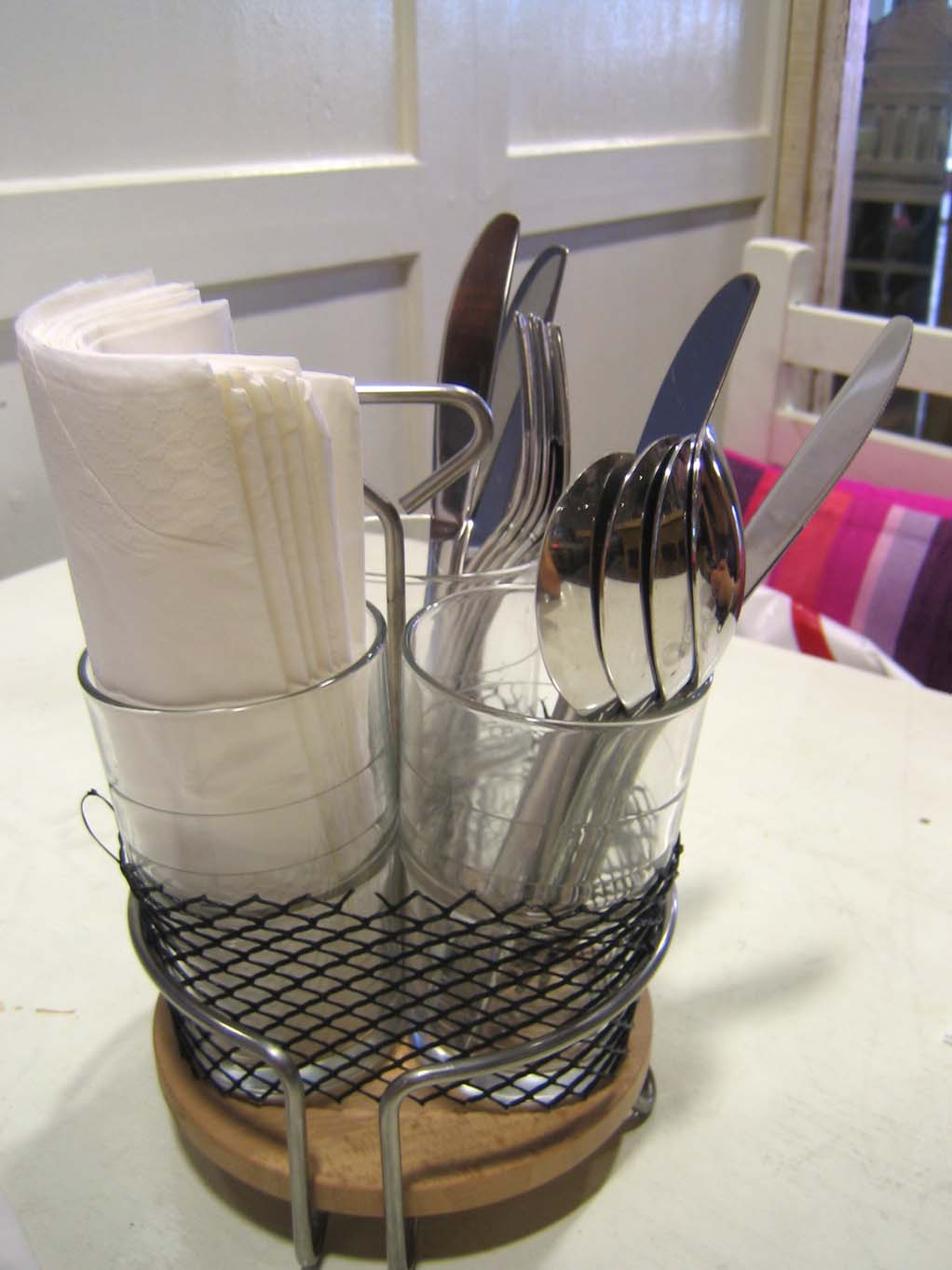 I zoomed in on their Global Tapas section and decided on the Oriental Beef Carpaccio while my friend decided to have something from their breakfast menu (only available on weekends) – the Hash browns, eggs and asparagus. It was only after ordering that my friend told me she had heard negative reviews about this place with regards to the waiting staff. But I thought it shouldn't pose a problem as I spotted many people wearing their light pink T-shirt uniforms.
My Oriental Beef Carpaccio (RM23.90) arrived shortly.
Despite the small portion, I thoroughly enjoyed this dish! The beef slices were thin and tender, slightly cooked around the edges. And the sesame oil and soya sauce drizzle certainly gave lots of flavour to the meat.
A short while later the Hash Browns, Eggs and Asparagus (RM12.90) arrived.
Definitely top marks for presentation! And I'm glad that they didn't serve the regular hash browns that you can buy frozen from the supermarkets (though I do love the ones from McD's breakfasts!) Taste wise, I found this dish so-so. Thought the hash browns needed a bit of salt in them.
I was in the mood for crepes and had orginally wanted the banana crepes but was told that it was unavailable. So I ordered the Walnut Crepes (RM6.90) instead.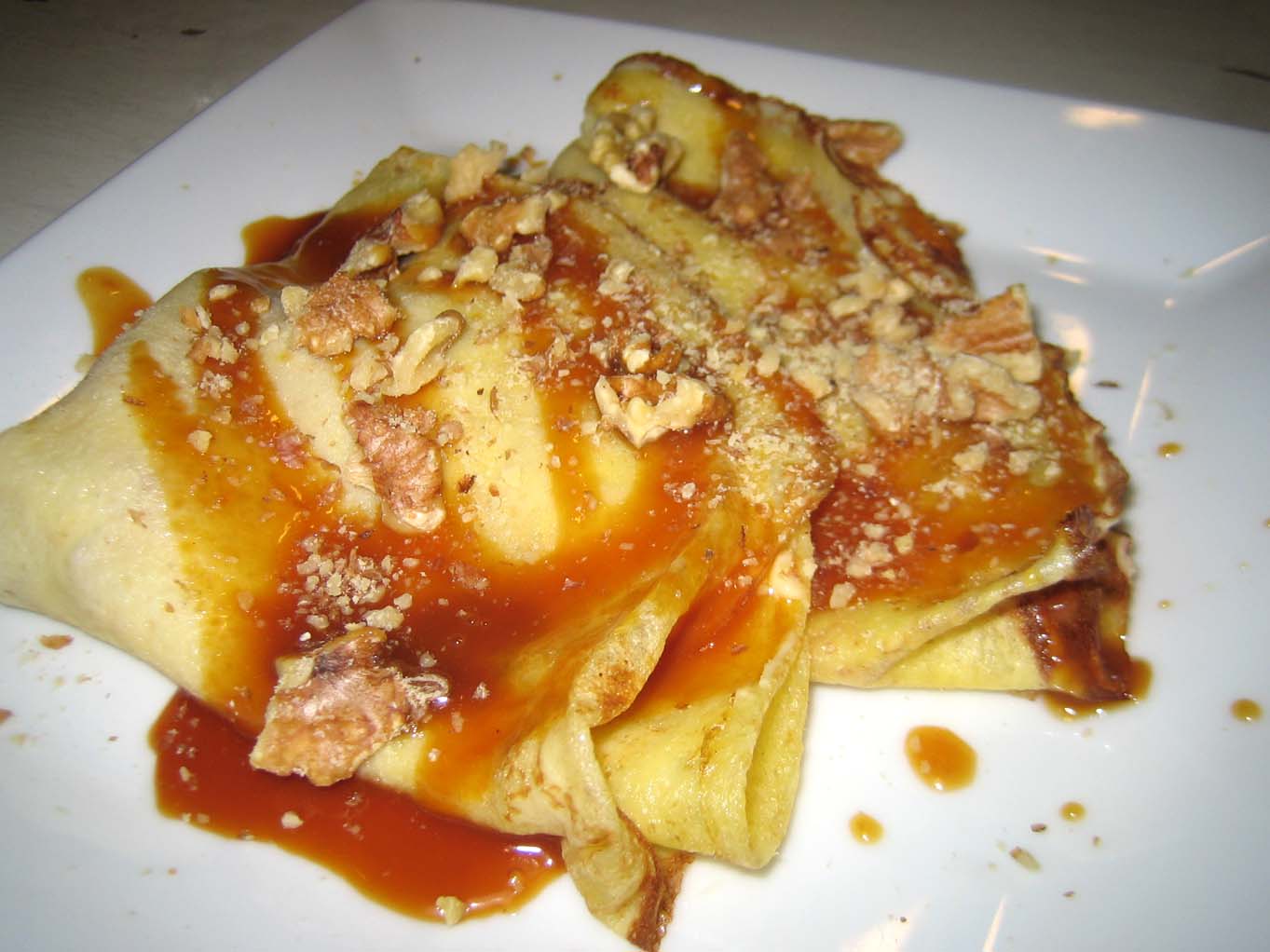 The crepes themselves were lovely and the walnut was nice and crunchy but overall it was too sweet for my liking. They probably had too much sugar and caramel sauce in it.
I didn't take photos of the place, but you can refer to Soo Yin's review. She's got some lovely photos of the place!
Overall, although I didn't try their mains, I found The Apartment rather pricey as their portions are pretty small.  Plus a quick check round other blogs seem to indicate that there are some hits with the food, but also definitely some misses.
However, service was quite good on the day I was there. Probably because they've been open for a while and would have worked out the initial kinks.