Yup, the donut craze has finally hit Penang! We don't have J.Co donuts. Neither do we have Big Apple Donuts. But….we have…. Missy Donut!
Grand opening of Missy Donut today at Gurney Plaza, Penang…
I happened to be at Gurney Plaza today for lunch and saw that they were open. Unfortunately, they were only selling the donuts to the public after their opening ceremony, after 3pm. So they told me I could come back then. Little did I know that they were actually GIVING AWAY FREE donuts during their opening ceremony!
Since I missed out on the free donuts, I went back in the evening.
They didn't have that many varieties available, probably because they gave most of them away earlier… But I still bought half a dozen of assorted donuts for RM11 (slightly more expensive than Big Apple's) And came back with this….
I was licking my lips in anticipation cos they looked so good….! I had bought 2 of the Glaze, the Almond Lover, Green Tea, Peanut Butter and Blueberry Chocolate.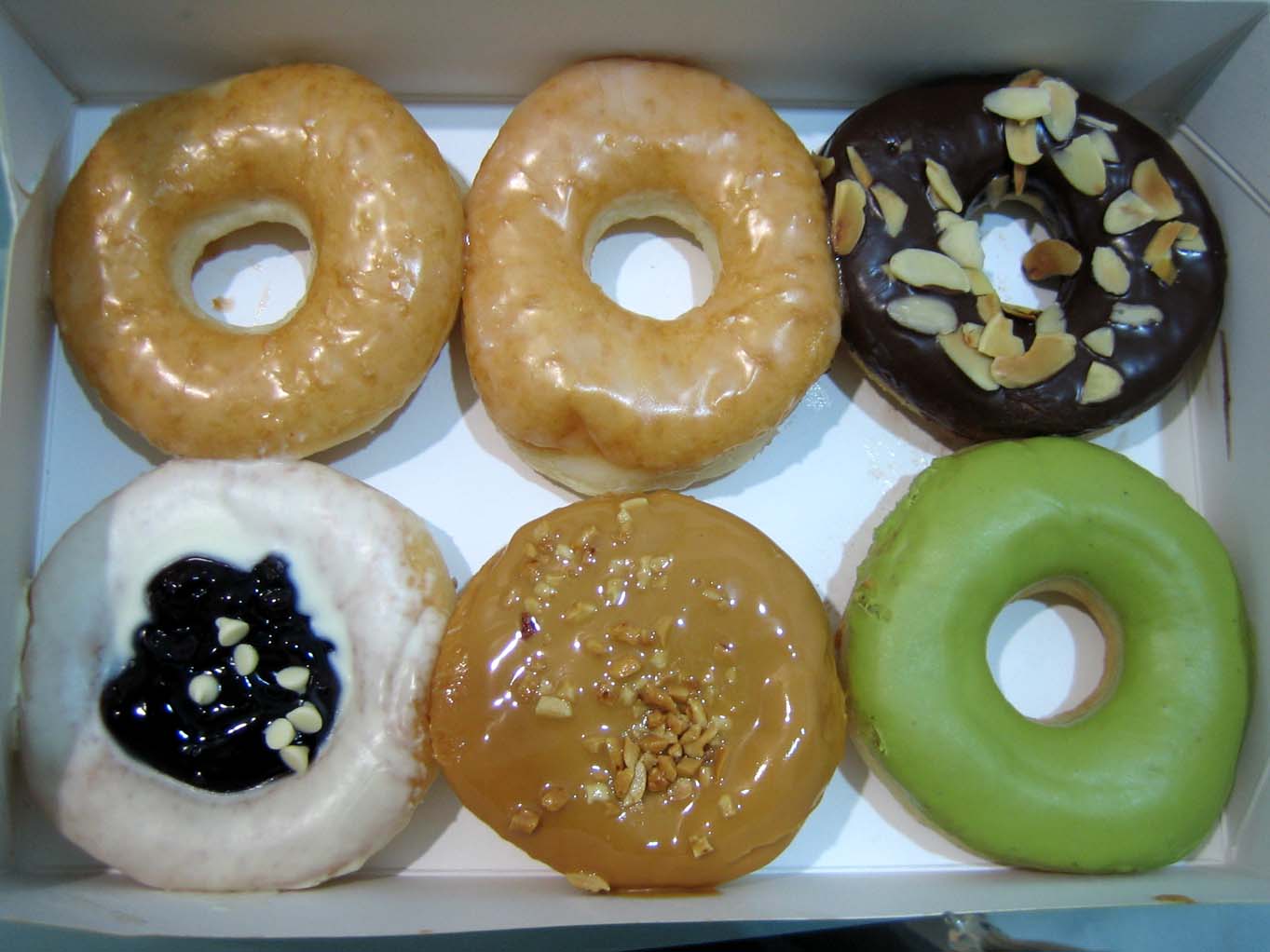 The verdict?
Not bad. Not as good as J.Co or Big Apple. But better than Dunkin' Donuts.
The donuts here at Missy Donut are rather light in texture and slightly crispy on the edges. I tried the glaze, green tea and blueberry chocolate. I liked the glaze. The green tea however was rather disappointing as I didn't taste much of the green tea at all. I thought the blueberry chocolate looked the prettiest out of the lot of donuts that I bought. I liked the white chocolate glaze but didn't think much of the blueberry.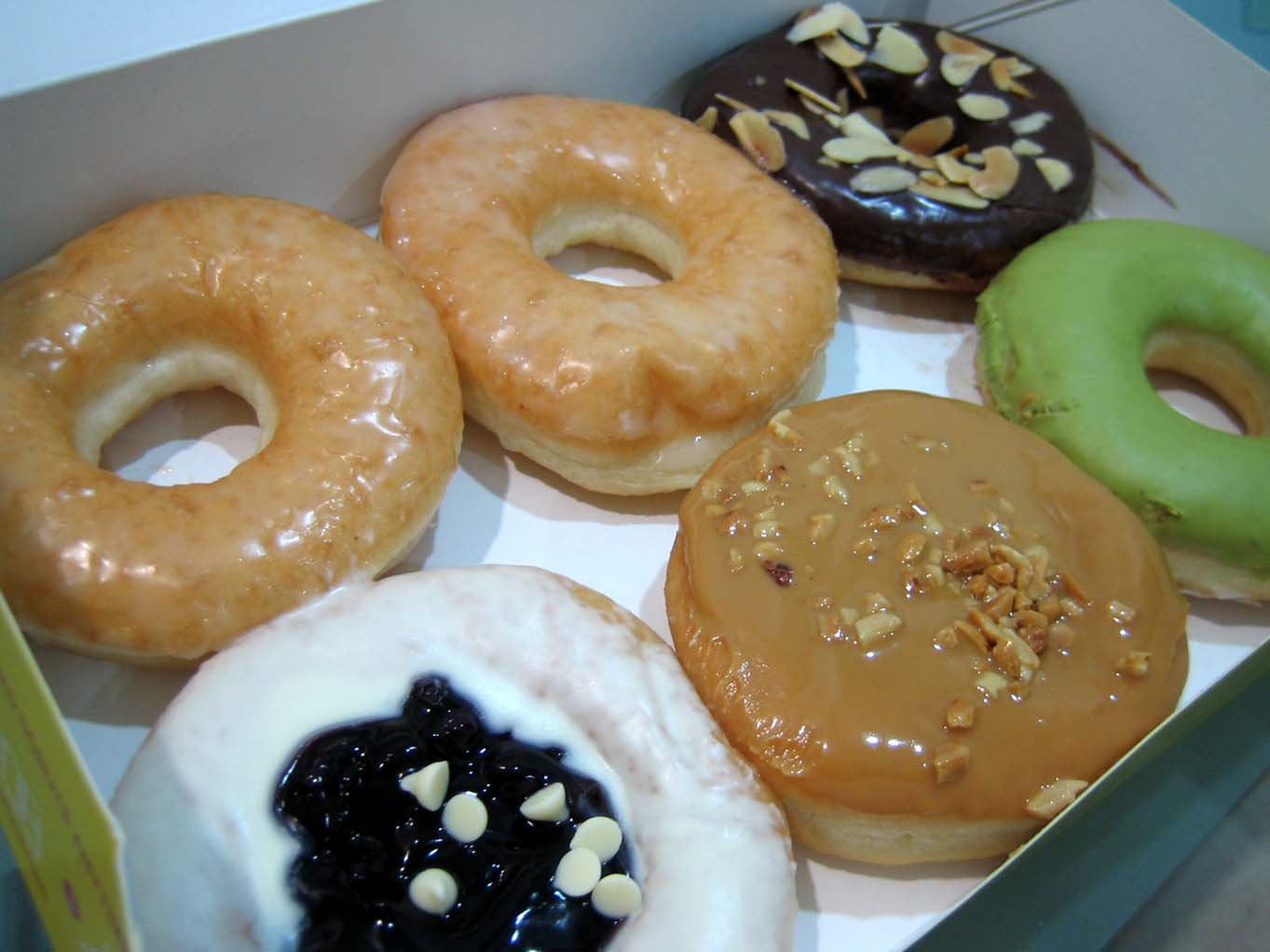 My brother tried the rest and didn't think much of them. I think his taste buds have probably been spoiled by the likes of J.Co and Big Apple! 🙂 I would be up for trying the other flavors that were not available today, but maybe not too soon. Donut overload oredi! 😛