Nyonya Breeze used to be located next to Naza Hotel in Tanjung Bungah. But recently, they moved to Abu Siti Lane, off Macalister Road. Located opposite Choo Plaza, its bright green signboard is hard to miss.
My family is always in search of good nyonya food, as my late grandma was a fantastic cook who would whip up these amazing nyonya dishes. Perhaps we're biased, but so far, nothing seems to come close to whatever came out of my grandma's kitchen. So we entered into Nyonya Breeze, hopeful….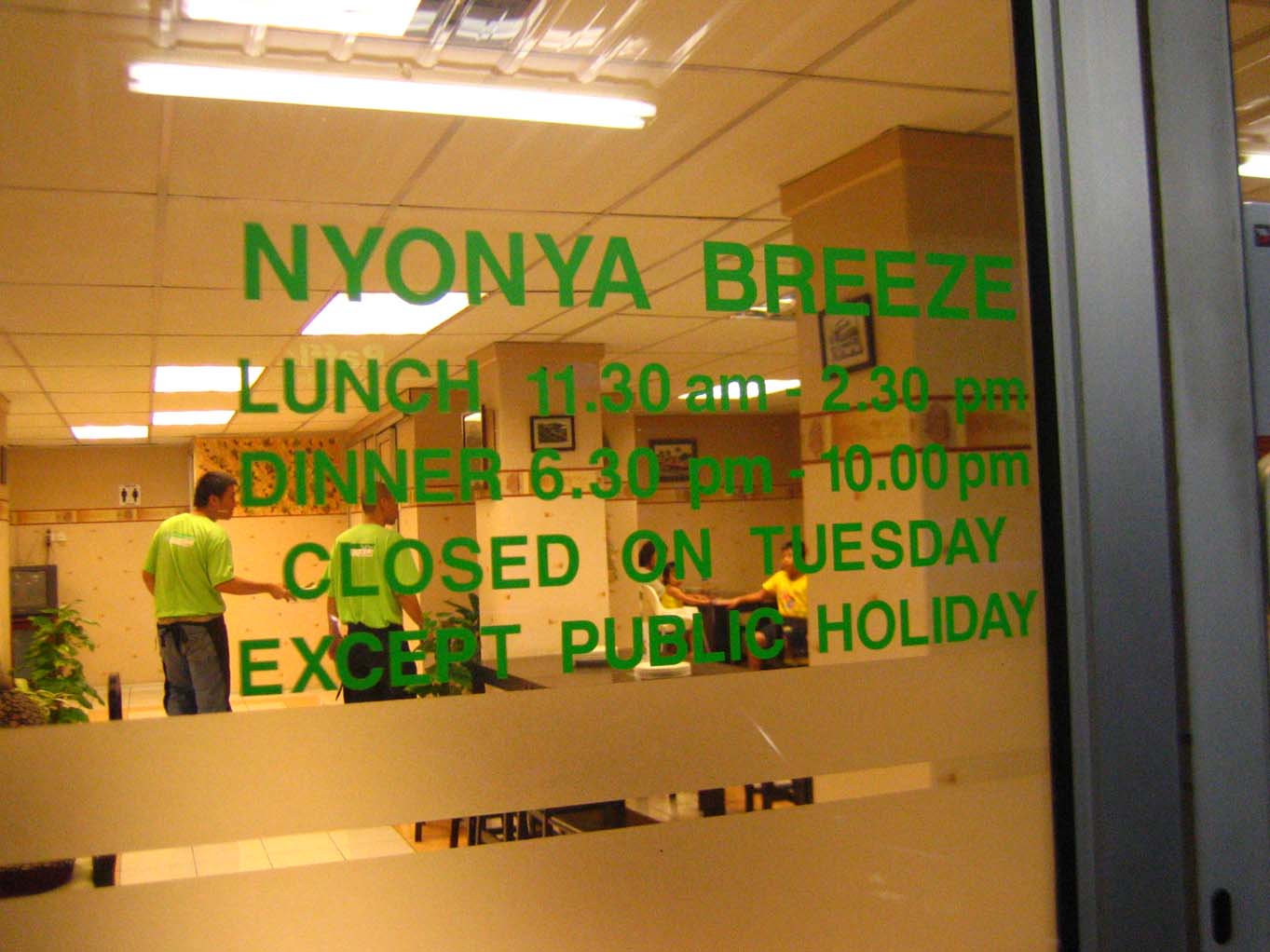 Service was quite brisk, but I was told that the previous weekend (New Year's) the place was full and there was a long waiting time for the food (about 45mins!). But today, there were about 6 tables and thank goodness we didn't have to wait very long.
The "ju hu char" (stir fried shredded senkuang, carrots and dried cuttlefish and mushrooms) was tasty and flavorful. It came with sambal belacan and fresh lettuce leaves.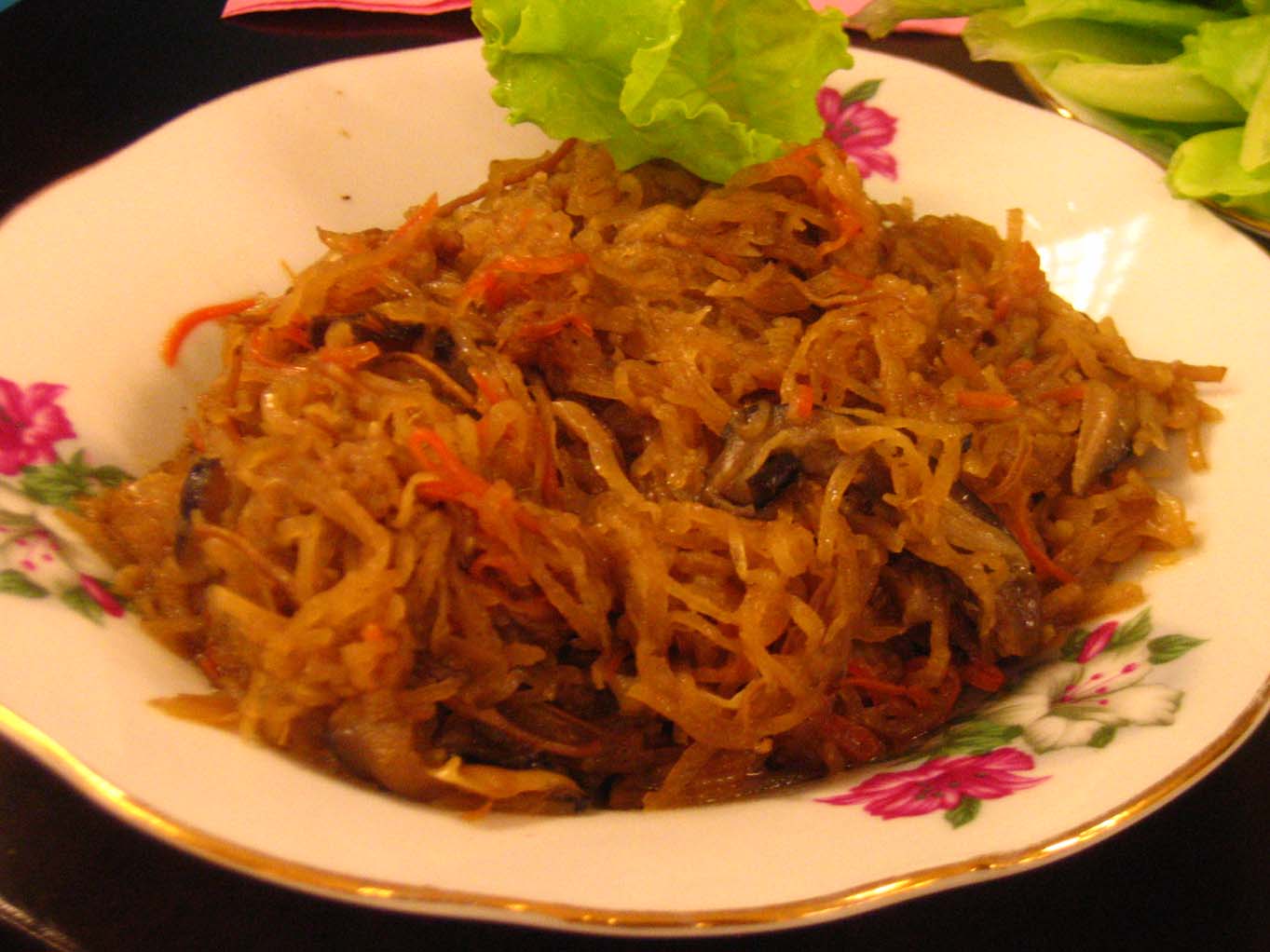 Next up was the 'Tau Eu Bak' (pork in soya sauce), a favourite dish of mine. Unfortunately, the one here in Nyonya Breeze was quite disappointing. The flavor is good. But the pork meat was hard and tough. It should be very tender after hours of simmering in the pot. So I could not understand why the meat turned out hard instead.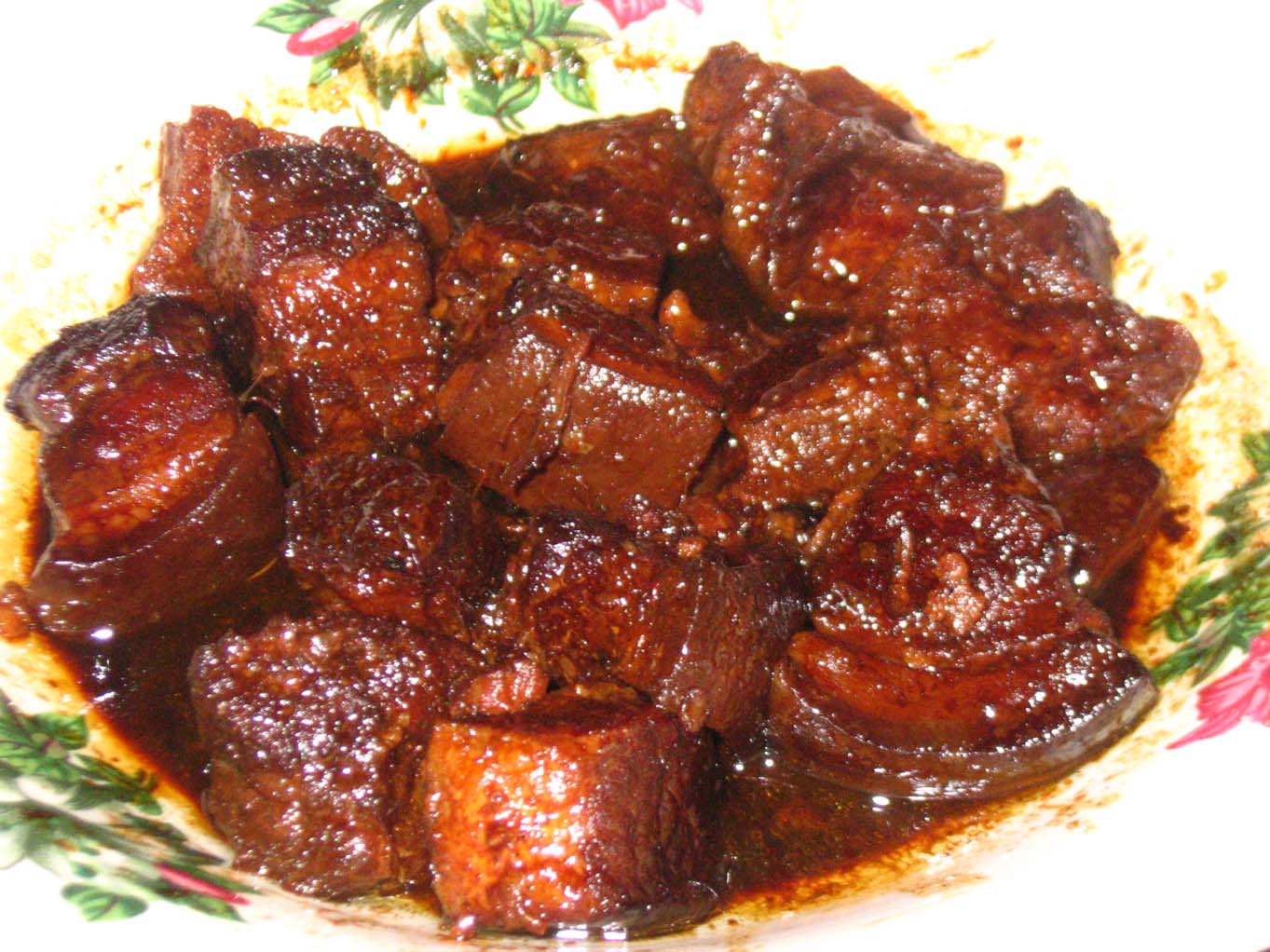 The Inche Kabin (fried chicken) was so-so. I was a little disappointed that they served it without the usual prawn crackers on top.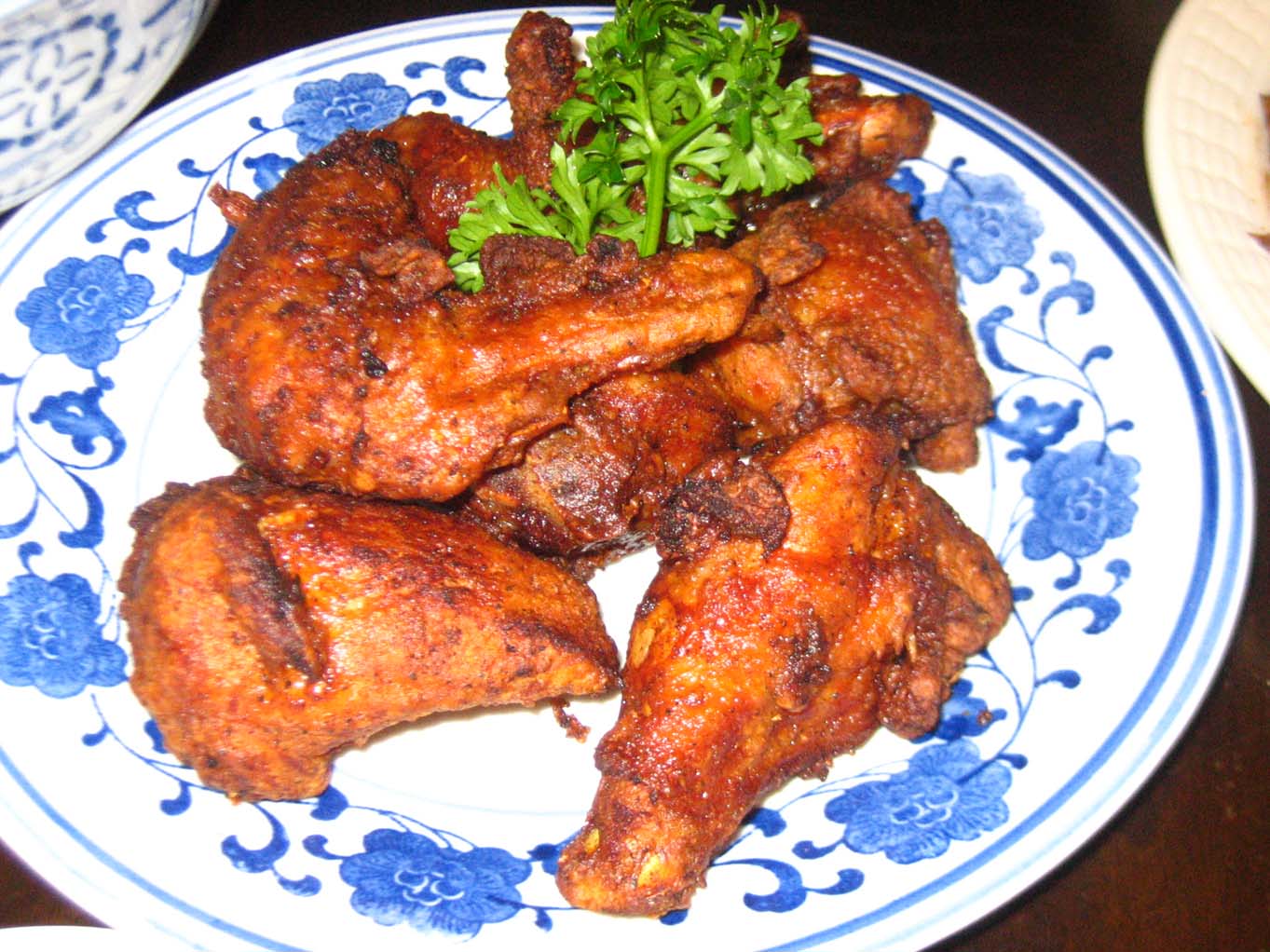 Luckily the Too Thor Th'ng (pig's stomach soup) was much better. It was hot and peppery. It's one of my favourite soups which I haven't had in a while.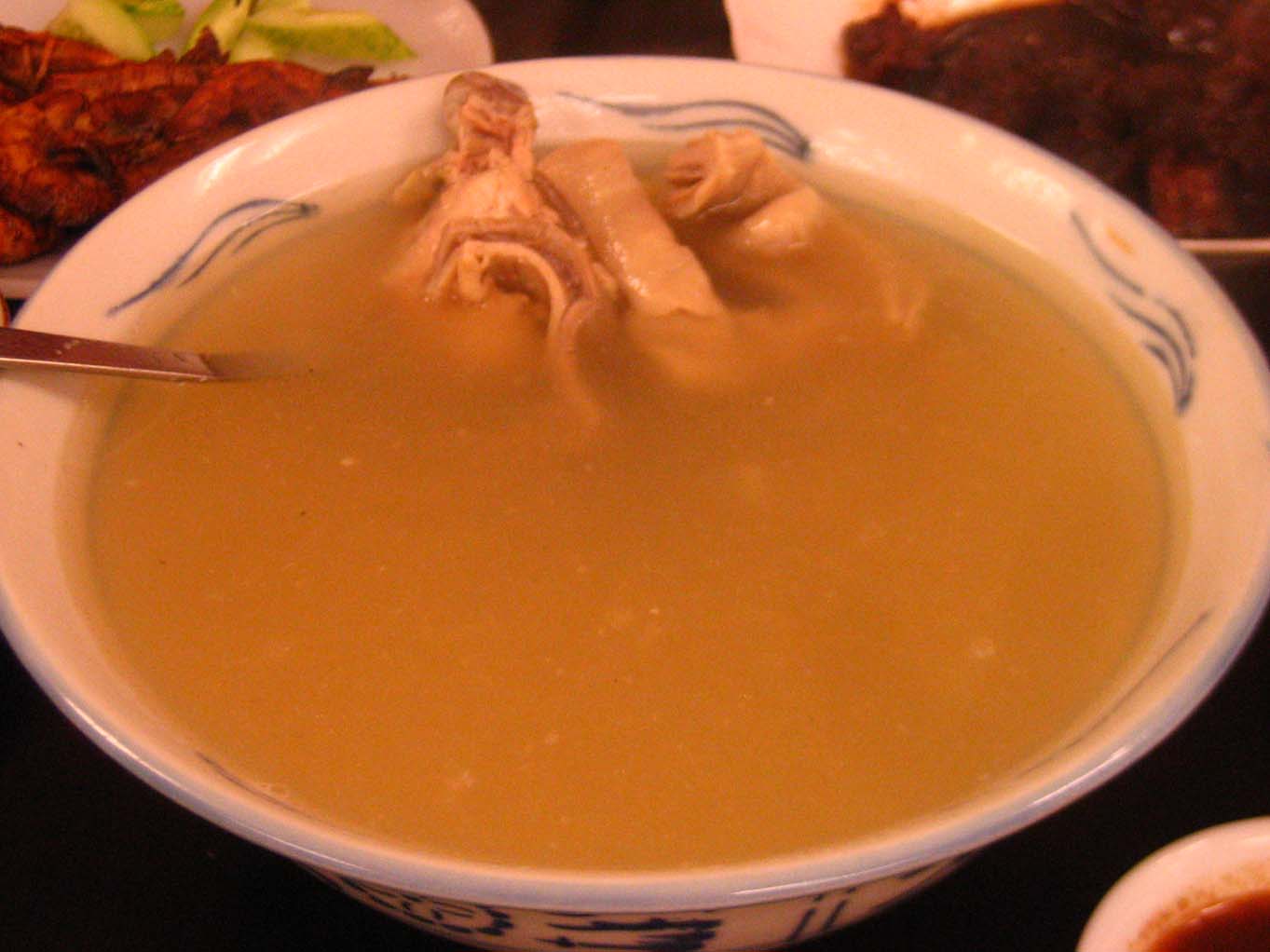 Finally we had the Assam Prawns. This was not too bad, but I would have preferred it with a stronger assam flavour.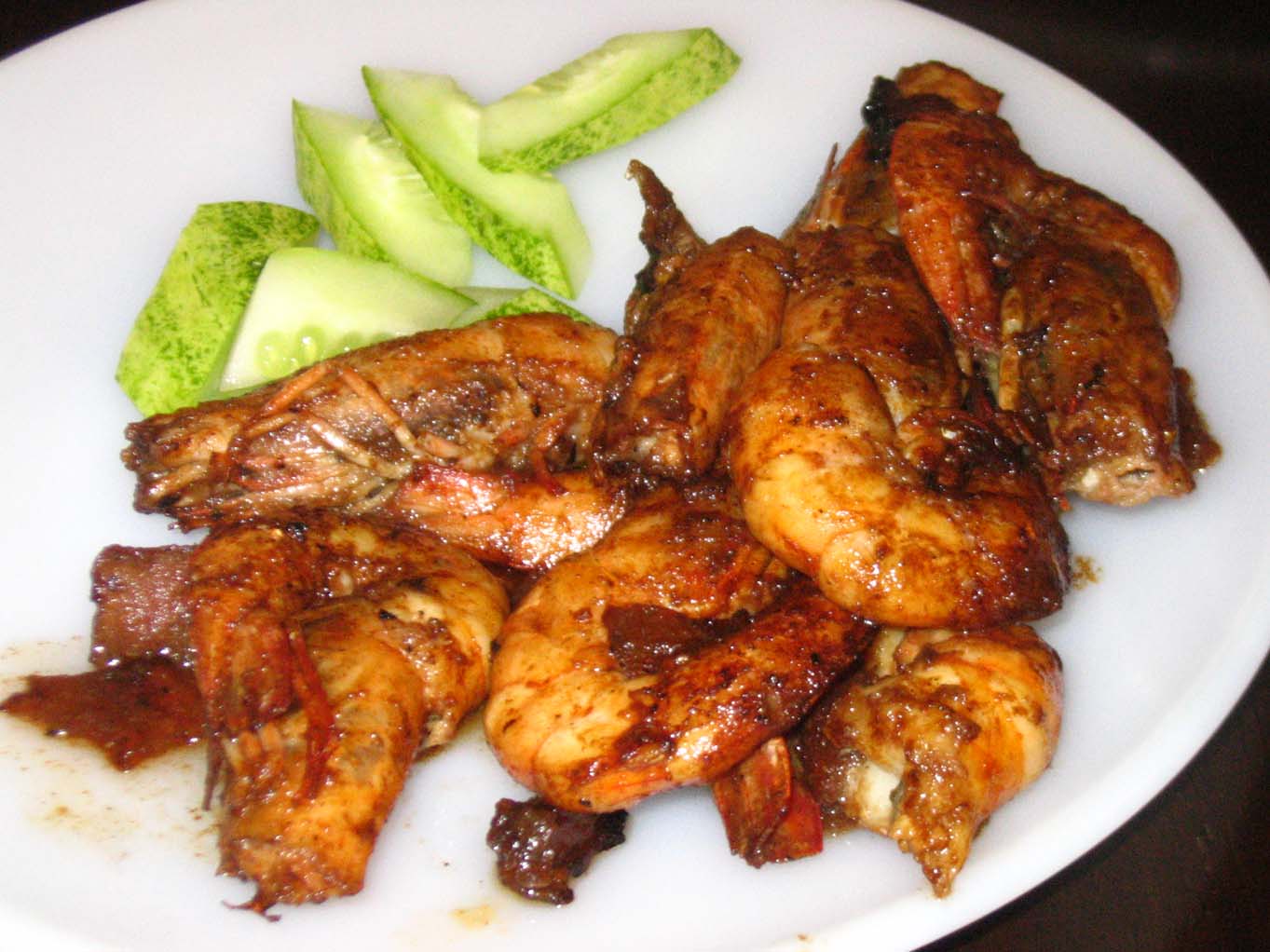 Their dessert of the day was Banana Sago. We ordered one bowl to try. And I must say I was quite disappointed with this. It's basically sago cooked with santan and bananas. It was too sweet for me. Everyone else in my family didn't think much of this dessert.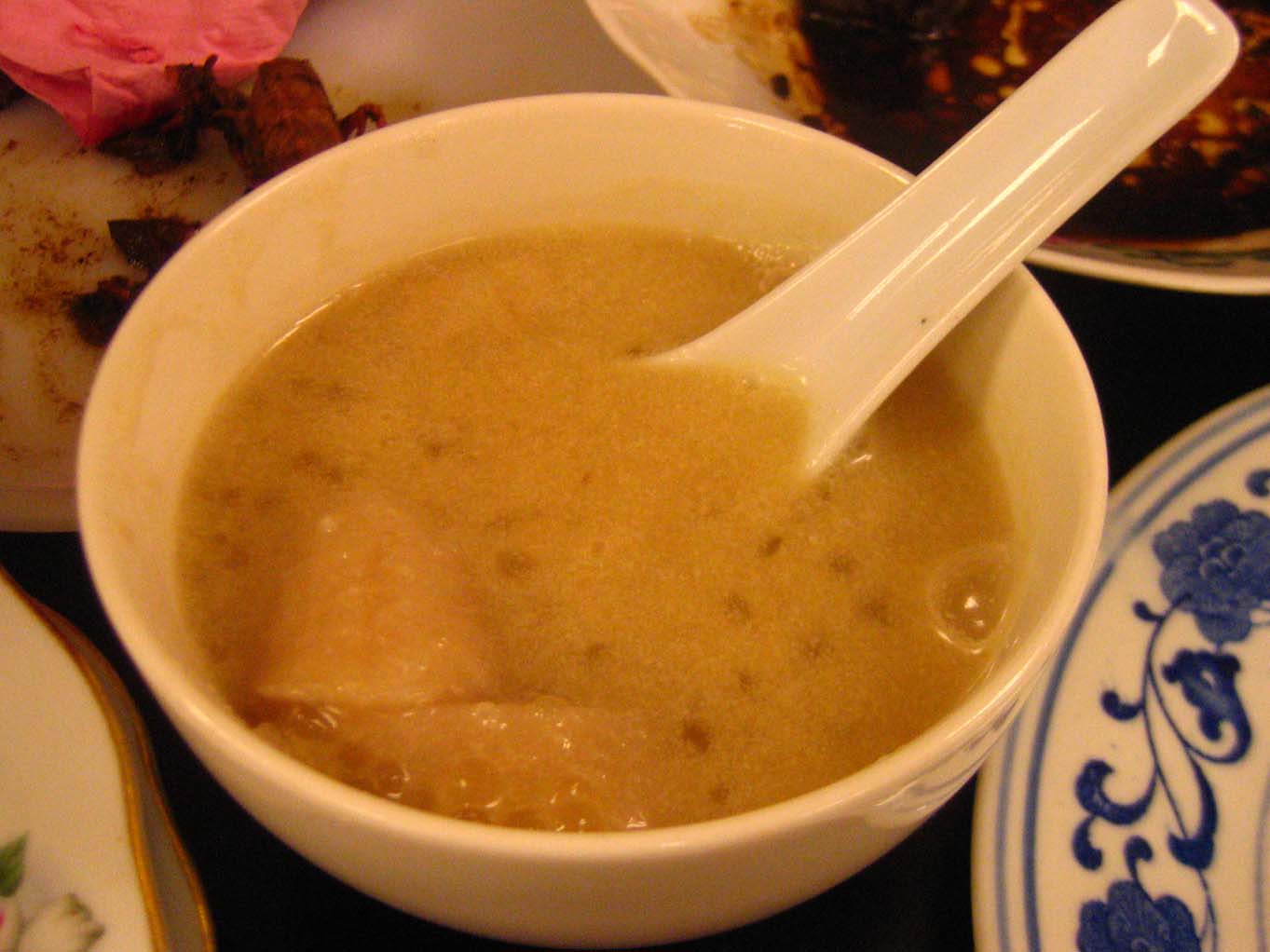 But I was quite delighted to find that their drinks list includes 'Or Thing Ginger Tea' (Ginger and Black Sugar tea) I immediately ordered this when I spotted it. I love the hot ginger tea and how soothing it can be (especially for those people who have 'wind' in their stomach).
The total bill came up to about RM63 inclusive of 4 drinks. Food here is so-so. They do have a rather extensive menu and there are many other dishes which I've yet to try (such as Hong Bak, Curry Kapitan, Lor Bak, Acar etc etc) Wouldn't mind coming back here again to try the other dishes before giving them the final verdict. 🙂
Oh they are also promoting their Chinese New Year menu which will be for the eve of Chinese New Year and on the 2nd and 3rd day of Chinese New Year. I took a quick look – a course dinner for 10pax is RM228 while a course for 4 pax is RM78.