Red Rock Hotel is the ex Agora Hotel along Macalister Road that had undergone a recent renovation and facelift. And it is home to this delightful Chinese Restaurant – Tian Tian (Everyday Supreme)!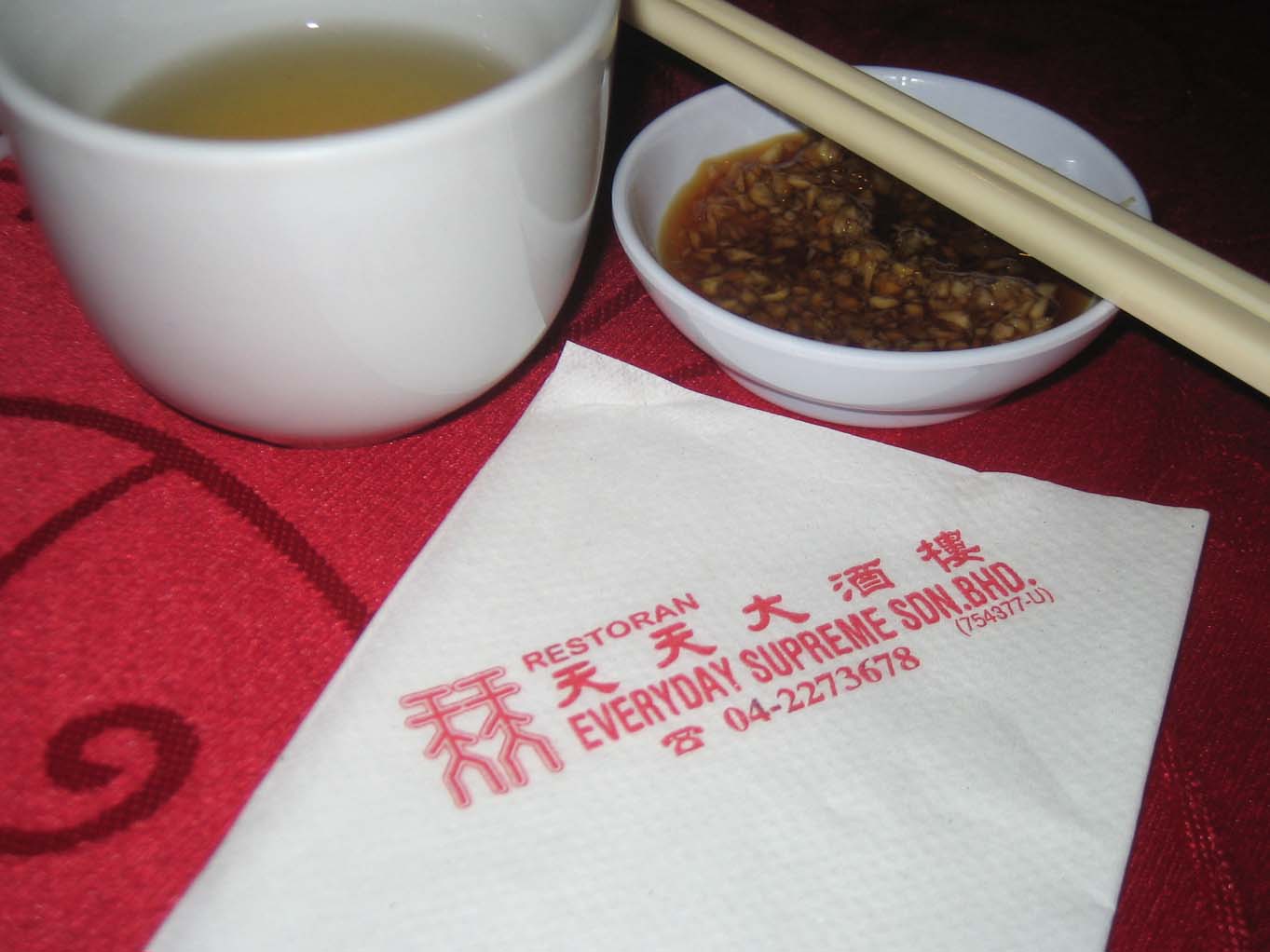 We recently had a dinner for 14 pax and I enjoyed every single dish! So let's get on with the food….
For starters we had this unique dish – 'Jing Yun Juen'. I apologize for not getting the names in Mandarin as I can't read Mandarin! So I shall name the dishes according to the 'han yu pin yin' (with help with the translation from my mom!) This seems to be one of the popular signature dishes and its a piece of fried puff (I can't tell what it is) wrapped in a man tau. Something different indeed! The portion they served for 14 pax costs RM30.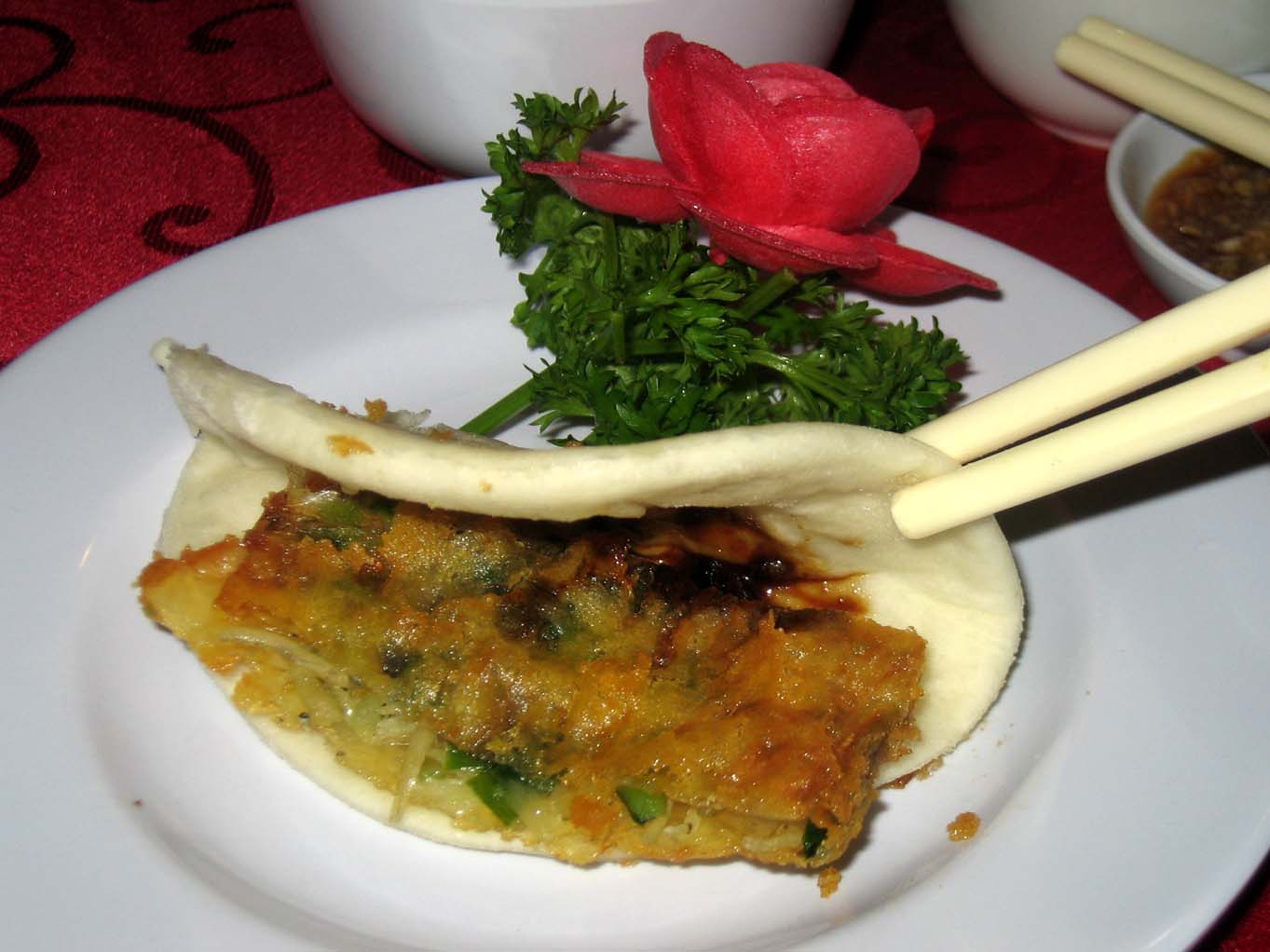 Next up was a dish that looked to me like Foo Yong Egg which they served with fresh lettuce leaves. Little did I know that this dish called "Chao Bu" is actually chock full of expensive stuff like crab meat and scallops! And it costs RM90!
Next came the dishes to be eaten with rice… There was the "Kar Heong Tau Fu" (Homemade Beancurd) RM20 which was steamed beancurd (somewhat similar to the Japanese beancurd) and topped up stir fried mushrooms, salted fish and minced chicken meat. The beancurd texture was smooth but I found the topping a bit too salty especially when you bite into the bigger pieces of salted fish.
The "pai gu" (Spare ribs) was very juicy and tasty (RM30) It was so good that by the time I wanted to snap a picture of it, very little was left!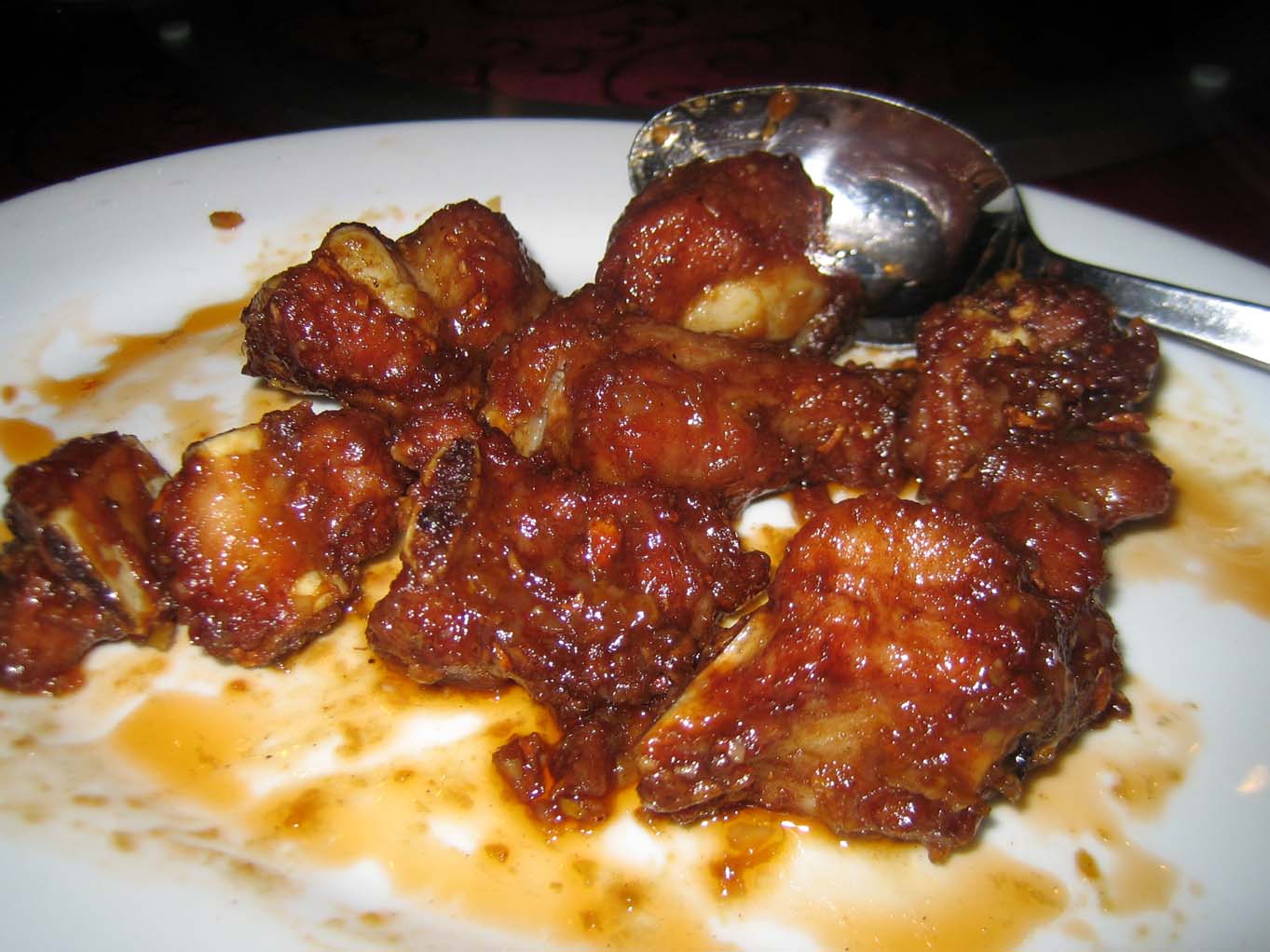 The stir fried brinjal with dried prawns (RM15) is a spicy dish which was delicious! I've had this dish before in another Chinese restaurant – CRC Restaurant.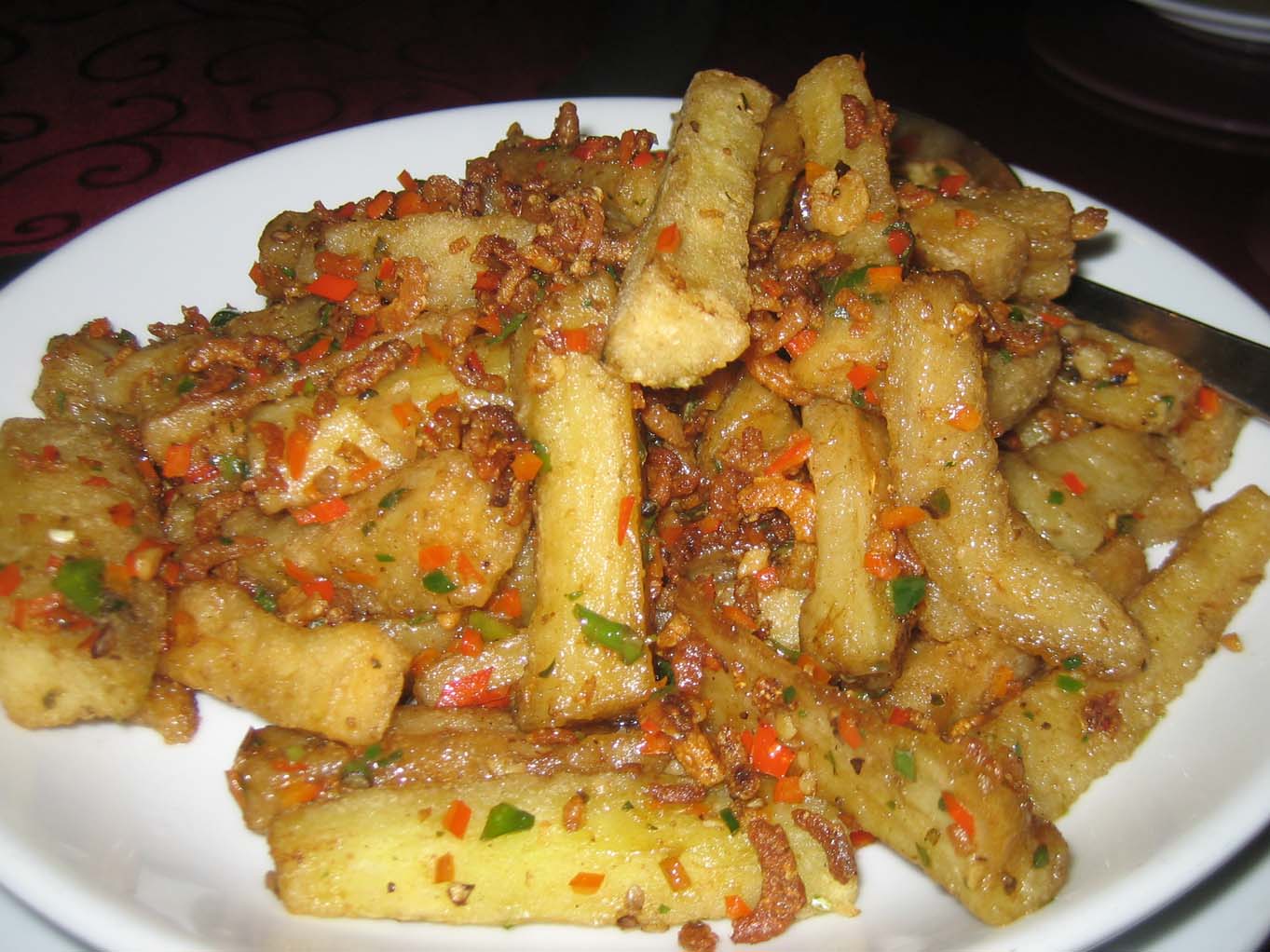 Next up was the Steamed Dragon Fish (literal translation) RM90. The fish came steamed with soya sauce. It was fresh and the meat was nice and firm.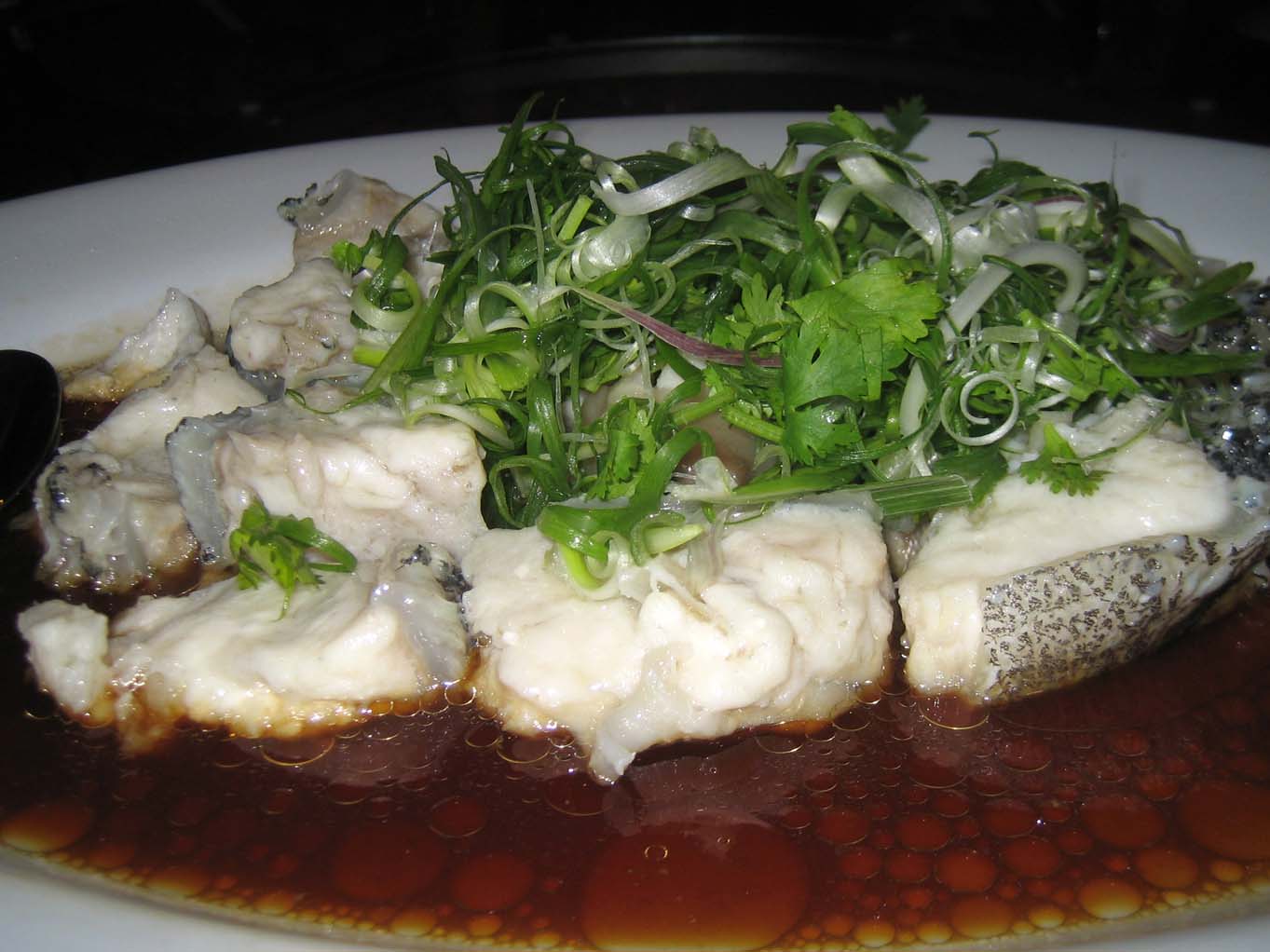 We also had this lovely chicken dish (RM25) which came subtle hints of nutmeg and peanuts. One of my favourite dishes from the dinner!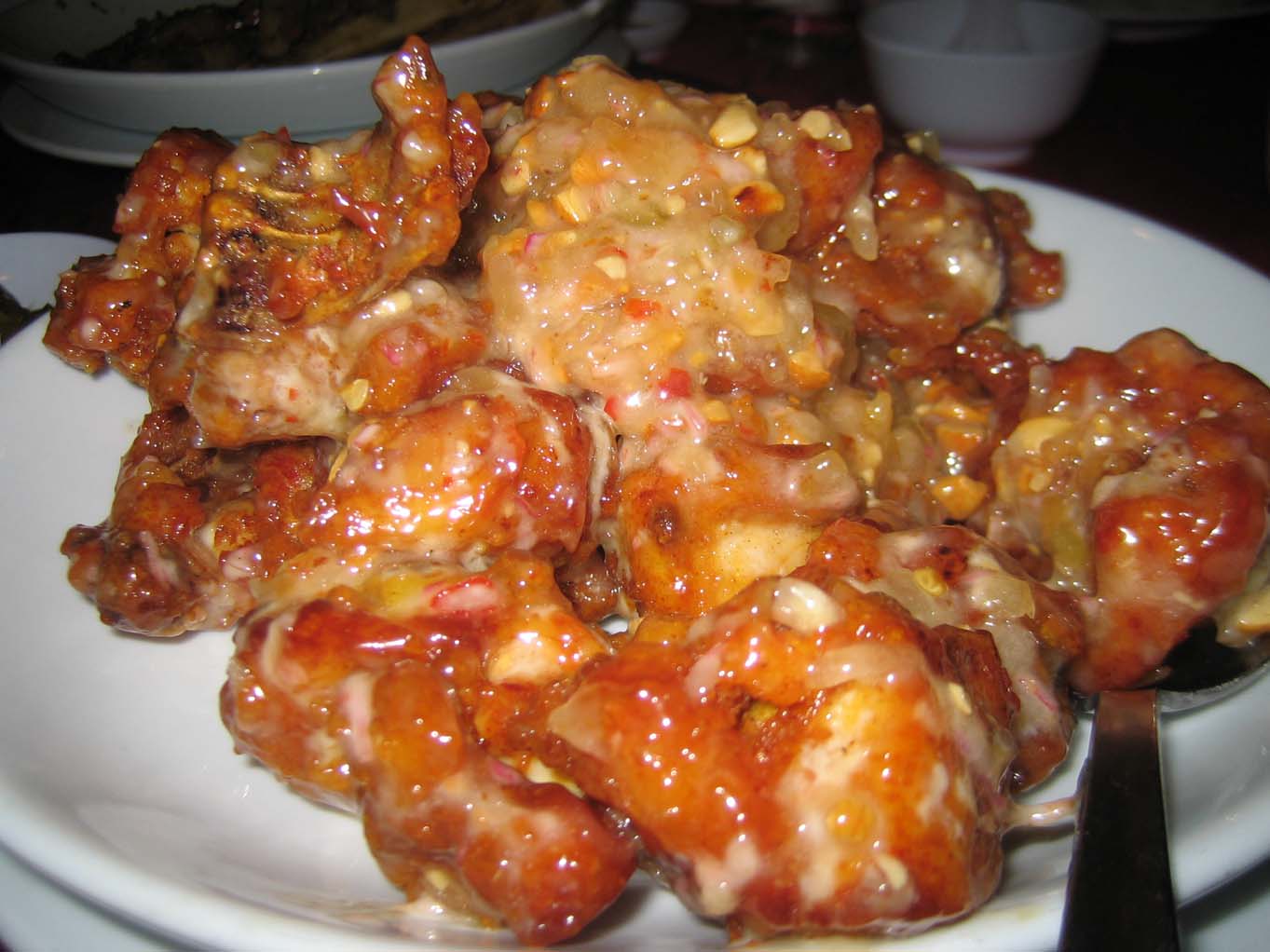 After such a rich scrumptious dinner, we somehow still had room for some dessert. We ordered the Honeydew sago (medium size – RM12) and 'Kwai Leng Ko', a traditional herbal dessert (RM3 per portion).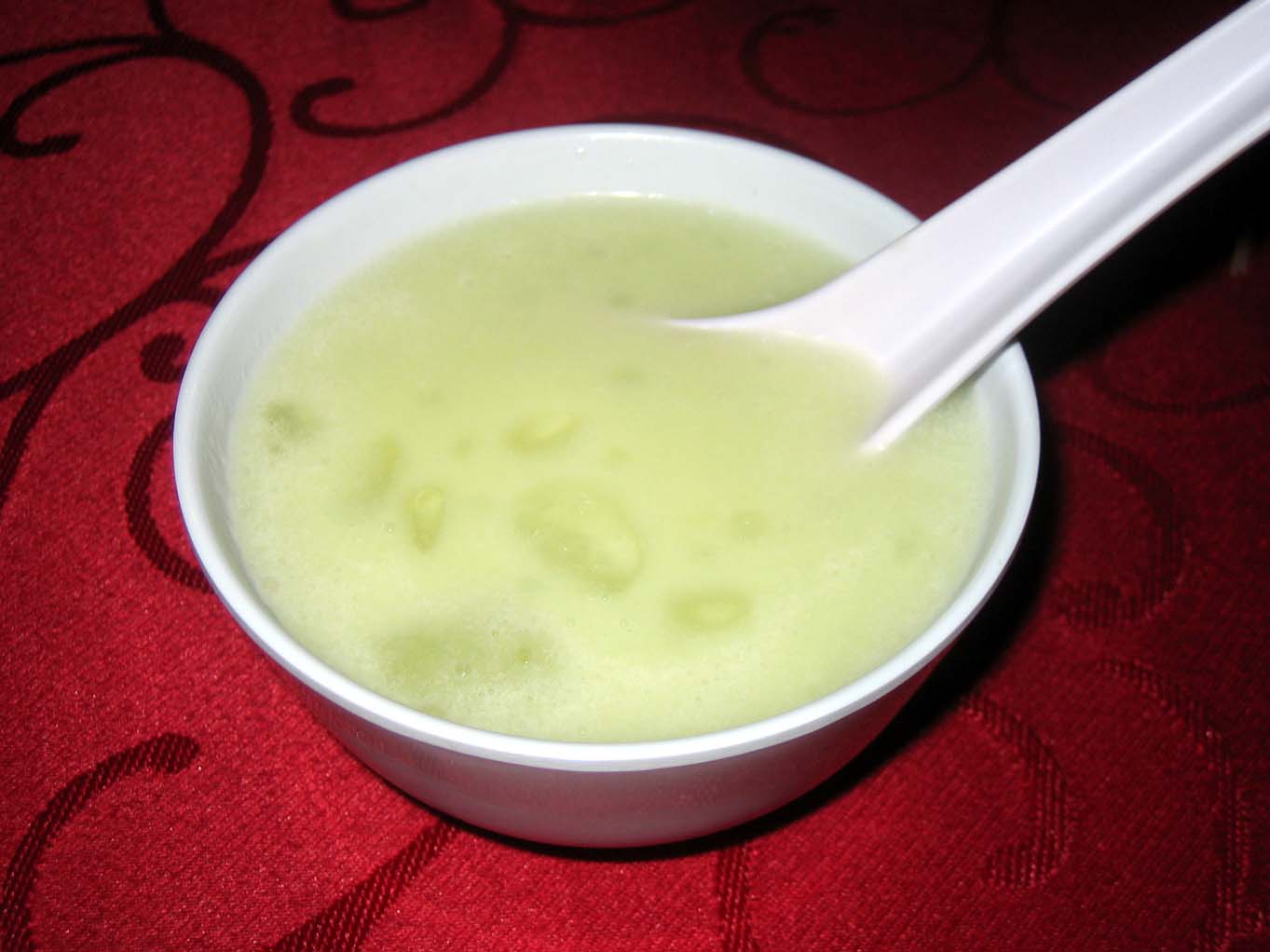 The Honeydew sago was fair. Have had better but this was passable. I didn't try the 'kwai leng ko' as I don't really like the bitter taste even though you do eat it with honey. But it got positive reviews.
Everyone thoroughly enjoyed the food.  This restaurant is also a popular venue for wedding dinners.
Tian Tian (Everyday Supreme) Restaurant is open for lunch (12pm-3pm) and dinner (6pm-10pm).