As Chinese New Year draws nearer (its less than a week away!) there will be a mad dash to the malls and supermarkets for last minute shopping (for clothes, gifts, cooking ingredients etc) Many will also be slaving away in their kitchens preparing CNY goodies.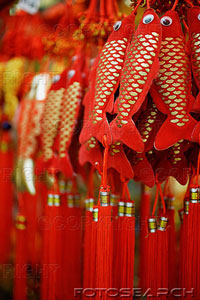 But for those of you like me who eat out, here are some suggestions of restaurants to go to for the Chinese New Year. Since it's the festive season do remember to call to make reservations! 🙂
1. Tian Tian Restaurant at Red Rock Hotel along Macalister Road
One of the newer Chinese restaurants in town, the food here won't disappoint! They should have their own set menus for CNY which includes the must have yee sang. T:04-2273678
2. CRC Restaurant along Jalan Padang Victoria
This place is no stranger to weddings and functions and it's a definite crowd favourite for this festive season. Word has it that the chefs from Tian Tian Restaurant were trained by the chefs here at CRC. (no wonder the dishes served at both places are quite similar). T:04-2289787, 04-2299155
3. Double Good Restaurant
They are 2 outlets – the original one at Bukit Jambul (Jalan Tun Dr. Awang, Sg Nibong Kecil) and a bigger newer outlet at Juru Autocity. Serves value for money Chinese food which is definitely palatable (especially the curry prawns). They are also running the set menus for CNY. No ala carte available for this season. T: 04-6434188 & 04-5014188 (Juru Autocity outlet)
4. 118 Wang Chao Restaurant at Pekaka Square, Sungai Dua
Also another good choice for good Chinese food. T:04-657 1118
5. Jade Palace at Choo Plaza, Abu Siti Lane
Another favourite for wedding dinners and large gatherings. T: 04-2275758
As with all Chinese restaurants, don't expect much ambience. It will be crowded, busy and loud (what with all the yum sengs and the 'lou sang' cheers) since the Chinese are very fond of 'lau juak' (in Hokkien) which loosely translated means 'lots of merry making'. So just join in the fun along with everyone!
Other delicious options you could try if you want something different:
– The Golden Triangle (I've blogged about this place quite a bit because I do enjoy the food!) There's an outlet in Queensbay Mall and Juru Autocity. And they're also cashing in on the festive season by offering set menus. Last I checked a set menu for 9-10 person retails at around RM400++ .
– Also, Deluxcious Cafe, despite being a fusion restaurant serving mainly western style dishes, are having their 'home made' yee sang served with salmon fish. All other ingredients are prepared on their own. RM68 per portion. T:04-2610288