At the last minute, a group of friends and I decided to meet up for dinner last Saturday since we were all too busy to meet over Chinese New Year. Since it was a weekend, we decided to go a bit further than we usually do for food – across the Penang Bridge to Raja Uda. For what is said to be one of the best steamboats in Penang!
So that Saturday evening, I found myself at rather unfamiliar territory as we drove up to Zi Wei Yuan Steamboat.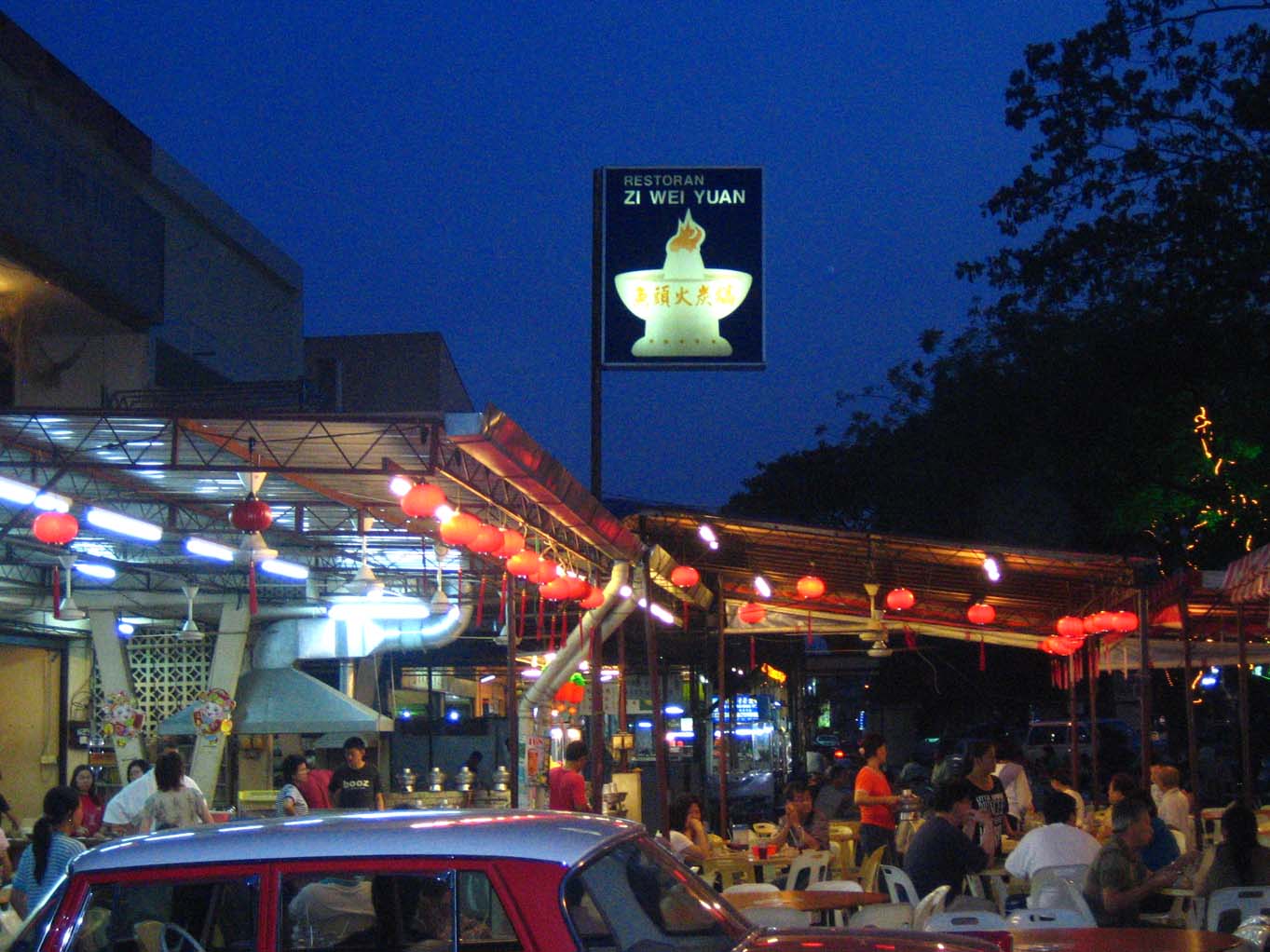 We had reserved a table for 9pax at 8pm. Soon enough, we were seated and decided to order one of their sets which cost RM238. I wasn't around when we ordered, as I was too busy buying some highly recommended 'yew char kuih'/'yau char kuai' across the street! (more on those lovely delicious 'yew char kuih' in the next post)
When I came back to the table, all our steamboat ingredients were already laid out on the table. The immediate thing I noticed about the steamboat was the charcoal in the middle. Very traditional indeed!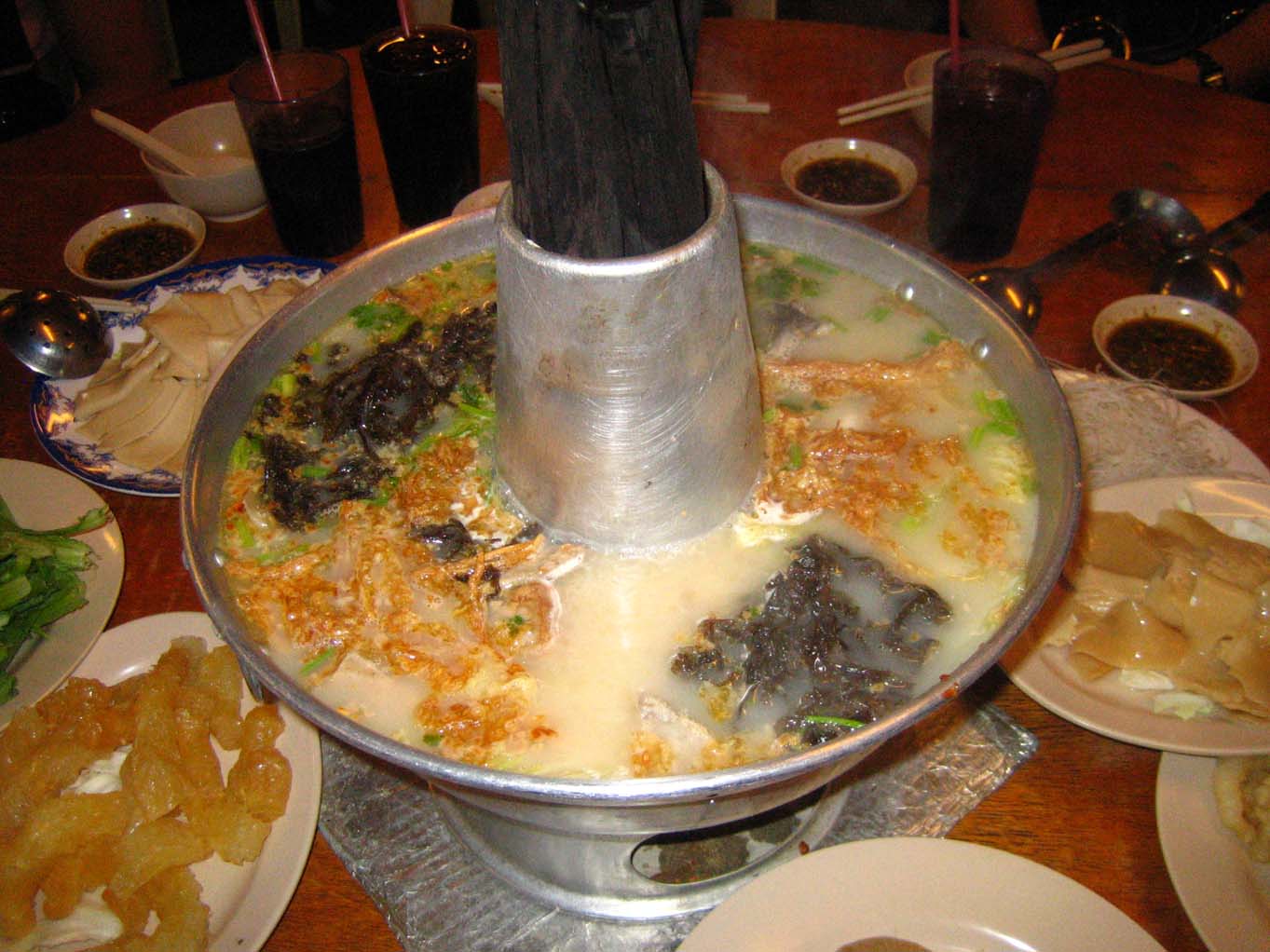 The soup base served here is special because it is cooked with yam and I also detected some 'asam boi' bits in the soup.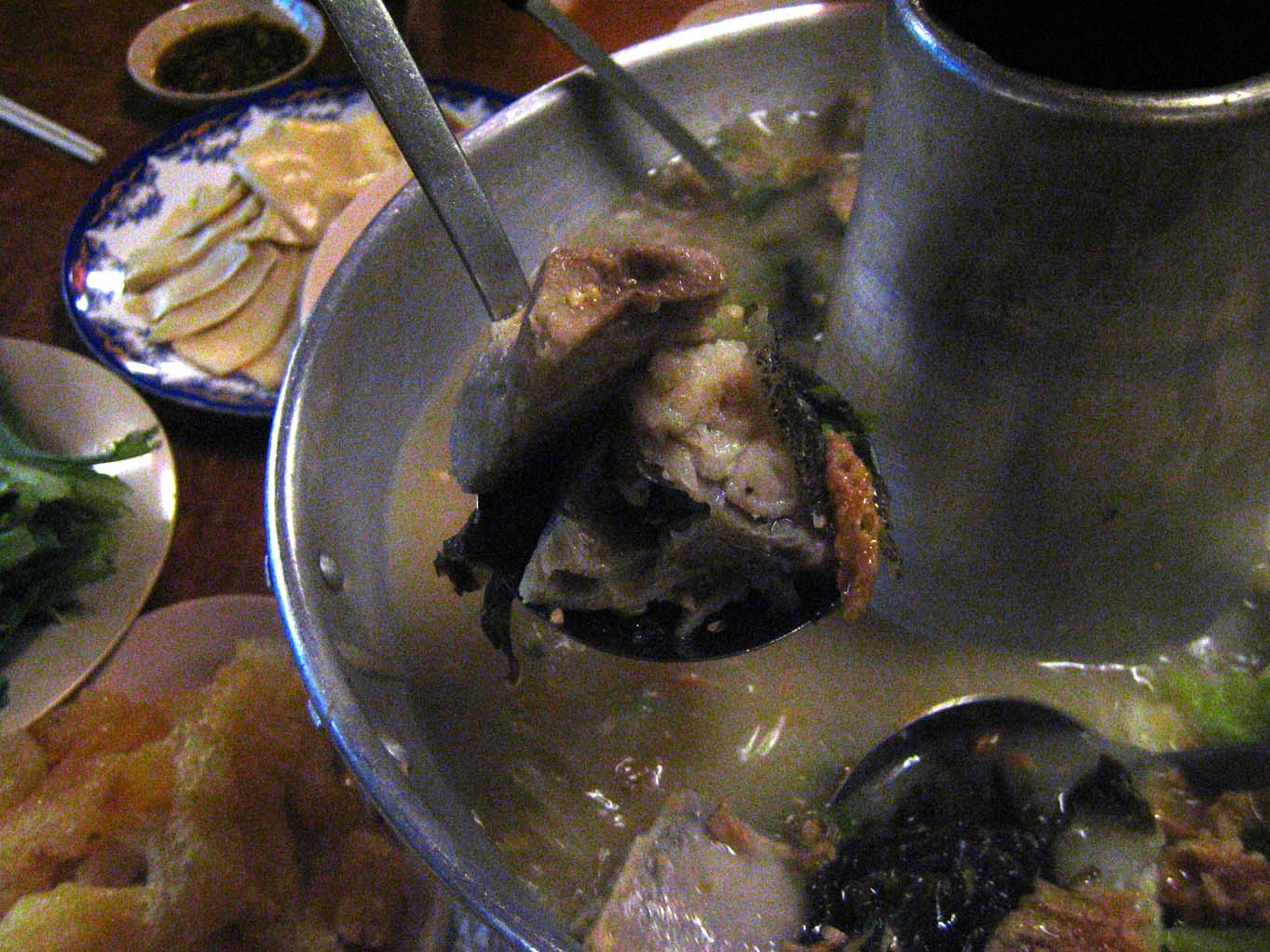 I must admit that I'm not a big fan of steamboats. Because steamboat brings to my mind ajinomoto laden soup bases and bland tasting fish balls, pork balls, squid balls….
But…one taste of the soup base served here at Zi Wei Yuan…and I was sold! The soup is really really tasty, very flavorful!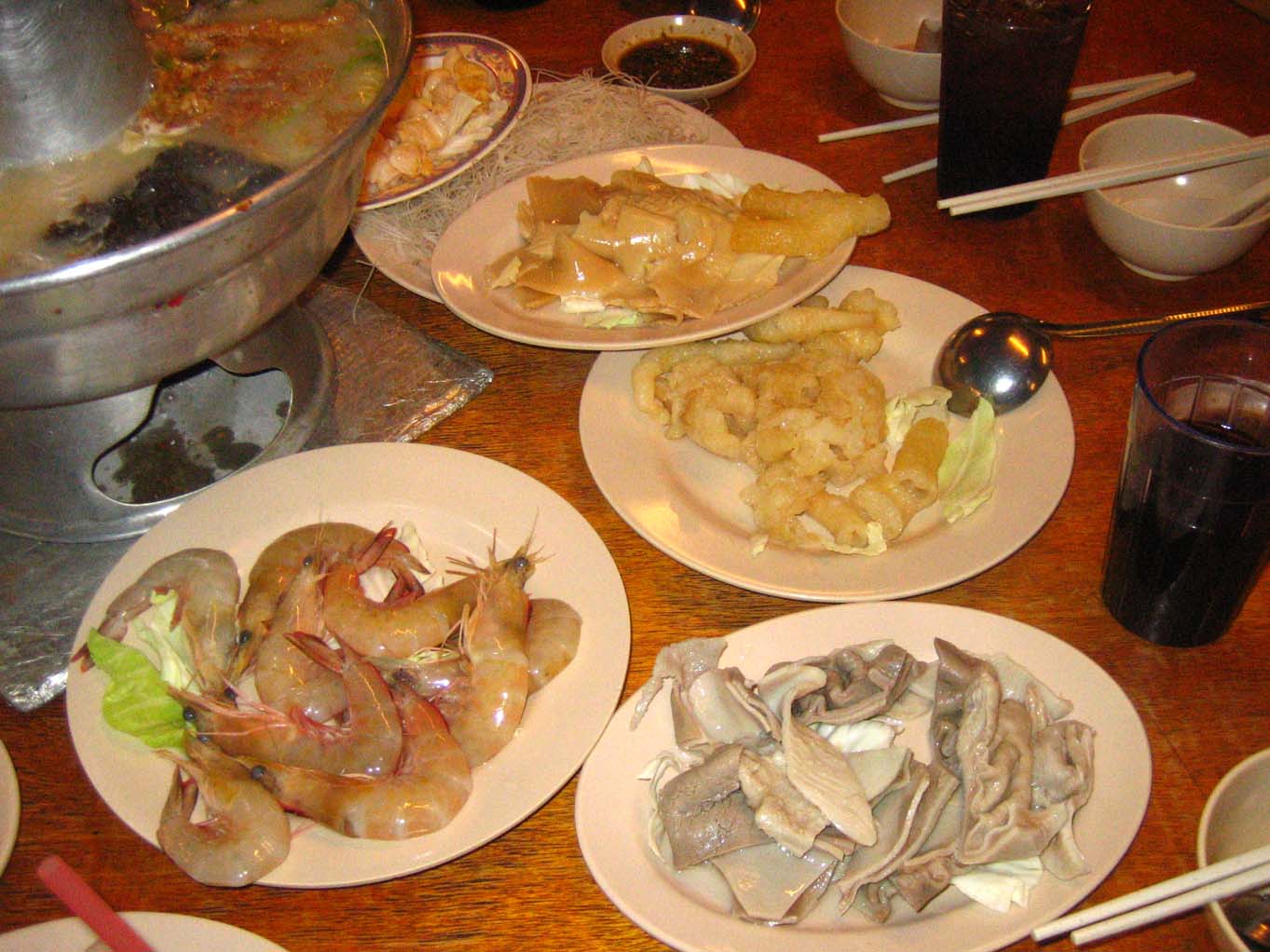 The steamboat ingredients that came in the set included all the 'expensive' stuff – abalone,  sea cucumber, fresh fish slices, fresh prawns, oysters, scallops…. including the staple fish balls and pork balls…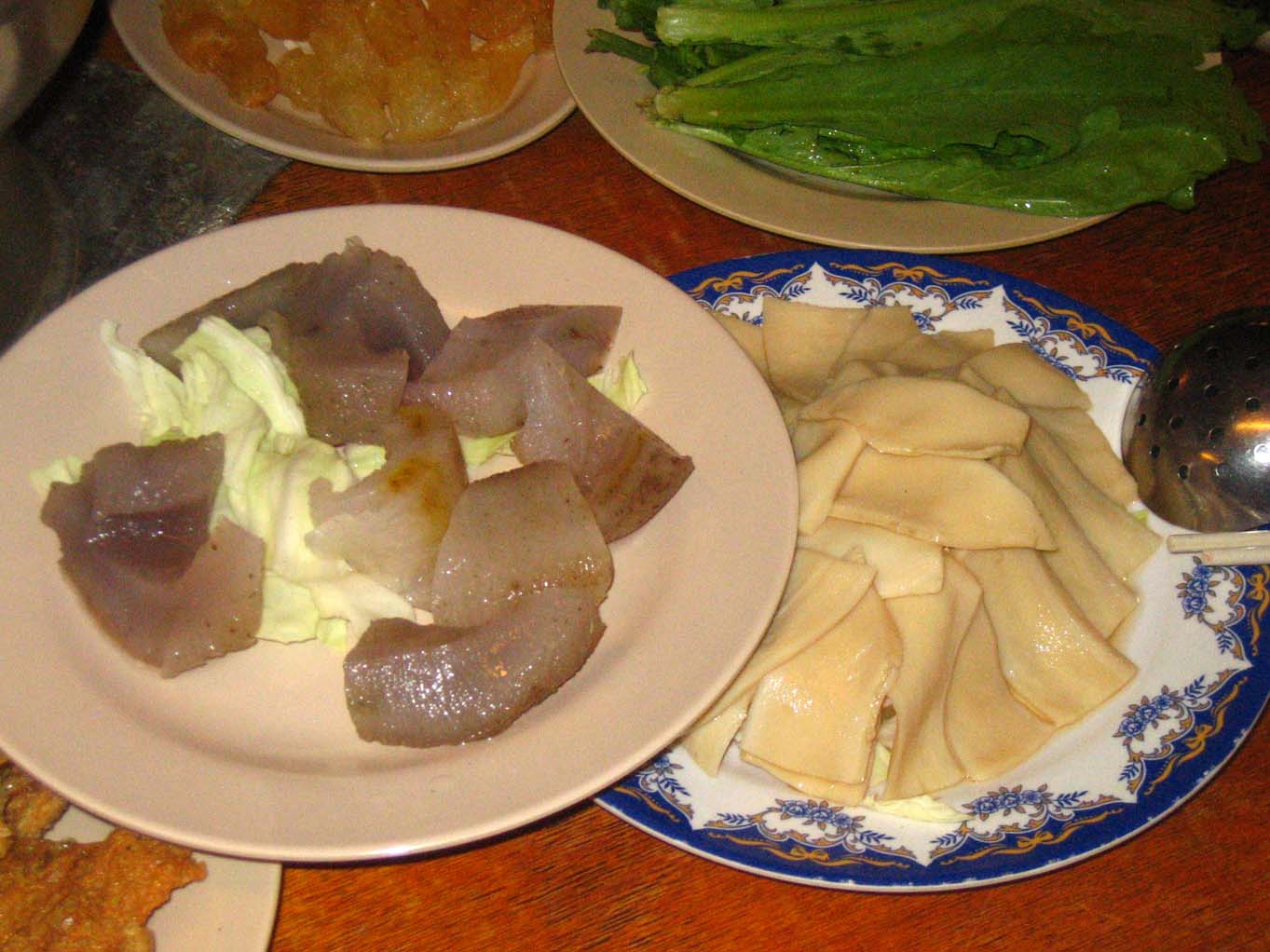 Oh and do they have a really good chilli dip! Slightly sour and plenty spicy!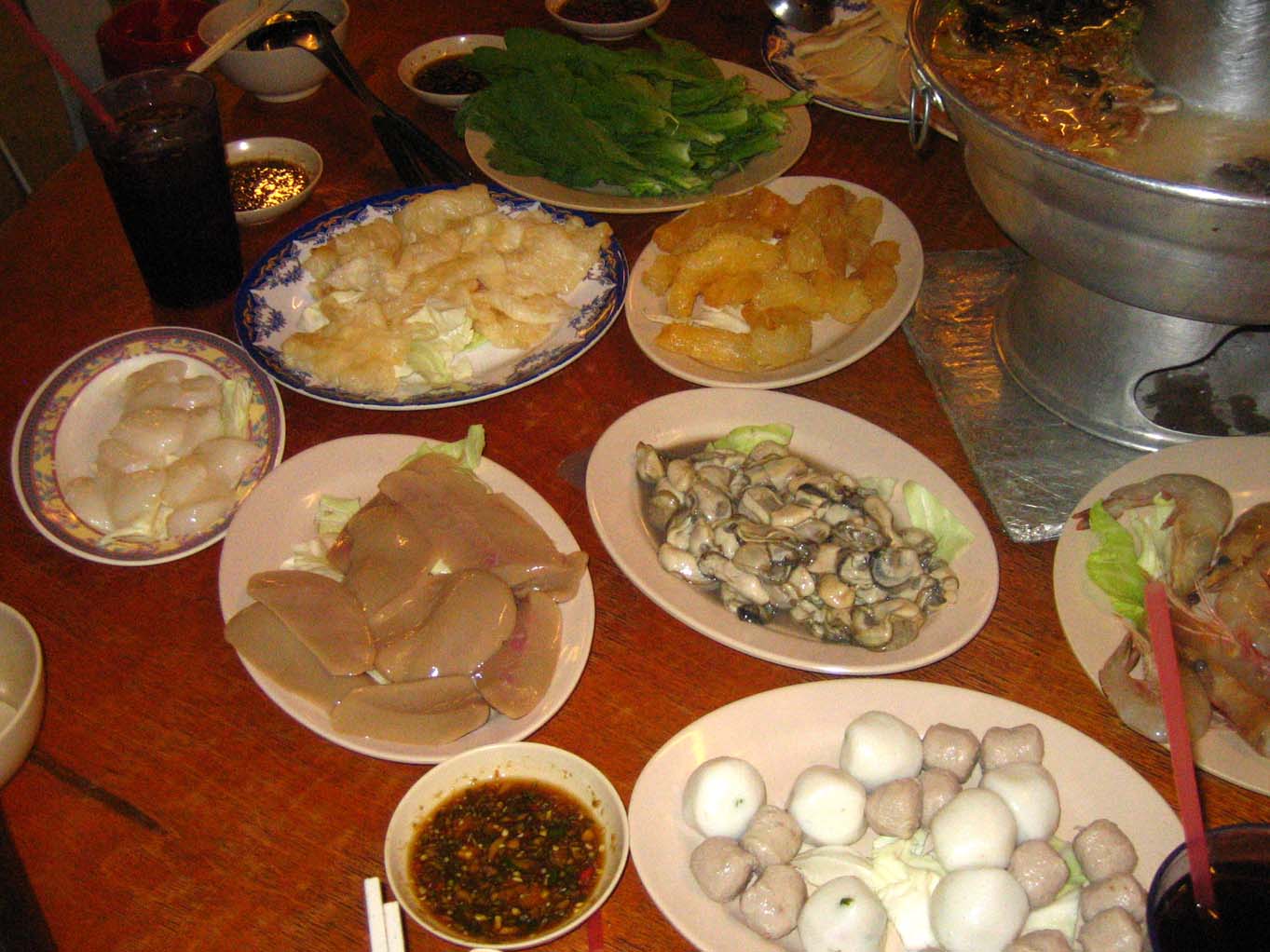 Although I'm still not a big fan of steamboats, I must say that this is among the tastiest steamboats I've had in quite a while!
Zi Wei Yuan Steamboat is located at 6525 Jalan Raja Uda, 12300 Butterworth. For reservations (it is recommended that you reserve a table because this place is packed!)  call 04-331 2736 or 012-452 4741. Closed on Wednesdays.
For directions (because I am admittedly quite lost in Raja Uda) hop on over to My Love My Food's entry. Enjoy!