Little did I know that I would be having these heavenly deep fried snacks when I went for steamboat at Raja Uda. Before we even took our seats at the steamboat restaurant, a few of my friends already spotted the yew char kuih stall opposite the road doing brisk business. And we charged towards it like we hadn't eaten for days!
We arrived at the stall about 15mins since they opened for the night, but their trays of goodies were almost half empty! The girls (yes all 'leng lui' and polite some more!) were busy shaping the dough and frying them in hot oil.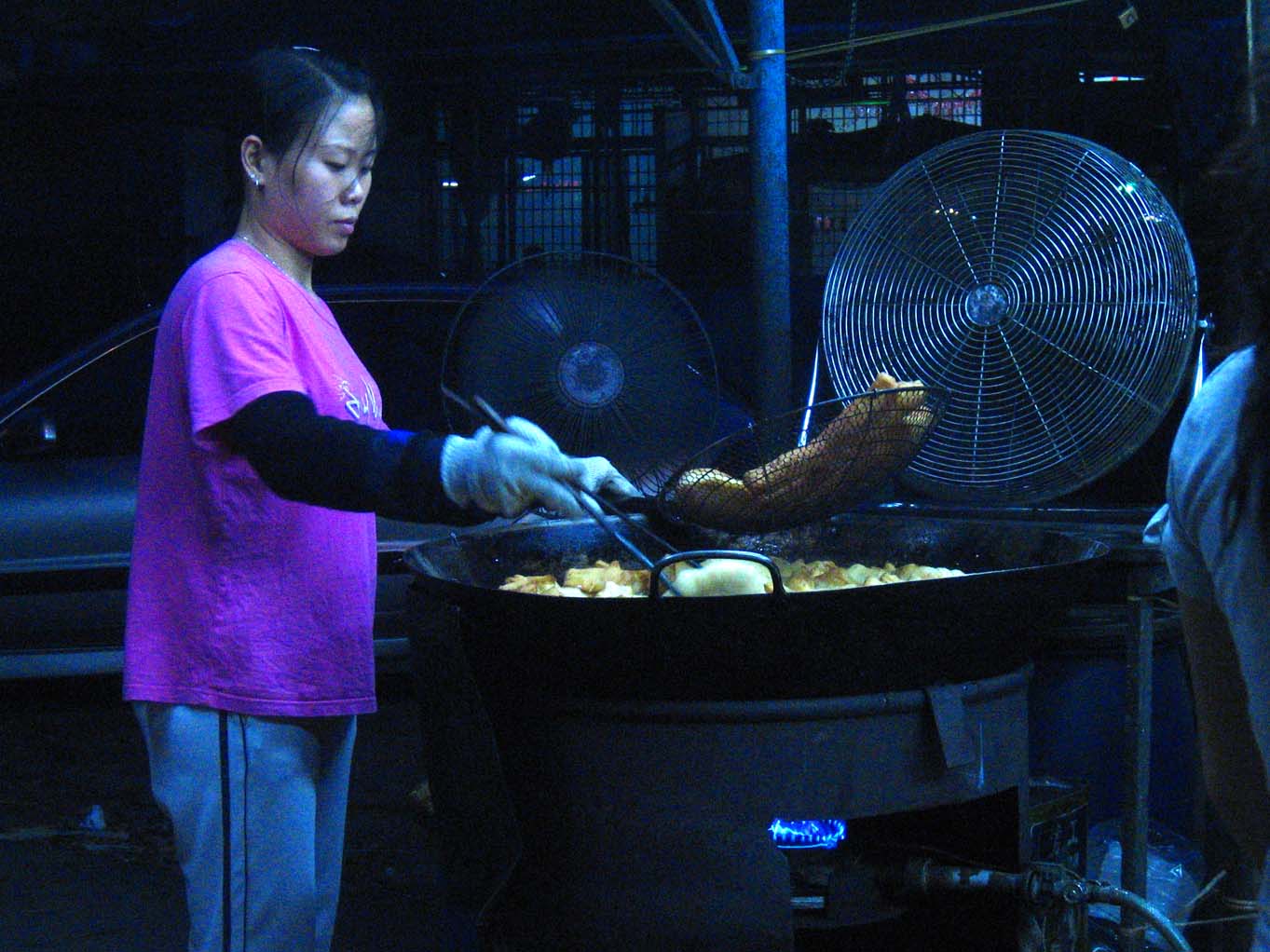 Just look at these beautiful golden 'yew char kuih', glistening invitingly under the fluoroscent light….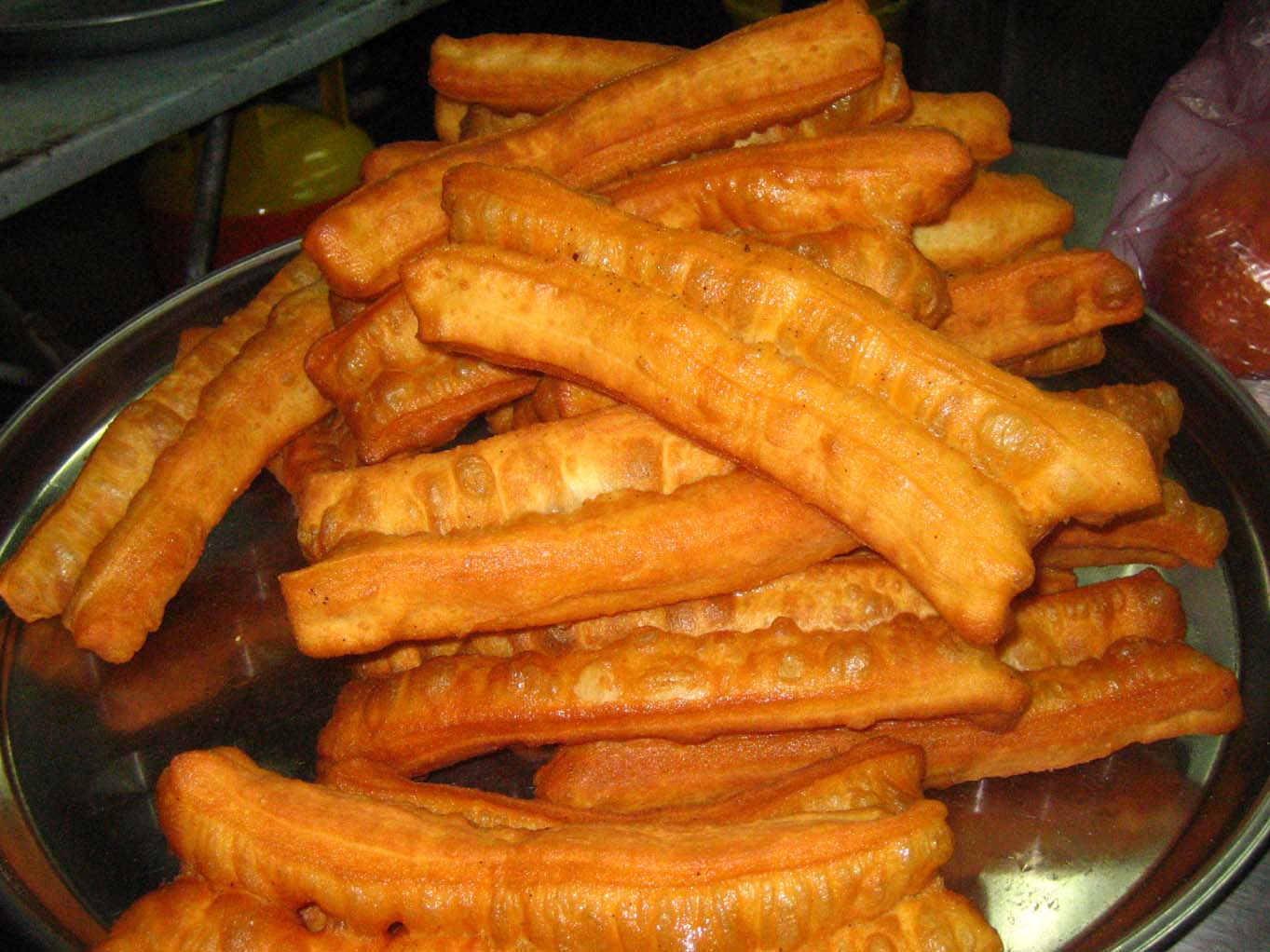 Very tasty, soft but crispy to bite. I hate those yew char kuihs that taste too crispy to the point of being rock hard! Plus, these 'yau char kwai' still taste good even after leaving them overnight.
They also have 'hua chee'. Definitely one of the best I've tasted in a long long time….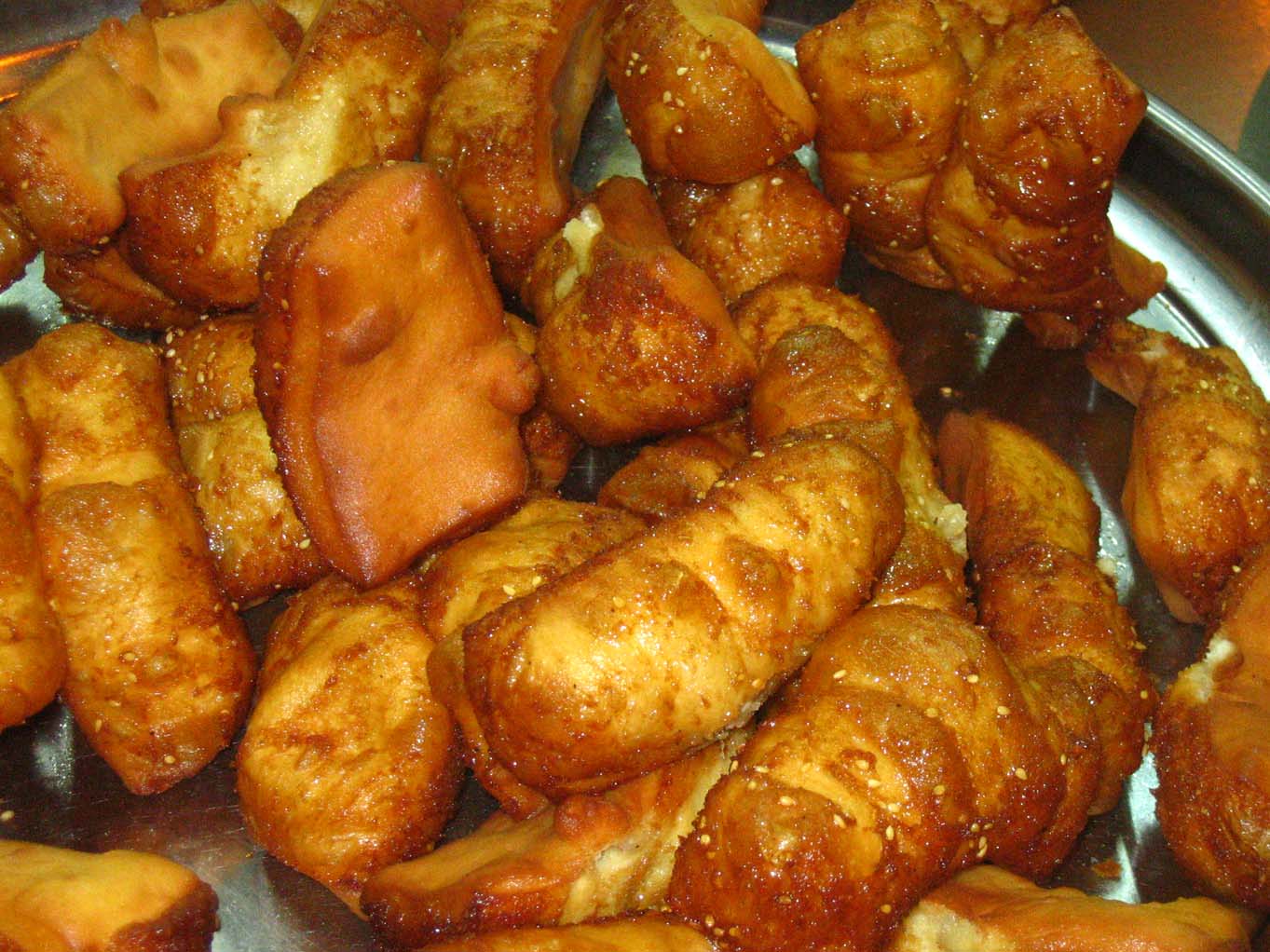 And also 'ham chim peng'. They have both the salted 'empty' variety (with no filling) and the one filled with 'tau sar' (red bean paste)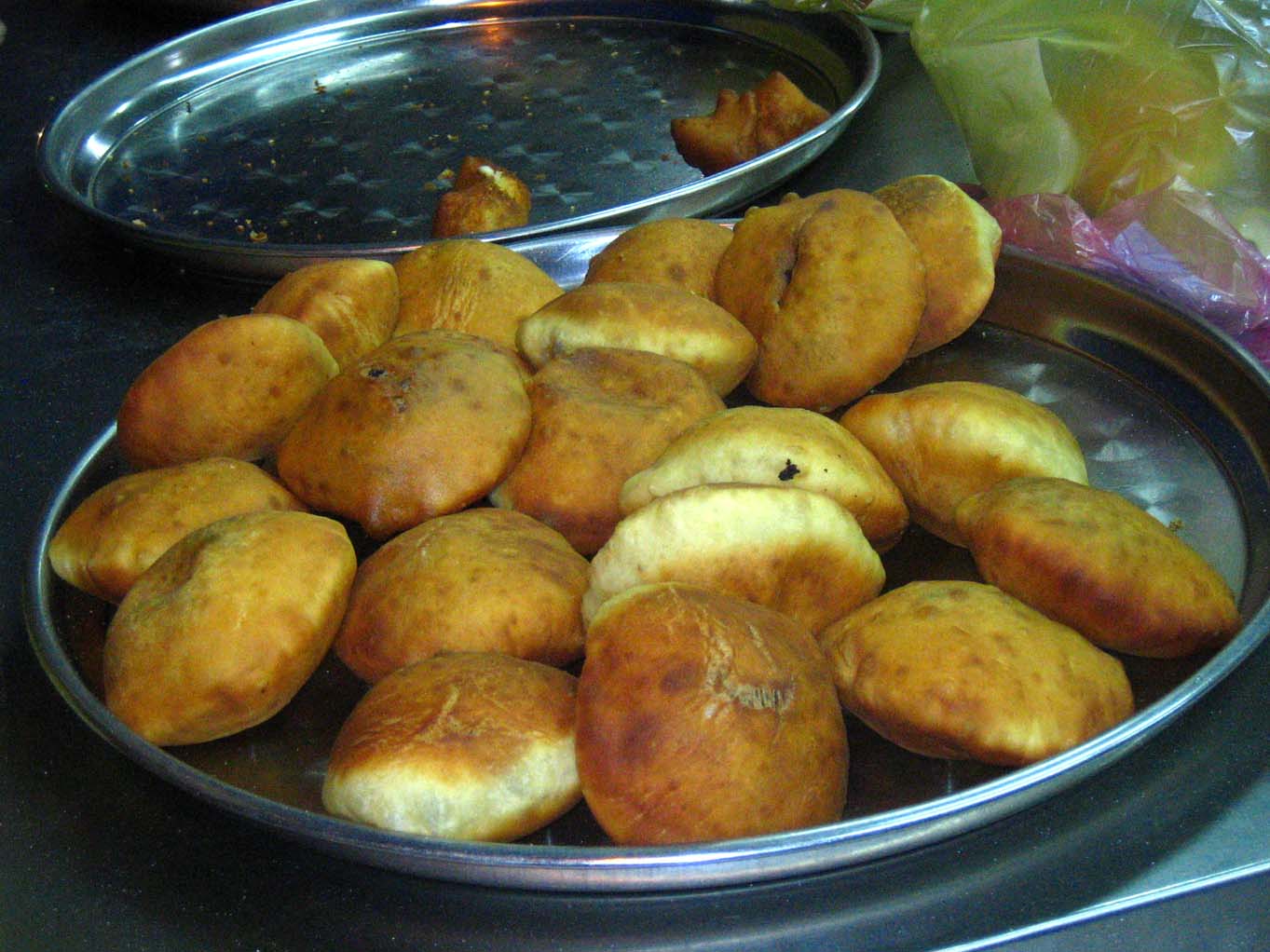 The other thing they have is the fried 'pulut' (glutinous rice). I've not had this before but I totally loved it! It's basically pulut dipped in the flour mixture and then fried. Really nice because they have lots of pulut in it. No photos of this though because that tray remained empty the whole time I was there waiting for my order. All the pulut that came out of the frying pan went straight into people's bags of fried goodies!
Everything retails for RM0.70 each. Really a must try! Plus, the girl serving us was very efficient and friendly even though there were lots of people ordering.
They start selling around 7.30pm every night (with the occasional Sunday off) up til about 11pm or when they've sold out. This stall is located just opposite Zi Wei Yuan steamboat restaurant in Raja Uda. I'm told there is another stall further up the road before the one here opposite the steamboat restaurant, but I'm not sure. Do leave me a note if you know where the other stall is! 🙂