Whenever I'm in the mood for banana leaf rice, my mind inadvertently wonders to… Passions of Kerala. The original restaurant in Gelugor was called Innira's, while the restaurant in Service Road (off Burmah Road) was called Passions of Kerala. They now no longer carry the name Innira's, having changed all the outlets' name to Passions of Kerala. And they boast a spanking new outlet in New World Park.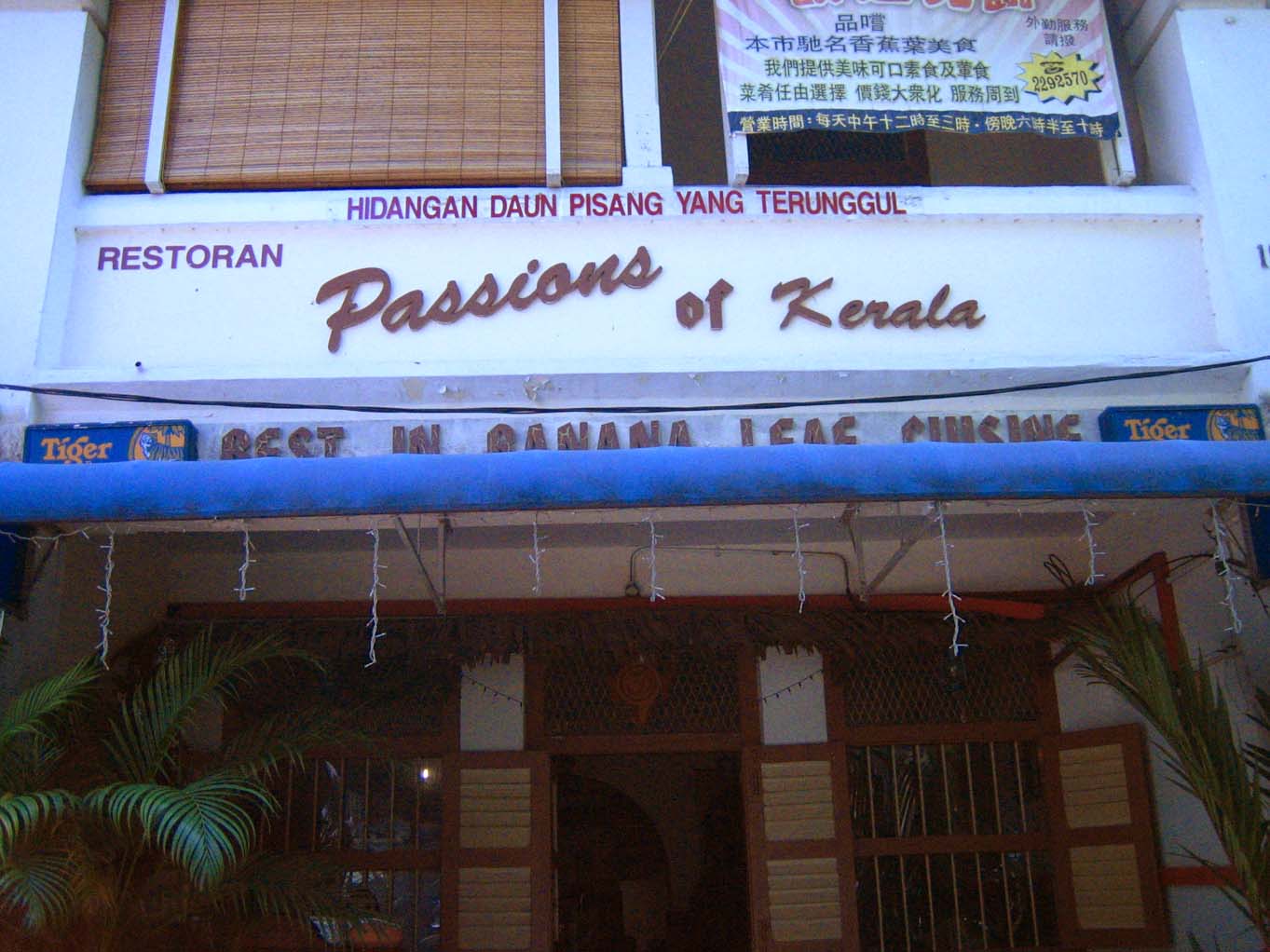 We recently revisited this lovely restaurant at Service Road and were quickly brought our banana leaves… soon came our rice (they have tomato rice on weekends). And if you opt for the vegetarian set, it comes with 4 different types of vegetable dishes. The veggie dishes varies daily. One of my favourites being the raw cucumber, onions and pineapple salad mixed with a lil vinegar and sugar. Pappadams are then served, together with a selection of curries for you to douse over the rice. Plus all the vegetables and rice are free flow.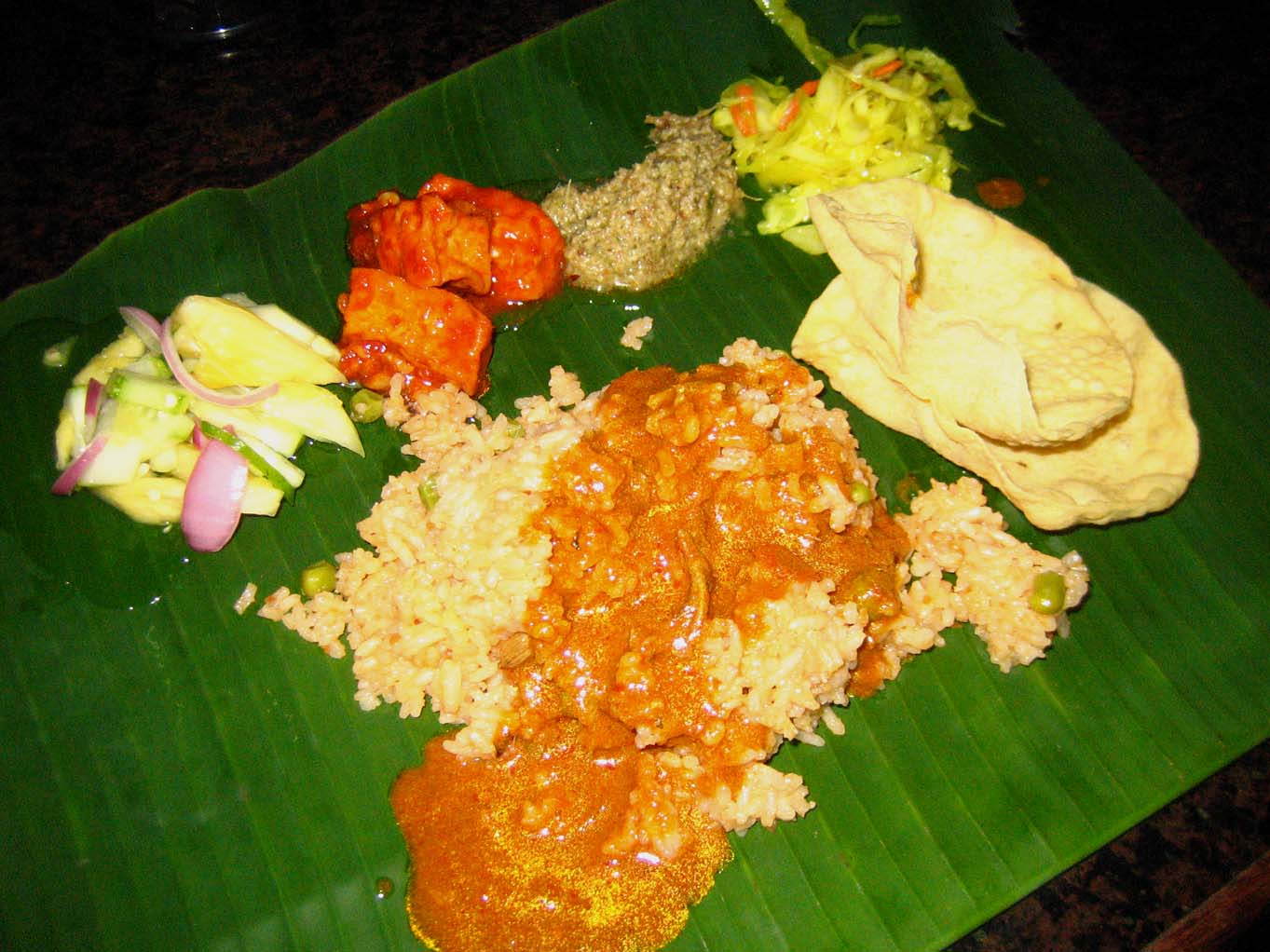 We then ordered our regular favourites…. the McNair fried chicken….served piping hot and crispy! Definitely finger licking good!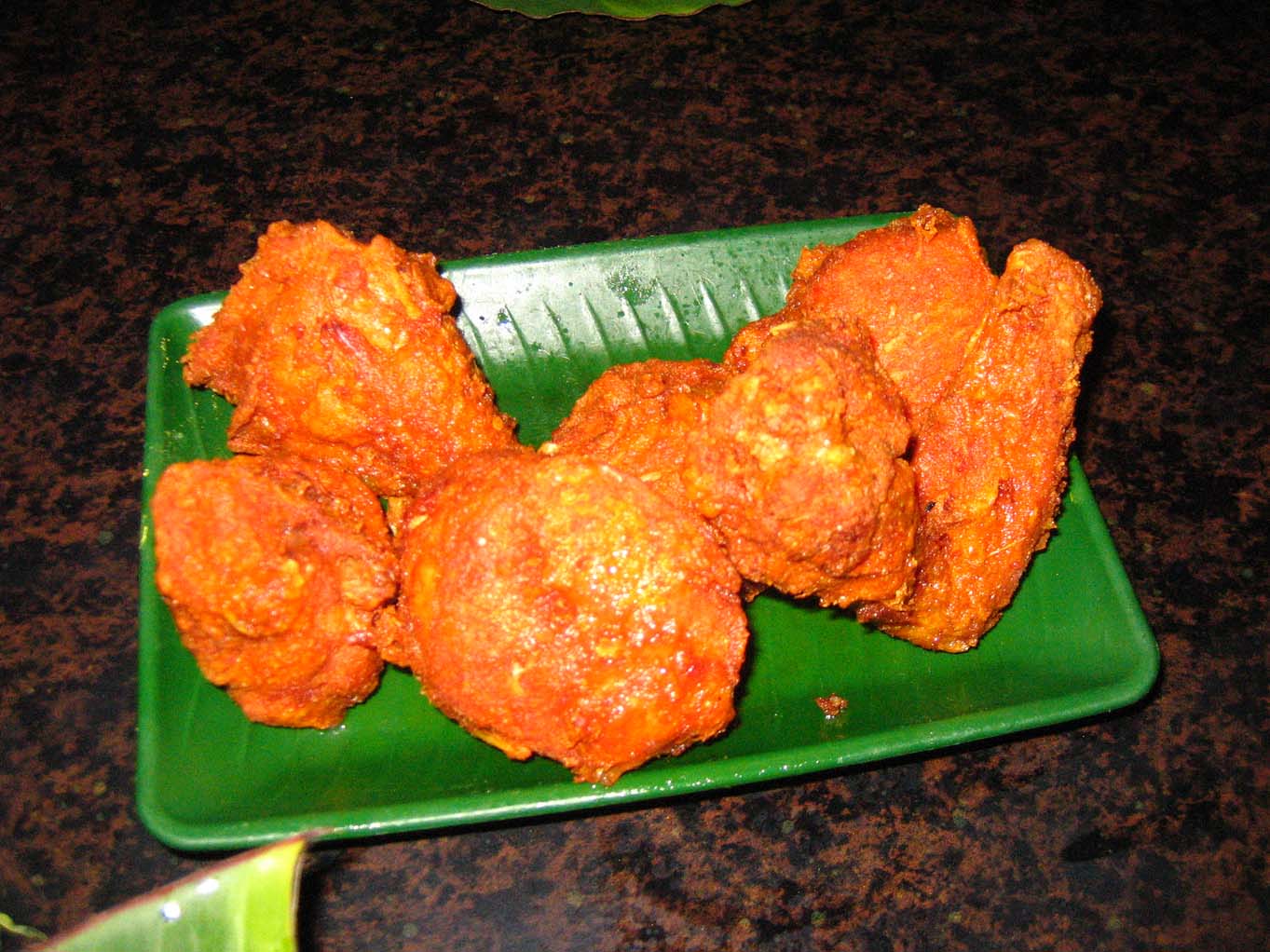 Another one of my favourites is the fried squids, with just a hint of tumeric…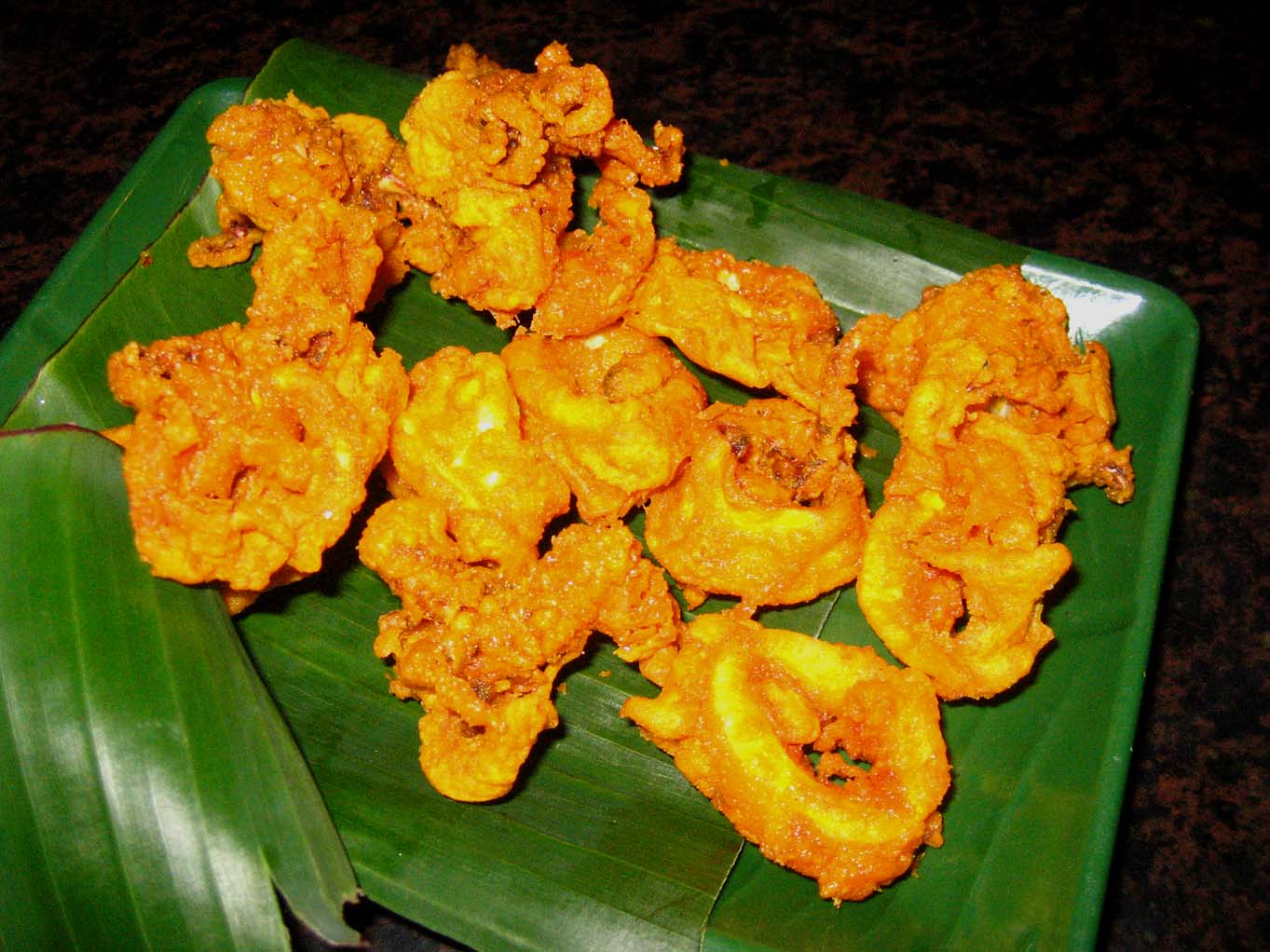 We also ordered the Masala Mutton…spicy thick curry yummyness!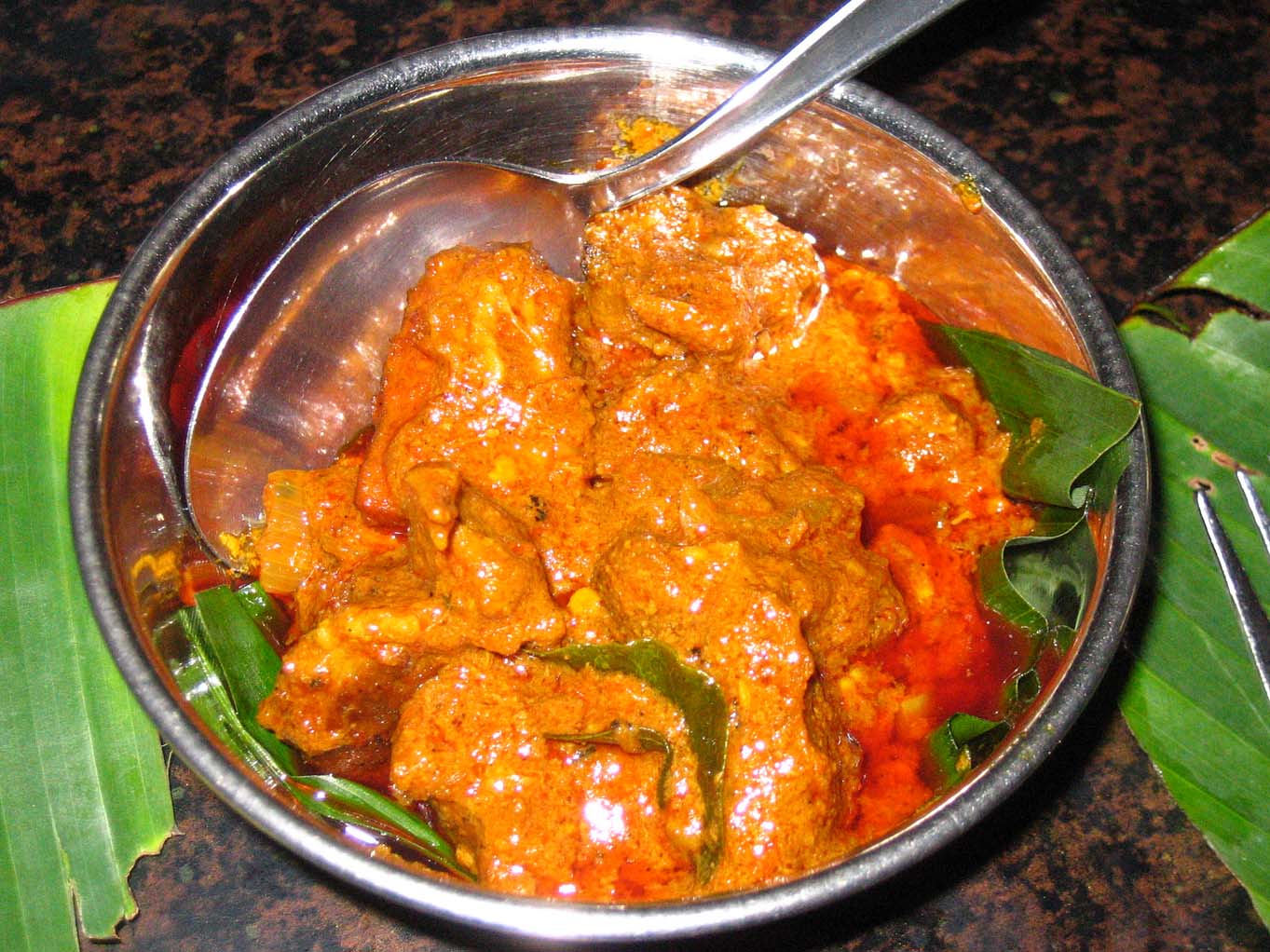 And finally…what better way to end the satisfying meal than a glass of creamy lassi? They have several types of lassis (yoghurt drink) to choose from – sweet, mango and orange. The sour lassi (far left in the photo) is also great for helping with digestion after such a heavy meal!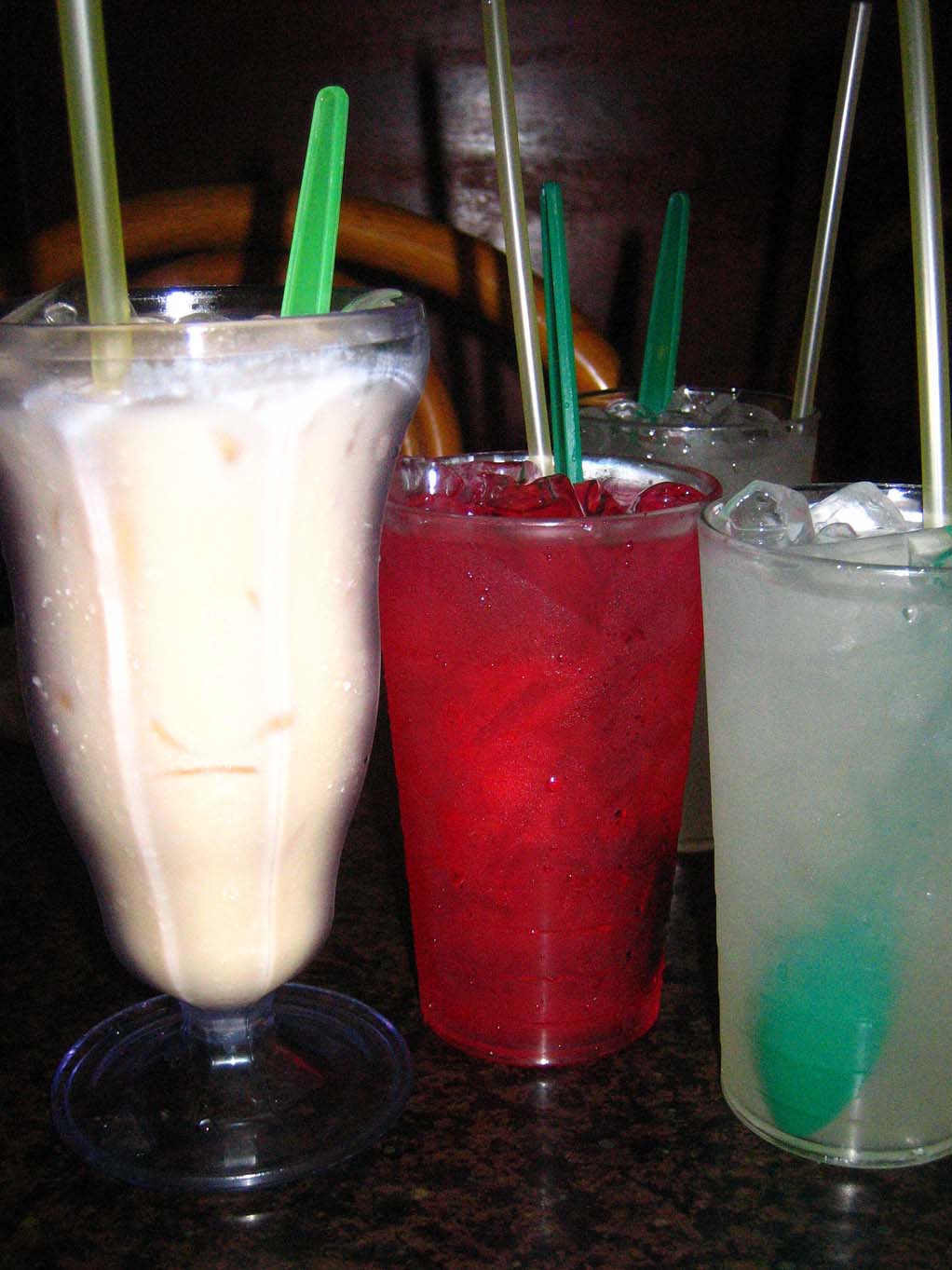 Definitely one of the best banana leaf rice restaurants in Penang!
Passions of Kerala is now opened at:
– Service Road (Off Burmah Road) T: 04-2292570
– 5, Lorong Endah 4, Taman Brown, Gelugor, Penang. T: 04-6578850
– 102-C-3 New World Park, Burmah Road, Penang. T:04-2272550