I remember that as a young kid, my grandpa and my dad would bring sometimes bring us out for a delicious snack – fried 'popiah' sold by an Indian uncle on a motorbike. Usually there would be lots of people crowding round his motorbike which held lots of goodies that included laksa, nyonya kuih and fried 'popiah'. He would always be parked behind the old Cold Storage/Penang Plaza, now known as Giant Supermarket along Burmah Road. And there would be people standing around the motorbike, eating bowls of hot laksa.
As I grew older, we found out that he moved to the recycling centre behind Giant.
Only recently did I discover that the Indian uncle has moved his business to One Corner Cafe, just a stone's throw away from the Recycling centre. When you exit Giant supermarket's carpark, you'll spot One Corner Cafe just on your left. And you'll find the Indian uncle just at the front, under the red canopy.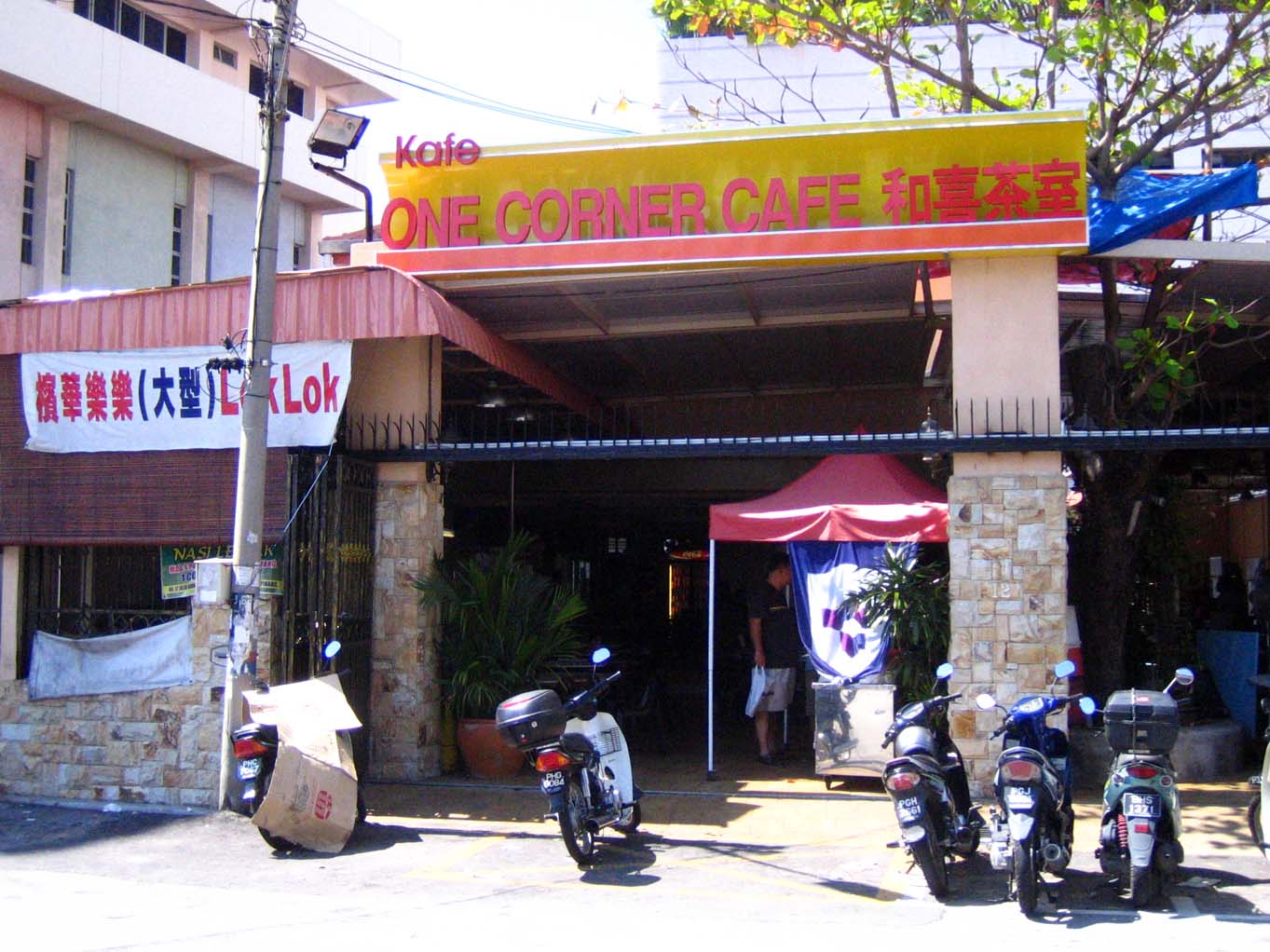 I was so delighted to find him again! And it wasn't long before I was brought down memory lane, as I savoured the fried popiah dipped in laksa soup. Of course you can opt to have the fried popiah with the usual chilli dip, but I prefer mine drenched in the flavourful sour laksa soup!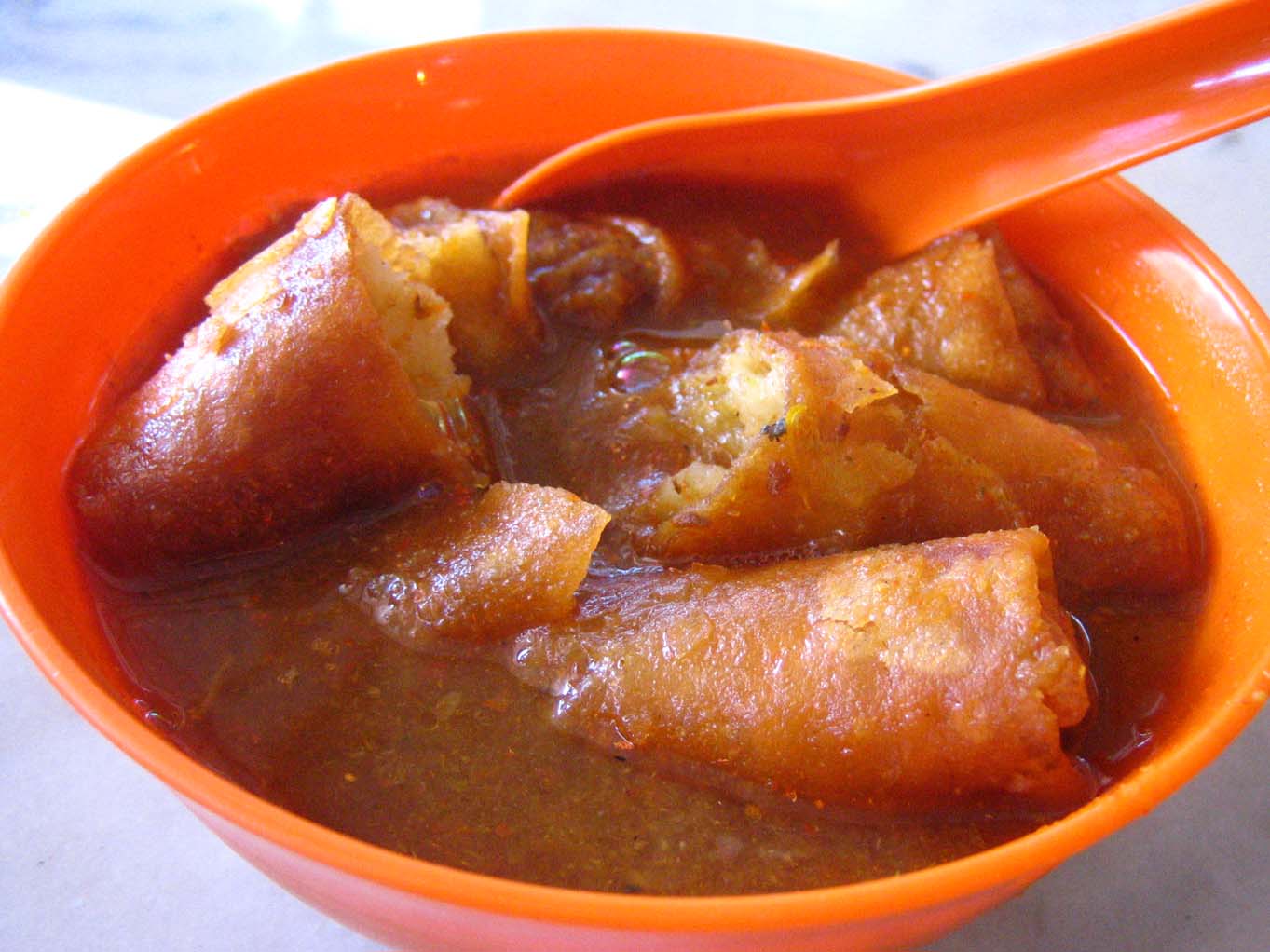 The laksa is also still cheap and good.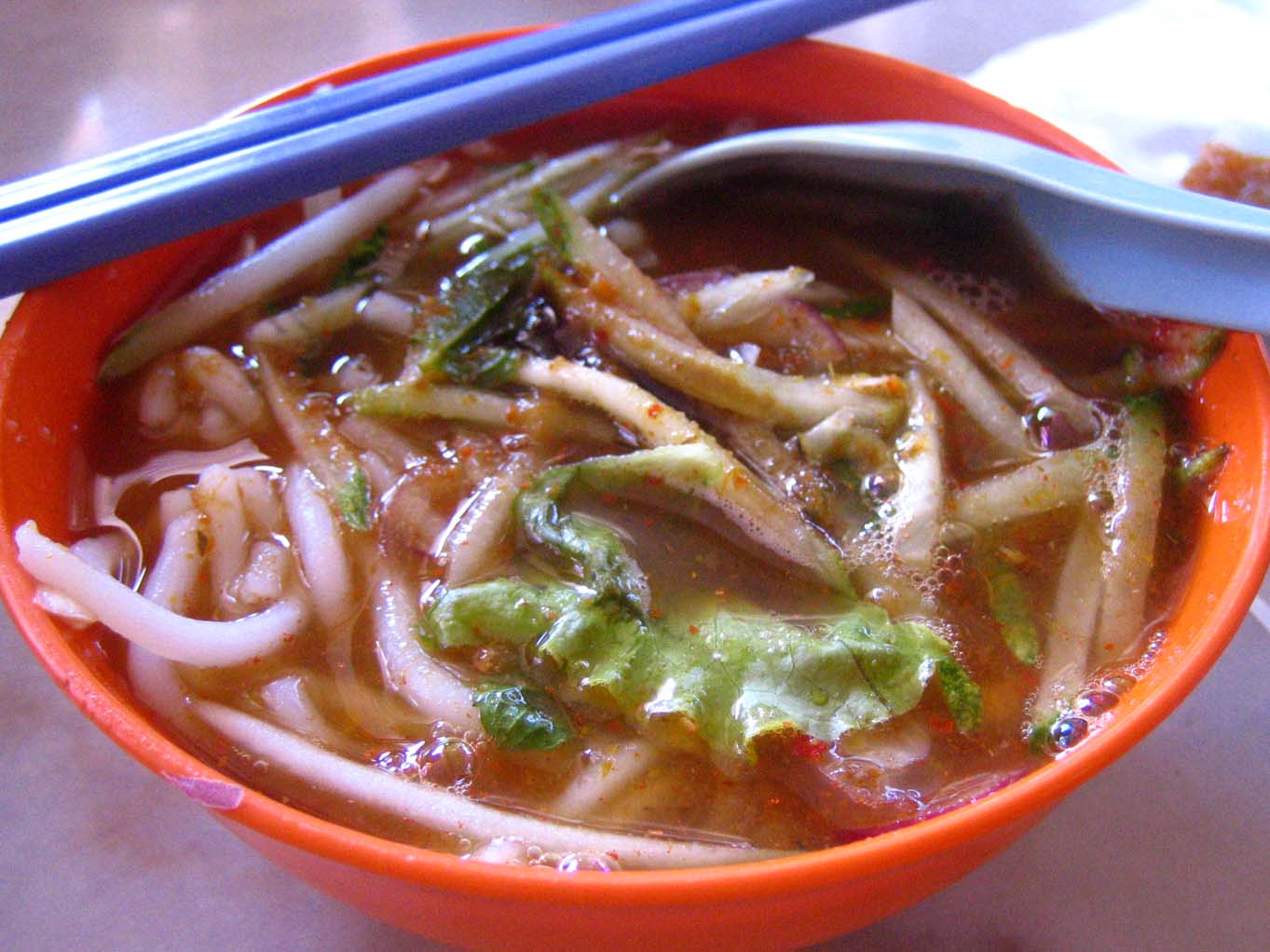 Other than laksa and fried popiah, another favourite of mine is the blue nyonya kuih topped with kaya.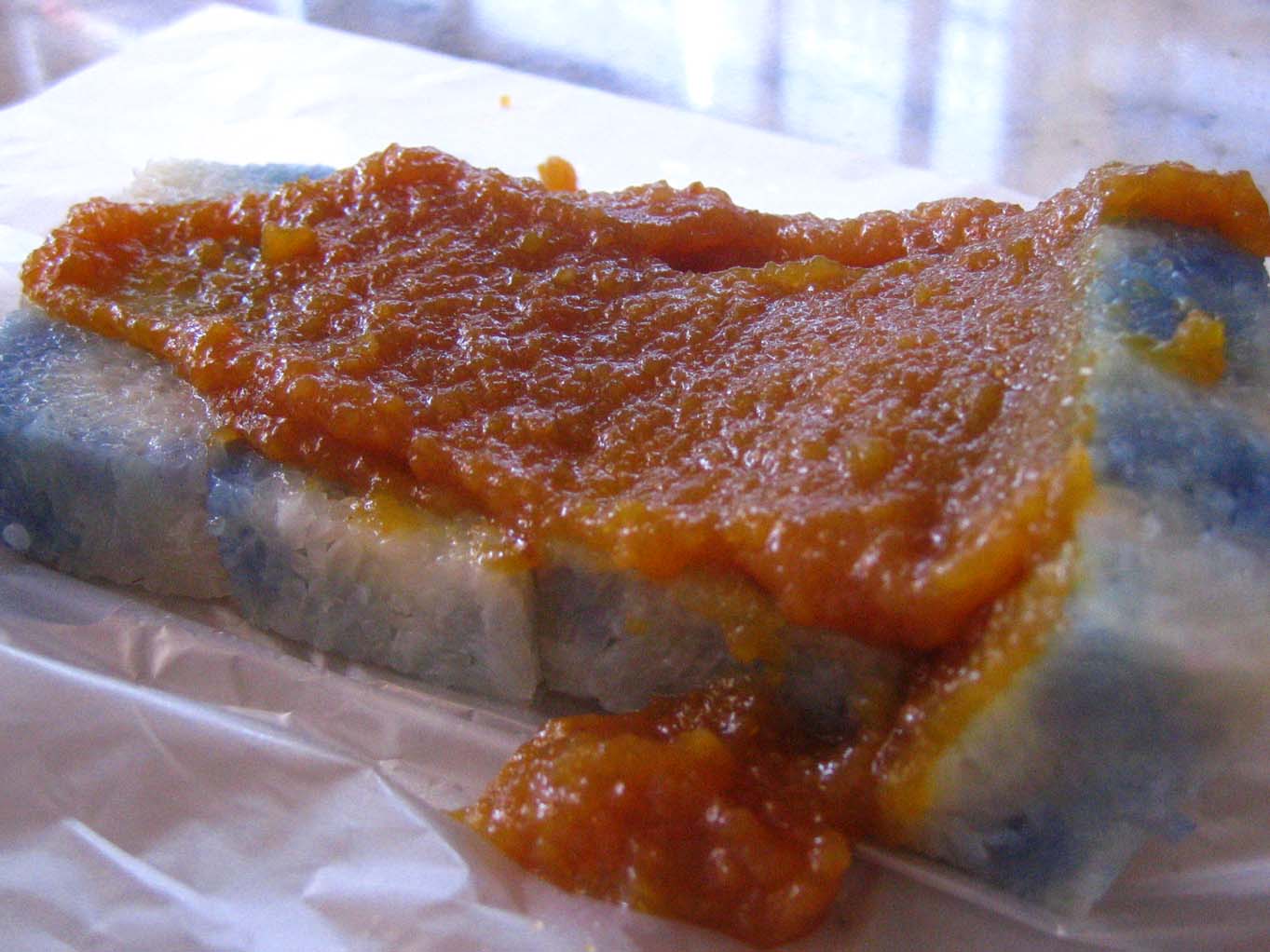 Other goodies that are being sold include a few other varieties of nyonya kuih and curry puffs. So the next time you're around the Giant supermarket area, do drop by One Corner Cafe at Jalan Bawasah to sample these simple but tasty, delectable snacks! The Indian uncle tells me he takes Mondays and Tuesdays off.