Whenever I want to have something simple and wholesome, Sawara Restaurant at Burmah Road comes to mind.  They started out as a humble lil restaurant serving mainly yong tao foo items made with 100% mackerel fish and some noodle dishes. Since then, the menu has flourished to include many other items like fresh fish slices, fish porridge and even steamboat. I remember we had a Steamboat Chinese New Year reunion dinner here once a few years ago.
My absolute must order at Sawara is their home made fish scoop (one of their Yong Tao Foo items). Their raw uncooked fish scoop is also available for purchase for those of you who want to have your own steamboat at home. Look at what I did with the fish scoop I bought from them recently. 🙂 The Yong Tao Foo items are about RM0.80 per piece and you have to order a minimum of 6 pieces/items.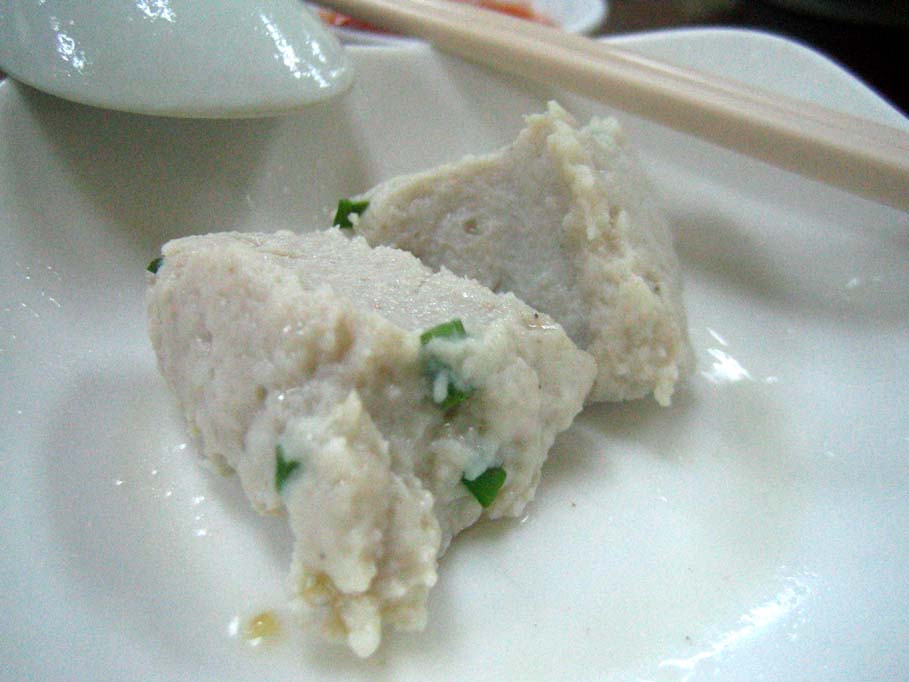 The yummy fish scoop which has a nice bite to it.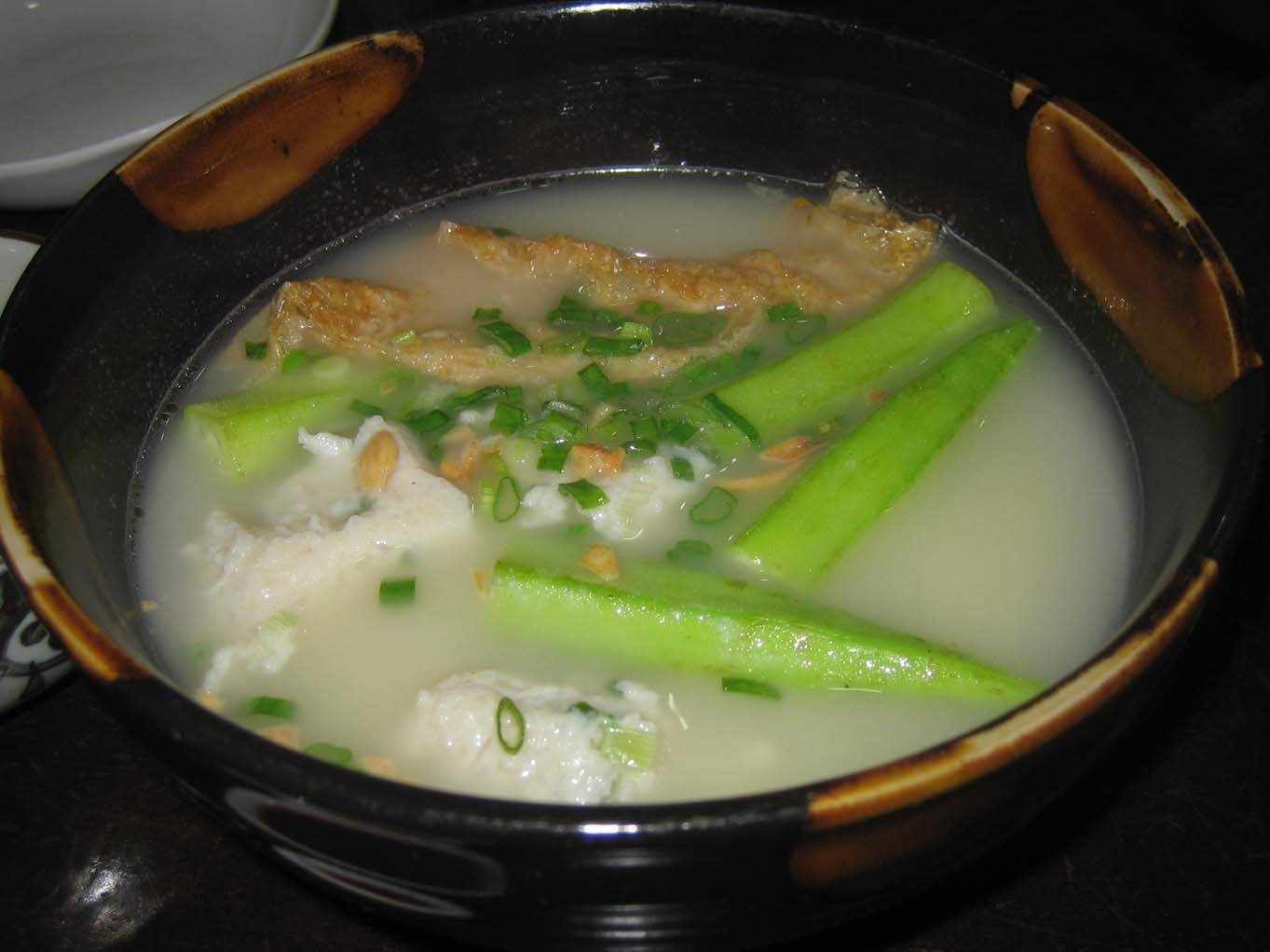 And of course what is good Yong Tao Foo without a killer chilli dip? I adore Sawara's chilli dip to the extent that I usually ask for 2-3 servings… In fact, you could say that I ordered the Yong Tao Foo items just so that they can 'accompany' the chilli dip! 🙂
Another dish that I do enjoy here is the fresh fish slices soup (RM15). Lots of slices of fresh fish and veggie. Whenever a family member or a friend is feeling unwell, this is usually what I buy for them, because to me, its nutritious and healthy.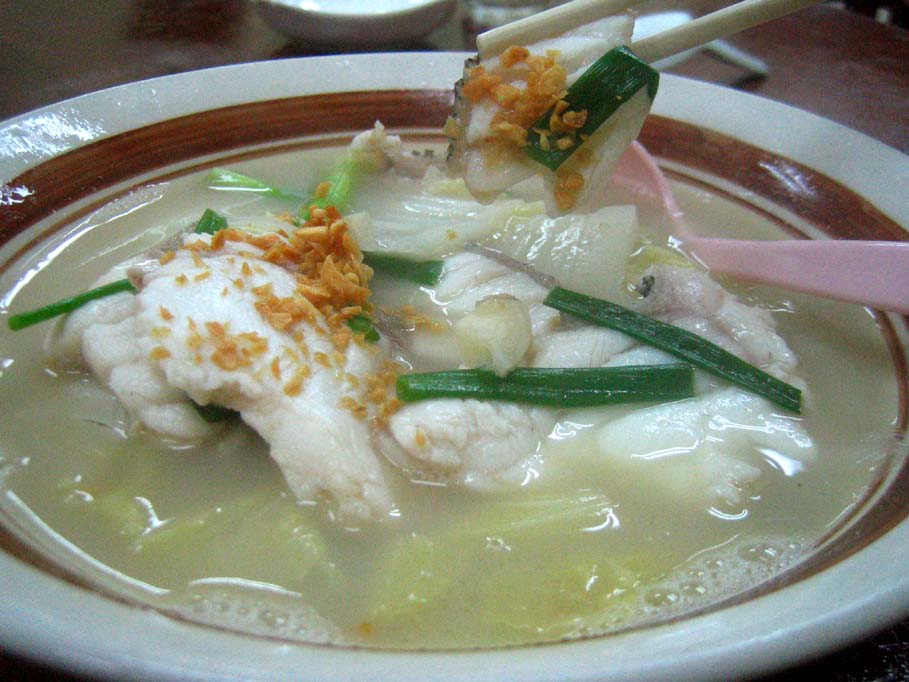 They also have really good fish porridge (RM10) served in a claypot with fresh ginger slices and spring onions. Plus, their Sawara noodle, dried noodles with black sauce, minced meat and mushrooms is another hit. They have many other types of noodles as well including SzeChuan soup noodles, fish ball noodles/koay teow, pork chop noodles etc (about RM5-6 per bowl).
I have not sampled all their snacks yet, but one that I almost always order is the Fried Wan Tan. It is very thin and filled with fish instead of pork or chicken and comes with a salty dipping sauce.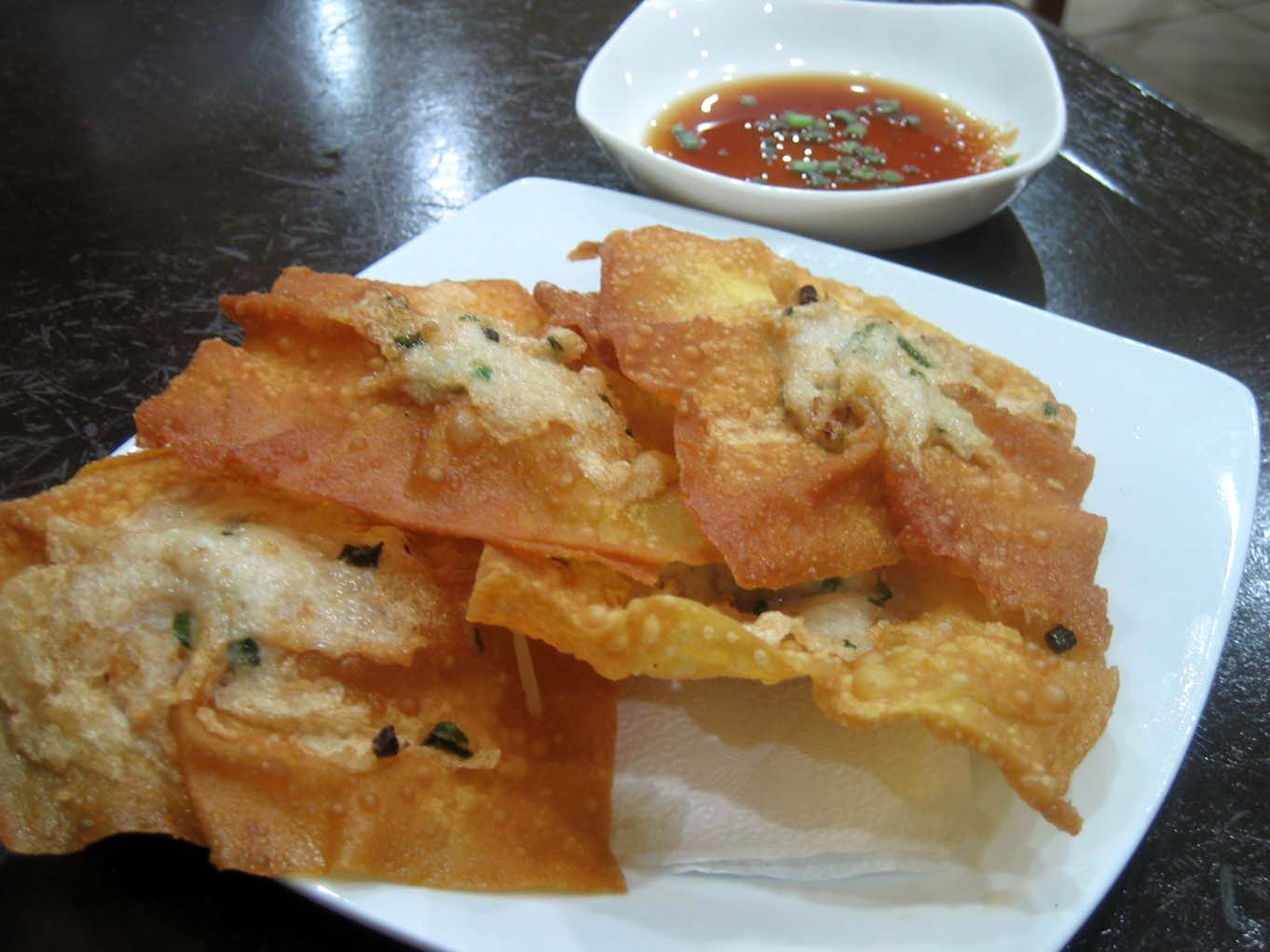 Other interesting items to note include their tofu with jelly fish. I have not had the chance to try this dish yet but I plan to!
All in all, this place is great for a wholesome meal that is rather easy on the wallet.
Sawara Yong Tao Foo Restaurant is located at Pulau Tikus, along Jalan Burmah. It is the last shoplot along the shops next to Burmah House's Maybank and Yataimura japanese restaurant, opposite Kassim Mustafa and Maxim's.