After months of wanting to go for their baking class, I finally found some time and headed down to KL. And I had no regrets! Not a single bit! Because I had so much fun at Big Boys Oven's baking class on Sunday, despite it being my first time attending their class. The other ladies attending the class were also really friendly!
"Si fu" Sunny showed us how to make rouleaus.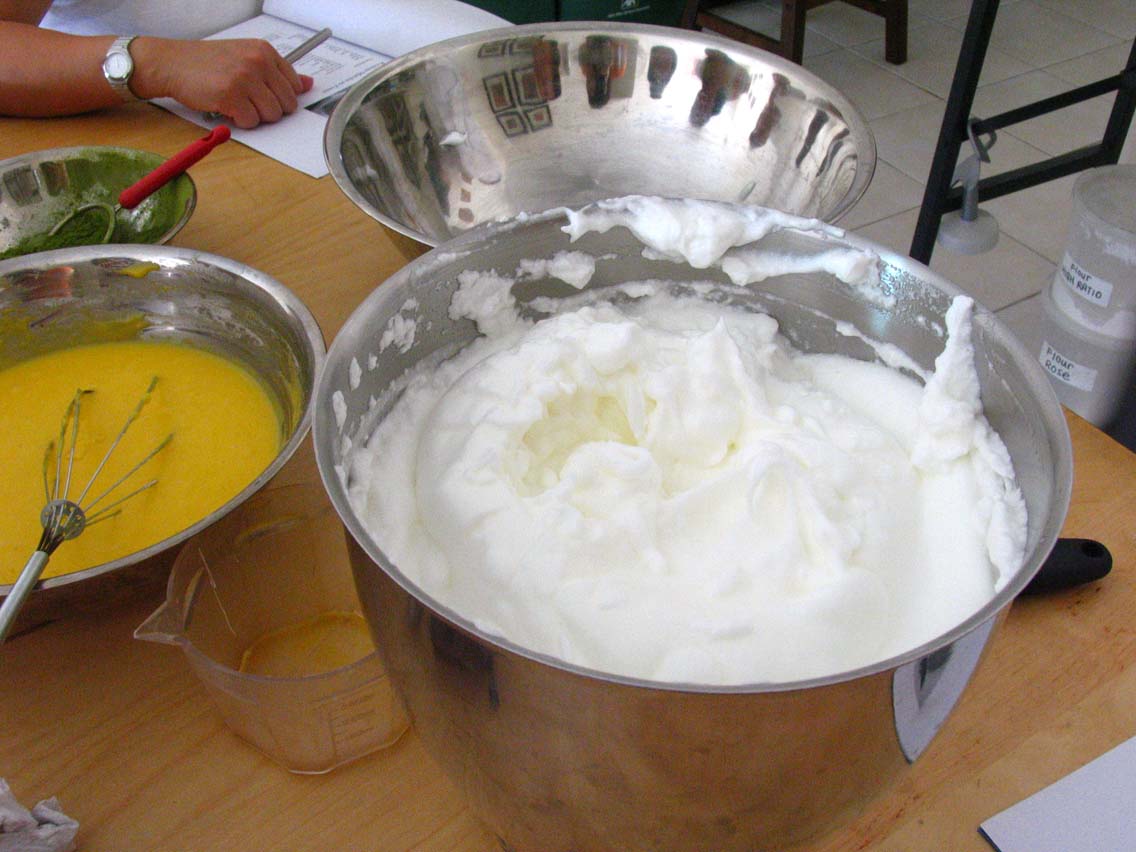 Every amateur baker's fear is… overbeating the egg whites! They should be just nice and smooth with some 'structure'.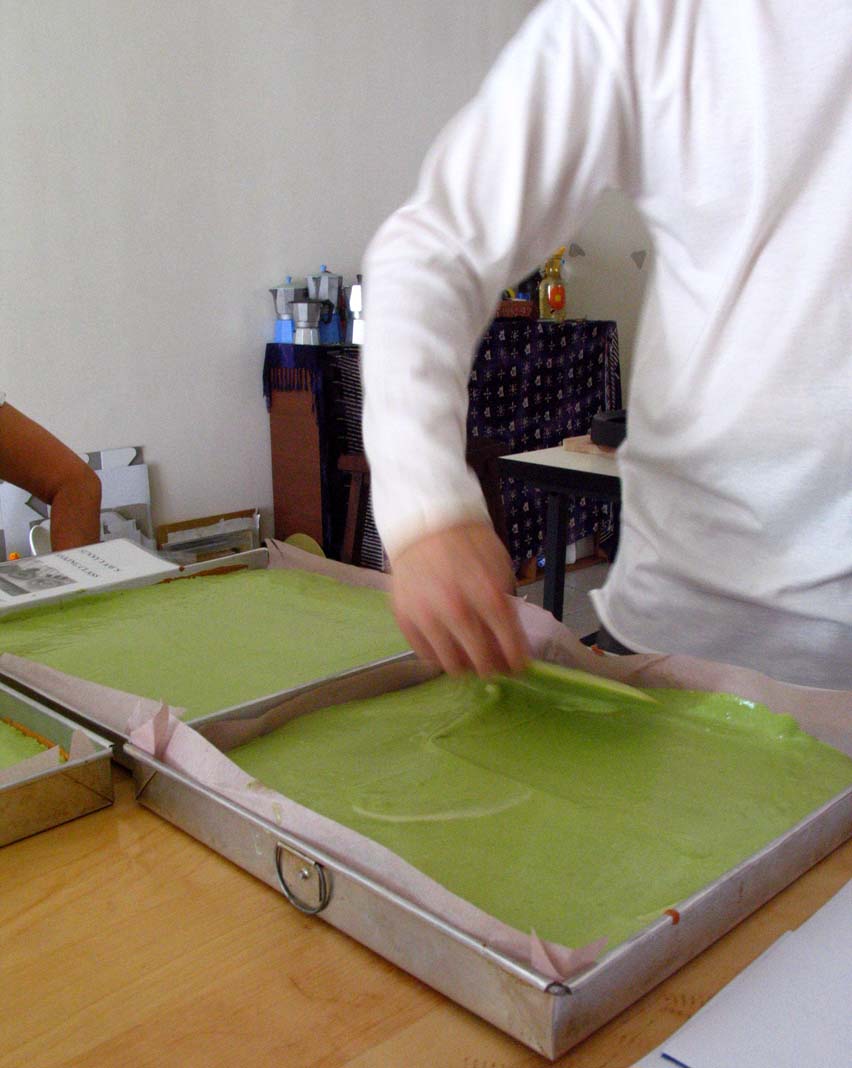 Sunny showing us how to spread the green tea cake mixture in the pan…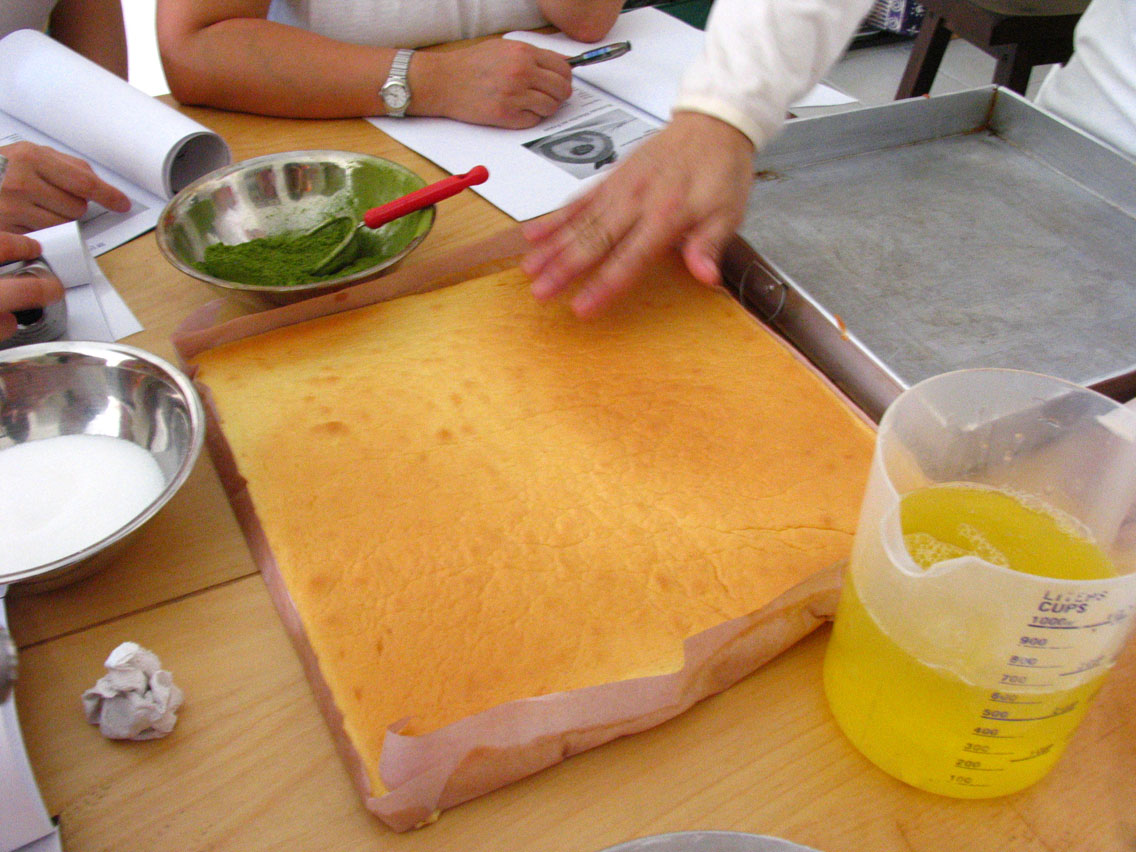 The vanilla cake base is done!
Then…came our coffee break!I didn't know that Sunny would prepare other desserts for us to try. Needless to say, I was so delighted when presented with this….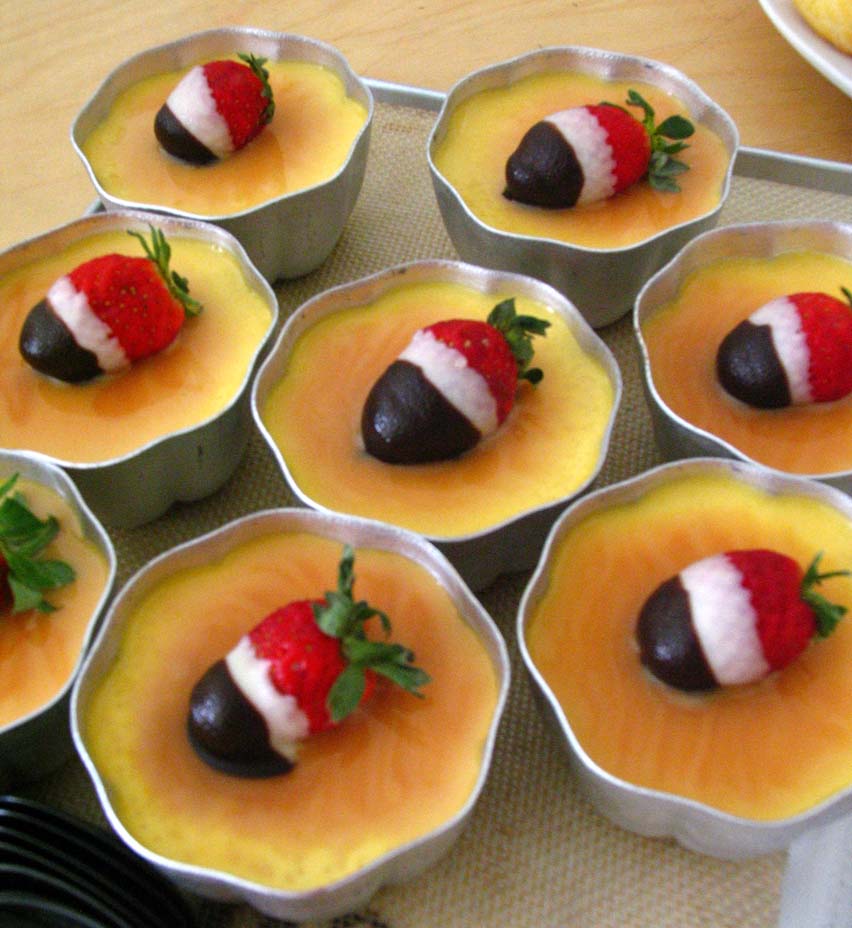 So cantik right? I took one mouthful and thought I'd died and gone to dessert heaven! Very lovely caramel custard pudding. A lil' on the sweet side, but that's how I like 'em!
But that's not all… we still had this…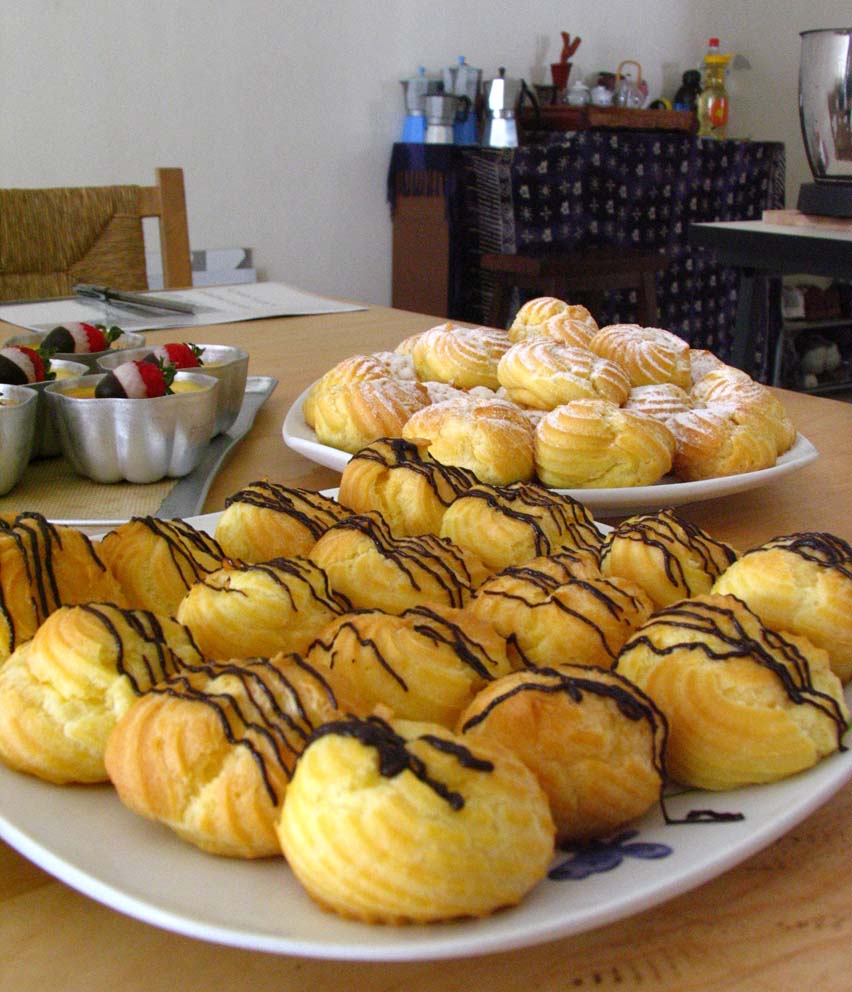 and this….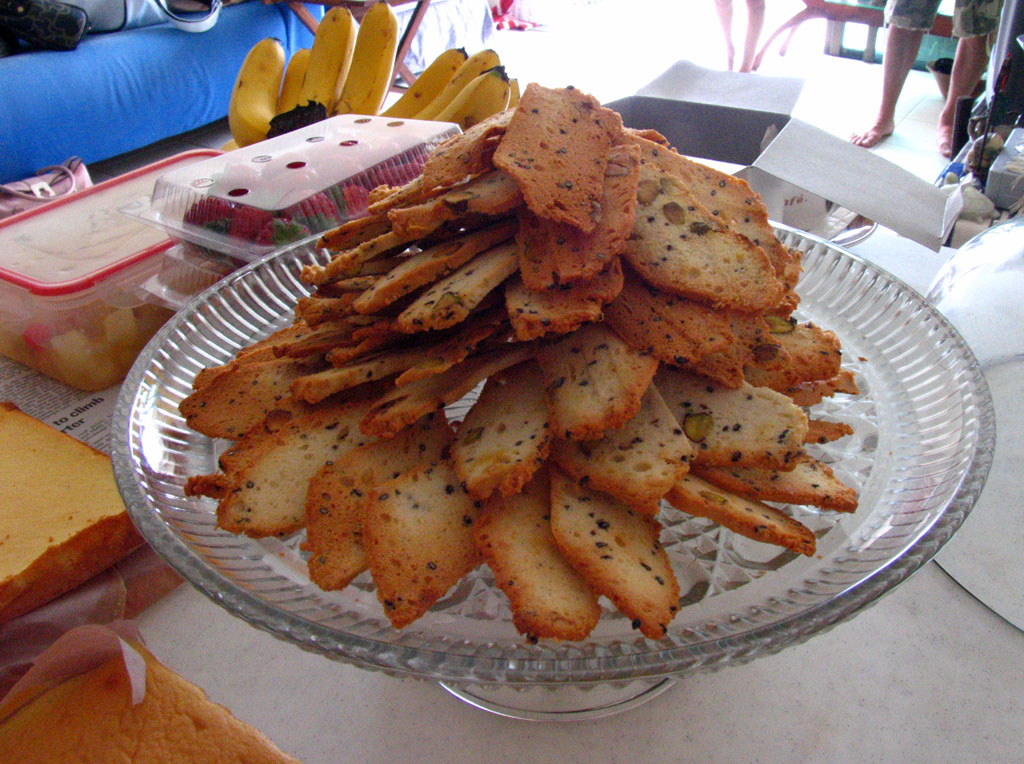 Ok…back to work… Sunny showing us the most crucial part… how to roll the rouleau!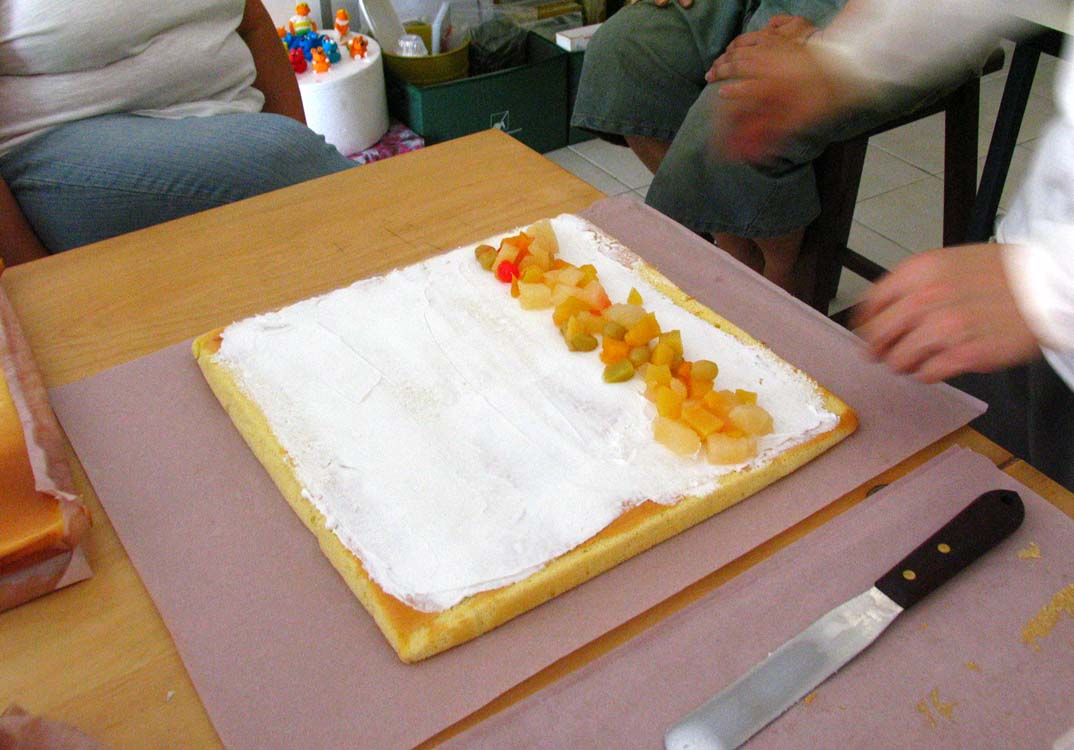 I tried rolling the rouleau too… and it was harder than rolling sushi! Because the cake base is much softer and more delicate. I was afraid I'd break the cake while rolling… so had to do it very gently!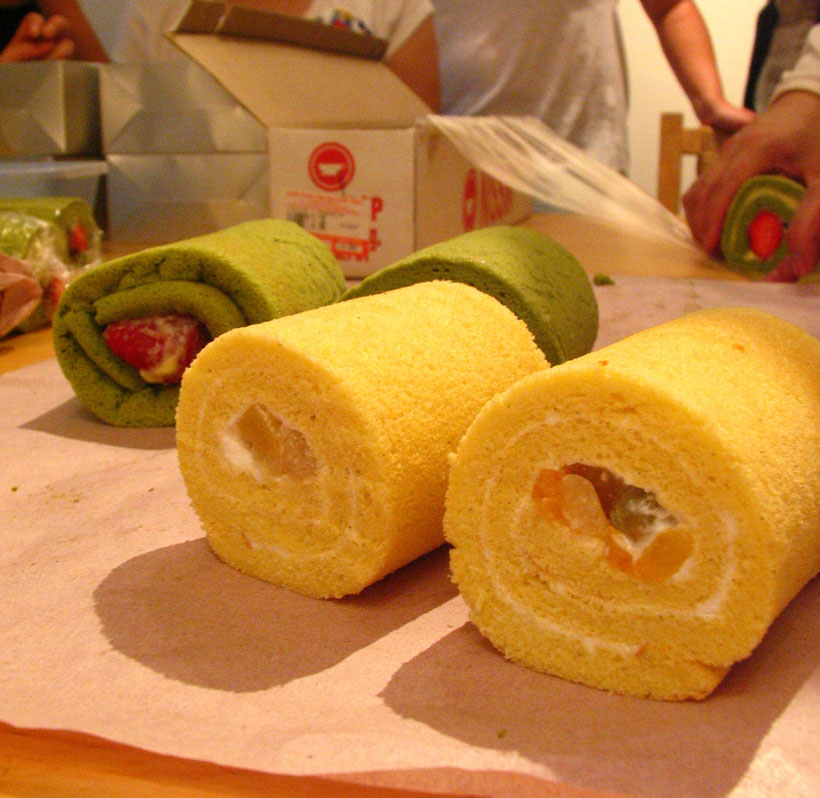 Finally! Our 'masterpieces'. 🙂
Ok lah… we cheated a lot… cos Sunny had to come to our rescue many times! 🙂 🙂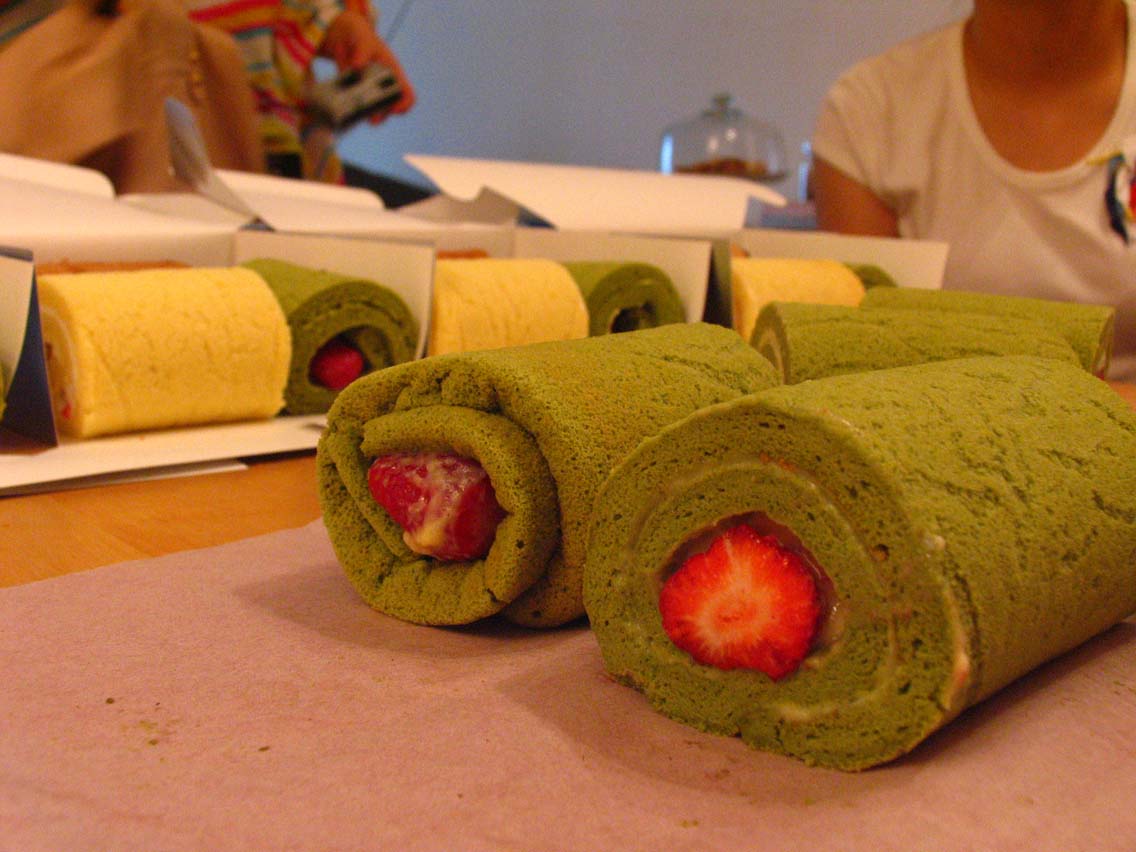 My favourite green tea rouleau…because it tastes lovely and is so visually stimulating…
For more photos, hop on over to Big Boys Oven's. 🙂
Thanks Sunny and Sid for a wonderful class!