Ah the lovely durian, king of fruits! Either you love 'em or hate 'em. And boy do I love them!! (Breathemints necessary after a durian pig out session!)
Thankfully everyone in my family loves durians too. And for as long as I can remember, my family has patronized Ah Teik's durian stall in Lorong Susu (off Macalister Road).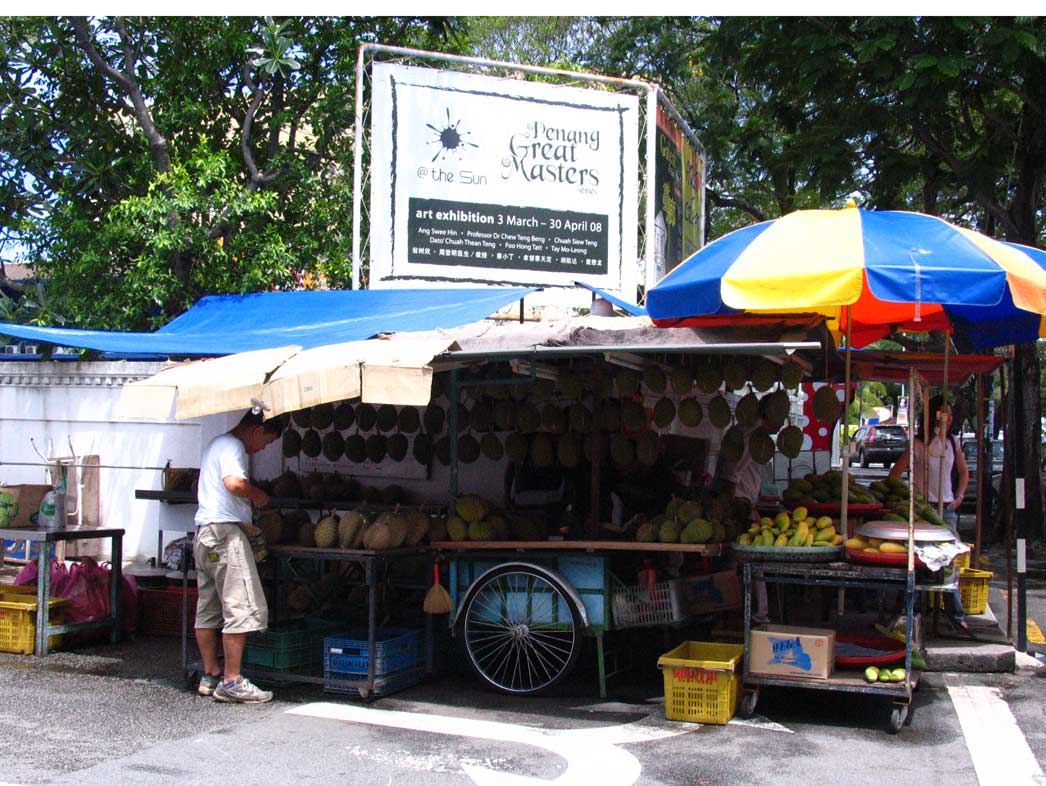 Most people tell me that his durians are expensive. But somehow year after year my dad comes back to this stall for his supply of durians. Perhaps its because Ah Teik now packs all the durians into plastic boxes. In the old days, I remember we would dig out plastic containers from the cupboards and pay Ah Teik a visit. After much prompting from my dad (or so he claims), Ah Teik now provides the plastic boxes to all his customers!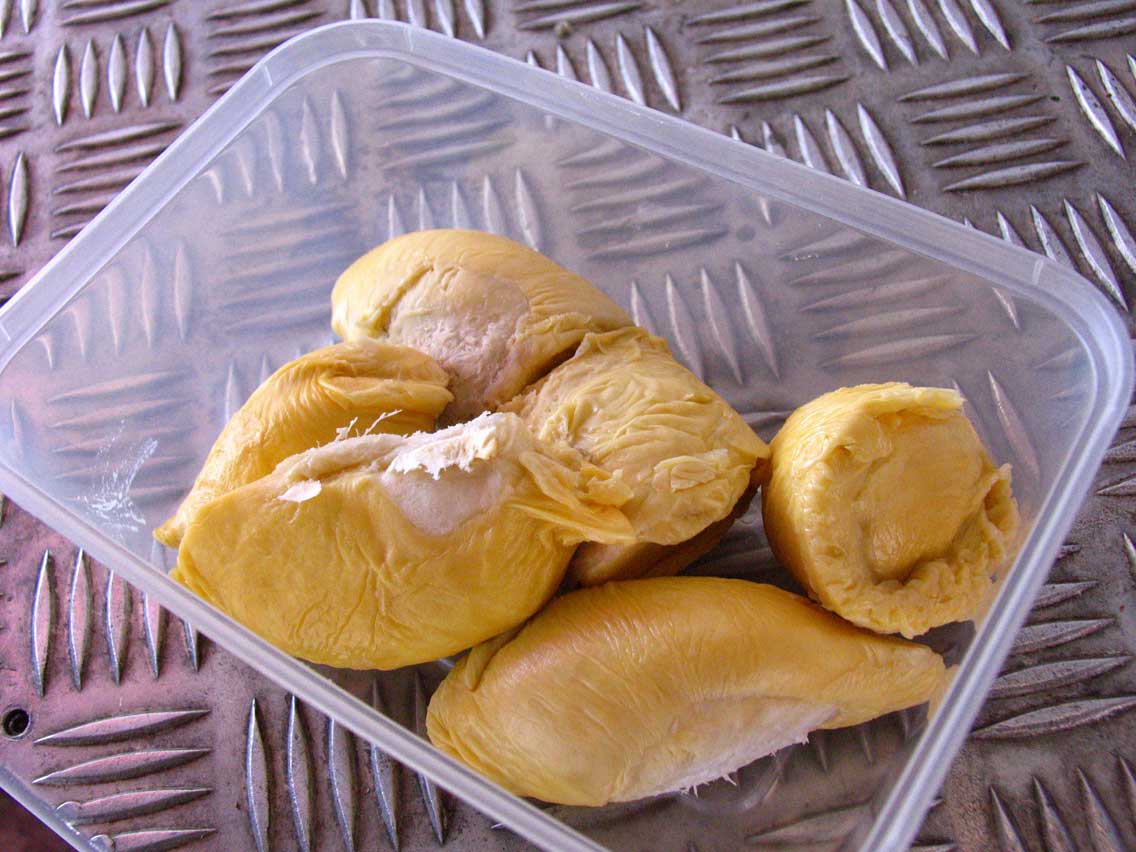 Perhaps another reason why we keep going back is because Ah Teik will open the durians for us to taste first. He will only pack them for us upon approval. 🙂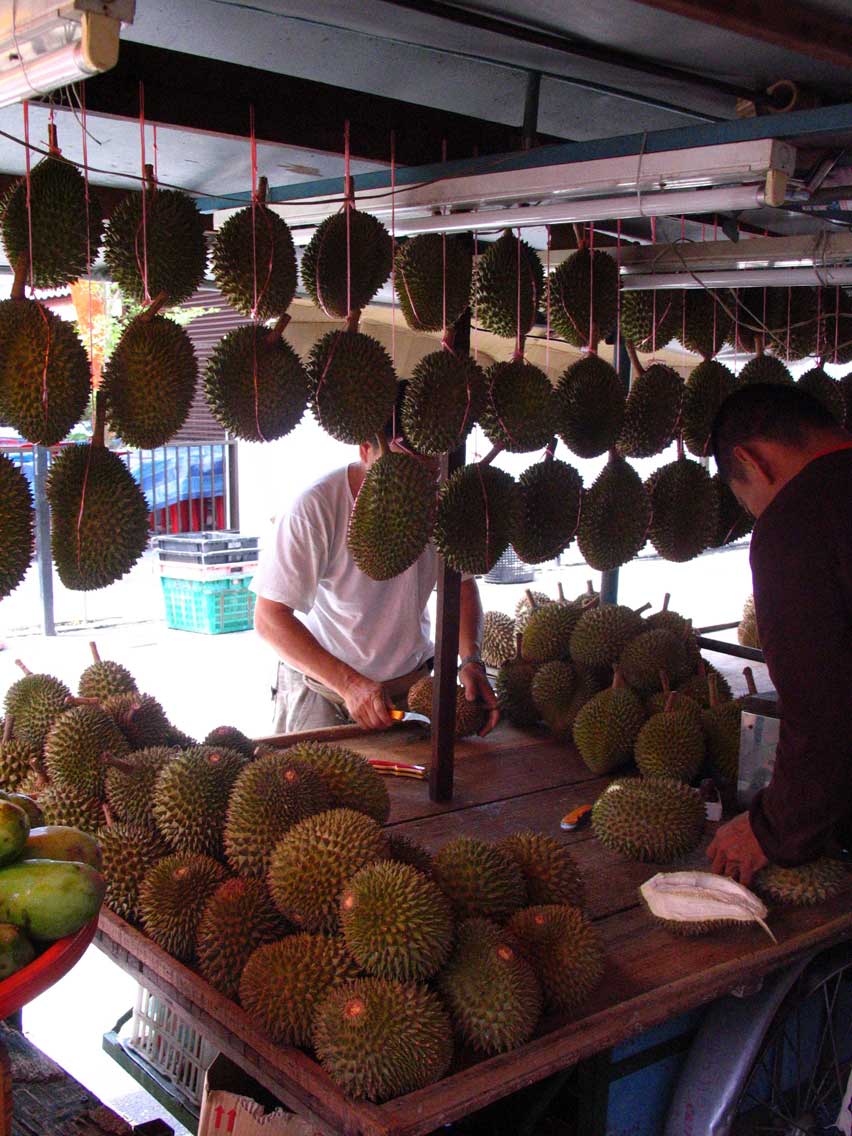 And by now, he knows the type of durians that we like. I have no idea what 'model' durians we usually get from Ah Teik. But I'm always always assured that I will get really good durians from him. The durians are 'meaty' and thick, bursting with bittersweet taste!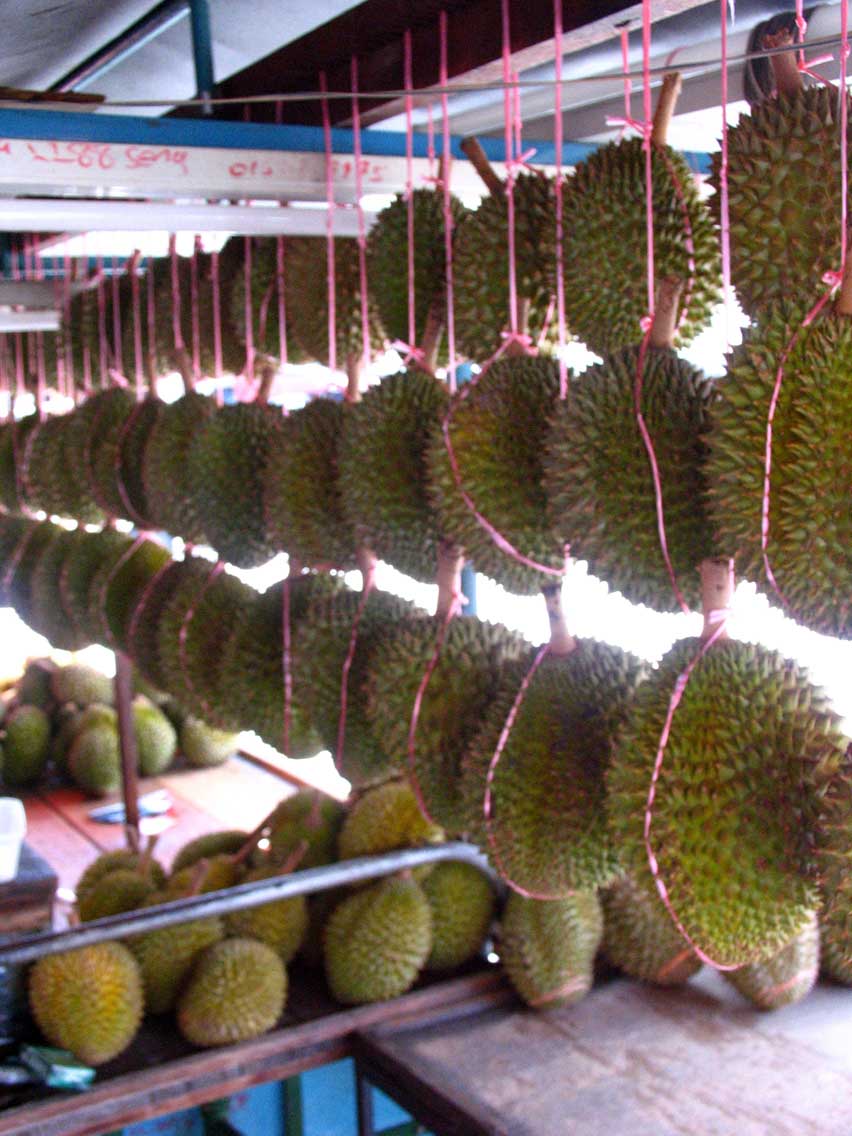 You can either 'ta pau' (takeaway) or eat at his stall. He's got some shaded tables and chairs by the roadside. Also, during lunch hour, there are some hawker stalls along Lorong Susu next to the durian stall just in case you want a quick bite.
Ah Teik's stall also sells other seasonal fruits such as mangoes and mangosteen.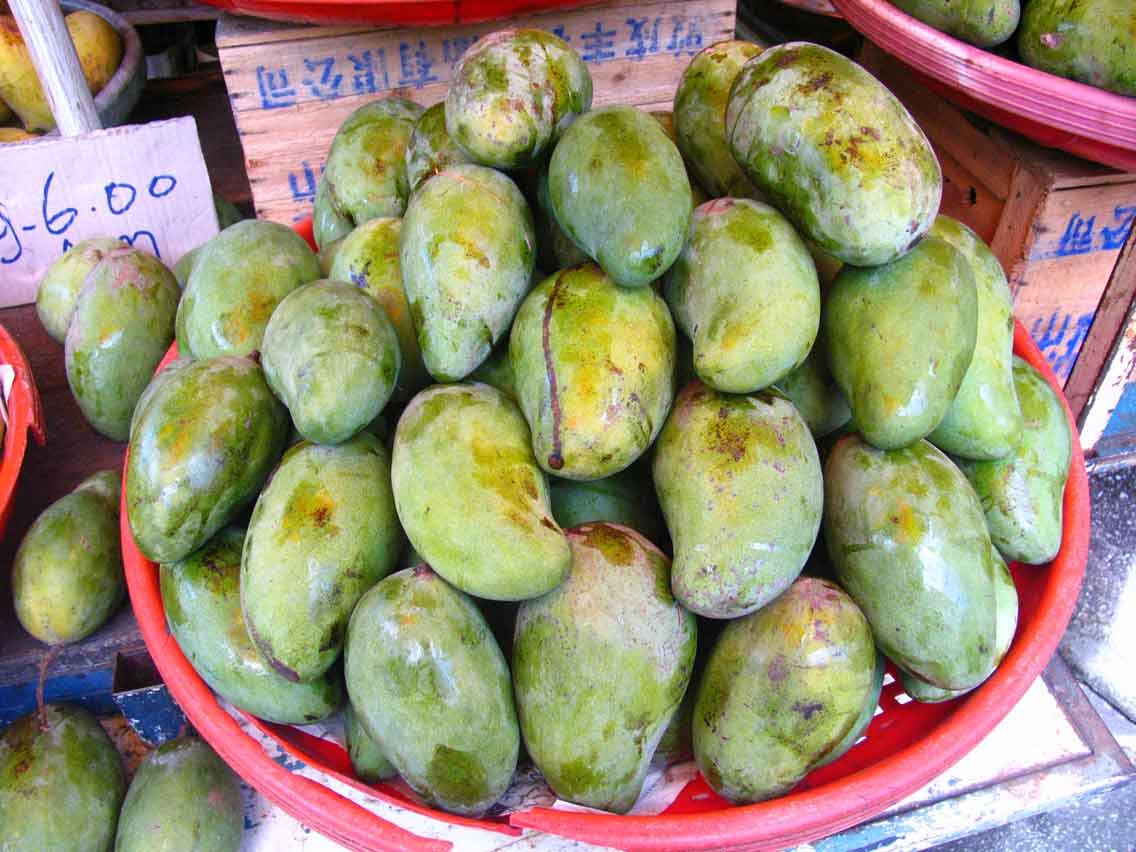 Ah Teik's Durian Stall is located at Lorong Susu, Penang. Its a small narrow road off Macalister Road. Beside Chung Cheng Night School. Contact No: 012-4383881, 016-4158579.