When my friends heard I was going on a gourmet tour to China, everyone said 'oh! then you'll be eating all the exotic stuff like cockroaches etc'
Well….I didn't exactly eat cockroaches. But I did eat some pretty exotic stuff! During the dinner at E-Spring Hotel's in house restaurant, our first dish for the night was this…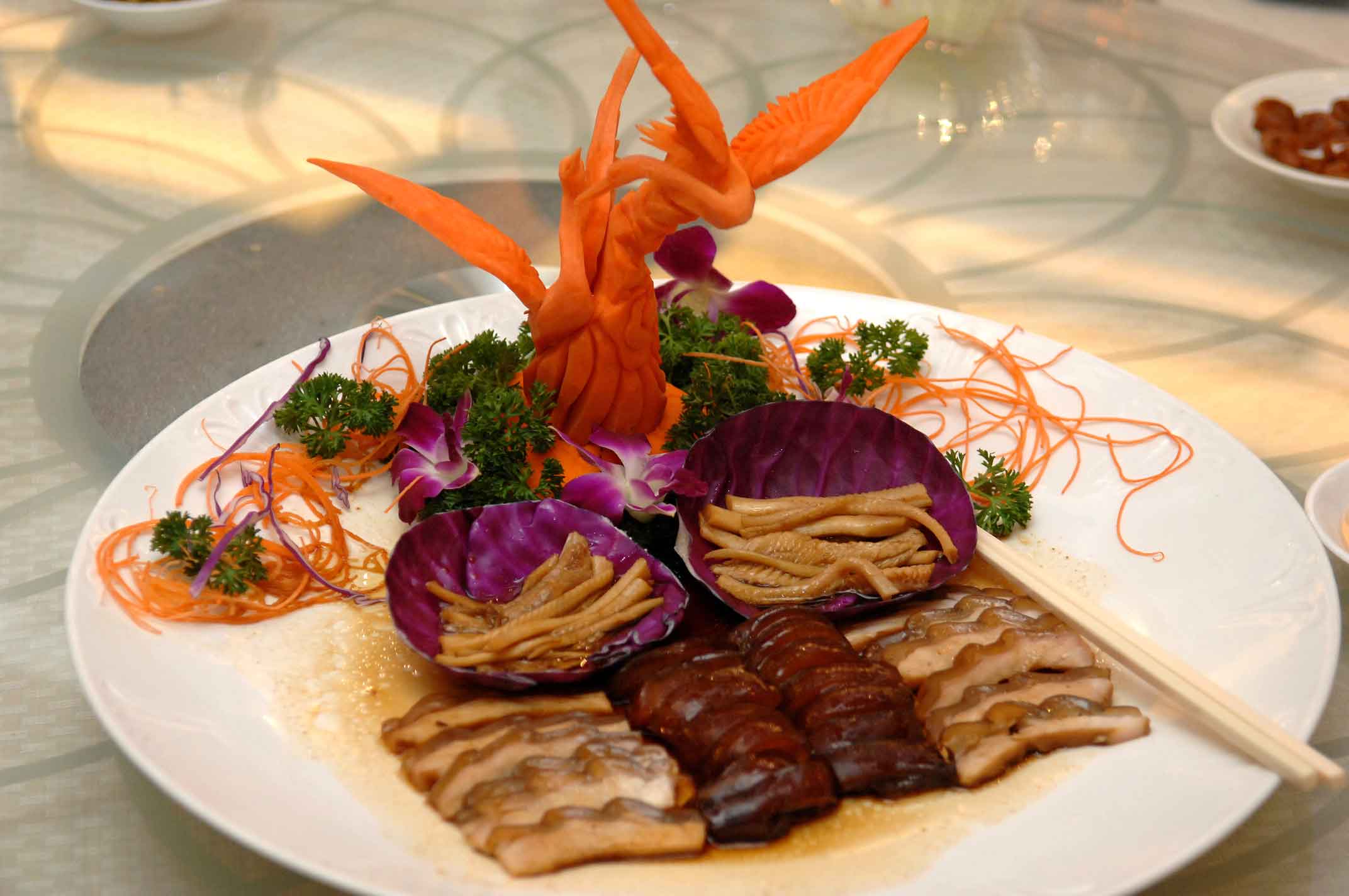 At first glance, I thought it was some sort of roasted pork. Then, Hugo Leung came over to our table and explained that the meat placed in the purple cabbage was snake meat!! The darker meats in the center was squirrel, and on the sides were crocodile meat!
I nearly fainted!! Everyone was surprised and somewhat alarmed. But, I told myself, yet again, I've traveled this far…. and so picked up a piece of each of the different meats. To my surprise, I actually liked the snake and crocodile meat! The snake meat had a slight springy taste which I didn't expect. My palate was not quite used to the squirrel meat though. I found it rather 'gelatinous'.
Our menu for the night… we were in for a lot of food!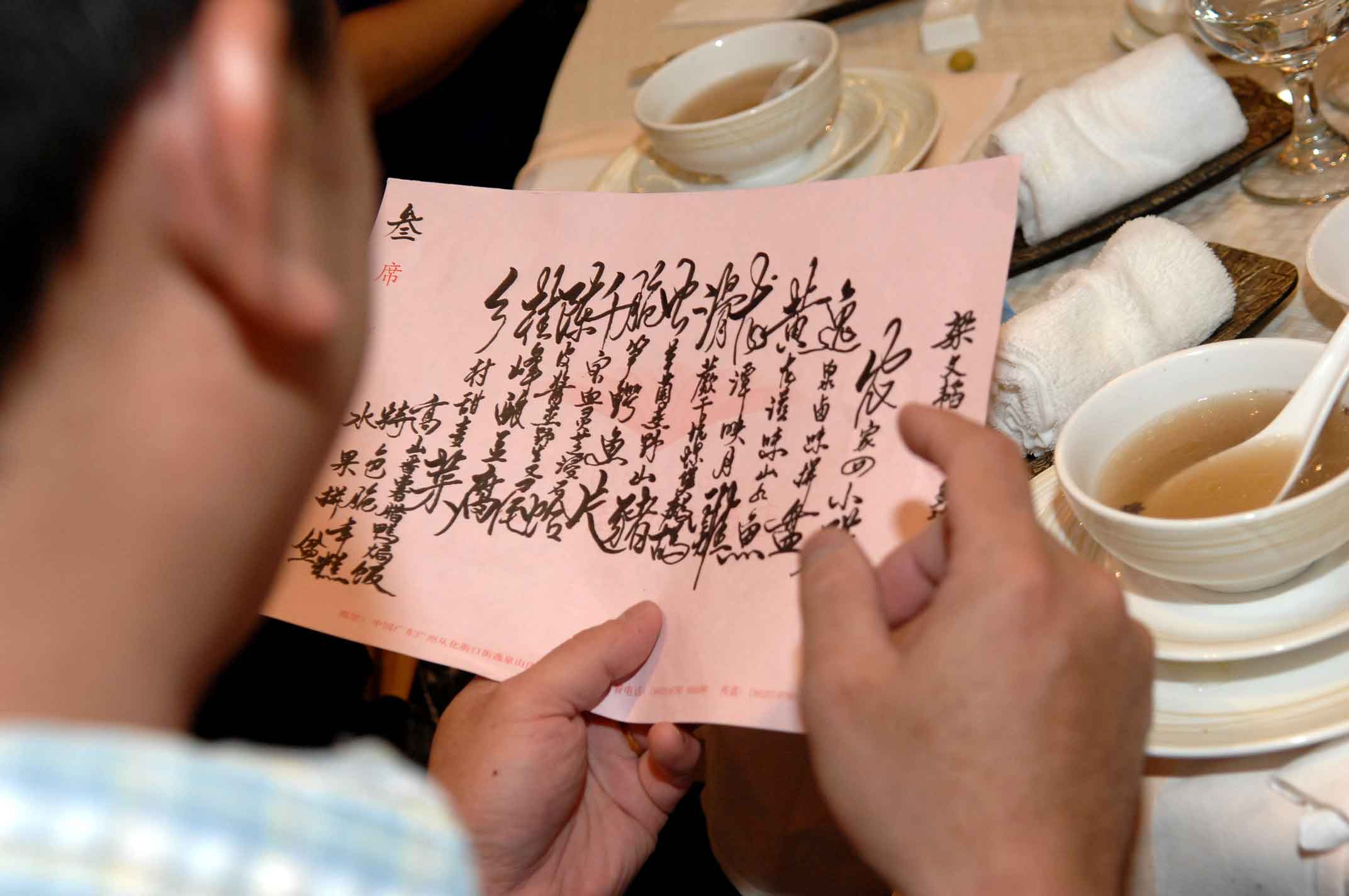 The chicken with fresh ginger sauce dish was something we were much more accustomed to. I loved the freshness of the chicken spiced up by ginger, garlic and onions… Also loved the presentation of this dish. The way the chicken was laid out reminded me of the fictional phoenix.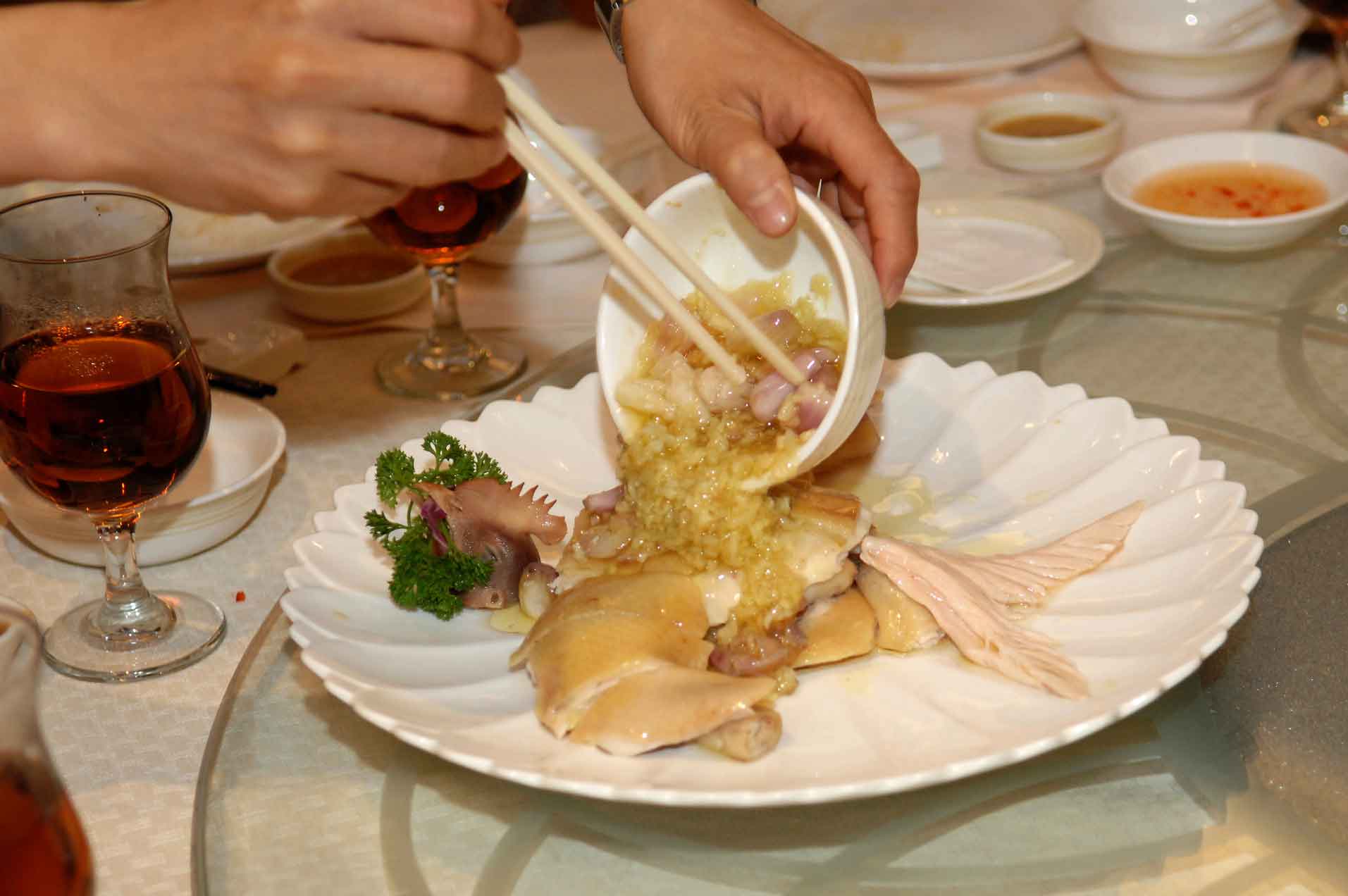 Next up was yet another exotic and rather controversial dish – the 'shui yu' (turtle/terrapin meat) soup. I couldn't bring myself to eat the 'shui yu'. It was just too exotic for me. But I did try the soup which was very milky in taste.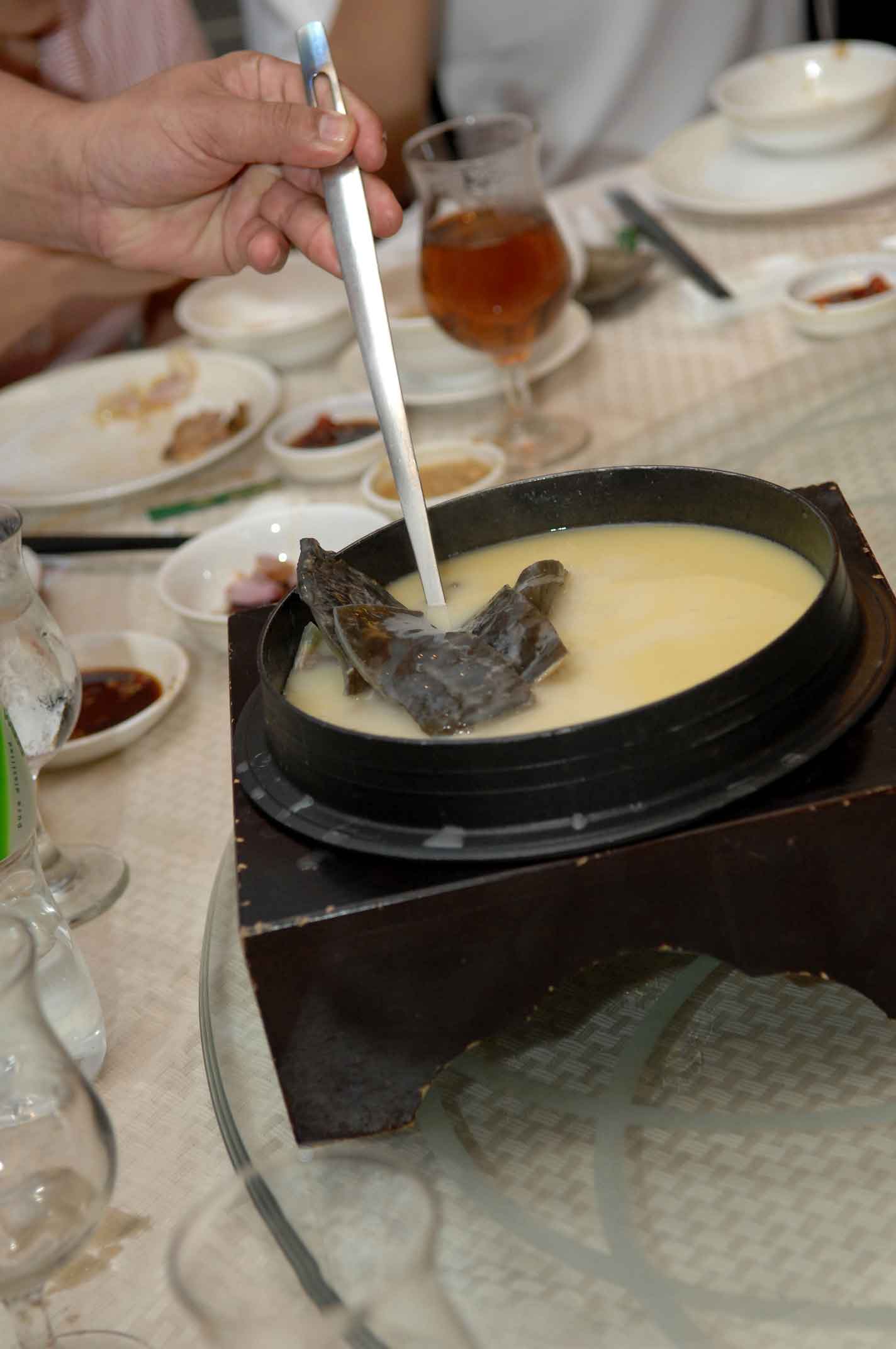 We were then presented with a simple tofu stuffed with meat dish and 'yao mak' (Chinese garden lettuce) vegetable.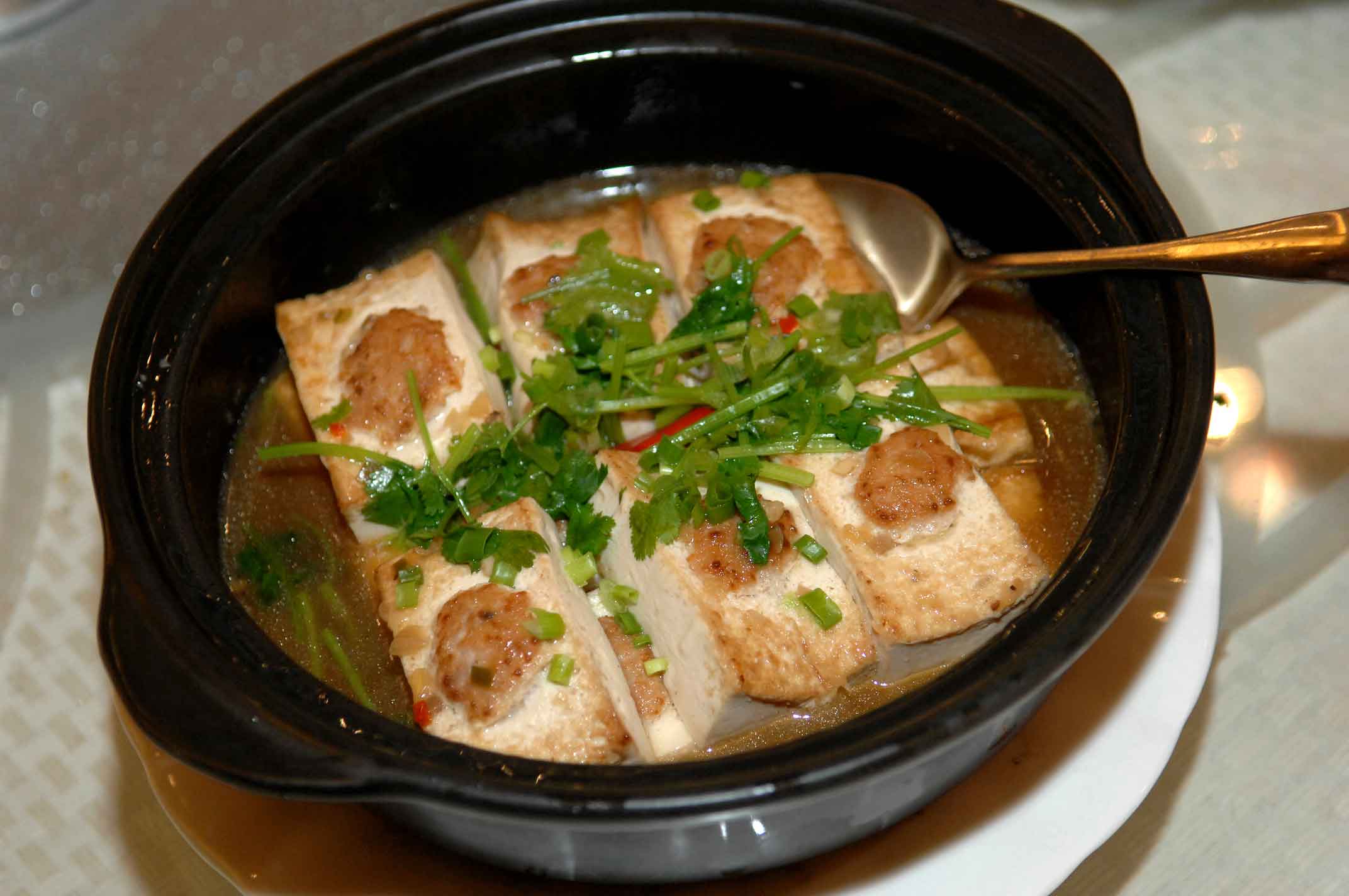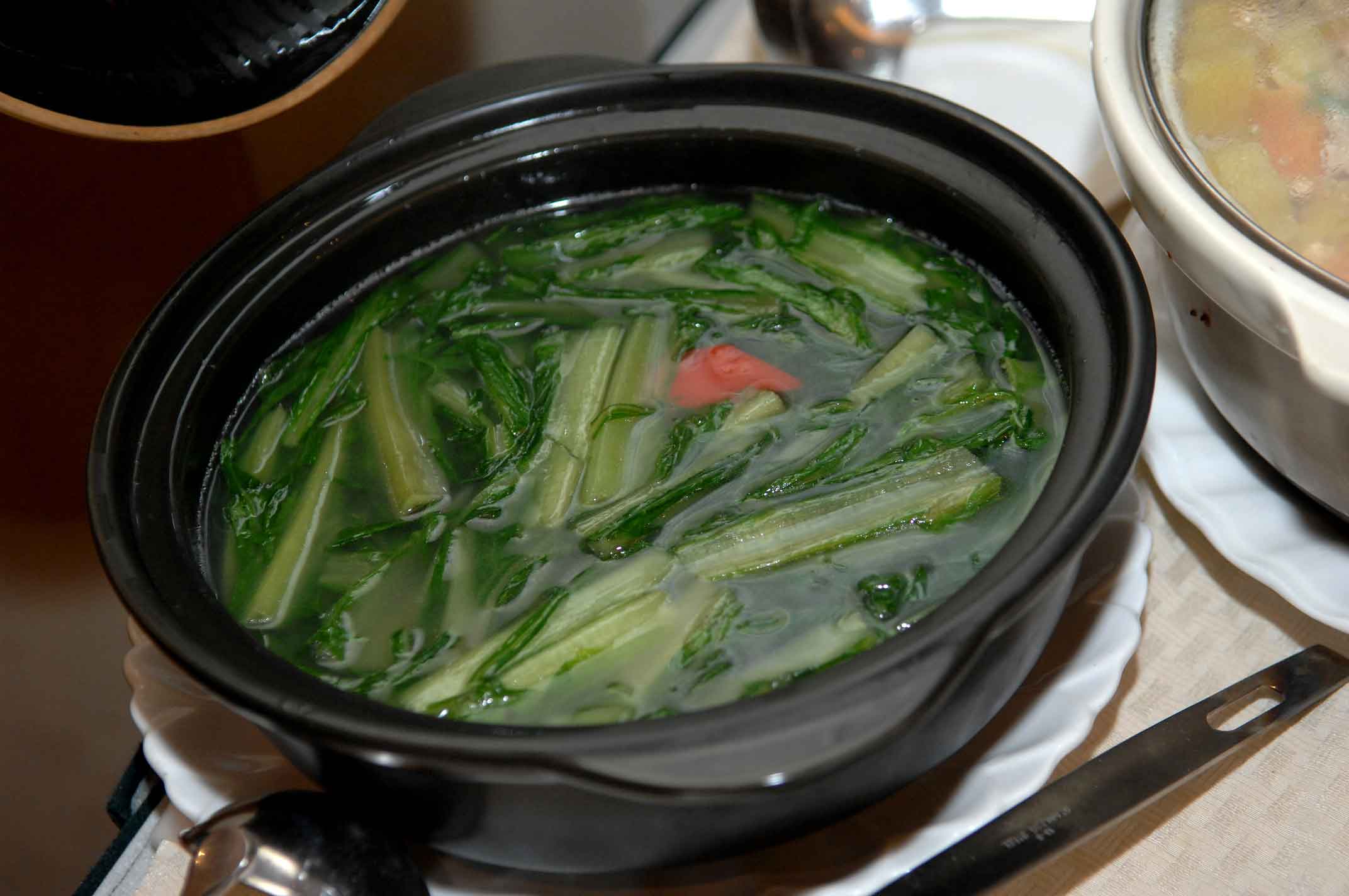 Our next dish was an interesting fish dish. I'm not quite sure what fish was served, but it had a very silky texture, high in fat content.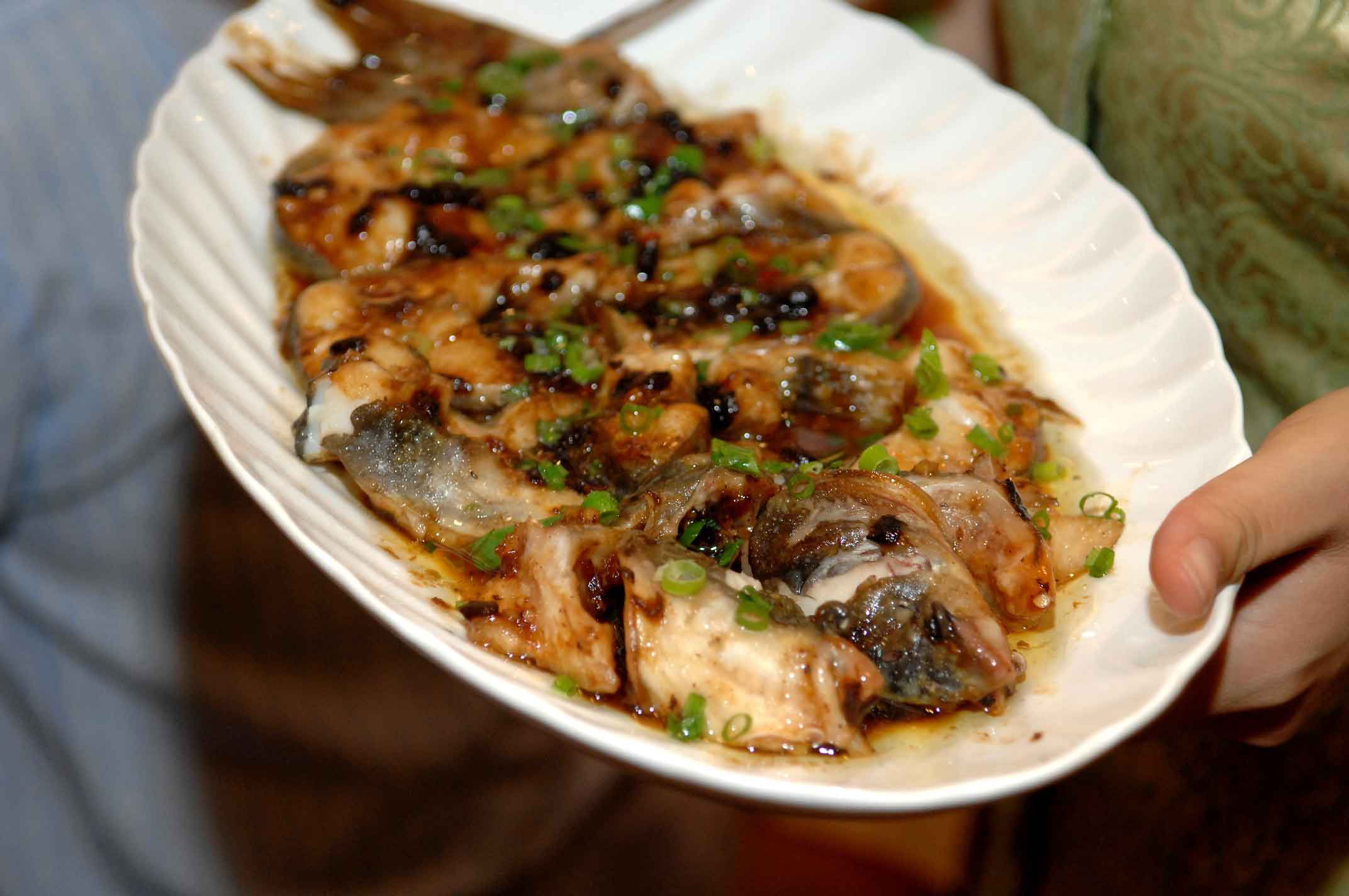 Just as we thought that we'd be 'safe' from exotic dishes…we were then presented with stir fried crocodile meat! This time I did not hesitate to dig in! In fact it was so good, it disappeared quite fast. 🙂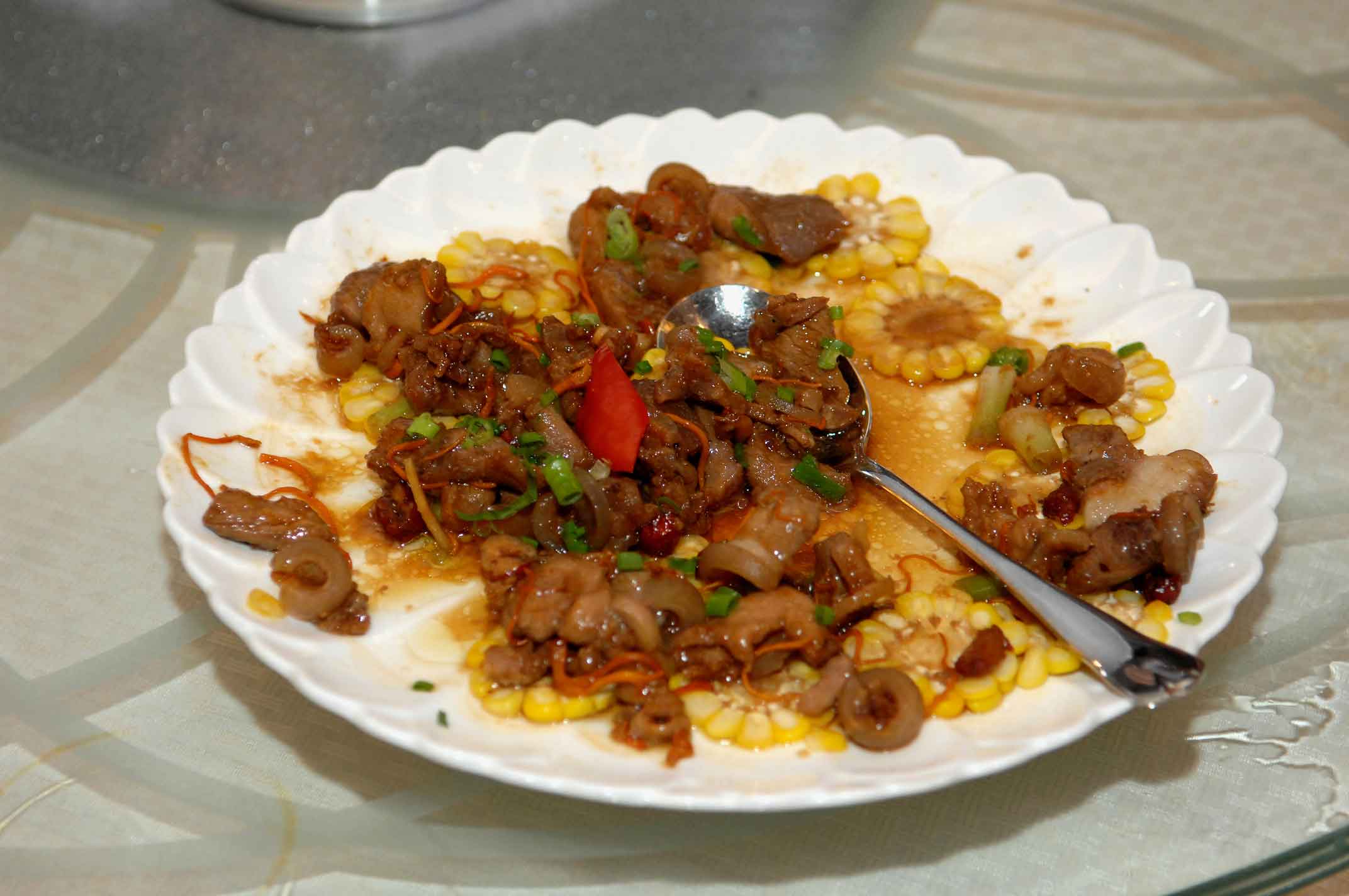 Then we had yet another dish similar to padi chicken, which is called hasma.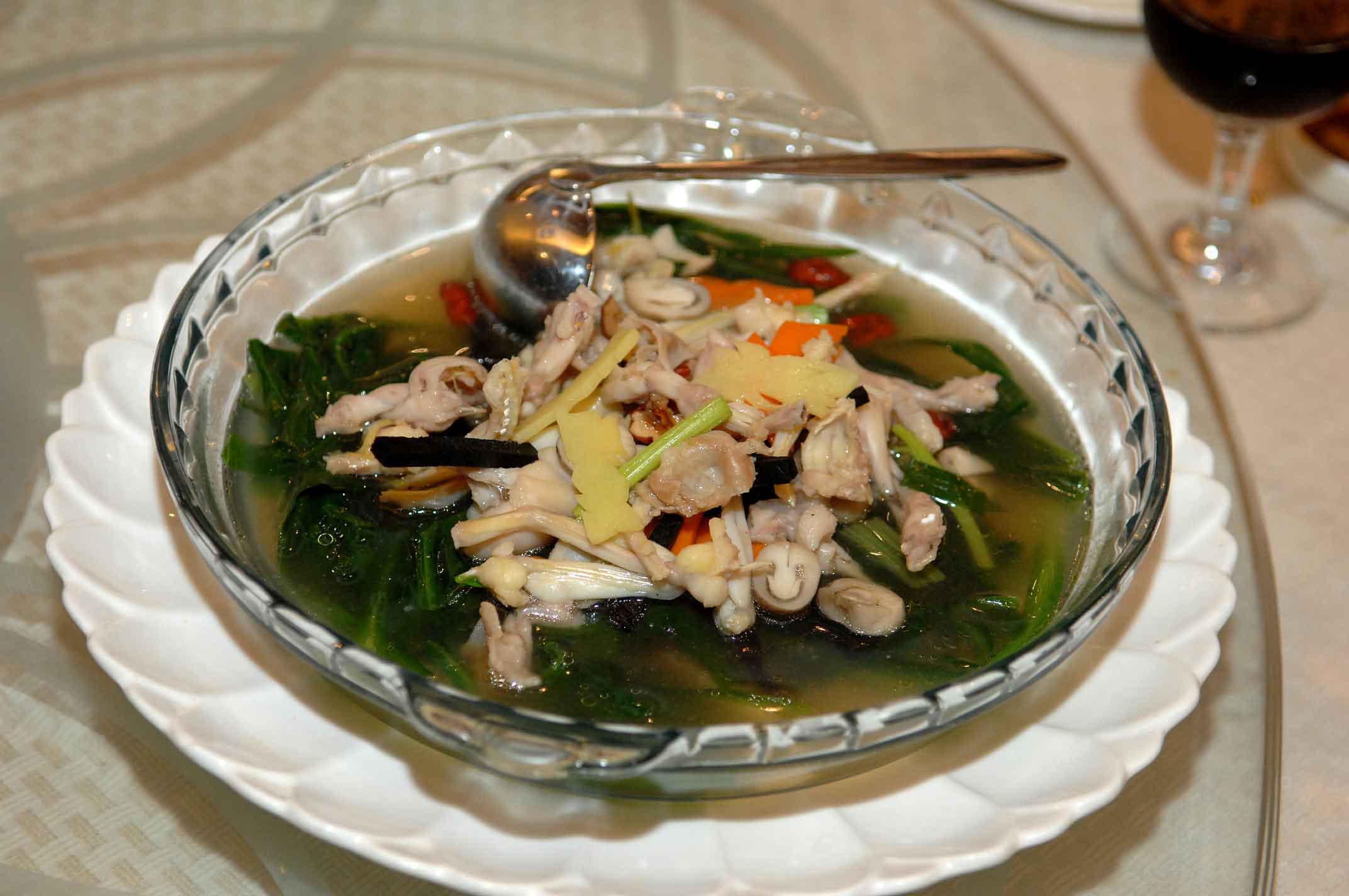 Finally we have the last savoury dish for the night… the 'lap mei fun' (waxed duck and sausage rice). This version came with a variety of grains and sweet potato.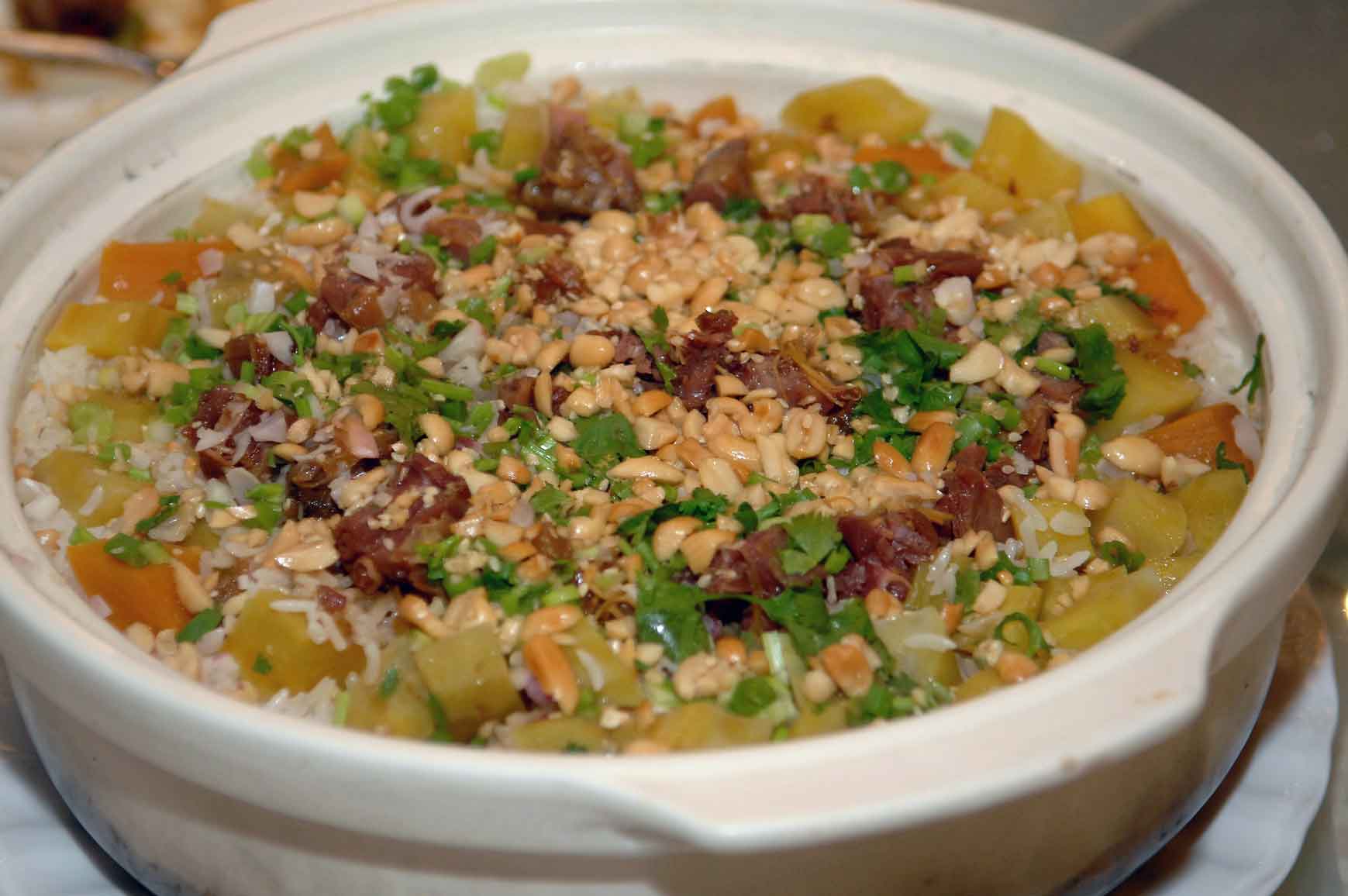 For dessert, we had an array of beautifully arranged fruits and deep fried glutinous rice cake.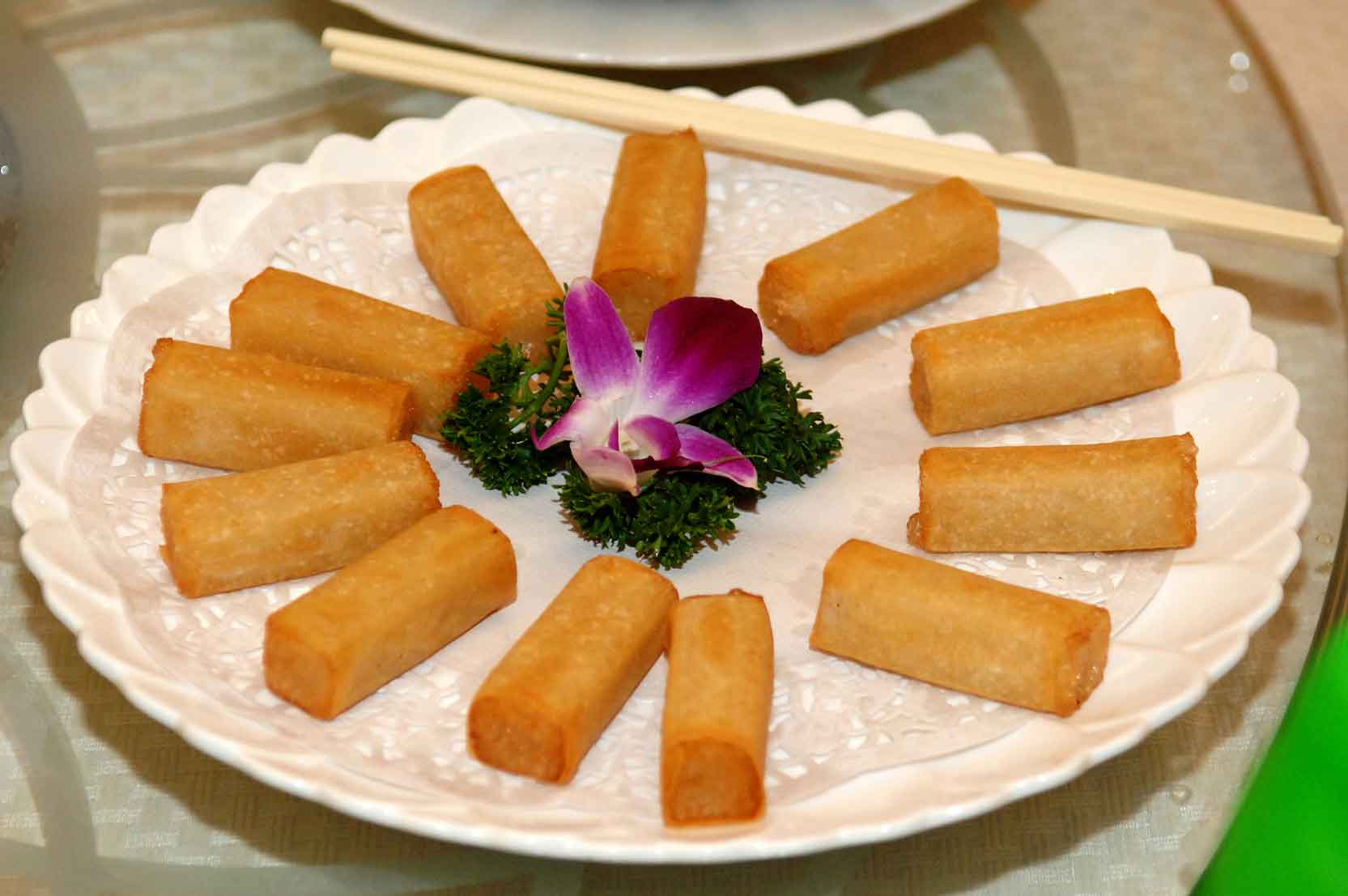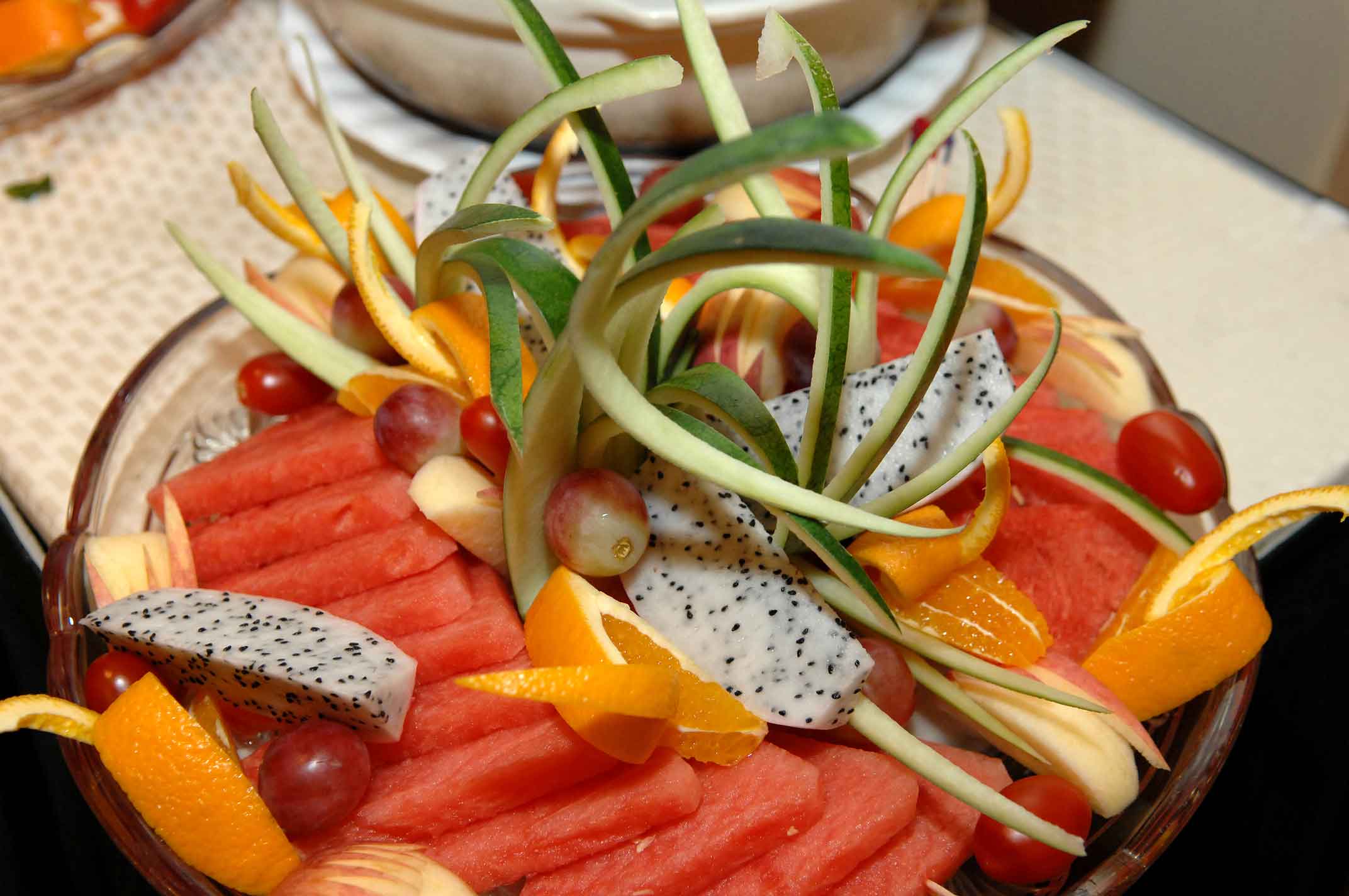 All in all, one of the most interesting dinners I've had ever!
E-Spring Hotel is located in Glade Village, Jie Kou, Cong Hua, Guang Zhou, China.