It would seem like going to Uncle John's durian farm in Balik Pulau is getting to be a yearly affair since I was first introduced to this place last year.  And so this year, about 20 of us durian lovers made our way again to Balik Pulau for another round of RM12 durian buffet!
Uncle John's durian season starts quite late, so July would be a good month to go and his durians are still available right up til August.
The sight that greeted us upon arrival… the durians all piled up and waiting for us… hehe..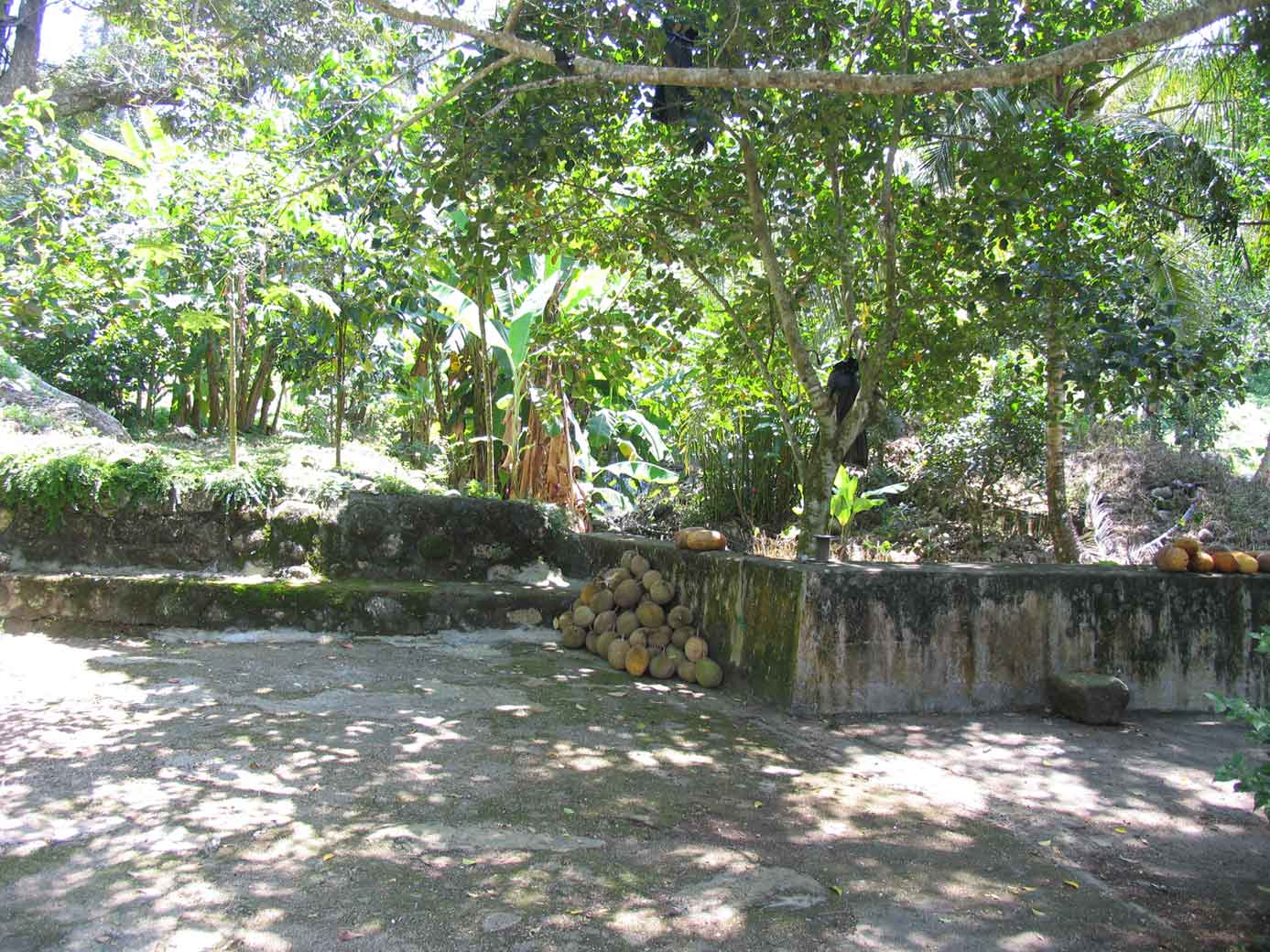 We wasted no time and soon Uncle John was swiftly opening durian after durian. Since there were so many of us, and only ONE Uncle John… there ended up being a 'queue' to get our hands on the durians. 🙂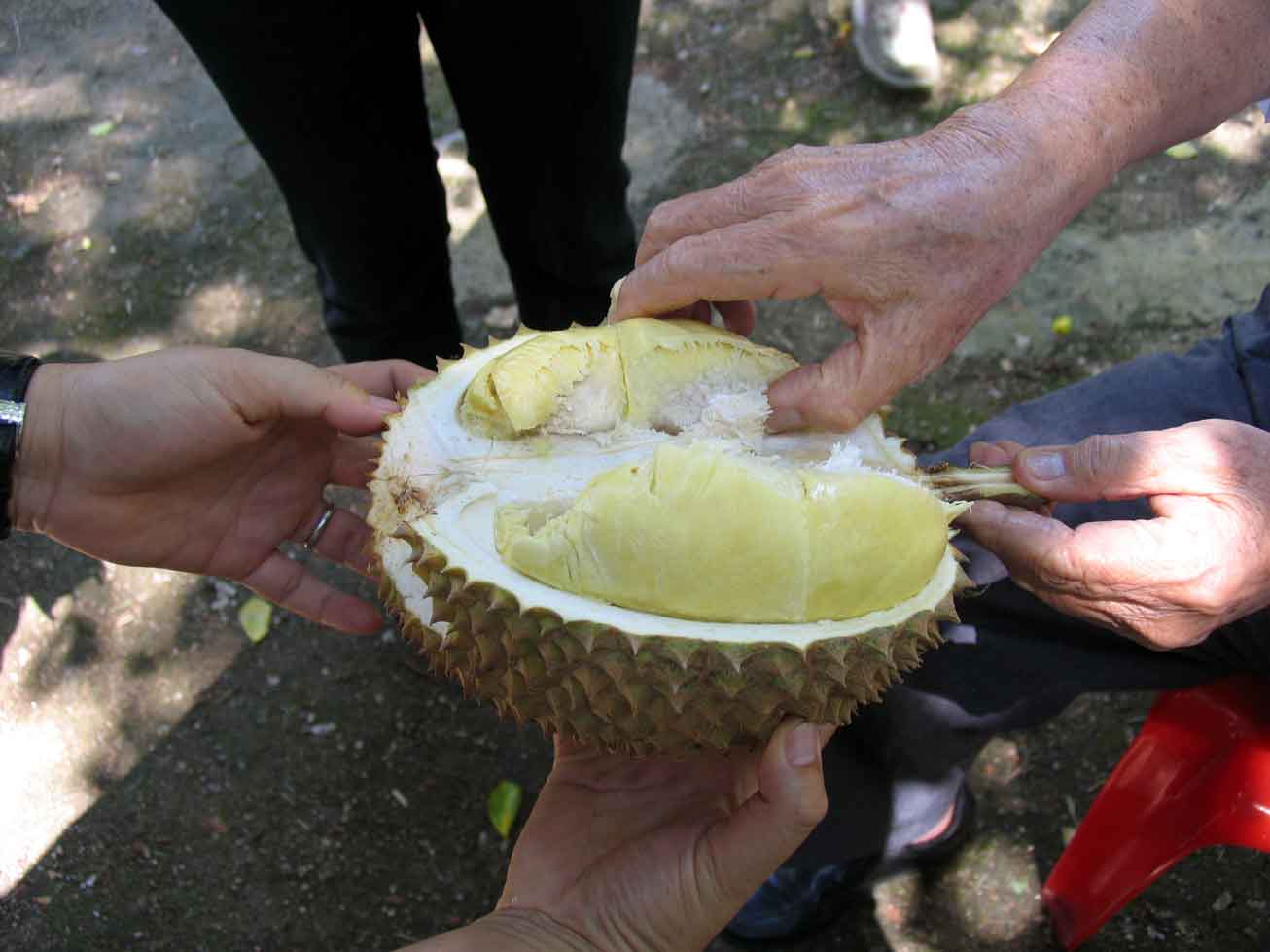 Pretty soon, we had finished one load of durians… and were still going strong! Keep those durians coming!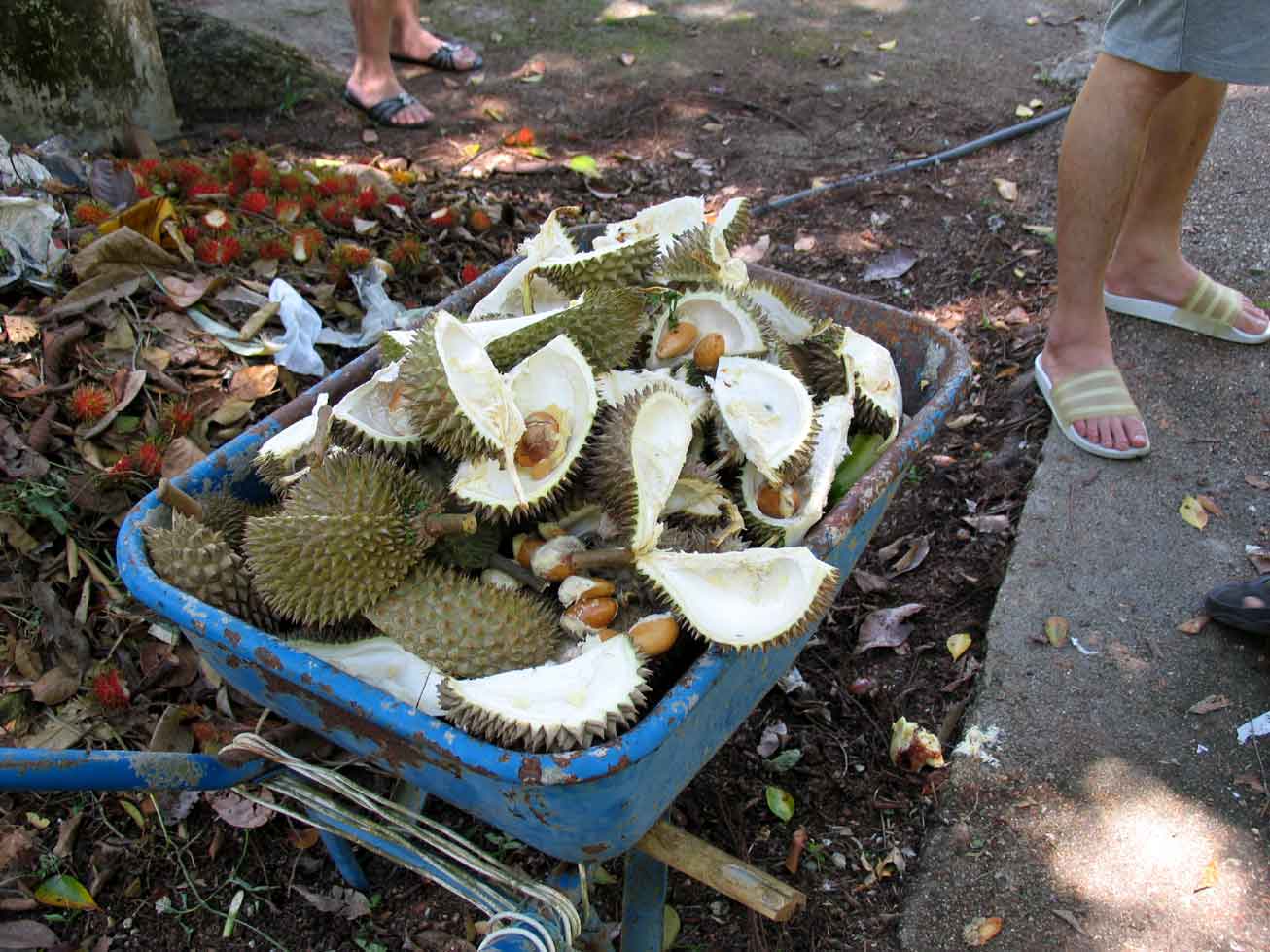 Lots of durians on the tree…
This time around we had a lot of D24, 'chiu ji' (Ring in Hokkien) and green skins… I loved the 'chiu ji' – thick creamy flesh and tiny seeds. 🙂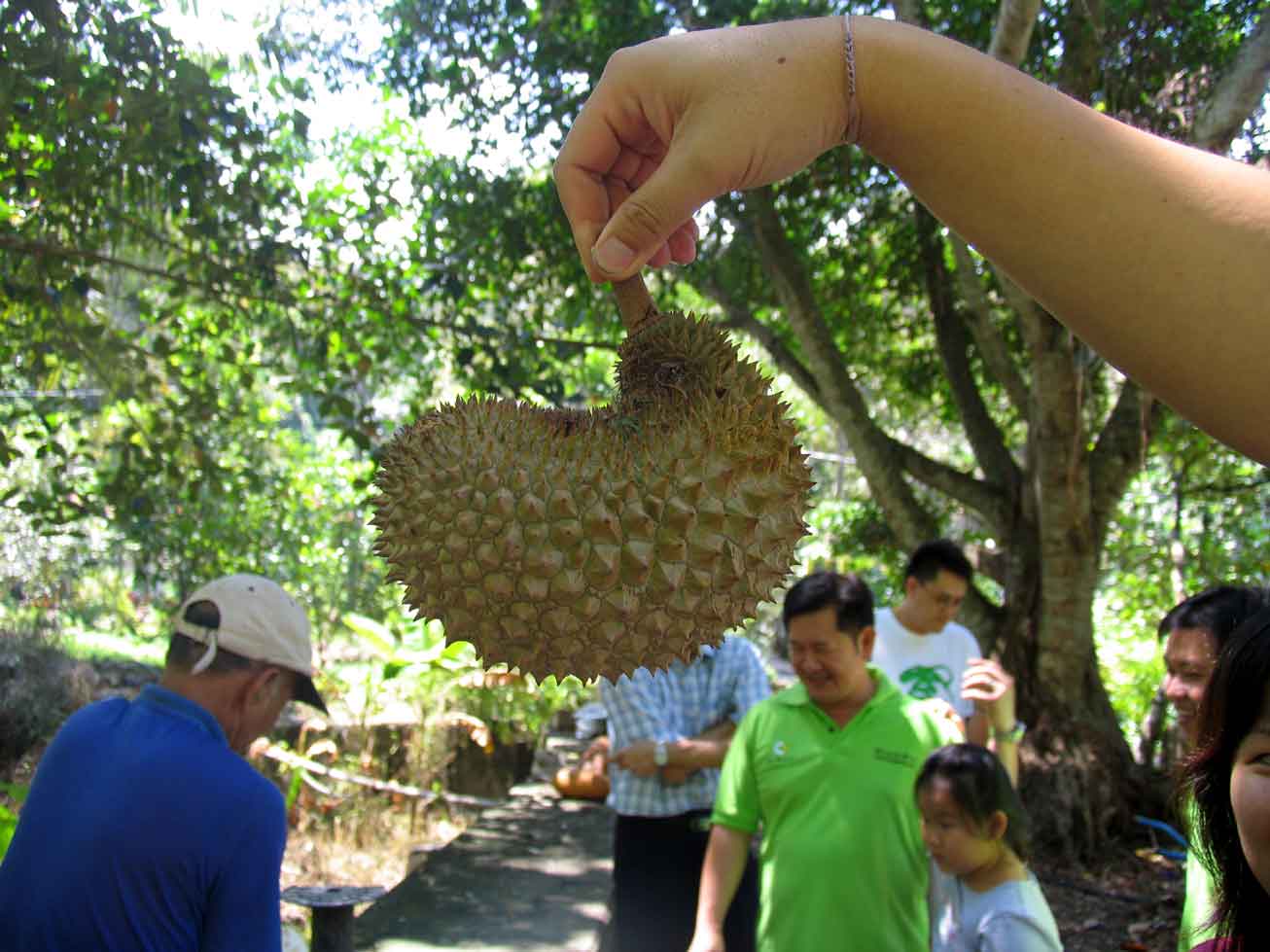 Uncle John also prepared juicy pineapples, 'cempedak' (Jack fruit) and rambutans for us much to our delight!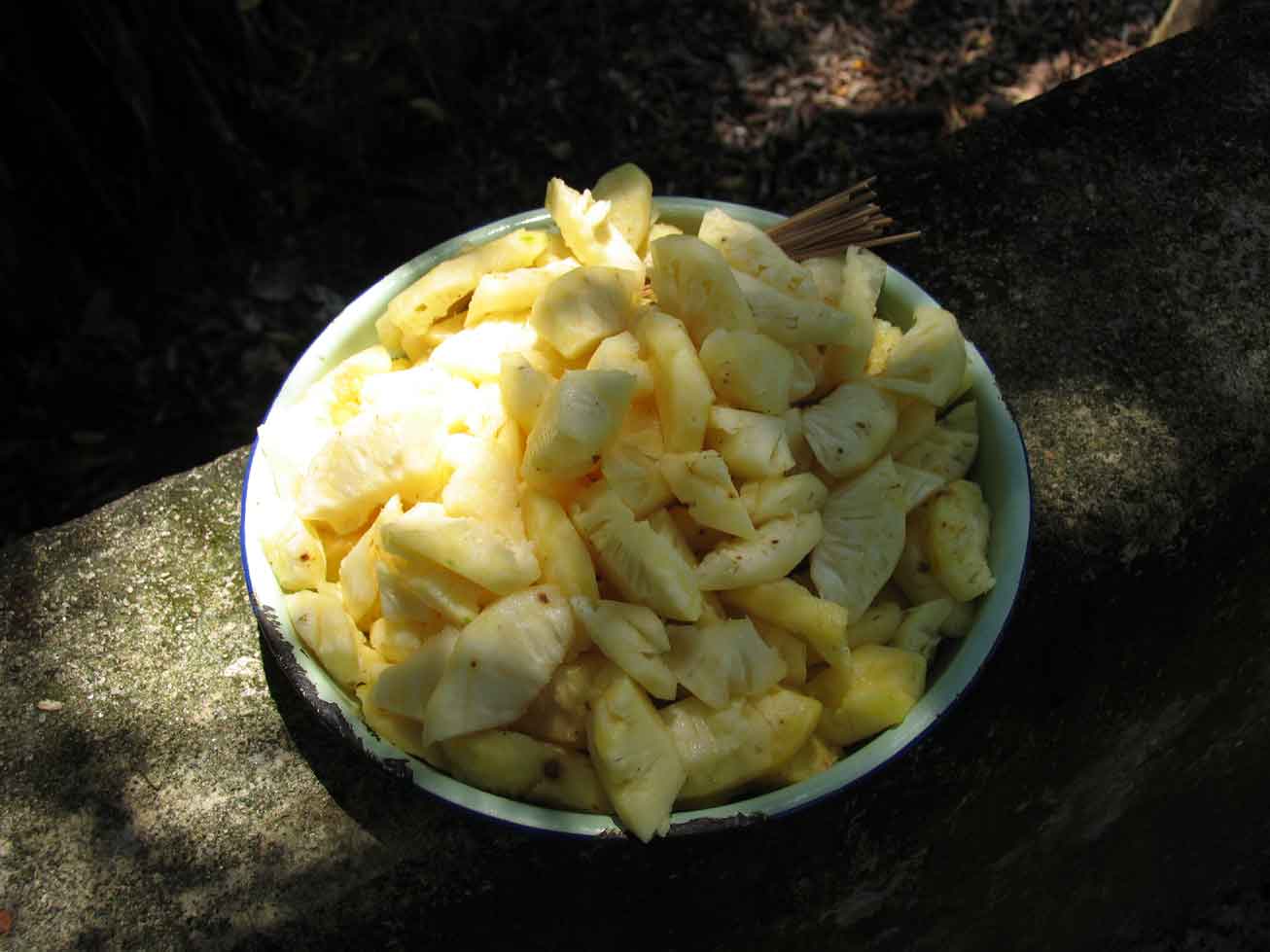 Many readers have emailed me asking for directions to Uncle John's place. Its quite difficult to explain as there aren't any landmarks or signboards leading into his farm. Your best bet would be to give Uncle John a call to arrange a date for your visit. Make your way to Balik Pulau and wait for him at Sacred Heart school, which is very near his farm. Uncle John can be contacted at 012-4098027. Uncle John speaks perfect English as he used to teach. 🙂
And as creatures of habits… after that lovely durian buffet, we made our way to this laksa place. I had told myself right before the trip that I would pay attention to the road and draw a map to the laksa place…but the durians took over my brain and I was too stuffed to concentrate on where we were going! Ok lah… next year I promise I will draw the map!! 😛