Long ago I heard whispers of this fabulous roti bakar in Campbell Street… but being creatures of habit, I soon forgot about it as I went about old habits, eating at the same ol' familiar places. Until I was reminded again by PenangTuaPui's excellent post about Toh Soon's Roti Bakar.
This time, I told myself, no matter what, must go!
So, one Sunday morning, I suggested to my family to go there for breakfast. But alas, as we drove past, we saw that the place was closed. We were all visibly disappointed, after I had regaled the rest of the family with tales of nostalgia inducing, authentic charcoal toasted bread topped with delicious melt in your mouth kaya.
We tried our luck again on weekday morning and much to our delight, it was opened! I was so excited I could pop! (Yes, I love my roti bakars very much)
Quickly we ordered, from the various types of bread they had available.
We had the bread toasted with kaya…
The chocolate bread…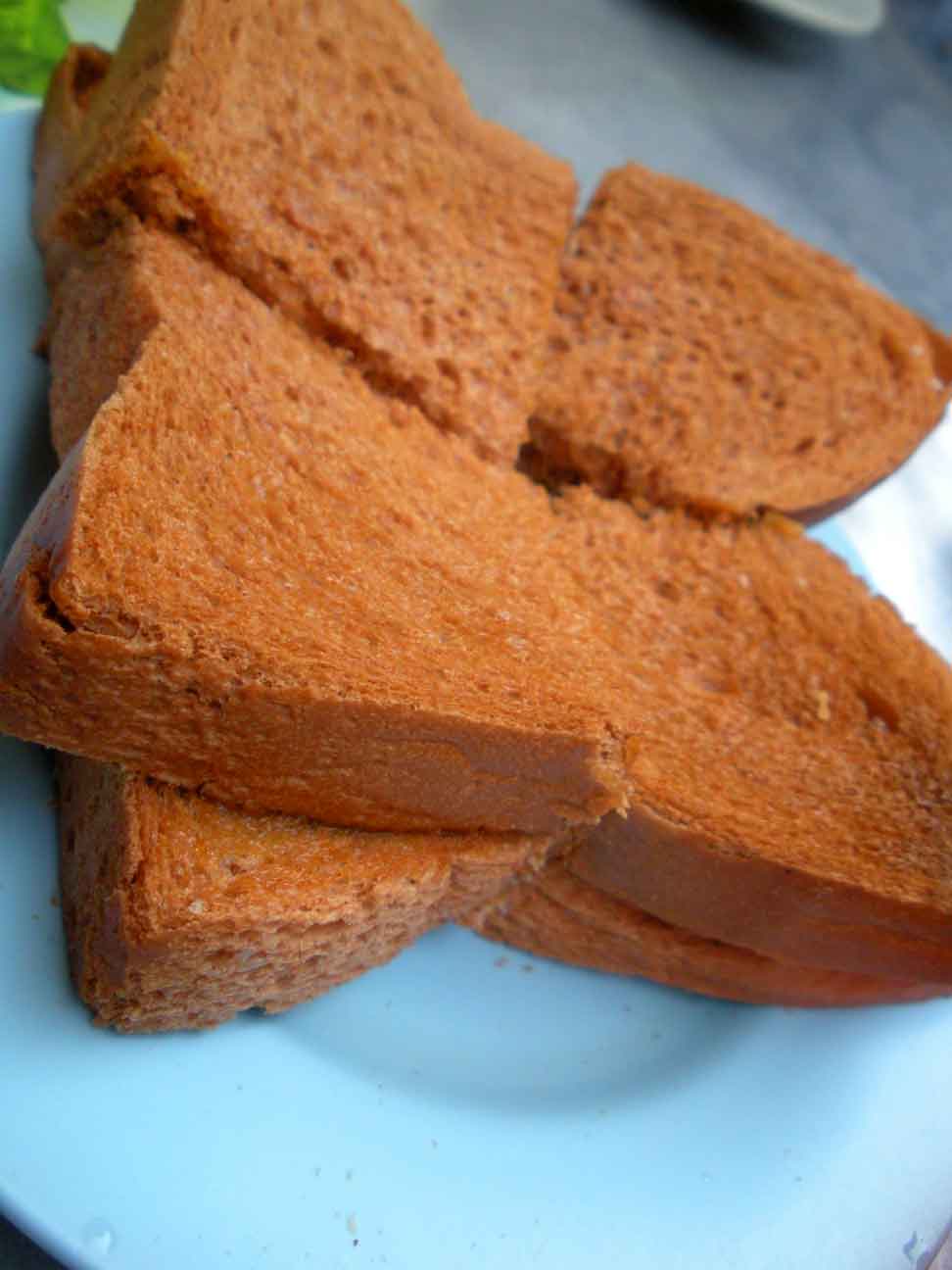 And the roti bakar with kaya and butter…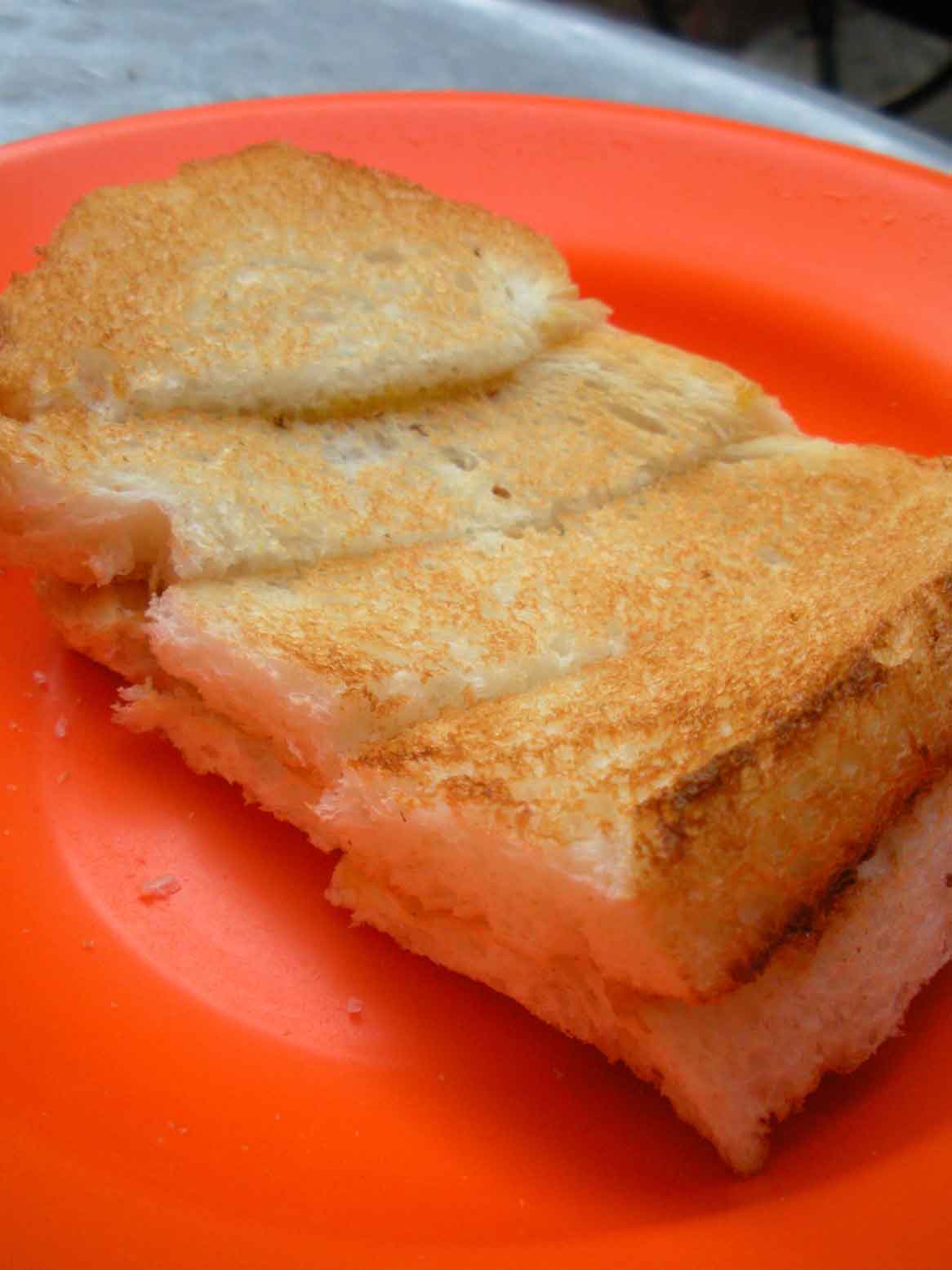 They also have a healthier option of whole wheat bread. My favourite out of the 3 is the one with plain kaya. Which is surprising since I almost never pass up anything with butter on it 😛
Of course, we did not forget our half boiled eggs…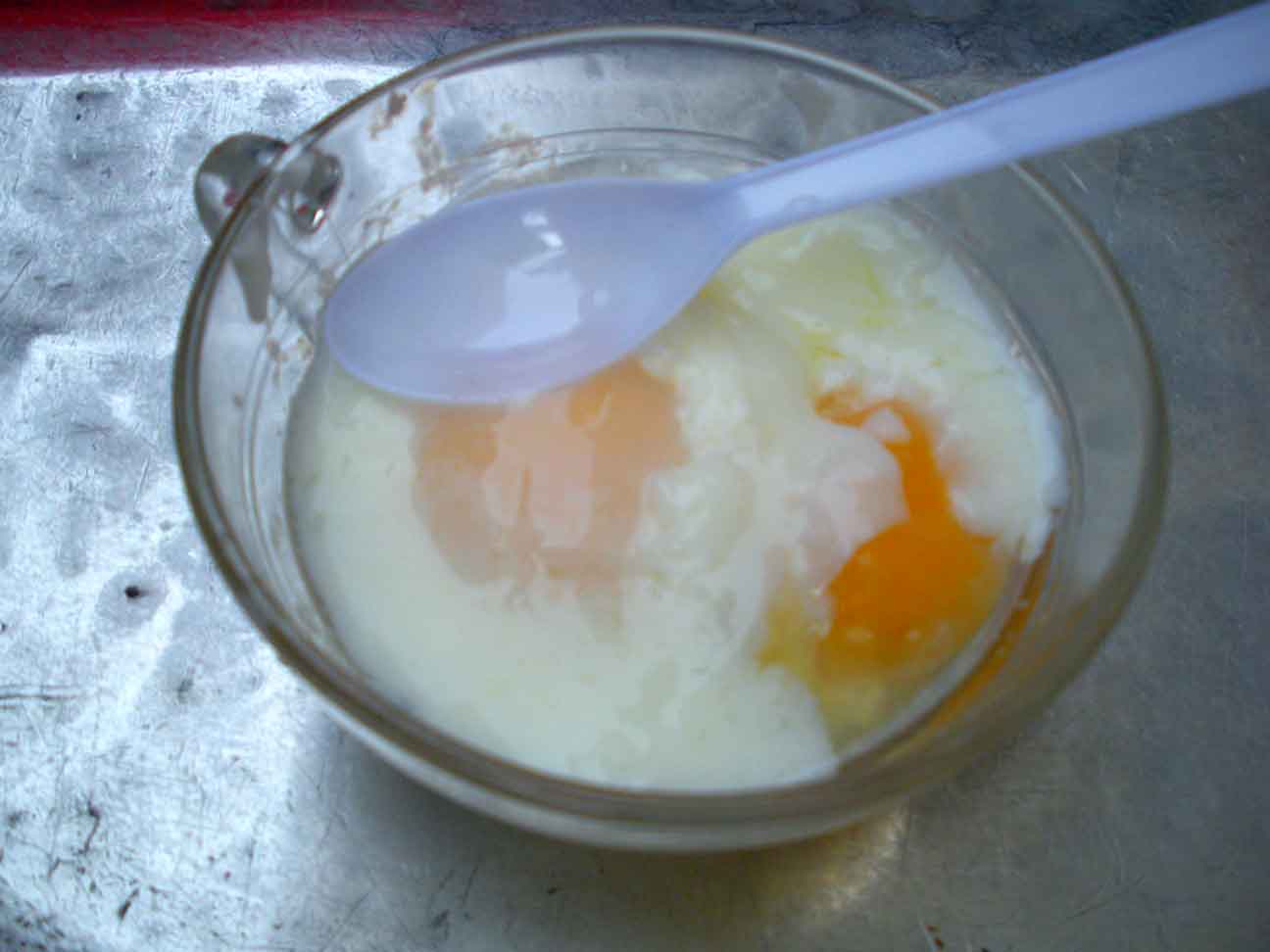 The breakfast was satisfying enough for me. But dad was still a bit hungry. Since we parked the car at Kampung Malabar and walked over to the small 'lorong' (lane) which houses Toh Soon Cafe, we spotted this curry mee stall.
Dad wondered if the curry mee man would bring over a bowl of curry mee to 'someone else's territory'. And since we were seated right at the end of Toh Soon Cafe's lorong, I decided to give it a go and walked over to ask the curry mee man.
He happily obliged and a short while later we were presented with this…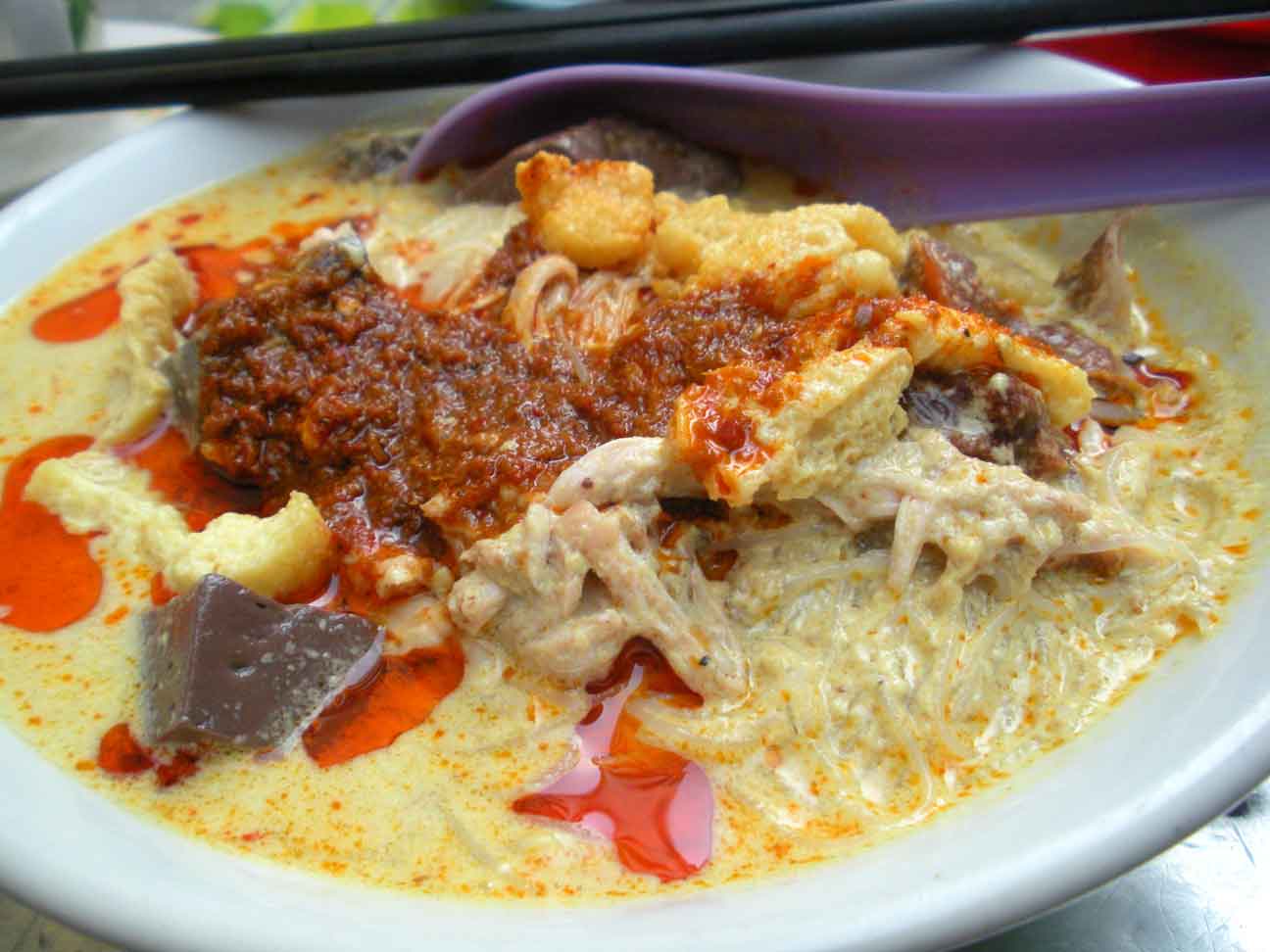 Looks really yummy right? And it was! I loved it. The soup was thick and 'lemak' and there were strips of chicken meat in it too.  After finishing the curry mee, I felt bad to just leave the bowl there, so I took it back to the curry mee man, who told me 'beh yau keen, ka tan wa ki giah tou eh liao' (loosely translated from Hokkien – Nevermind, later I go and take can already)
This is the stall where we ordered the Curry Mee from –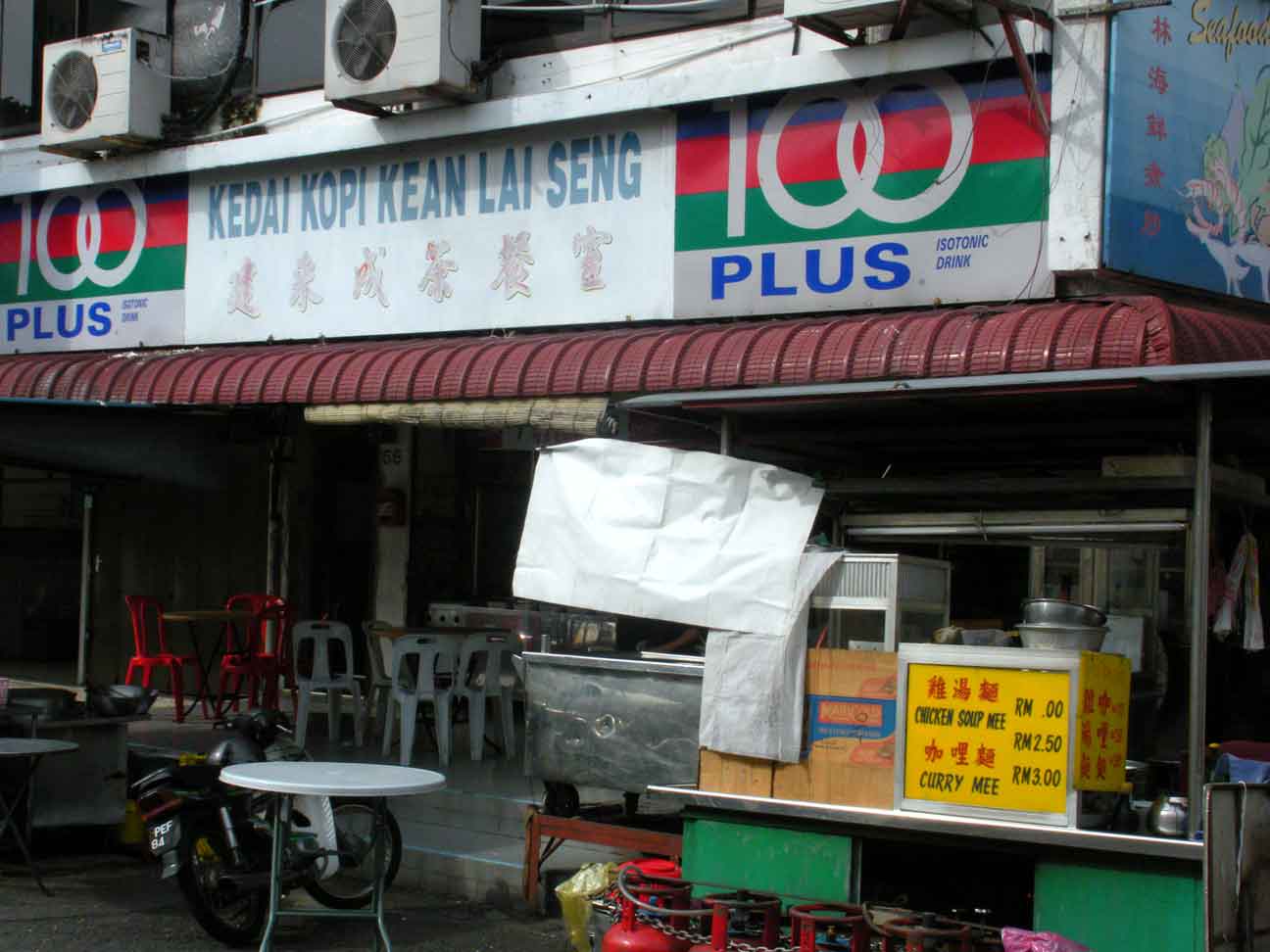 This kopitiam is along Kampung Malabar (the road next to Campbell Street). Right next to the Curry Mee stall is the small lane that leads to Toh Soon Cafe.
Scrumptious roti bakar and rich Curry Mee – a real good combo indeed!
Toh Soon Cafe is opened from 8am-6pm Monday-Saturday. Closed on Sunday.
I forgot to ask the Curry Mee stall his opening hours. Must do that the next time.
Other reviews of Toh Soon Cafe:-