I've been seeing the banners around town about the Thai Culture & Cuisine Fair at New World Park.  When I drove past and saw that it wasn't too crowded, I decided to go check out what they had to offer.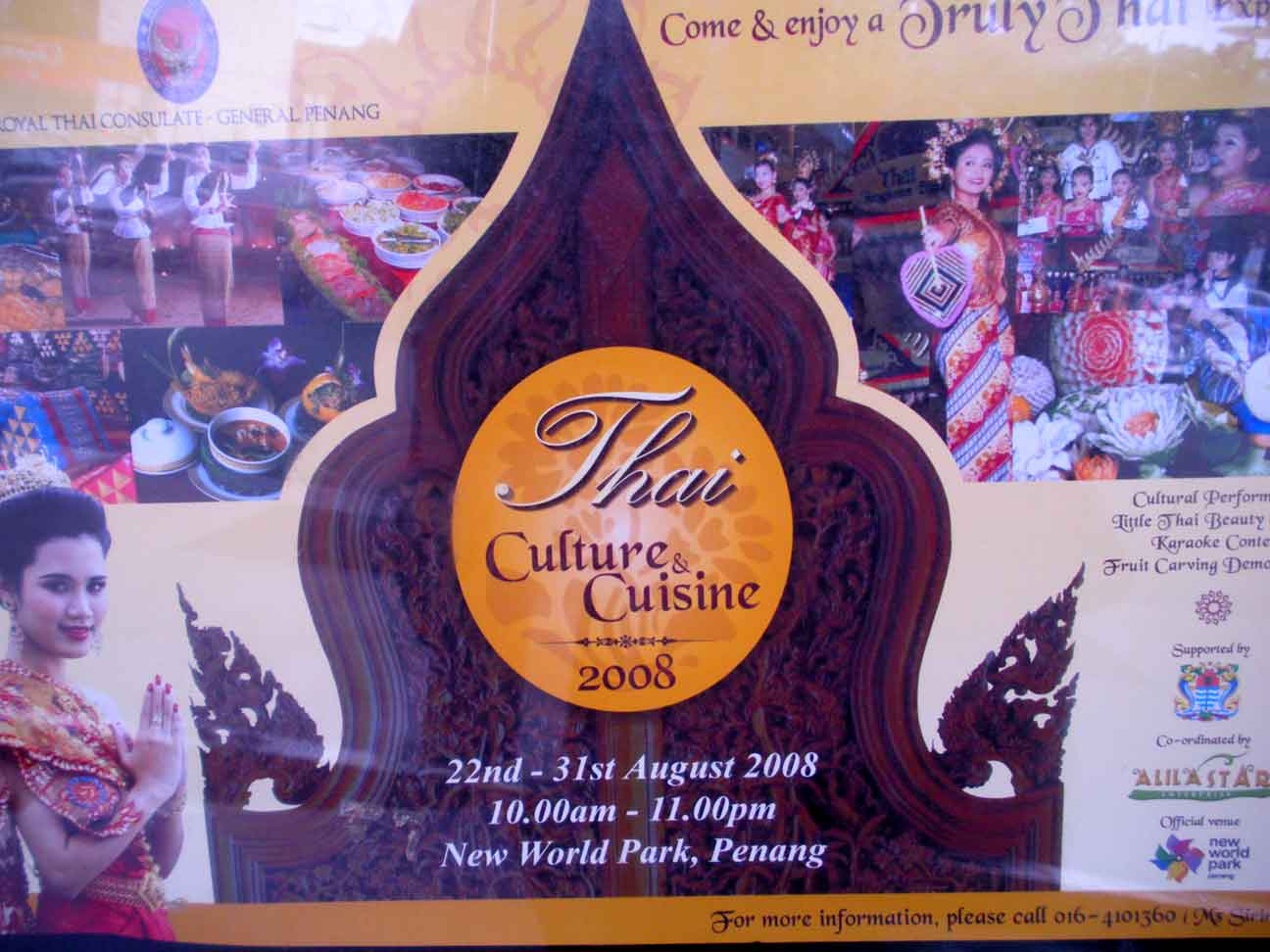 Right away I spotted something that caught my eye…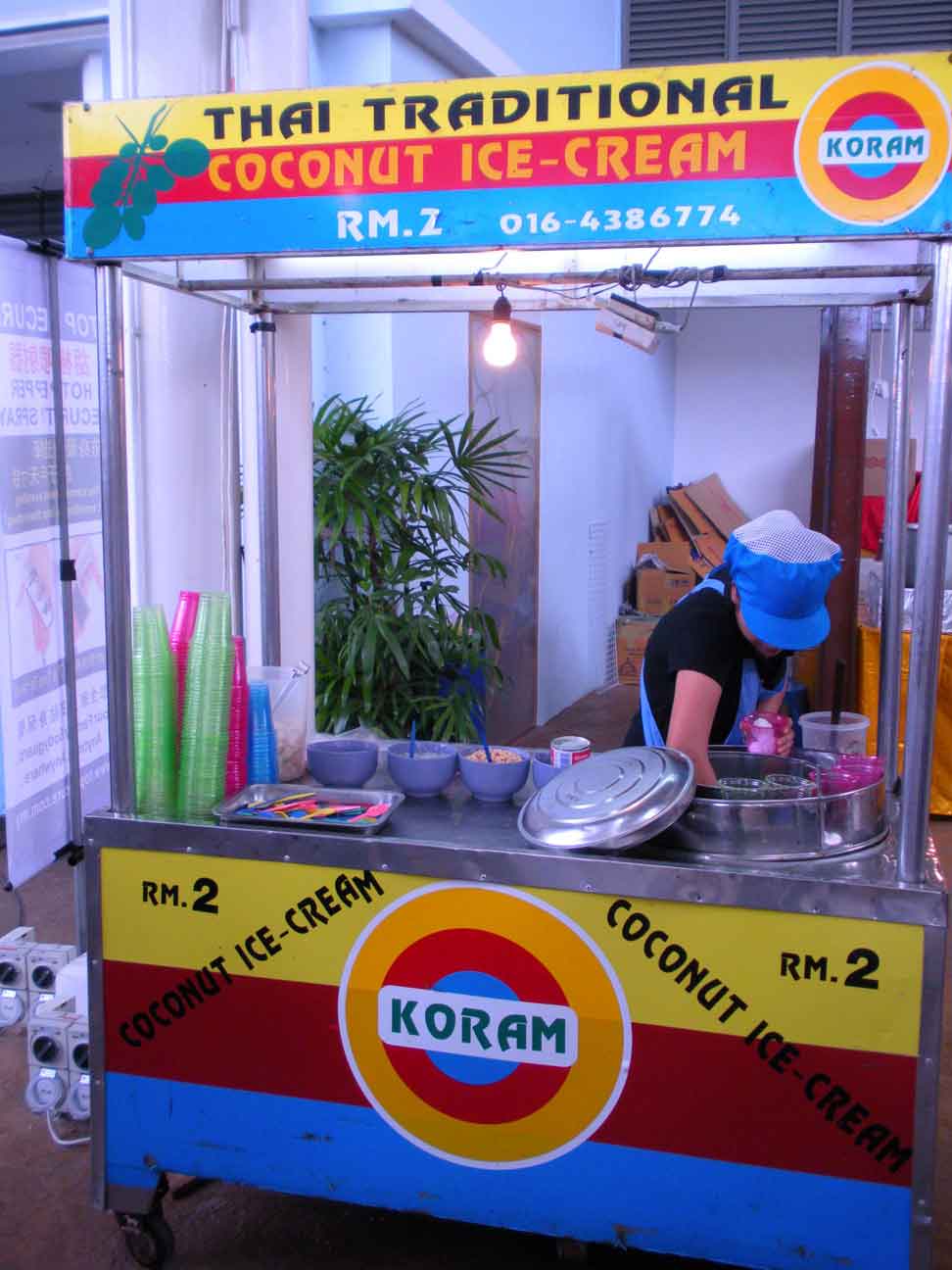 I've been wanting to try this for quite some time and was delighted to see it. This unique traditional Thai ice cream has got cubes of bread on the base, and is then topped with scoops of coconut ice cream. Then, 'attap chee', peanuts and evaporated milk are added as a finishing touch.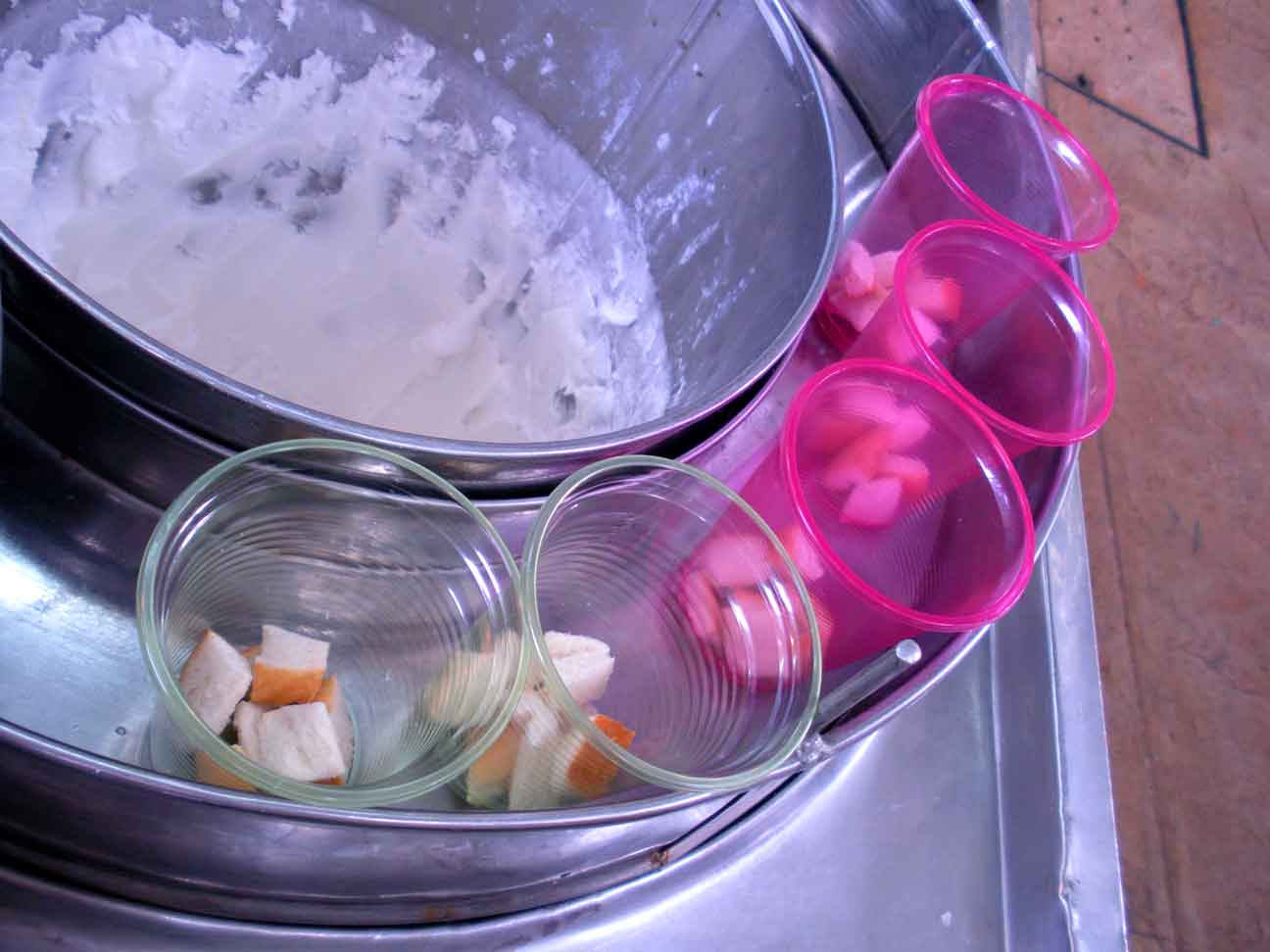 My Coconut Ice Cream, without the 'attap chee' which I don't really fancy. The coconut ice cream was surprisingly good! It was rather sorbet like and the crunchy peanuts added much flavor and texture to it. Even the rather weird bread base tasted good, as by the time we got to it, some of the ice cream has melted and soaked the bread.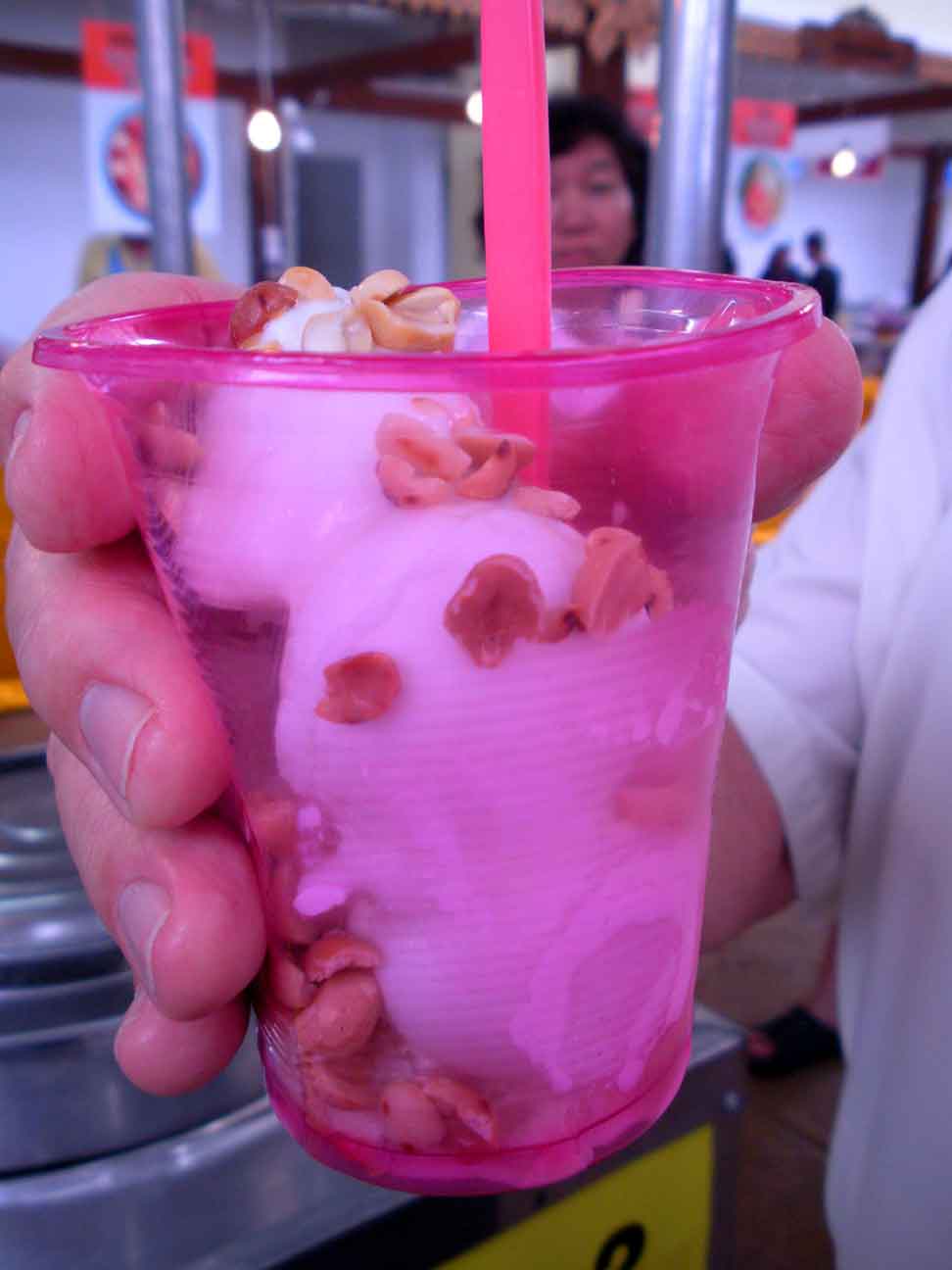 Next, some fish cakes and Thai 'otak-otak' beckoned…both were quite good, but a bit too salty just to eat on its own, for me.
As it was almost dinner time, I didn't try much of the other food. But there was a good variety available. Such as this colorful eye catching seafood stir fry…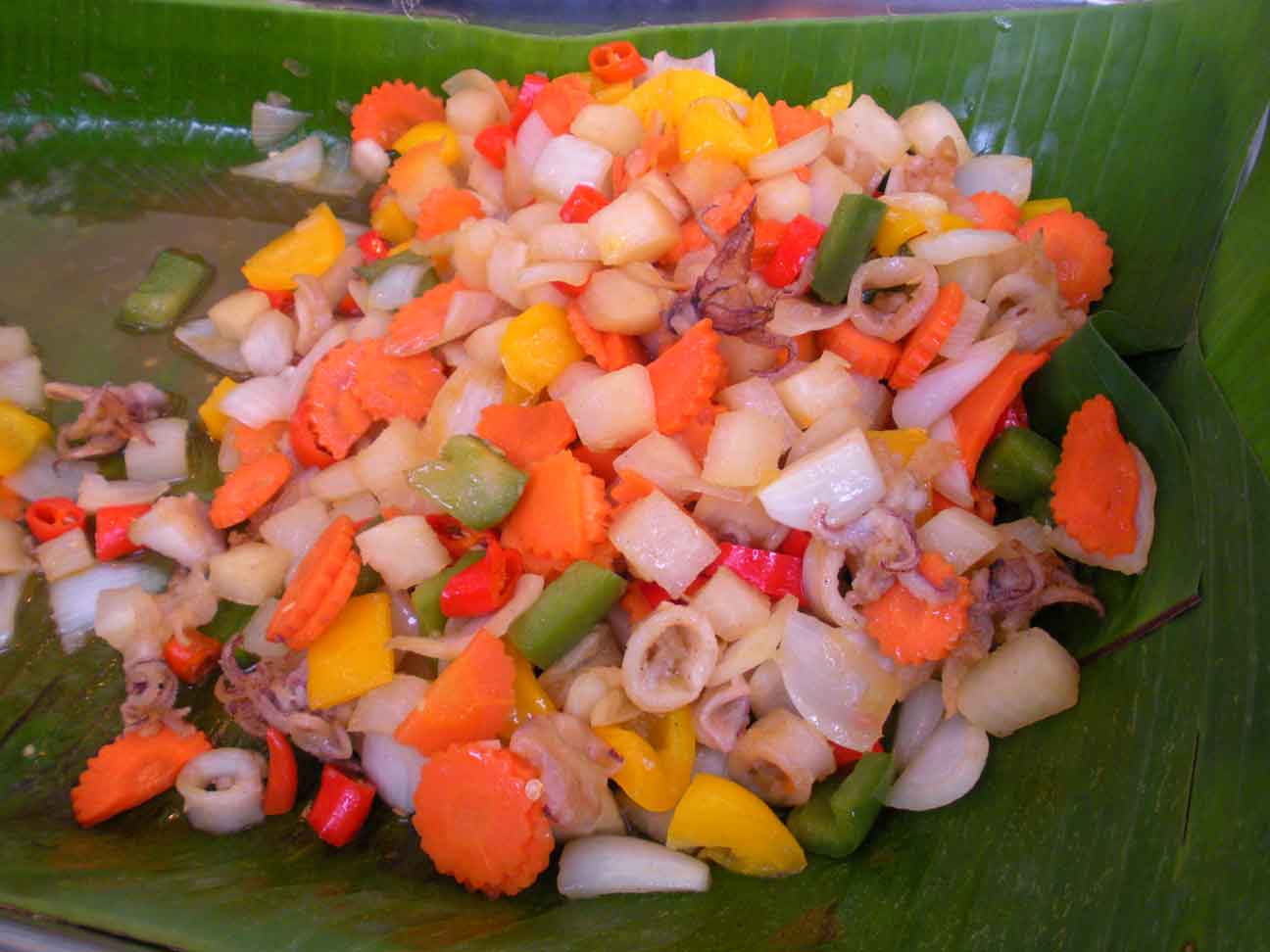 Chicken skewers fresh off the grill…enticing smells though they don't seem very Thai to me.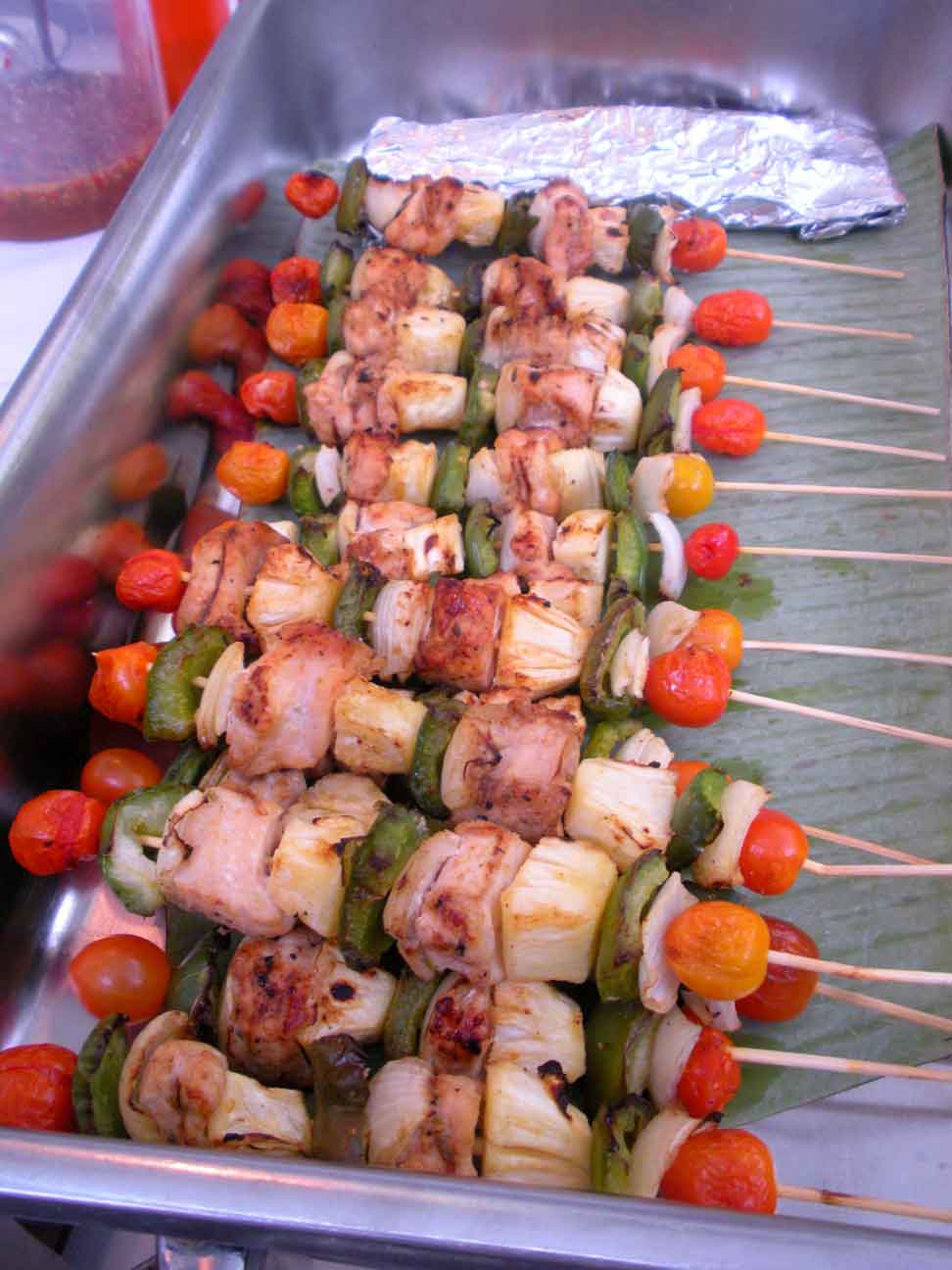 An array of Thai salads which would go well with the tom yam sold by a few stalls…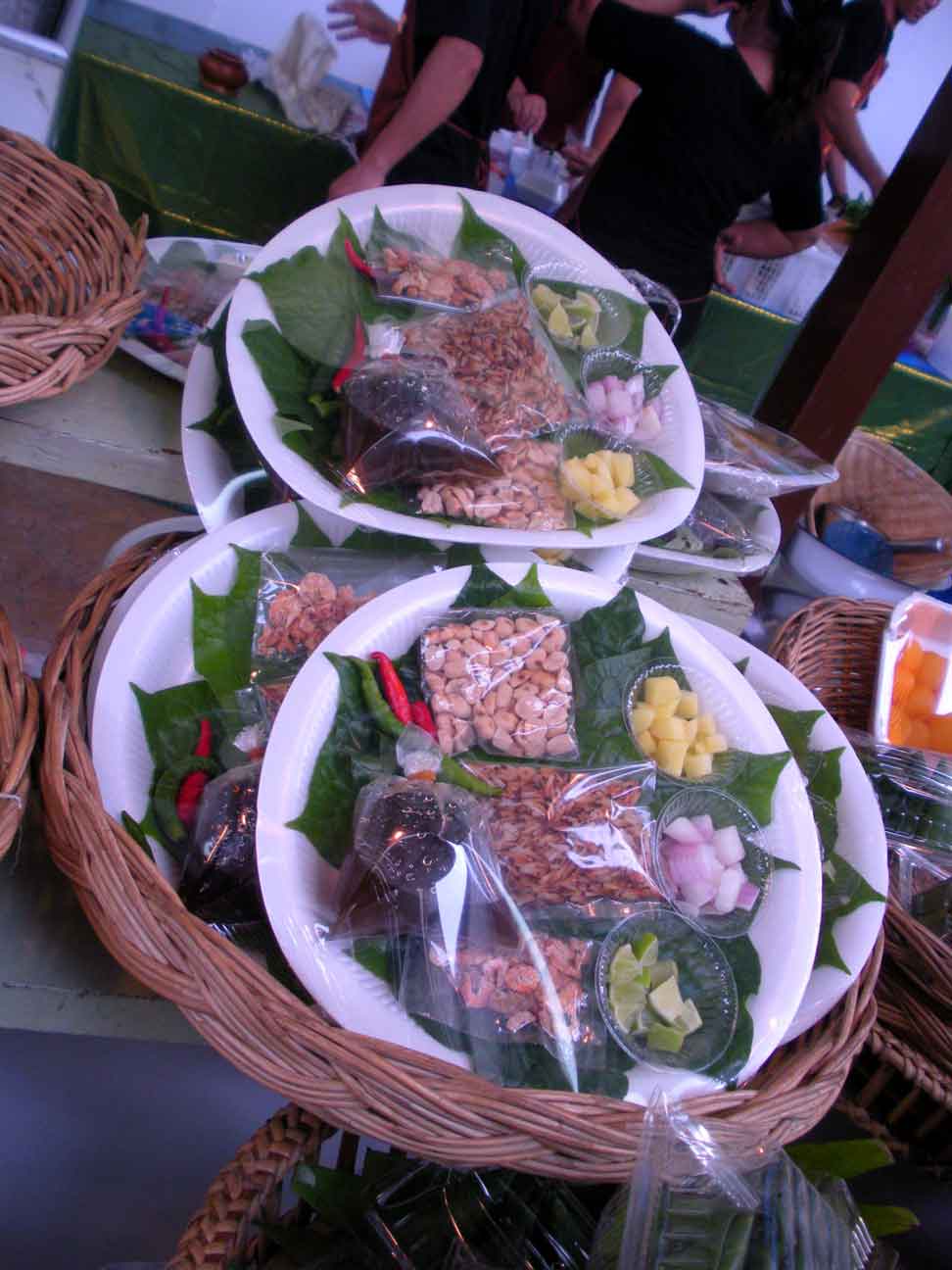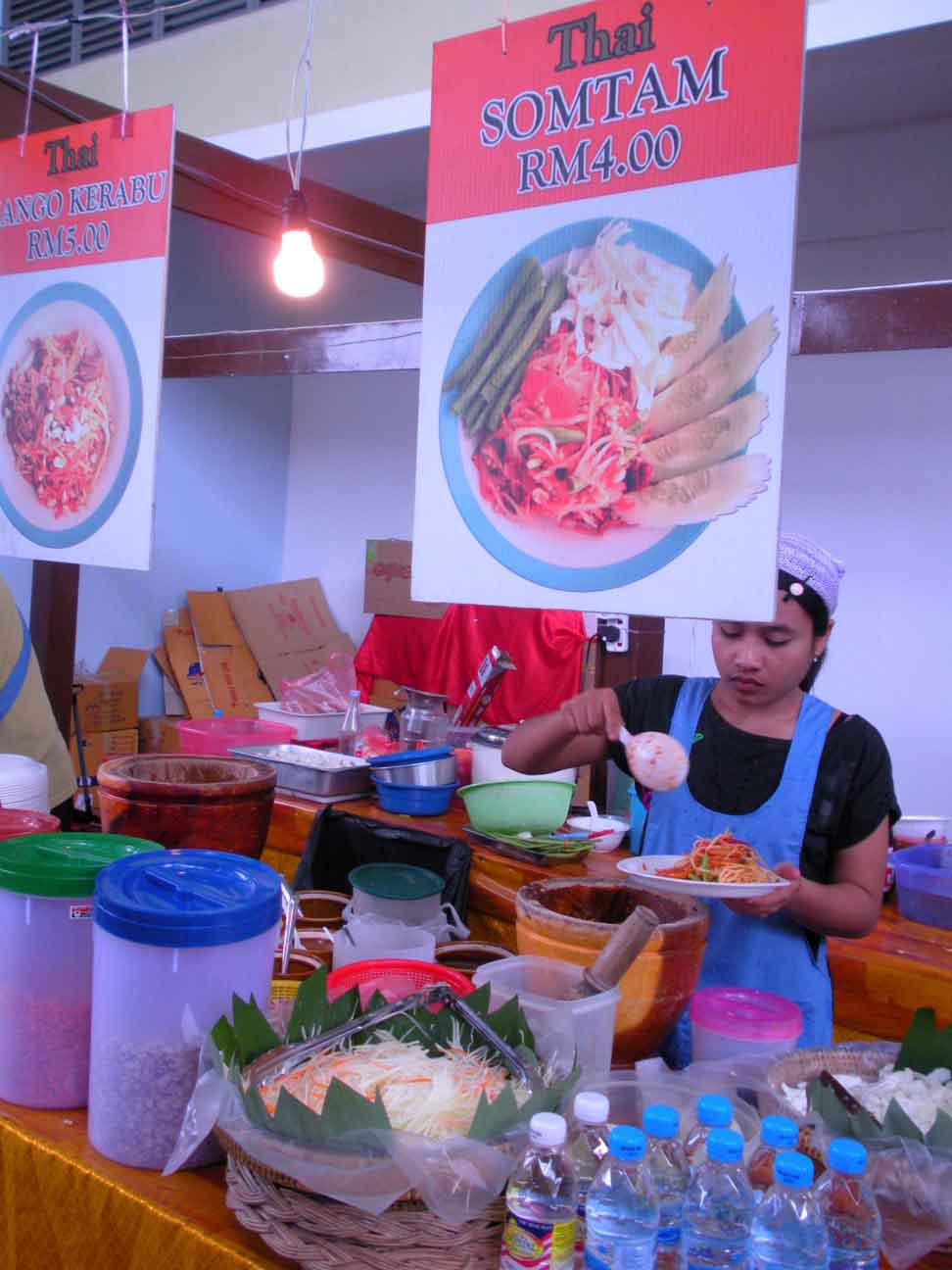 And of course there was the ever popular Thai dessert – mango pulut…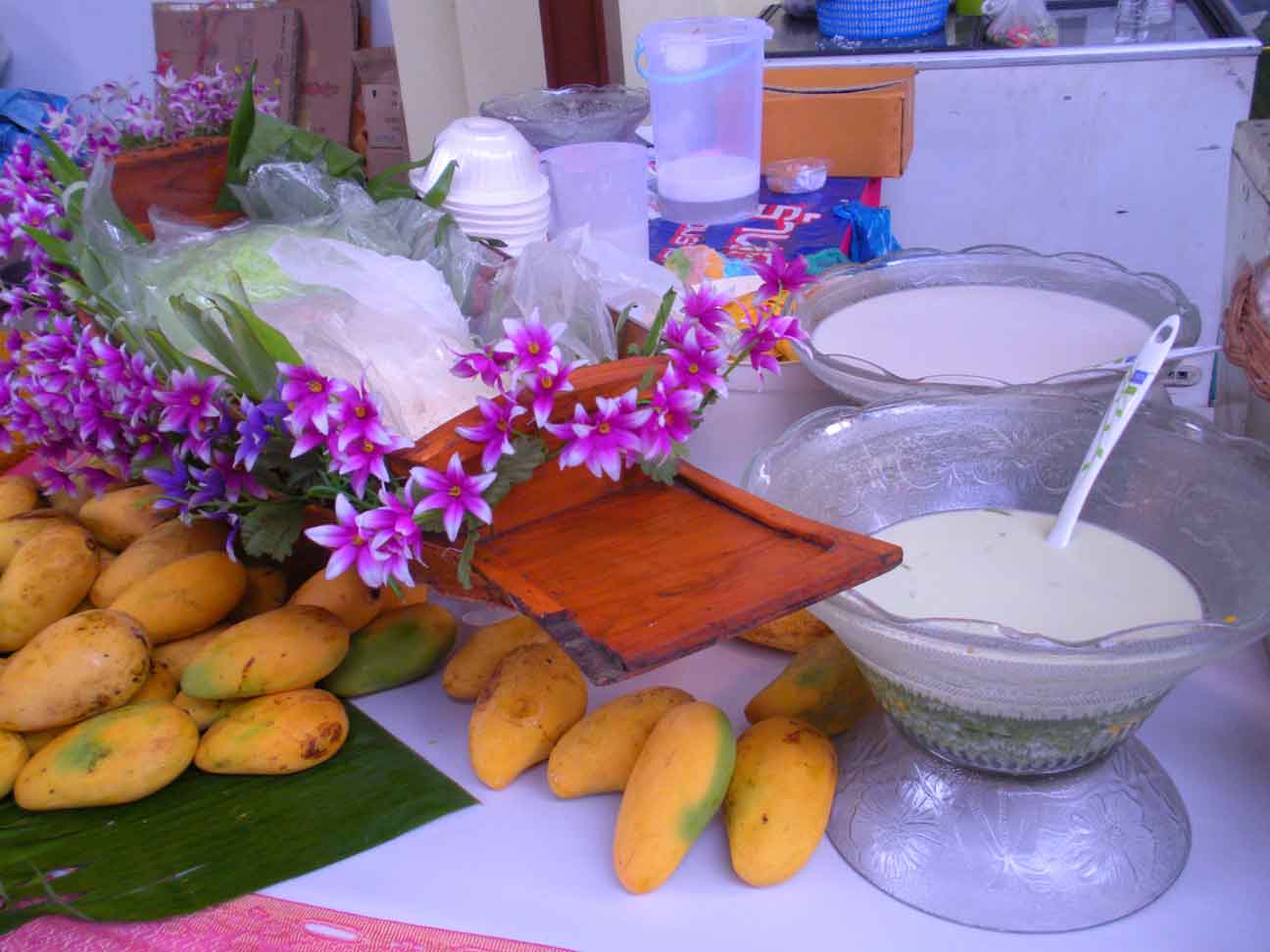 But I opted for durian pulut instead which came with a generous portion of coconut milk. Tasty!
Other snacks which were aesthetically pleasing…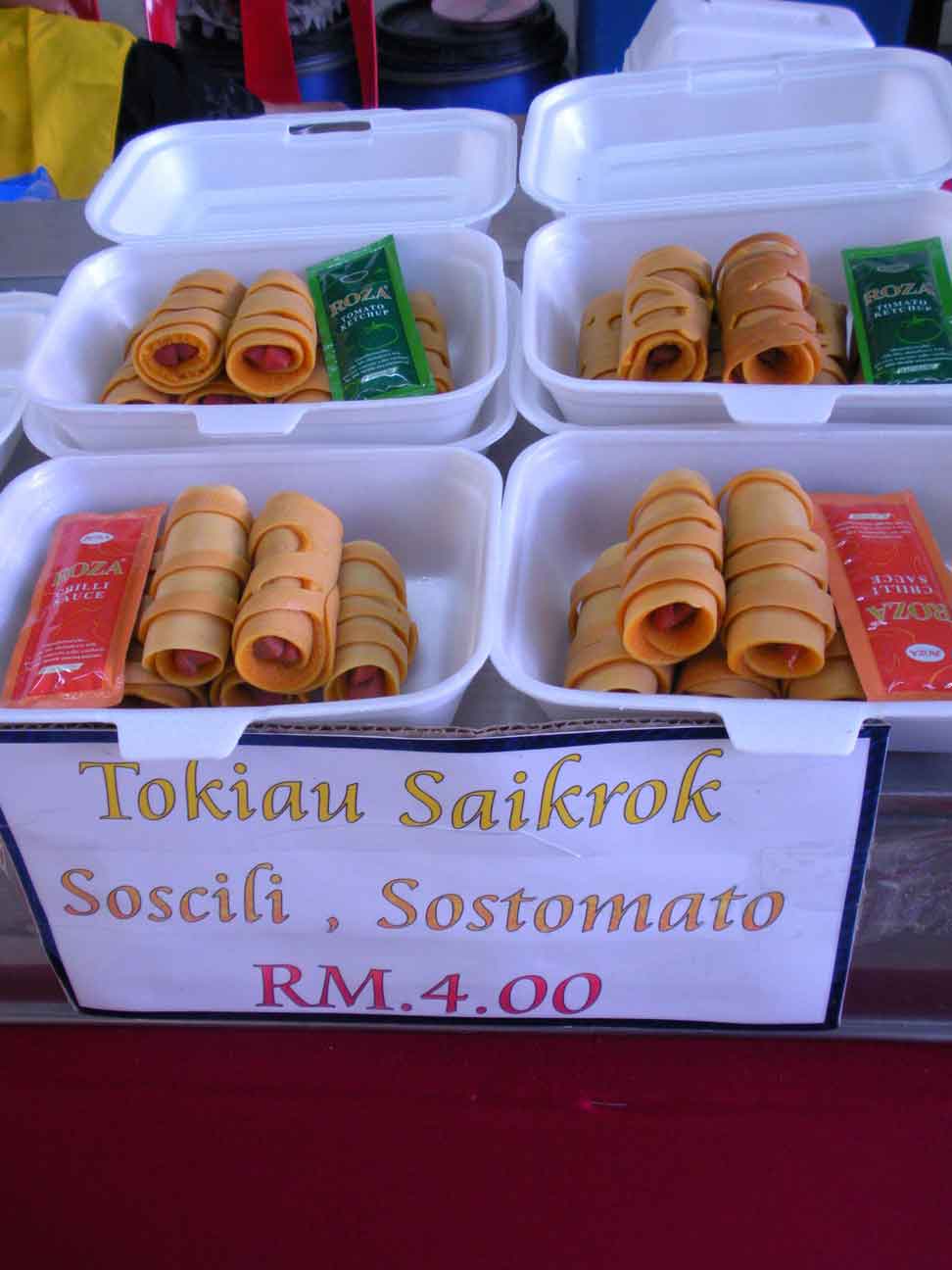 Other than freshly prepared food, there were also dried food stuffs, clothes, decorative item and other cute knick knacks for sale.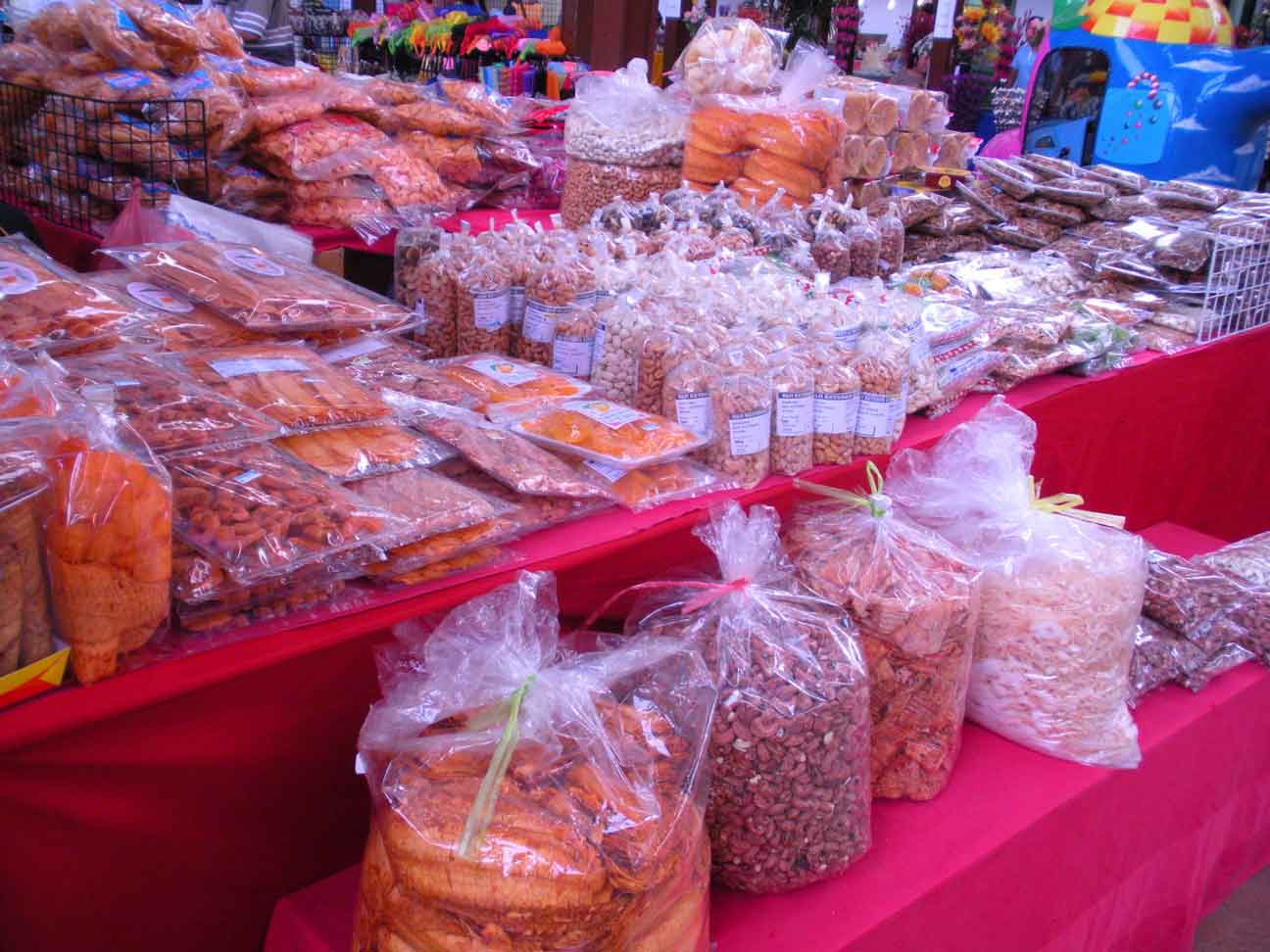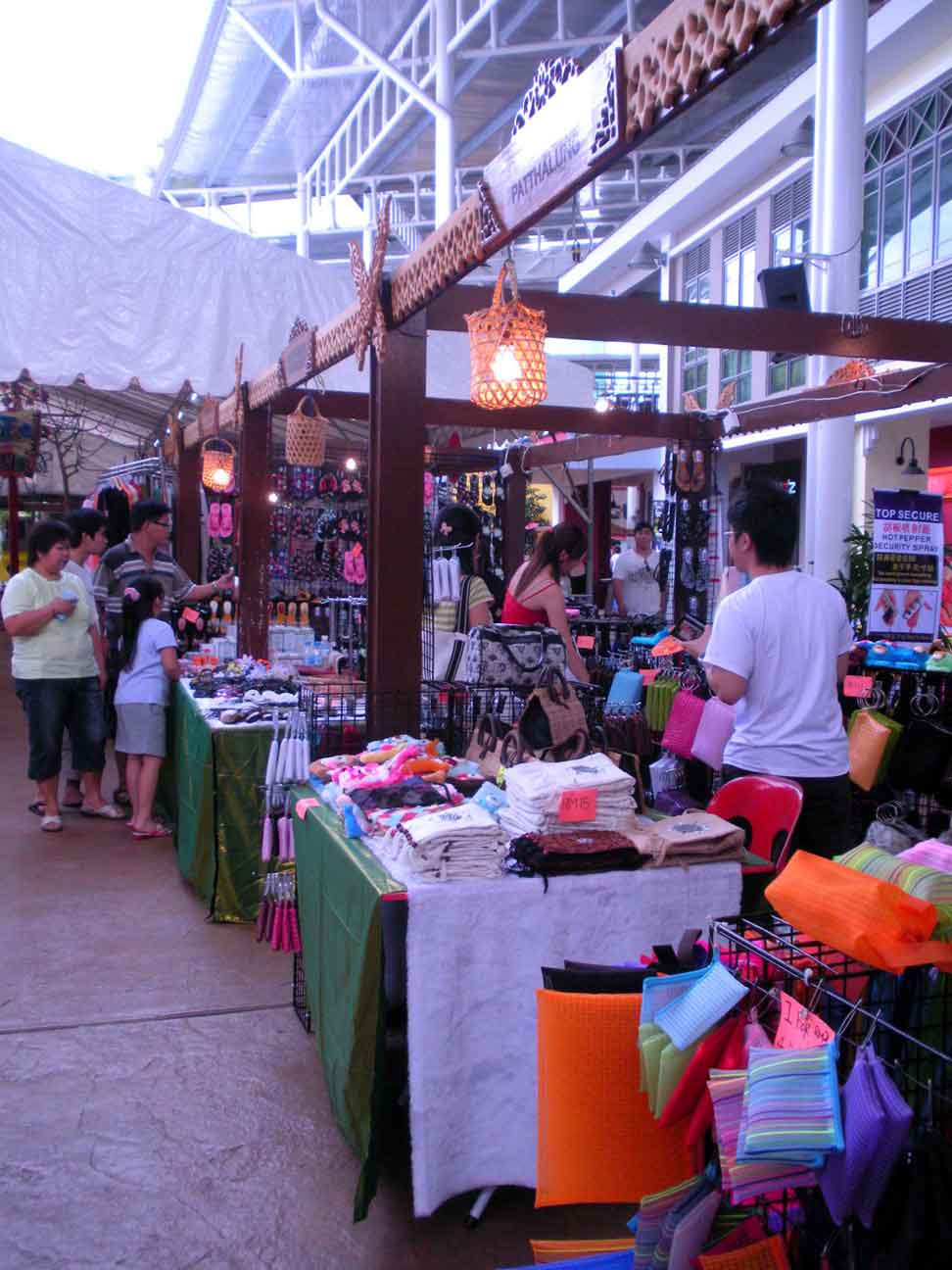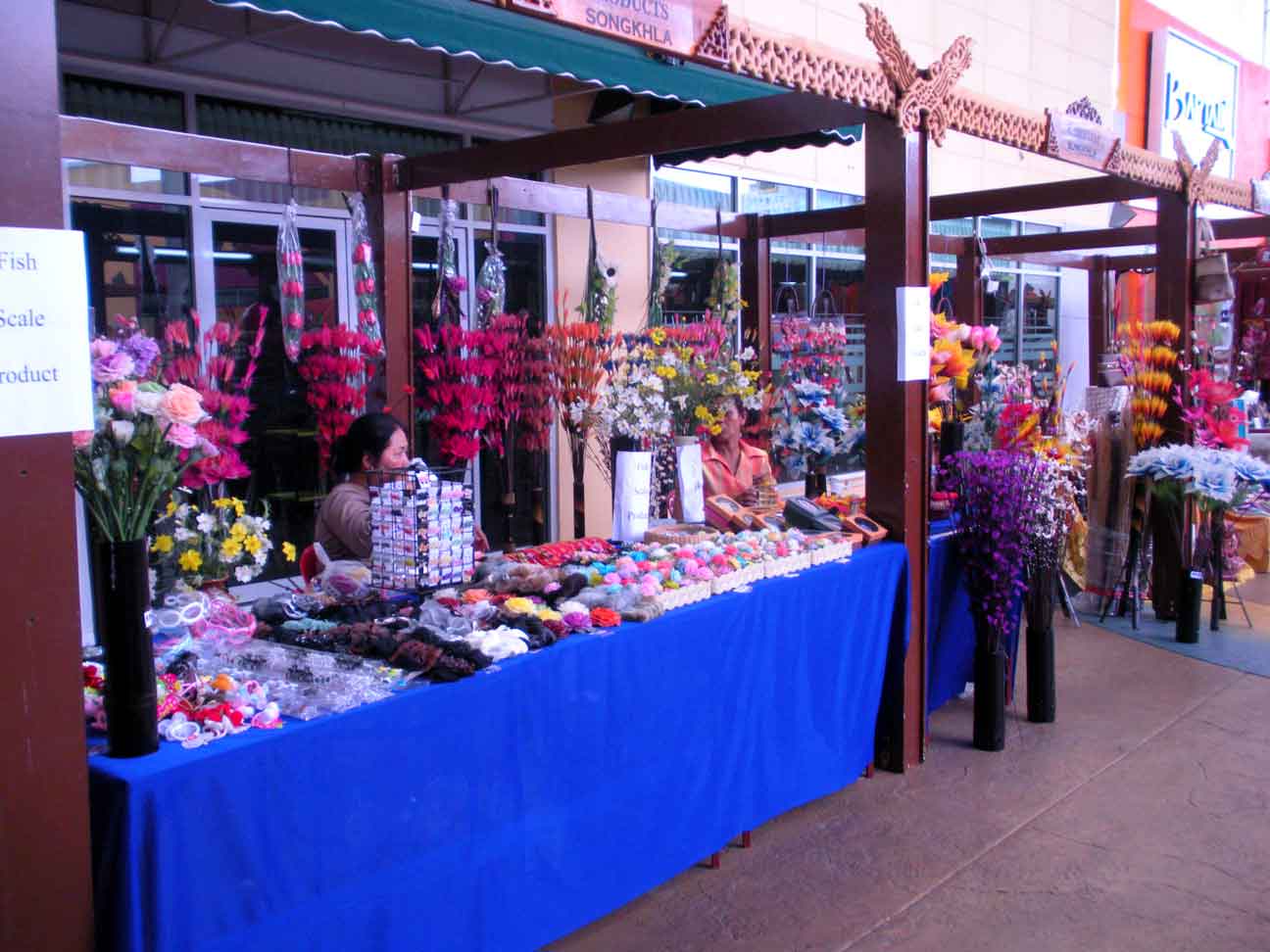 The Thai Fair is on at New World Park until 31 August 2008 from 10am-11pm. I might just go back again to try the tom yams that I missed this trip and perhaps another portion of coconut ice cream! 🙂