I read that Babe in the City is organizing a Mee and My Malaysia 'open house' this year in conjunction with Merdeka Day for food bloggers… but since I don't really cook (prefer to bake) and I happen to be consuming a lot of Hokkien Mee lately, I thought I'd do the next best thing.
So behold the birth of… the Hokkien Mee Chronicles!
Almost everyone in Penang would tell you that they have their own personal favourite Penang Hokkien Mee (also known as Prawn Mee) stall. Ask Penangites which is the Best Hokkien Mee stall (or any other hawker food for that matter) and most likely a small debate would ensue.
One of the most popular Hokkien Mee stalls on the island would have to be Super Hokkien Mee at One Corner Cafe along Jalan Bawasah.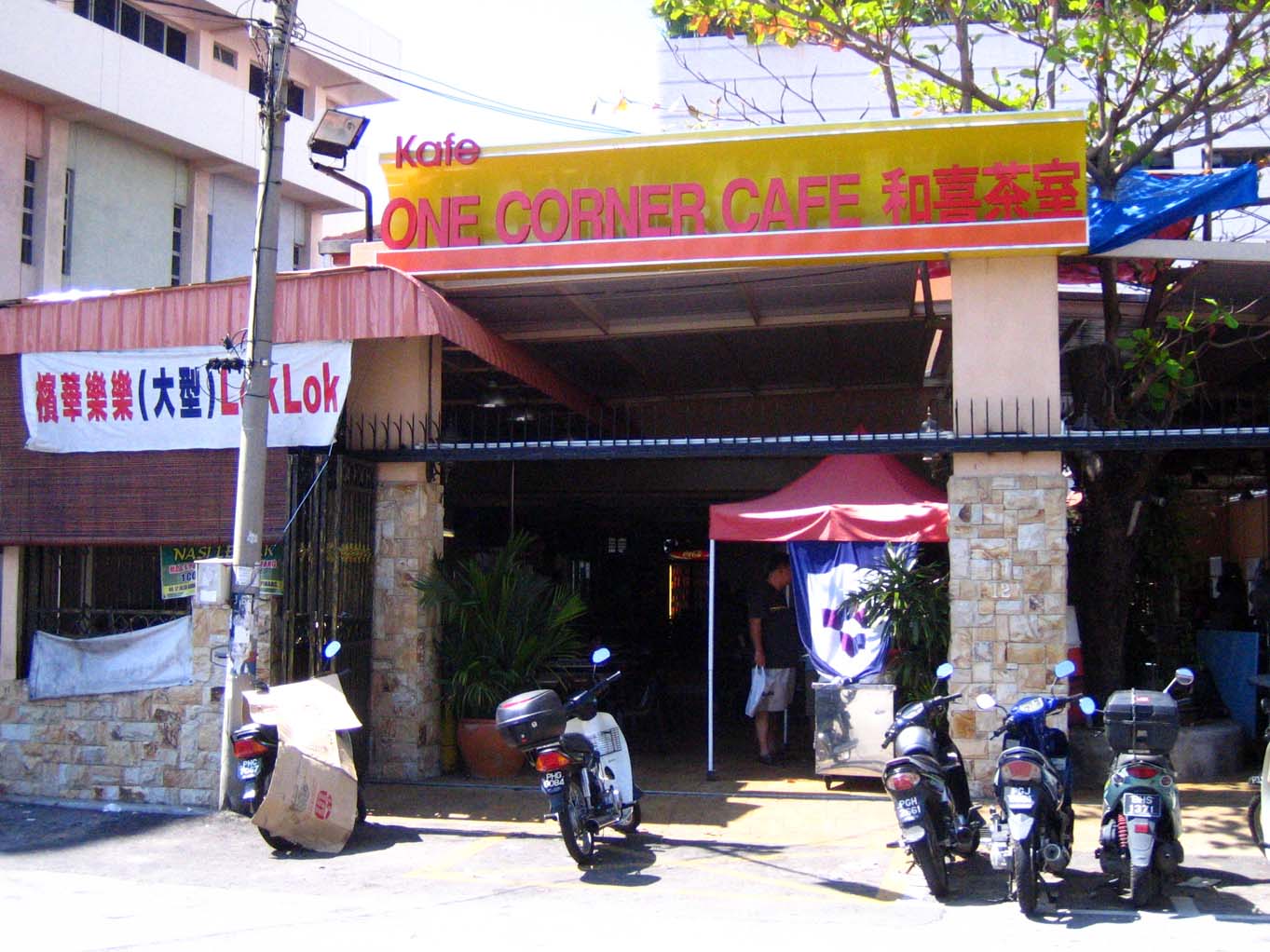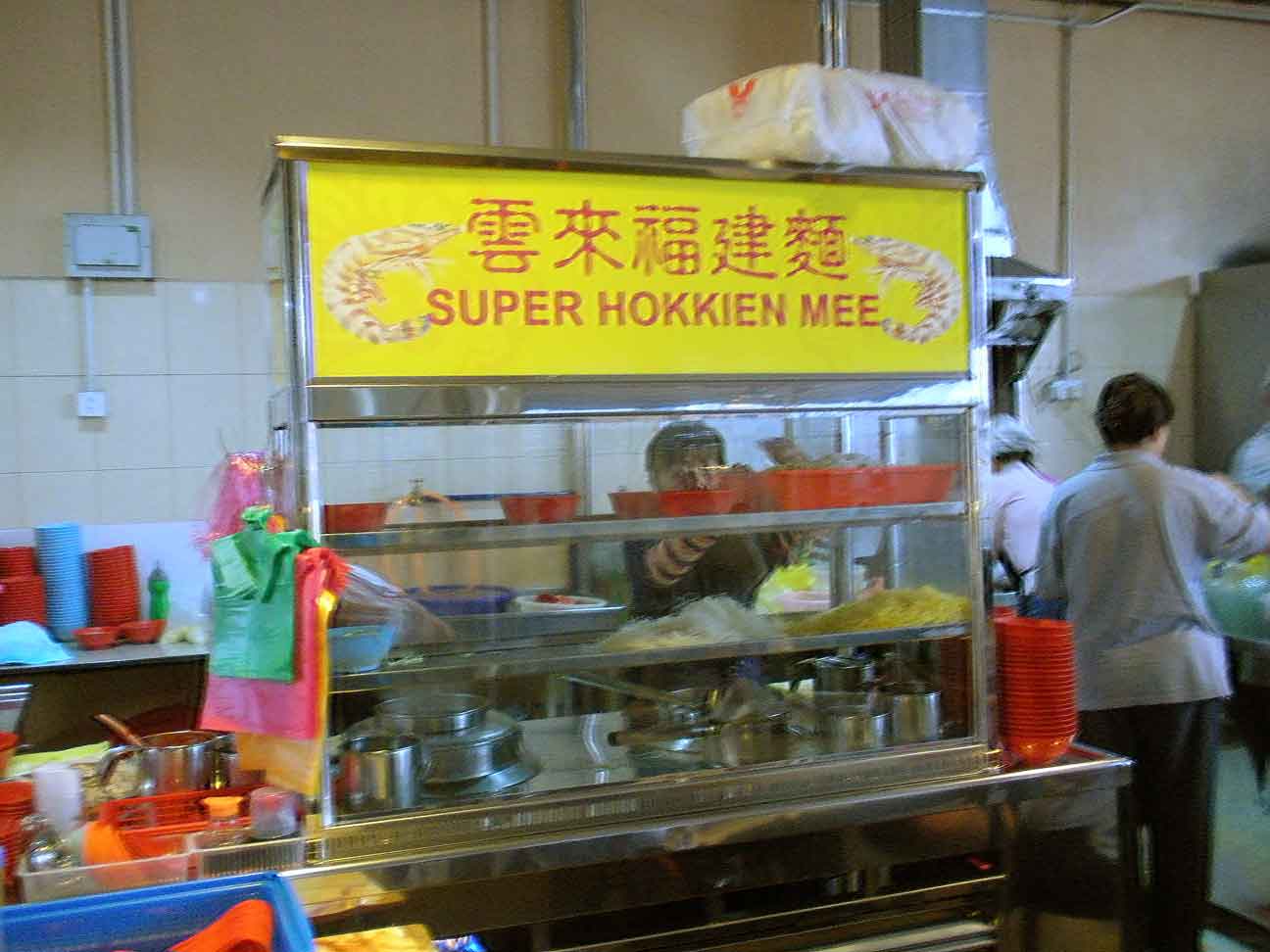 I have heard many tales of this super delicious hokkien mee from Ken of FoodPOI and PenangTuaPui and decided it was time to check it out, along with my dad and brother in tow, who are Hokkien Mee fans.
The first time, we got there around 9am. And was told by the aunty that we'd have to wait about an hour plus for them to serve us! Dad was in disbelief! Were they really that good that people will wait so long just for one bowl of Hokkien Mee? Coincidentally enough, we bumped into a relative who told us that he arrived around 8am, made his order and went off to run his errands and was now back to collect his 'ta pau' (takeaway)!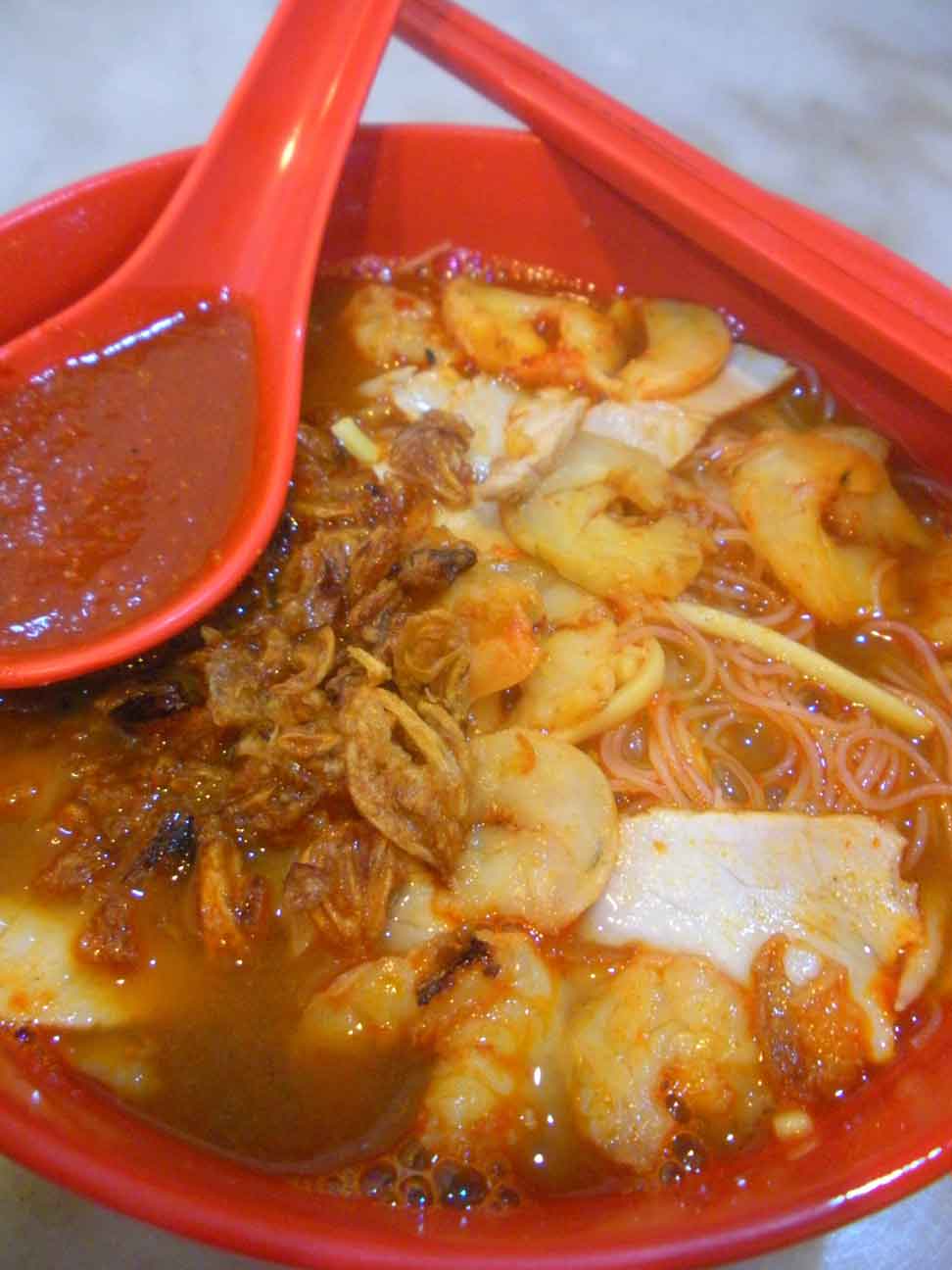 Dad's curiosity was peaked. So the next time, we arrived at 7.15am and the stall was just setting up. Dad instantly recognize the uncle manning the stall and told me they used to operate at Rangoon Road (behind the old Lai Lai Burmah, now APT Hair Academy).
The kopitiam was rather empty at that point. And we got our order shortly after that.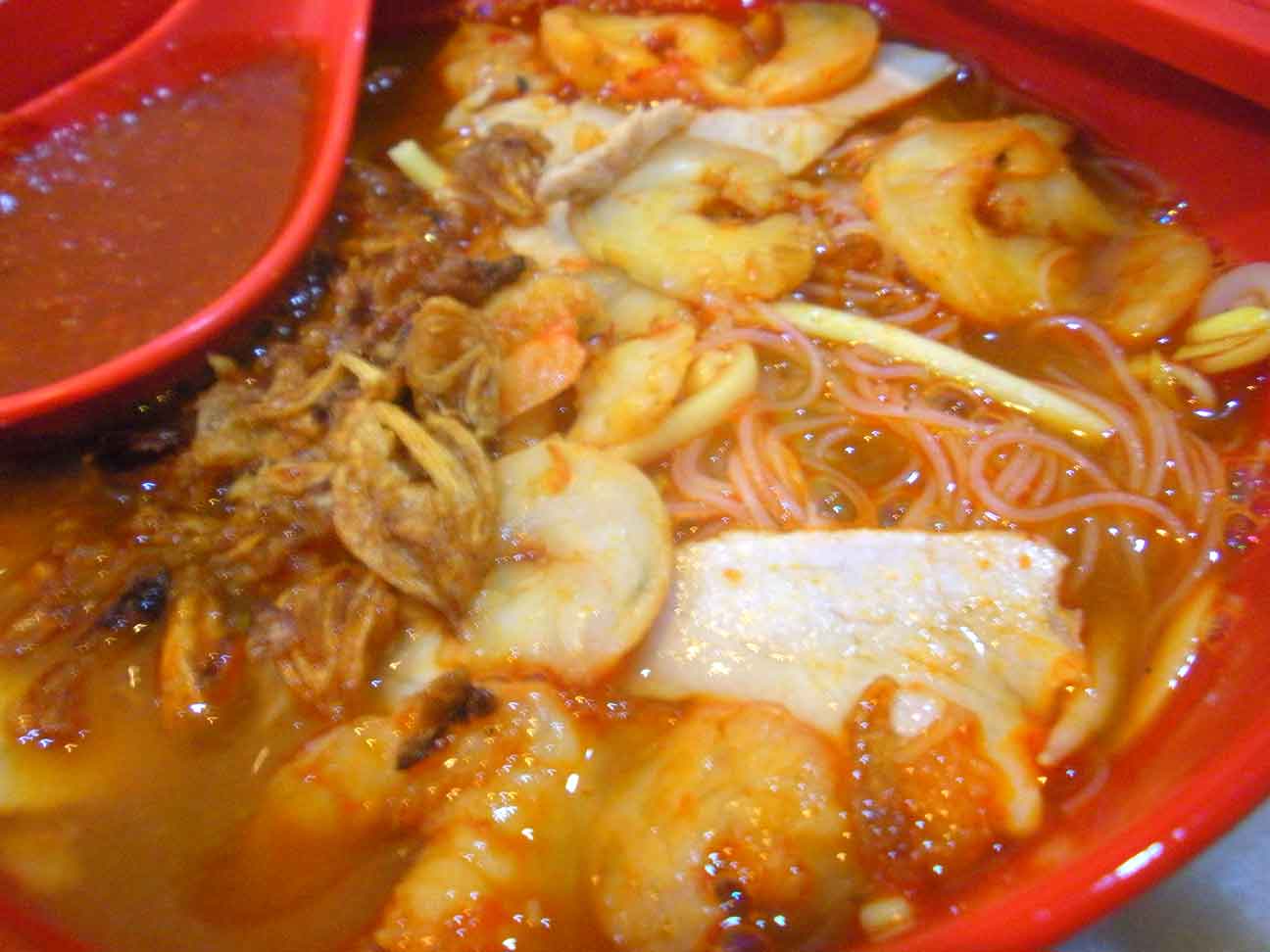 So what's the verdict on this Super Hokkien Mee?
Well, one thing that stood out – its really super HOT! Very spicy! I usually put all of the chili that's given on the spoon, but luckily dad had a quick taste first and advised against it as the soup base itself was already spicy. So if you like your noodles super spicy, then this place is for you!
What I like about it is that they are generous with their prawns and the soup base is quite tasty. A bit too spicy and oily for me though.
We noticed that the table next to ours had their bowls of Hokkien Mee and ordered about 15 packets for takeaway! It's quite the norm it seems, for their customers to order even larger amounts as takeaway.
My family's verdict of Super Hokkien Mee – Ok, but they wouldn't wait an hour for it (impatient people we are! And fans of this place, don't throw rotten tomatoes at me ok? that's just my family's own personal taste & opinion! 😛 )
Also perhaps we're more biased towards another Hokkien Mee stall… 🙂
Super Hokkien Mee is opened in the mornings from about 7.30am til they're sold out (around 11am or earlier). Off on Tuesdays.