Ah Rejoice! My blog is back online (after some down time while transferring to a new host)
So… let's celebrate with cake!
A friend from overseas was back for a holiday and she had a guest with her who wanted to 'see and taste everything Asia'. So I thought, what could be more Asian than durians?! 🙂
Not wanting her guest to faint at the overpowering smell of this love it or hate it King of Fruits, I decided to 'lessen the blow' by baking a Durian Butter Cake!
The result? Fragrant, fluffy, melt in your mouth morsels of durian infused cake! (thankfully my friends gobbled it up too.. heehee)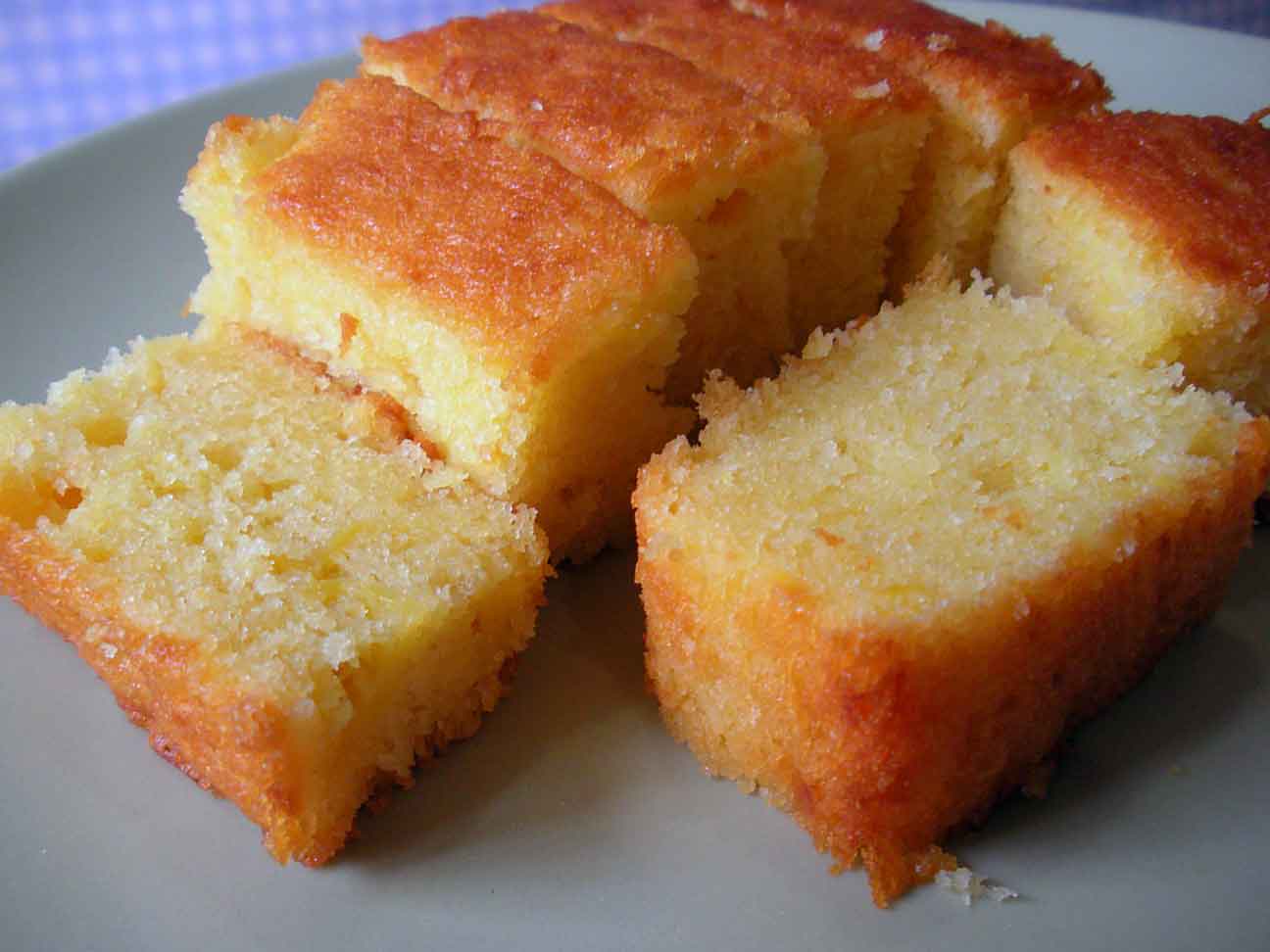 Durian Butter Cake (adapted from The Star Online)
Ingredients
250g unsalted butter
230g caster or fine granulated sugar
4 (grade A) eggs
250g durian flesh
250g self-raising flour
3-6 tbsp milk
Vanilla essence
Method

Line a square cake tin with parchment/tracing paper. Preheat oven to 180°C.Cut butter into small pieces. Place in mixing bowl with the sugar. Beat with mixer until light and fluffy.
Beat in eggs gradually, one by one.
When all the eggs have been incorporated, add the durian flesh and vanilla essence, beating well for a minute or two.
Using a large metal spoon or rubber spatula, fold in the sifted flour in three, roughly equal batches, adding one tablespoon of milk after each addition of flour.
Add more milk if the mixture is thick and hard. Spoon mixture into the prepared tin, level the top and bake in preheated oven for about 40-50mins until the top of the cake turns a nice golden brown.
Test if the cake is cooked by inserting a skewer in the middle of the cake which should come out clean.
For a basic butter cake, just omit the durians! 🙂