When driving pass Hillside Tanjung Bungah a few weeks ago, I spotted a new restaurant being renovated next to the Ingolf German Restaurant. I was immediately taken by its beautiful brick wall exterior and wooden floorings. And made a mental note to come check this place out. Besides I was really excited! Bulgarian food in Penang! Definitely a first! In fact, I think even Kuala Lumpur does not boast a Bulgarian restaurant just yet!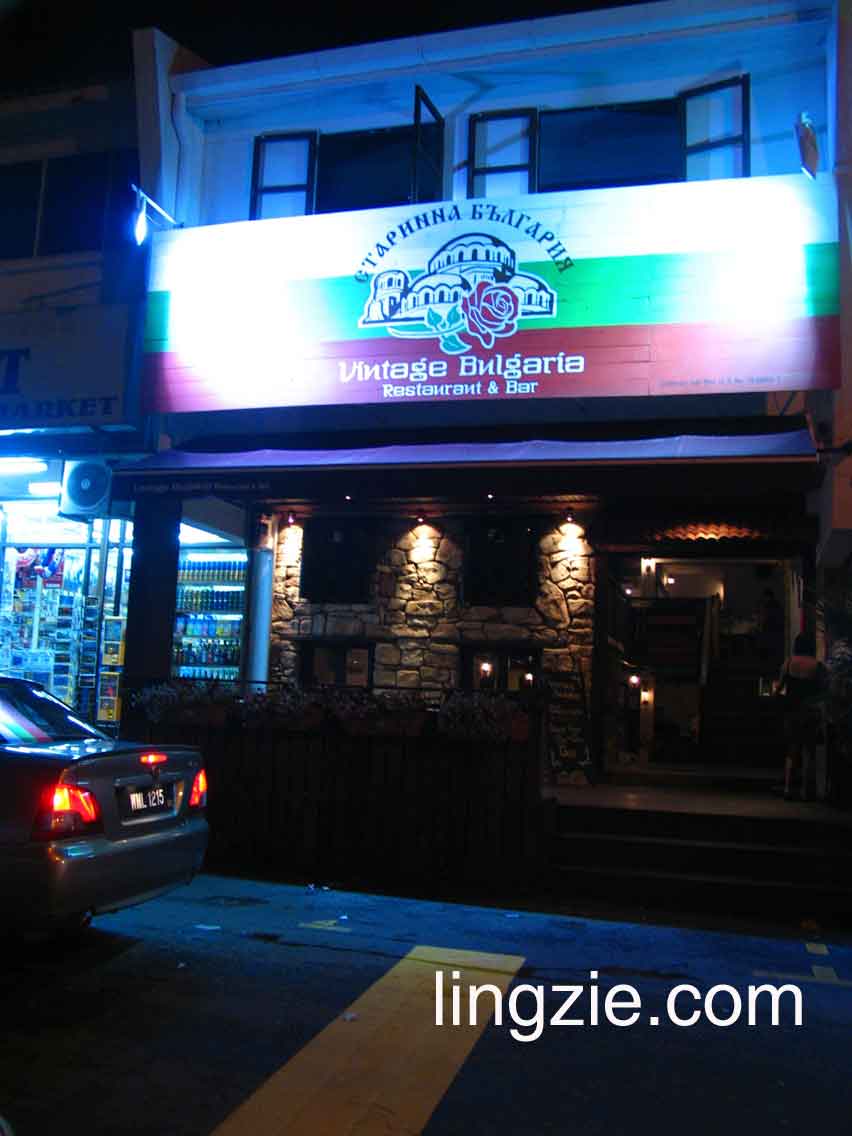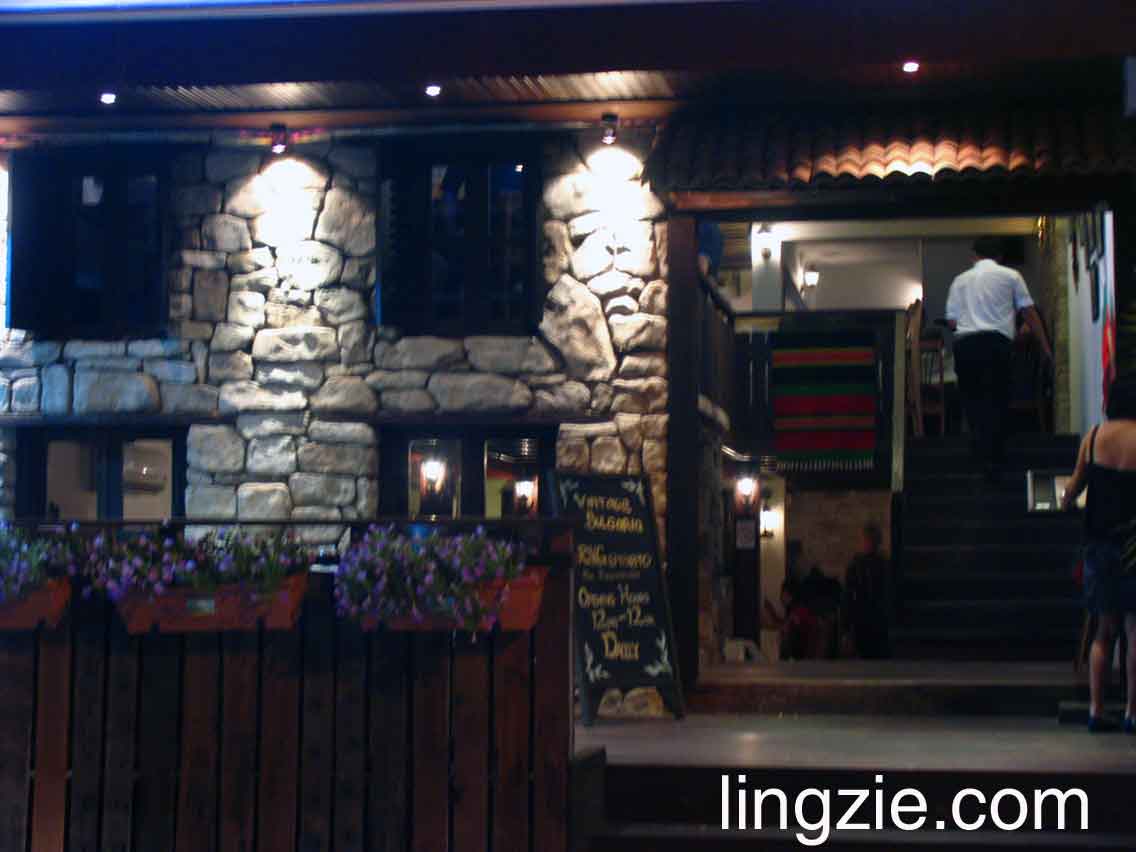 Despite being only the second day of operations, the place was already brimming with customers. We hadn't made any reservations and were lucky enough to score the last available table in the house!
From where we were seated, we had a good view of the bar. The interior is really cosy with warm lighting. And I loved the wooden finishing which gives it a rustic feel. Best thing is the basement area (which unfortunately was already full) reminiscent of a Bulgarian cottage.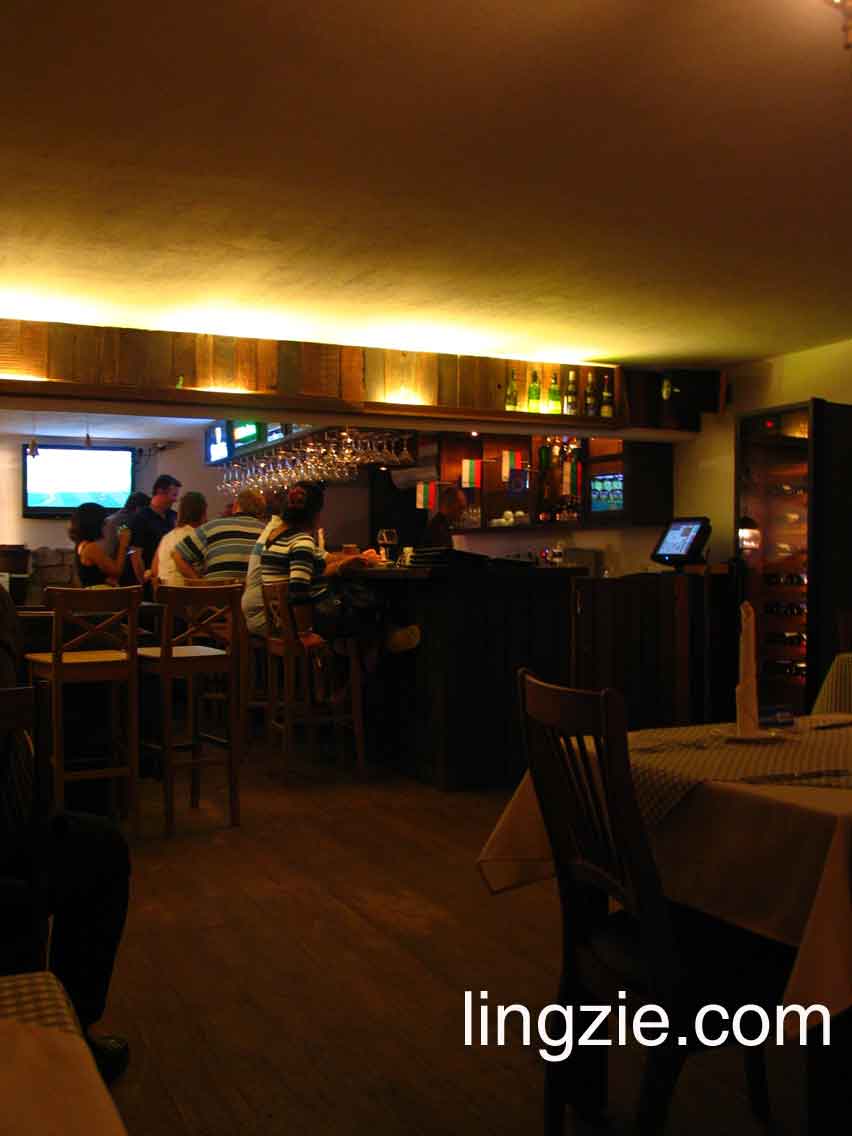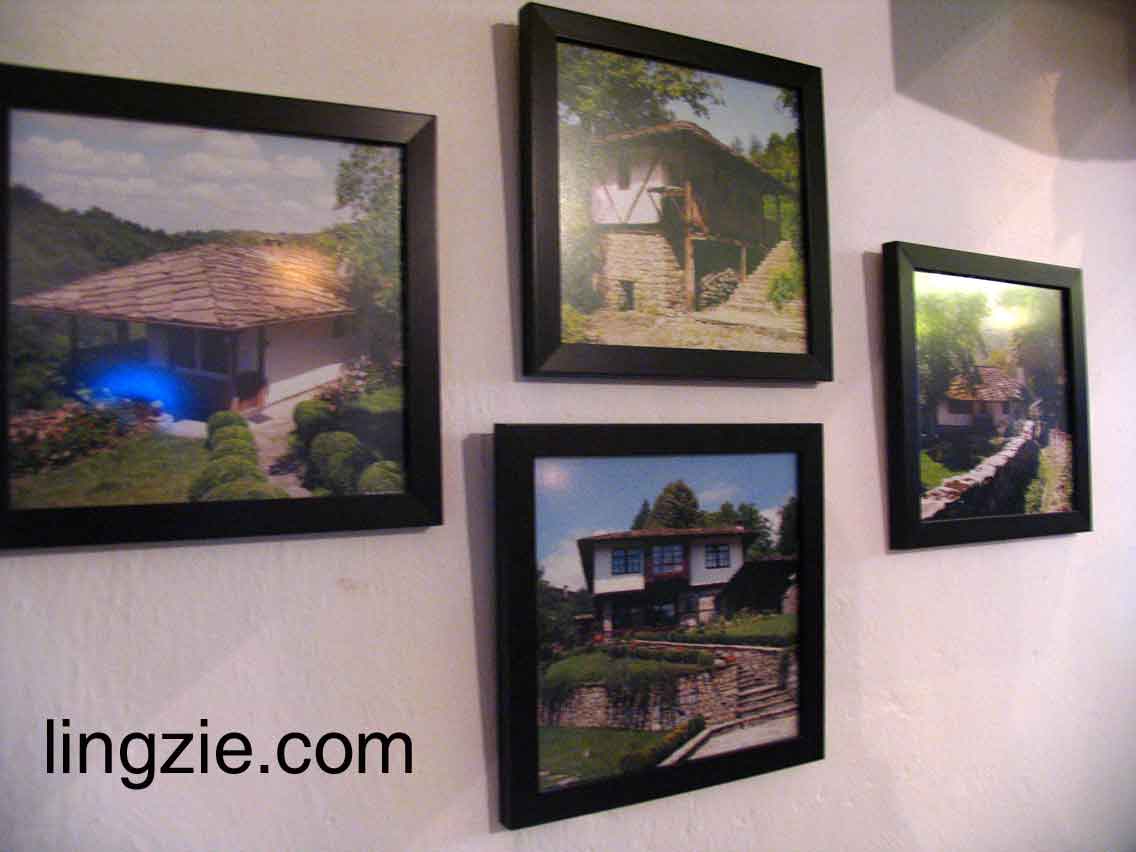 I was really new to Bulgarian food, not knowing what to expect. Upon browsing the menu, we found that it was laden with meat and tripe! I for one hardly take tripe or pig instestines so I was a lil' wary. But grandpa was game for their famous beef tripe soup, Shkembe Chorba.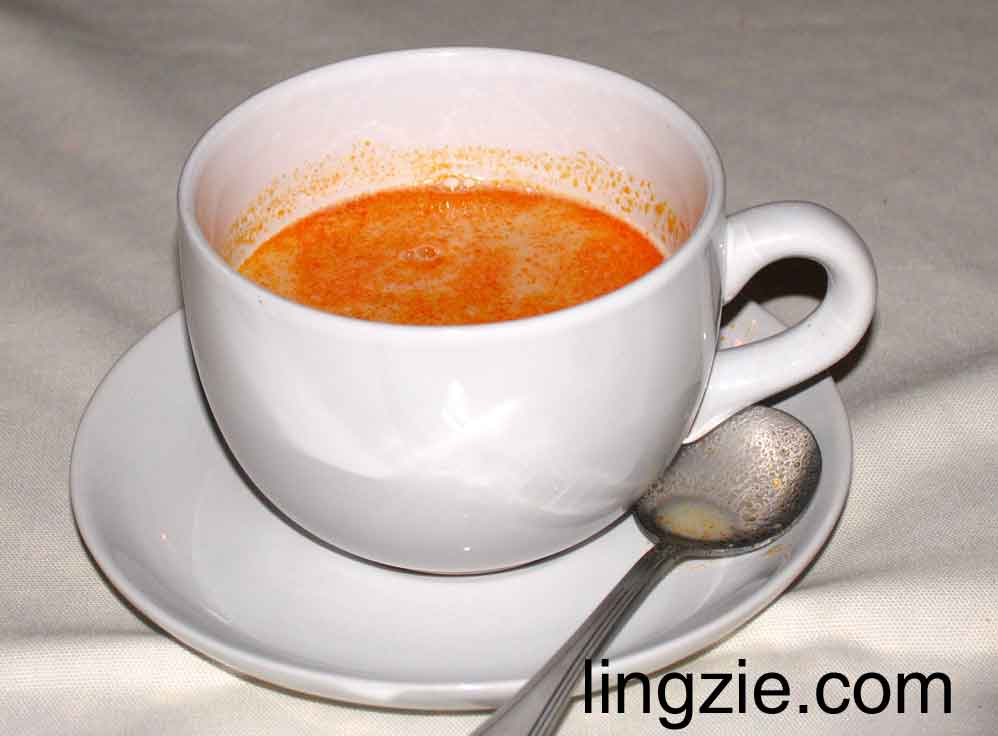 I liked the presentation of the soup using a large tea cup! And this milky soup was surprisingly easy on the palate. When you don't think of it as the lining of the stomach of cows, it really doesn't taste so bad! lol. It reminds me of the taste of our local 'Too Thor Th'ng' (pig intestine's soup) but with milk.
We ordered appetizer as well – bacon wrapped with cheese. It was delicious! Thick tender morsels of bacon delicately wrapped round a generous chunk of cheese!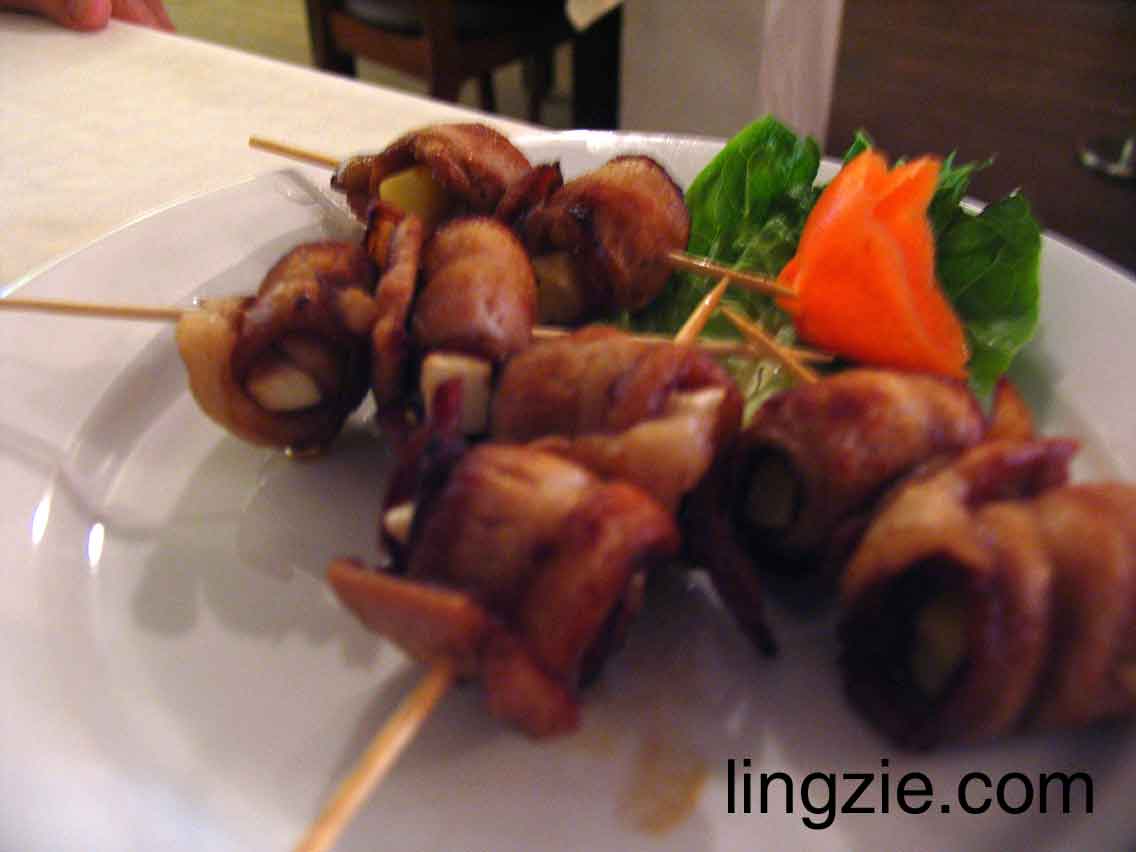 Our mains came next. We had the Chicken Schnitzel – chicken breast wrapped with cheese and vegetables. Similar to the chicken cordon bleu, I was quite surprised to see this on the menu as I thought it was more Austrian than Bulgarian. Nevertheless, it made for a rather good meal. Though perhaps on the next visit I would opt to try something more unique. 🙂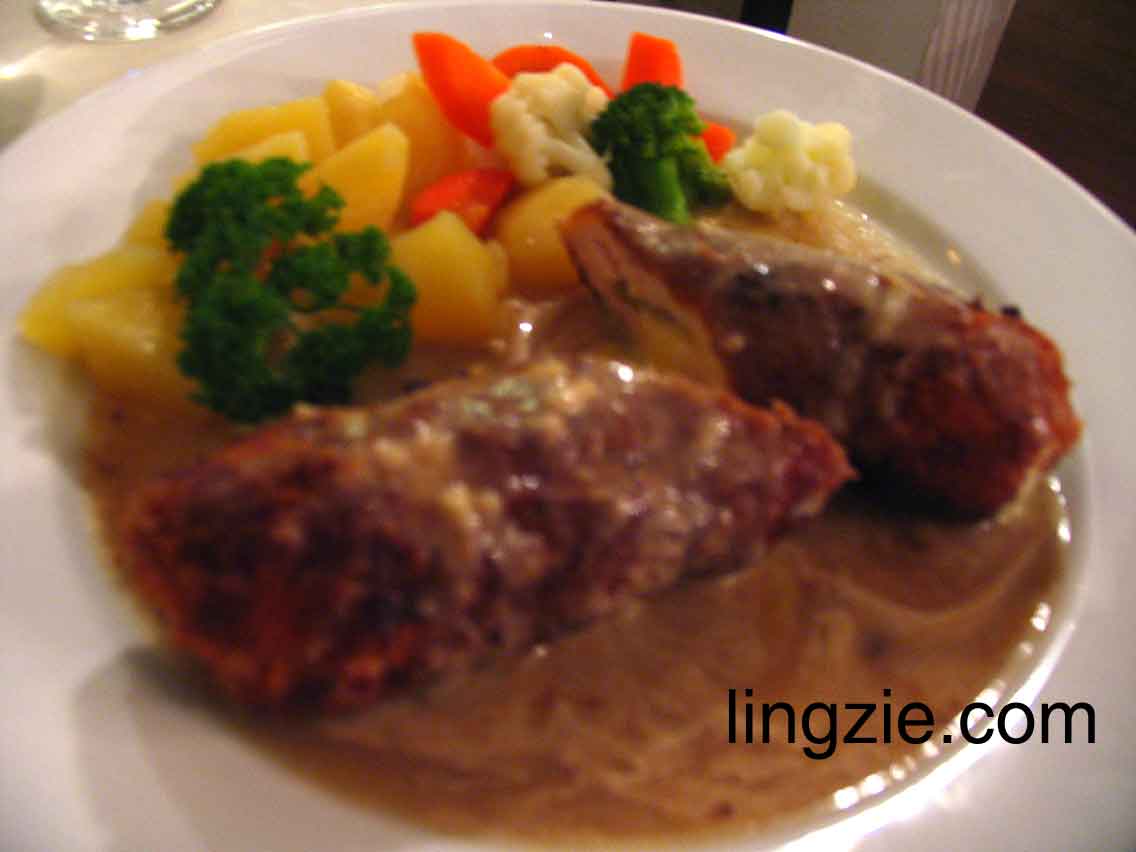 Then came our Platter Bulgaria – a hearty meaty platter of sausages, meat patties and pork fillet. The sausages and meat patties were made up of a mixture of beef and pork. The sausages were really good infused with herbs and spices. Though I found it a tad too salty for my taste, this platter was still a winner. Served with a generous portion of steamed vegetables and potatoes. The potatoes were just perfect! Piping hot and soft with just the right amount of salt seasoning.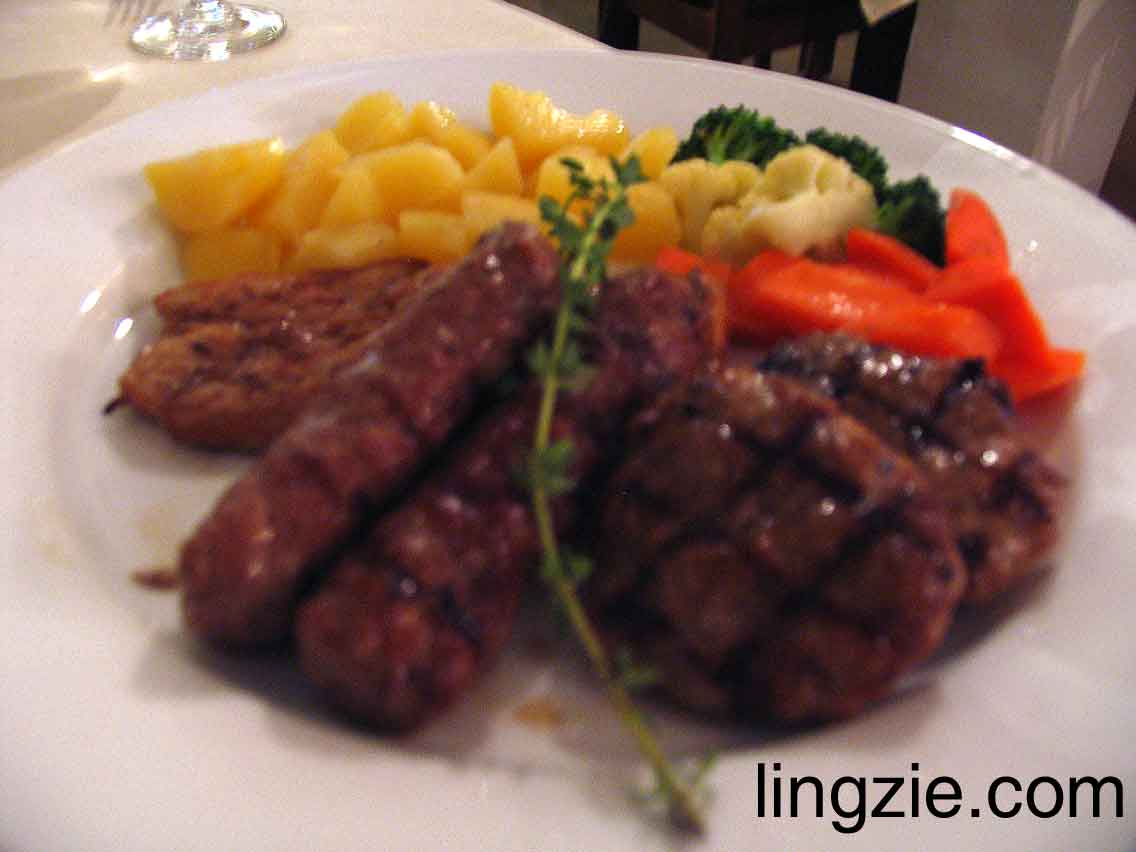 Perhaps the only thing that I recognized from the menu was the sweet Bulgarian dessert pastry – baklava. I have heard of it but never got the chance to try it. So it was a must order for me! It was very sweet indeed as the pastry was drenched in syrup. I found the pastry to be a bit hard. Not too sure if it's because it got cold by the time I had finished chit chatting with CK Lam and the Bulgarian lady owner!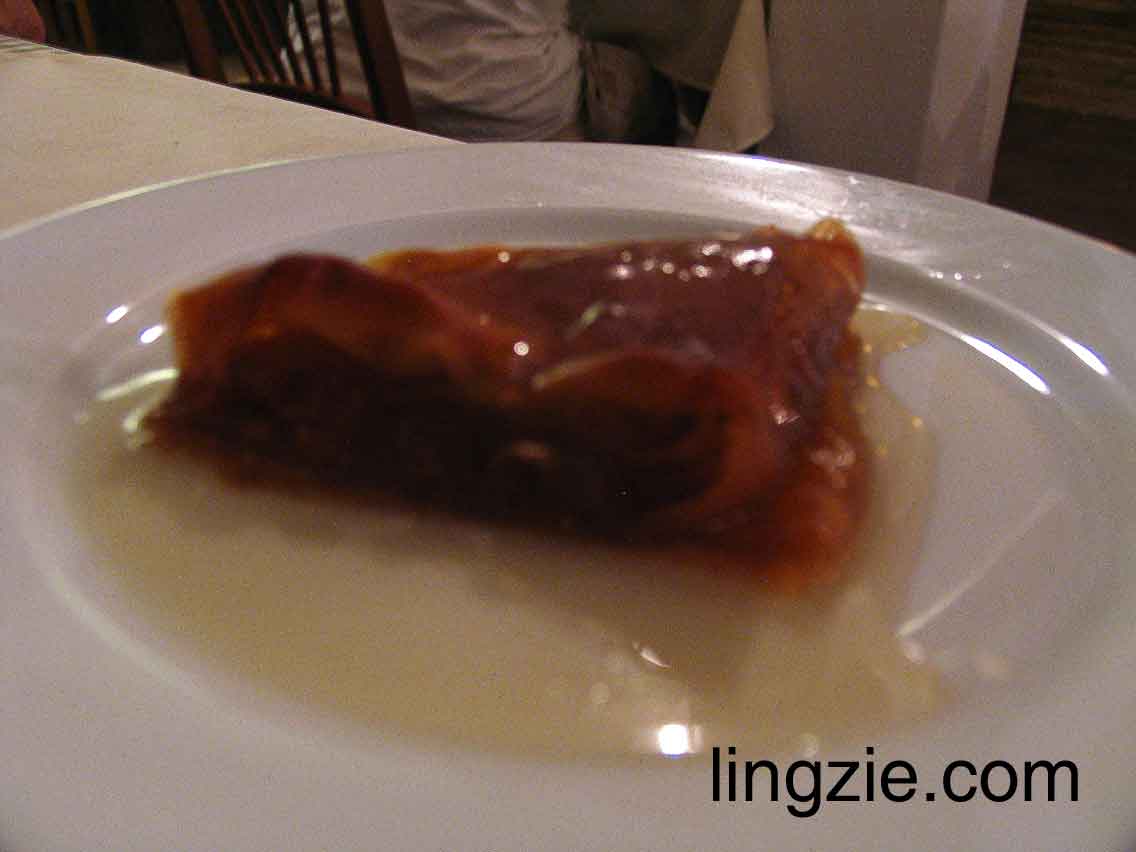 Apologies for the lacklustre photos. I decided to dig out a different camera to use that night and disastrously had to get used to it all over again. 🙁
What's the 'damage' for this meal? A reasonable RM110 for the 3 of us, considering the environment and the unique cuisine. I'm really happy to see that the Penang food scene is flourishing with more and more different types of cuisine giving Penangites a chance to taste something unique that tickles our tastebuds!
Vintage Bulgaria is located at 1E Jalan Sungai Kelian, 11200 Tanjung Bungah Penang. For reservations call 04-8981890.
Also, hop on over to read CK Lam's review. Such a coincidence that we bumped into each other that night! It was a pleasure to finally meet CK's hubby and son. 🙂