The Nine Jade Emperor Festival (Kow Ong Yah in Hokkien) is a Taoist festival which is celebrated for 9 days during the 9th Lunar month. It is to celebrate the return of the spirit of the Gods to earth from Heaven. It is also believed that there will be rain during this period.
During this time the Taoist will visit temples to pray and observe strict vegetarian diet. And I do mean strict! Even the utensils used to prepare and cook the foods must not be tainted with meat. Therefore in some households it is common to have 2 sets of utensils. One for everyday use. And another, is brought out every year for the nine days of the Nine Jade Emperor Festival.
During this time of the year, you will see Penang dotted with many make shift stalls erected with the signature yellow color table cloths and banners. And the vegetarian restaurants will also be more crowded than usual.
My family doesn't really observe the nine days of vegetarian diet but during this time, my grandpa would still like to have vegetarian food if possible. So we headed to the vegetarian shop at the corner of Macalister Road and Lorong Selamat.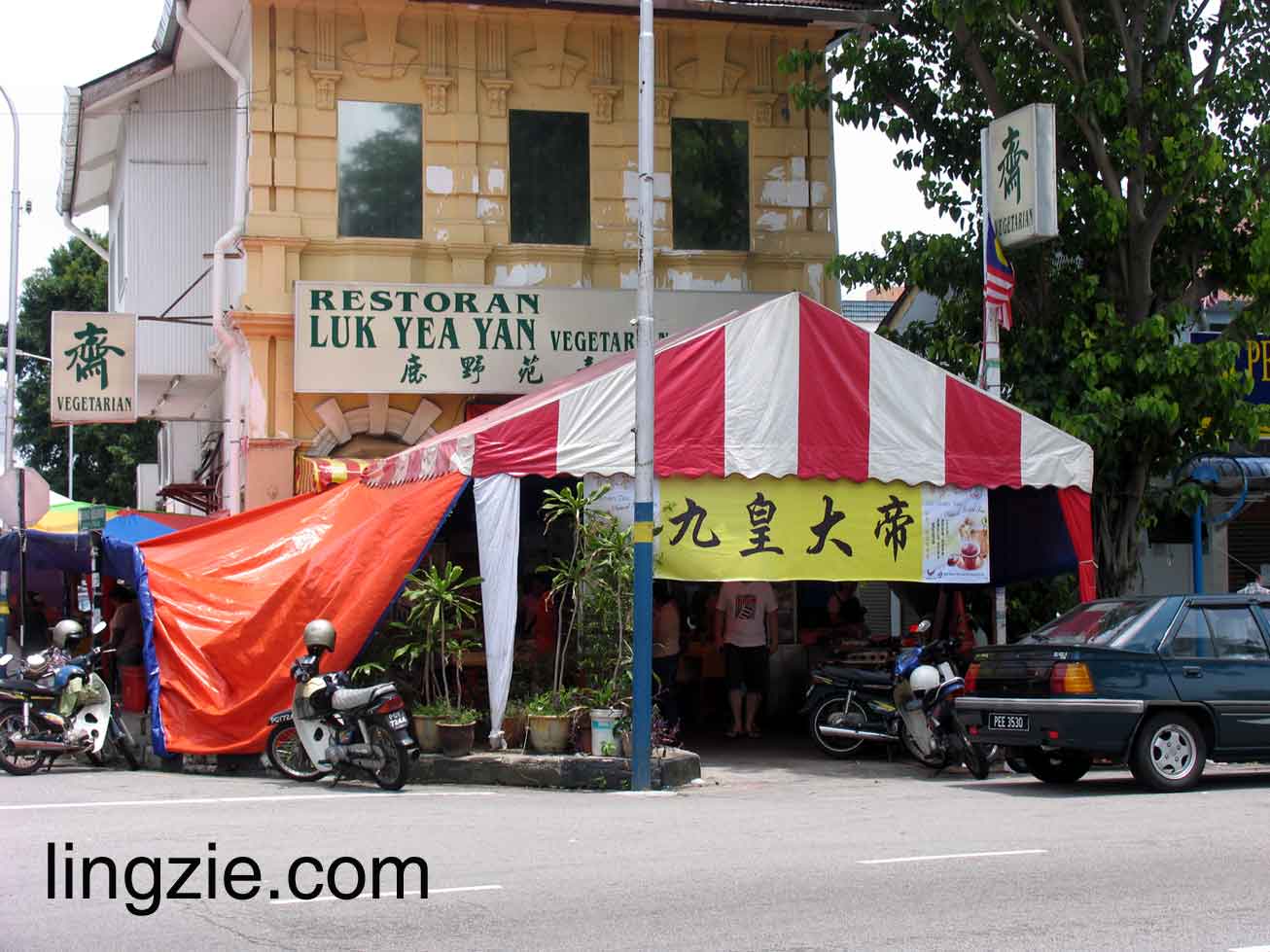 The place was packed to the brim and we had to sit outside under the makeshift tent. Luk Yea Yan has a host of dishes served 'economy rice' style where you can pick and choose your dishes. And they also offer brown rice. We choose the usual vegetarian roast duck which is actually made up of beancurd skin and vegetarian mutton curry (made with soyabean and mushrooms). In fact most of the vegetarian 'meat' is made up of soyabean, beancurd skin and/or wheat gluten.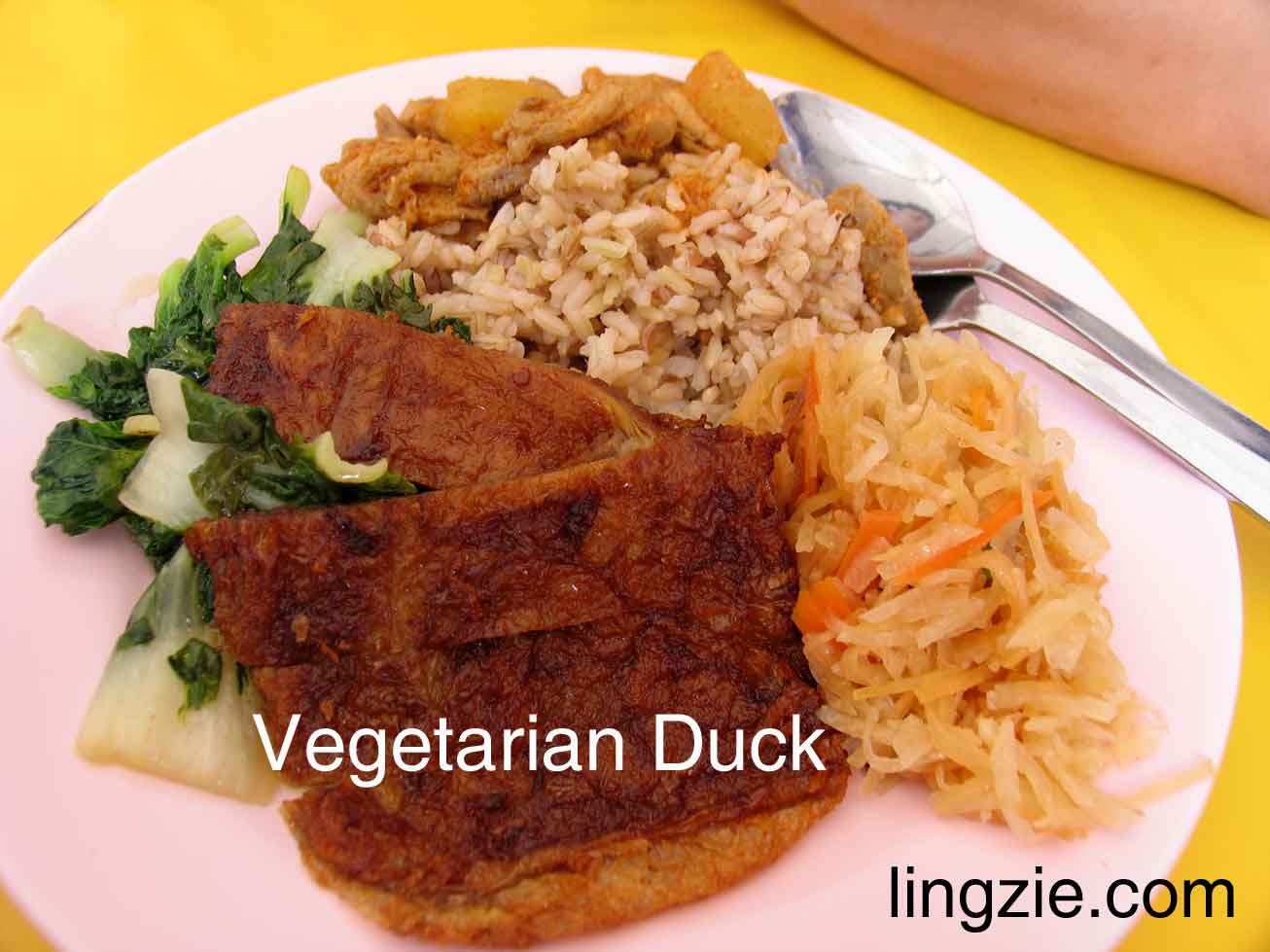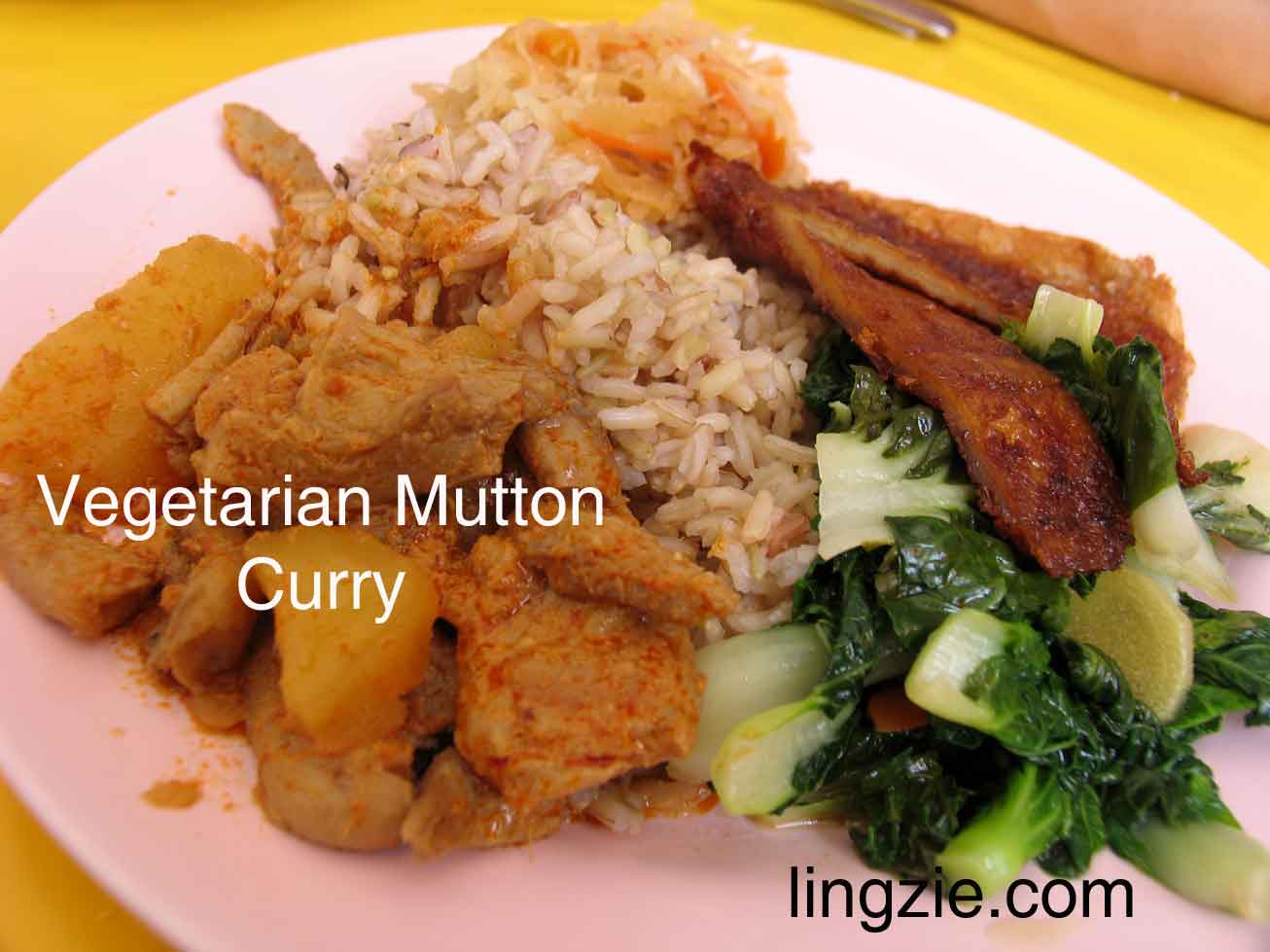 It never ceases to amaze me how creative the vegetarian food industry can be, coming up with all sorts of vegetarian versions of the meat dishes that we eat. And usually they taste really good too! We also had the ever favourite vegetarian satay which was lightly seasoned with tumeric and then fried.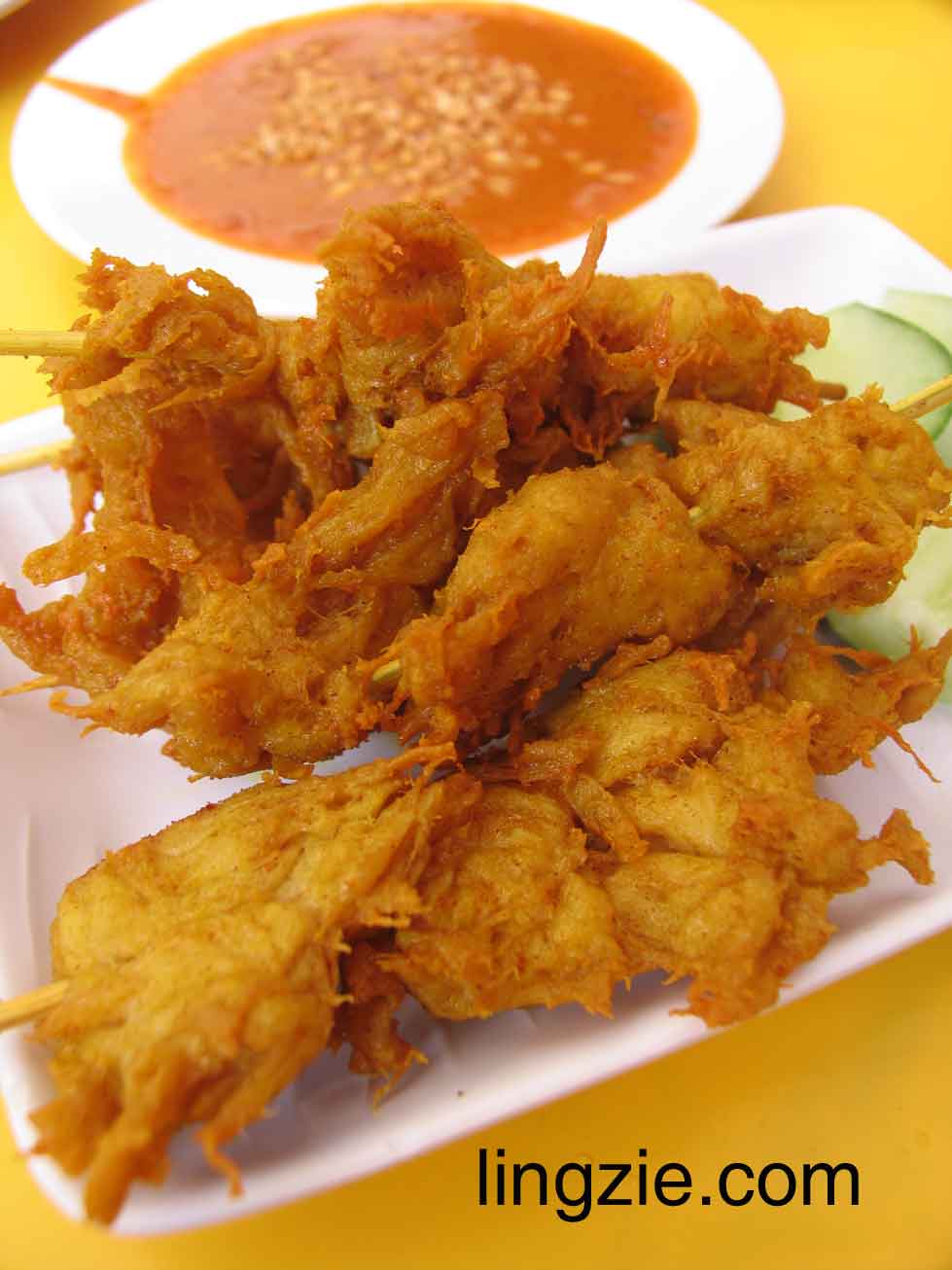 We also had 'popiah' a more healthy alternative since it's actually made up of vegetables. Since this is the vegetarian version, no eggs or crabmeat is added.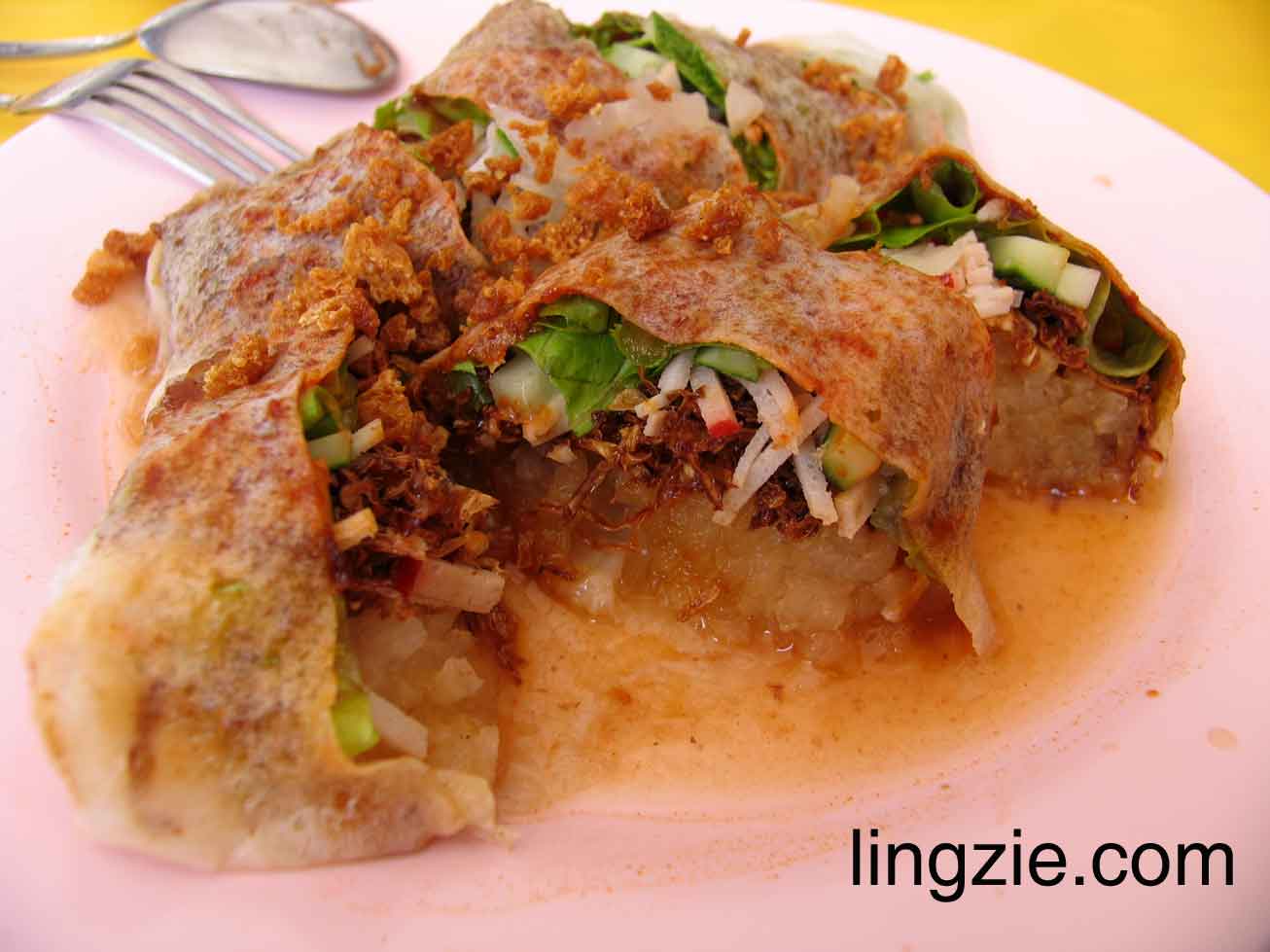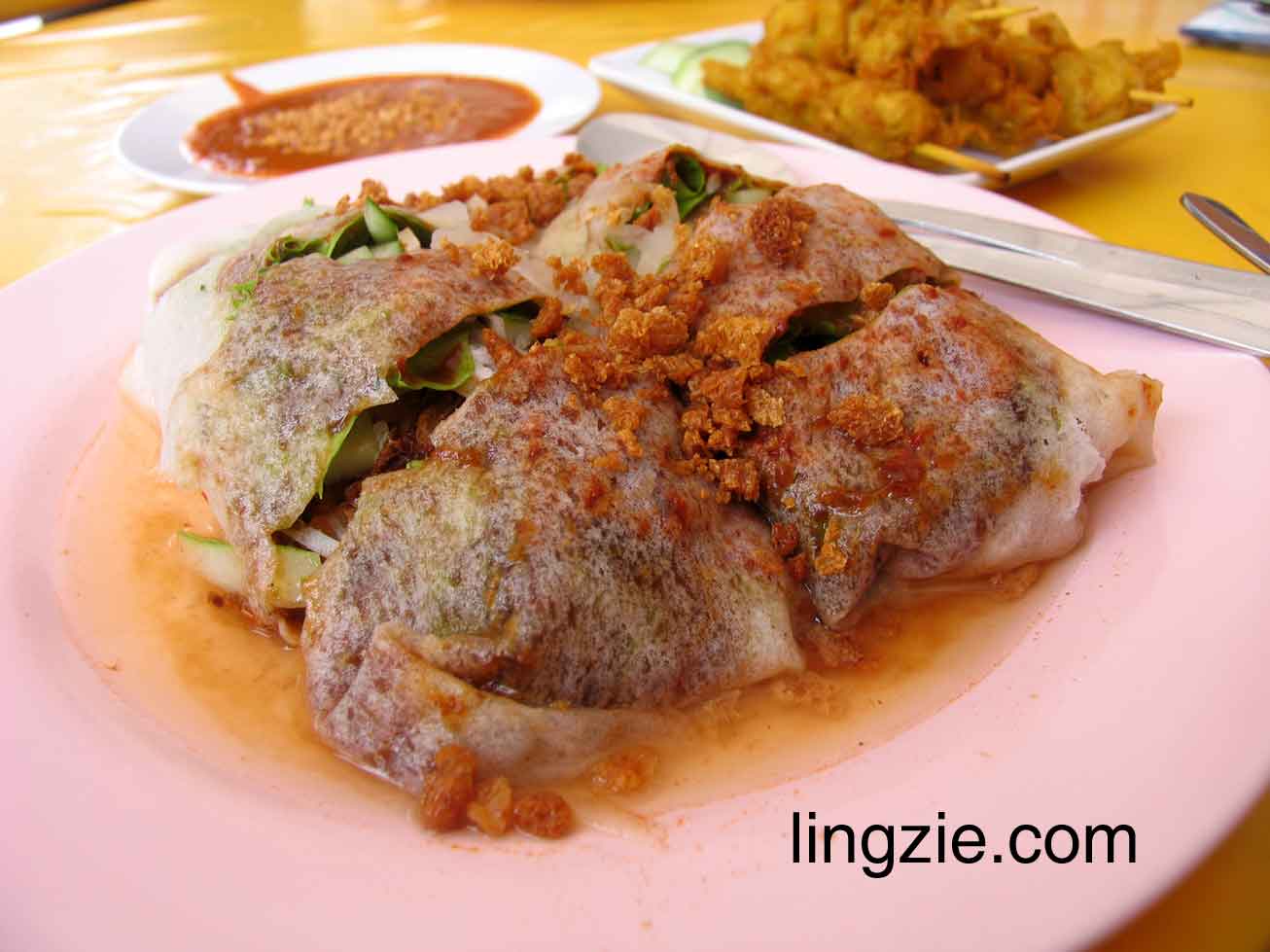 Finally, I spotted something interesting – Taiwan Dumpling. I cannot really taste what's inside the dumpling but I'm guessing it must be stuffed with mushroom stalks. An interesting dish indeed as the dumpling is boiled and later a spicy sauce is drizzled on top. If you prefer it less spicy, ask for less sauce.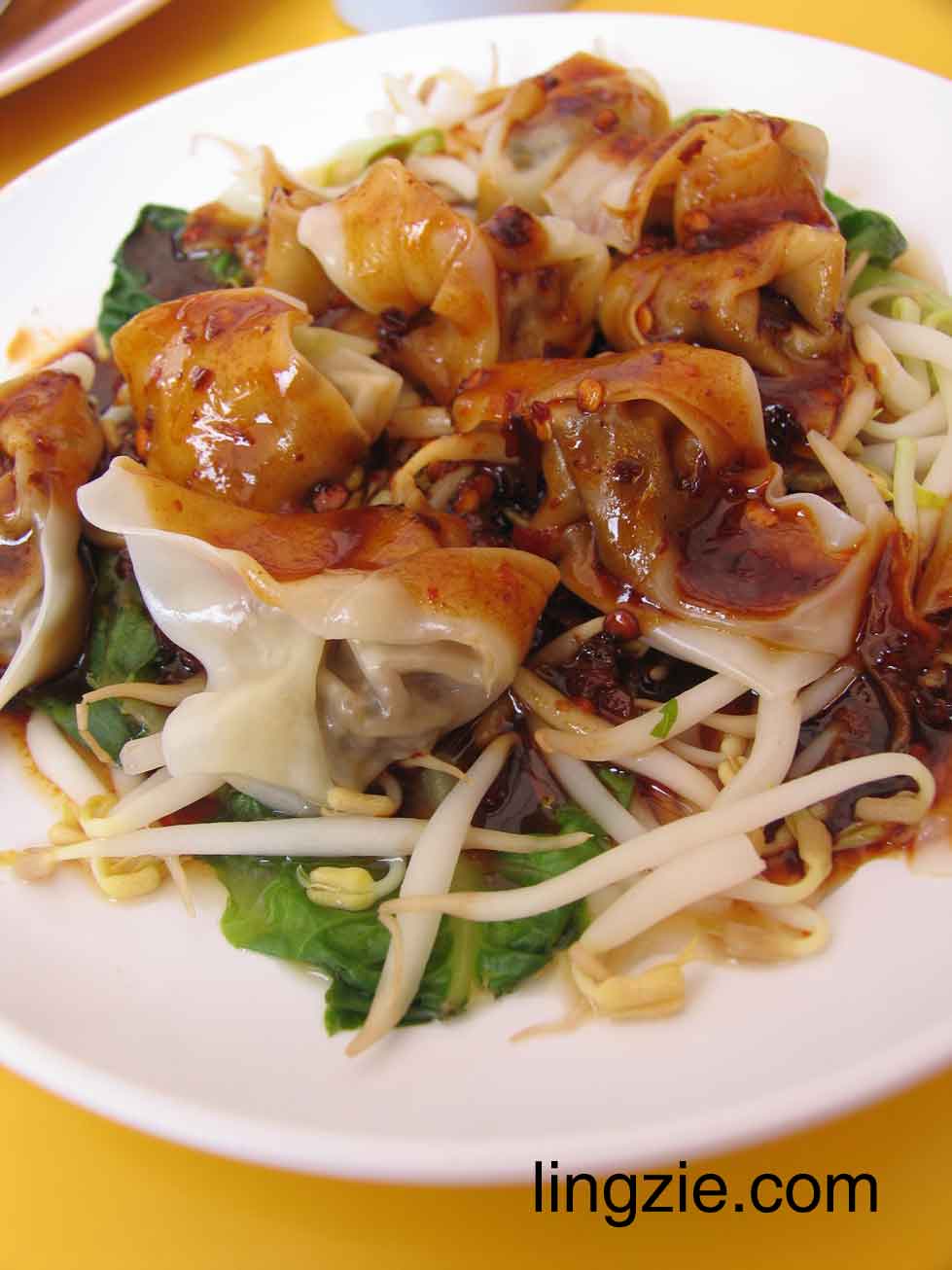 Luk Yea Yan also offers vegetarian spaghetti, vegetarian mee jawa and a host of other snacks and buns.
The Nine Jade Emperor Festival this year ends on Tuesday (Oct 7 2008) and there will be large processions to send the deities back home to Heaven.