A few Sunday afternoons ago, we were wondering where to go for lunch. And we ended up at Dragon-y, one of the newly opened  restaurants in Suntech Cybercity (just behind Sunshine Square, opposite the market). I didn't know what to expect and thought it might be something similar to Dragon-i.
Little did I know that it was a Hong Kong 'char chan teng' style place. The cute logo/mascot of Dragon-y greeted us upon arrival.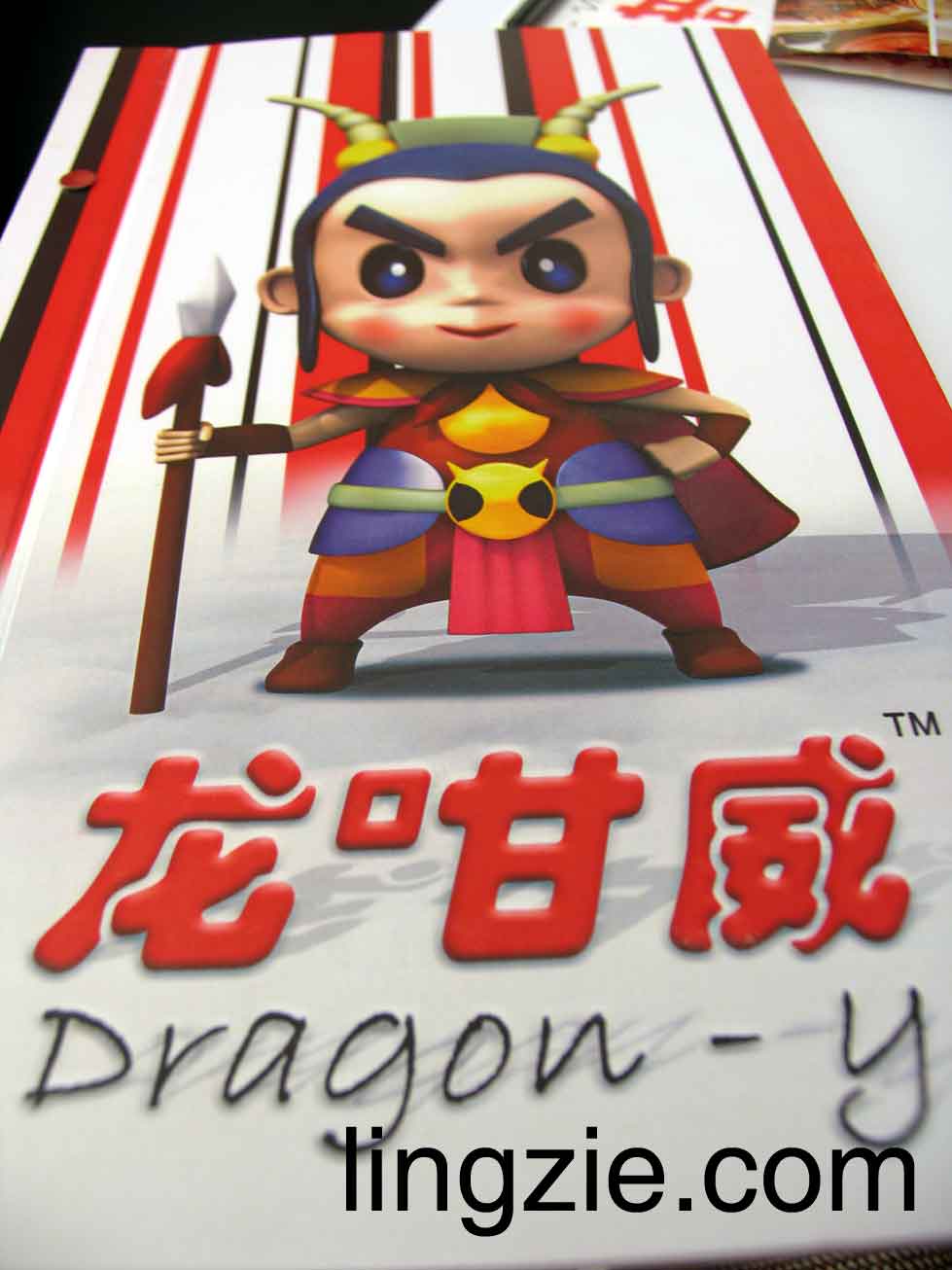 There's limited seating available downstairs, so we were shown to our seats upstairs. One thing you'll notice is that the place is rather cramp and the tables are small. Gives you a feel of Hong Kong where space is really limited!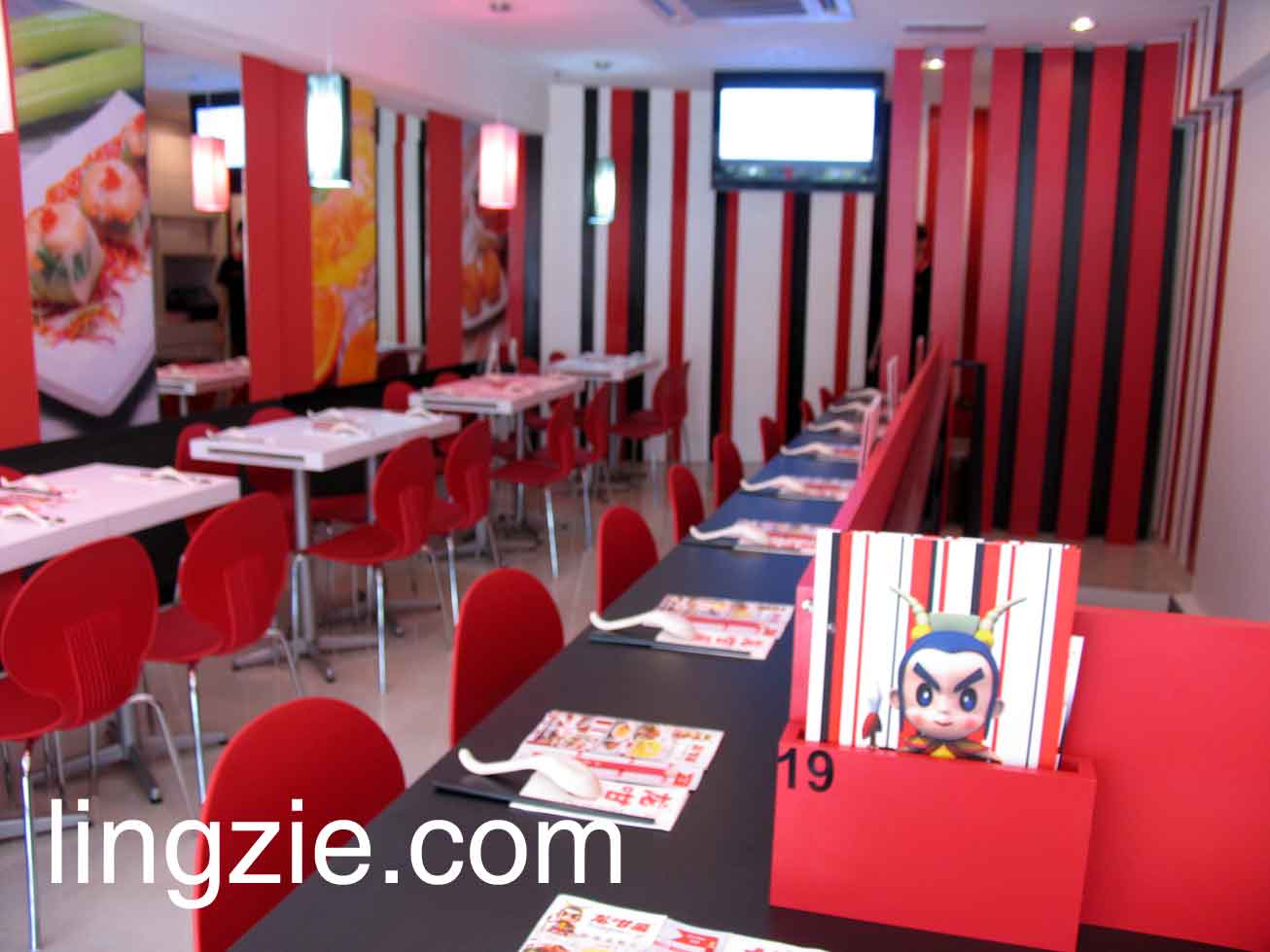 We took our time browsing through the menu as they had lots of saliva inducing photos. There are super value set meals available (with drinks, main meal and dessert) from RM8.90 to RM12.90.
Similar to Kim Gary, we had to pen down our own orders on the piece of paper provided. We noticed that the names of the dishes are really long! So they only printed the codes on the paper for us to order, which caused some confusion as we had to double check the menu with the paper to make sure we ordered the correct thing. (or perhaps my family is just haphazard!)
Soon, our drinks arrived… honey gin seng drink, which was part of Set A on the right and some grape drink on the left (code R05, RM9.90)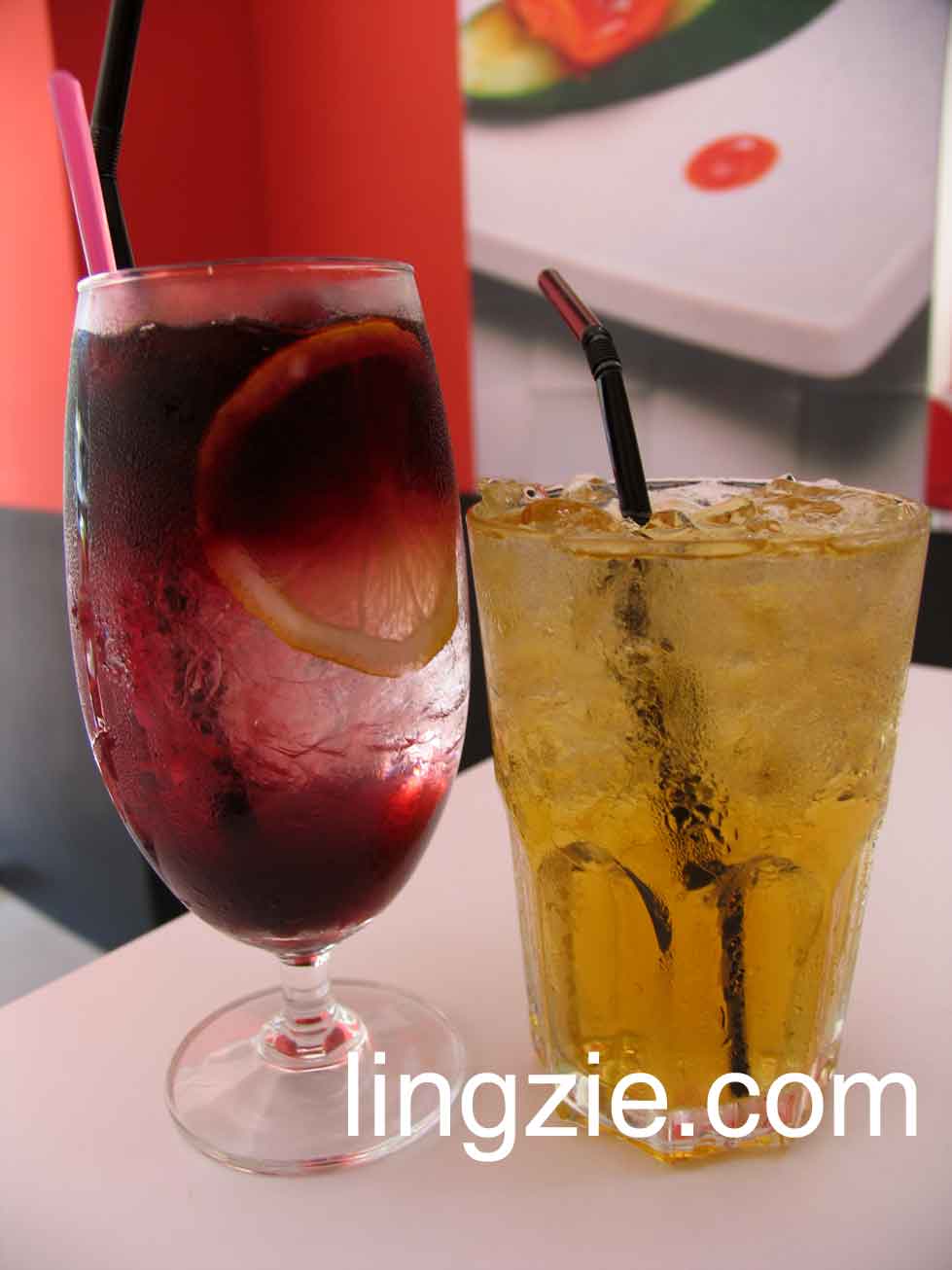 Minced chicken noodle (Set A – RM8.90). The minced chicken was alright but we were surprised to find that the noodles were stuck in one lump! Making rather impossible to mix up the noodles with the veggie and minced chicken.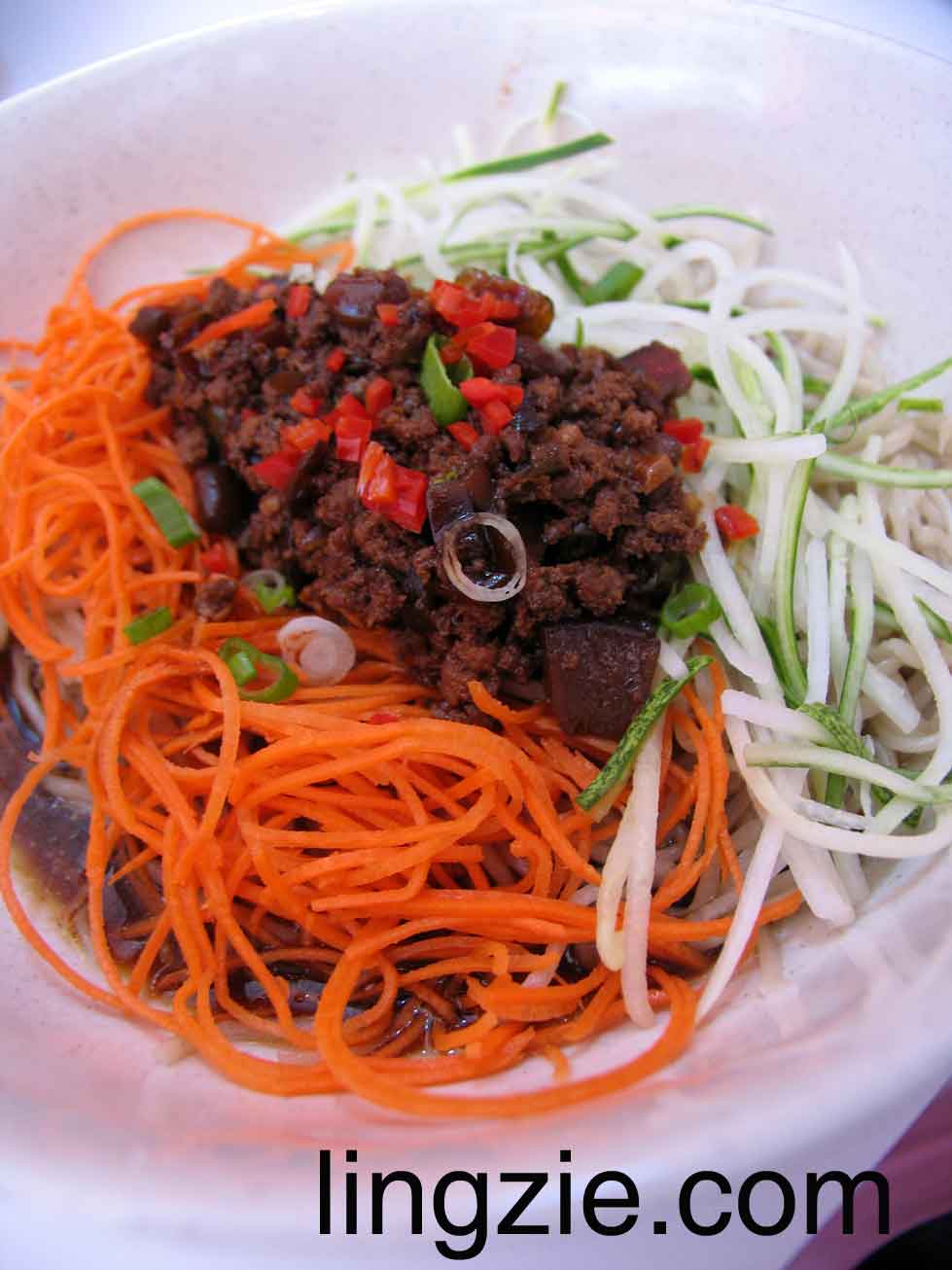 Luckily the Hot & Spicy Abalone Rice Noodle soup (RM14.90) fared better.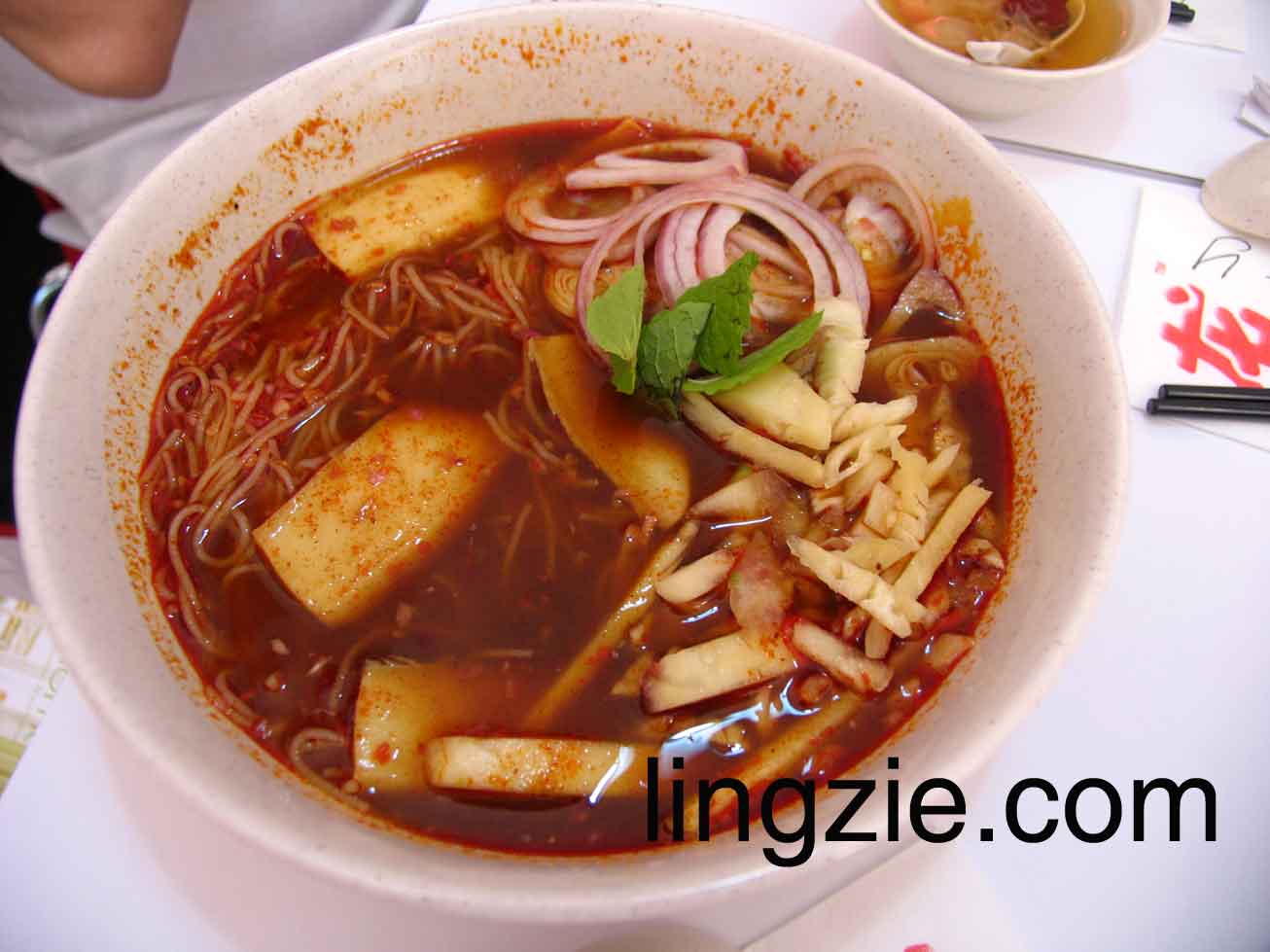 Then came my Black Pepper Baby Lamb Chop Noodle (RM14.90). Again the dry noodles were stuck in a lump which was really disappointing! The lamb chops were not as tender as I would have liked. I ended up eating the veggie and lamb chop and abandoning the noodles.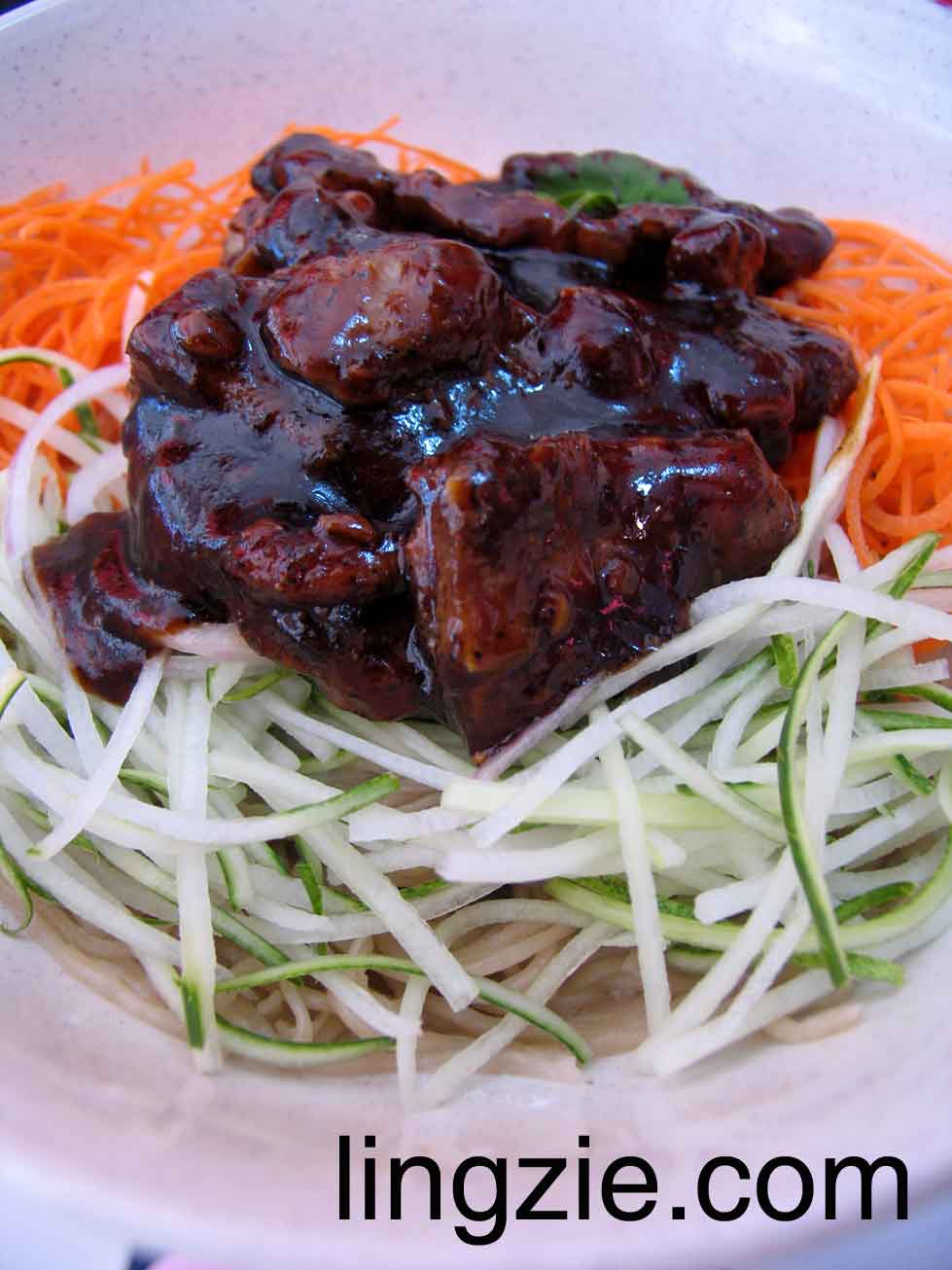 Next came the Claypot Salted Fish Chicken Rice (RM13.90). The claypot rice was quite tasty and definitely was more palatable than the dried noodles.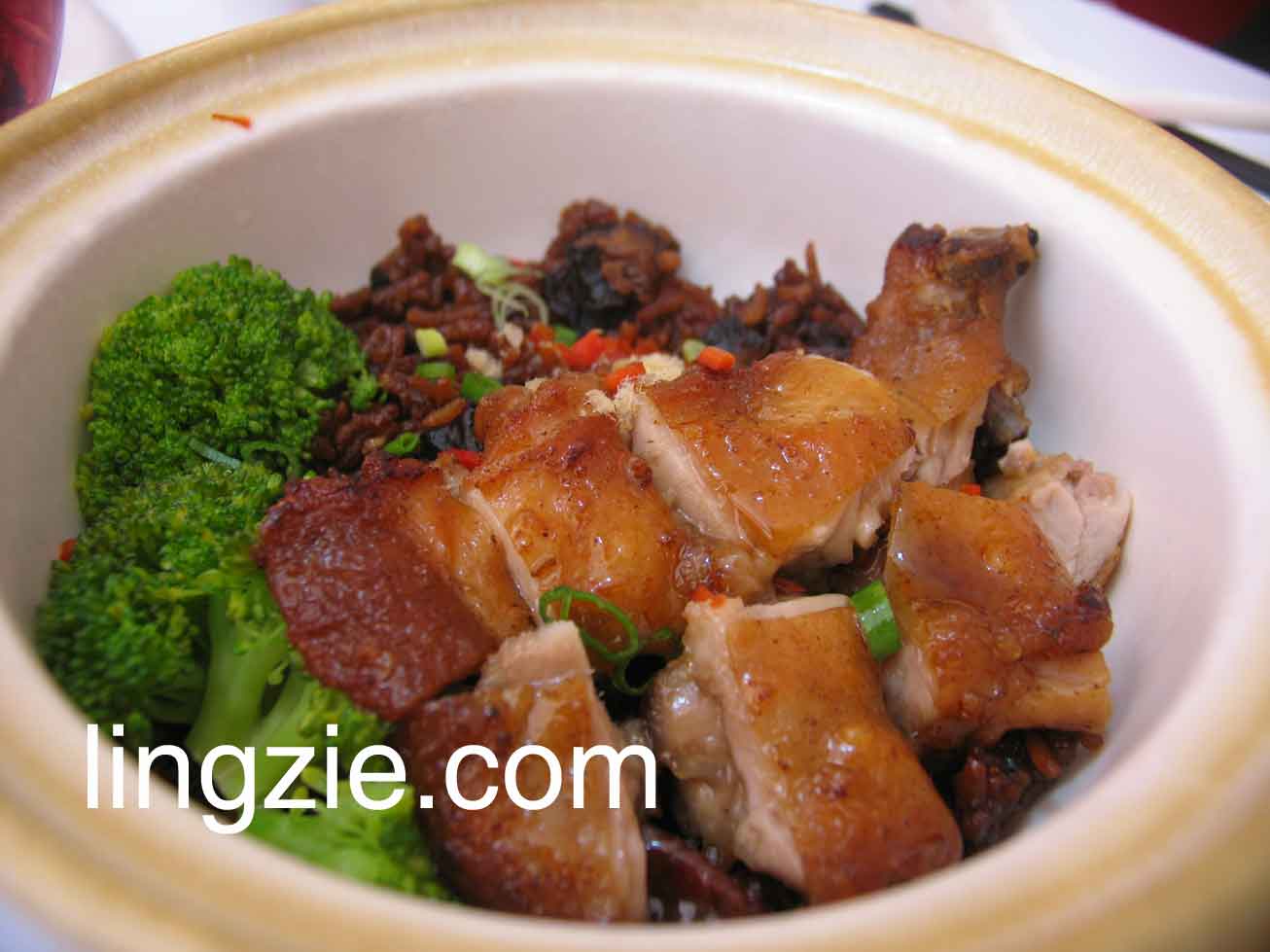 We also ordered their snacks – Claypot Curry Prawn with Mini Bun (RM12.90). We quite enjoyed this as the curry was rich and thick with lots of dried prawns in the curry making it very fragrant. There were about 4 big prawns inside if I'm not mistaken.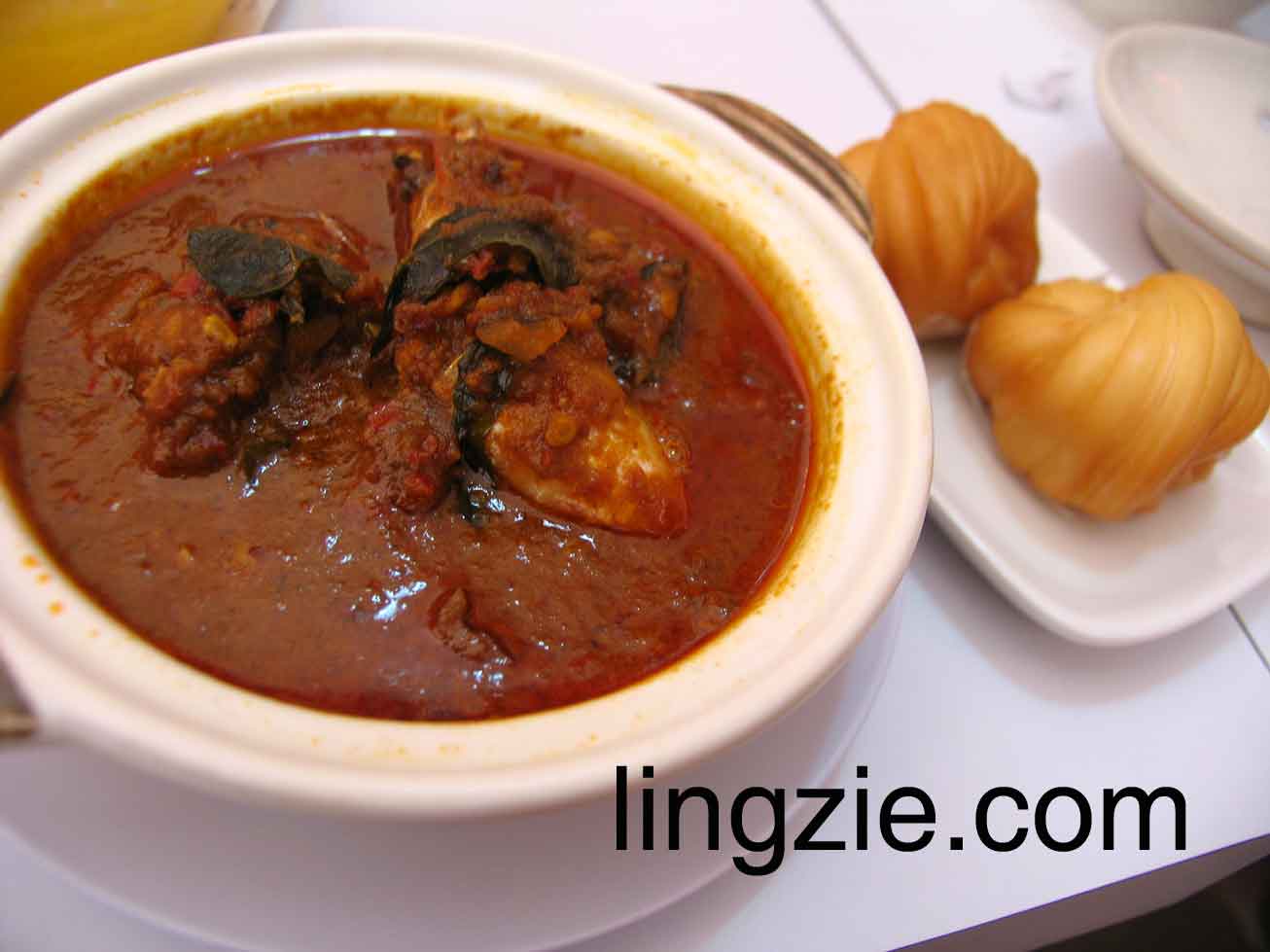 For dessert, I was enticed to try the Hong Kong Mixed Sago Snow (RM5.90). It's a rather large portion and was pretty good. It had a nice mix of mangoes, oranges, pomelos and some dragon fruit.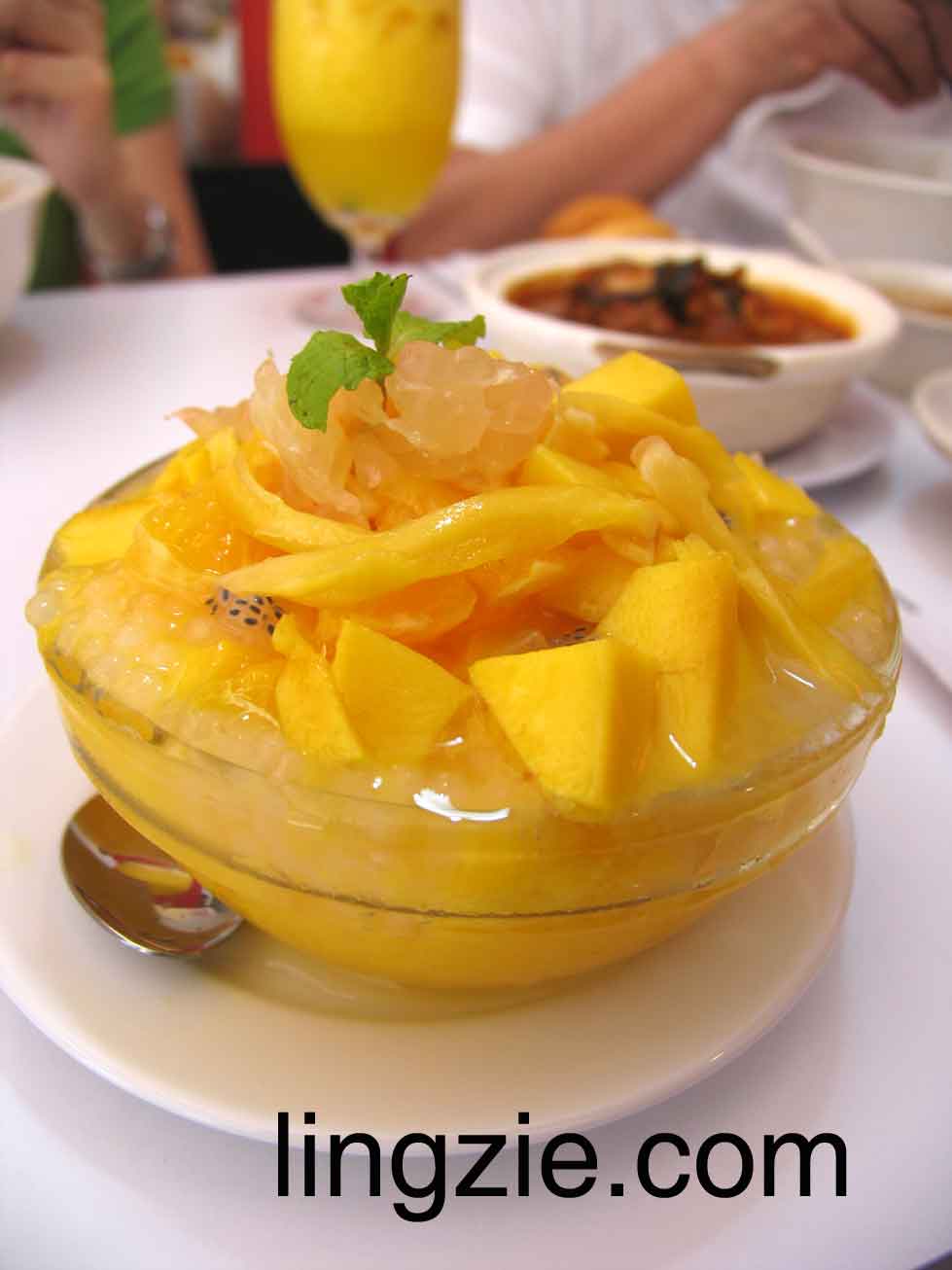 Food was served quickly which is how 'char chan tengs' should be. However, I do hope they improve on their dried noodles. Perhaps because the place is new, they still haven't gotten into the groove of things. Personally, as far as char chan tengs go, I would usually just go for their drinks and desserts.
Dragon-y is located at 1-G-9 Suntech Cyber City, Lintantg Mayang Pasir 3, 11950 Bayan Baru, Penang. Tel: 04-646 1668