Knowing what a big pan mee fan I was, K had mentioned to me numerous times about this pan mee place that has won the hearts of many bloggers. And after seeing Boolicious' post I decided that I just had to go find this place!
I had no idea where Taman Sri Sentosa was but luckily Matt had a rough idea. And so after driving around the area (rows after rows of shophouses) we spotted the wet market building and hit jackpot!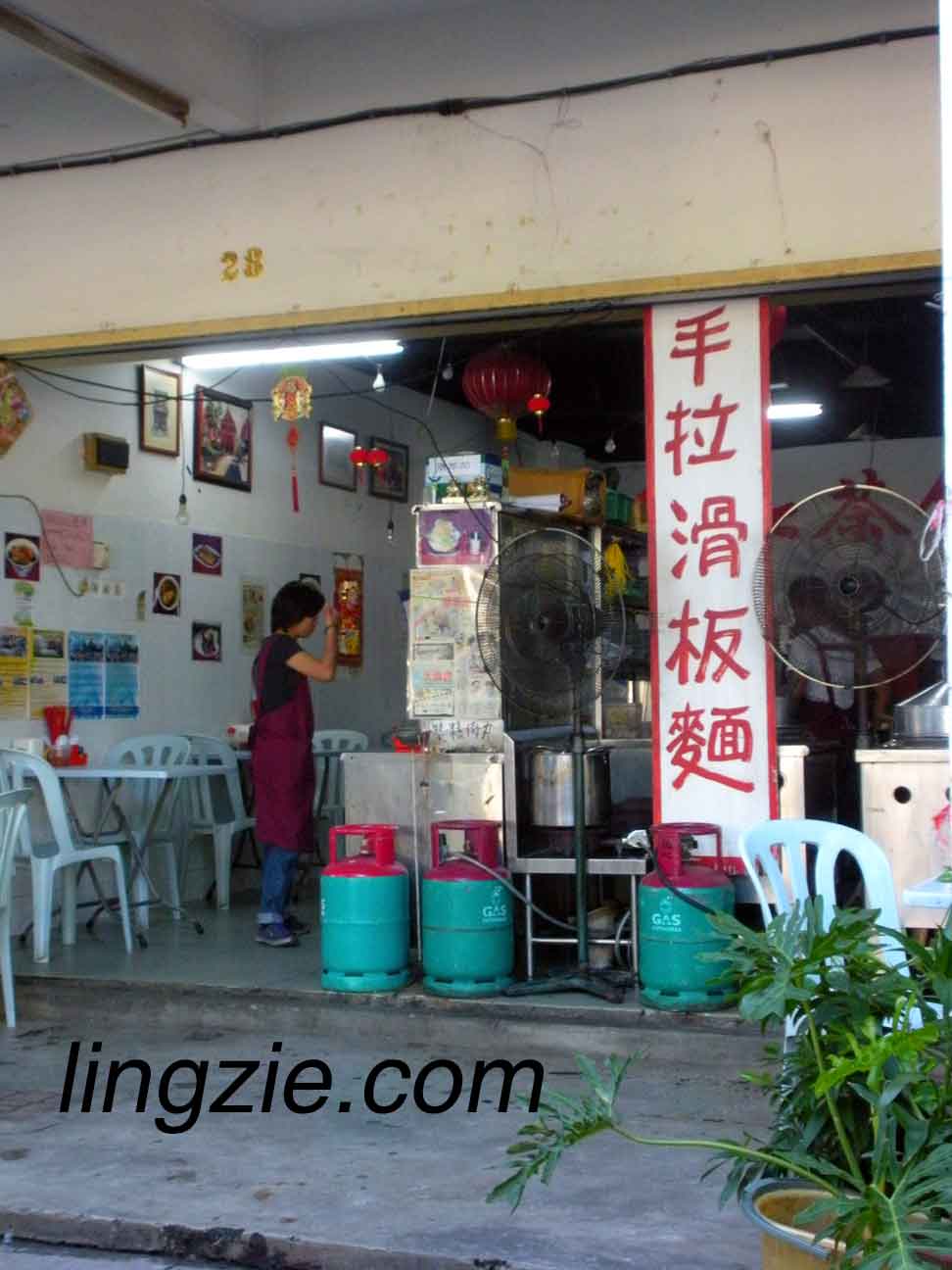 The elusive shop with just a simple signboard (in Mandarin some more!) Honestly, if I had not read Boo's post I would have no idea at all that this was a pan mee stall! lol
We took our seats and K was so amused when we were shown the 'menu' which was actually a photo book. 4R photos of the food served together with their prices.
I know quite a number of people who prefer their pan mee thick and torn into pieces. But I like mine thin. And definitely the dried version for me. Which was exactly what I ordered. The verdict? YUMMY! I loved the minced meat and the mushrooms and the crunchy salty ikan bilis. The noodles were silky smooth and yet not mushy, with a nice springy taste to it. Paired with the superb chilli and a squeeze of lime, this was pan mee heaven. Why oh why does Penang not have pan mee like this?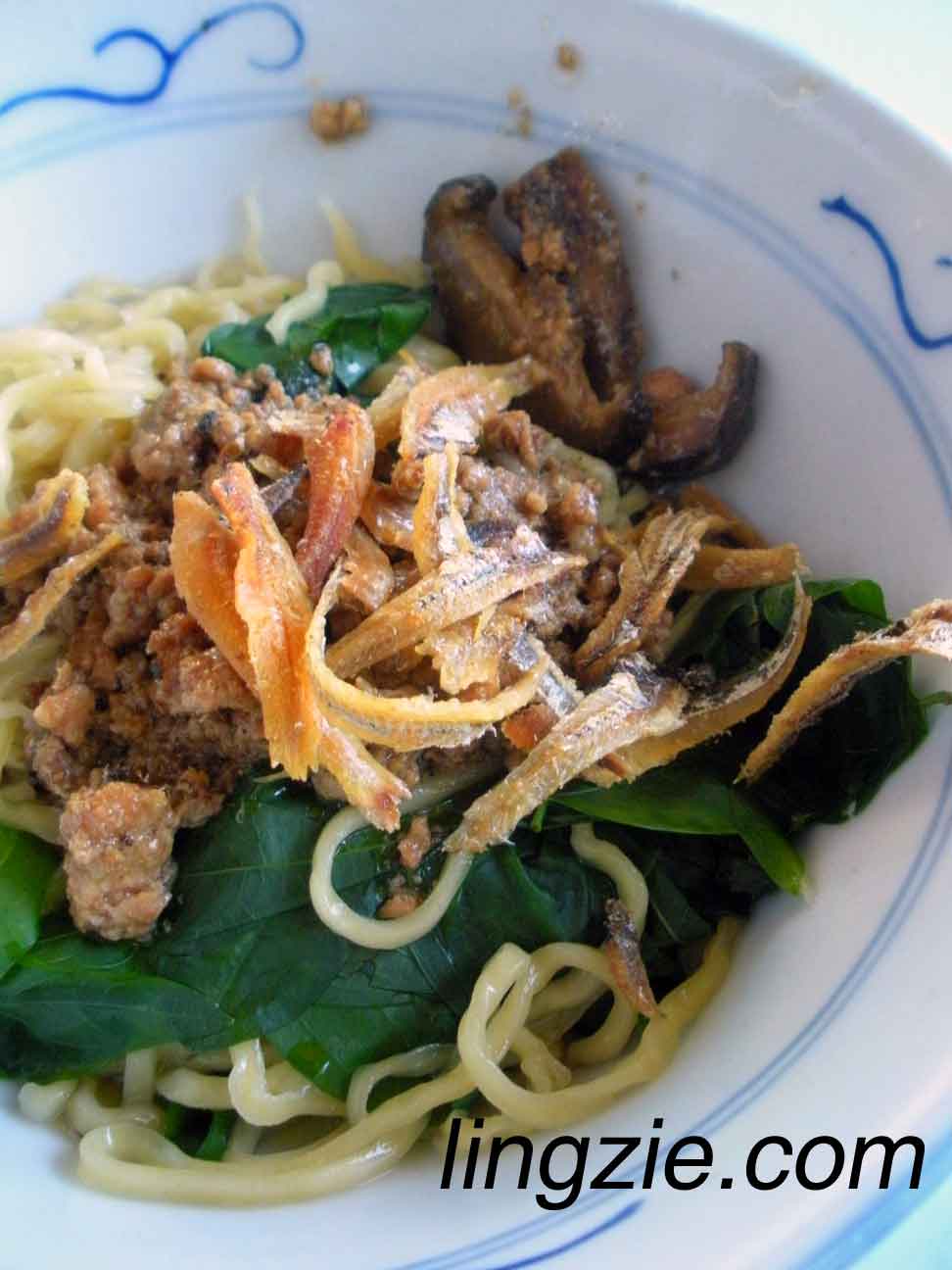 K had the thick pan mee soup version. I tried a sip of the soup and found it sweet and tasty. Usually I avoid the soup versions as many places have watered down soup stock, but this was not the case here. Even K (with his picky taste buds :P) gave this pan mee a stamp of approval.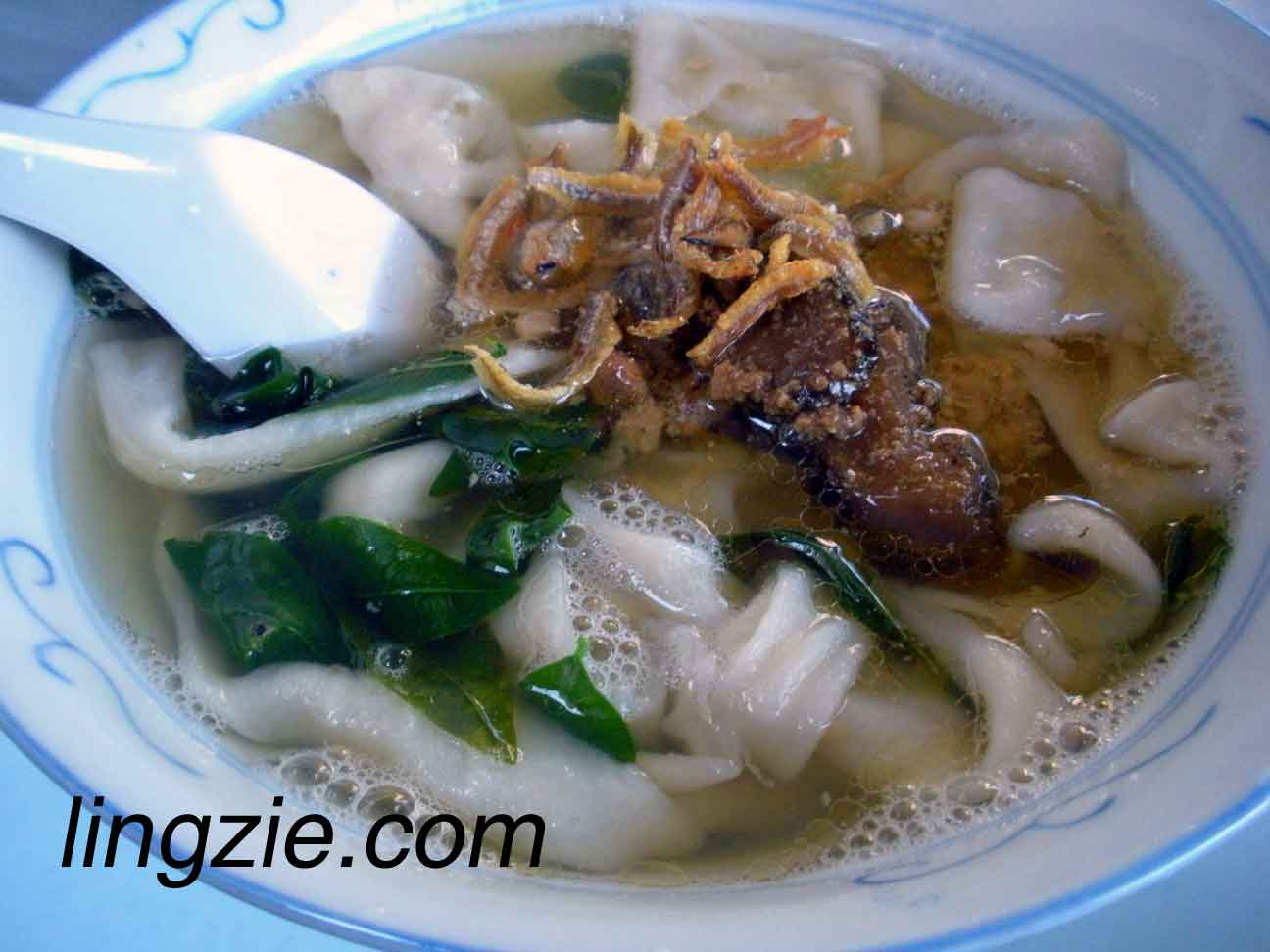 This place also offers quite a few side dishes to enjoy with the pan mee – pork ball soup, fish balls, beancurd skin etc. I pounced on the beancurd skin with glee. Yes, I love beancurd skin.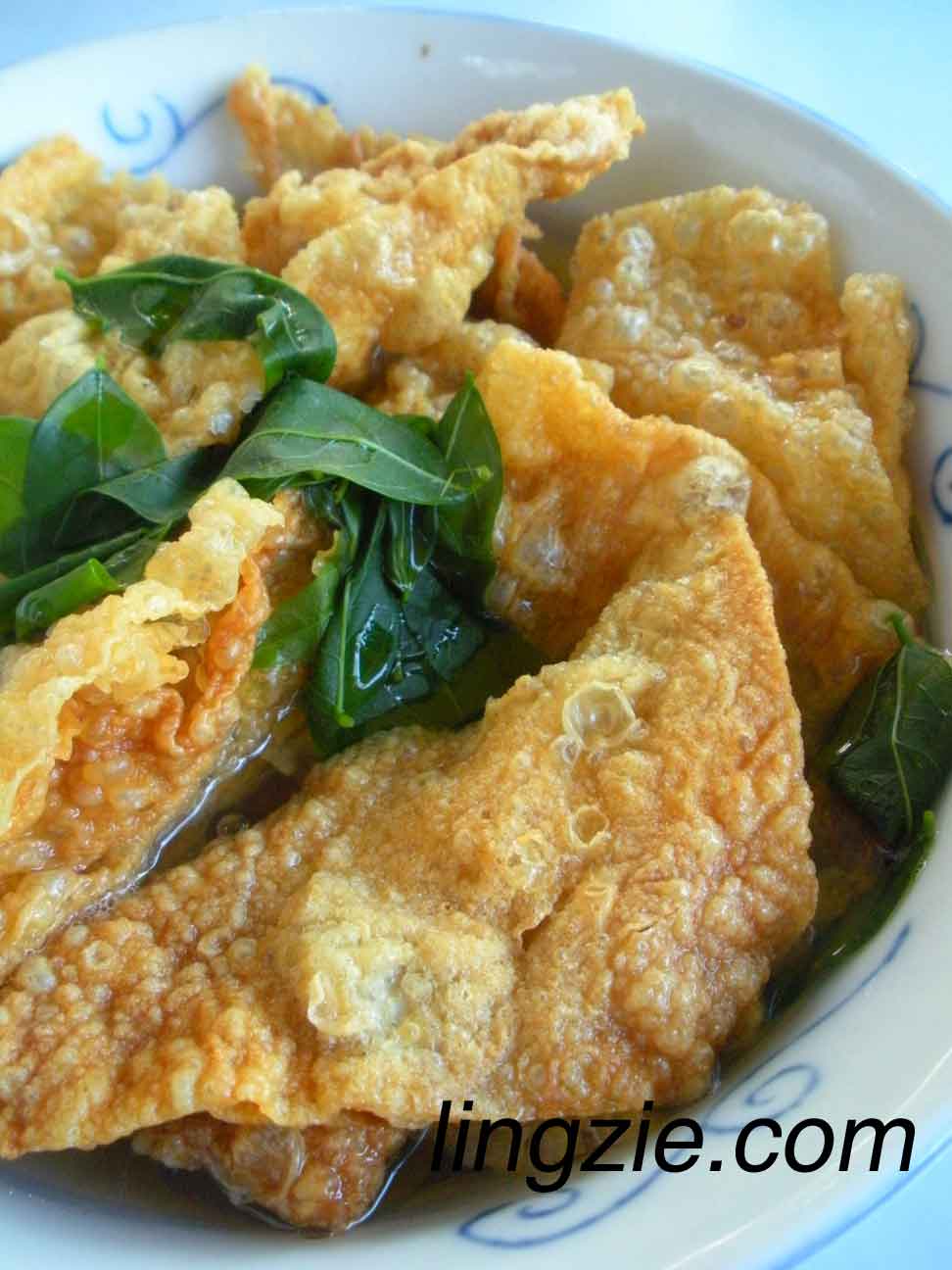 And rather oddly, they serve pandan chicken as well! We ordered two pieces (quite big pieces too! luckily I wasnt greedy cos I was tempted to order 3!) It was tender and good but had a slightly sweet aftertaste. Our tastebuds decided that it tasted better with a dash of the chilli.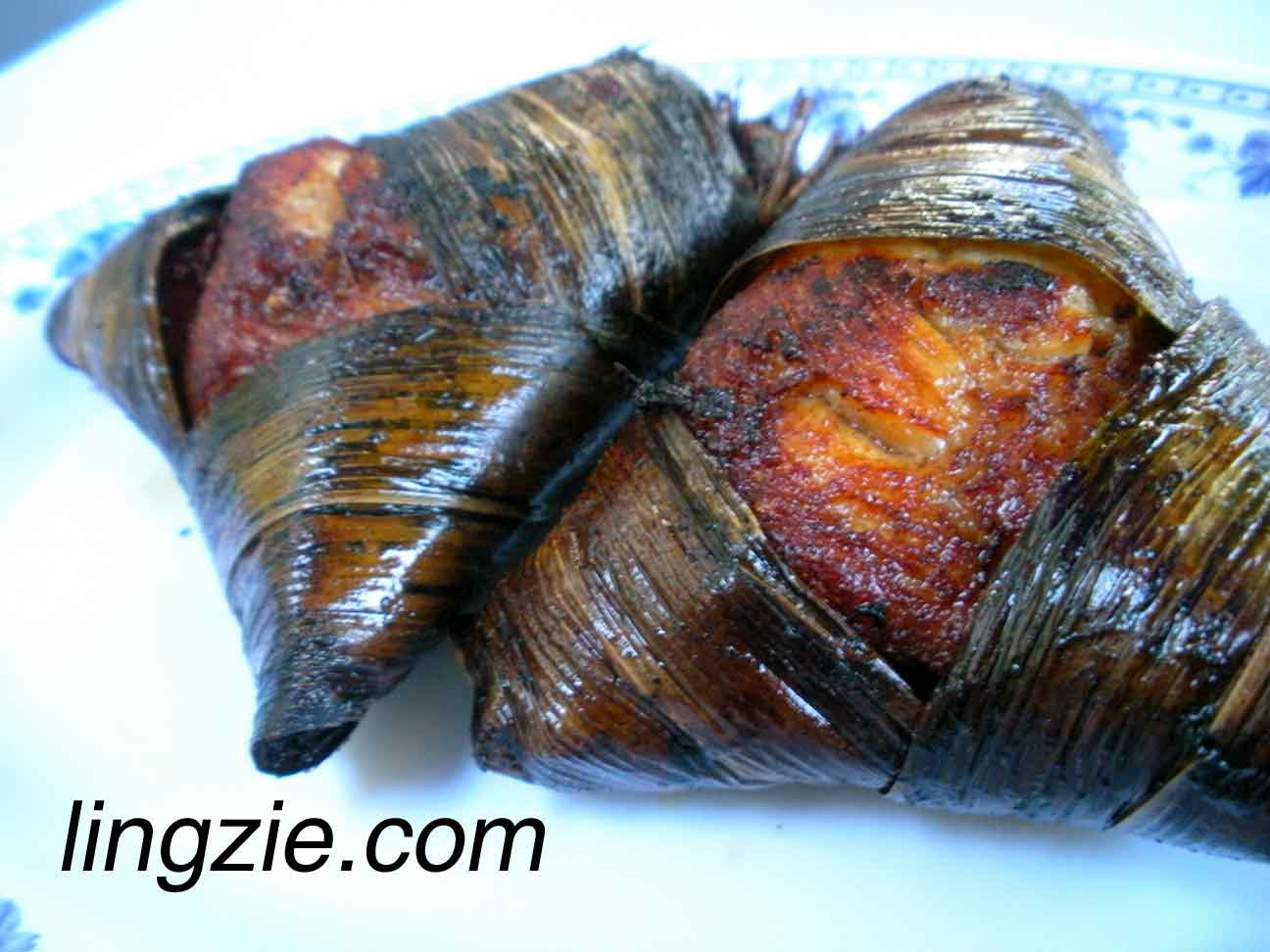 Overall, the pan mee here definitely did not disappoint. My only gripe is that its so far away from Penang! 🙁
This pan mee stall is located at 28, Jalan Sri Sentosa 9A, Taman Sri Sentosa. Open from 8am-3pm. Closed on Mondays.
I shall not attempt to give you directions since I was not driving. All I remember is that we drve down Old Klang Road (Pearl Internationl Hotel on your left) Go straight pass the traffic lights and keep right. Start looking out for a Taman Sri Sentosa signboard on the left. At the next traffic light, turn left into Taman Sri Sentosa. After that all I remember is we drove past some flats, then came to the rows and rows of shophouses. And we stumbled upon the wet market and jackpot! Boo's post would have more directions. 🙂
For other reviews: