One of my favourite places to go for teppanyaki is Sakae Teppanyaki at Auto City. But because it's located on the Mainland, I hardly have the opportunity to eat there. With the long Deepavali holiday weekend, and also news from my brother that they now have tapas and desserts, we immediately made plans to go.
After a light dinner on the Island, we headed across the Penang Bridge towards Auto City, Juru. We were surprised to see the crowd flocking towards Auto City as they had Mean Machines 2008 going on (a motoring and motorsports event). We lucked out and found parking rather quickly. I was so excited as I led the way to Sakae Izakaya, which is the section that serves the after dinner drinks, cocktails, light tapas and desserts.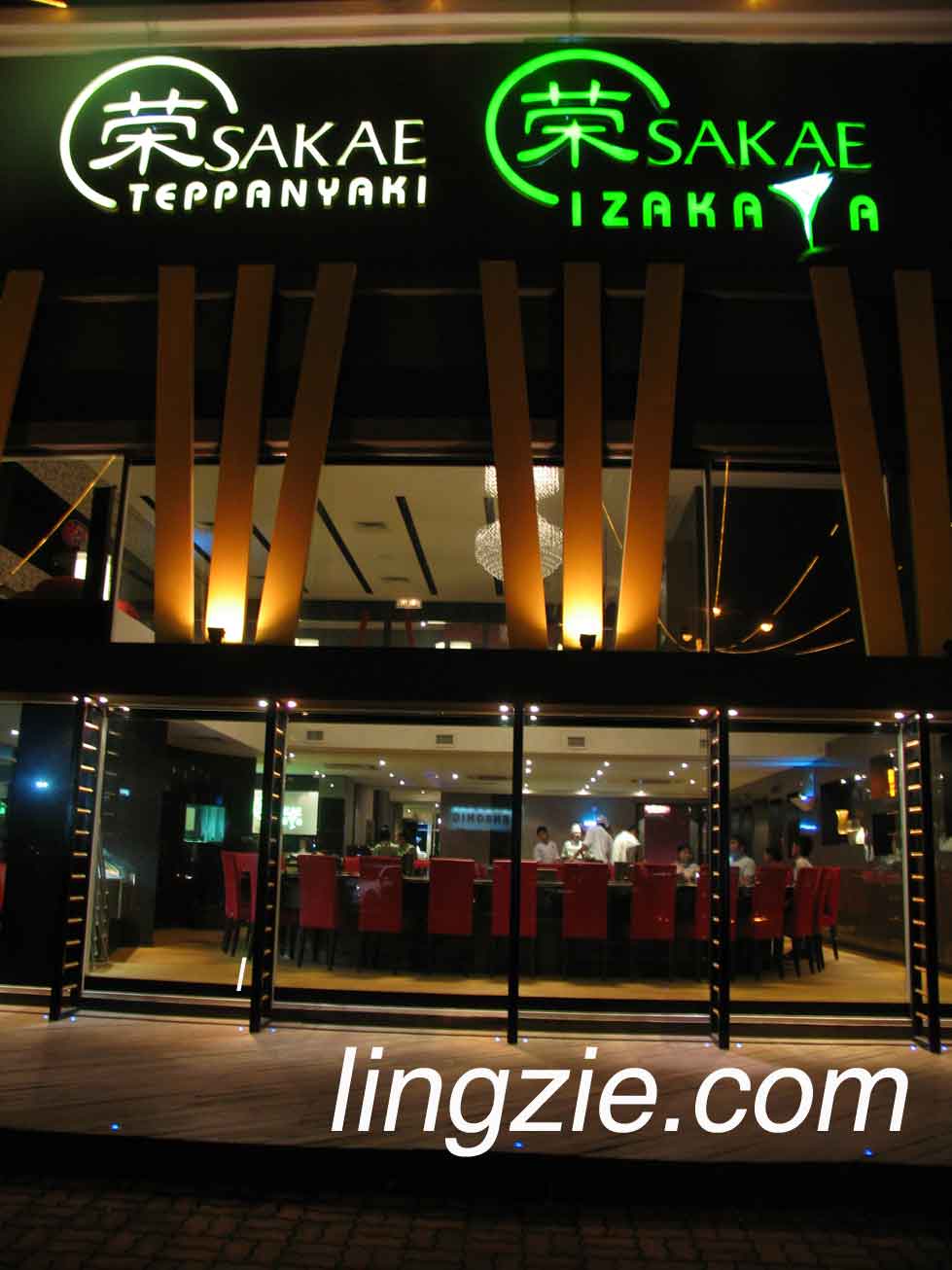 Downstairs is the teppanyaki section, while upstairs is the bar and lounge.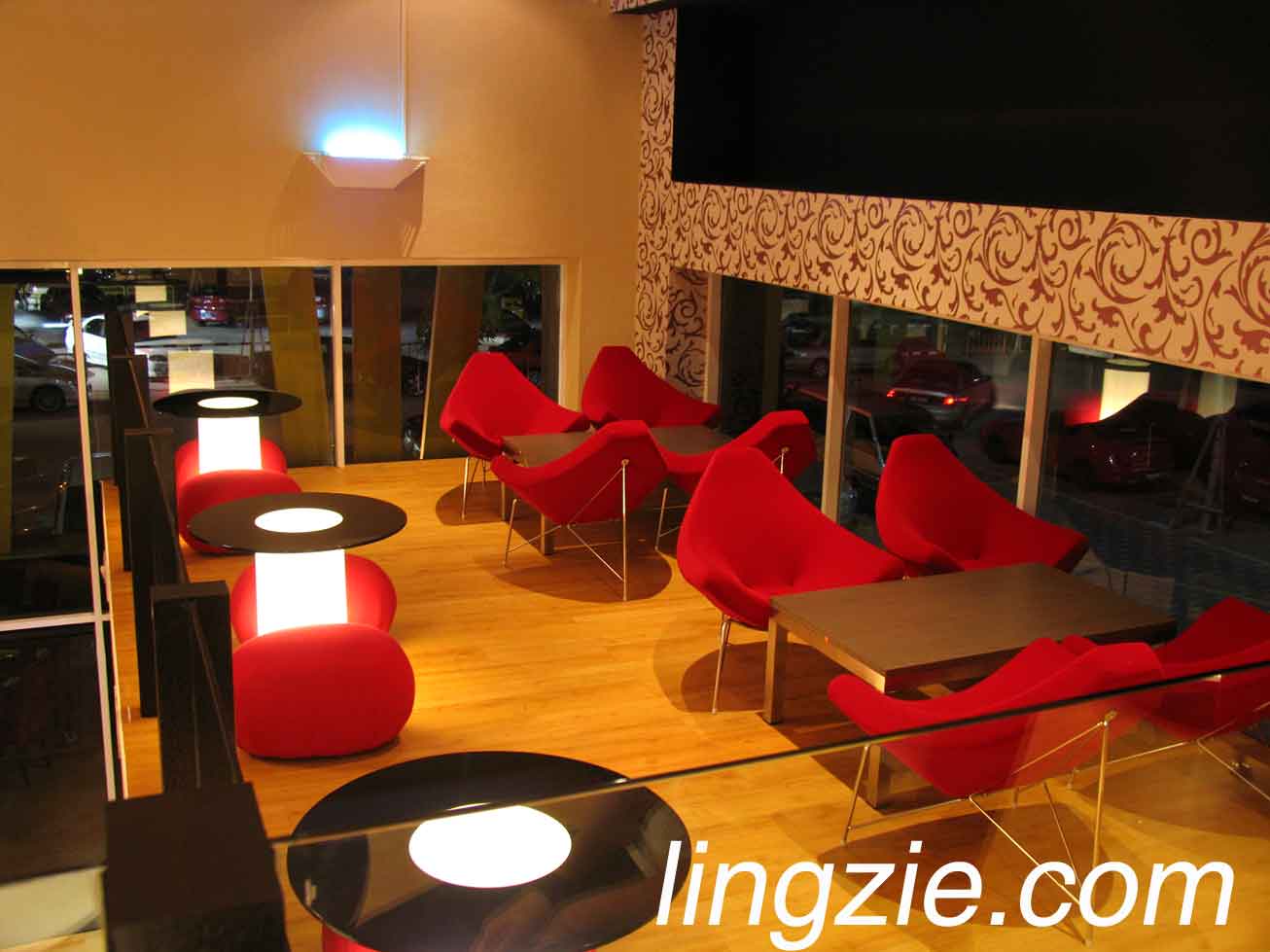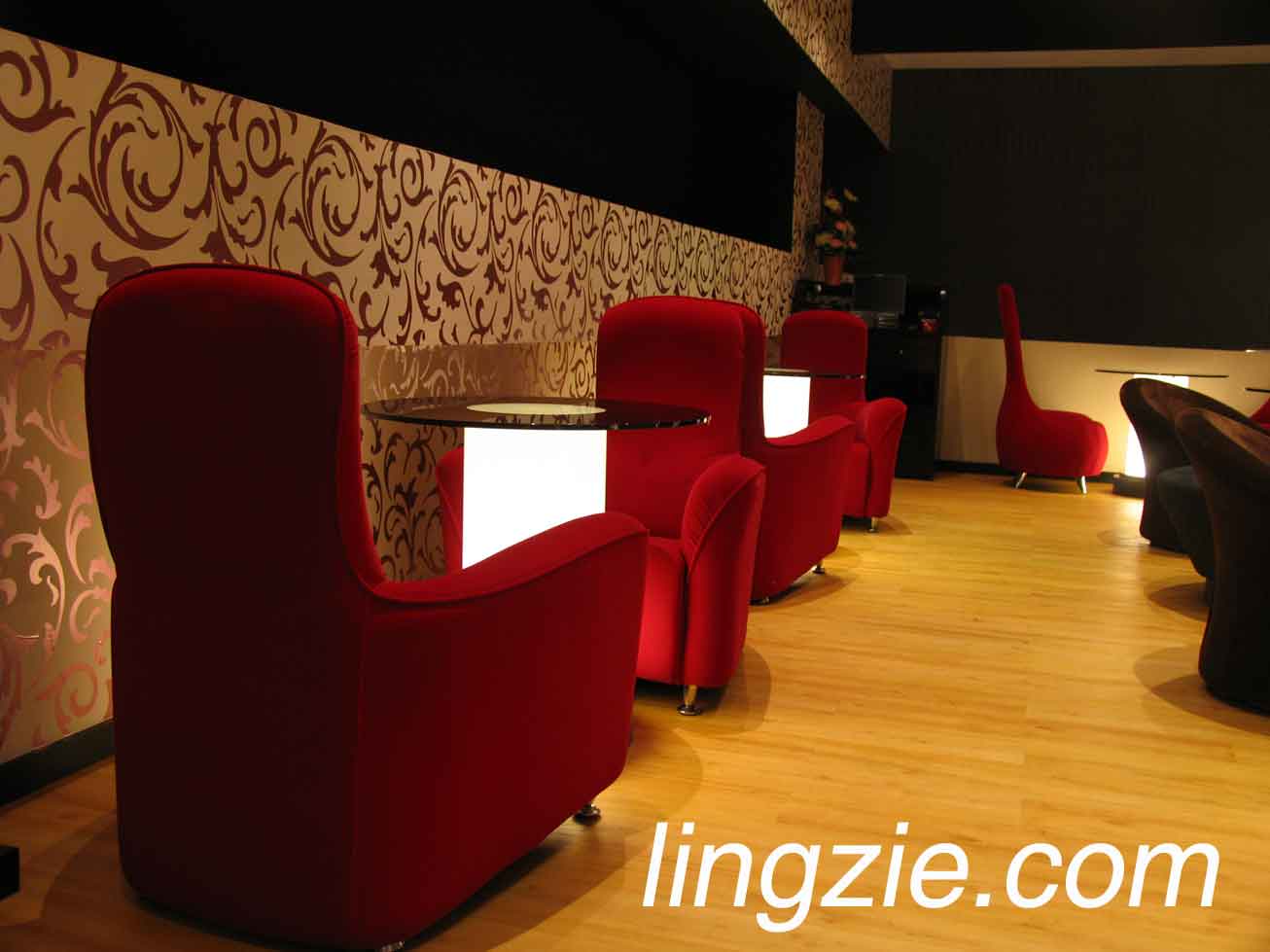 We browsed the impressive looking menu – very well made with excellent photos! However we were slightly disappointed to note that they have not started serving the tapas yet. But the desserts and drinks are available.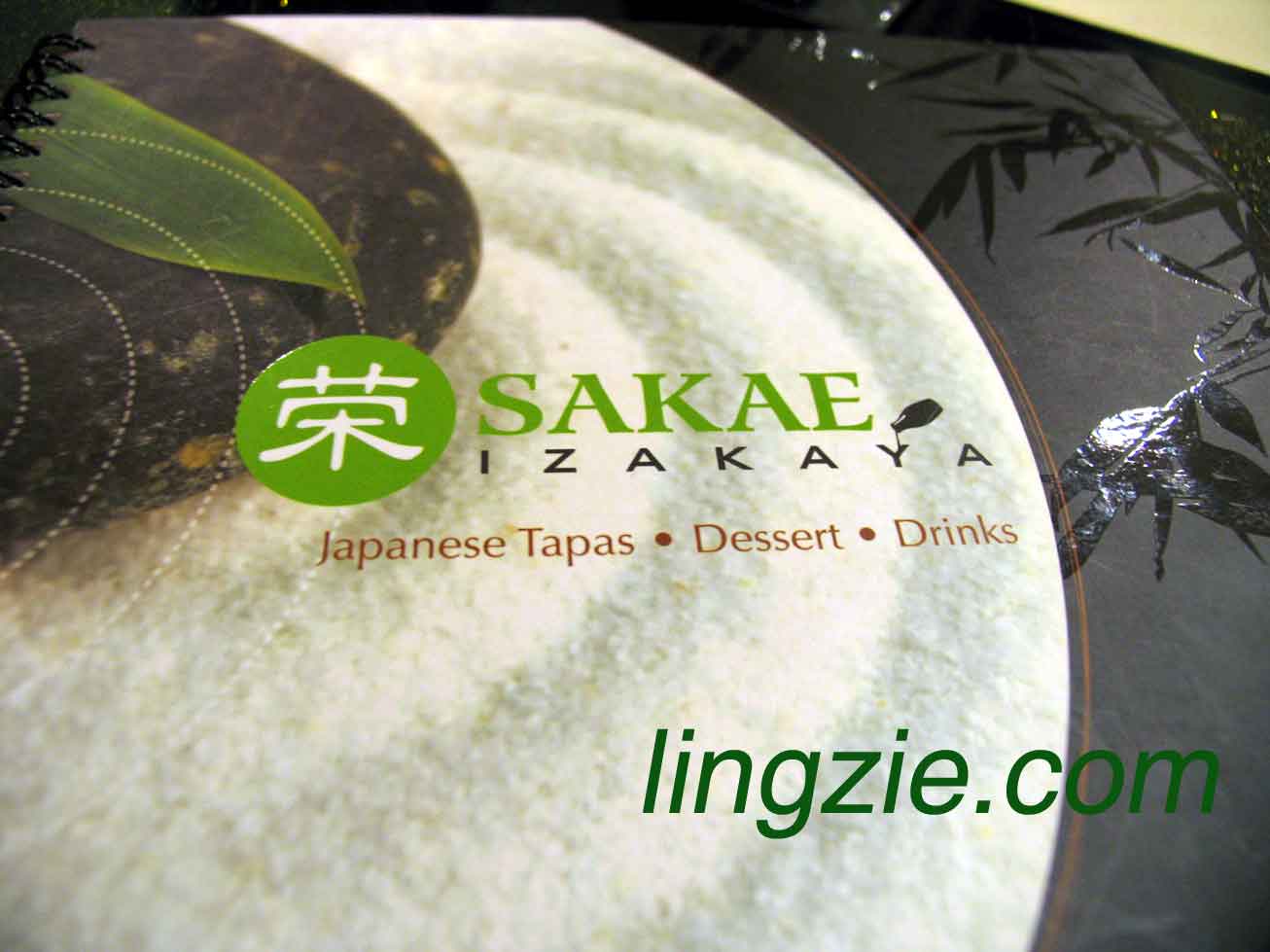 Everything looked so good we had trouble deciding what to order! Finally, we chose a floral tea (Fancy Corbeil) and I got seduced by the Chocolate Goddess cocktail.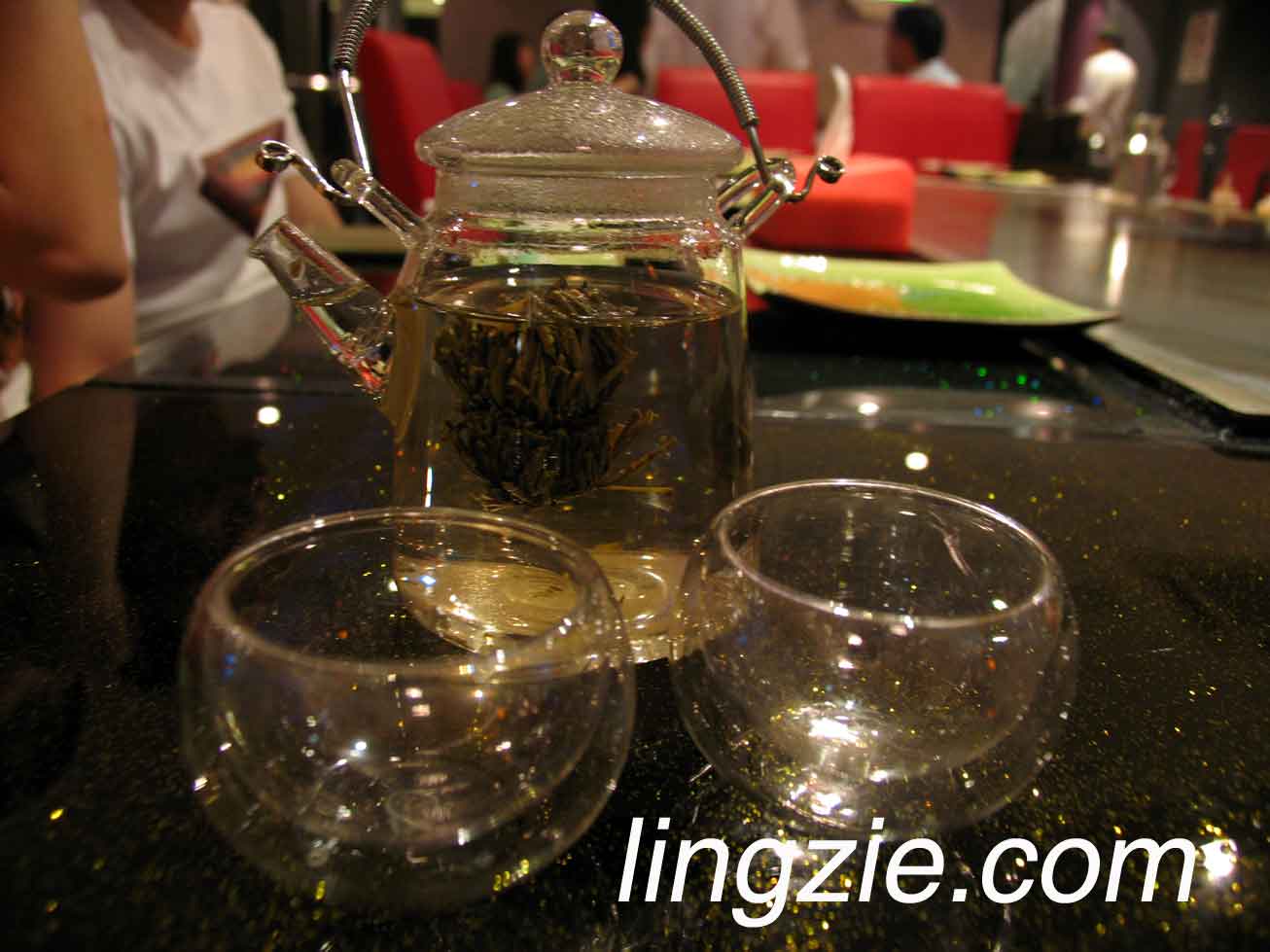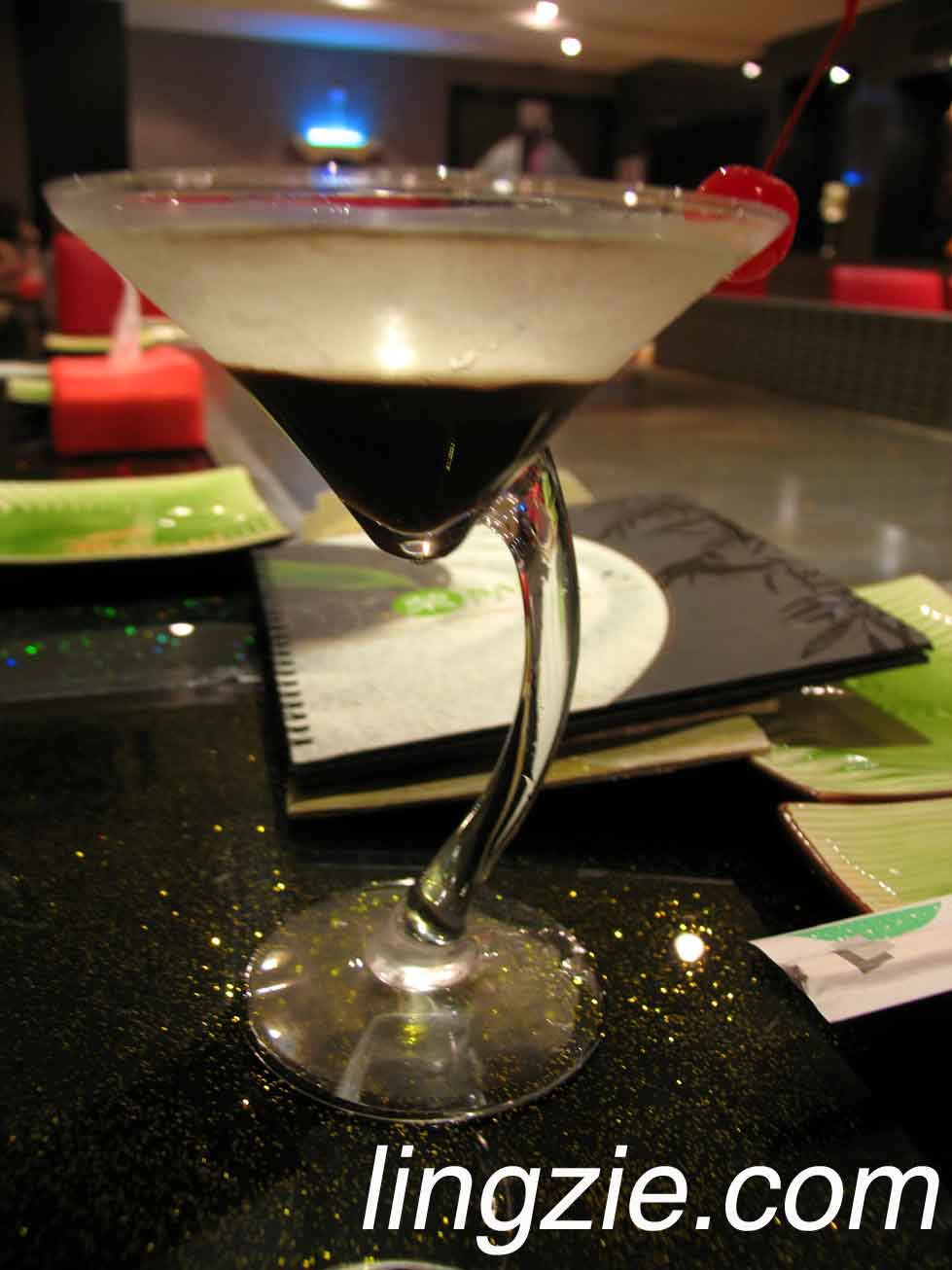 My Chocolate Goddess cocktail was made up of Sake and chocolate sauce. I've never had Sake before so I was rather worried how it would taste. But I figured anything paired with chocolate couldn't be that bad, right? hehe. I didn't know how I was supposed to stir the chocolate sauce and the sake. And was told that I was supposed to stir with the cherry. I must have looked hilarious trying my best to stir, because I wasn't doing such a good job and finally the waitress handed me a small spoon! lol
We went to town with the desserts, ordering not one but THREE desserts. The first to arrive was the ice creams… we had the peanut butter ice cream (front) and the rock salt ice cream (back)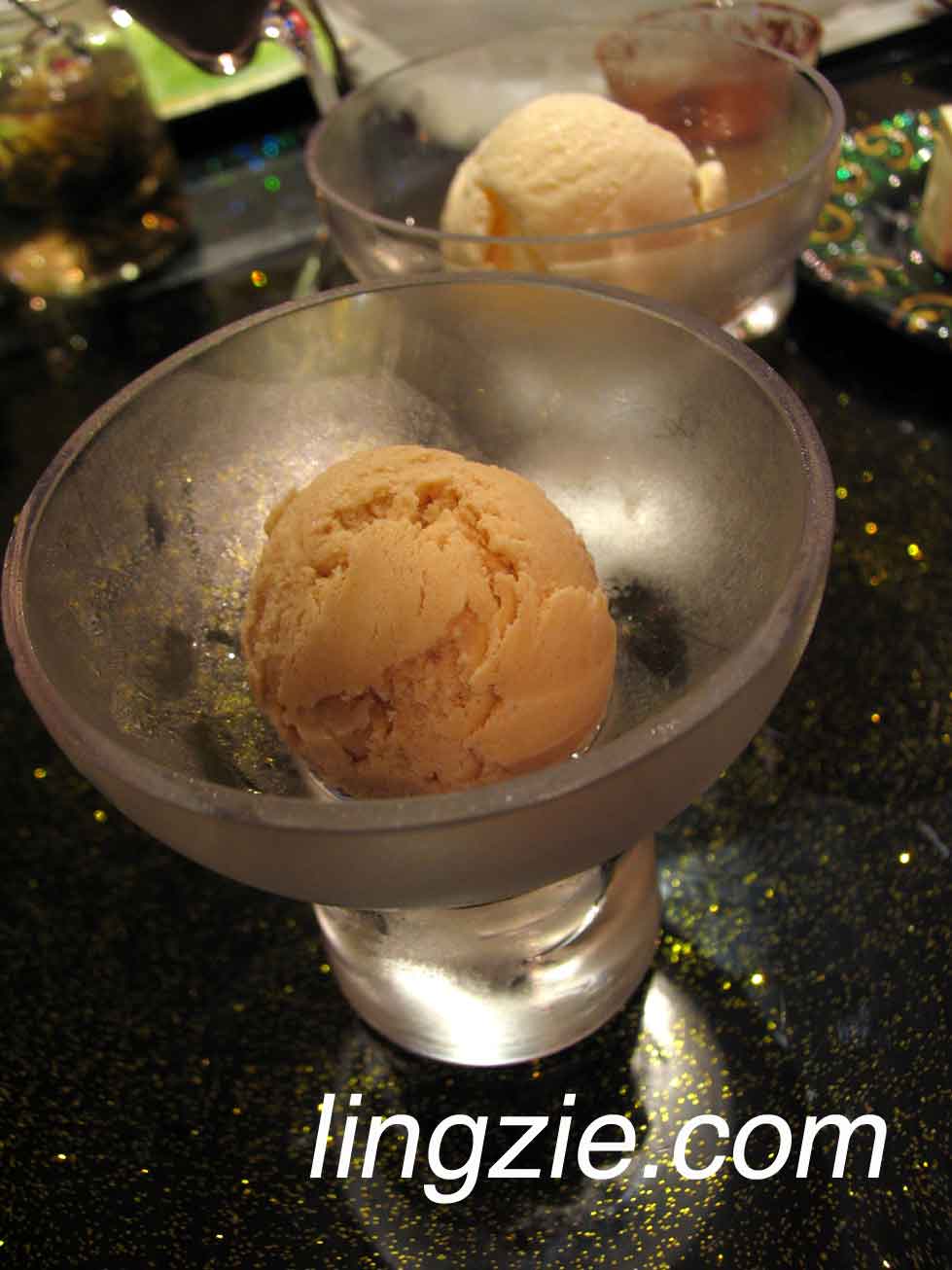 The Peanut Butter ice cream was good – nutty flavour and smooth texture. But I preferred the Rock Salt ice cream. Imagine an ice cream that tastes salty and sweet all at the same time! Most interesting flavour indeed. 🙂
We also ordered the Tofu Cheese Cake. It was another interesting dessert as we could really taste the tofu. The cheese cake tasted firmer than usual, and we guessed that it was probably because of the tofu. Another plus was that it wasn't too sweet.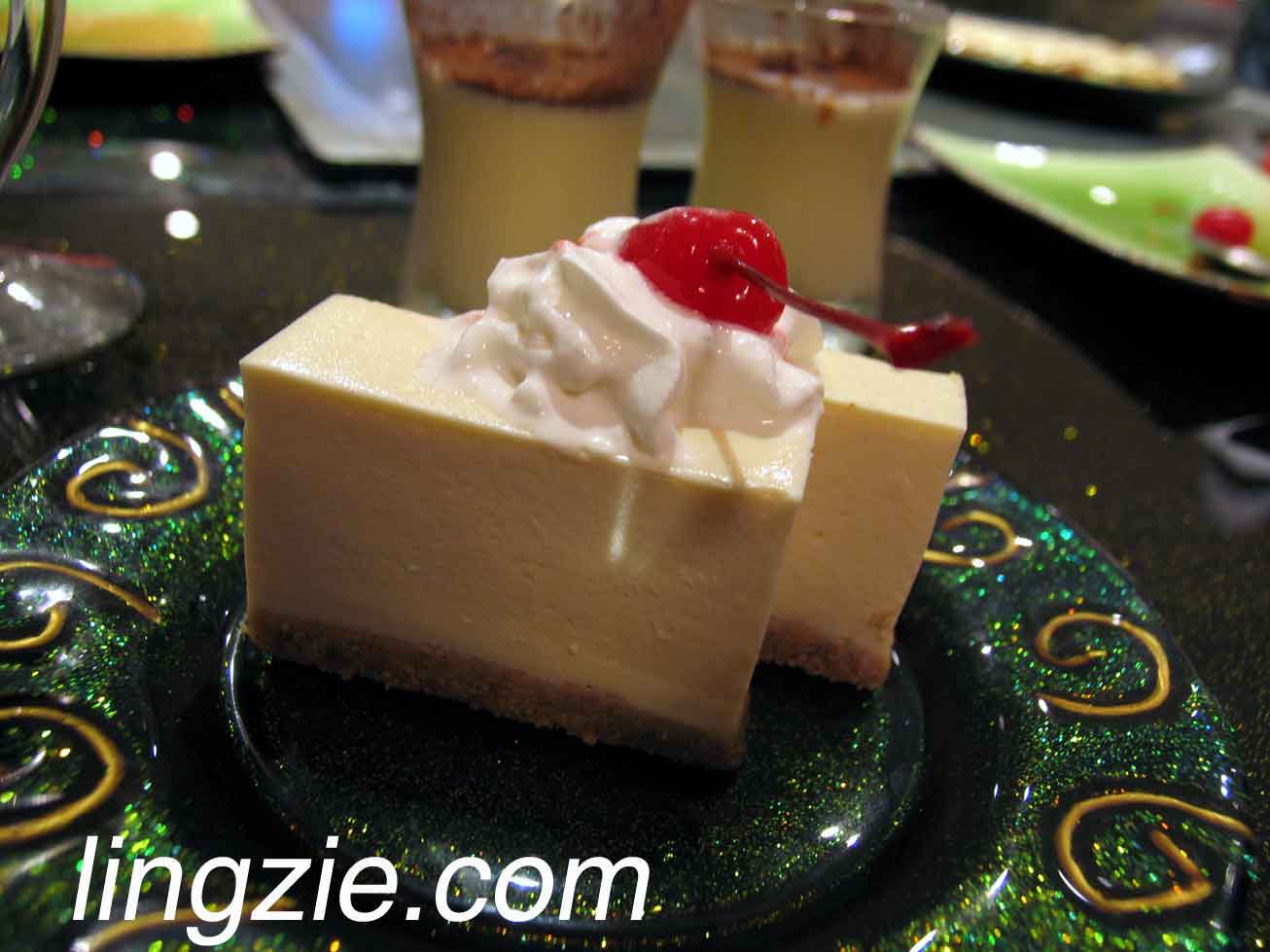 We had originally wanted to order the Green Tea Tiramisu but was told that it was sold out. So we chose the Shochu (japanese alcohol) Tiramisu instead. This came in a pair which got us confused for a minute there, because we thought they had accidentally brought out an extra order! The waiter had to reassure us that one portion comes in a pair. 🙂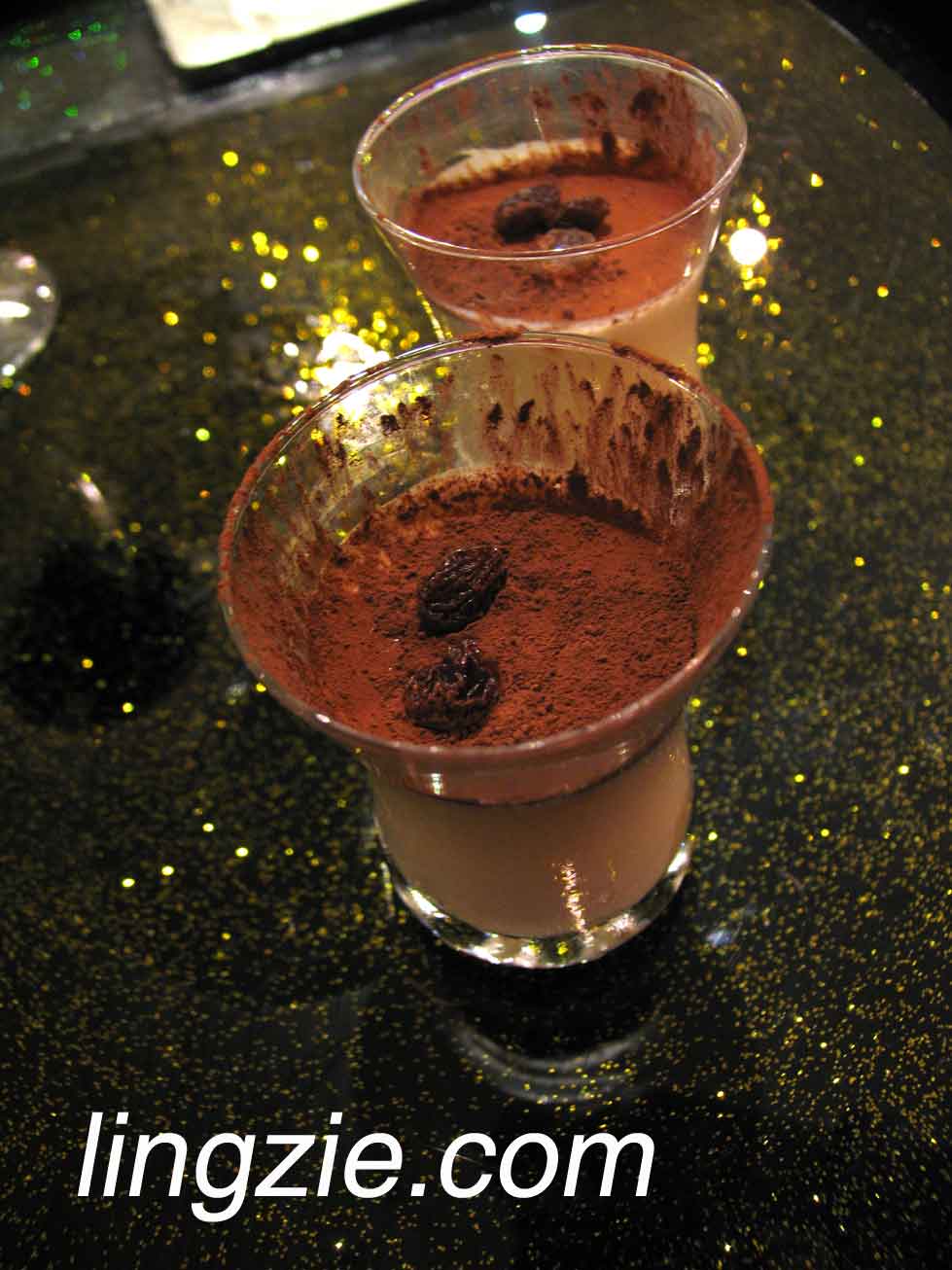 The alcoholic taste in the tiramisu was quite strong. But it was creamy and delicious!
Some other photos of the menu….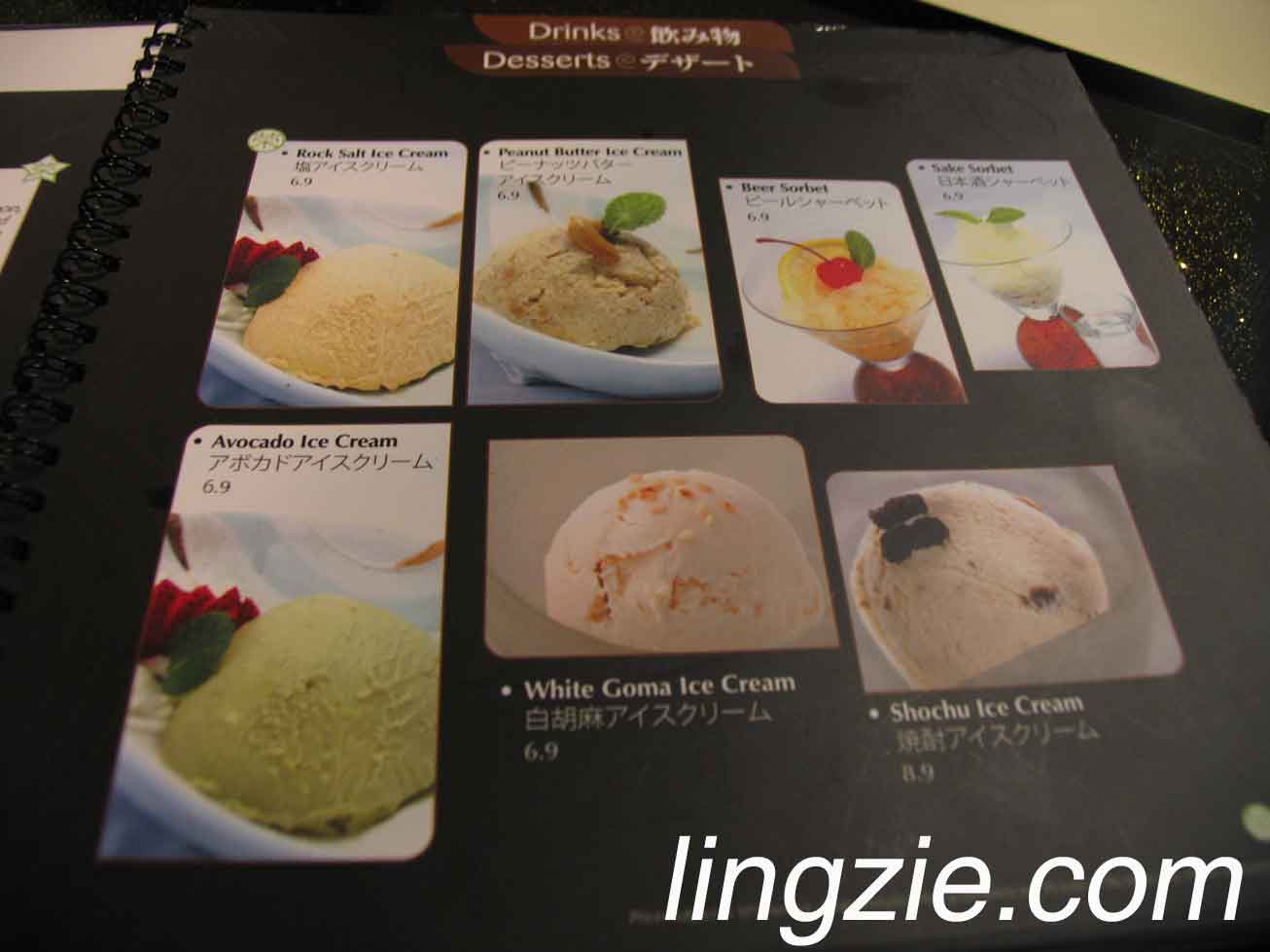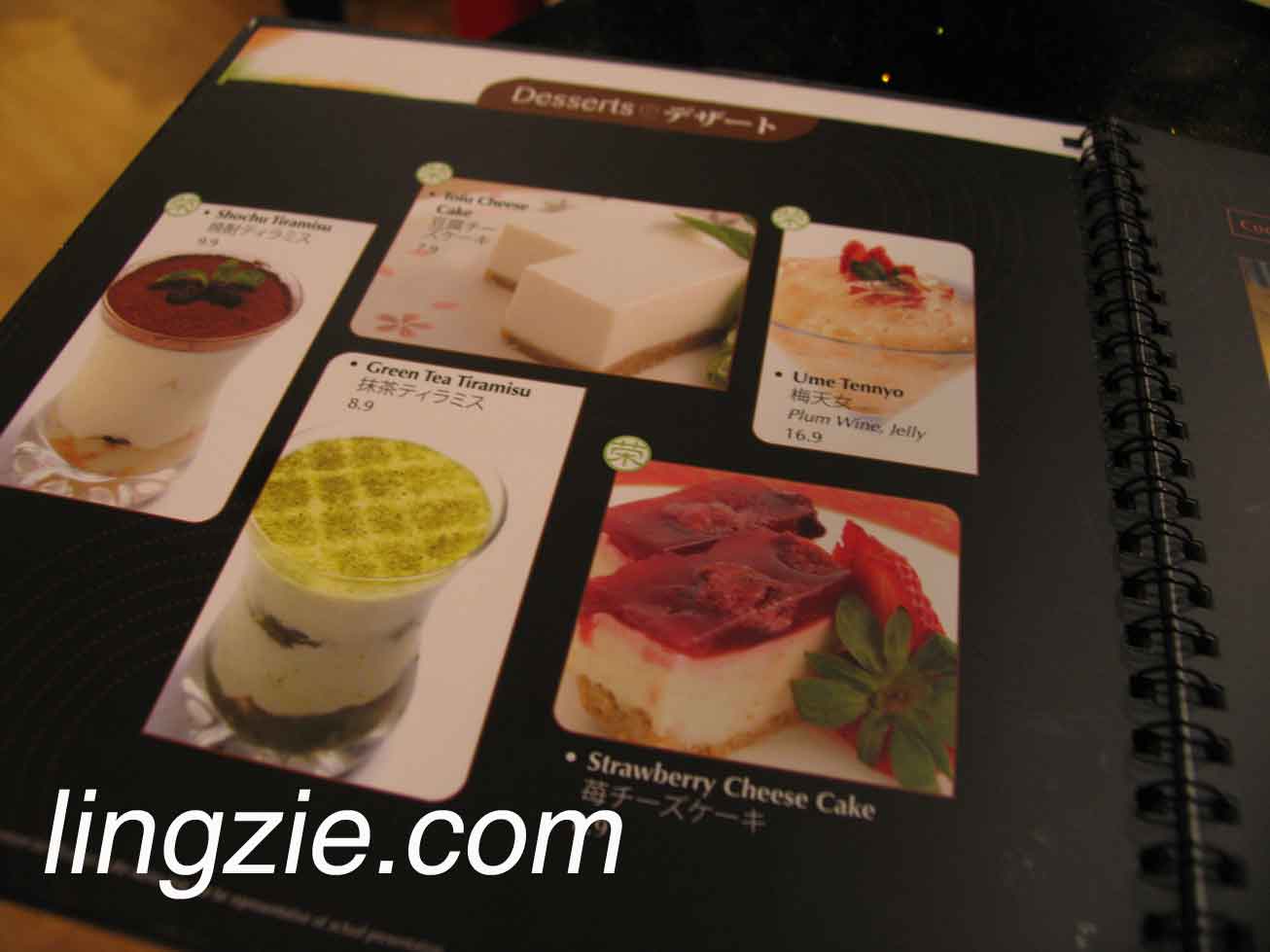 Sakae Izakaya also offers a whole list of colorful cocktails, alchoholic drinks, wines and more cheesecakes!
With the addition of these items, this place has become even more of a favourite now! I'm not too sure when they'll start serving the tapas but I'm definitely coming back to try them. 🙂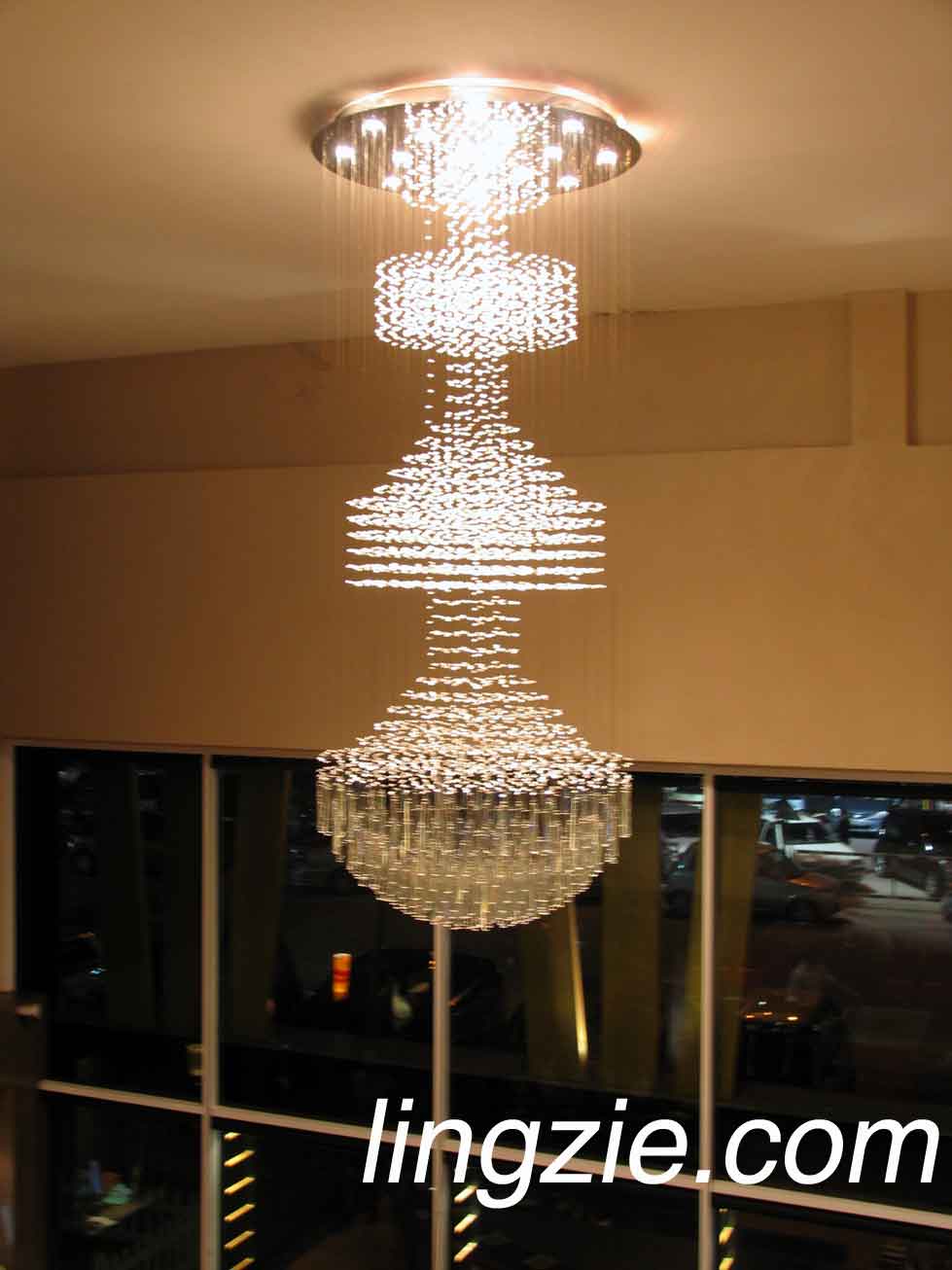 Sakae Teppanyaki/Sakae Izakaya is located at 1815-B Jalan Perusahaan, AutoCity, North-South Highway Juru Interchange, Prai 13600 Penang. T:04-508 0268. Business hours are Mon-Thurs 11.30am-10pm,  Fri-Sun & Eve of Public Holidays 11.30am-11pm.