Mention Bak Kut Teh and one would immediately think of Klang, touted home of the best bak kut teh's in Malaysia. However, there are soooo many Bak Kut Teh stalls in Klang that it can be rather confusing. In fact everyone seems to have their own favourite Klang Bak Kut Teh stall. Each stall has their own way of preparing Bak Kut Teh, with their unique blend of herbs and spices which I bet are a tightly guarded secret.
M has been regaling me with tales of this little obscure Bak Kut Teh stall in Klang, which he claims is the best he's ever tasted. Everyone he brings to this stall comes away speechless and utterly blown away by its awesomeness. Naturally, my interest was piqued. And that is how we ended up at…..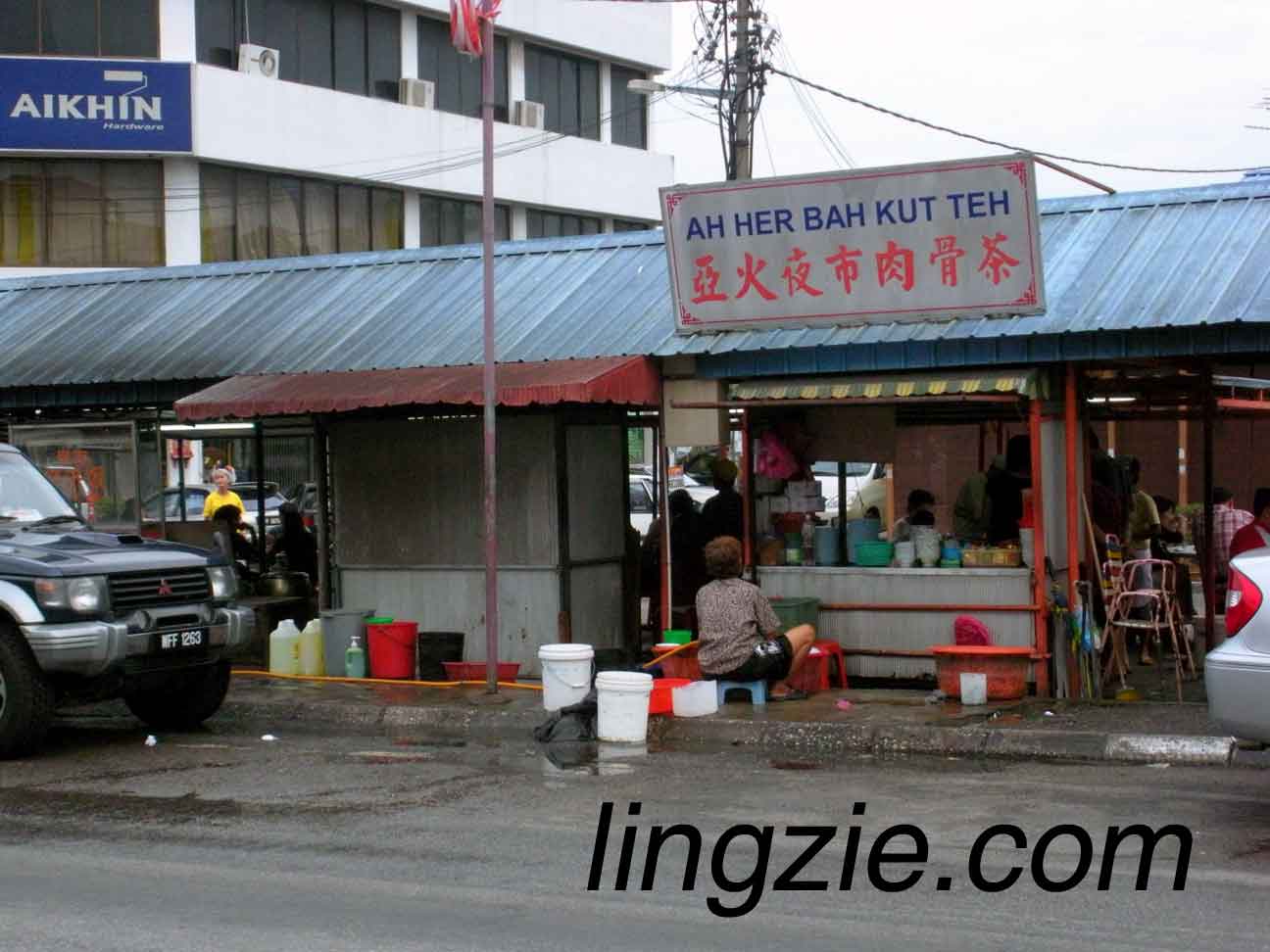 We arrived at the stall a little before 5.30pm. They had just opened for business and were busy with preparations. But there were already people seated at the tables, waiting patiently. We joined in. And I was surprised when even more people came by to get their tables and wait. Pretty soon, almost all the tables were filled! (in just about 10 minutes too!)
I would sneak a glance at the stall, anticipation at an all time high. Soon, we were given our tea pots and tea bags. And the lady came over to take our orders. She spoke rapidly in Hokkien. But I couldn't quite catch what she said (Klang Hokkien different from Penang Hokkien!) and so I wasn't quite sure what I ordered!!
Shortly after, we were presented with….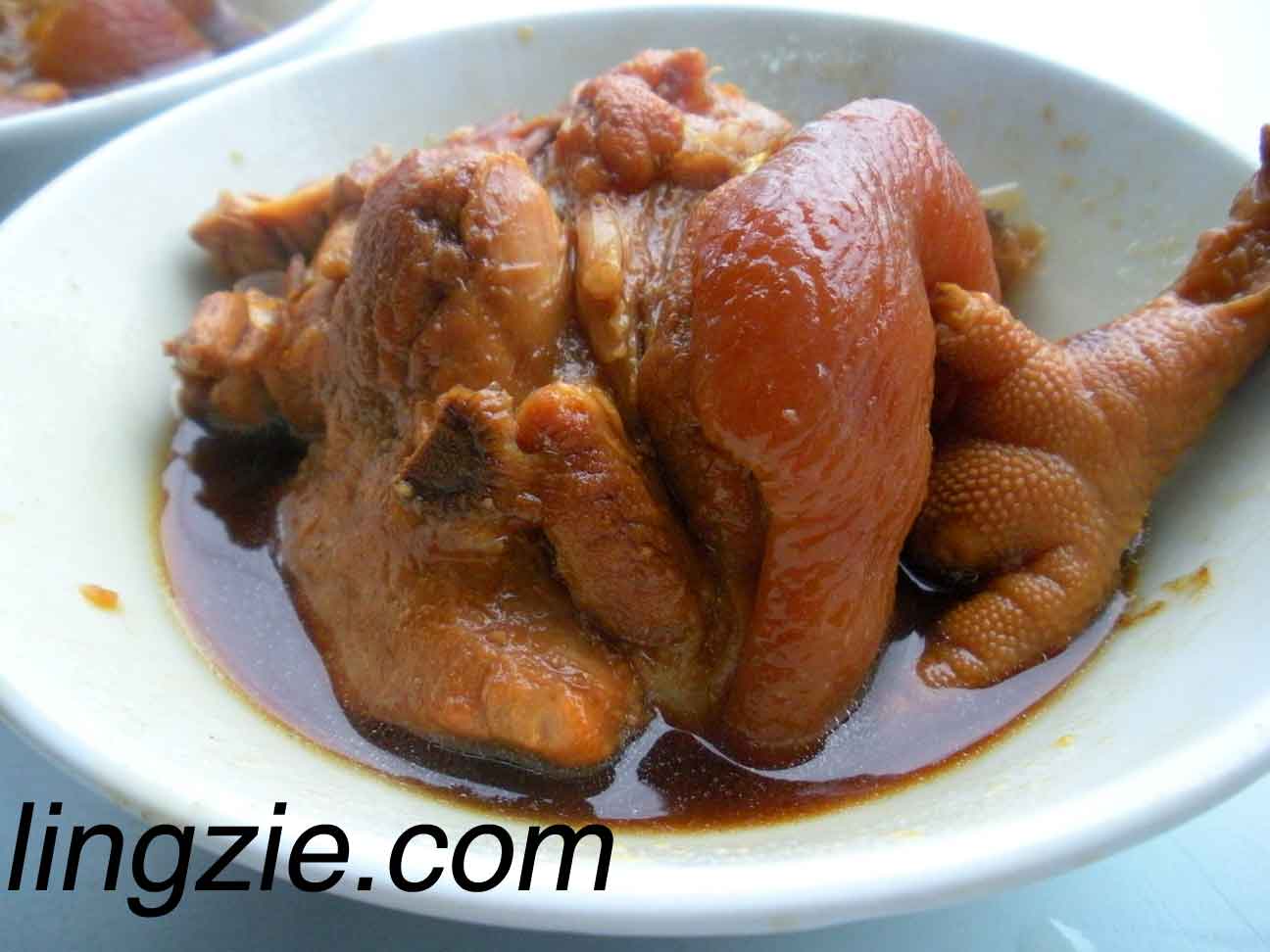 And this…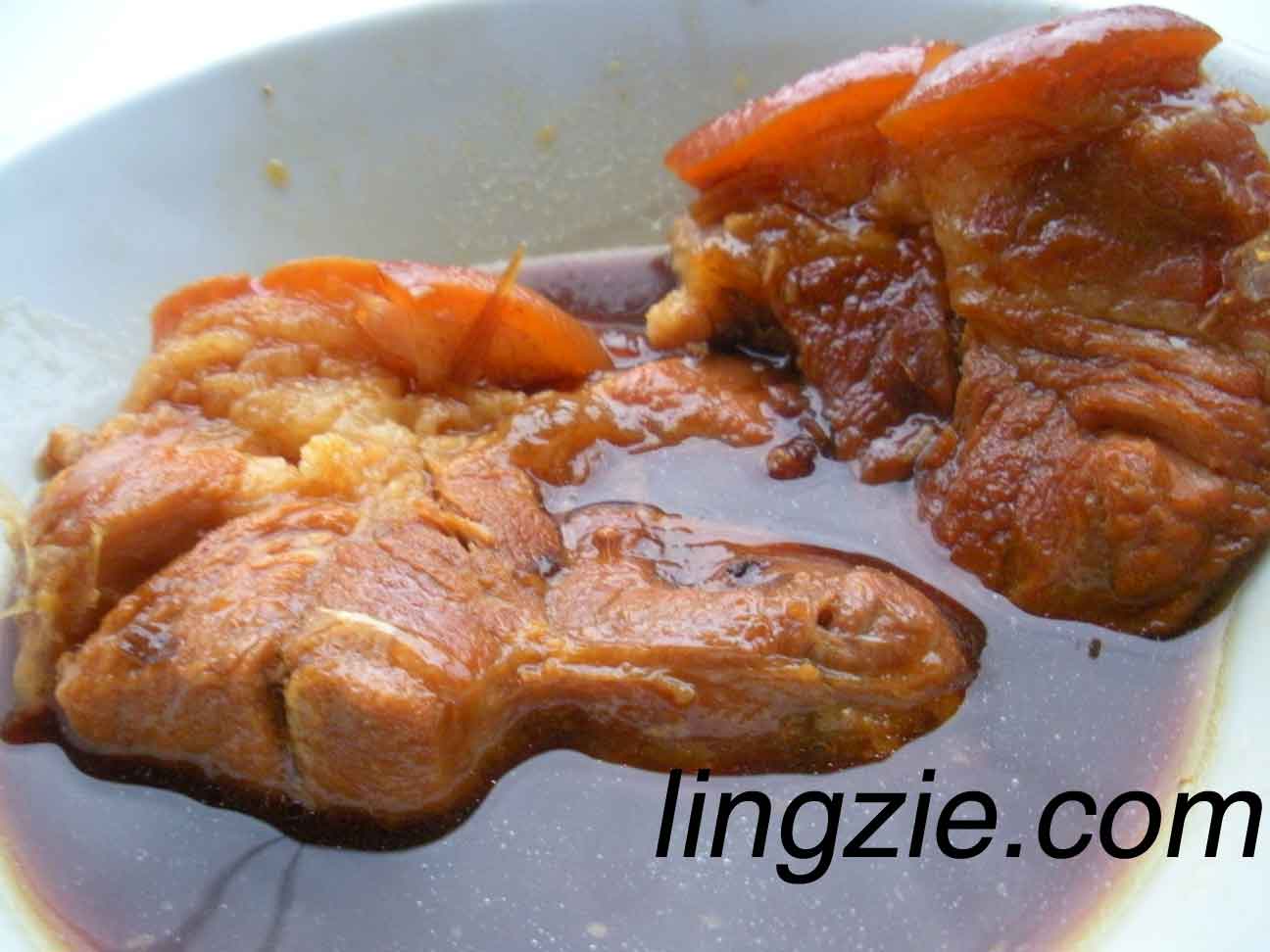 I was very surprised as I've never seen Bak Kut Teh quite like this! I asked M 'How come the soup so little one?' I took one mouthful and I knew why… The soup is really concentrated and thick! Very smooth, silky and literally glides down your throat!
We had rice with our Bak Kut Teh. The rice was also a pleasant surprise because its not ordinary white rice. The rice is oily and flavourful somewhat akin to 'nasi minyak'.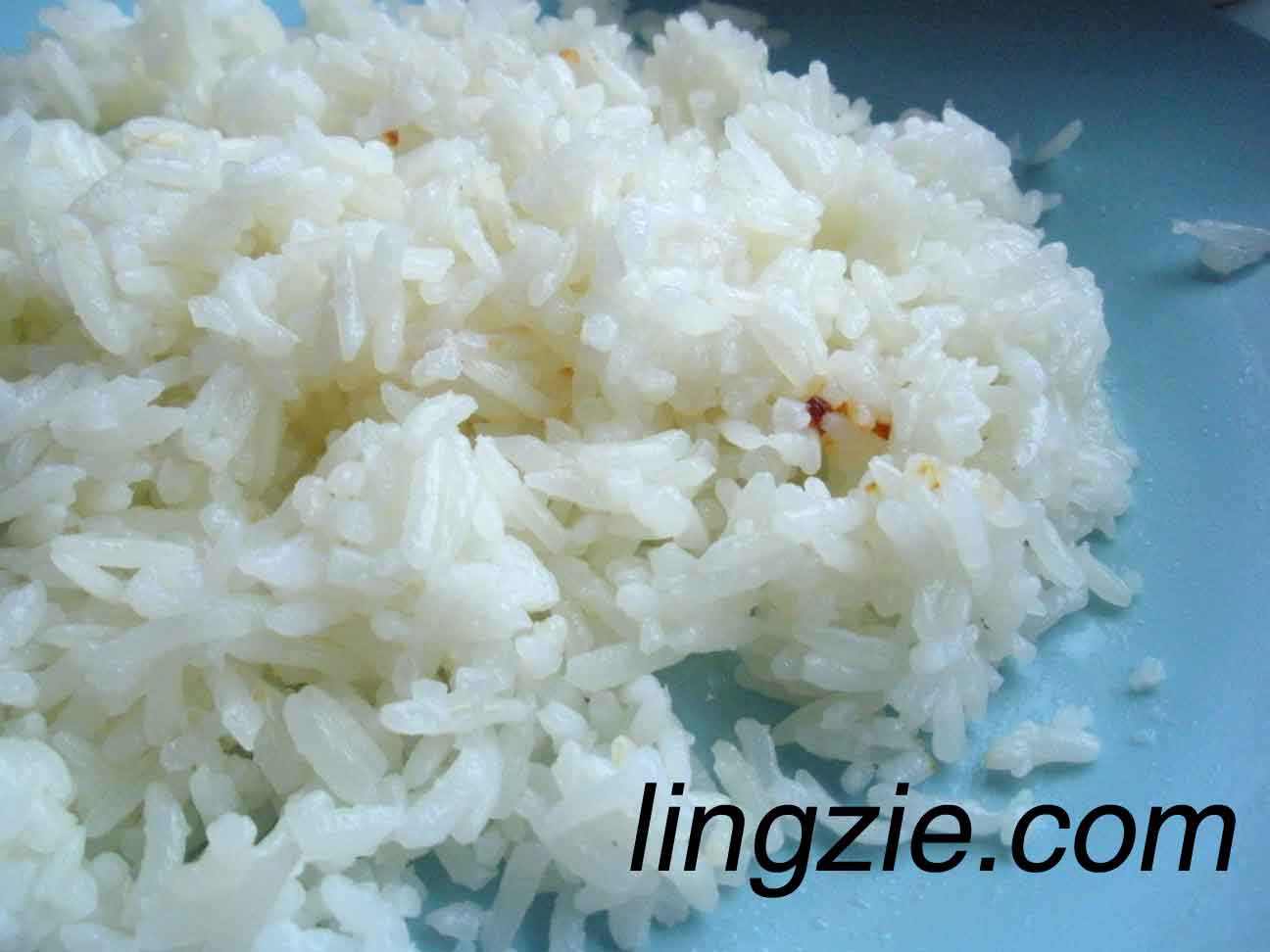 The fragrant oily rice paired with the thick soup…. ultimate Bak Kut Teh heaven!
I was surprised to see chicken feet in the mix, but was told that the chicken feet is what gives the soup stock its silky gelatinous quality. The pork belly was tender and flavorful…honestly one bowl for the 2 of us was really not enough!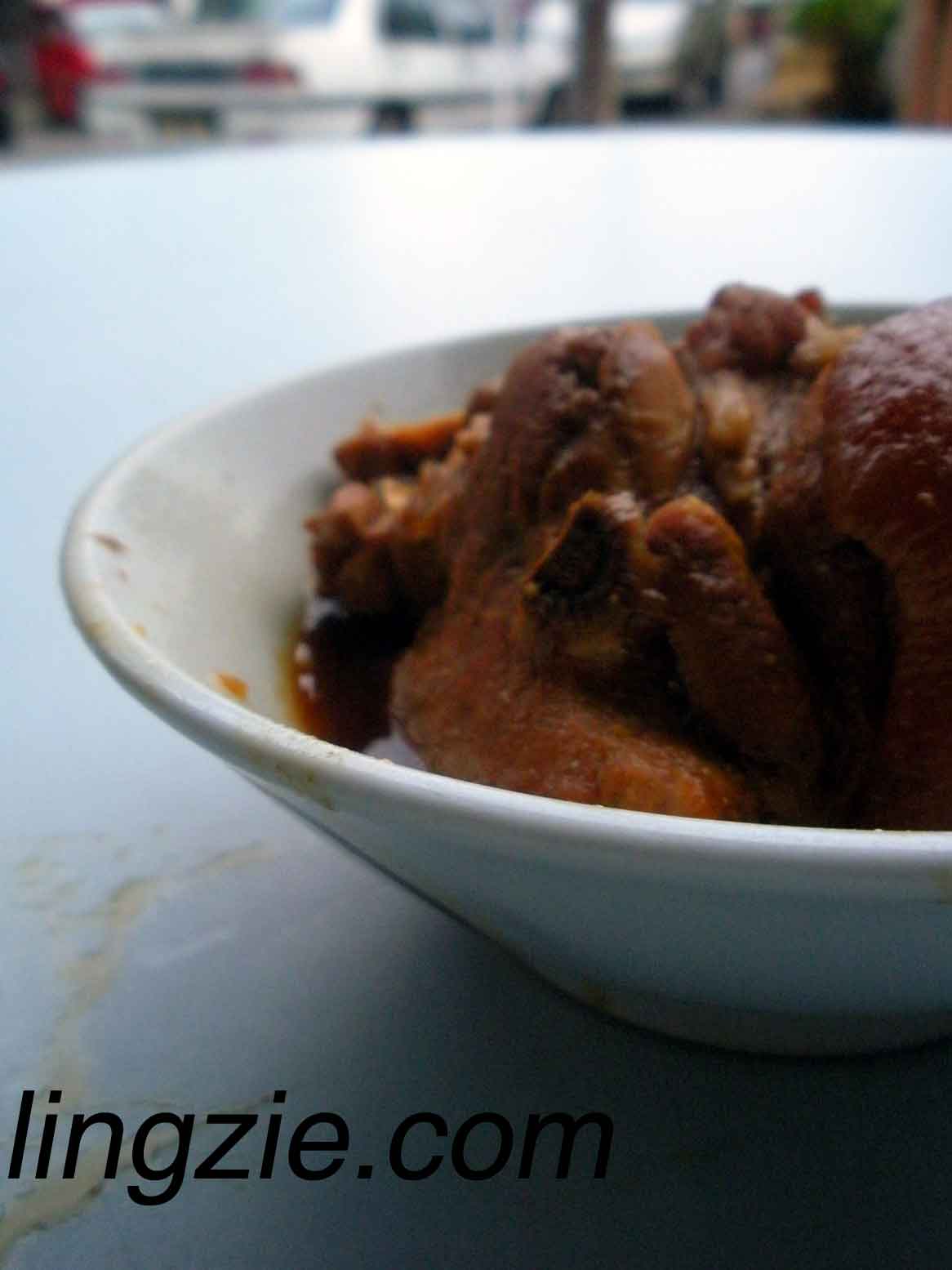 Definitely one of the best Bak Kut Teh's I've tried so far. And it runs out by about 7.00pm! So if you want a slice of this Bak Kut Teh heaven, better come early! For the 2 of us, the meal came up to about RM19.
Ah Her Bak Kut Teh is tucked away at Pandamaran in Klang. Unfortunately I am totally lost in Klang. But a quick check on Google says that Ah Her Bak Kut Teh is located near Sekolah Jenis Kebangsaan (C) Pandamaran (A), opposite Public Bank, near Pandamaran police station.