Ever heard of White Curry Mee? Something of a novelty right?
White Curry Mee is the specialty of Hot Bowl restaurant located at Abu Siti Lane.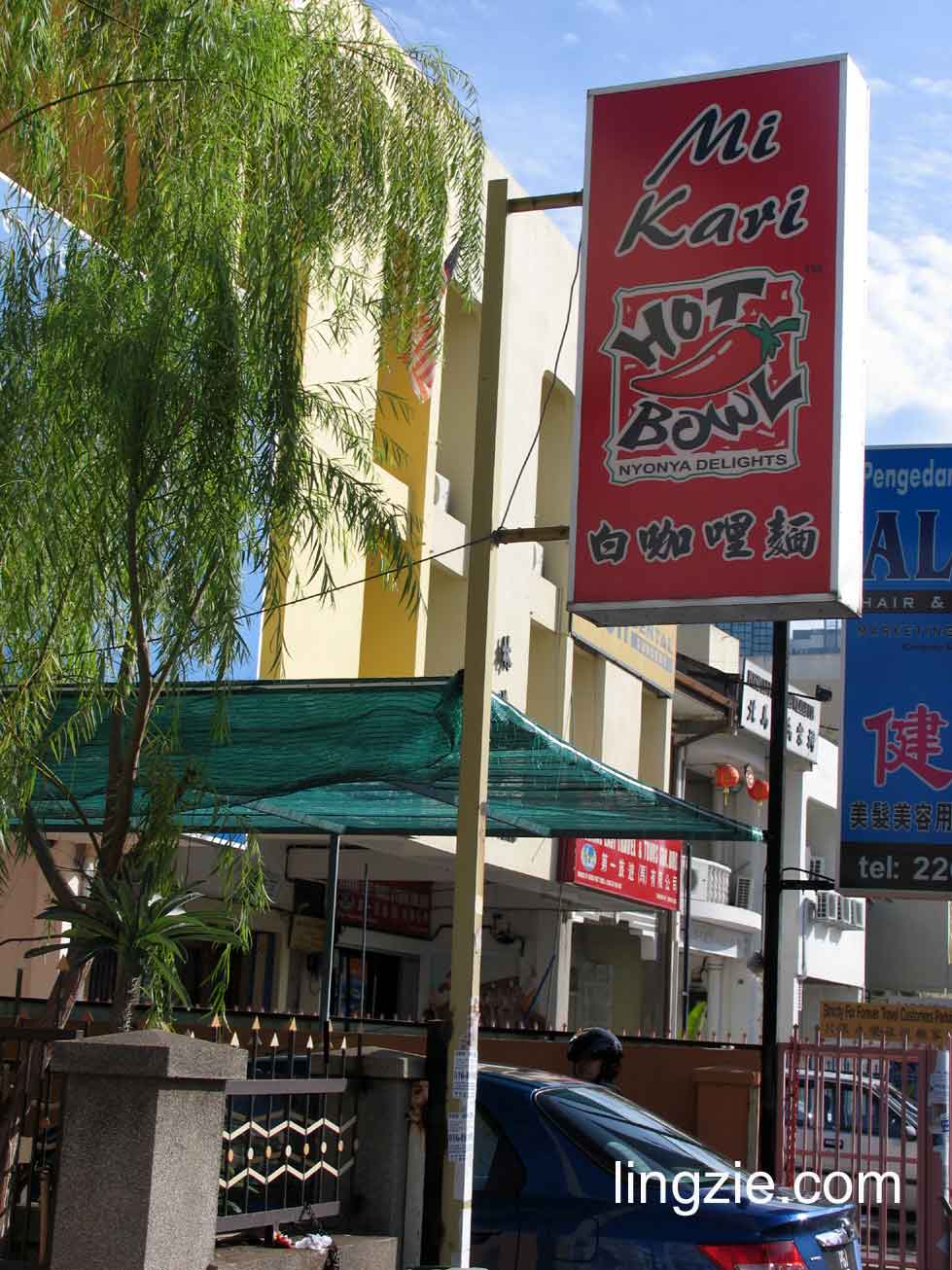 The owner used to operate from a push cart stall along Rangoon Road before expanding to a bigger outfit – a nice air conditioned place in Abu Siti Lane.
His specialty, the luscious white curry mee is essentially a bowl of normal curry mee minus the chilli. The best thing about it is that the chilli paste is served at the side so you can adjust the spiciness level to your liking.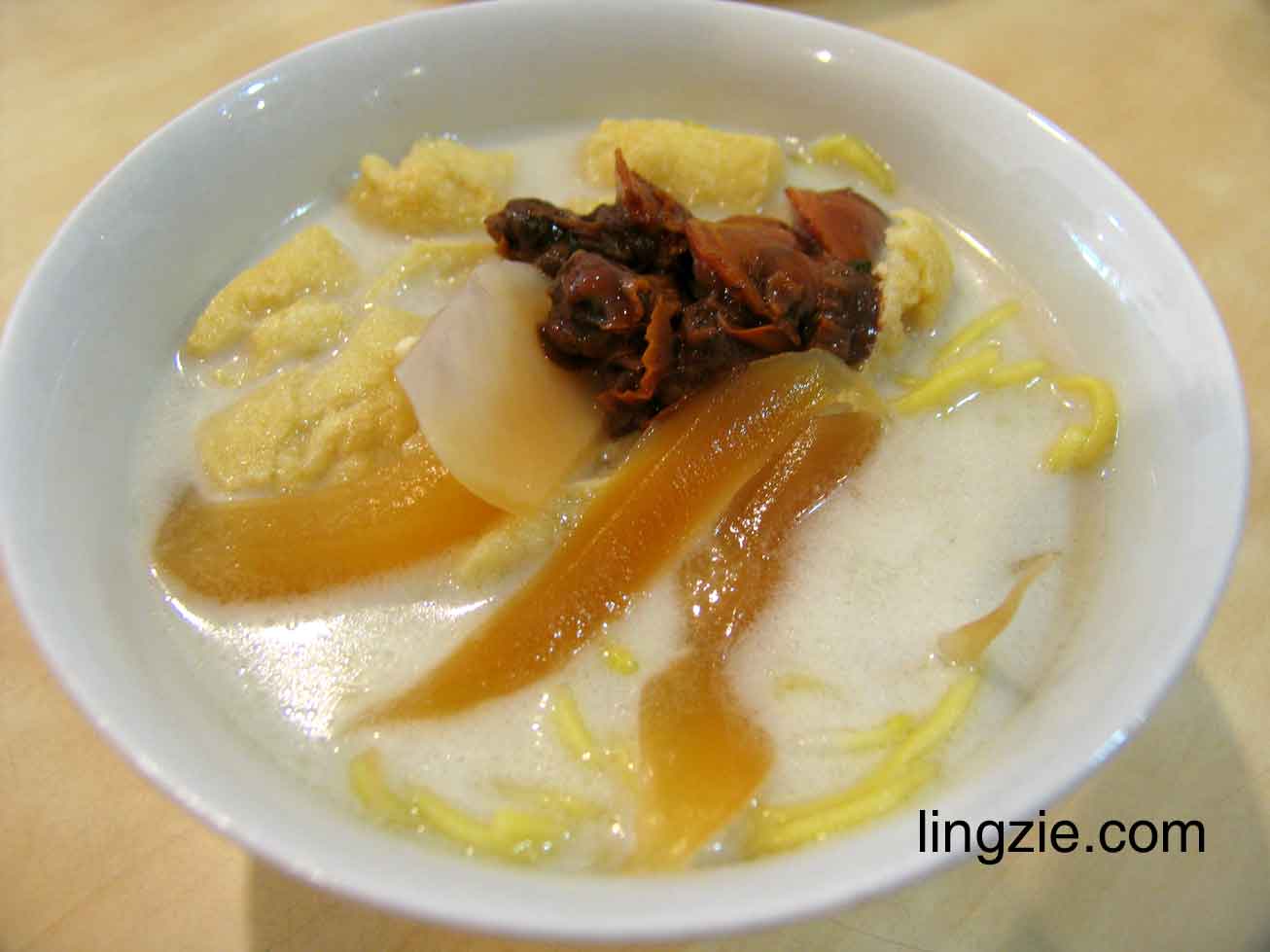 The white curry mee looks so 'alien' right without the chilli? heehee. Rest assured its a good bowl of curry mee especially when you add in their home made chilli. The chilli is also sold in bottles at the restaurant.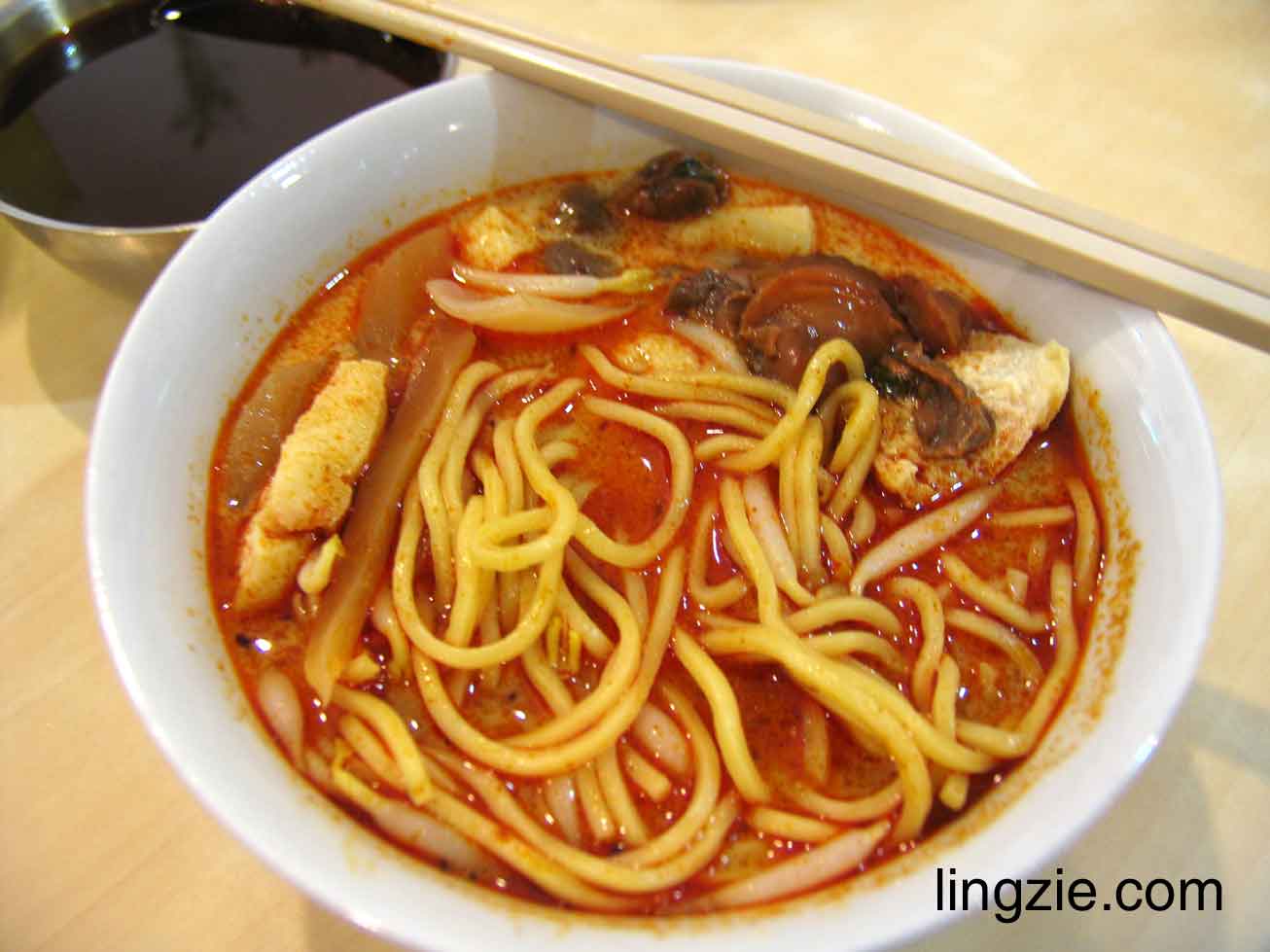 You can also opt for extra add ons to your curry mee as he has various types of meat balls and innards as well.
Another dish that is popular here is their Hainanese Chicken. I have never been a fan of Hainanese Chicken (pek cham kei) because I find the chicken skin a bit too 'slimy' for my liking. And Hot Bowl is about the only place I would eat Hainanese Chicken!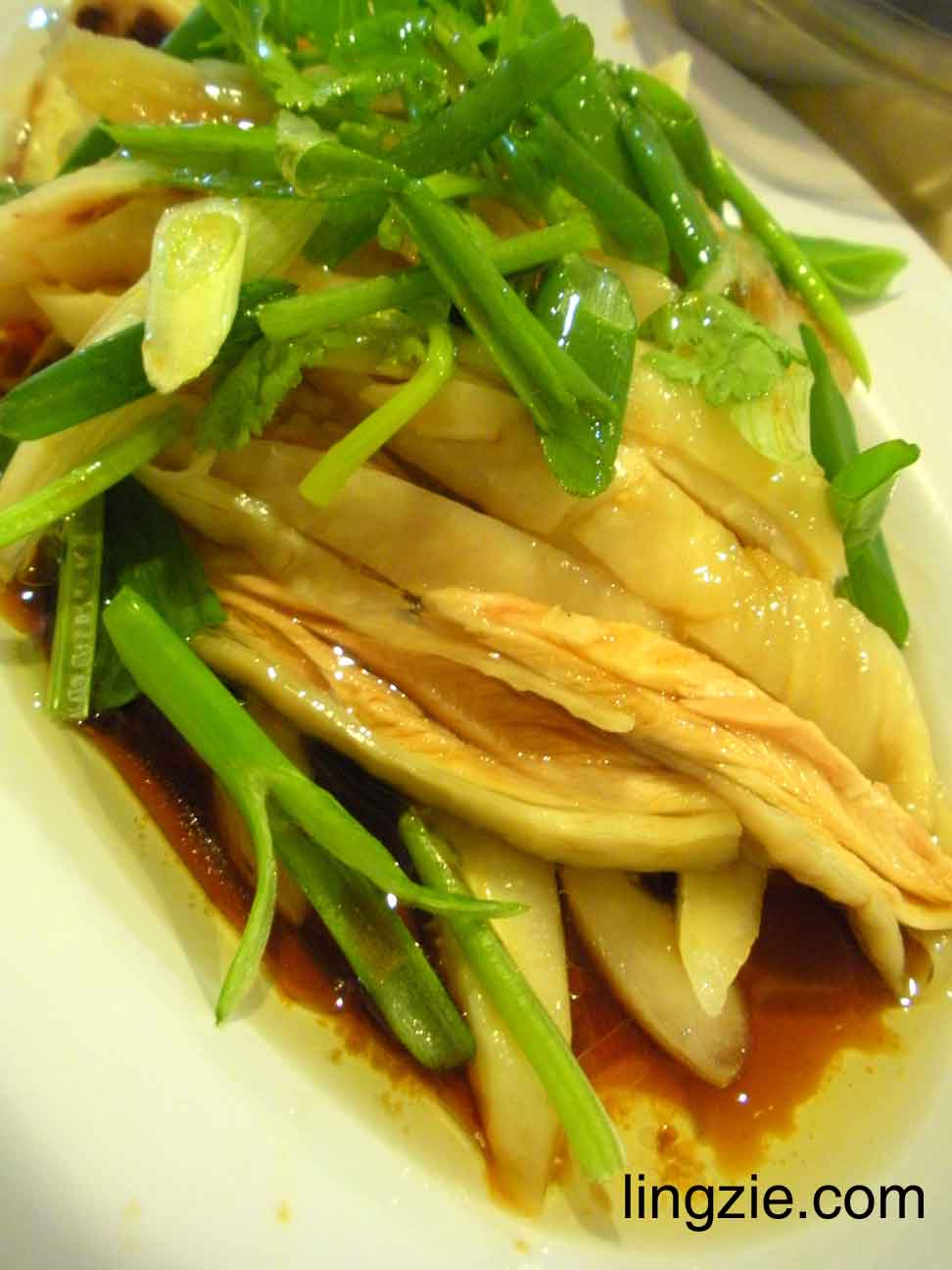 When I first tried the Hainanese Chicken here, I was surprised that it was cold. Upon enquiring, the owner told us that its cold on purpose as the cold would ensure that the chicken remains smooth to taste. And he is right! The chicken here is indeed very smooth and flavourful. You can opt to order Hainanese Chicken rice for one person or can order half/whole chicken. Now, if only the owner can bring a bit more punch to rice, this combo would be perfect!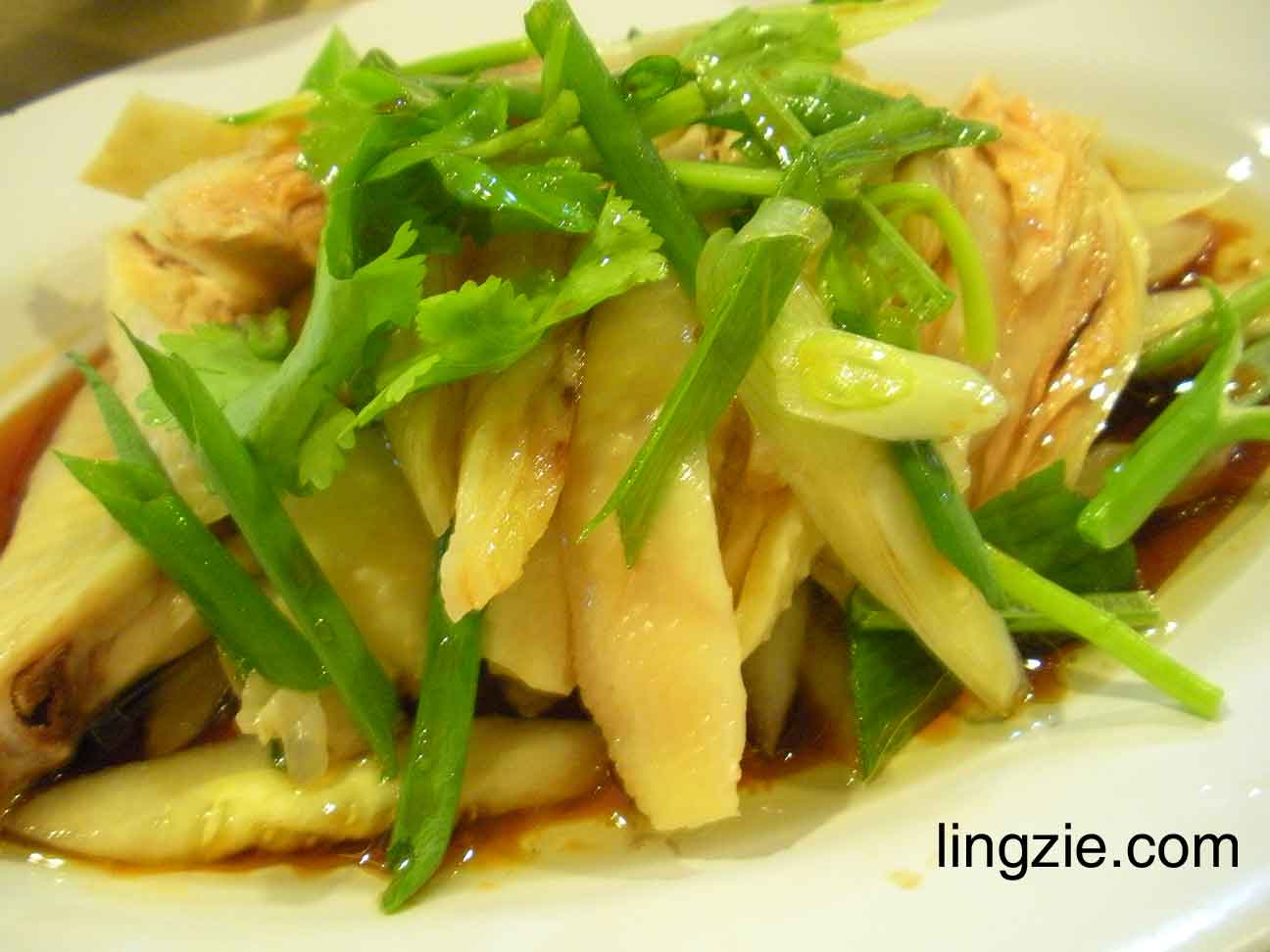 Hot Bowl also offers vinegar pork trotters and fish head curry but you have to order in advance. They also have various fried snacks like 'lor bak', fried turnip cakes and spring rolls.
Prices are reasonable, the curry mee is about RM3 while the Hainanese Chicken is about RM6 for half a bird if I'm not mistaken.
Hot Bowl Nyonya Delights is located at 16-A Abu Siti Lane (off Macalister Road), 10400 Penang. They are located before Maa Roy Thai restaurant, opposite Mama's Nyonya Restaurant. Open from 8am-3pm. Closed on Mondays.
Other Reviews: