We had some guests with us on a recent Sunday afternoon and I had originally planned to go to The Sire. But I had overlooked the fact that The Sire is closed on Sundays! So, there we were sitting in the car in front of the Sire, wondering where to go that was nearby, for lunch. I then thought of Salsas Restaurant in Continental Hotel which is located at Upper Penang Road.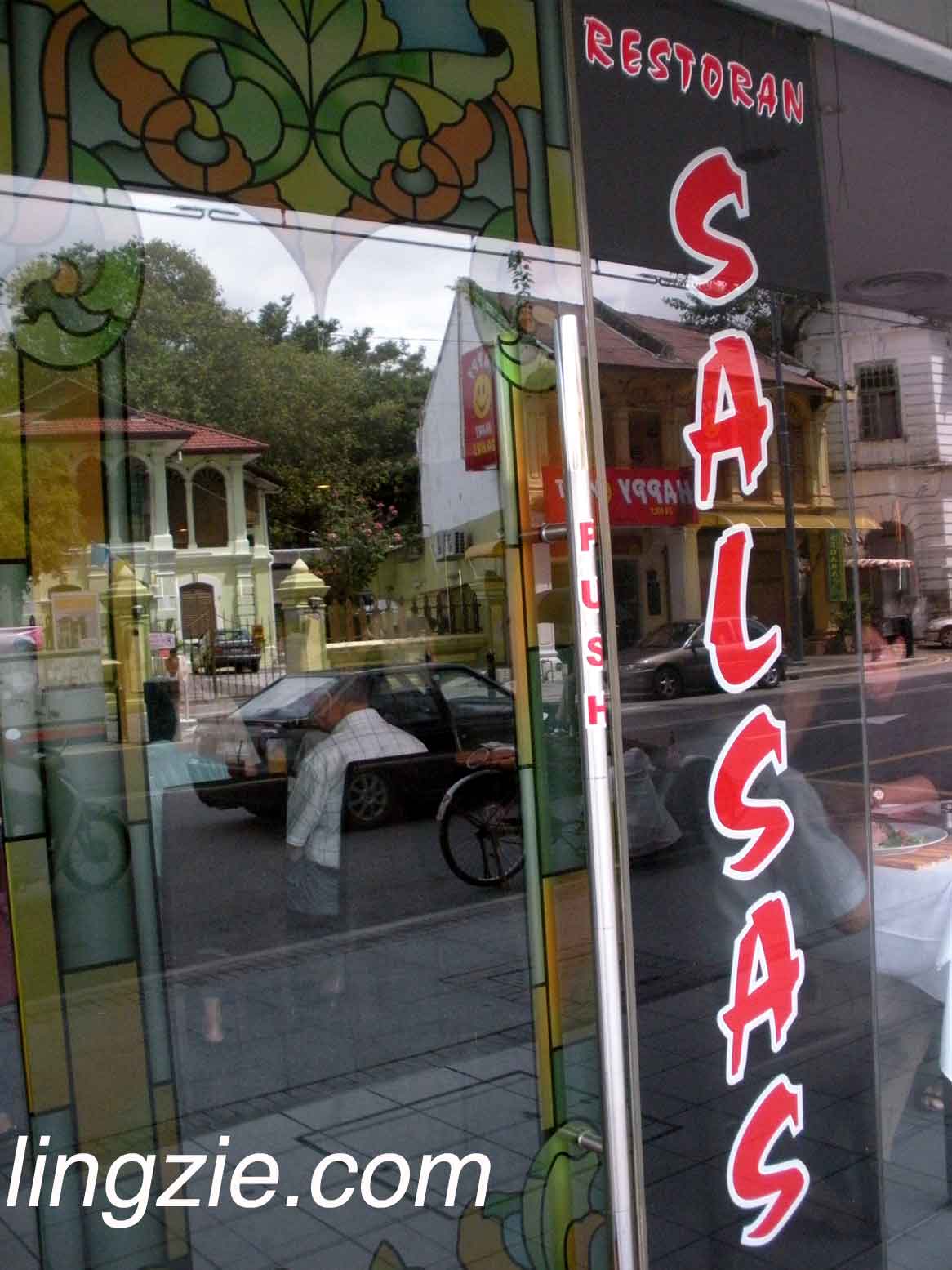 Salsas was previously at Kelawei Road, but I have yet to set foot into their new location after they moved to Continental Hotel some time back. Their 'new' location looks more spacious with glass panels all around, giving us a view of the clubs along Upper Penang Road.
Salsas only offers set lunch (no ala-carte). The sets are of various prices from RM13.50++, RM15.50++ and RM18.50++ depending on your choice of main meal. Each range has got quite a variety too (about 7-8 choices) so you would be spoilt for choice. Plus, they also have a few other choices which are more costly (RM20++ onwards)
The set comes with either a soup or salad, main meal, dessert and choice of drink (coffee, tea, fruit juice or ice leman tea). After being served our butter and buns, came the salad.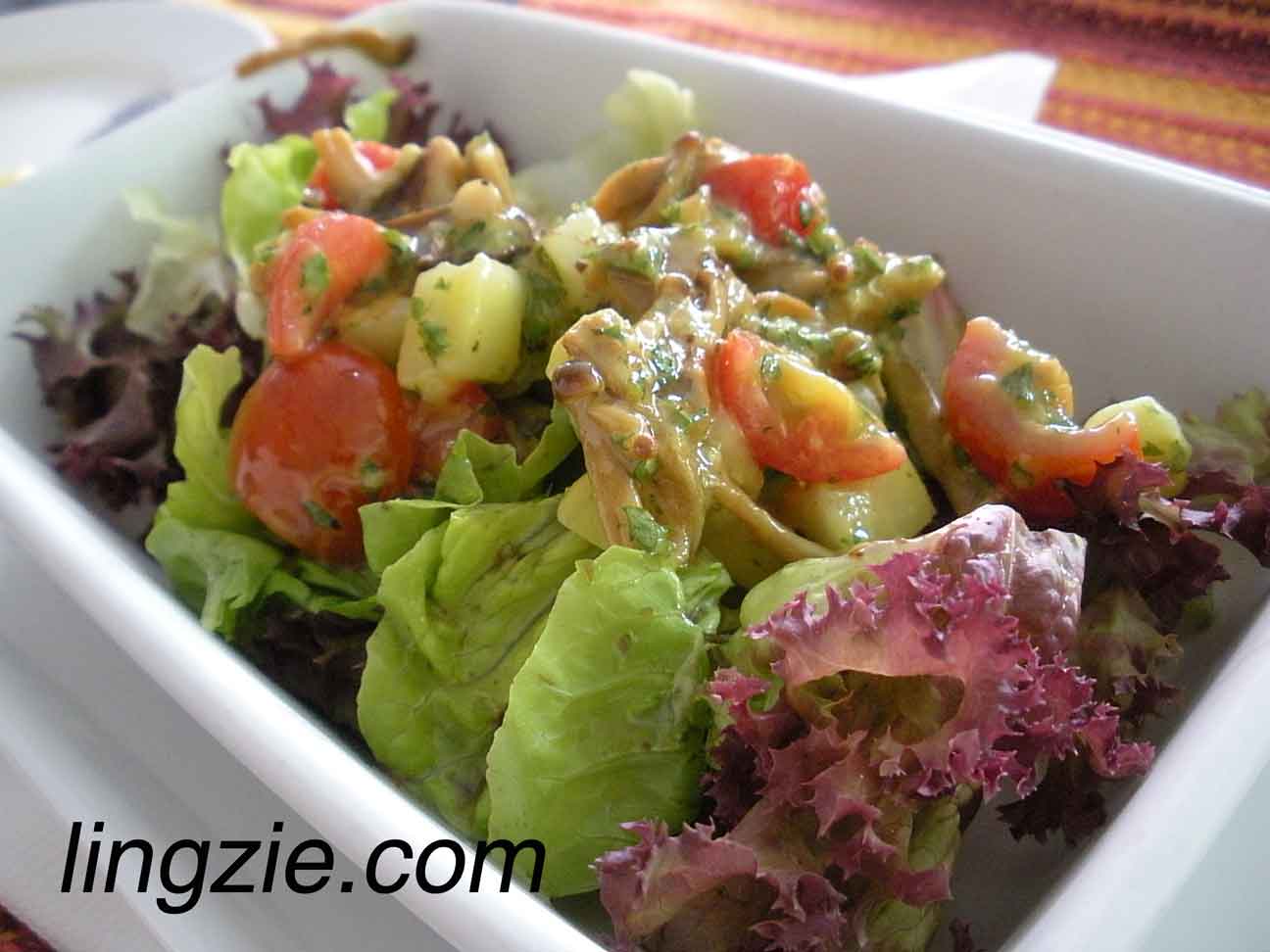 We ordered 3 main meals from the RM13.50++ range – grilled chicken, beef schnitzel and jumbo sausage.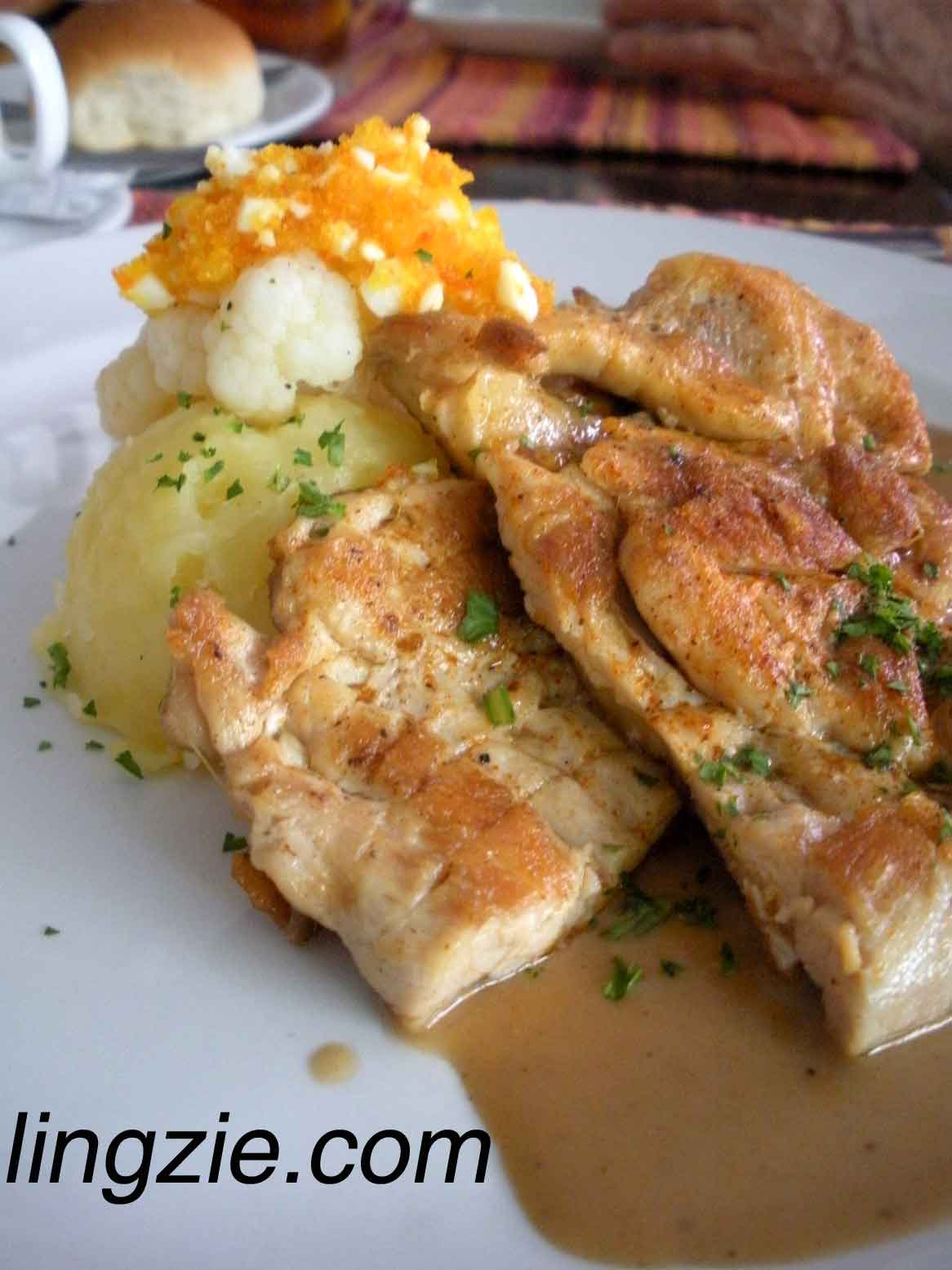 The Grilled Chicken was grilled just right and seasoned with herbs. Came with mash potatoes and side vegetables. Portion size for the grilled chicken is a bit small but it still fills you up once you've gone through the whole set of food.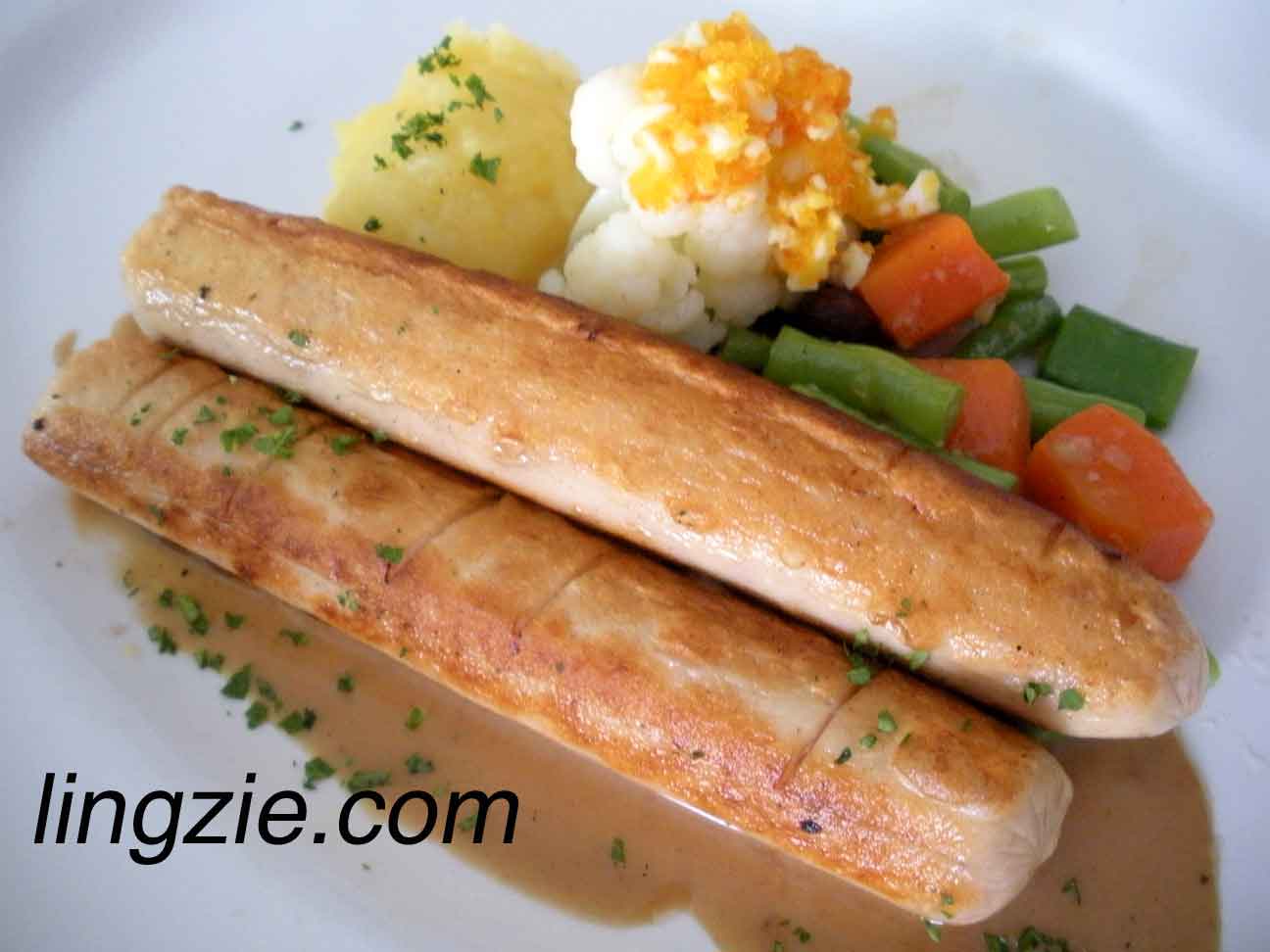 The jumbo sausage tasted pretty good as well, with a similar herbed sauce as the grilled chicken.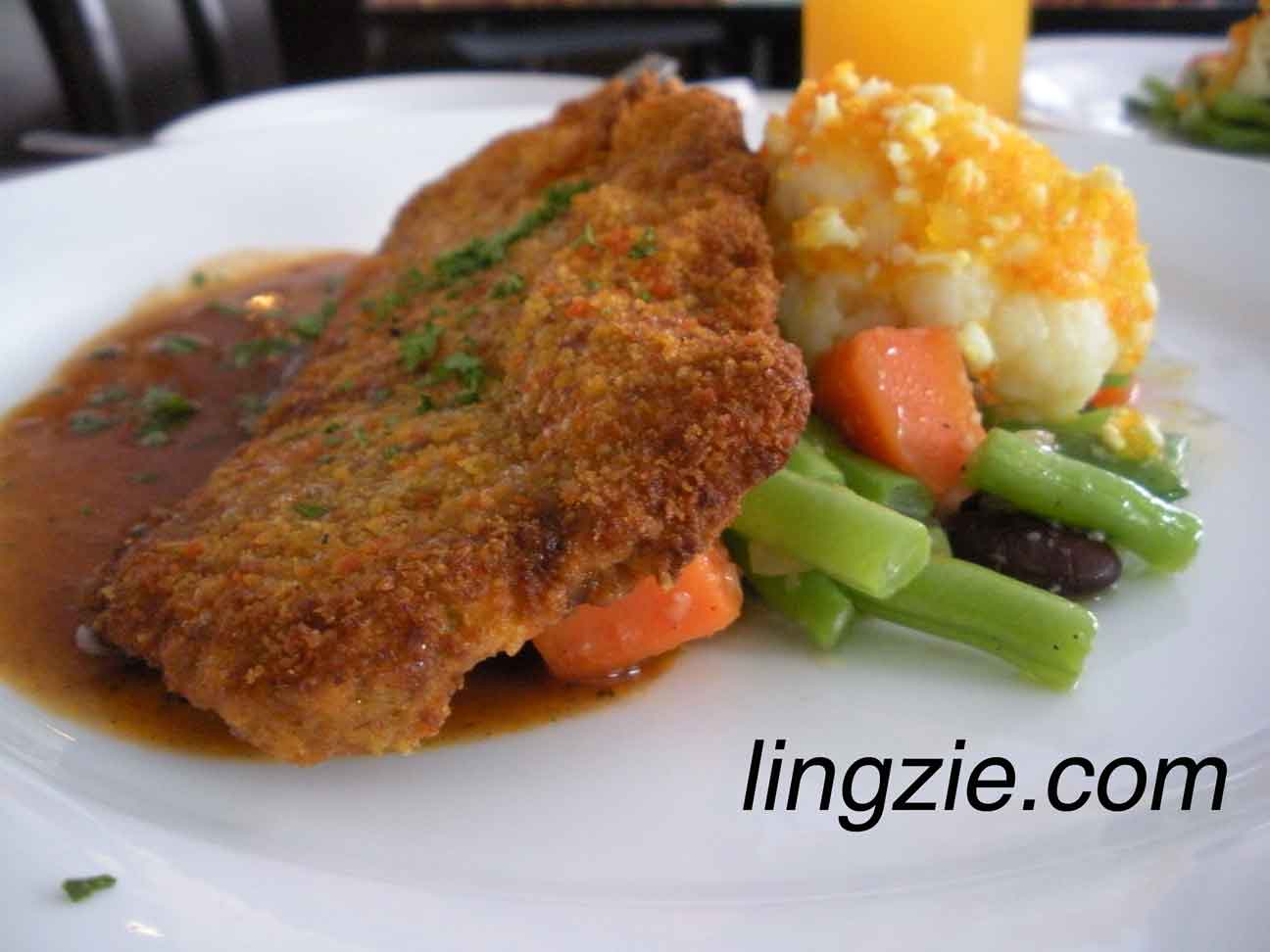 The beef schnitzel was delightful! A rather thin piece of beef but for a RM13.50 set I think its pretty good value! The beef was coated with bread crumbs and fried. It still maintained its tenderness despite being fried.
Next was the main meal from the RM18.50++ range, the Beef Frikadelle (minced beef patty). I loved this main dish the best! The beef patty was really tender and soft. Bursting with flavor! In fact I couldn't finish this as it was quite a generous portion of meat. I also loved the additional beans included in the side vegetables.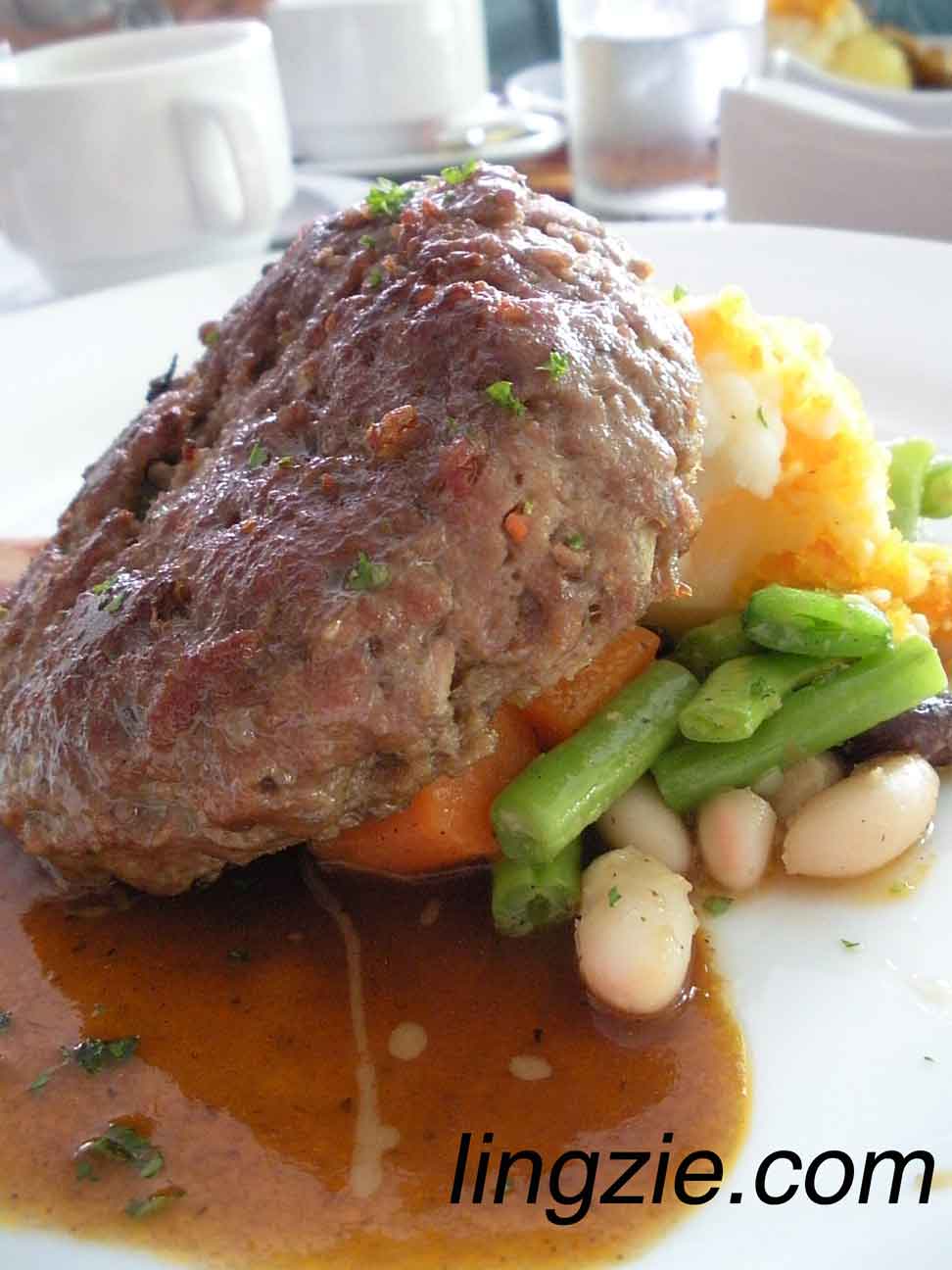 Finally came our desserts, which was a combination of mini tapas. Tapas seem to be rage these days as quite a number of places have adopted this method of serving desserts and even savoury dishes! Well, I'm all for tapas! Smaller portions but you get to sample more variety! Yay!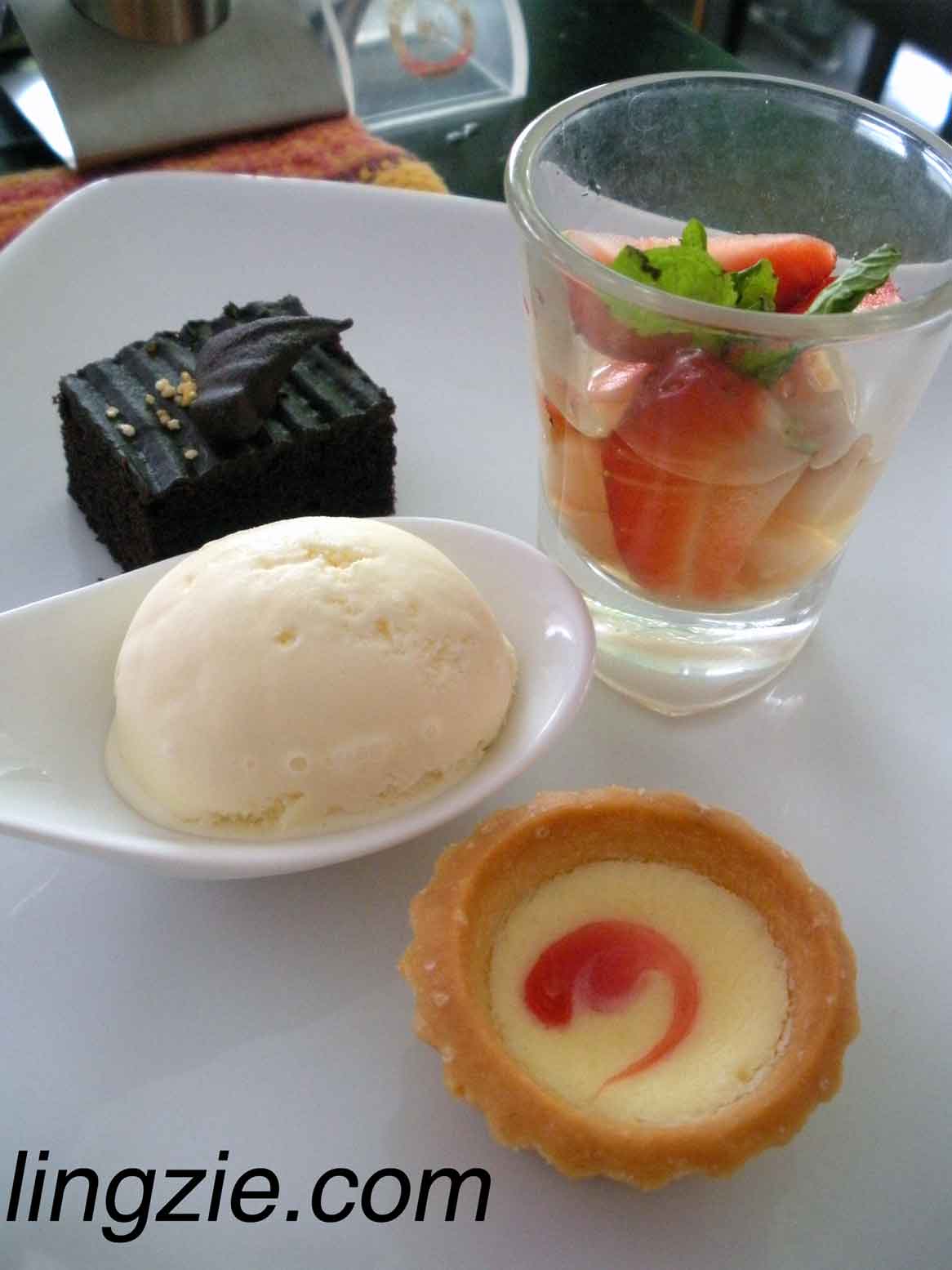 The dessert tapas for that day included a tart, a small scoop of vanilla ice cream, a brownie and strawberries with canned rambutans. While it looked good and showed lots of promise, the desserts tasted pretty normal to me. I found the brownie a little on the dry side, while the tart was not amazing. Still, for RM13.50++, I suppose one cannot complain.
Set lunches at Salsas are the epitome of what Penangites love best – cheap and good food! Definite value for money as we thoroughly enjoyed the meal, albeit the rather lack lustre desserts. But then again, I AM very picky when it comes to desserts, demanding only the best. Service was efficient as our food came out pretty quickly.
I'm glad I got re-acquainted with this place once again. Will be coming back for more!
PS: I know I'm supposed to be posting about the Vietnamese street food tasting session…that's coming up really soon!