Makan-makan time is upon us once again! This time, its gonna be a potluck! The perfect opportunity to show off your culinary skills and bring along your signature dish! But because its a potluck and due to space constraints, we're limiting the gathering to 20pax only!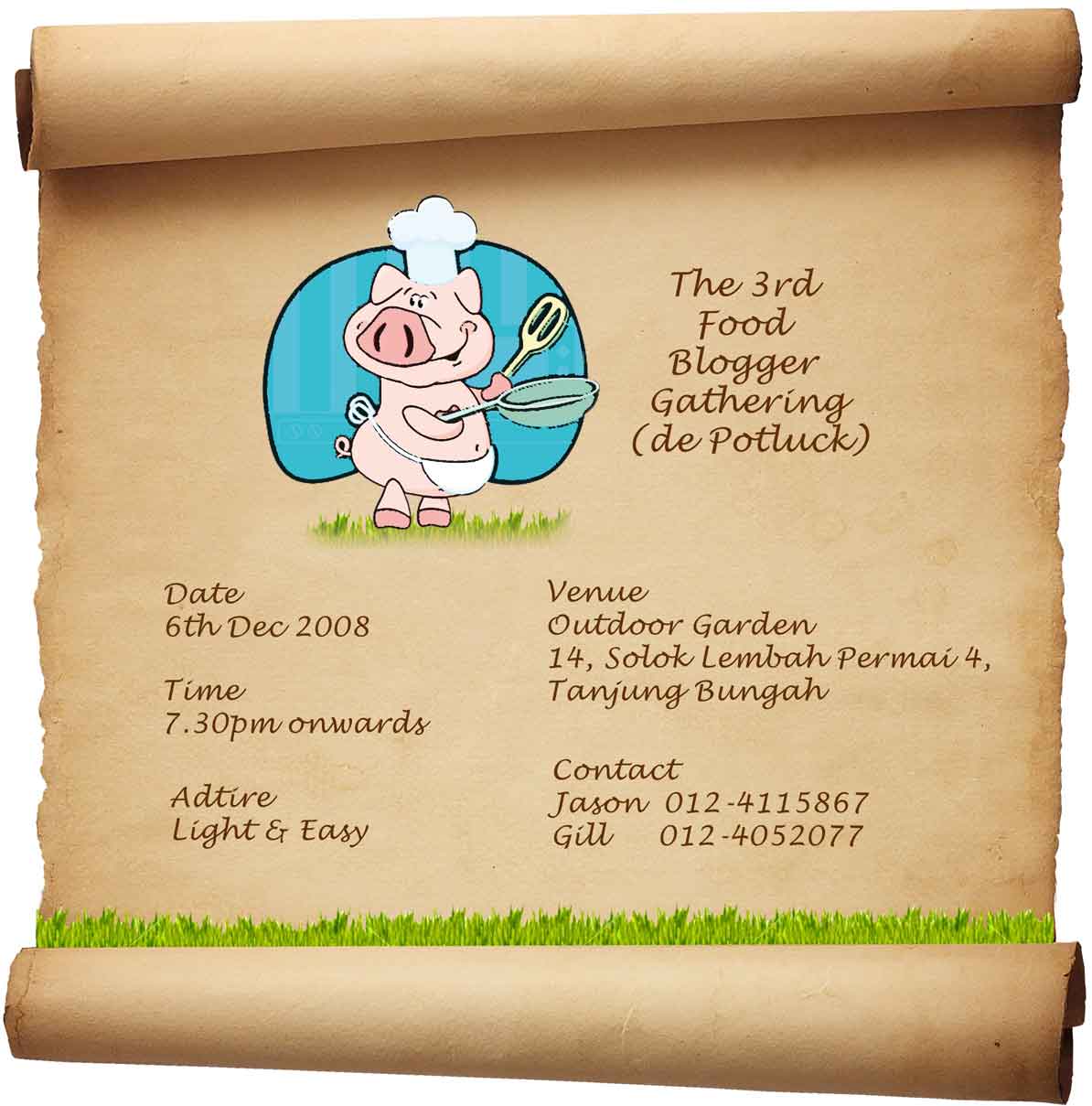 Many thanks to Gill for designing the invite. 🙂
So please do email me at lingzie@gmail.com if you want to join us!
If you have no idea what to bring for the pot luck/can't cook, some items we're still missing:
Salad/Veggie
Fruits (The hosts have requested for something a bit more special :P)
Drinks/Cocktail/Wine
Paper Plate & Cup
Look forward to seeing you guys! 🙂